10 Questions You Cannot Miss When Booking Your Wedding Venue
By Get Your Venue | 29 Jan, 2018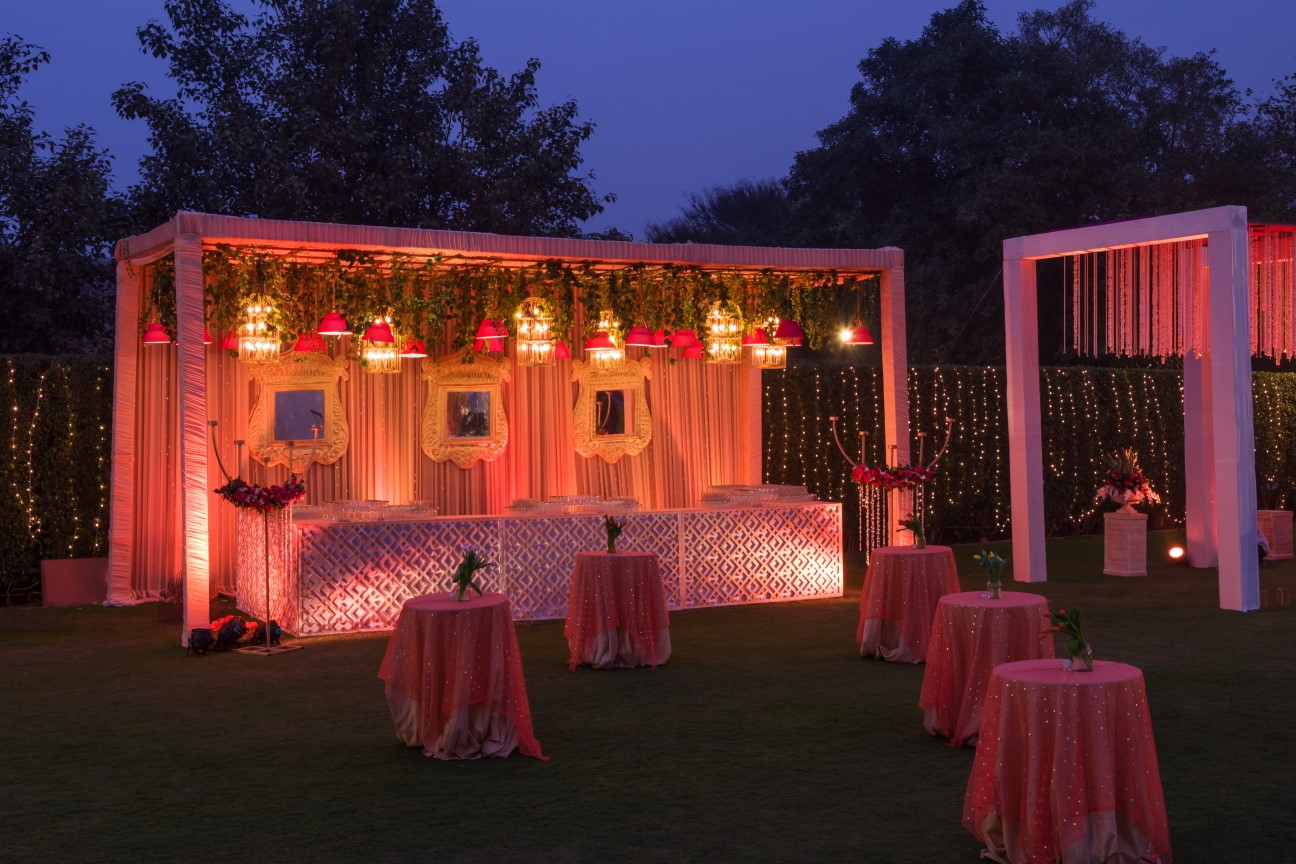 Is your wedding date finally fixed? Well, then you must be extremely excited about the biggest event of your life! However, a wedding calls for a lot of Planning and preparation. After all, you would want everything to be perfect. The Planning phase of a wedding ideally starts with the booking of the venue. Your Wedding Venue is one of the key aspects that largely determines how well the entire function can be executed. So, whether you have a dream venue in mind or are open to options, here is a list of 10 must-ask questions before you finalize and lock your wedding venue.
What is the availability of the venue? – This is the first and most vital question to ask. You can either fix your date first or choose the venue depending on its availability and then fix the date. If you have a dream venue, it is best to check its availability and accordingly finalize your date.
What is the venue capacity? – Whether the venue offers enough space for your wedding function depends on the overall arrangement and the number of guests. It is advisable to prepare your guest list in advance, to ensure that the venue can accommodate everyone comfortably.
What is the final cost of the venue? – You must already have an idea about the approximate cost of your shortlisted venue. However, prices vary depending on the season, month, weekdays and weekends. So, once the date is fixed, you must find out the exact cost of the venue before going ahead. Also, it is essential to know whether extra charges will be applicable for additional hours, if any.
What is the payment policy? – Knowing the payment policy and the amount to be deposited in advance is essential to plan things ahead and go as per budget.
Is the venue holding any other functions on the same day? – Venues with a large and widespread area could have multiple occasions planned on the same day or evening as yours. This could lead to some confusion and you may prefer renting the entire space, hence this question is a must.
What are the parking facilities? – Parking facilities are of paramount importance for any wedding venue. It should ideally have an adjoining parking area. Also, check for valet parking options and do go for it, if available.
Is the venue handicap-friendly? – This is, of course, important, especially if you have guests with special requirements. Make sure that there are elevators or ramps if the venue is not on the ground floor.
Does the venue have a list of recommended vendors? –It is mandatory to ask this question before you book a caterer and Decorator . Many venues have their list of recommended vendors whom you can directly contact as per your requirements.
Does the venue have changing rooms? – If the venue is away from your house, you and your close guests will need rooms to get ready. It is crucial to check the availability of the number of rooms needed and book them in advance.
Are there any restrictions? – Wedding functions can get noisy if you want live music, a DJ night and so on. Also, some venues have fixed timelines and when there's a wedding, there are chances of exceeding this timeline. So, make sure that the venue has no such restrictions that could come in your way of complete fun and enjoyment.
The answers to these 10 must-ask questions will definitely help you plan your D-Day better and make way for a celebration that everyone will cherish for the years to come. Seek the guidance of professional Wedding planner as they can help you in planning the perfect wedding within budget and without trouble.