5 Best Wedding Venues To Choose From In Delhi
By Get Your Venue | 28 Mar, 2018
The wedding venue is usually the first thing most potential brides and grooms look for. The wedding venue decides the theme of the wedding, the wedding décor and even their outfits in some cases! Now, if you are in Delhi and looking for an amazing, knock-your-socks-off style venue, here are a few of our suggestions.
At
Get Your Venue
, we only pick the best of the best, so this list is all you need to decide a wedding venue.
Manaktala Farm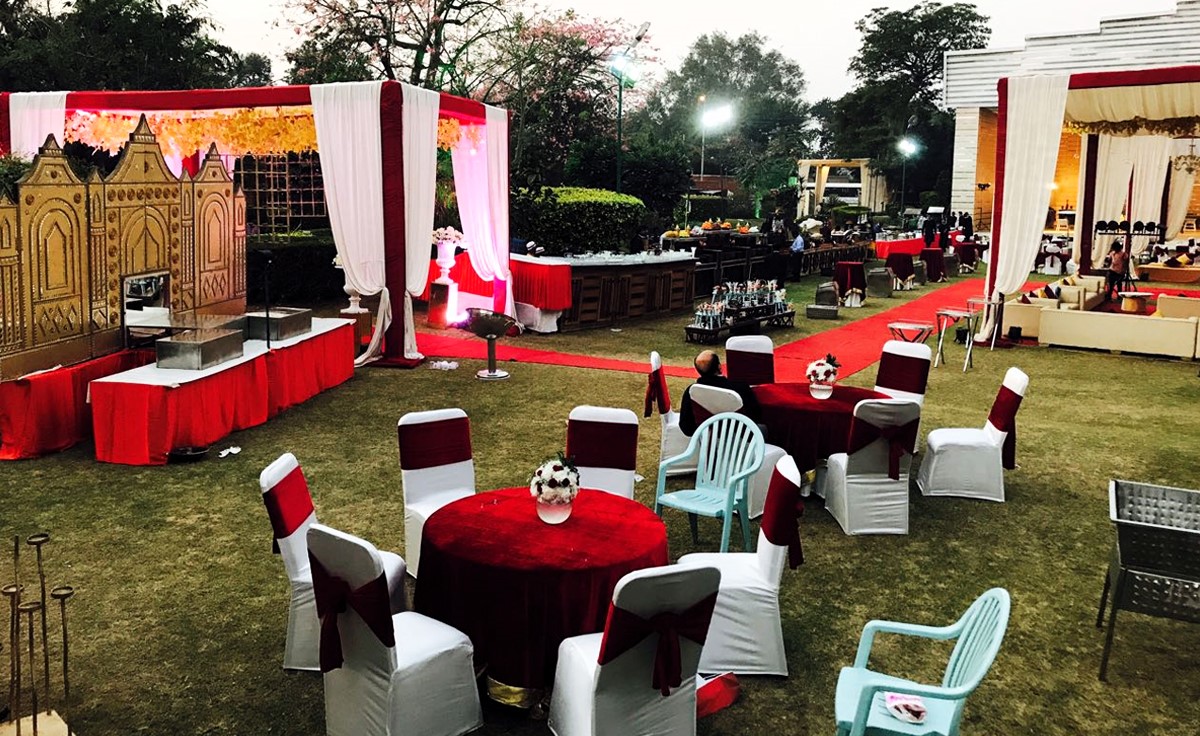 Manaktala Farm is an extremely popular wedding venue with options for both lawns and banquet halls. It is on the outskirts of the city, so the atmosphere is quite cool and calm, especially for weddings in the evening. Wedding, sangeet, Mehendi, reception, and everything else you might need to entertain guests is possible here. If your dream wedding is an outdoor wedding, this is the place for you.
Satvik By Chhabra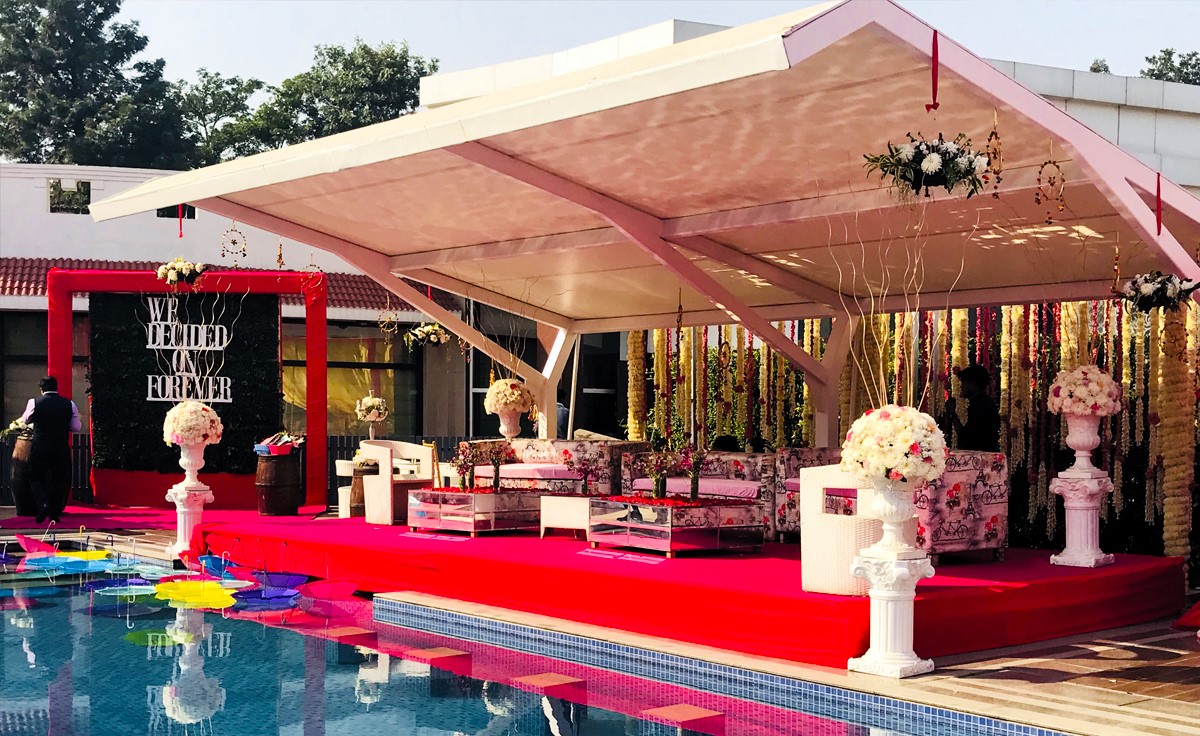 Satvik by Chhabra Farm offers the perfect wedding venue along with accommodation. The décor is exceptionally elegant, so if you want an upscale wedding in the perfect space, Satvik by Chhabra Farms is the place for you. The staff is also known for their impeccable service, so that is always a plus. Since this venue is best known for its outdoor lawns, you might want to consider the season when your wedding is taking place before making the final bookings.
Tivoli Pushpanjali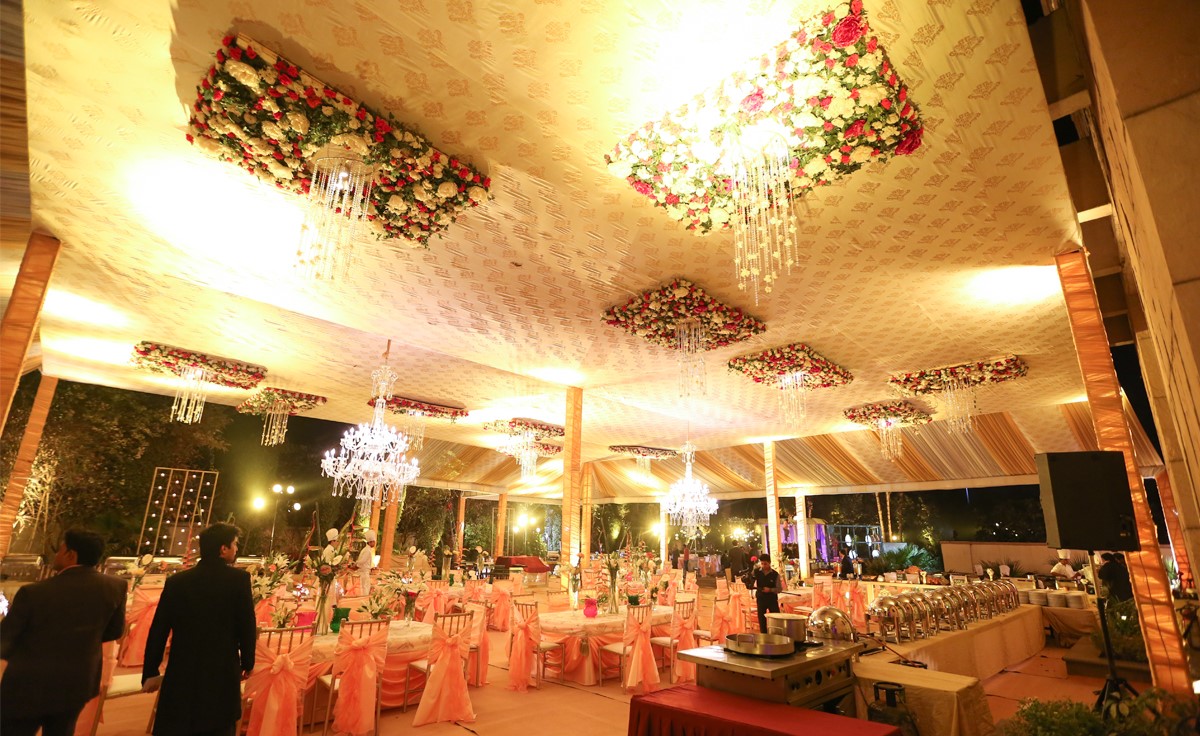 Tivoli Pushpanjali looks after all aspects of your wedding. From providing a hip in-house DJ to top-notch banquet services, Tivoli does everything for the bride and the groom. The location is also quite convenient. There are no rooms at this venue, so you might want to explore other hotels in this area if you have to book accommodation for guests. If you want, they will take on the entire wedding planning process for you.
The Grand – Vasantkunj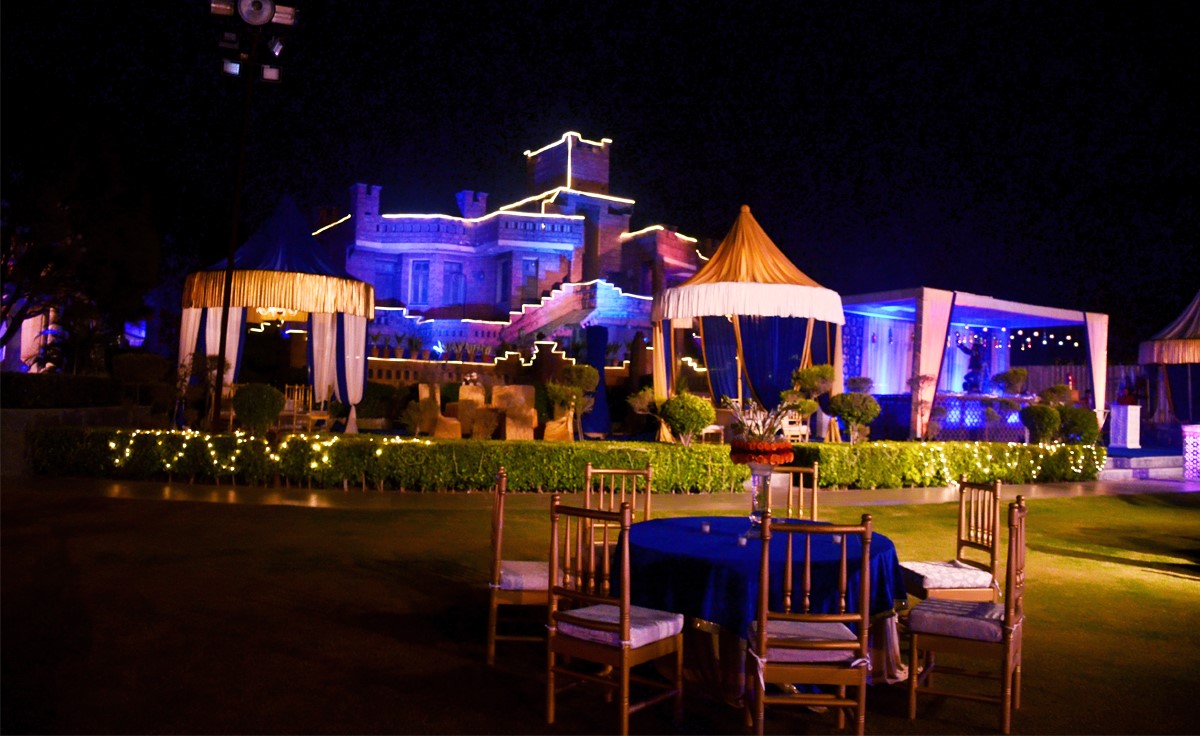 The Grand is one of the most sought-after wedding venues in the area. There are indoor and outdoor spaces, with the terrace being one of their most popular venues for receptions and pre-wedding parties and dinners. This five-star hotel offers wedding planning, wedding décor, catering, and all other services. You can also opt for a poolside Mehendi at The Grand!
Westin Gurgaon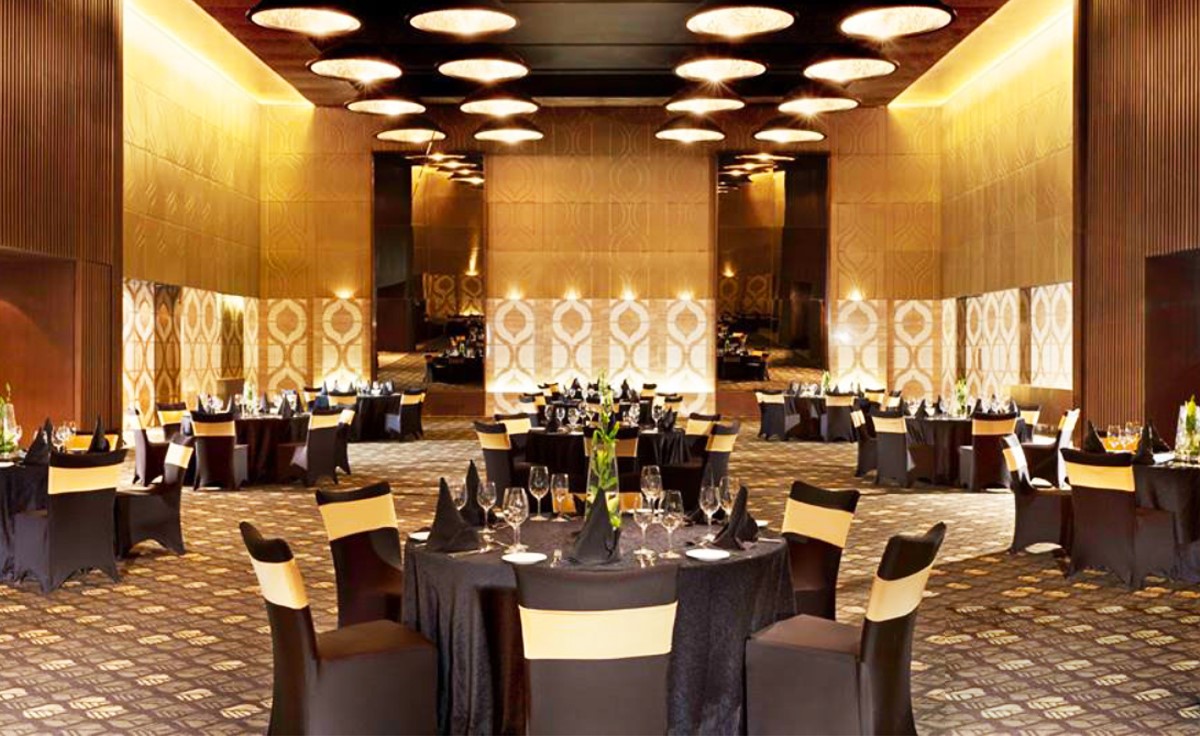 The Westin is located very close to the airport, which is one of the biggest advantages of this venue. The Westin is a luxury hotel and offers accommodation as well. Since this is a well-known chain hotel, they offer both lawn and banquet facilities for weddings. Whether you want to organize a grand wedding affair, or a small, intimate pre-wedding party, there is a location for all kinds of parties.  The staff is well-trained and will make sure every single function in your wedding goes off without a single hitch.
So now that you have a list of the top 5 wedding venues, are you looking for someone to help you plan your grand occasion? Get in touch with us at GetYourVenue and we will take all your stress away. All you have to do is, look good and enjoy the big day to the fullest.