5 Makeup Essentials for Bengali Bride
By Get Your Venue | 02 Nov, 2019
Draped in traditional Benarasi sarees and wearing the shola topor, Bengali Brides look spectacular on their wedding day. Here, the makeup of the bride plays a vital role in enhancing the overall appearance. The trick is to highlight the best features and hide the flaws in the face of the bride. Thus, every single detail is essential. Right from applying the correct concealer to highlighting the eyebrows, everything demands expertise touch.
Makeup Base
The essential part of any makeup is to get the base right, and half of the job is done. If the base is appropriately done, it heightens the rest of the makeup in the right way. The bride needs to look her best, and getting the perfect and matching skin tone by applying the right base products is the first trick. The skin should have a glowing and glittery finish with a natural look, but at the same time, it should not look cakey and overdone.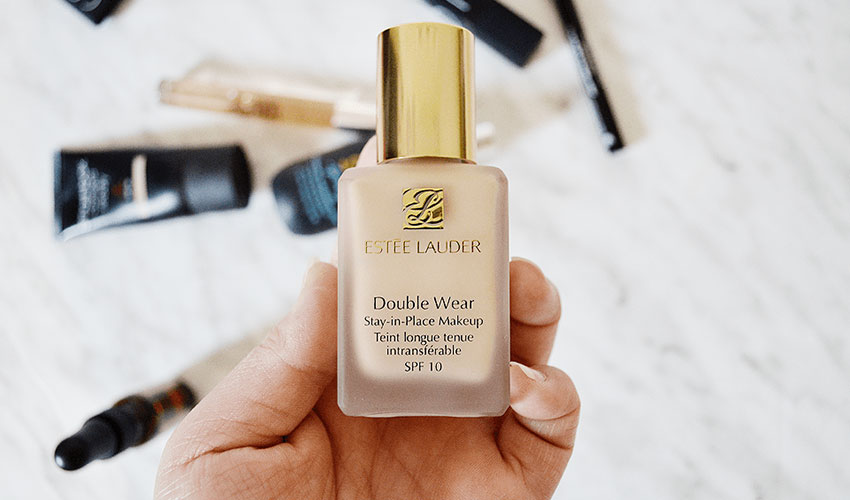 Next, come eye makeup
Big expressive eyes are the key to having the best Bengali bridal makeup, and this can be achieved by using the right eye products. Right from eye primer to false eyelashes, every item is essential in highlighting the eyes of the bride.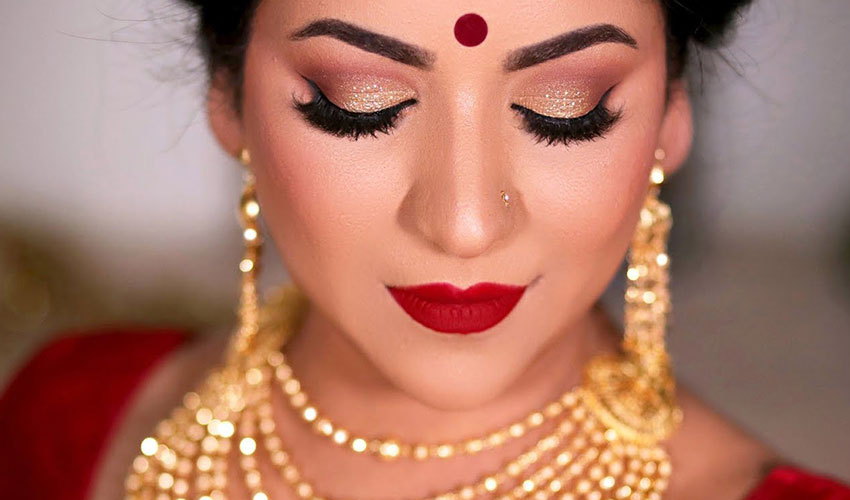 Read This: Rock your Bridal Look with these Designers Kamarbandh
Rest of the Face
Face contouring is an essential aspect as it defines the cheek and jawline in a better way to achieve the much in demand chiseled look. It needs to be followed by highlighting and proper makeup setting to ensure that all the makeup remains in place for long hours.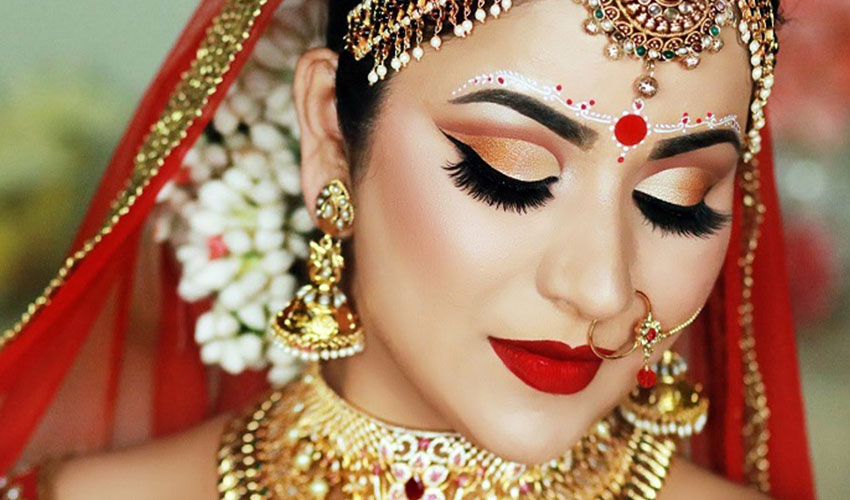 The lip color
This also happens to be yet another essential aspect, which is an integral part of the overall makeup of Bengali Brides. It helps to accentuate the entire look of the bride. It must complement and enhance the overall beauty of the bride.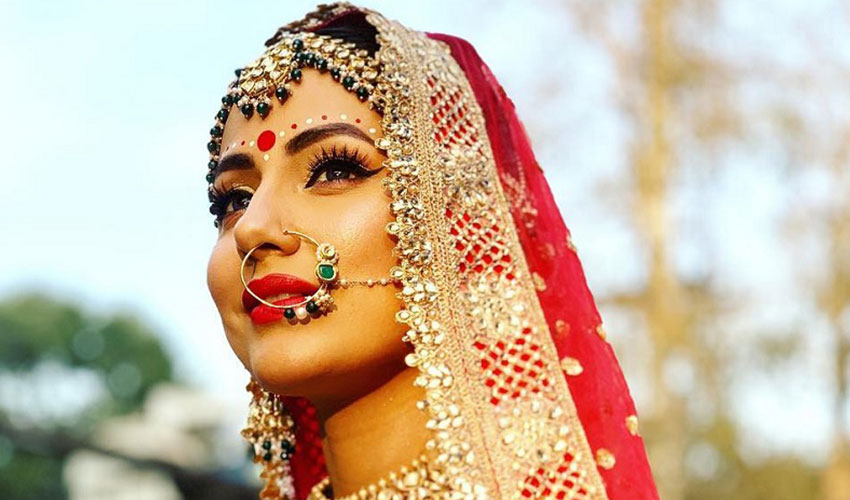 Read This: Trendy and Quirky Bridal Shoes to Rock Your Wedding Look
Chandan and Red Kumkum Designs
Decorous designs on the bride's forehead and cheeks further happens to be a separate part of makeup when it comes to decking up the face of a Bengali bride.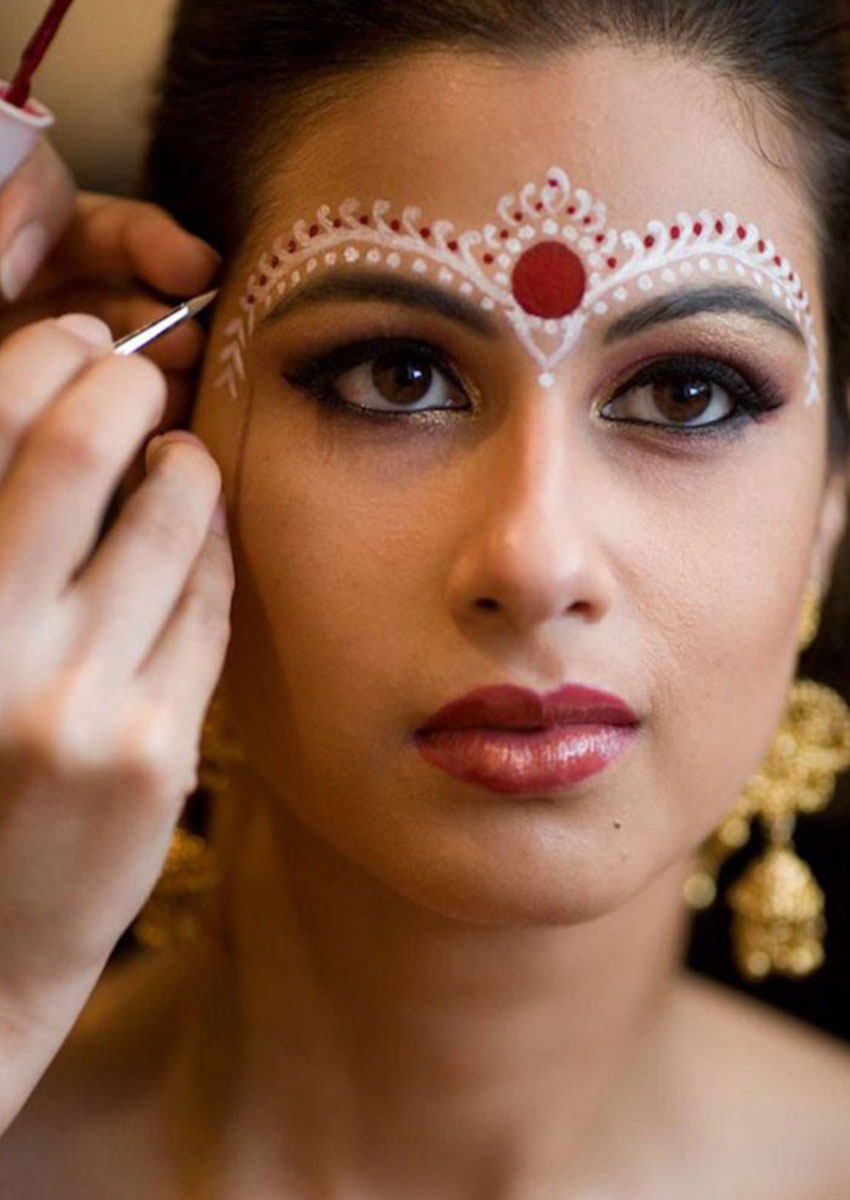 Thus, amongst other numerous essentials that make a Bengali Bride look her best on the wedding day, these above mentioned five makeup essentials are of primary importance.