5 popular Indian wedding flowers that have reaffirmed their presence
          Whether it's for adding a dash of color, a splash of glamour, a touch of texture or a sense of fragrance, flowers have always been a part of Indian wedding festivities. Every year, the trove of wedding décor items is restocked with new entries; some foreign, some native, but all aimed to fascinate guests. And yet flowers, the oldest and most affordable entrant, have quietly stood their ground, all the while lending a hand to decorators looking to express and showcase their creativity.
          Today's post is about five popular Indian wedding flowers that have aggrandized countless wedding celebrations, and how decorators have reaffirmed their presence. For many years, these flowers have been used to embellish various elements of a wedding – from entrances to mandaps to dinner tables. And now decorators and floral artists are reusing them in new ways with fresh concepts and innovative thinking. Let's take a look.
Carnations
          Used for tons of different occasions carnations have long been a part of wedding decor. These gorgeous flowers come in a wide range of colors, shapes, hues, and sizes.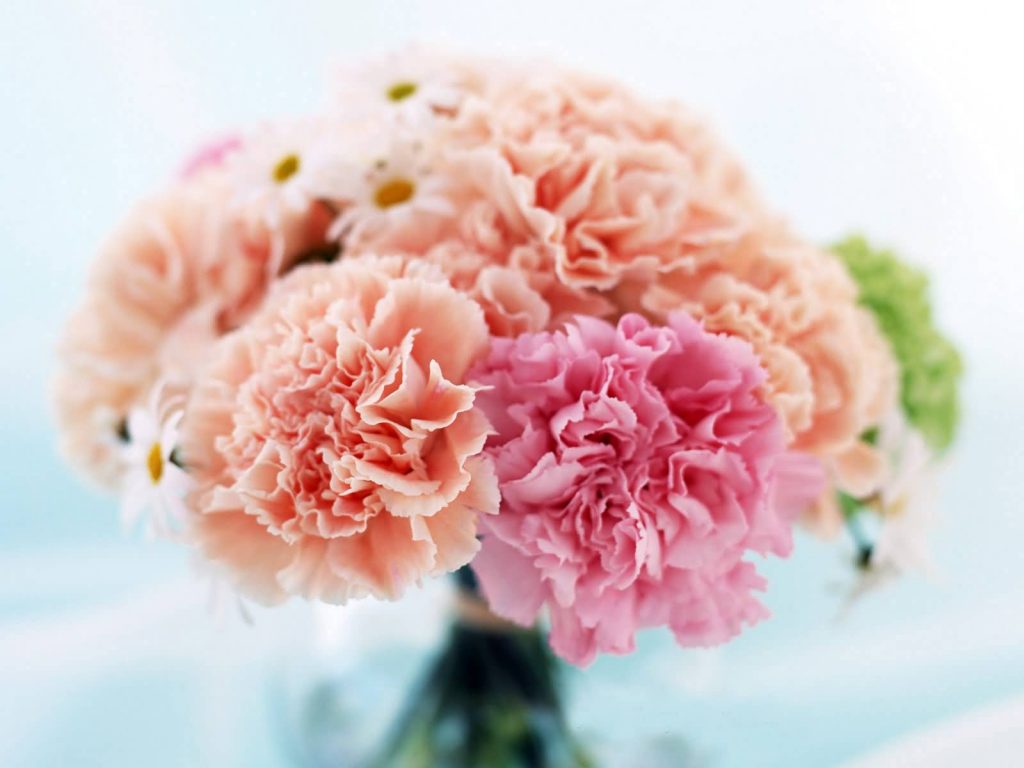 And the fact that they are inexpensive and available all year round only adds to their appeal. Earlier, the lower price tags meant the ruffled buds were bought in bulk, labeled as filler flowers and used in arrangements, backdrops, and floral installations, thus remaining hidden from the limelight. Soon the versatility of this sweetly fragrant bloom was recognized by floral stylists. Now, high in demand, carnation pomander balls are used to add a touch of vibrancy and texture to glistening or white backgrounds.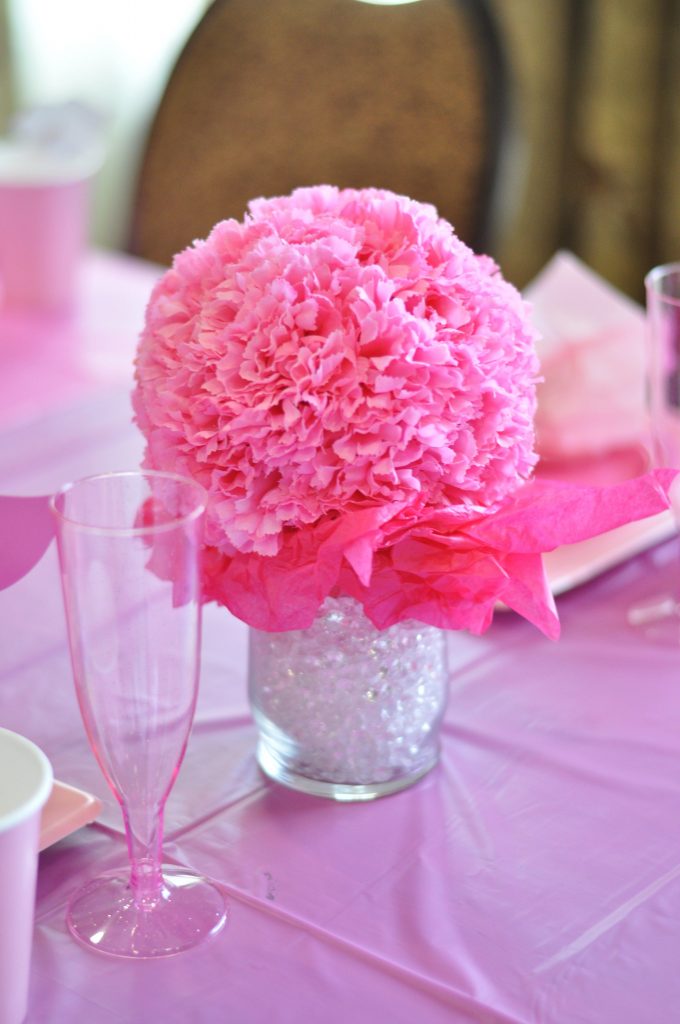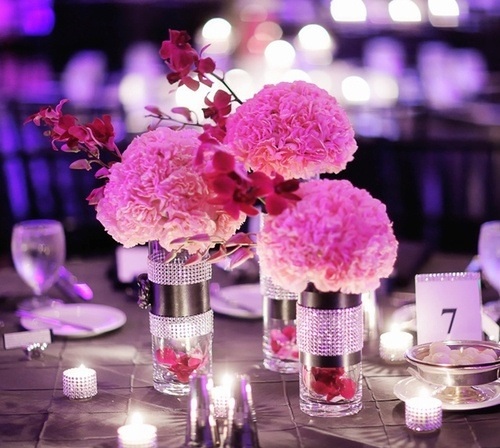 Baby's breath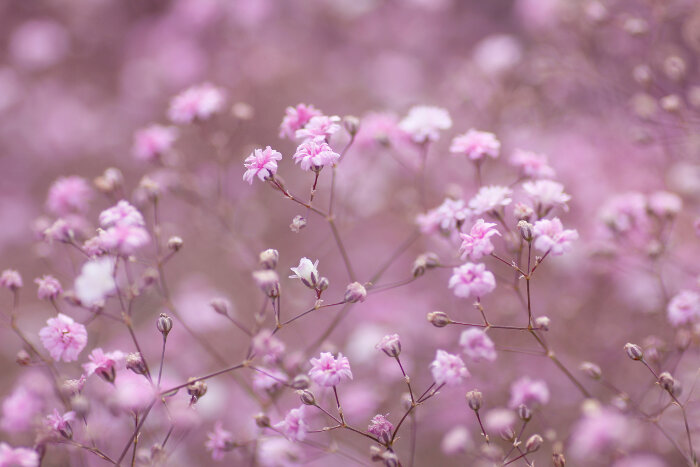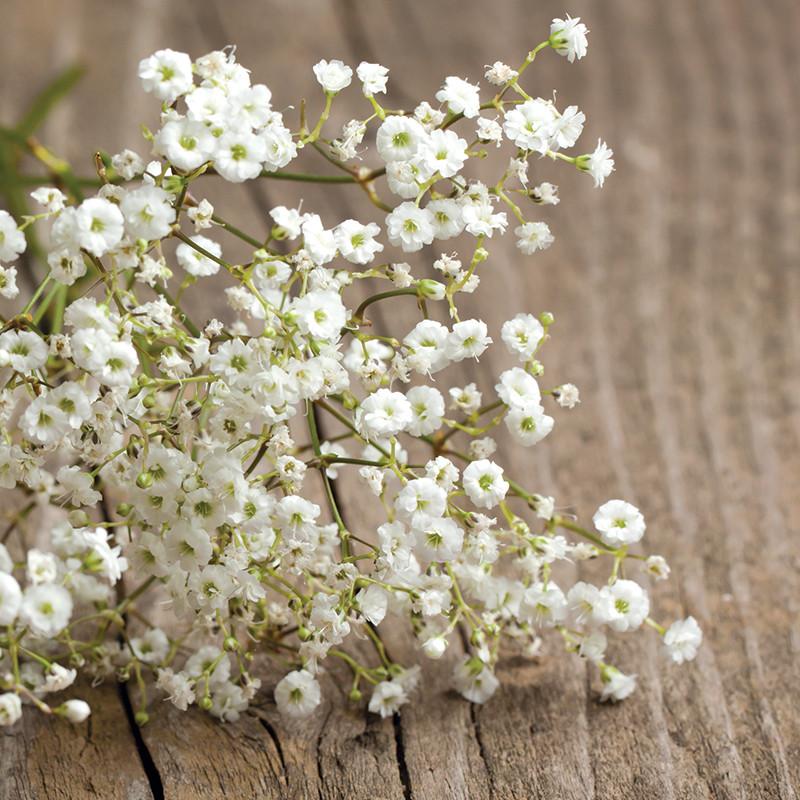 Besides being commercially cultivated for herbal medicine, food preparation, floristry and wedding décor, Gypsophila or baby's breath is now also used for bridal makeup. While the flower comes in a variety of colors - pink, blue, peach, lilac, purple & light yellow, it's more likely known by the most common shade, white. For years, florists tucked colorful sprigs of this delicate, perennial herb into practically every bouquet and vase arrangement they made.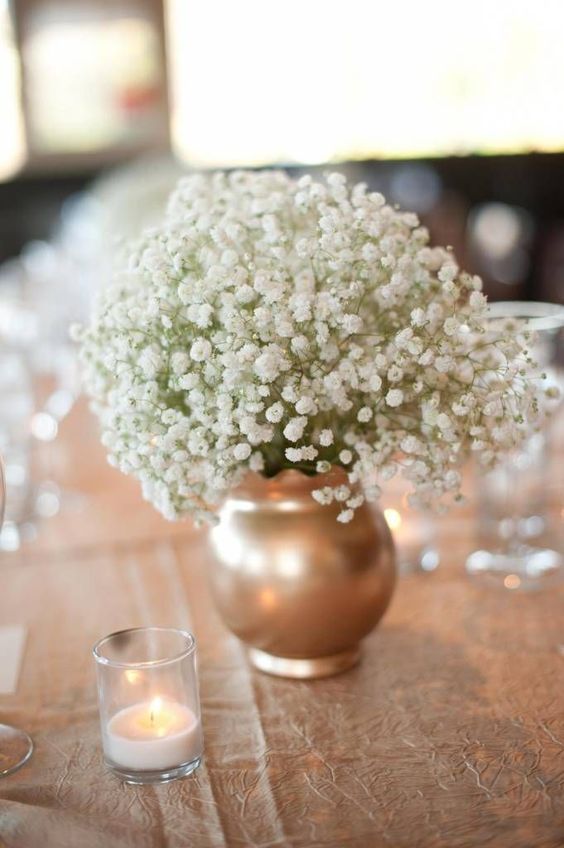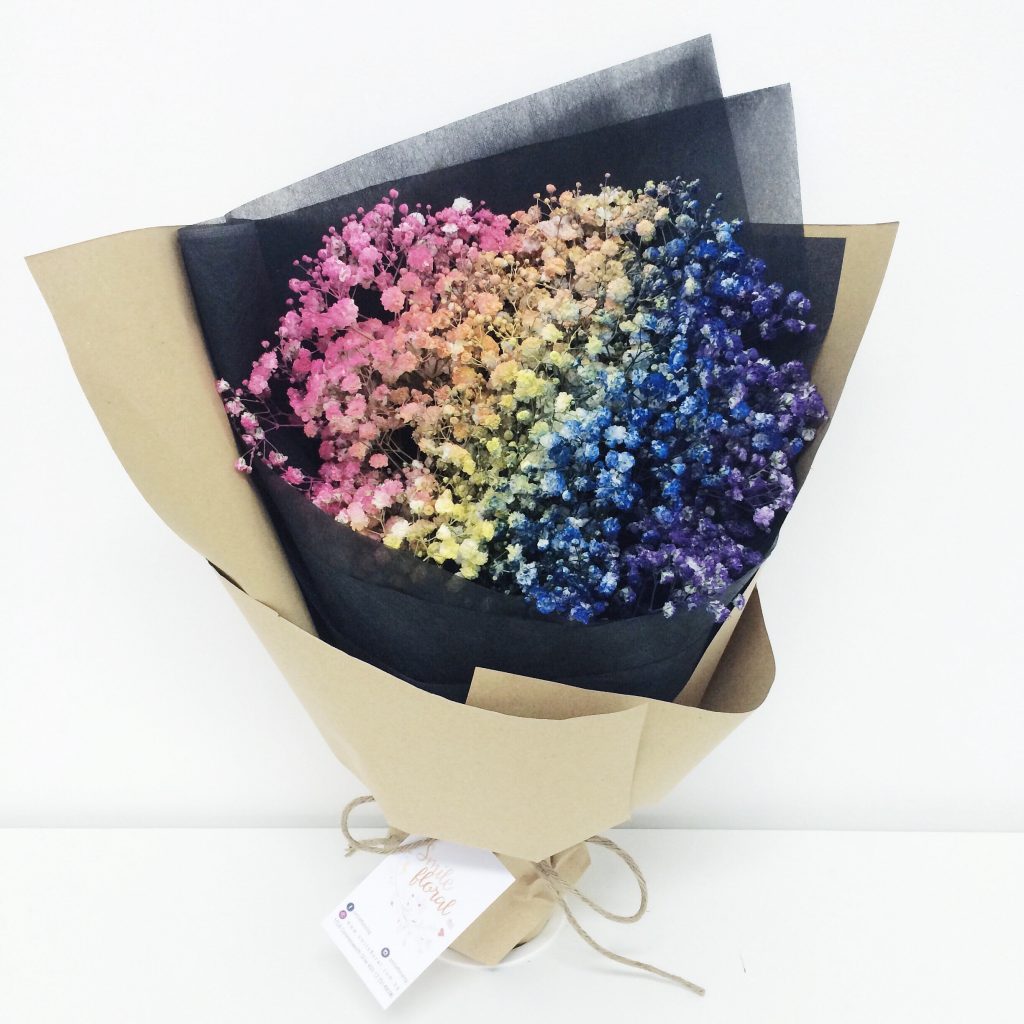 But now, this dainty delight is used in a variety of ways to adorn the already-resplendent beauty of Indian brides. Hair stylists now use it to embellish gorgeous hairdos.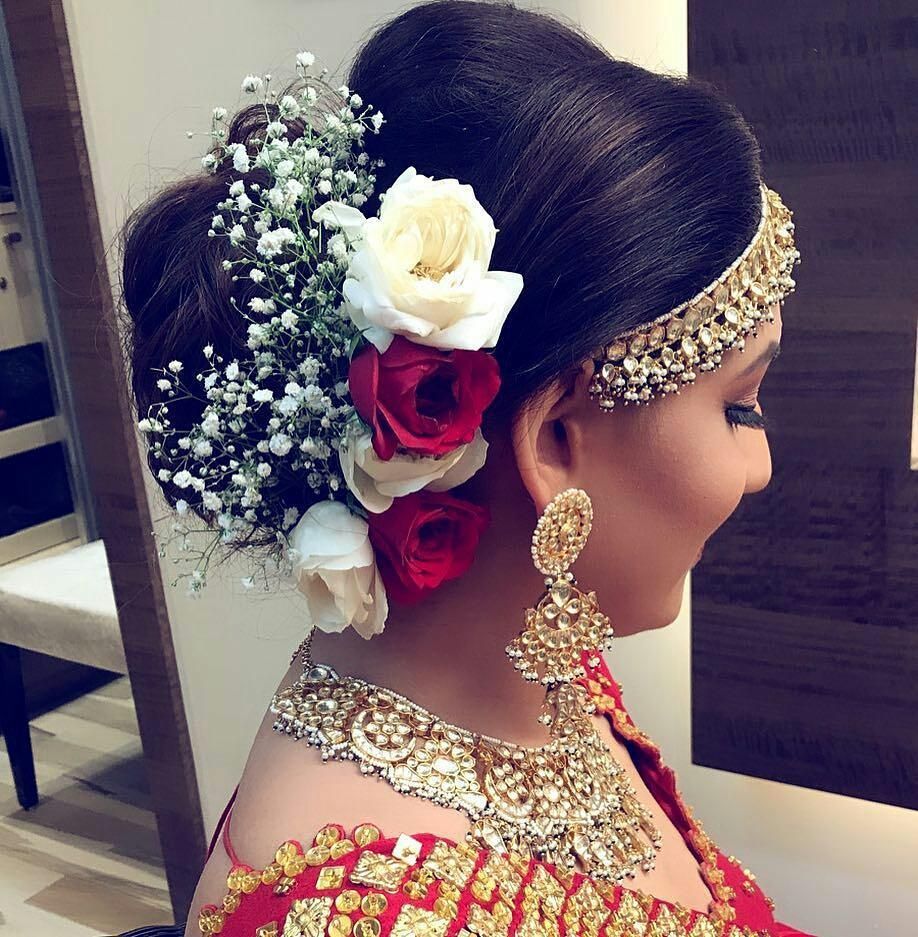 Makeup artists use it to add a touch of grace and innocence to photo shoots.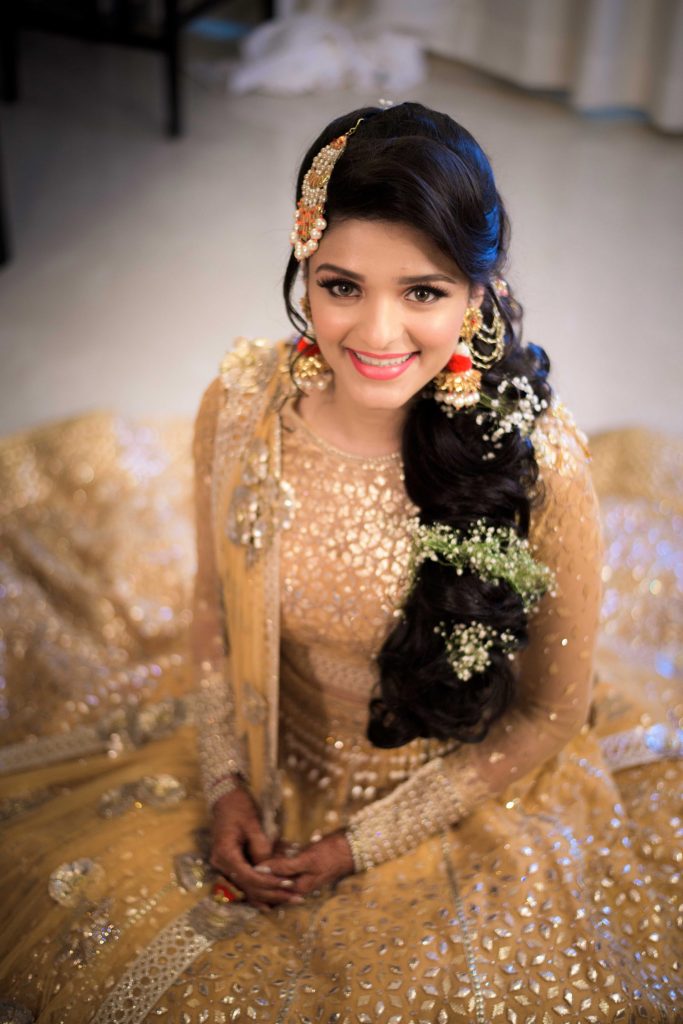 While wedding fashion designers are searching for new ways to complement bridal outfits with this elfin flower. Case in point: Kareena Kapoor's hairstyle and duppatta by Abu-Sandeep, in Veere Di Wedding.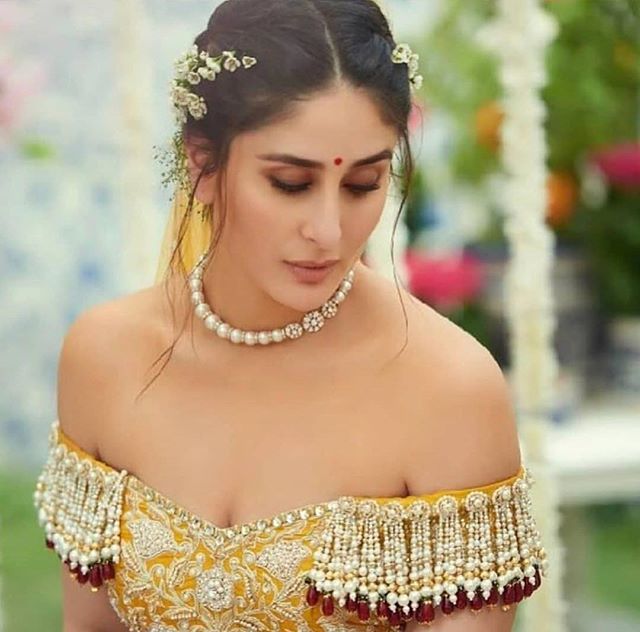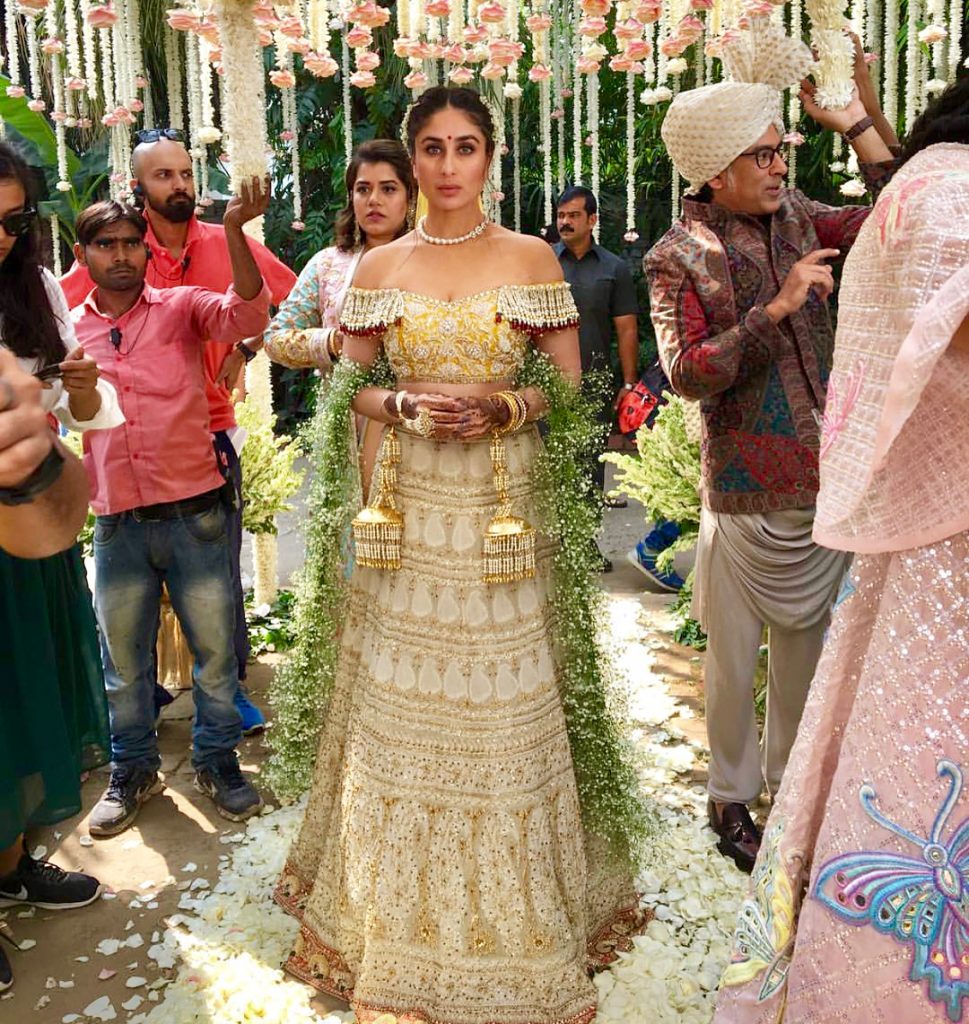 Garden Roses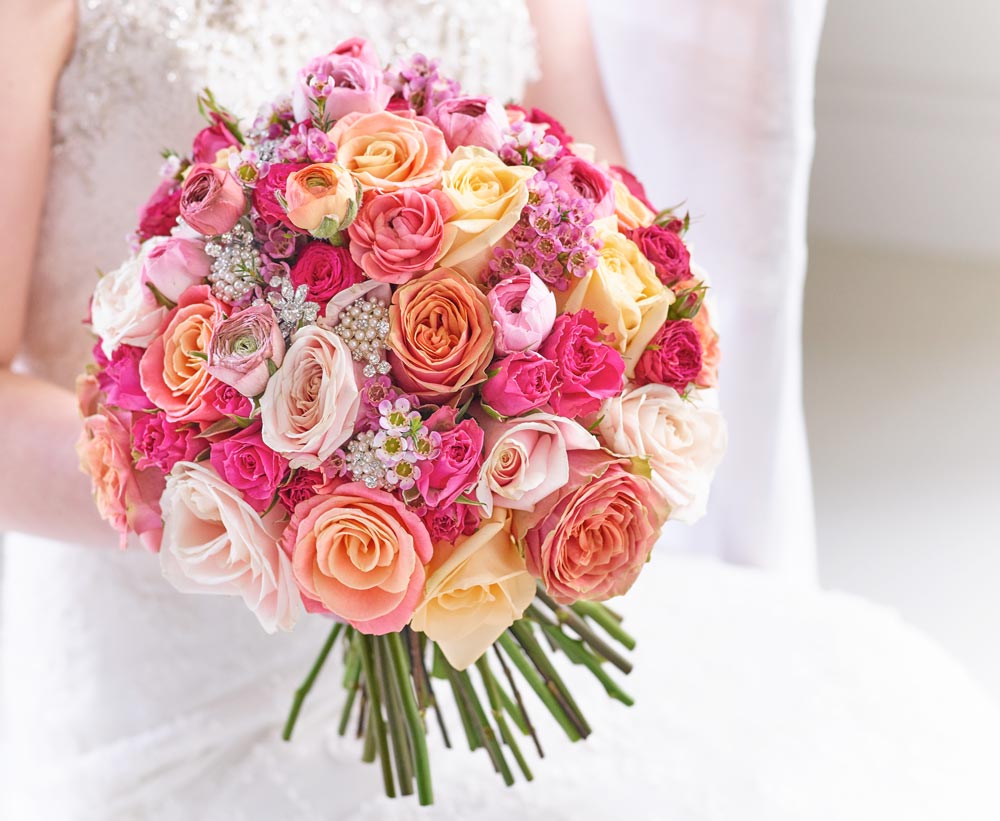 Synonymous with love and romance, and chosen for their impact and beauty, roses have always been the favorite wedding flower of brides and florists alike. The lush shape, soft petals and sweet scent of this flower has helped bedizen many a wedding venue! Today, its availability in a multitude of sizes and colors has opened the doors to some impressive décor options. From stylish stage backdrops to stunning wall décor to offbeat mandap themes, garden roses are now used to create breathtaking, artistic installations at weddings.
Hydrangeas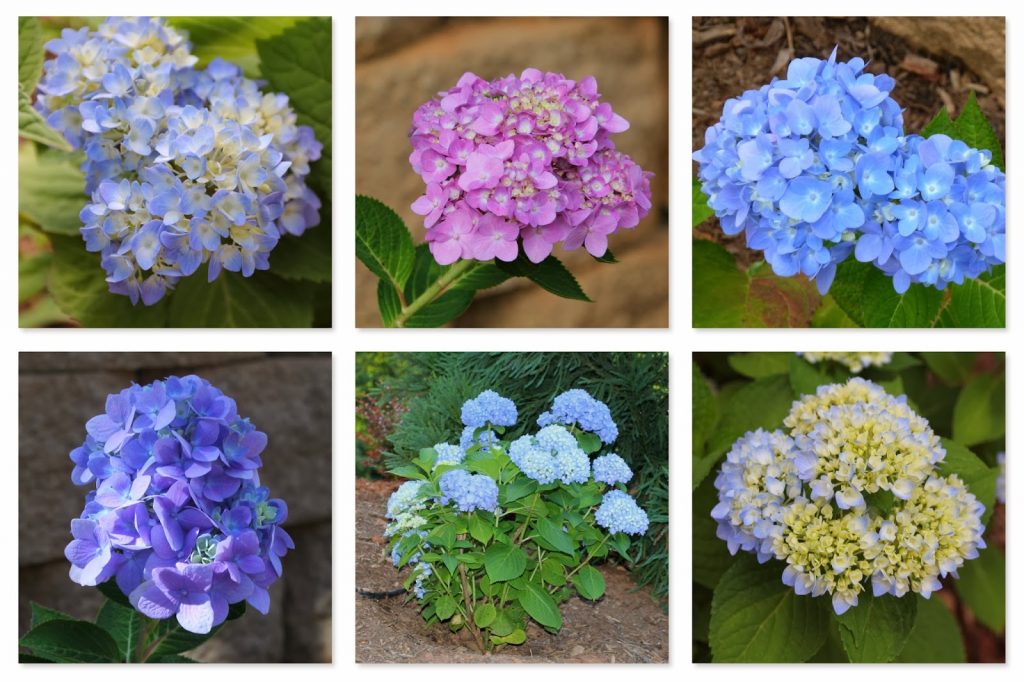 We don't think we'll ever stop obsessing over this timeless beauty. A scentless shrub, the hydrangeas' snowball shaped blooms that have come quite handy at weddings. Since the past year or two, we've seen floral designers use this flower to add drama to passionless settings. The latest floral trend includes placing it within a border or along an embankment for enhanced radiance and visual appeal. Hydrangeas centerpieces paired with glass candles are what is making waves in today's wedding reception décor.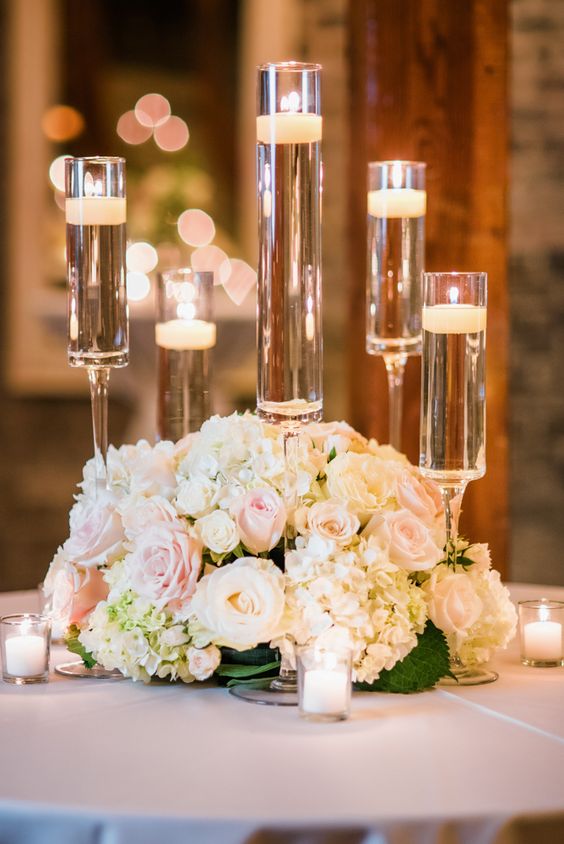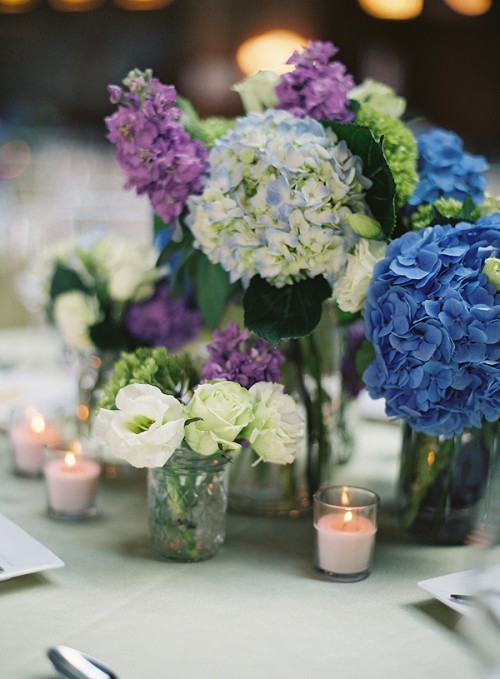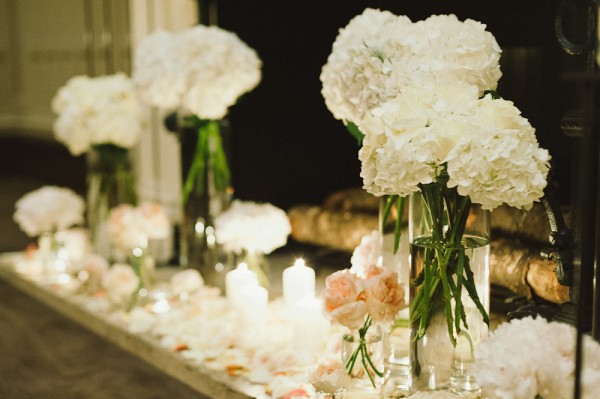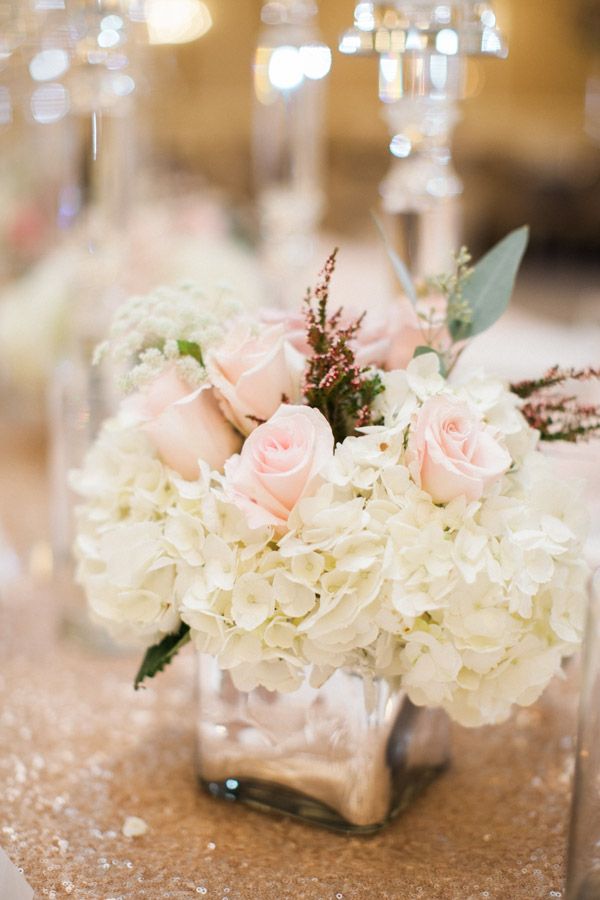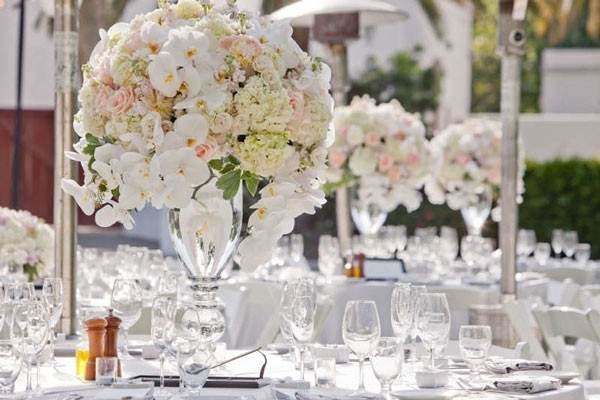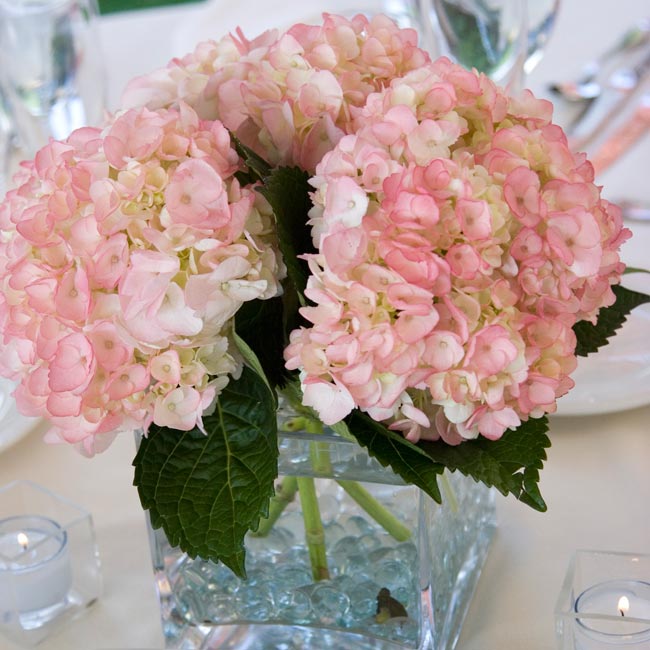 Orchids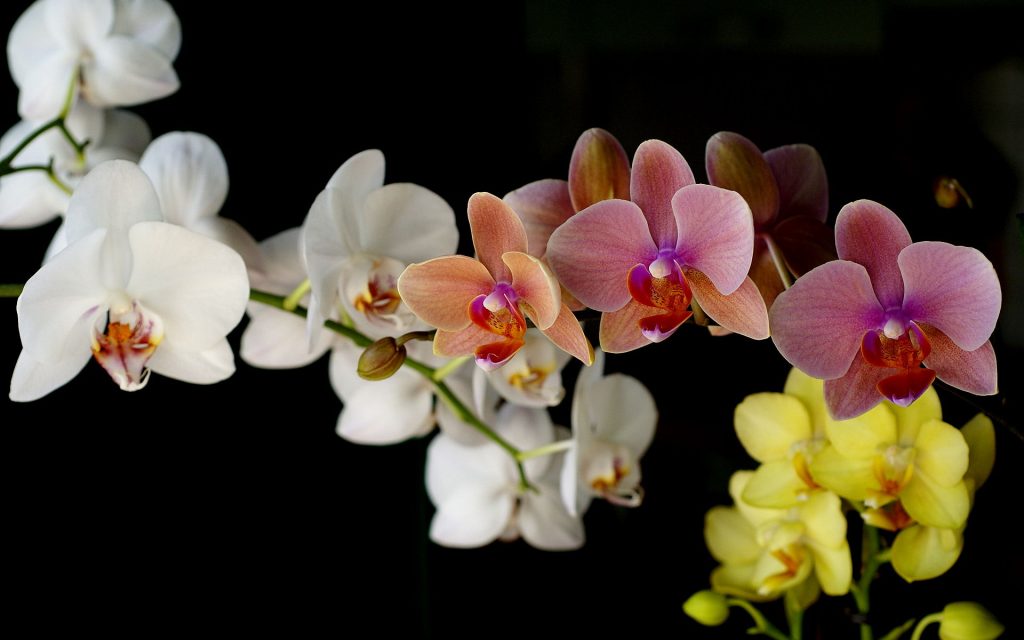 Cymbidium, Dendrobium, Phalaenopsis. No! You aren't reading gibberish. These words are just a few names in the 52 species of orchids. Trust us when we say that this exquisite flower deserves a spot in your wedding decorations. Long-lasting and surprisingly resourceful, orchids can elevate the style of weddings. With so many colors and types available, floral artists have used this flower in endless ways. Today, orchid hangings and wrappings are the latest decor fad. Whether it's a classic look or contemporary setting, whether it's a banquet hall or an open lawn, such concepts are being used to add a whiff of romance and a touch of sophistication to wedding celebrations.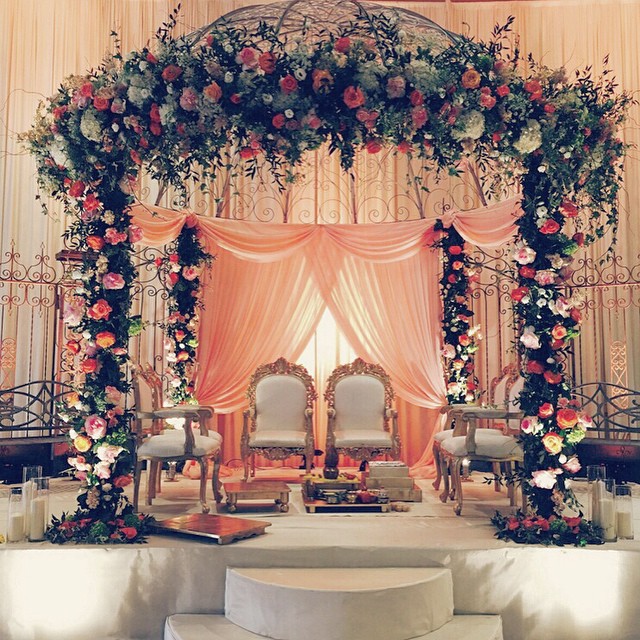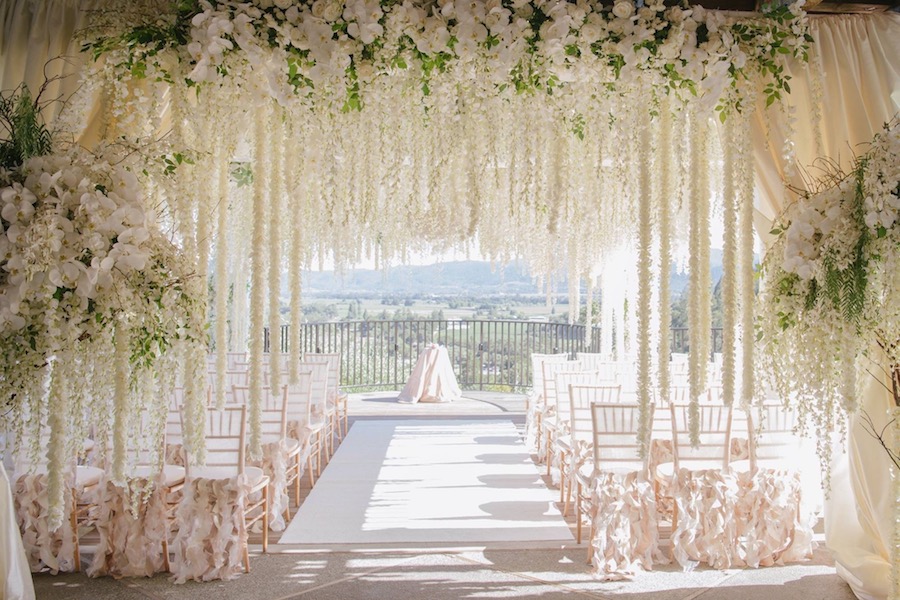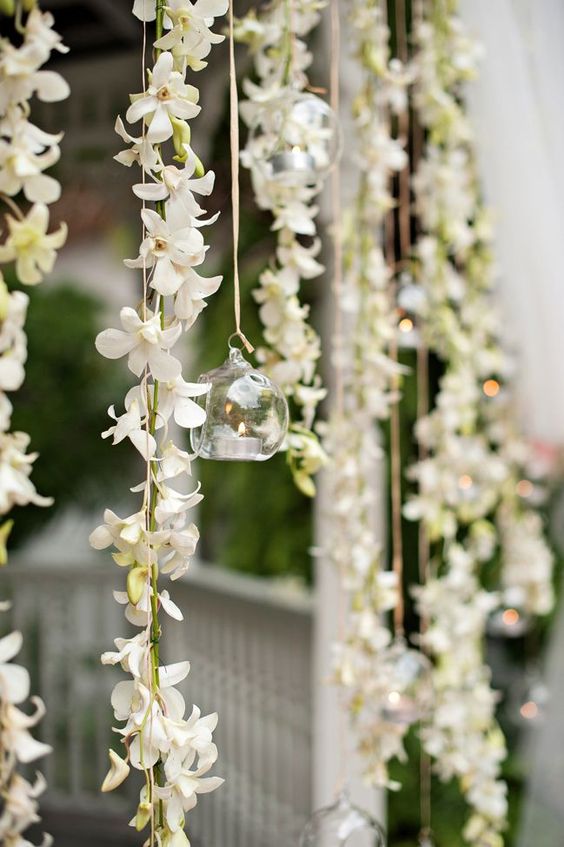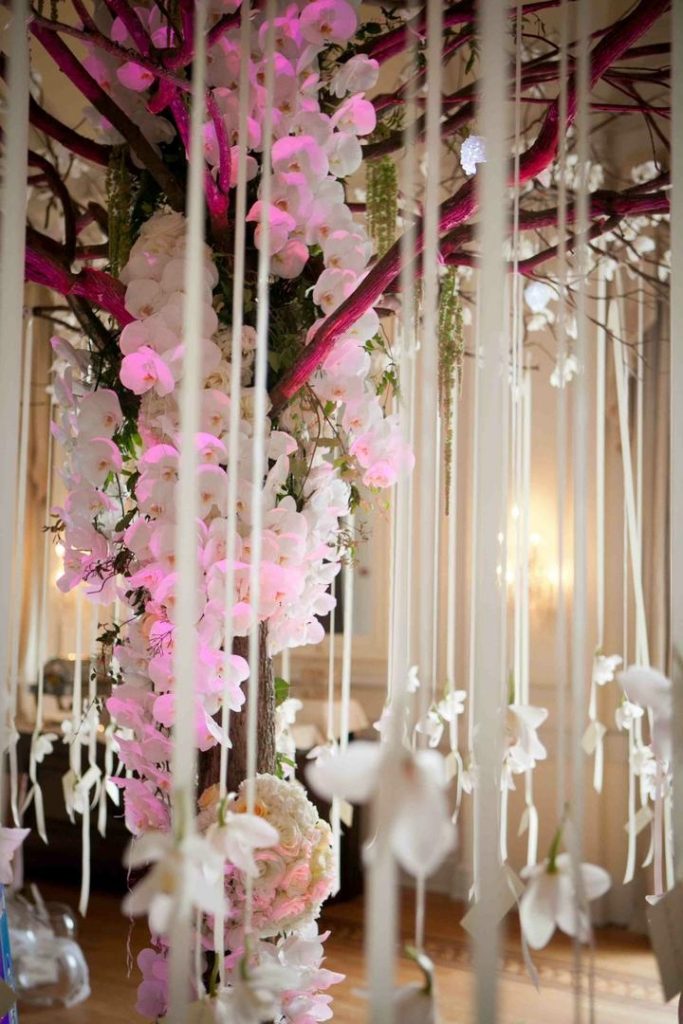 If you're a to-be-wed couple searching for unique and fresh wedding decor ideas for your big day kindly call (+91) 8800093444. GetYourVenue's wedding decorators can create a myriad of personalized wedding themes that match your taste, style, and preference.