5 Sherwani trends that we are currently loving!
By Get Your Venue | 04 Apr, 2018
Why should the bride have all the fun?
The groom should take just as much time as the bride to pick his perfect wedding day outfit. Since most people focus on the bride, we are going to focus on the groom! Sherwanis are evolving at a pace we can't even keep up with. With men willing to experiment with cuts, prints, and colors, here are our top 5 recommendations for grooms to be!
1.The embroidered Sherwani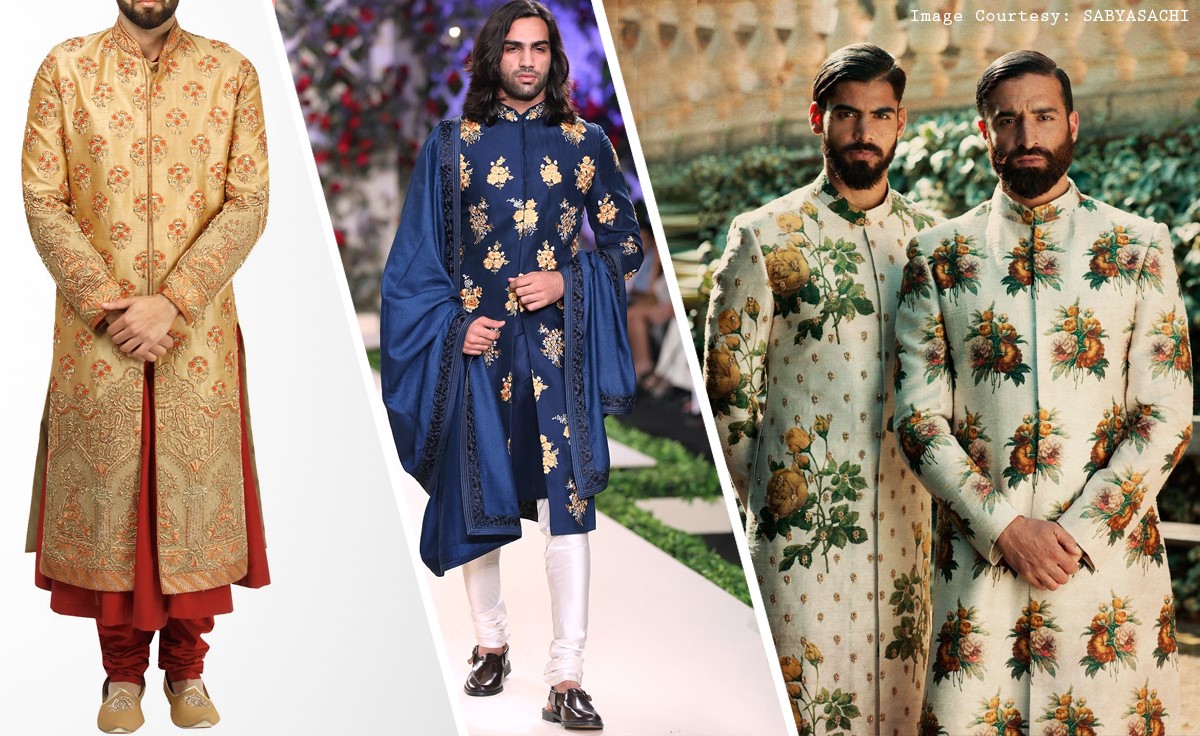 The embroidered sherwani is a classic that never seems to go out of style. Beautiful thread work in the same color as the fabric or a rich colored fabric with zardozi or marodi work will look perfect when stitched to make a sherwani. You can always opt for a rich midnight blue or a royal maroon shade. The embroidered sherwani will never let you down.
2.The achkan Sherwani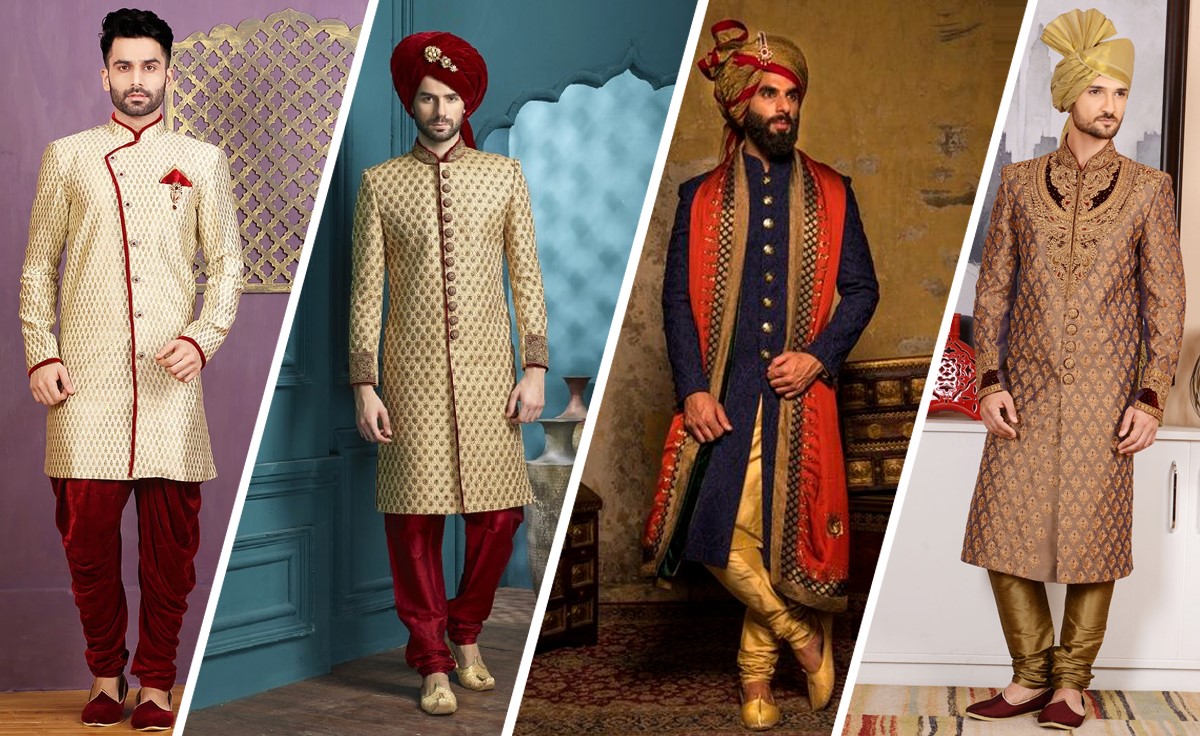 The achkan sherwani is a sherwani, just with a different type of a cut. The achkan is shorter than the traditional sherwani and can be paired with pants or churidar. The difference is also in the slightly western look, which allows the groom to use a pocket square. The buttons are also a significant part of the outfit when a groom opts for the achkan.
3.The pastel Sherwani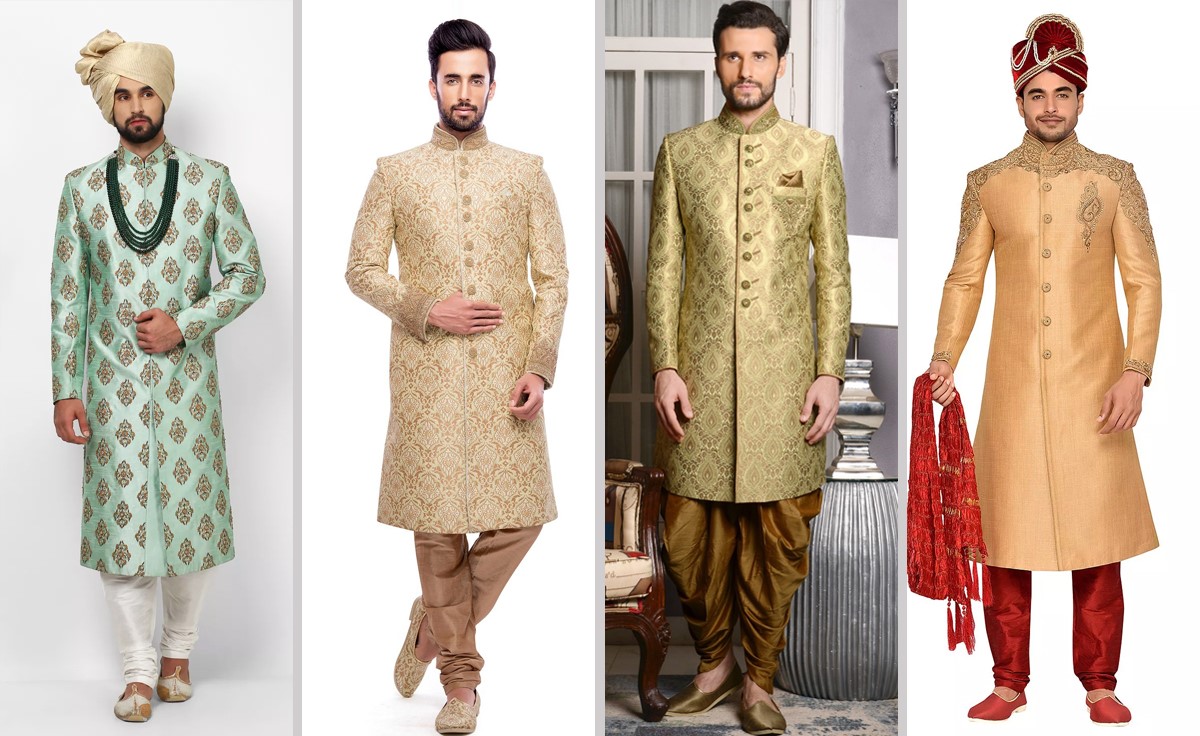 Pastels are the rage this season, thanks to designers like Sabyasachi. With some many celebs sporting the pastel sherwanis, grooms are all up for experimenting with the same. Whether it is a delicate shade of green or a subdued shade of pink, grooms these days are not afraid to experiment. With brides opting for pastels as well, coordinated outfits would be a fantastic idea.
4.One tone Sherwani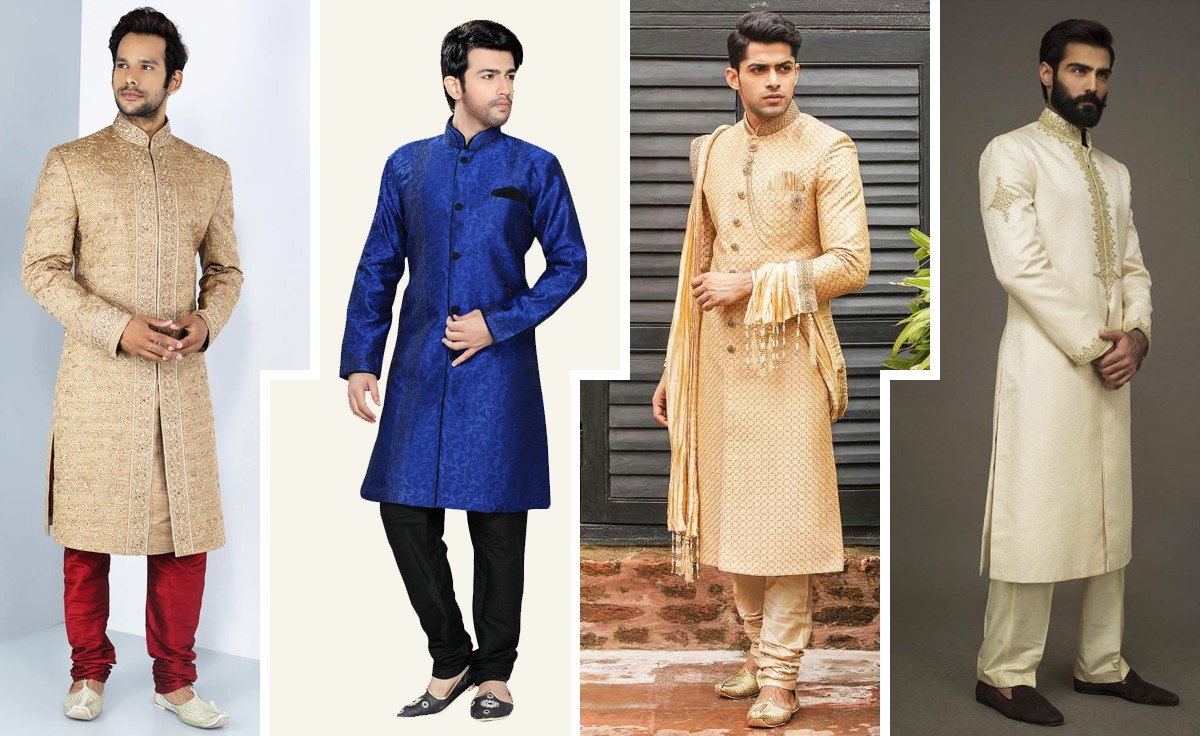 Coming to colors, you don't always have to experiment with colors and shades if you are not comfortable with it. The color palette of cream, golden, and off-white suits everyone. You can opt for a single tone sherwani with a dupatta and churidar to finish the look. This style of sherwani is classic, elegant and you will never ever be disappointed with the overall look. It is also a safe choice, which is perfectly fine for those who proper to not go wild with their wedding outfits.
5.Accessorizing your outfit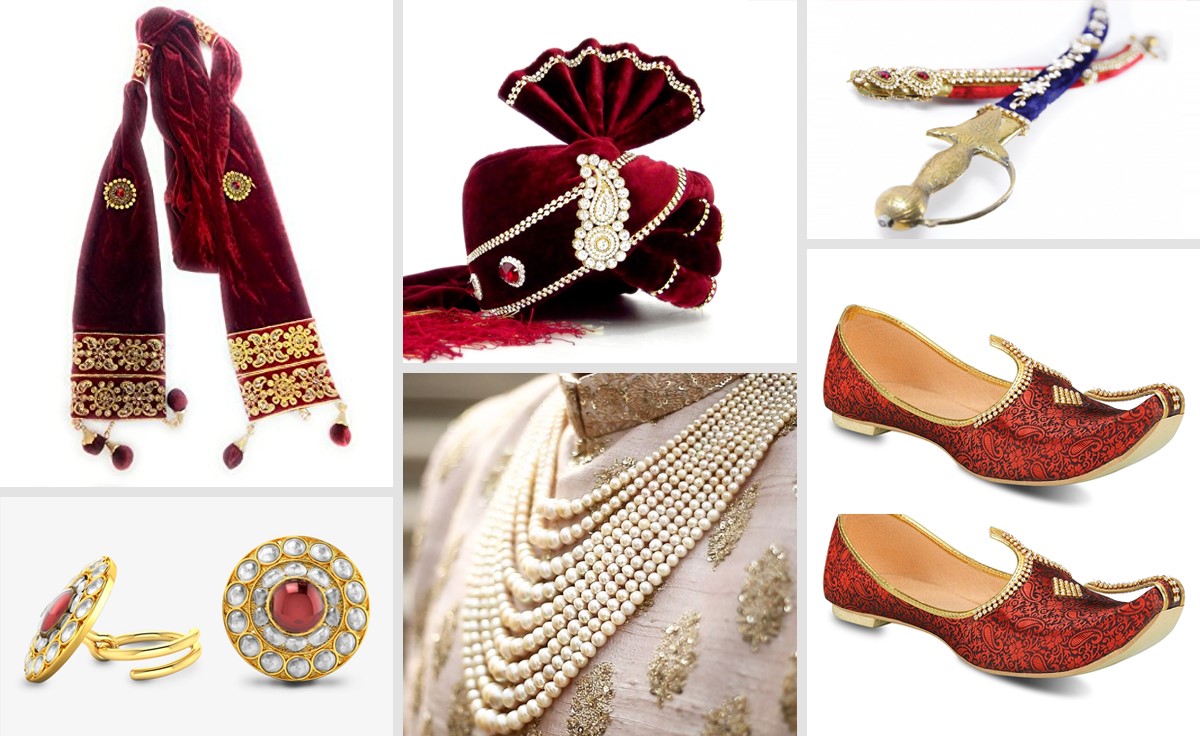 Another trend we are absolutely in love with is accessorizing the outfit. Men don't often think about accentuating their wedding day outfit with an embroidered dupatta, a Kashmiri shawl or a Banarasi dupatta. But, these additions can elevate just about any sherwani. We would recommend opting for a lighter toned sherwani and pairing it with a dark-hued dupatta.
So, men, you have just as many choices as your bride to be when it comes to picking the perfect wedding day outfit. Don't forget your safa and pick a color that compliments your look. For those of you who don't mind wearing a little jewelry, a 5-string necklace of pearls or gemstones can look very classy.
If you need help with your wedding planning, get in touch with us at GetYourVenue. After all, it's your big day and no stone should be left unturned in making it super special.