5 Star Glitz and Glam Wedding Venues in Chandigarh
By Get Your Venue | 15 Jan, 2020
Chandigarh, one of the most-planned cities of India is one of the best places to exchange vows and embark on a new journey full of love and togetherness. It is a lovely city with love seems to be intermingled with air. It is the best place to begin a blissful married life and some of the top wedding venues in Chandigarh help make the dream to get married in a fairy tale wedding true. Many of these venues overlook imposing Shivalik Range covered in mist creating a perfect ambiance. Here, we bring you the top 5 wedding venues that are perfect for a glitzy and glam wedding.
Park Plaza - 5 Star Wedding Venues in Chandigarh
Located in a stunning and picturesque location, Park Plaza in Zirakpur is one of the best 5-star marriage venues in Chandigarh. The spectacular and truly plush banquet room is the major attraction of this venue. It can accommodate 3, 000 guests at a time thus suiting perfectly for a big fat Indian wedding. There are well-appointed suites and rooms for a comfortable stay for guests. The hotel makes special arrangements to help organize a lovely wedding.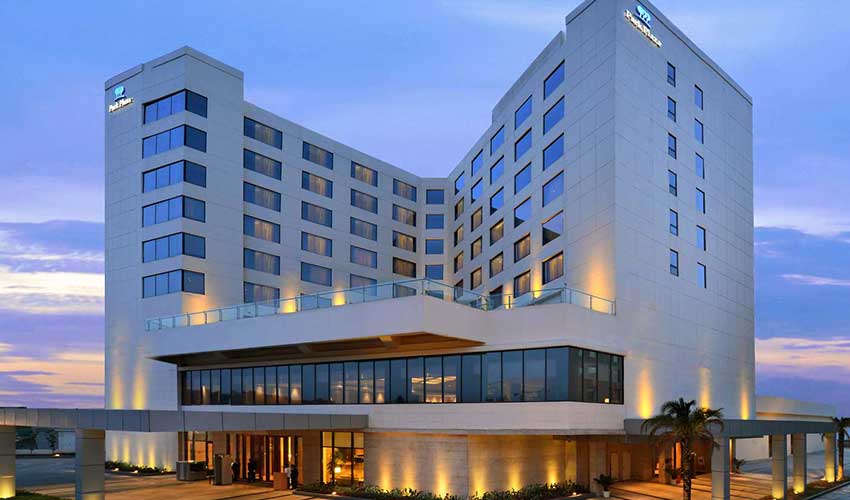 See this venue: Park Plaza Chandigarh
Chandigarh Club - 5 Star Wedding Venues in Chandigarh
It is another breathtakingly beautiful star property in Chandigarh which is just perfect for wedding ceremonies. It's sprawling verdant outdoors make is just right of you would like to enjoy an outdoorsy feel. It is an affiliated club and is meant for special those who are looking forward to organizing a stylish and elegant wedding. The club helps you organize a wedding just as per your exact specifications. A beautiful winter wedding can be organized here.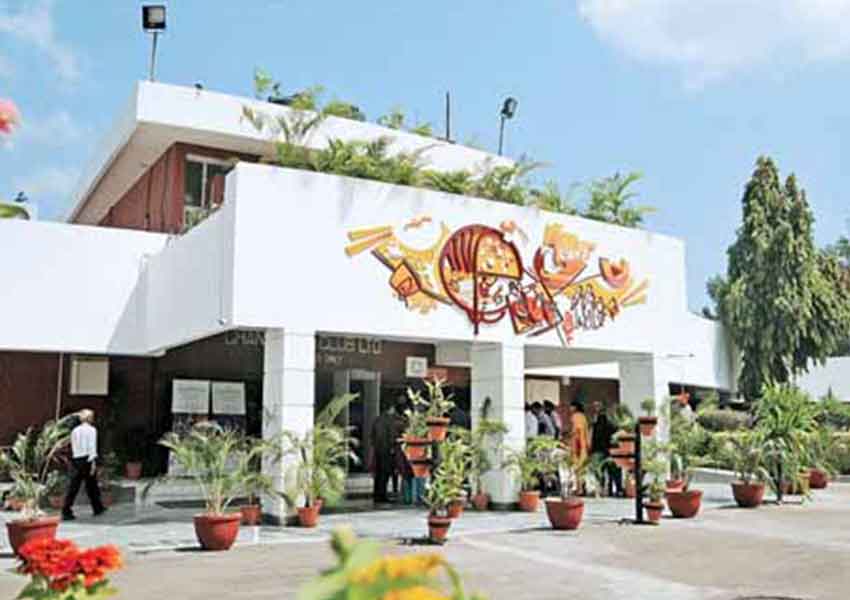 CITCO - KalagramBaithak - 5 Star Wedding Venues in Chandigarh
When planning to organize a small, intimate wedding, this wedding venue is right for you. The quaint banquet hall of KalagramBaithak can accommodate 300 people comfortably. The unique Rajasthani baithak ambiance with typical Rajasthani vibrant and colorful interiors and handicrafts look spectacular. A variety of catering options is available. Hosts can arrange for decorations, bar, and audiovisuals on their own.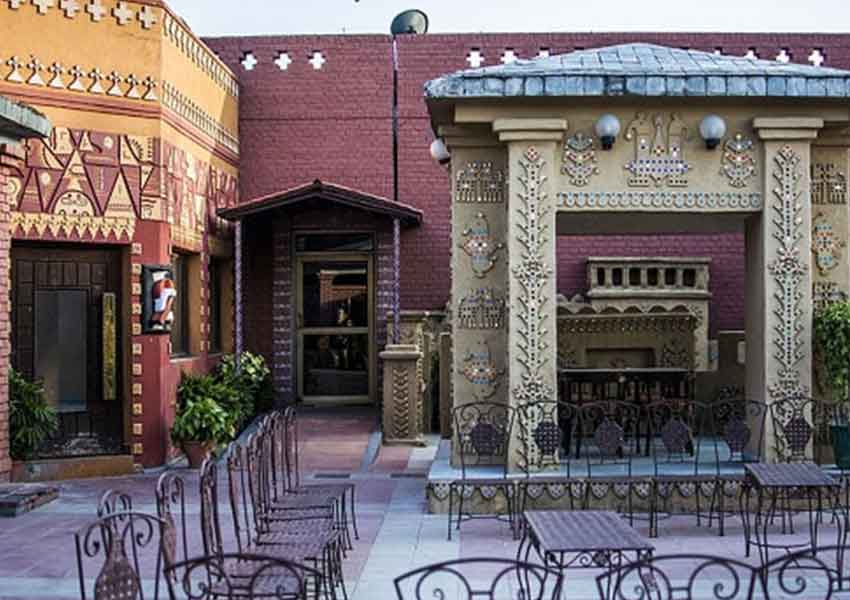 JW Marriot Hotel - 5 Star Wedding Venues in Chandigarh
JW Marriot is one of the most luxurious and splendid wedding hotels in Chandigarh. Its banquet hall has amazing interiors and a perfect place to celebrate the nuptials in the grandest and classiest manner. This ballroom can accommodate 900 guests at a time. Amazing arrangements at the hotel can help you recreate a chapter from the book of most loved fairy tales.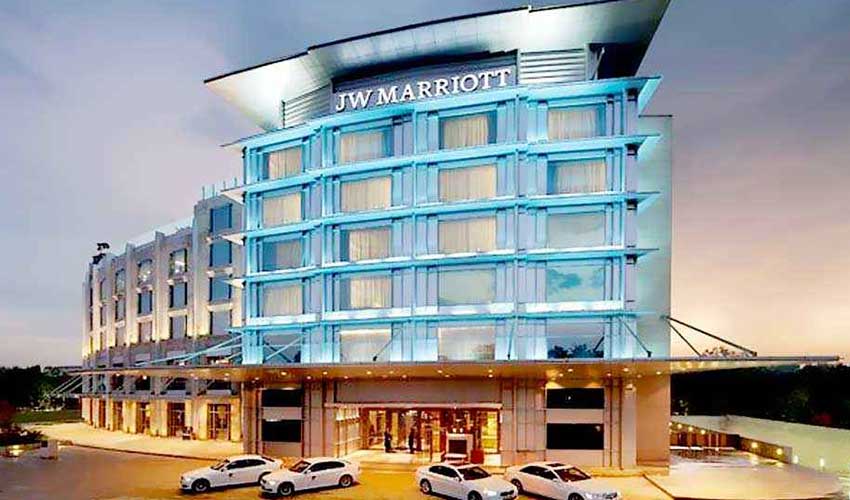 See this venue: JW Marriott Hotel Chandigarh
Hotel Mountview - 5 Star Wedding Venues in Chandigarh
It is another popular and most stunning looking wedding hotel in Chandigarh. It has beautiful sprawling lawns adjacent to the poolside where a lavish wedding reception can be organized. 800 guests can be accommodated in the front lawns. They also have a beautiful banquet hall perfect for intimate gatherings. Get bookings to ensure you can host a wedding is this much-loved venue.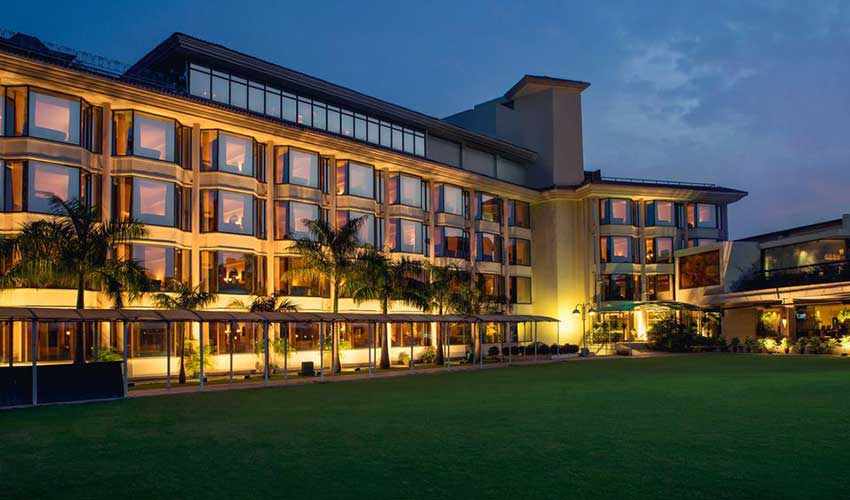 See this venue: Hotel Mountview
The wedding is one of the most special days for the couple and their loved ones. A lot of effort and hard work goes into organizing a beautiful wedding. Choose any of the venues in Chandigarh and create lovely memories of the day to be cherished forever.