5 Star Wedding Venues in Bangalore That Help you Organise a Fairy-Tale Wedding
By Get Your Venue | 13 Jan, 2020
The wedding day is one of the most important and memorable days for any couple. They work hard to make this day beautiful, charming, and delightful for everyone. The choice of venue is one of the major factors that help in recreating a wedding of dreams. Bangalore, a stunning destination has no dearth of wedding venues that help a couple get wedded in a fairy-tale affair. Wedding Venues in Bangalore hosts some of the most luxurious and talked about weddings. If you are looking for a charming 5-star property that helps you organise a grand wedding, here, we bring you some of the best options.
The Chancery Pavilion, Bangalore
Located in the premium area of Bangalore at the Residency Road, the Chancery Pavilion is known for its breathtakinglybeautiful avenues perfect to plan a wedding of epic proportions. This 5-Star property has been holding Big Fat Indian Weddings and has mastered this art. They pay attention to even minutest details and ensure that every inch of 20, 000 sq. ft area is resplendent with wedding décor and festivities. The banquet halls are stunning and are perfect to hold approximately 550 guests. The services are at par with the global standards making it a sought-after wedding venue in Bangalore.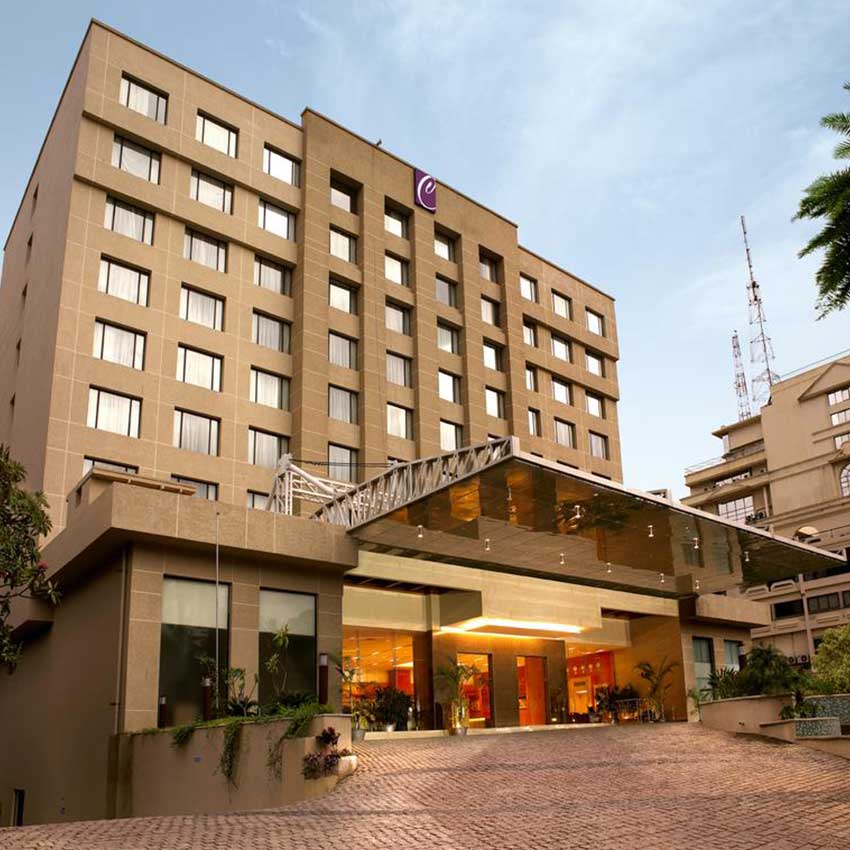 See this venue: The Chancery Pavilion
Crowne Plaza, Bangalore
Located at Hosur Road, Crowne Plaza is another one of the best 5-Star wedding hotels in Bangalore. Here, one can enjoy an eclectic blend of world-class amenities and the warm hospitality rendered beautifully. Besides enjoying an impeccable location, the hotel is also known due to the availability of multiple banquet halls, a stunning poolside area, and sprawling lawns for outdoor parties. Organising a wedding in this hotel ensures an event etched in the memories of the guests forever.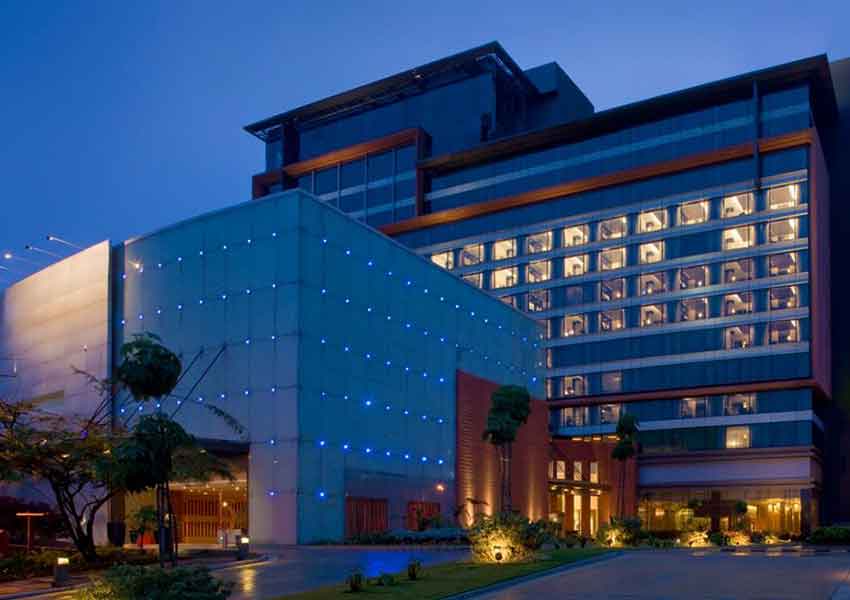 JW Marriott Hotel, Bangalore
Words are not enough to express the sheer splendour of this 5-Star property located at Ashok Nagar. Imposing in height with a stunning exterior, the hotel has everything that is expected in a 5-star property and beyond. Hosts can enjoy unique Marriott hospitality and amenities while enjoying the wedding ceremonies. The utmost polite and courteous staff are always ready to make the guests comfortable. Multiple banquet areas make it a suitable choice for an elaborate wedding celebration.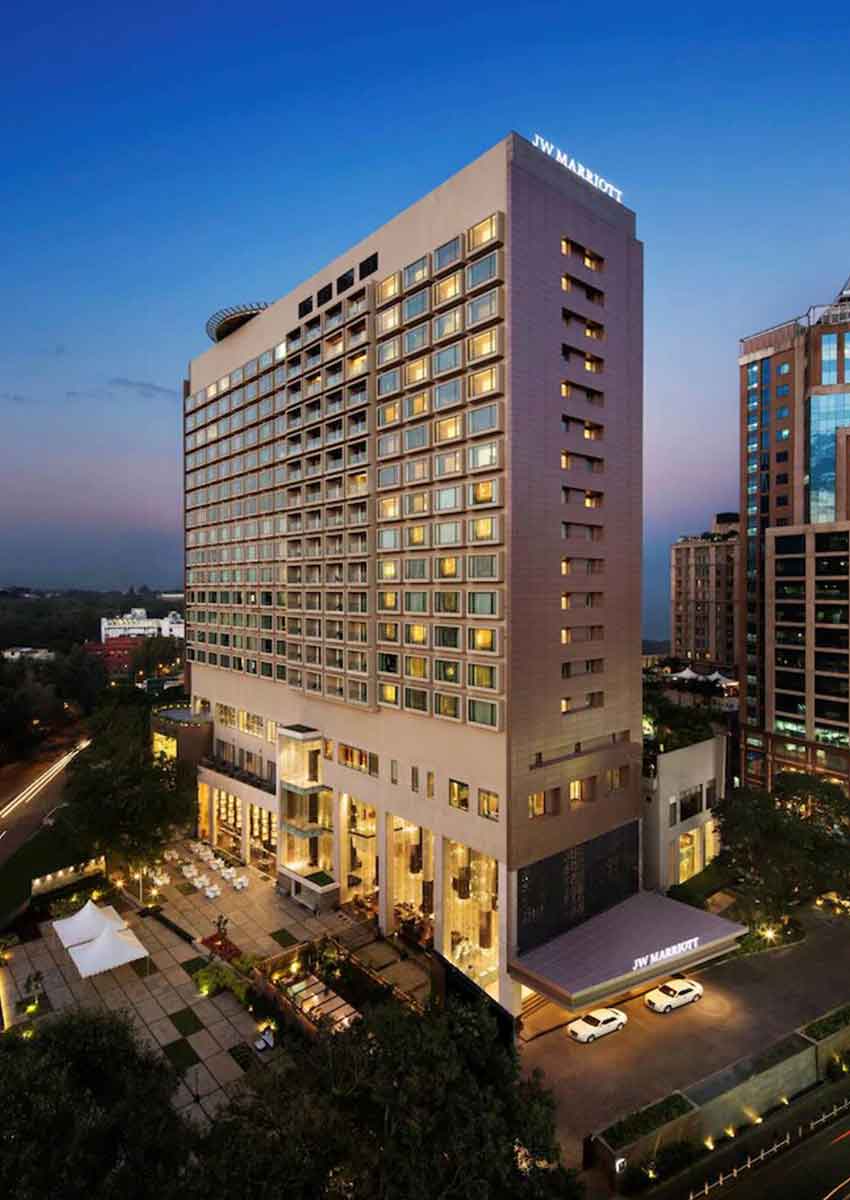 See this venue: JW Marriott Hotel
Sterlings Mac Hotel, Bangalore
Located in Kodihalli, Bangalore, it is another one of the popular hotels in Bangalore. This hotel is a very popular and sought-after wedding venue option in Bangalore. Known for its unique Indo-Asian architecture, the hotel provides the finest 9, 300 sq. ft banqueting space, perfect for large scale weddings. Multiple venues of the hotel make it easier to plan various wedding rituals depending on the capacity of guests available in each of them. Stunning venue décor creates a perfect ambiance for a wonderful wedding event.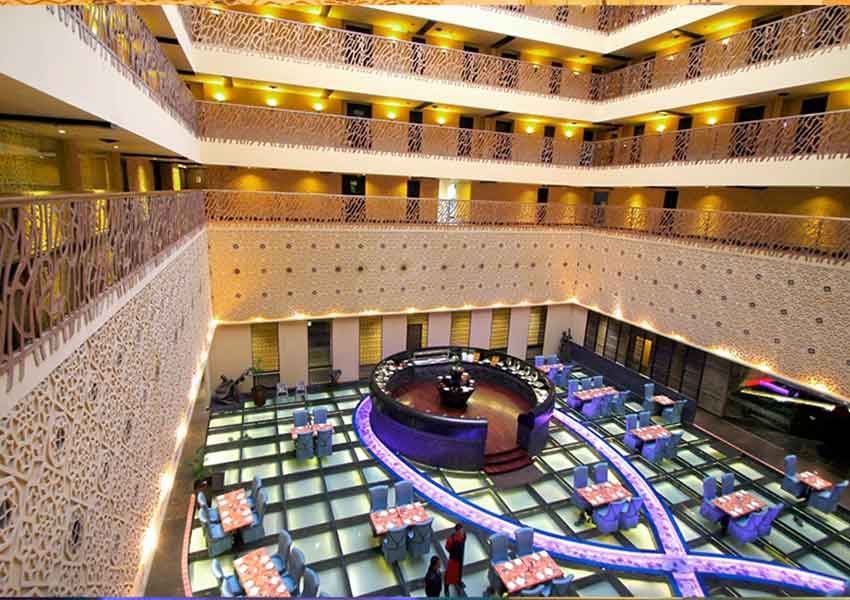 See this venue: Sterlings Mac Hotel
Sheraton Grand Bangalore Hotel At Brigade Gateway, Bangalore
One of the stunning Marriage Venues in Bangalore located in the Rajaji Nagar area, Sheraton Grand Bangalore has everything that any 5-star property must-have. The Hotel also houses the Orion Mall, World Trade Centre accessed through a skyway, Bangalore Exhibition Centre and more. A fine blend of class, style, and elegance is evident in every area of this hotel. Planning a wedding here is surely a dream come true for the couple.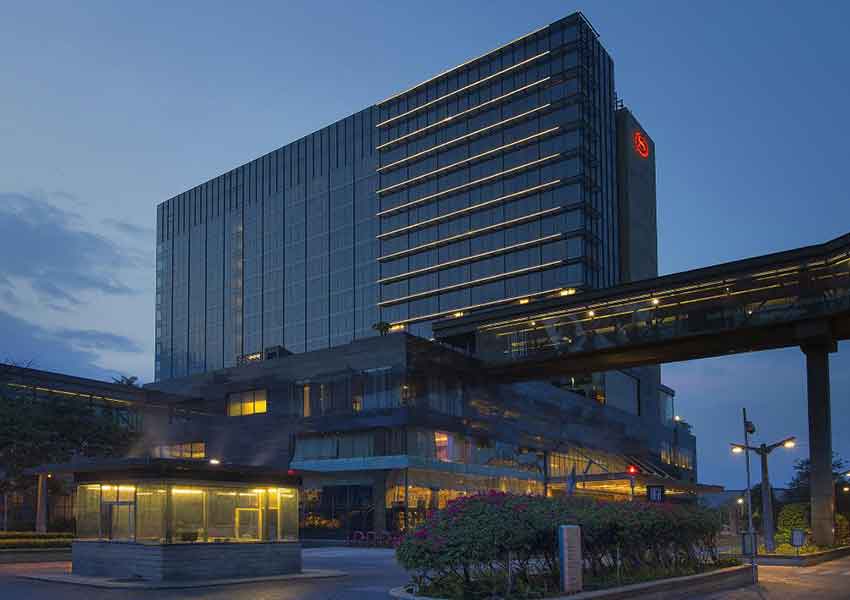 See this venue: Sheraton Grand Bangalore Hotel
The Garden Coty also has innumerable, outdoorsy, wedding resorts in Bangalore that are perfect for the couple who wishes to get married in proximity to nature.