5 Star Wedding Venues in Goa for your luxe destination wedding
By Get Your Venue | 06 Dec, 2019
"Marriages are made in heaven but celebrated on earth", we all have heard this famous proverb but also believe in celebrating this special occasion to our very best. And there is no better place to shape your dream wedding than Goa, a magical paradise. The natural exotic beauty, vibrant nightlife, serene beaches, the charm and romantic ambiance of this place makes it a perfect choice for both wedding and honeymoon.
If you want your wedding to take place in a heaven-like destination, Goa is the perfect destination for you. To make your work a little easier, we have listed down 5 lavish 5-star wedding venues in Goa to go for your wedding:
1. Goa Marriott Resort & Spa, Panjim, Goa
With an event space of around 14,000 sq. ft., Goa Marriott Resort & Spa is one of the most popular names in the hospitality sector. The beautiful ambiance and lavish arrangements make it an ideal venue to host your wedding ceremonies and other events. It has both a ballroom party and lawn area to help you host your event as you wish.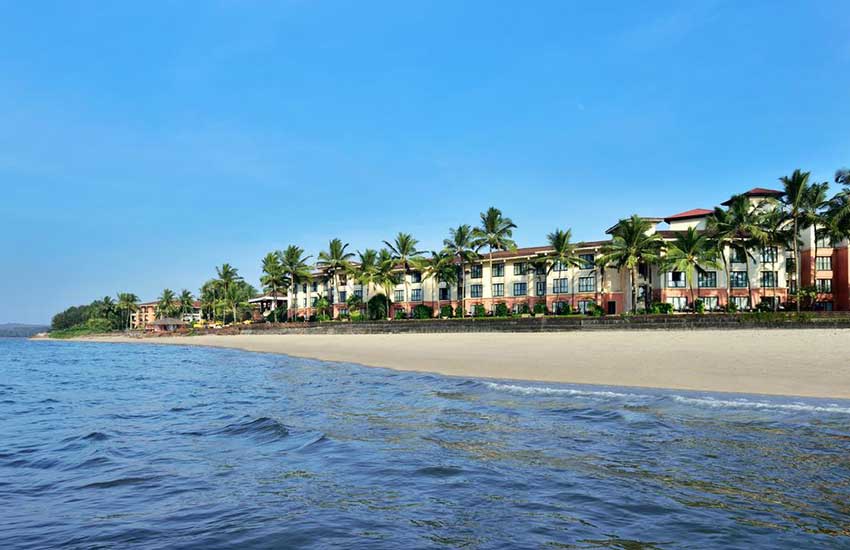 2. Kenilworth Resort & Spa, Margao, Goa
If you want to plan your wedding far from the hustle and bustle of the town, Kenilworth resort and spa is the best wedding venue in Goa for you. The 14 acres of the land area includes a banquet hall and two lawns where you can host your intimate or larger-than-life wedding with much ease.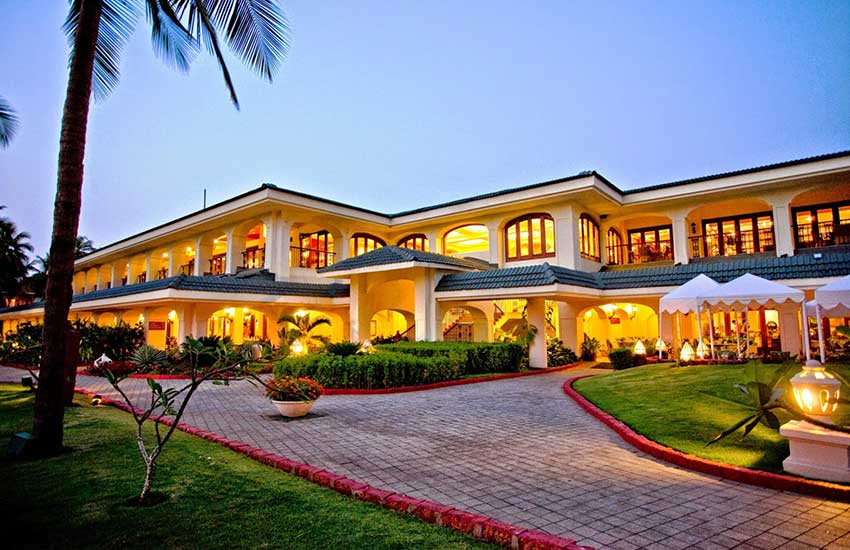 3. Cidade de Goa, Dona Paula, Goa
Located at a 10 minutes distance from the city of Panjim, Cidade de Goa is another popular wedding venue in Goa. This hotel in Goa lets you celebrate all your events in true Goan style. The tranquility of this place will make your celebration even more fun and serene. It has a beautiful vast lawn and extravagant halls to conduct all your wedding ceremonies.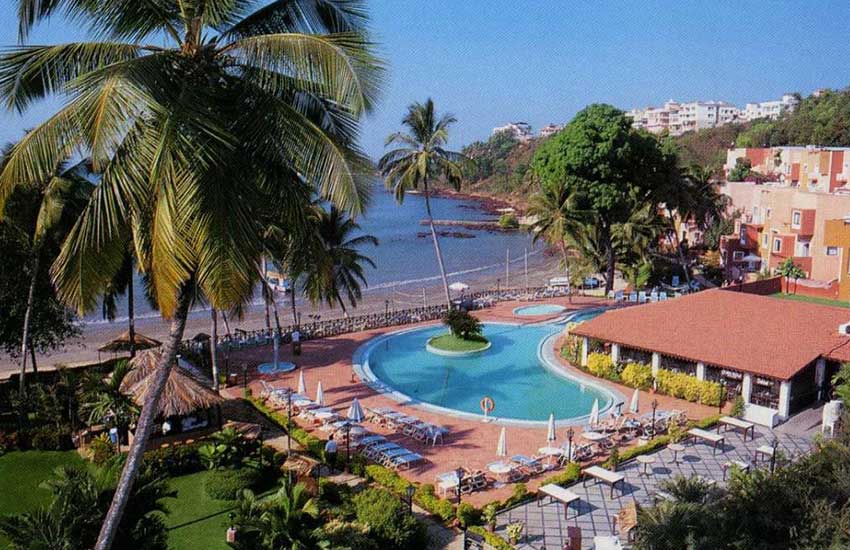 4. Holiday Inn, Cavelossim, Goa
A hotel that stands for elite and best-in-class services, Holiday Inn is the perfect wedding venue to turn your wedding dreams into reality. What makes this venue stand out among other venues is its exquisite surroundings as it is located along the serene shores of Mobor beach. It also has the largest banquet hall in South Goa, which can accommodate up to 600-1000 guests.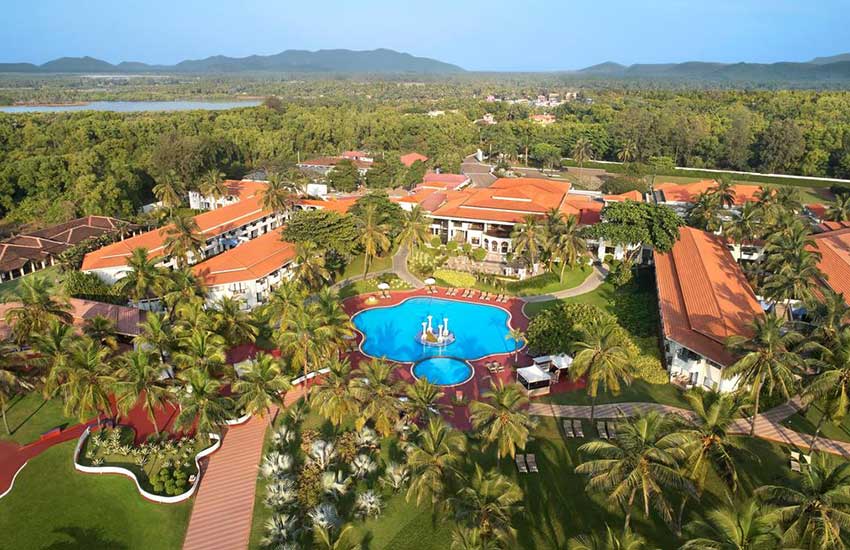 5. Radisson Blu, Cavelossim, Goa
Radisson Blu is the most tranquil and scenic hotel in Goa and can let you choose between the exotic garden and hall. Offering a stunning view of the beach, this 5-star wedding venue is the perfect spot to shape your dream wedding. This property also has an elite spa and world-class facilities to pamper you pre and post-wedding. It will help you leave a long-lasting impression on your guests.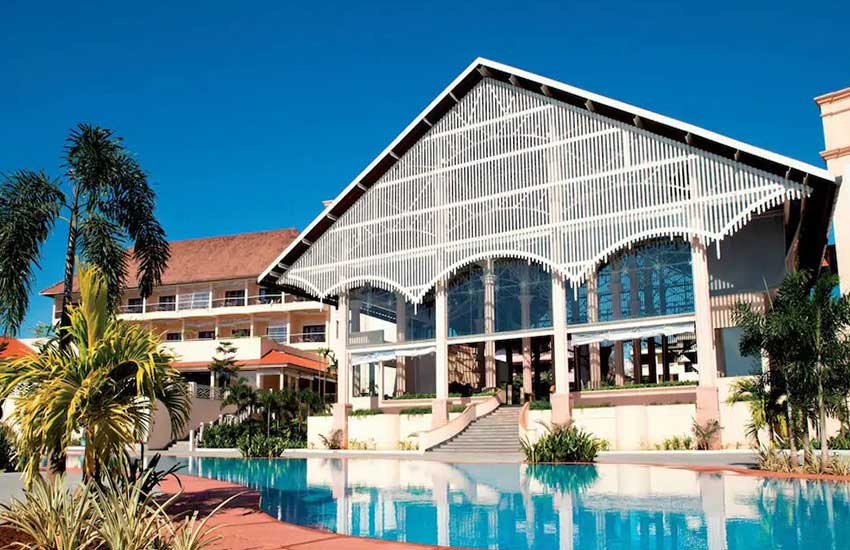 Pick the best and plan your wedding in style at any of these 5 star wedding venue in Goa. You can also take help of our experts to find the venue as per your need and desire. Happy Wedding!