5 Star Wedding Venues in Pune for a Fairy-Tale Wedding
By Get Your Venue | 18 Feb, 2020
Are you planning to get married in Pune? If yes, you will come across a lot of 5-star wedding venues in Pune that are just perfect to host your fairy tale wedding. These properties are elegant, classy, and grand in every sense and ensure that you have a remarkable wedding day that makes your every dream that you have harboured and seen for this day come true. Here, we bring you some of the best wedding venues in Pune that you can check out and choose for this special day.
JW Marriott Pune
JW Marriott Hotels are a class unto themselves. It is one of the leading 5-star hotels in Pune. Located in the prime area of the city on Nagar Road close to Weikfield IT Park and Gigaspace, the hotel is easily accessible from the Lohegaon International Airport in Pune. Hosting a wedding in this property is sure going to be an unforgettable experience for the guests and hosts as they get an opportunity to enjoy service standards of utmost quality, wedding décor replete with opulence and style, and highly courteous staff always ready to take care of guests' requirements most politely and professionally. This versatile venue place is known for its refined luxury.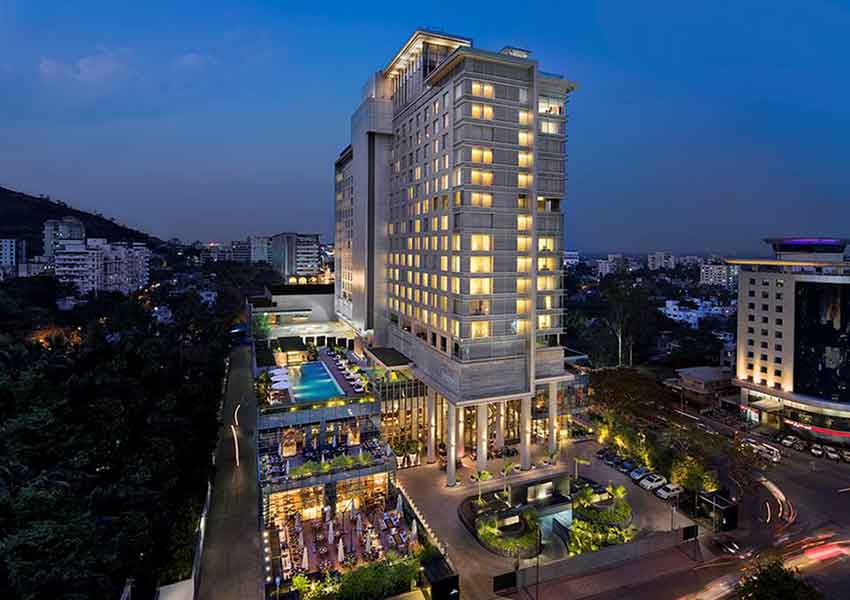 Book this venue: JW Marriott Hotel Pune
Radisson Blu Hotel, Pune
Are you looking forward to hosting a dazzling wedding reception? If yes, Radisson Blu Hotel in Pune is the perfect property that provides the guests and hosts with every modern amenity possible for the comfortable stay and execution of a flawless wedding. It has ample flexible space that is perfect for holding large gatherings. The hotel is conveniently located making it easier to access. The staff and management are always ready to help wedding hosts to help them make this day one to remember.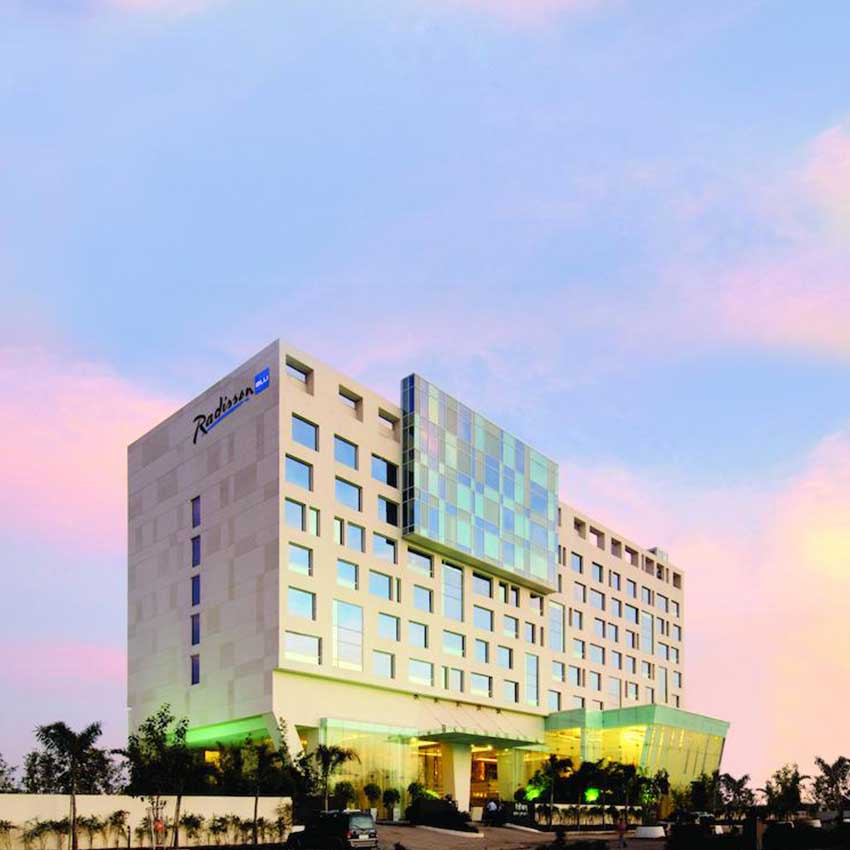 Book this venue: Radisson Blu Hotel
The Westin Pune
Westin Pune is another one of the best marriage venues in Pune. Right from its grand and elegant driveway to the high-ceilinged, chandelier-illuminated, marble-floored lobby, the hotel stands a class apart from other properties. Its sheer grandeur and availability of modern amenities and facilities make it a perfect choice to hold grand weddings here. The luxurious accommodations of the hotel ensure a comfortable and royal stay for the guests.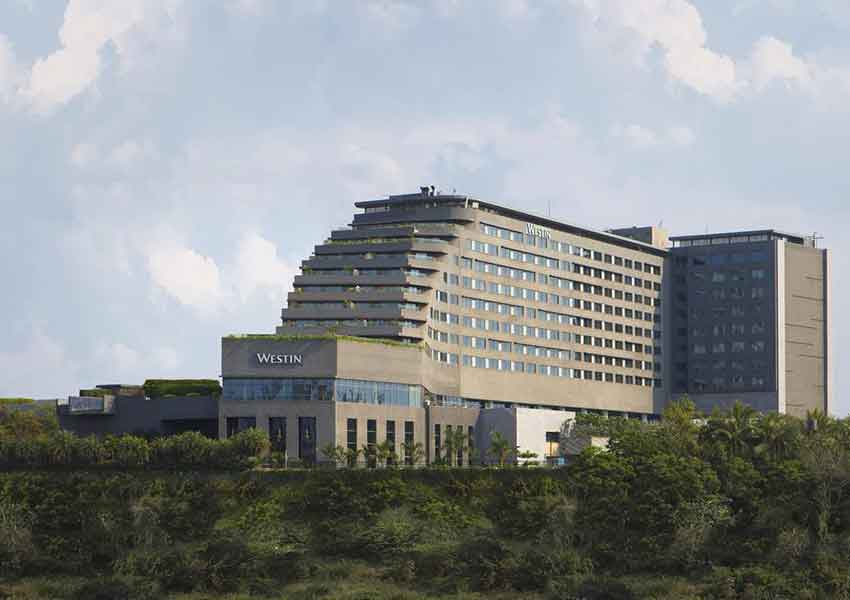 Book this venue: The Westin Pune
ITC Windsor, Pune
It is a unique and regal venue that is perfect for weddings and many other social and corporate get-togethers, parties, and events. It has a versatile venue space that can hold a large number of people at one time. Banquet halls with contemporary features and a sprawling terrace with verdant lawns prove to be a picture-perfect venue for holding pre-wedding and post-wedding functions and parties. Poolside space also provides a perfect place for parties.
Vivanta By Taj
It is one of the marvelous wedding hotels in Pune that has everything that is required to make a wedding memorable. Located in the prime entertainment and business area of the city, this hotel is an epitome of class, luxury, and grandeur. The hotel has all the amenities available to help organise a beautiful wedding.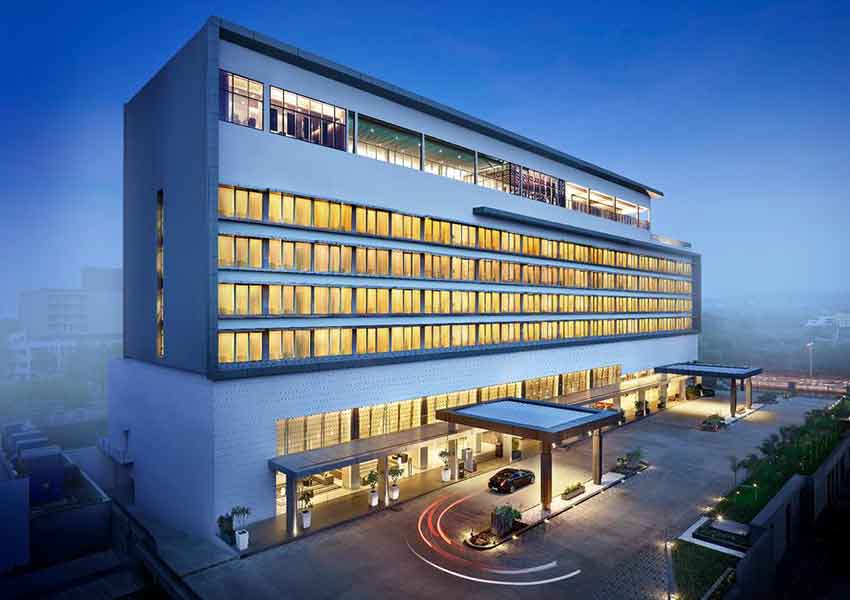 Book this venue: Vivanta Pune
Choose any of these 5-Star wedding venues in Pune and get married in a ceremony that is going to stay fresh in your minds forever.