5 Wedding Venues Ideal for Your Celebrations in Panipat
By Get Your Venue | 10 Oct, 2020
Finding the right wedding venue that fits within your budget and is easily accessible for both you and your guests requires research and that's when our team at GetYourVenue helps you find out the best venue for your celebration. You just need to tell us your requirement like your preference for a wedding venue, guests' capacity, reachability, etc. to find the venue that best suits your needs.
Panipat offers a huge list of wedding venues where you can host all your important life events in a hassle-free manner. Be it your outdoor celebration or an indoor celebration, Panipat has a wide variety of options to consider. You can pick from the various choice of venues available, which include resort, lawns, and banquet halls.
Top 5 wedding venues in Panipat to consider for celebrations
Golden Dreams
If you are looking for a premium banqueting experience, Golden Dreams is a perfect pick for you. This venue makes for an ideal choice for lavish wedding ceremonies and receptions. No matter if you wish to celebrate it in lush green lawns or banquet hall, this venue will make your celebration worth it. Moreover, the venue also provides you with décor experts and catering experts to make your wedding the most celebrated moment of your life.
Guest Capacity- 400 to 900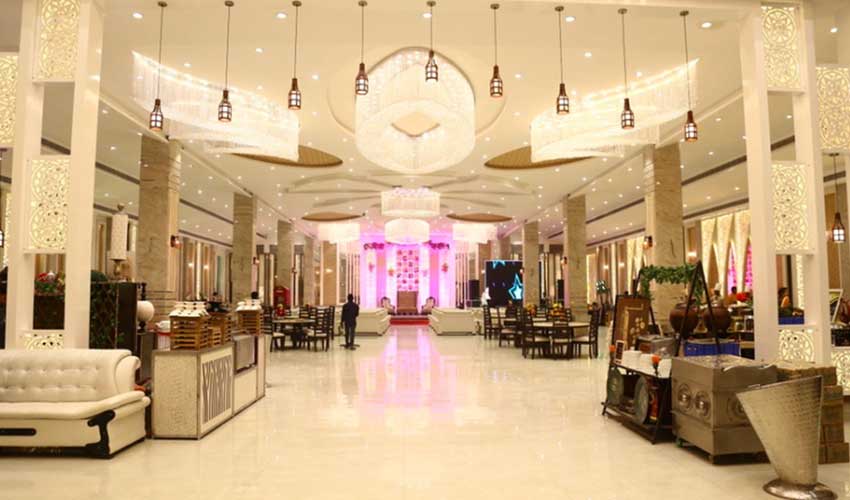 The Urban Village
Located in the heart of the city, the Urban Village offers you a sprawling space where you can plan your wedding nuptials with utmost perfection and without any hassle. This venue has a huge spacious banquet hall called Gharaunda to add grandeur and opulence to your celebration. Offers intriguing ambiance and classy interiors, this banquet hall at the Urban Village would make every bit of your celebration fun and enjoyable.
Guest Capacity- 250-900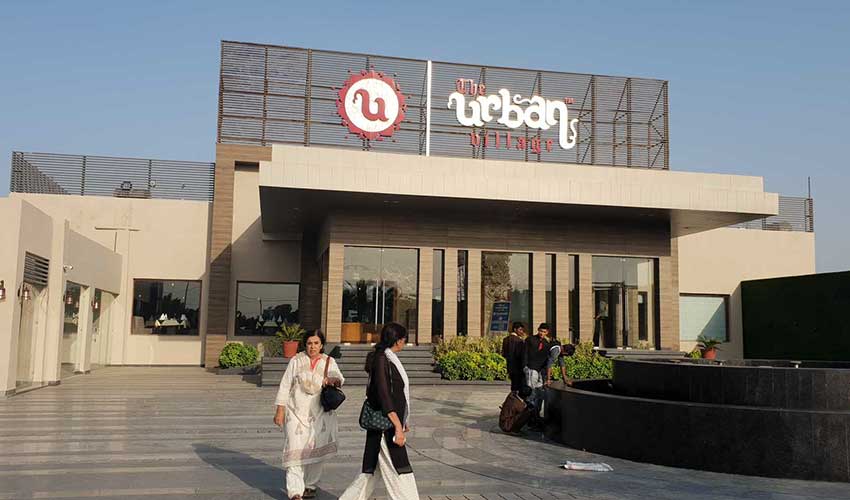 The Orlov
Now host all your large or small scale events at the comfort and exquisite ambiance of this lavish hotel. This venue is just 20 mins drive from Panipat Junction and offers ease of traveling to all your guests. You will also get in-house catering services and décor services to jazz up your celebration. If you wish, you can also hire caterers and decorators of your choice for all your events like wedding, engagement, and reception.
Guest Capacity- 100-600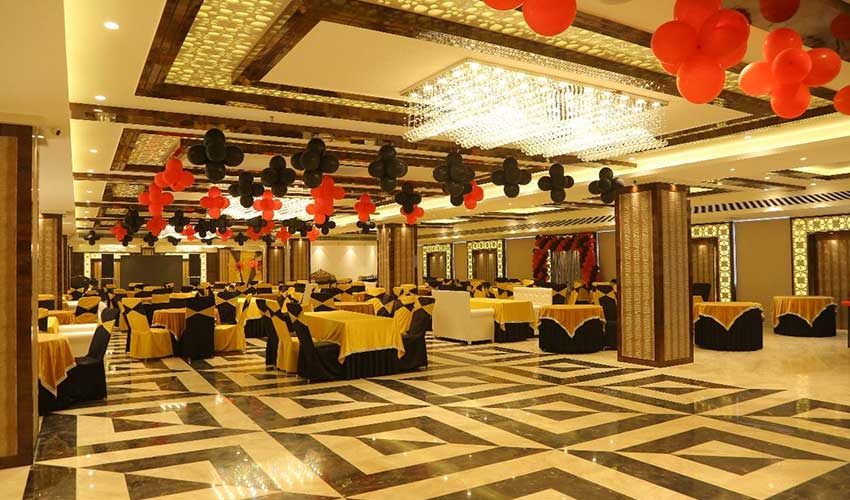 Hotel Swarn Mahal
Offering idyllic banquet halls in Panipat, this venue is not only appropriate for weddings but also makes for a perfect place for conferences, seminars, exhibitions, fund raising events, board meetings, etc. It is also an amazing venue to host your personal events like weddings, receptions, engagements, birthday, bachelorette, cocktail bash, etc. Moreover, booking this hotel will also allow you to enjoy top-notch quality catering and décor experts.
Guest Capacity- 150-450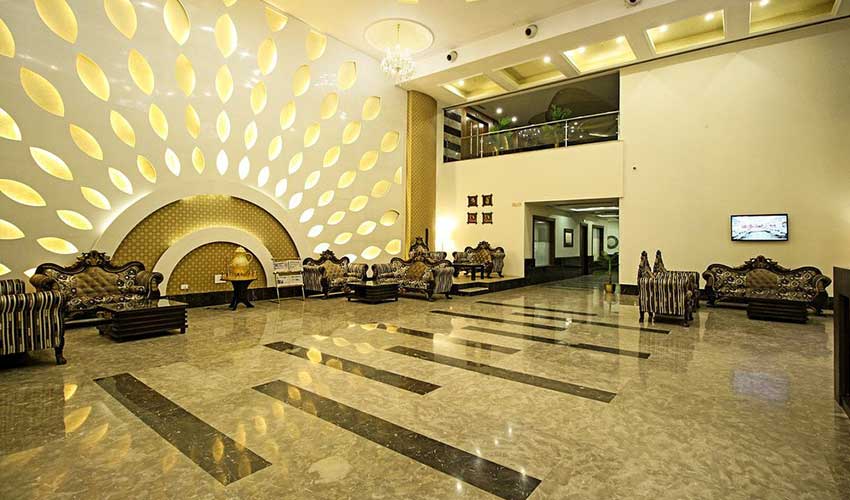 The Riyaad
If you are looking for both lawn and banquet hall at one place to host your event, this is one of the best wedding venues in Samalkha or Panipat to consider. It is the most luxe venue located at the model town road in Panipat with dreamy interiors, carpeted floors, and chandeliers. From complimentary rooms to in-house catering services, you will get it all at this beautiful property.
Guest Capacity- 350-1500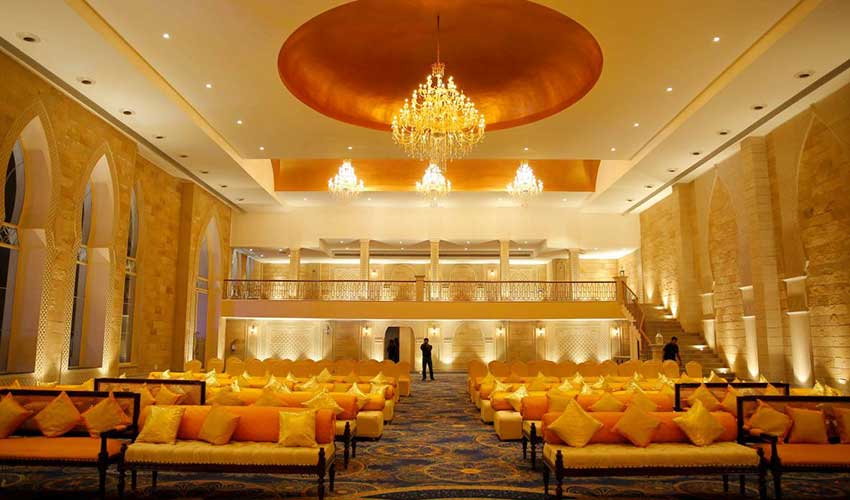 The best thing about these wedding venues in Panipat is that they are budget-friendly and offers everything you need to make your event a successful affair. All you need to do is to confirm the dates and check the availability of the wedding venue you want for your wedding. For more venue options, you can also contact our team at GetYourVenue. They will also help you fulfill all your wedding needs.