50 Gorgeous Bridal Naths we're falling in love with!!!
By Pratiksha Agarwalla | 07 Jul, 2021
Looking for a perfect bridal nath to complete your bridal look? If yes, then you are at the right place. Bridal Naths have always been an important piece of jewellery since the very beginning. We all have gone through our mom's or grandma's jewellery box or their wedding pictures and seen them wearing this beautiful jewellery and looking all glam'd up. Over the years the craze for Bridal Naths dropped because of the need for a nose piercing. But now one does not need to get a nose pierced to wear it. We are so excited that finally bridal naths are back in trend and how!

You need to look your best when it comes to your d-day. The craze for the perfect outfit, hair and makeup, bridal jewellery is always there running on the mind of a bride. Bridal jewellery plays a special role in completing a look. This small piece of jewellery is also an important element in your bridal jewellery.  A bridal nose pin can totally change your bridal look. It accentuates your features and completes your look. Many brides-to-be don't like wearing a nose pin in general but when it comes to their wedding day, they can't do without a bridal nath.

There are many wedding nath designs which are very popular among brides like bridal Garhwali nath, Rajasthani bridal nath, Shikarpuri Nath Design, and Maharashtrian nath. The bridal Garhwali Nath is so big, fat and pretty. They are mostly worn by Garhwali brides but in the last few years many brides have loved the bridal Garhwali nath designs. The craze for bridal Garhwali nath is growing day by day among the brides-to-be.  The Rajasthani Naths, however, have been very popular since the beginning. It is embellished with beads and studs and usually you find motifs on it. Shikarpuri Nath is the most popular bridal nath. We usually see Punjabi brides wearing it. If you love large, chunky vintage nath, you will definitely fall in love with these. All you need to do is tuck the chain in your hair with some bobby pins and the nath is secured. Some brides prefer small nath as they cannot bear the weight of the chunky ones. If you are among them, then Maharashtrian Nath is for you. Maharashtrian Naths are tiny, studded with beautiful stones without the chains. It is customary to wear maharashtrian Naths on special occasions.

Many brides are bored of the same traditional wedding gold nath designs but not to worry, we have got you beautiful options of bridal nath to choose from. The brides may choose from different styles, stones, and chains.  There are traditional gold nath designs for bridal which are large hoops, studded with stones & pearls and then there are heavier bridal naths embellished with kundan stones and multi layered chains. These are evergreen designs which never go out of style and go well with any shade of bridal outfit.  The kundan nath has always been every bride's favorite choice when it comes to bridal naths. The brides can opt for different designs, colors, and patterns.


Also Read:  #BudgetJewellery: Save Big on your Bridal Jewellery with these budget-friendly brands
Brides who do not have their nose pierced, or who cannot carry heavy naths throughout the function can easily choose a small stud known as Laung or wear single hoops with beads and tiny strings. You even get pasties in the form of bridal nose pins, if you do not want to get your nose pierced for just one day. So our lovely brides, no more stressing out about your naths and how to wear it on your big day.
There are many brides who like to go all out. They love their oversized dramatic bridal naths as it grabs all the attention the bride deserves. The large bridal naths give a rajwada vibe and look so royal and elegant on a bride.
For our quirky brides, who like to experiment with style, we have found your perfect bridal nath. You can wear naths embedded with colorful pearl beads and droplets on the hoop that would look so chic and stylish. There are many styles of bridal naths available like single strings, droplets, single stud, silver nath, classic kundan, pearl nath etc.
From simple elegant ones to classy vintage big chunks of nath, we have got it all covered. So, all you bride-to-be out there, bookmark these unique and the latest nath designs.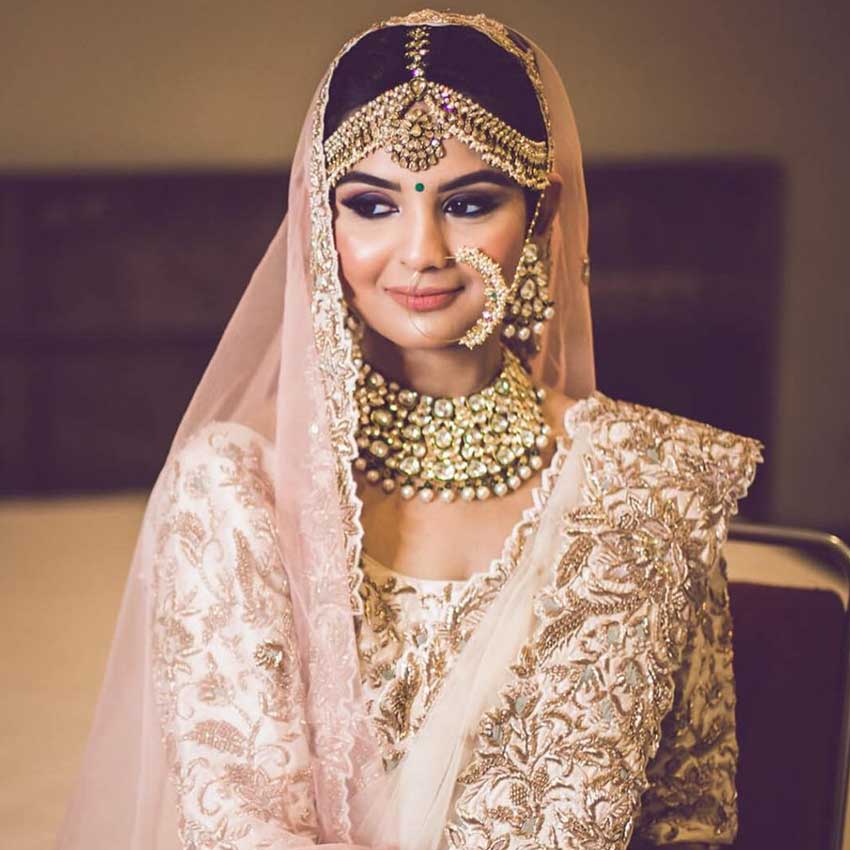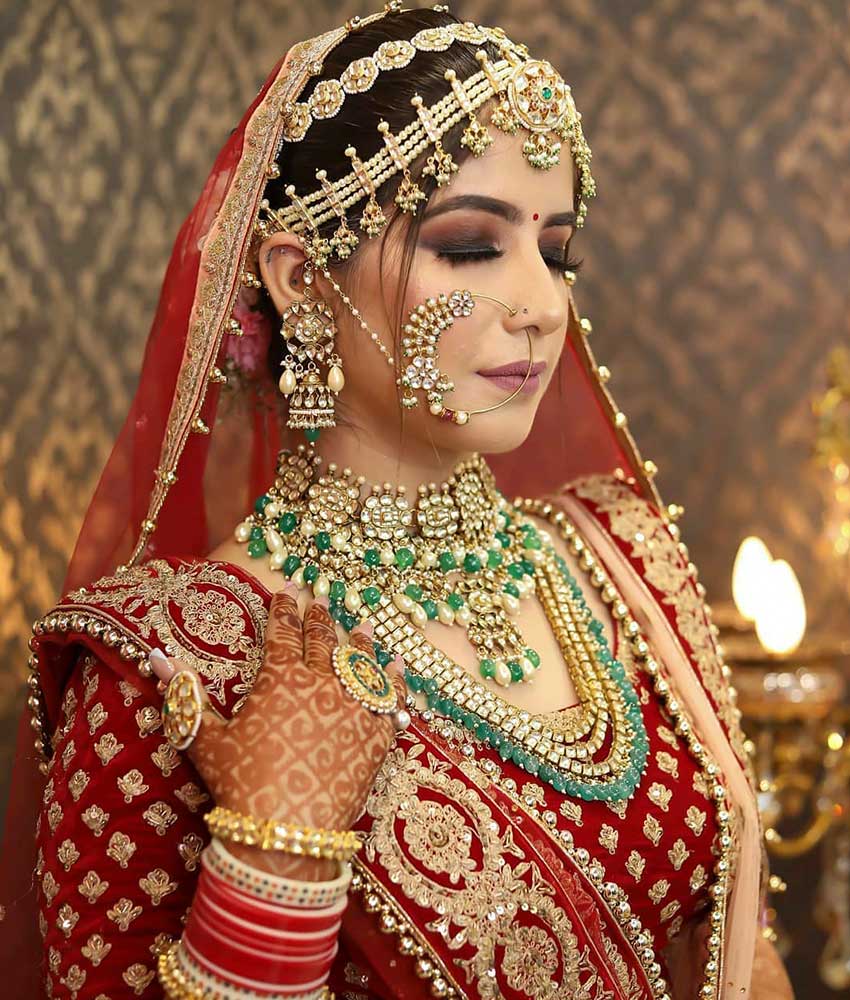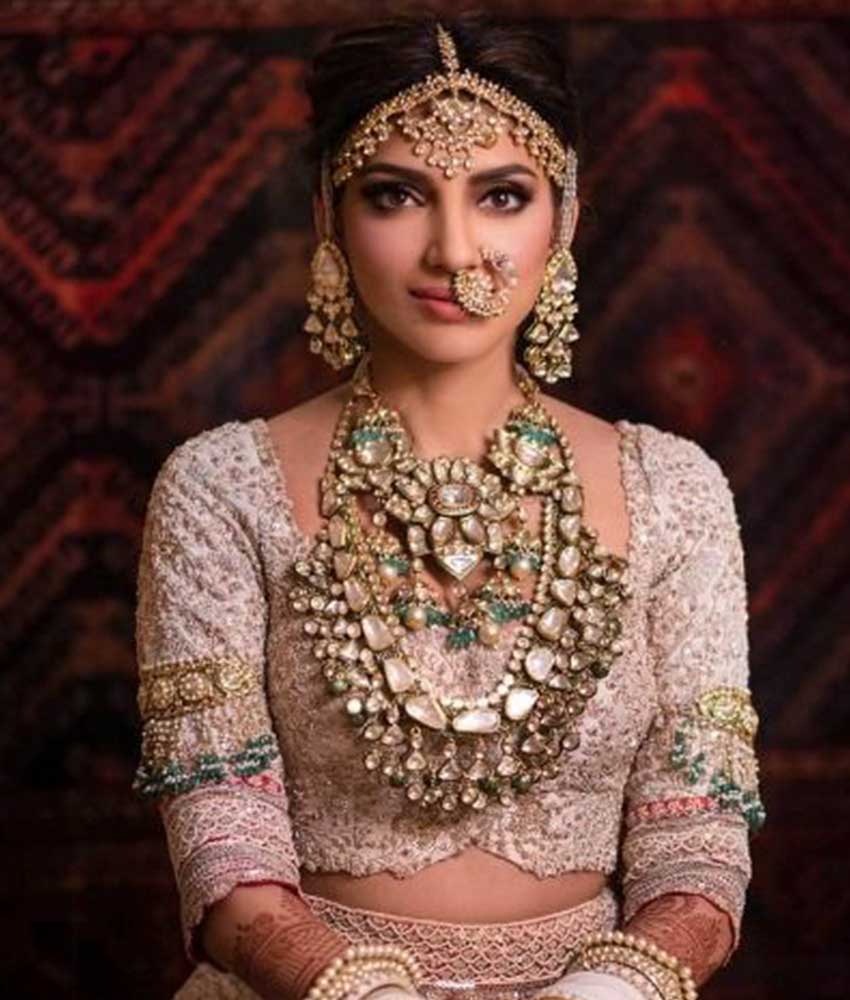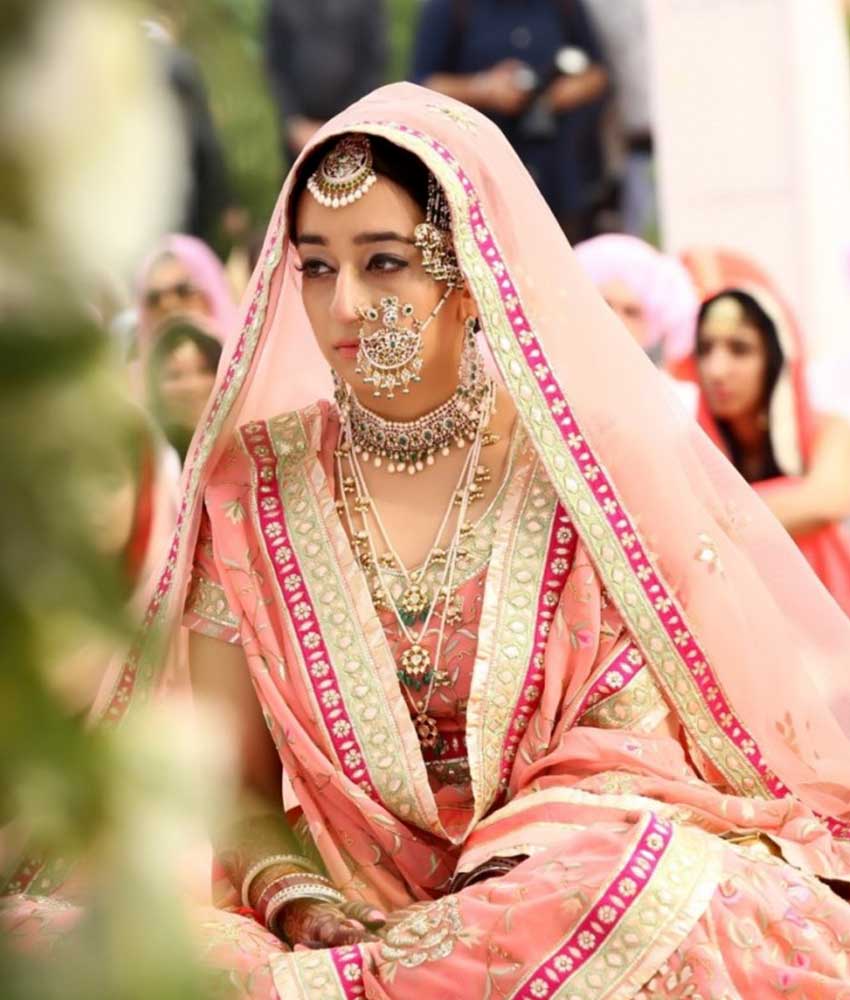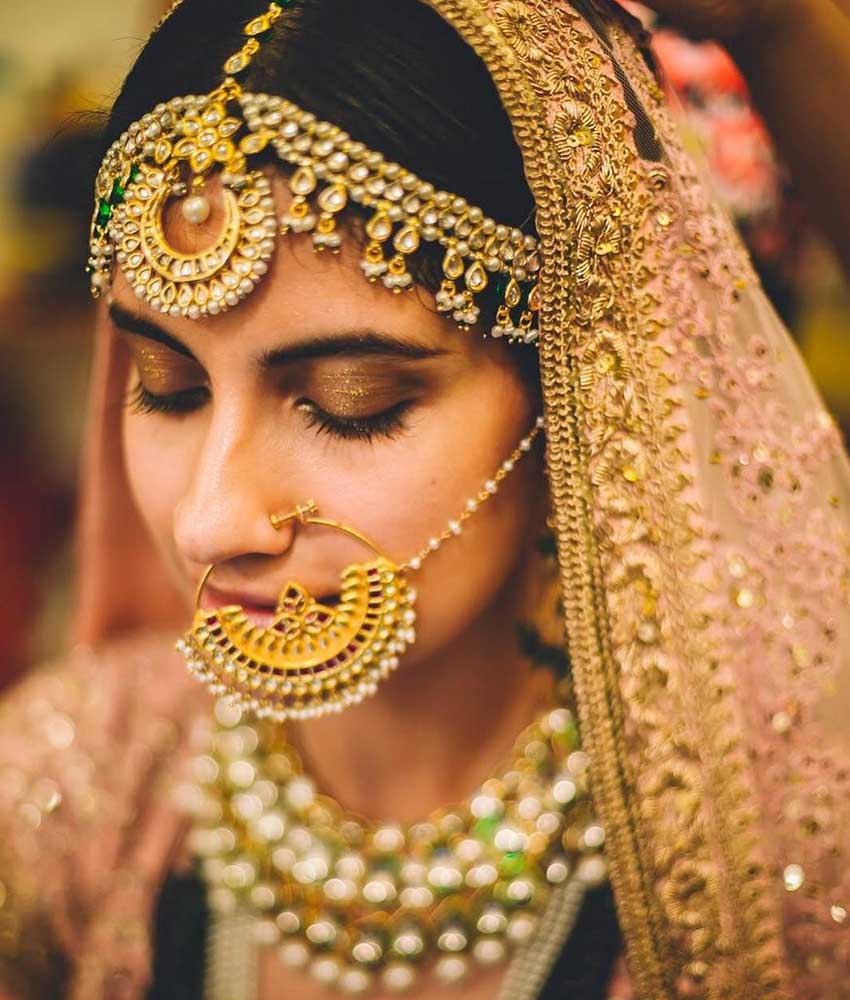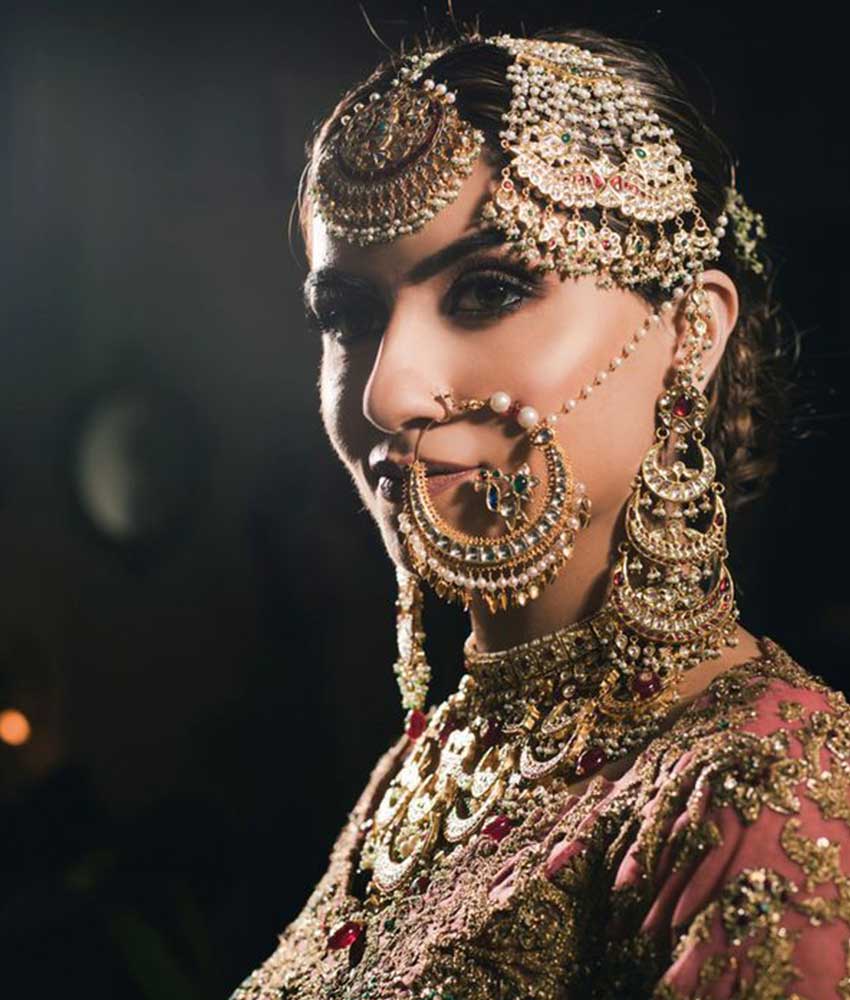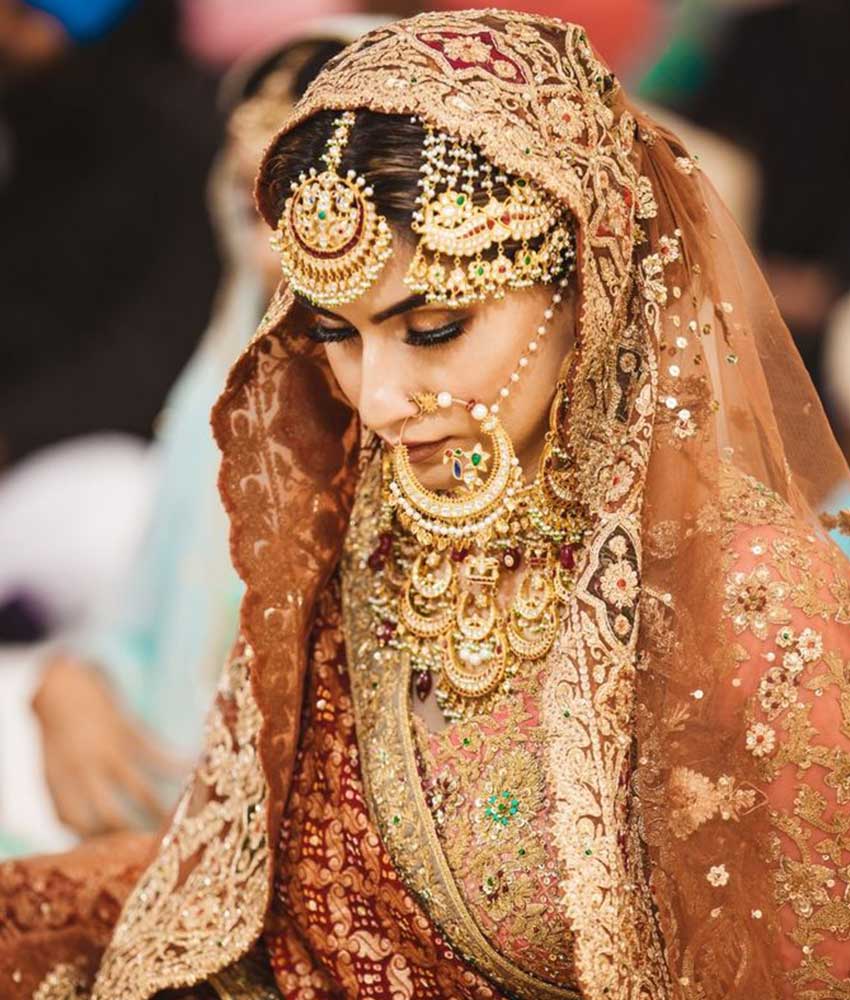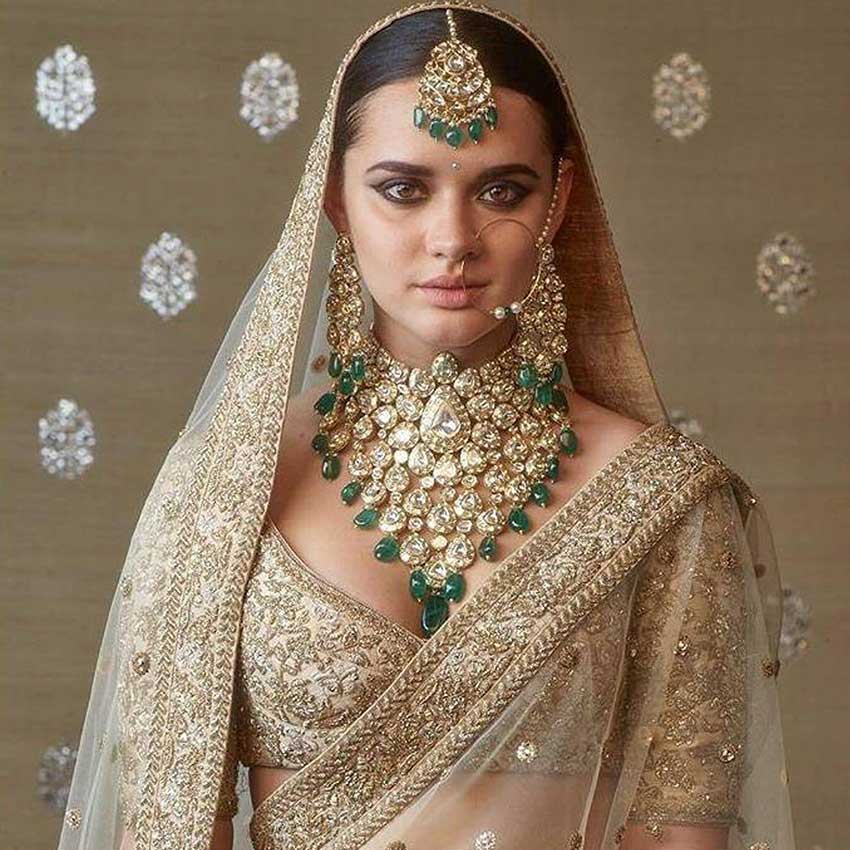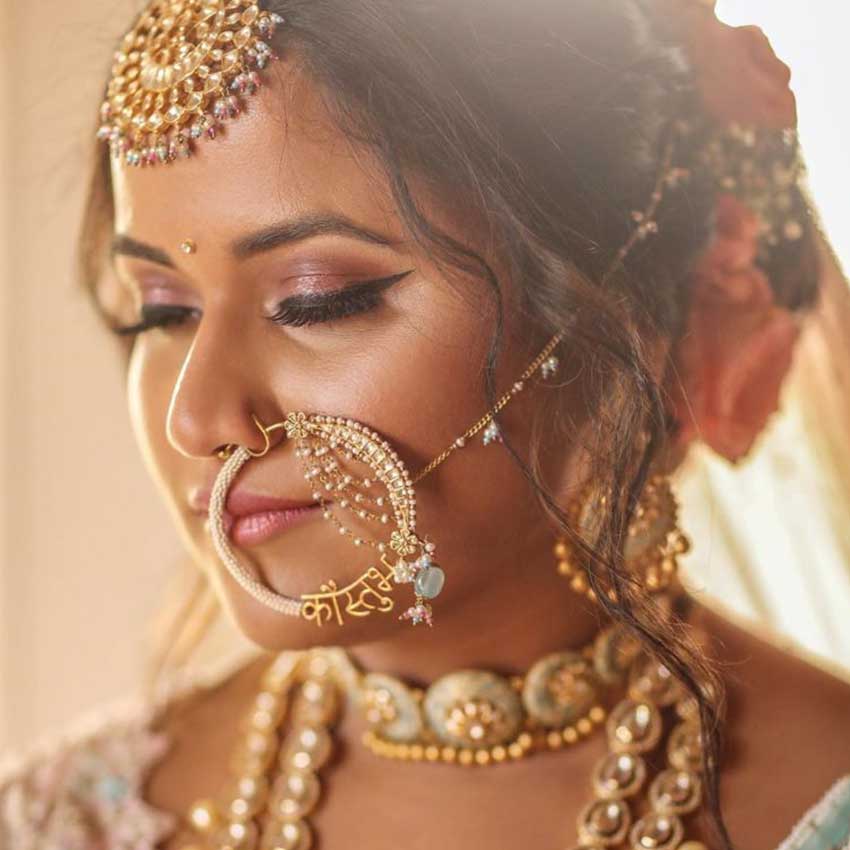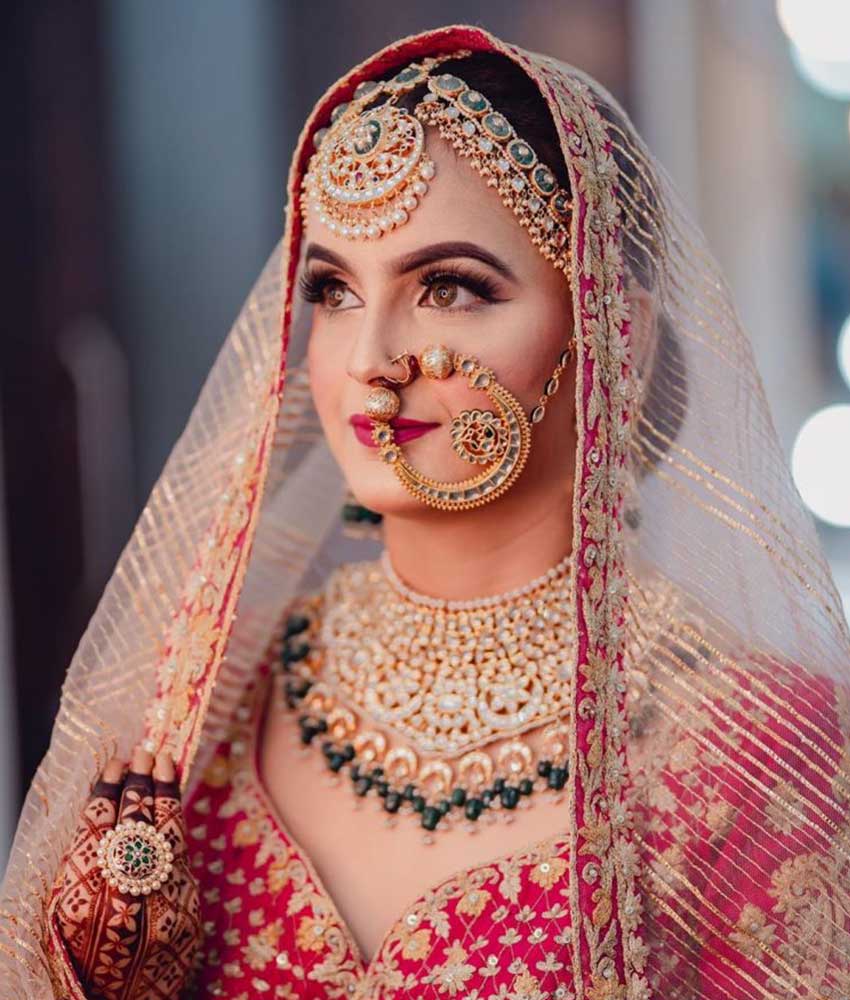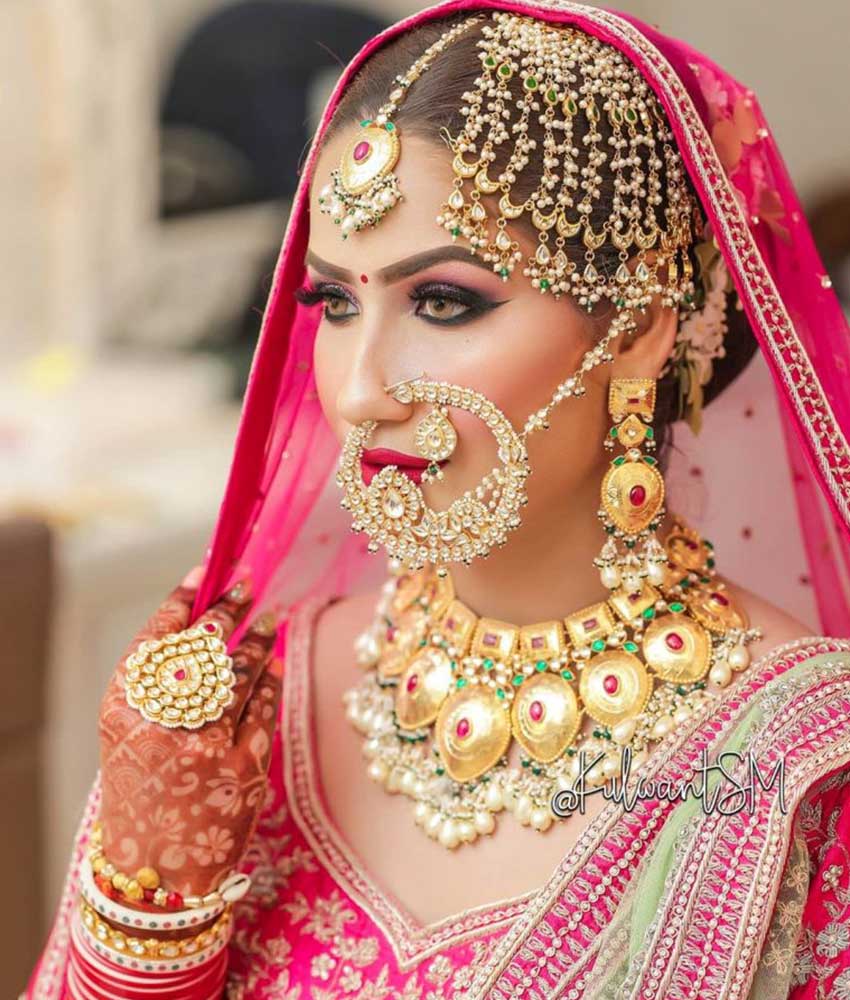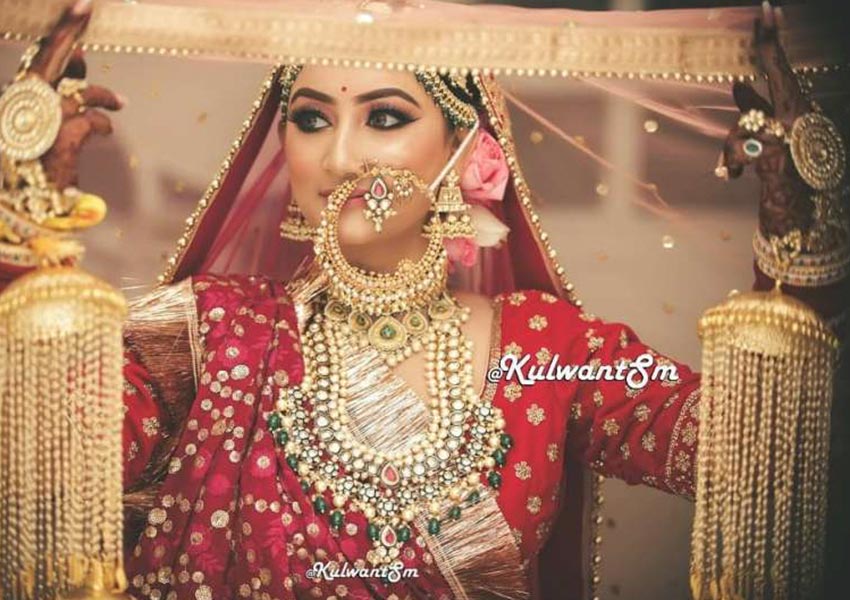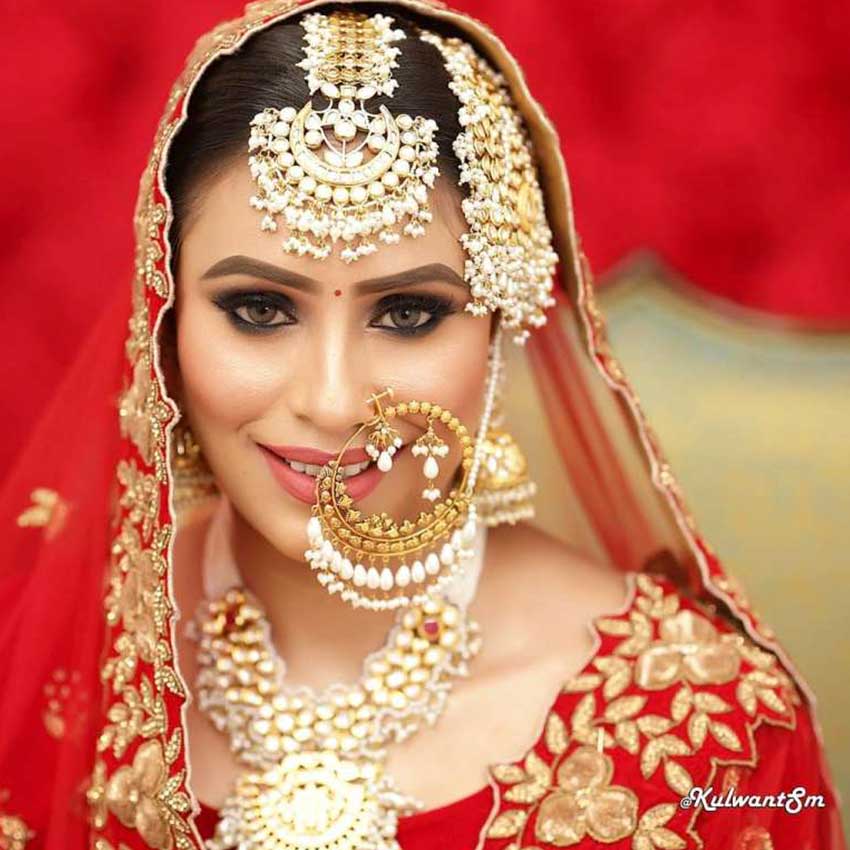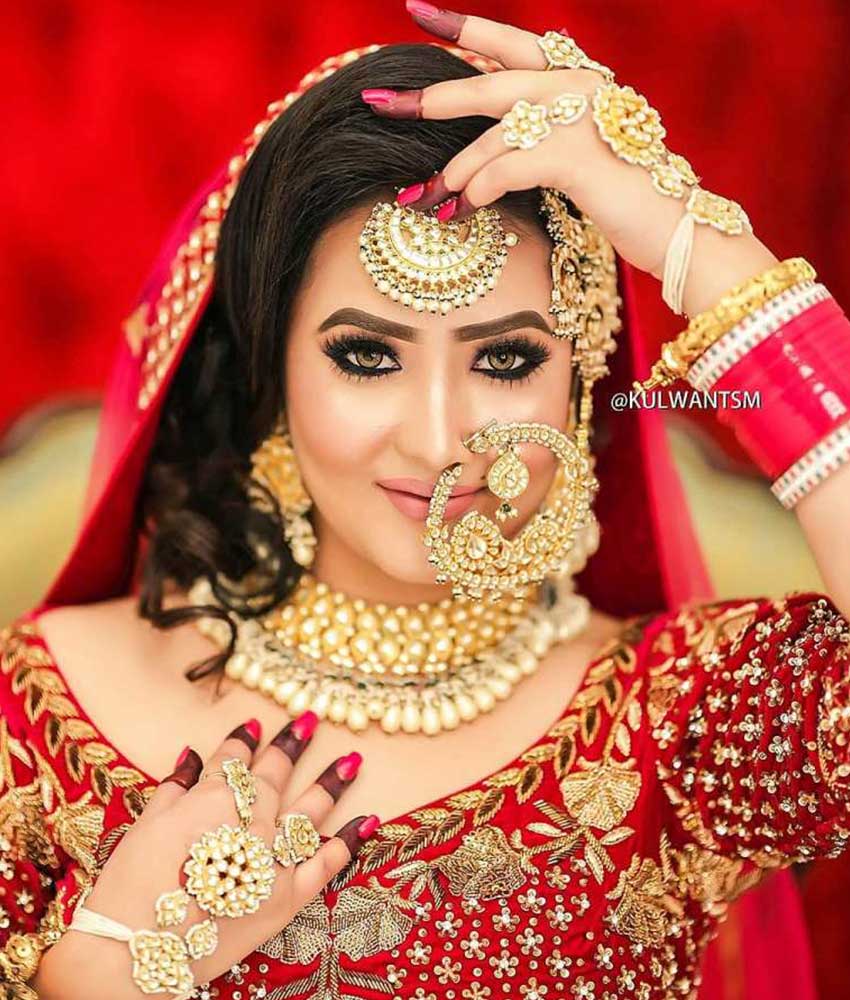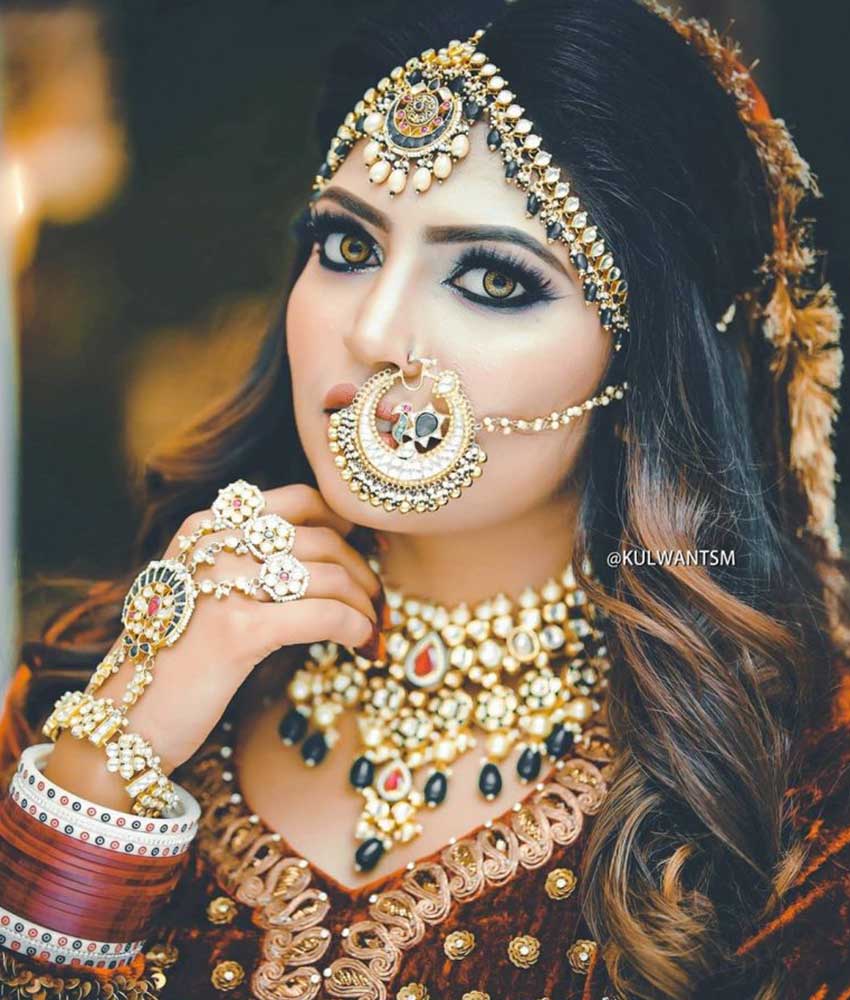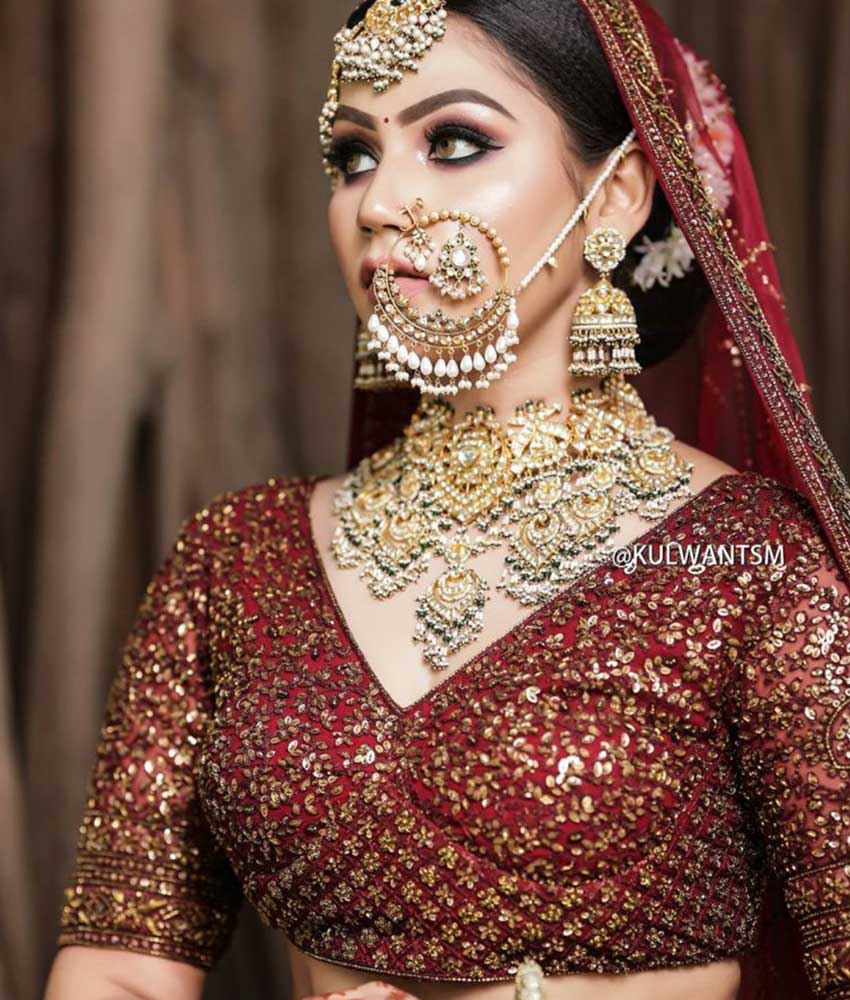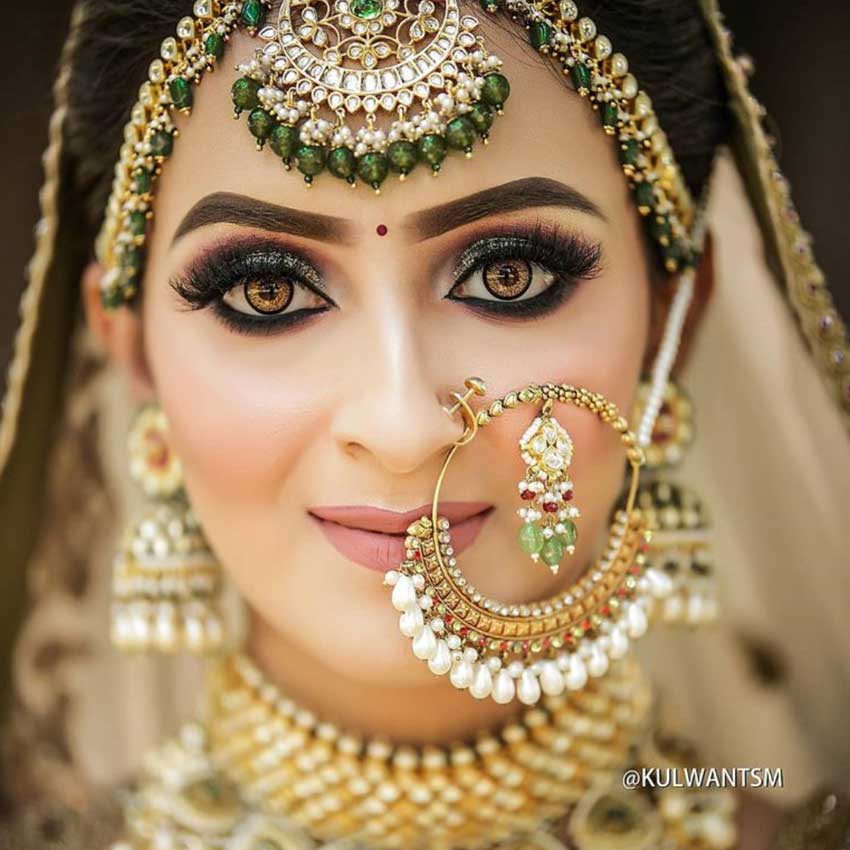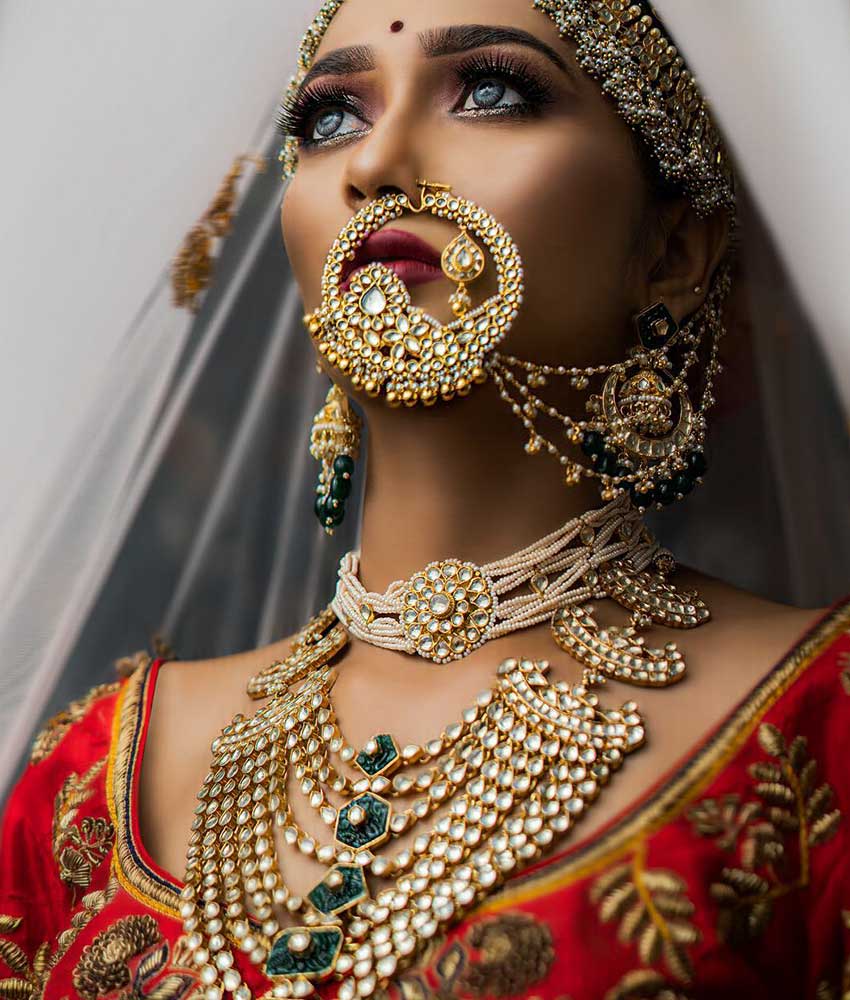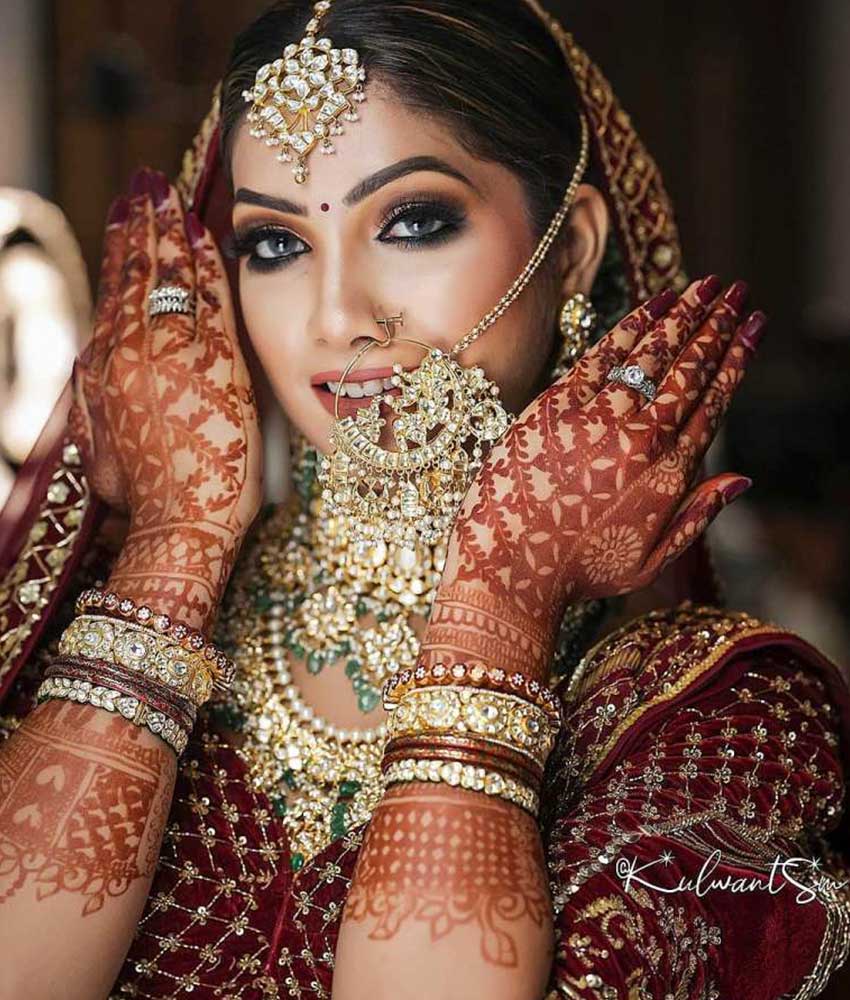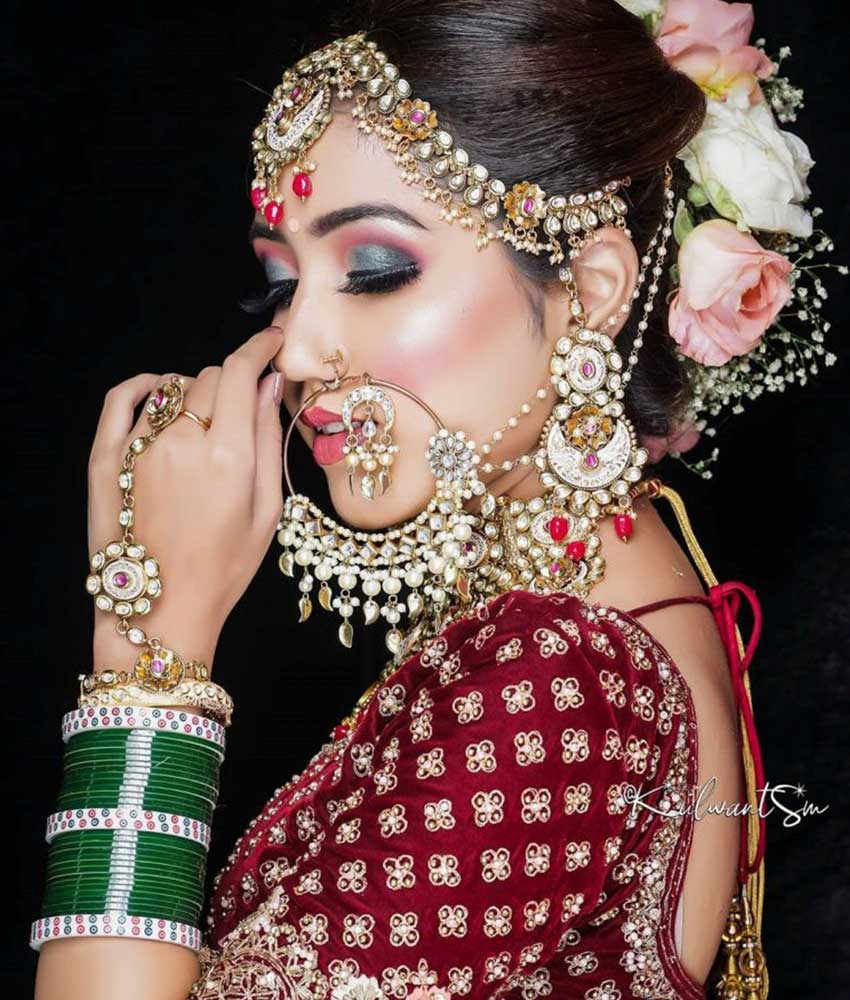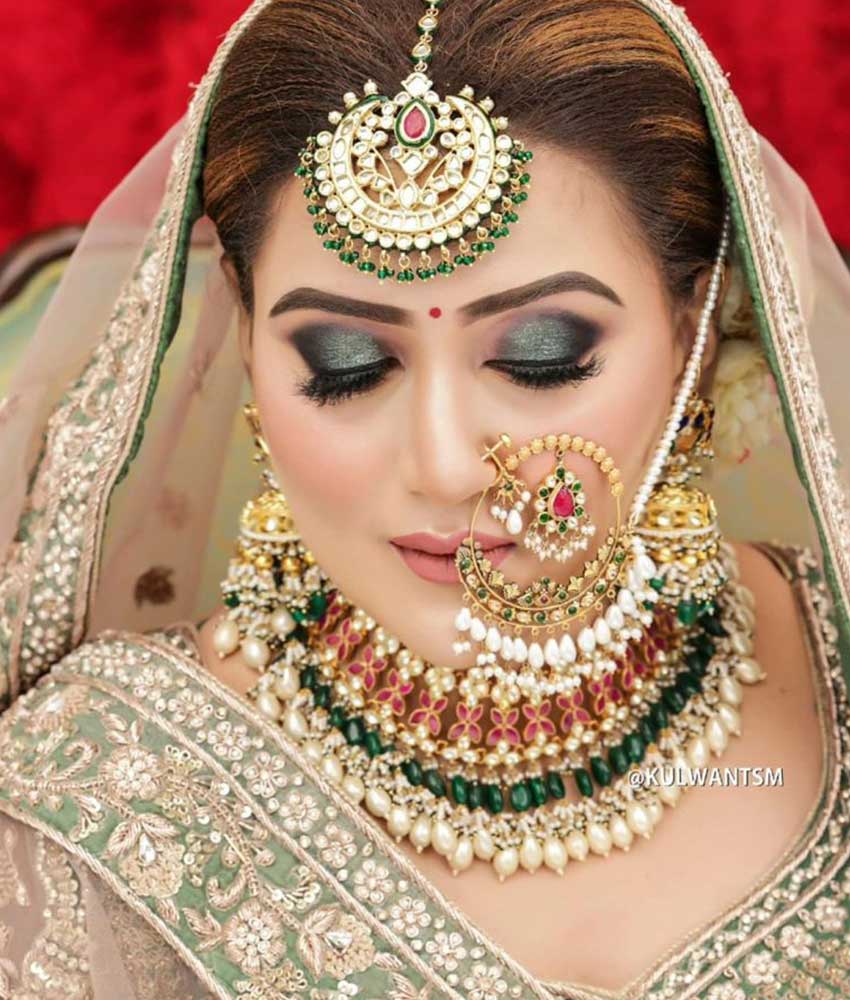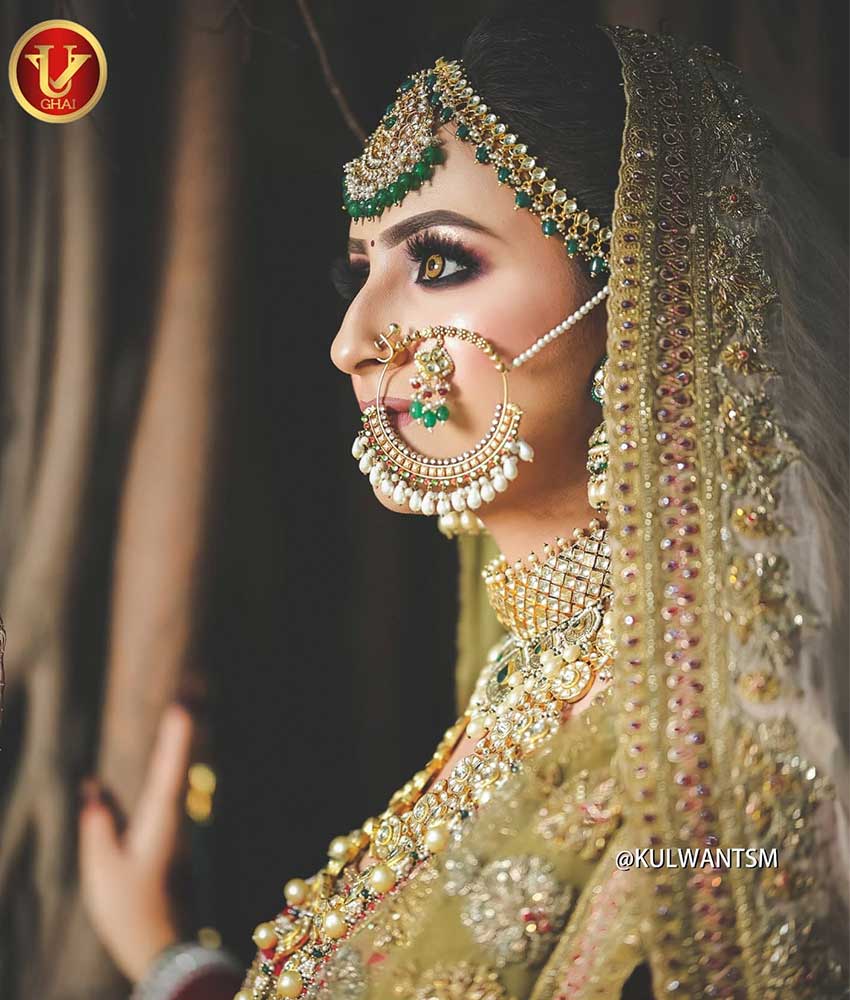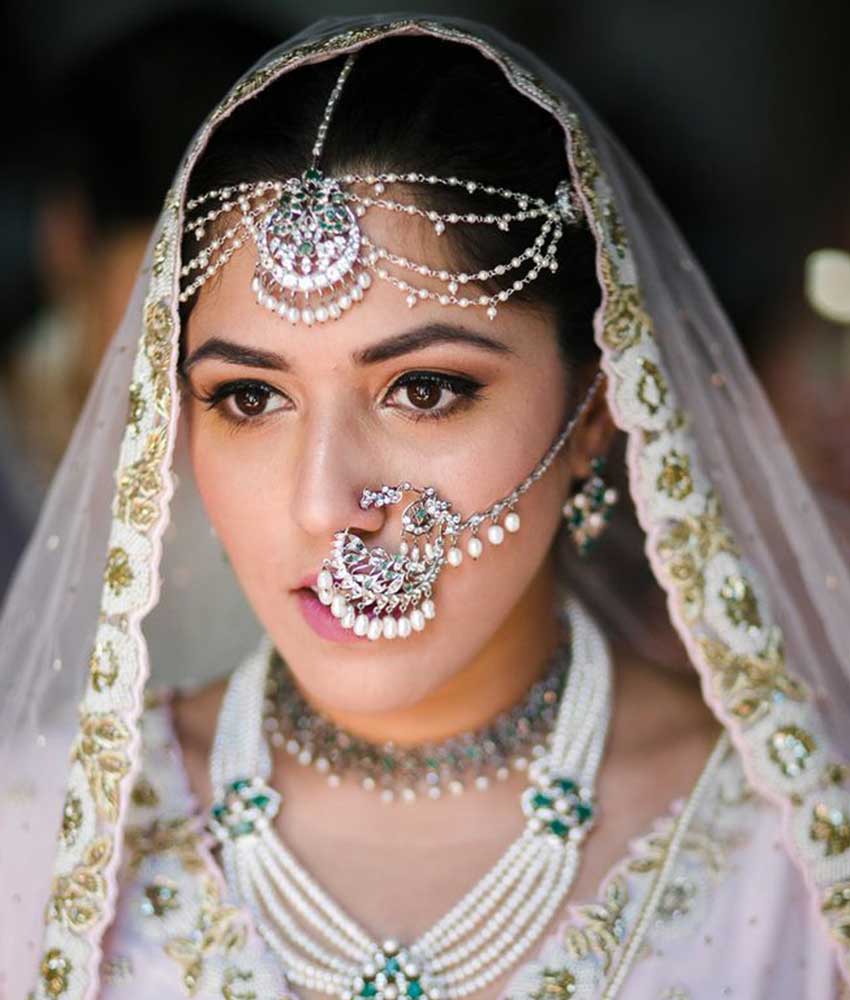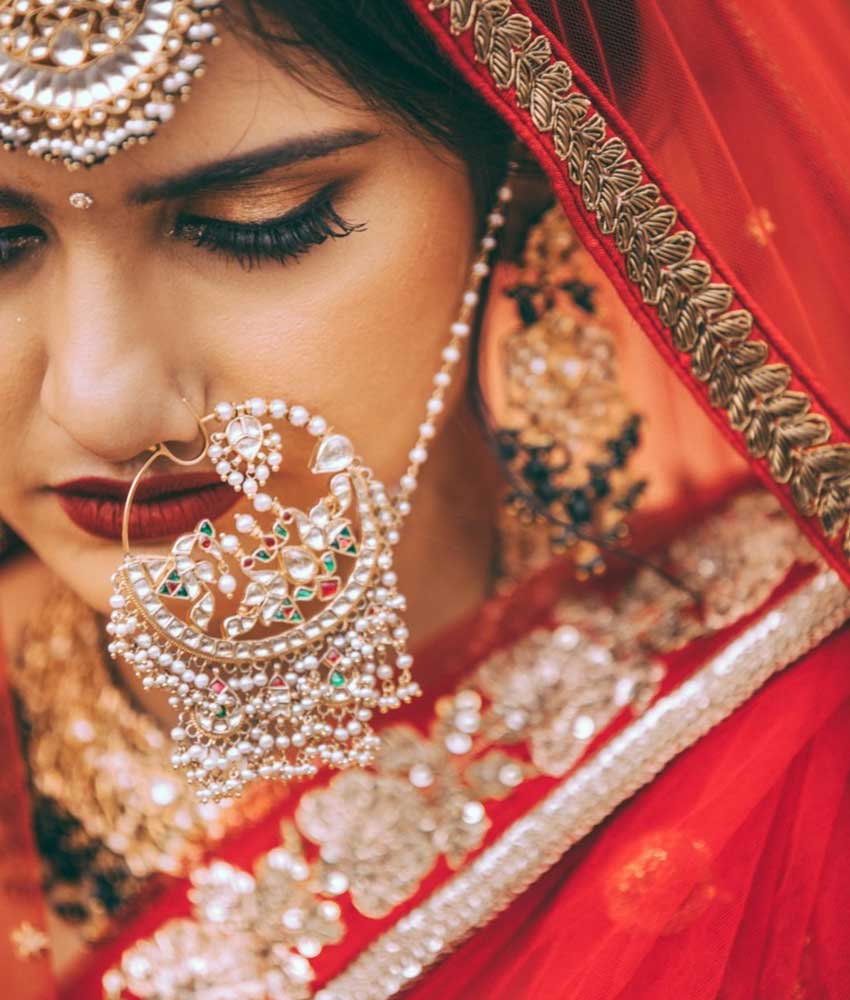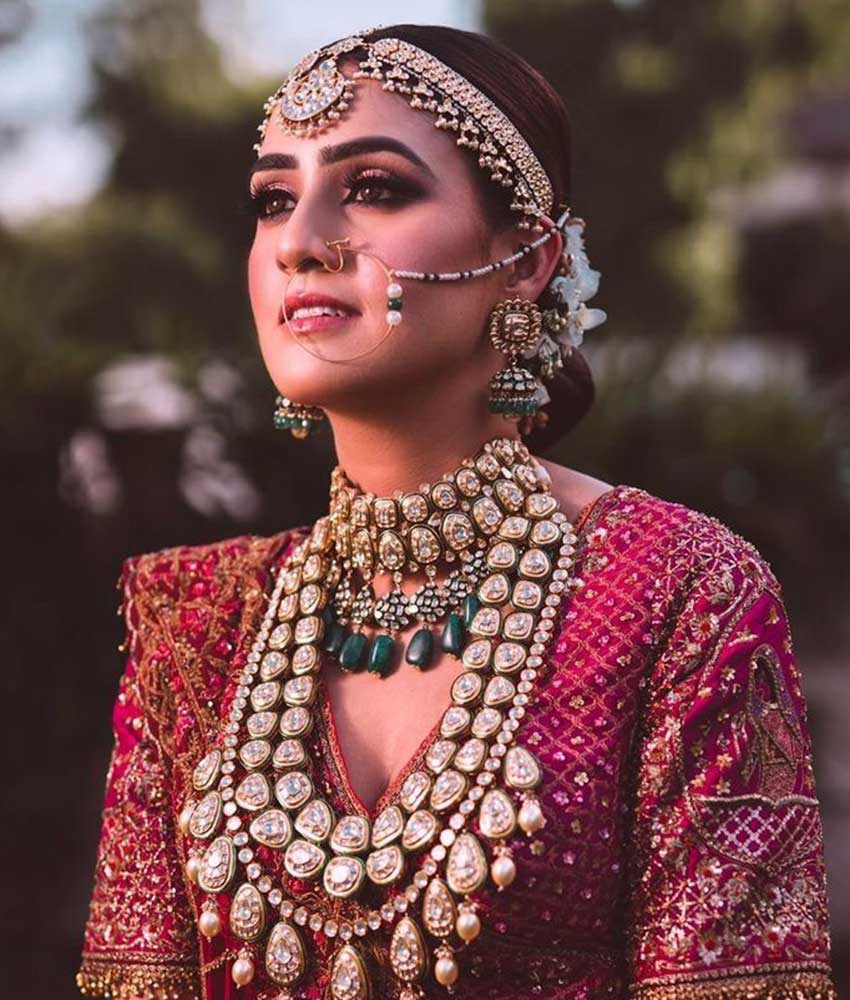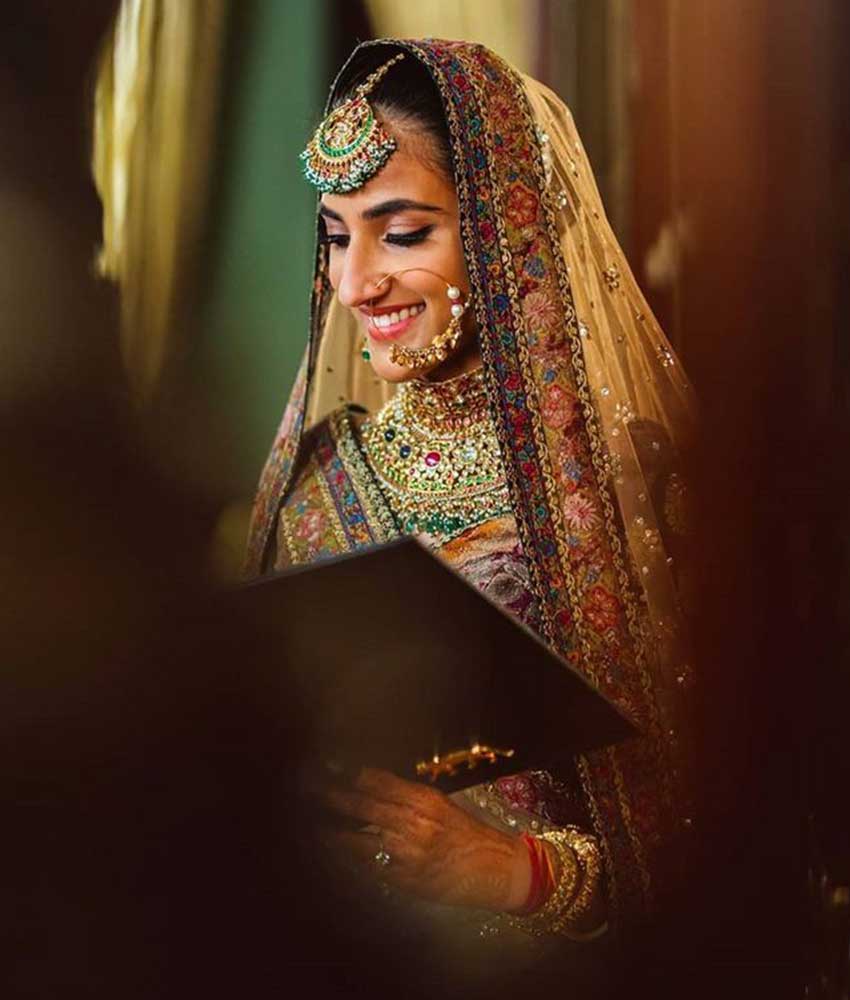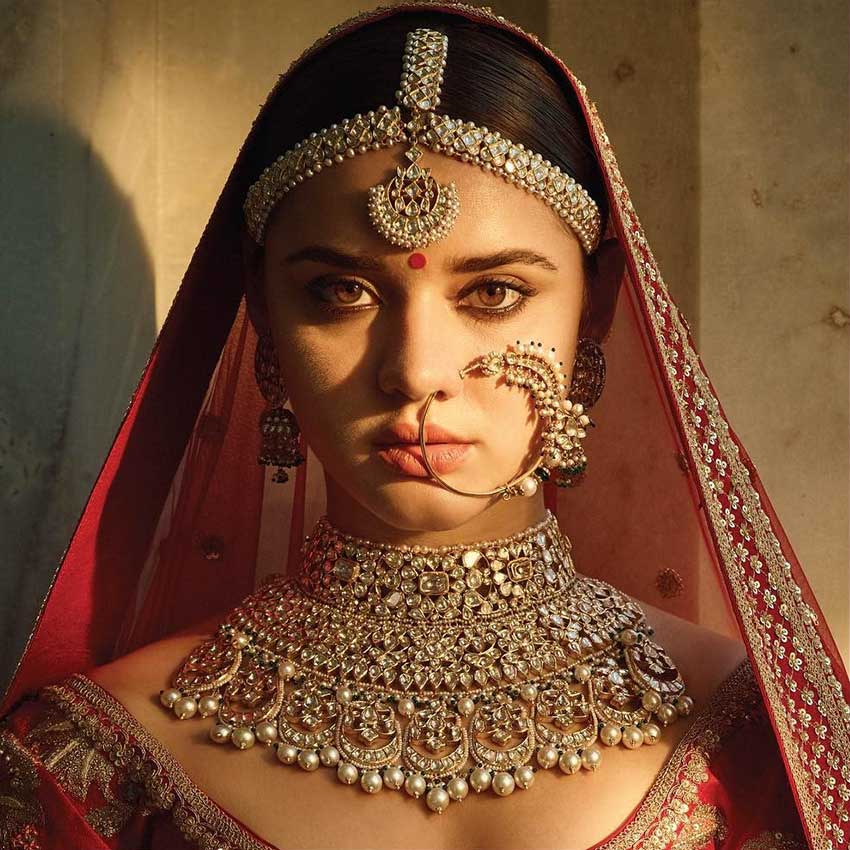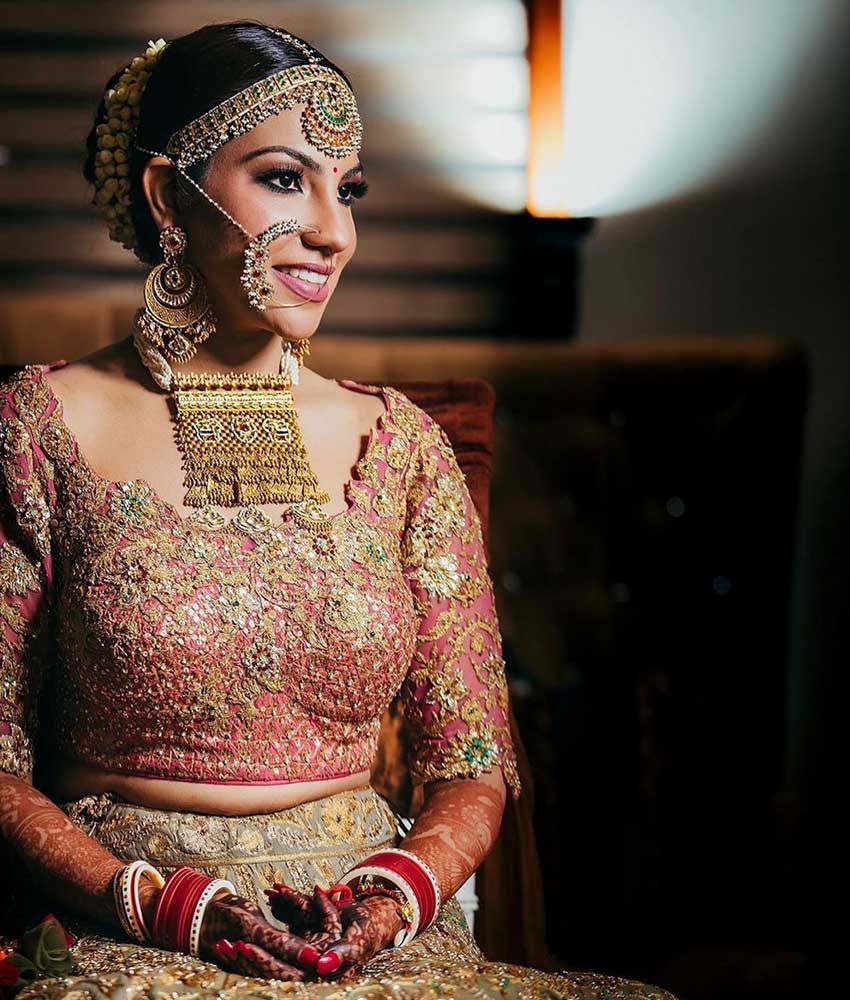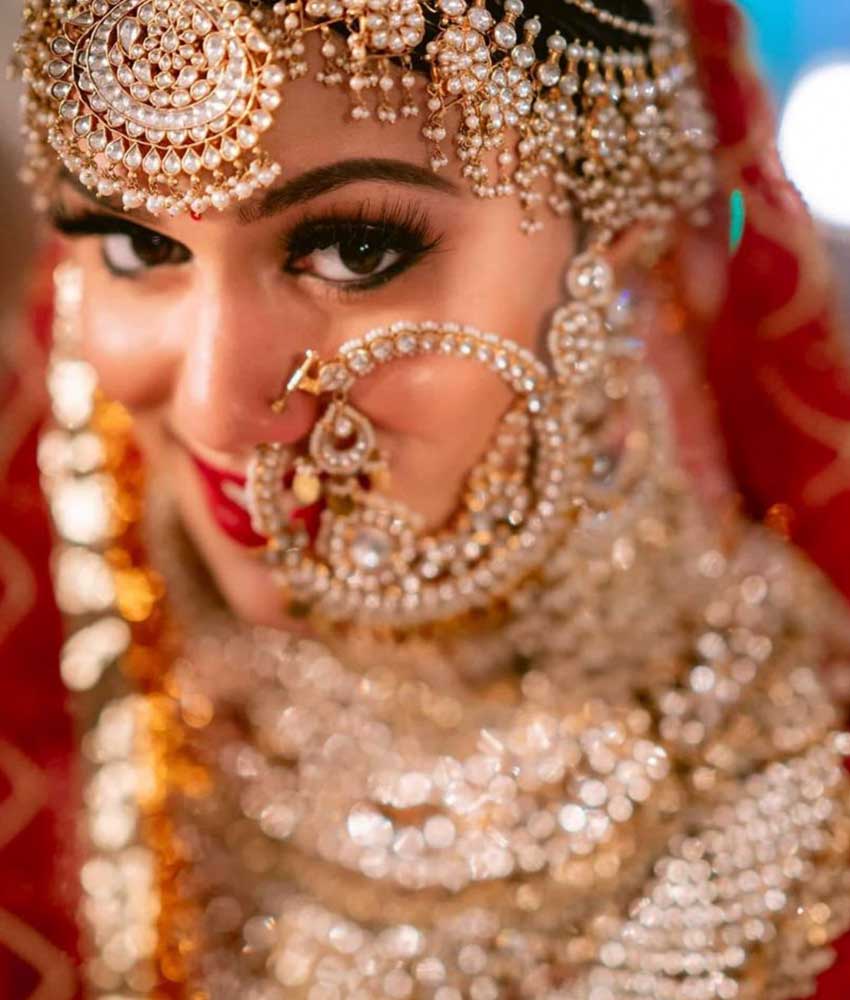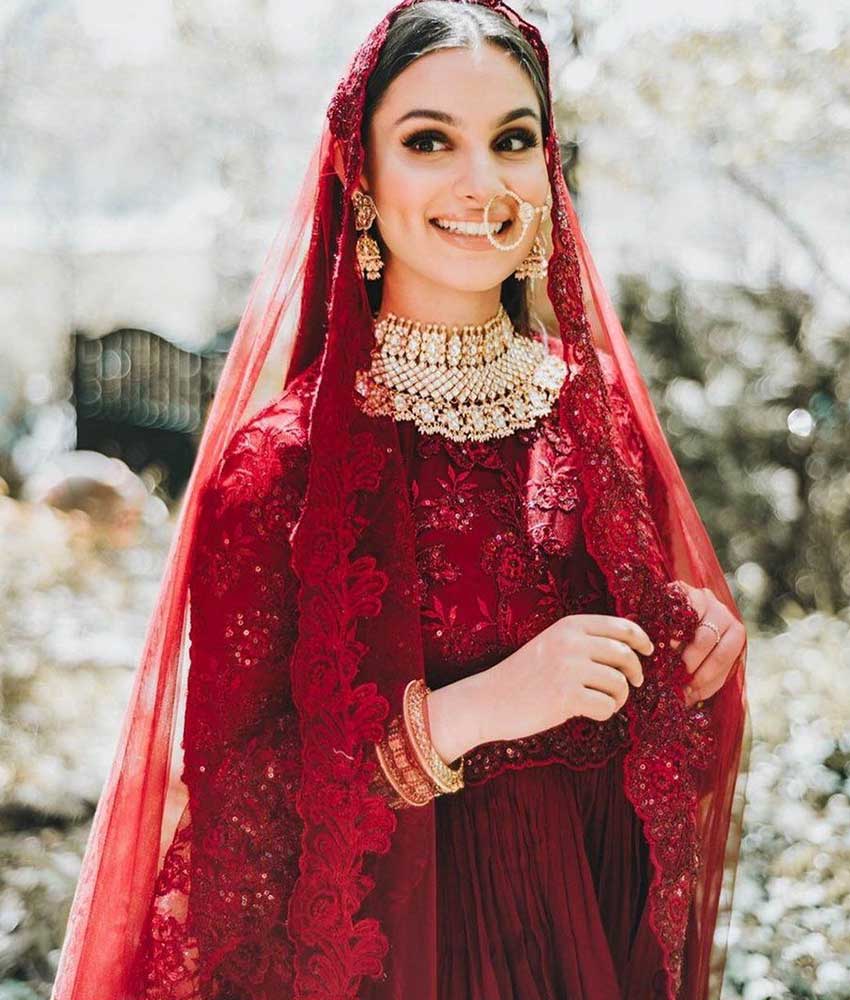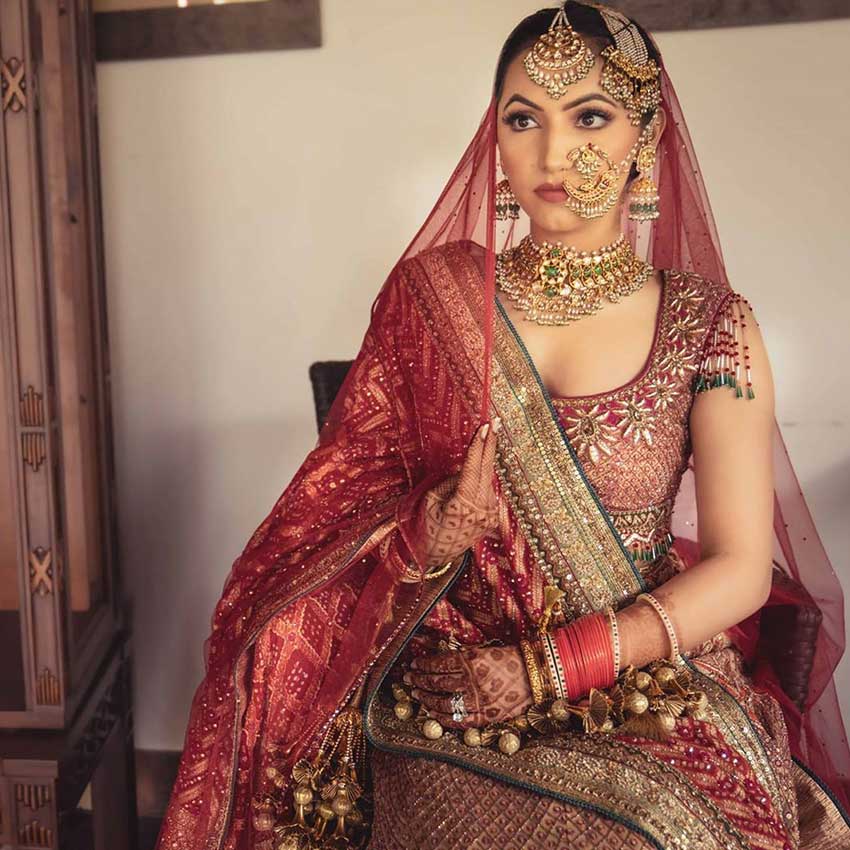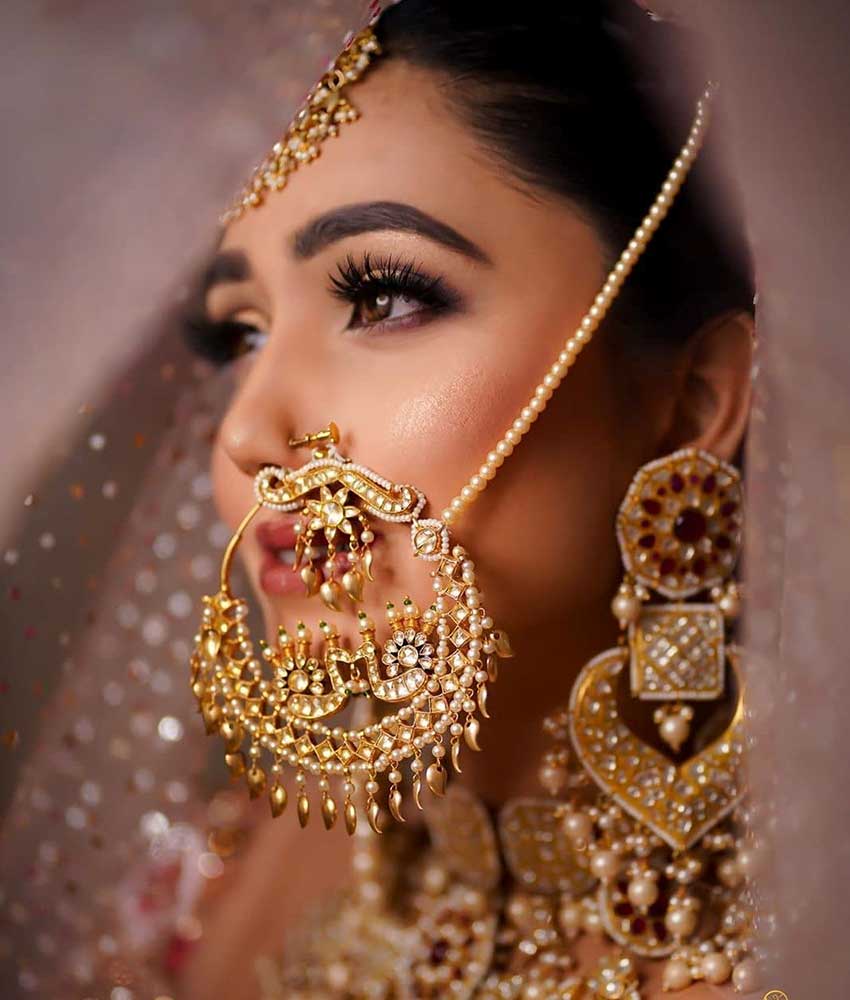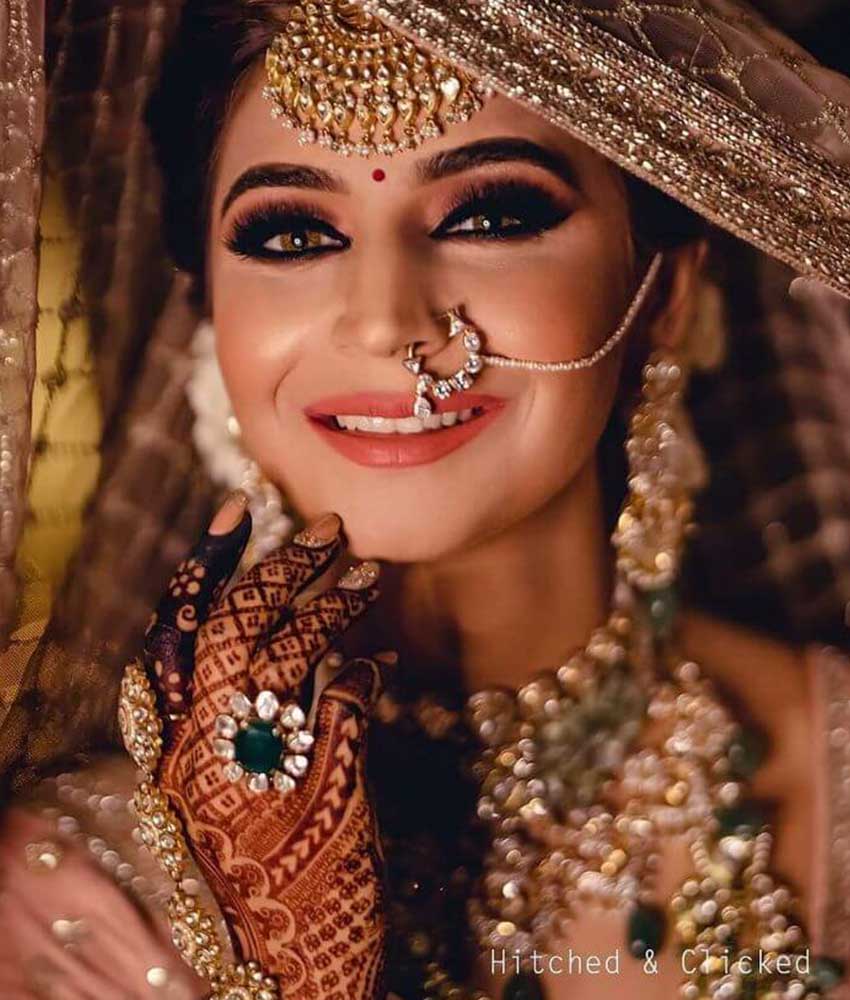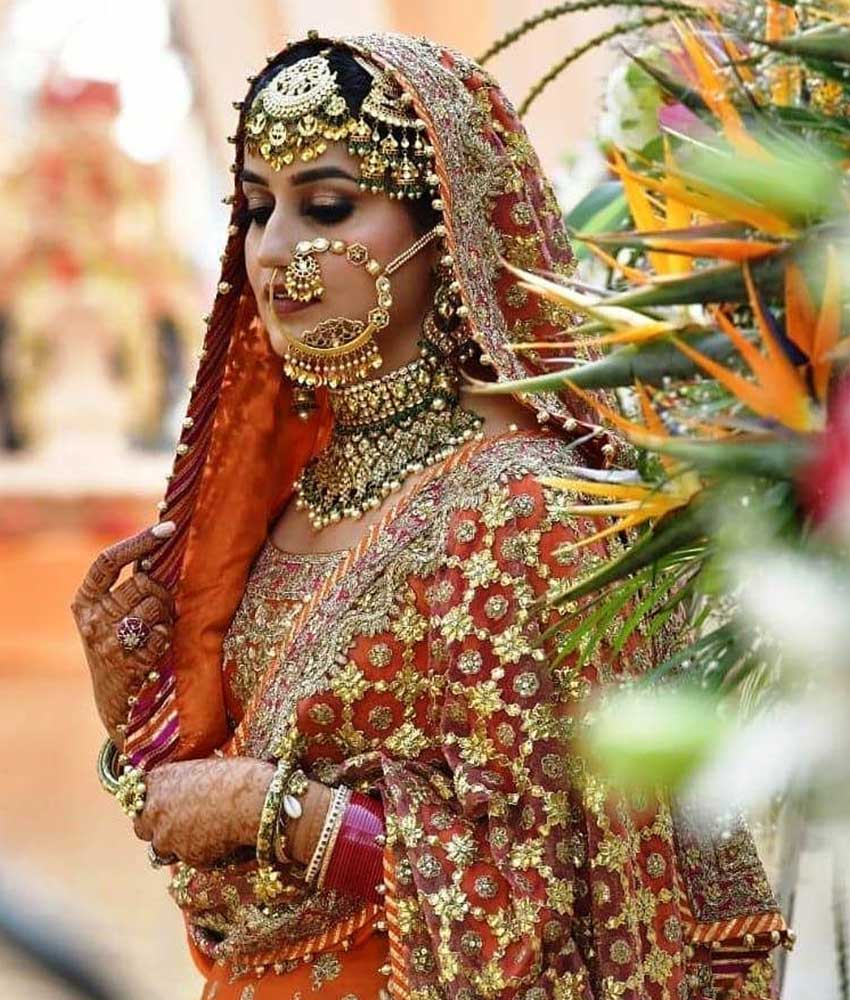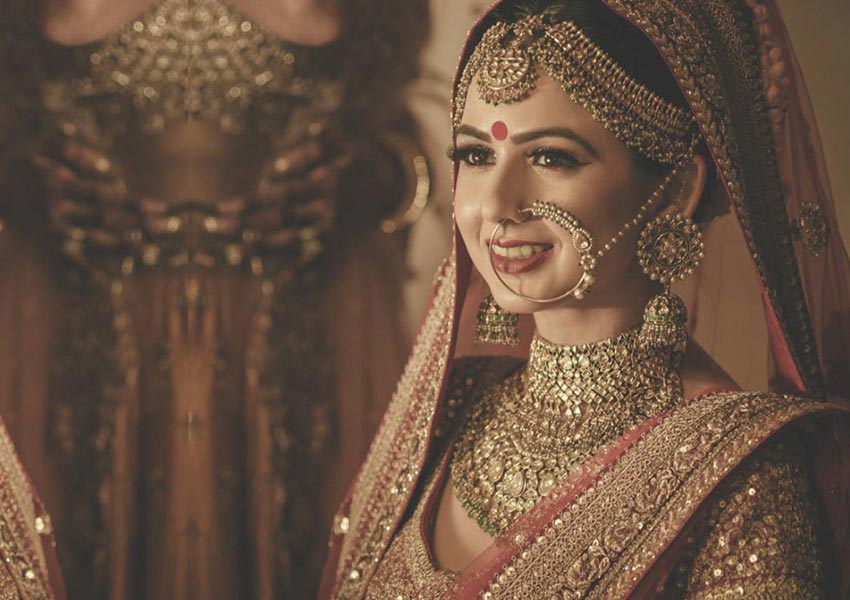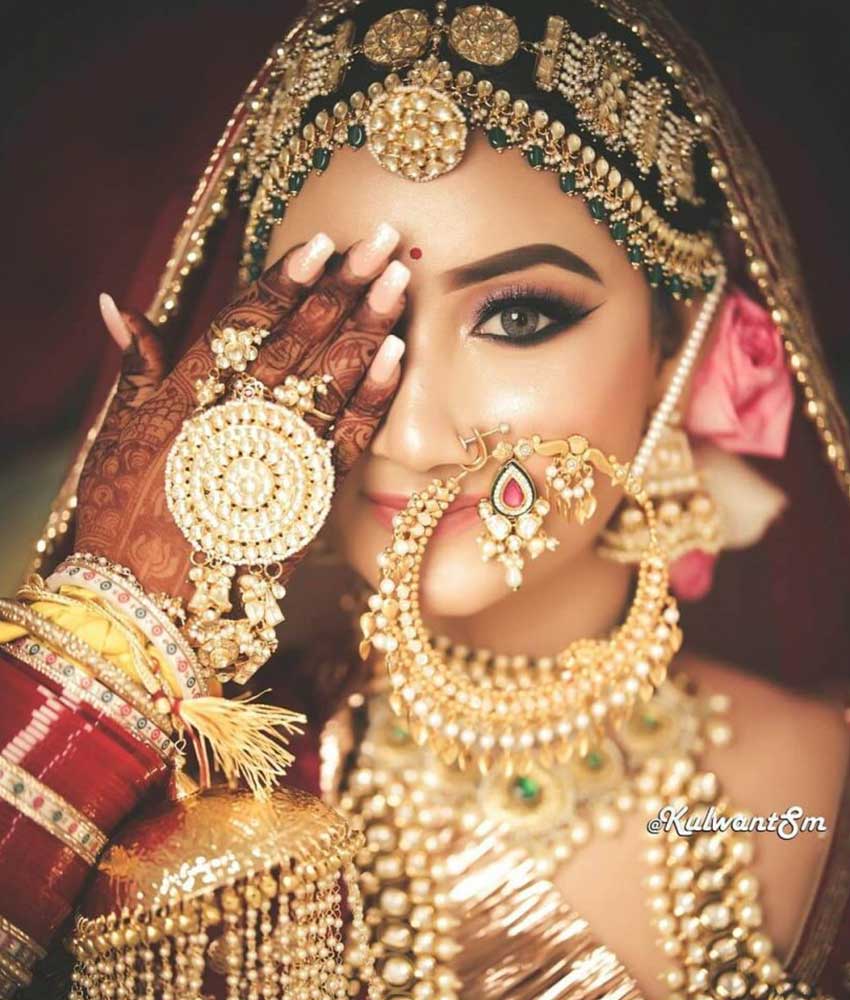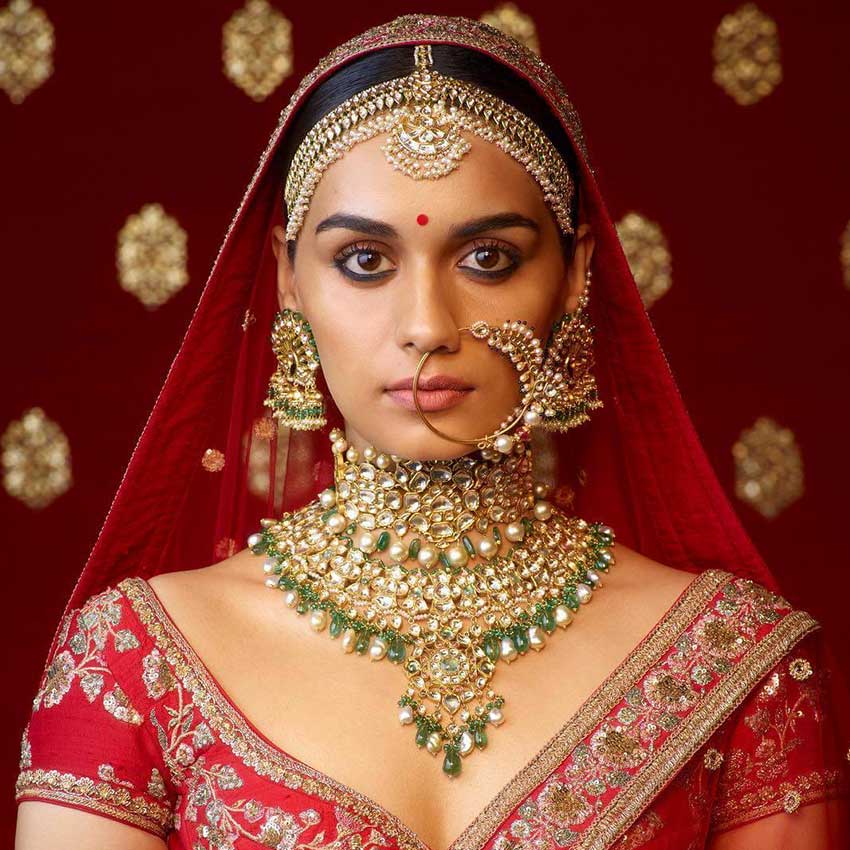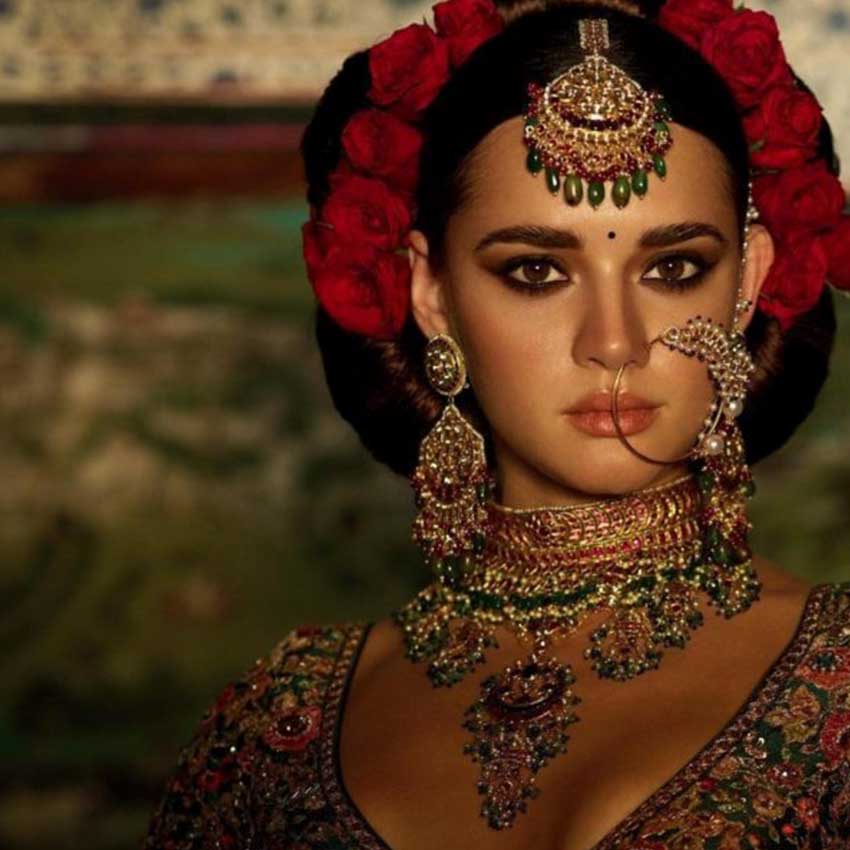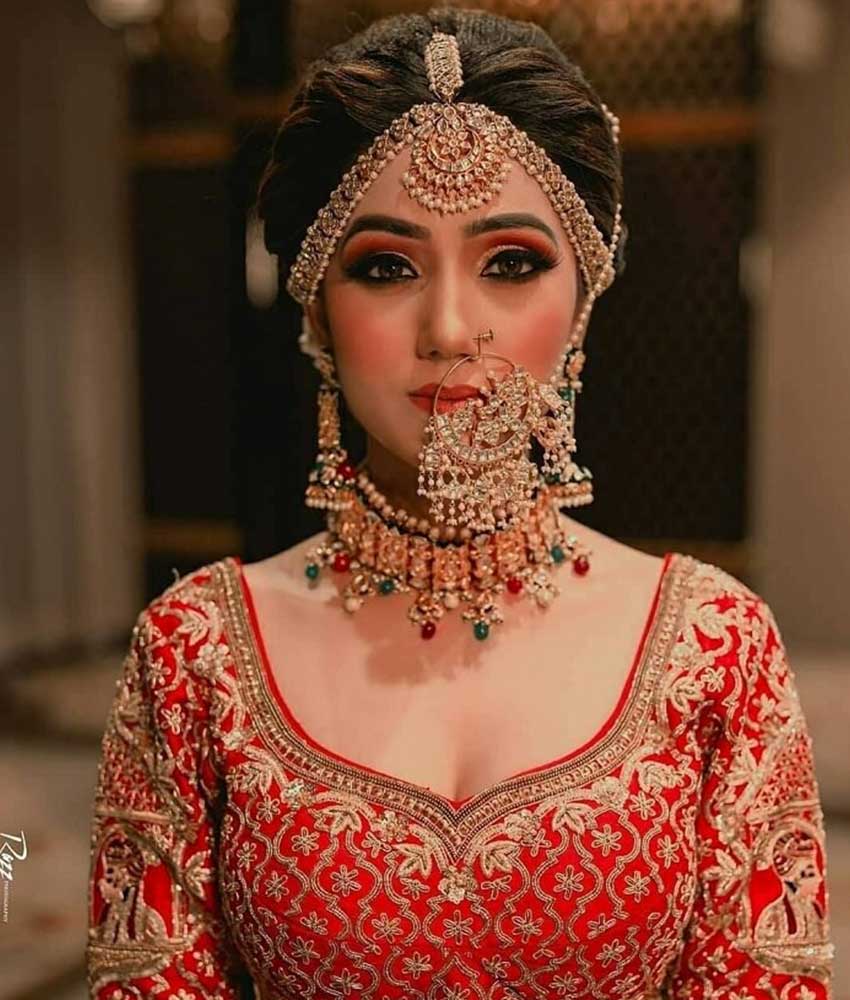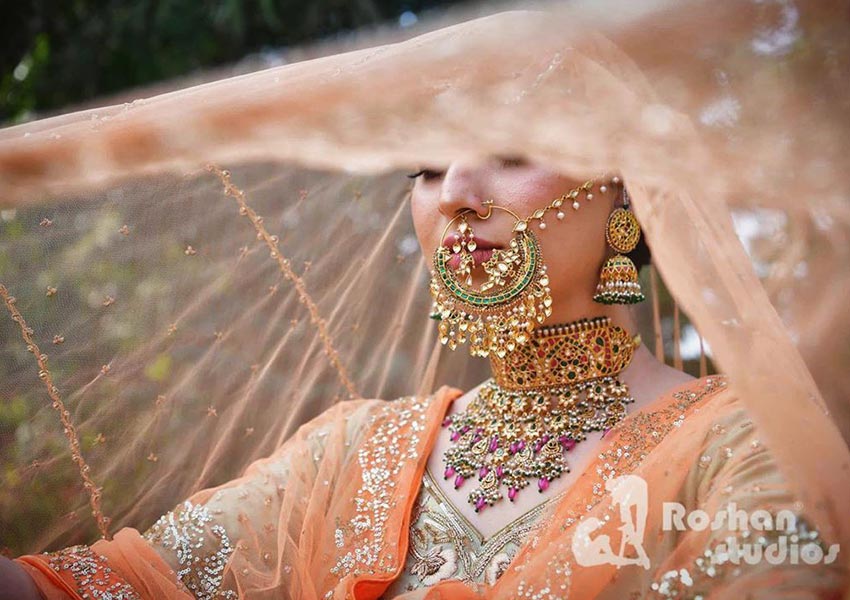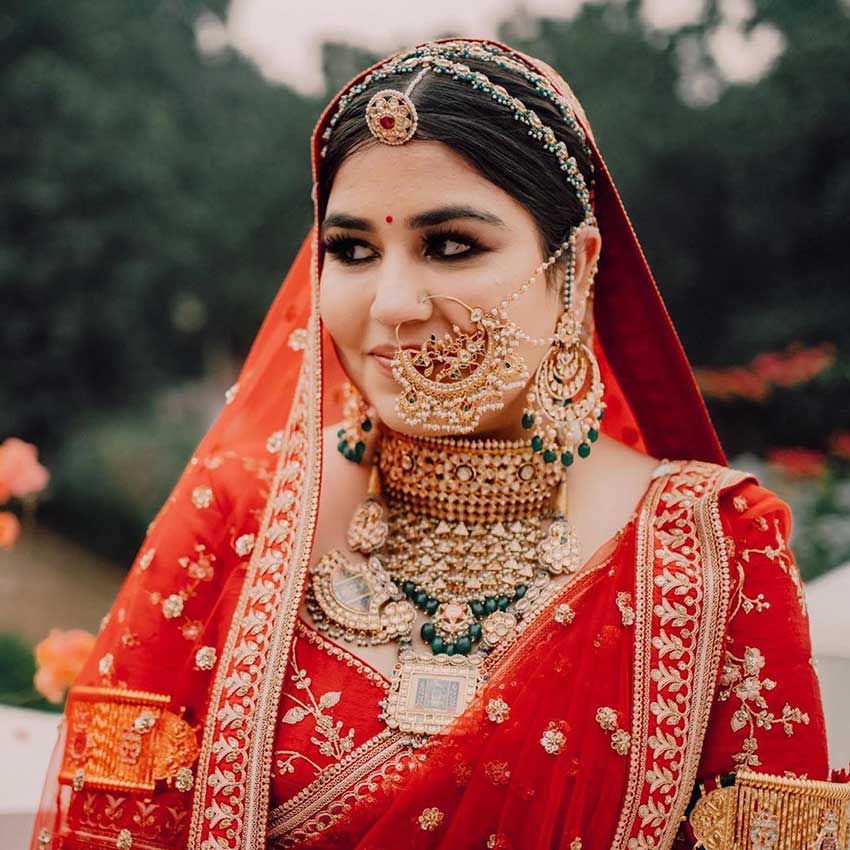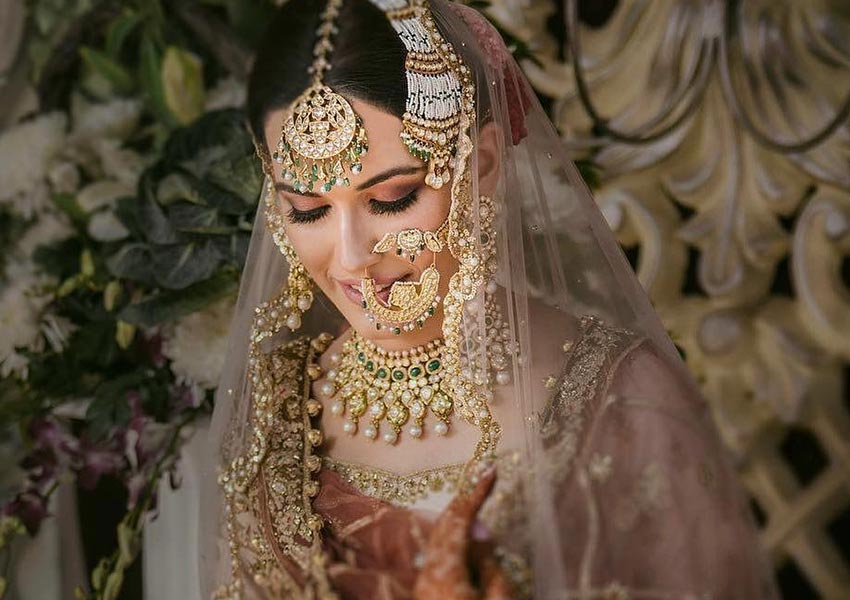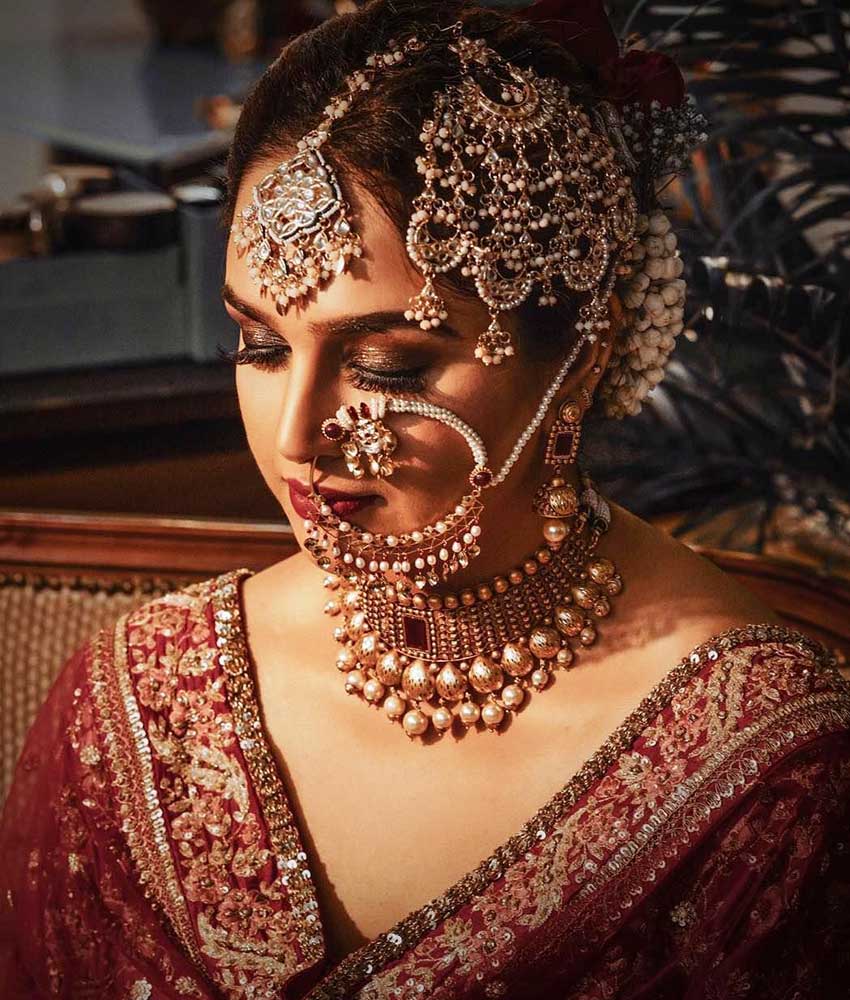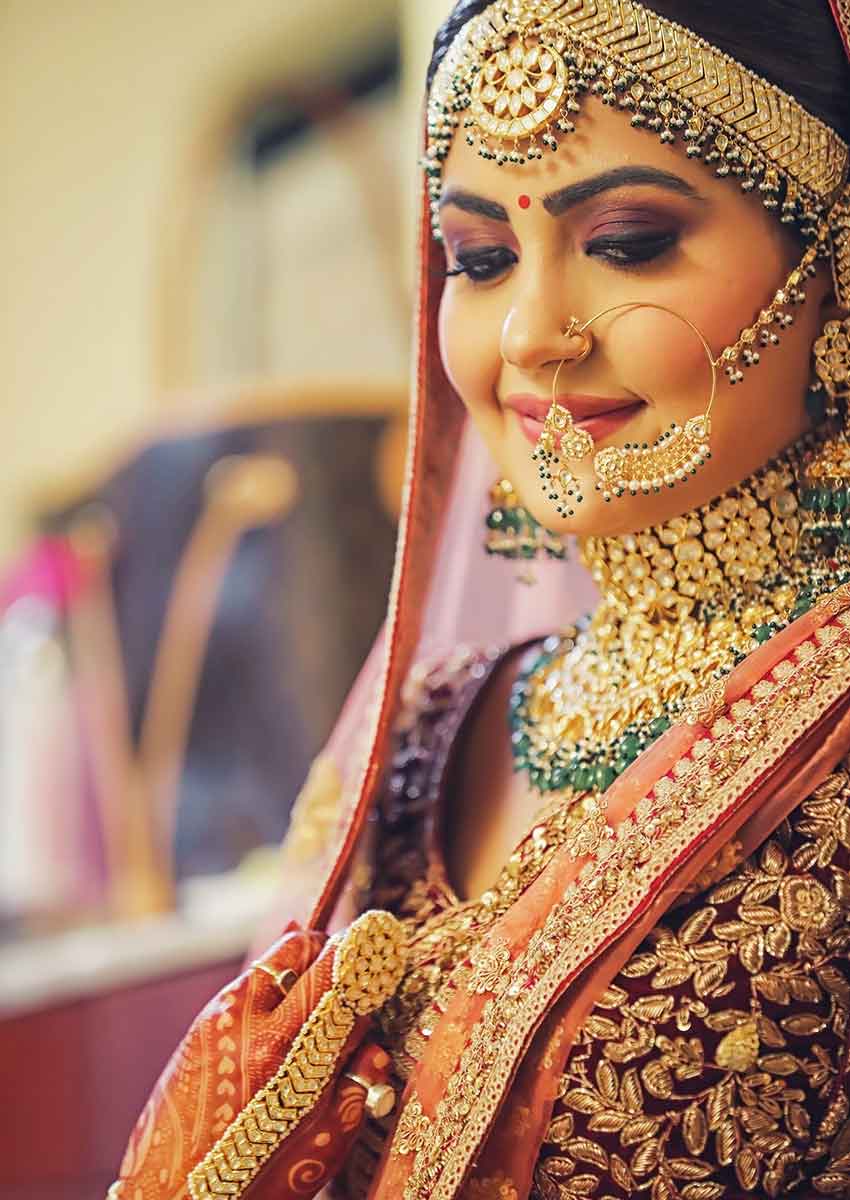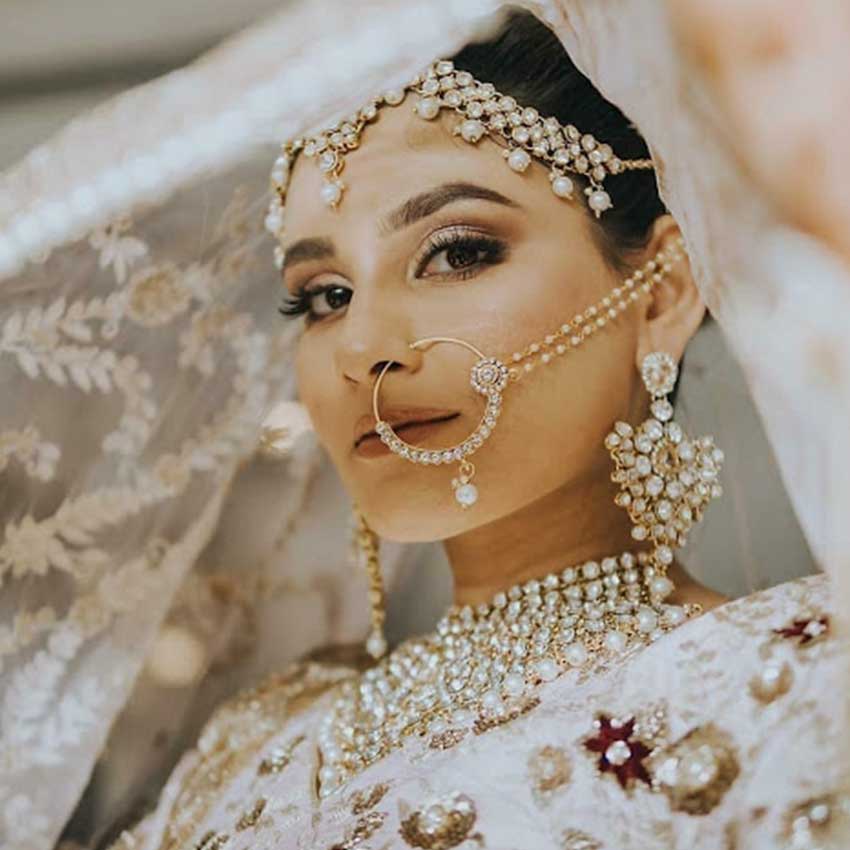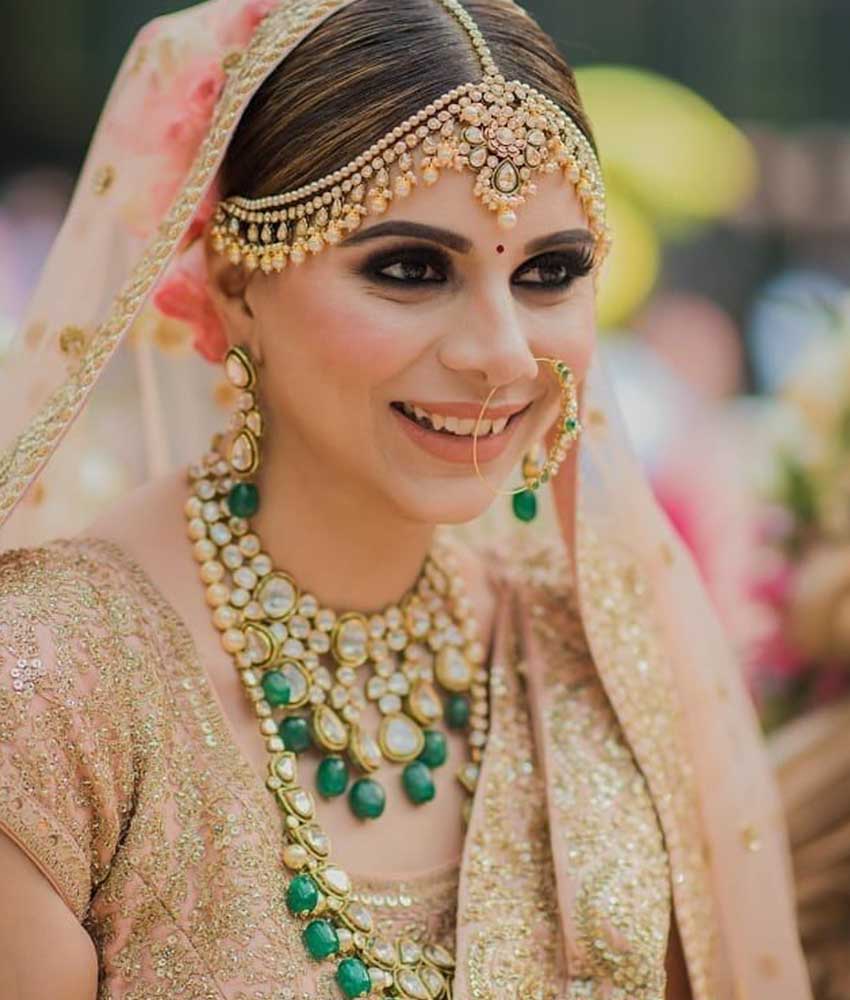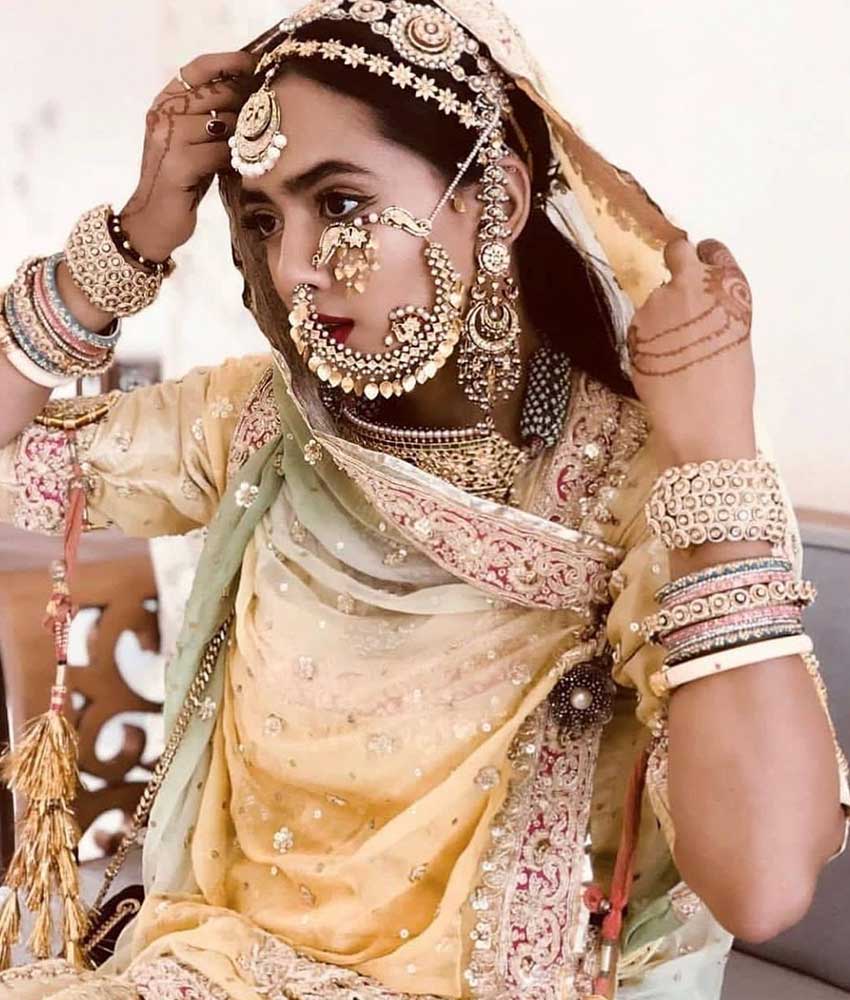 Choosing your bridal nath may seem very easy but trust us with so many options available today, it can get a little confusing. Hope we could help you sort out this confusion with our latest designs and variety of options to choose from. Many people who are still confused on what type of bridal nath would suit them, can bring your own design and get it customized as per your own choice.
This small element of jewellery has ruled 2020 and we could see so many new variations to it. Whatever your style may be, there's something for everyone in this story! So, what's your pick? Let us know in the comments below!