Why are 5Star Banquets preferred for Wedding Celebrations?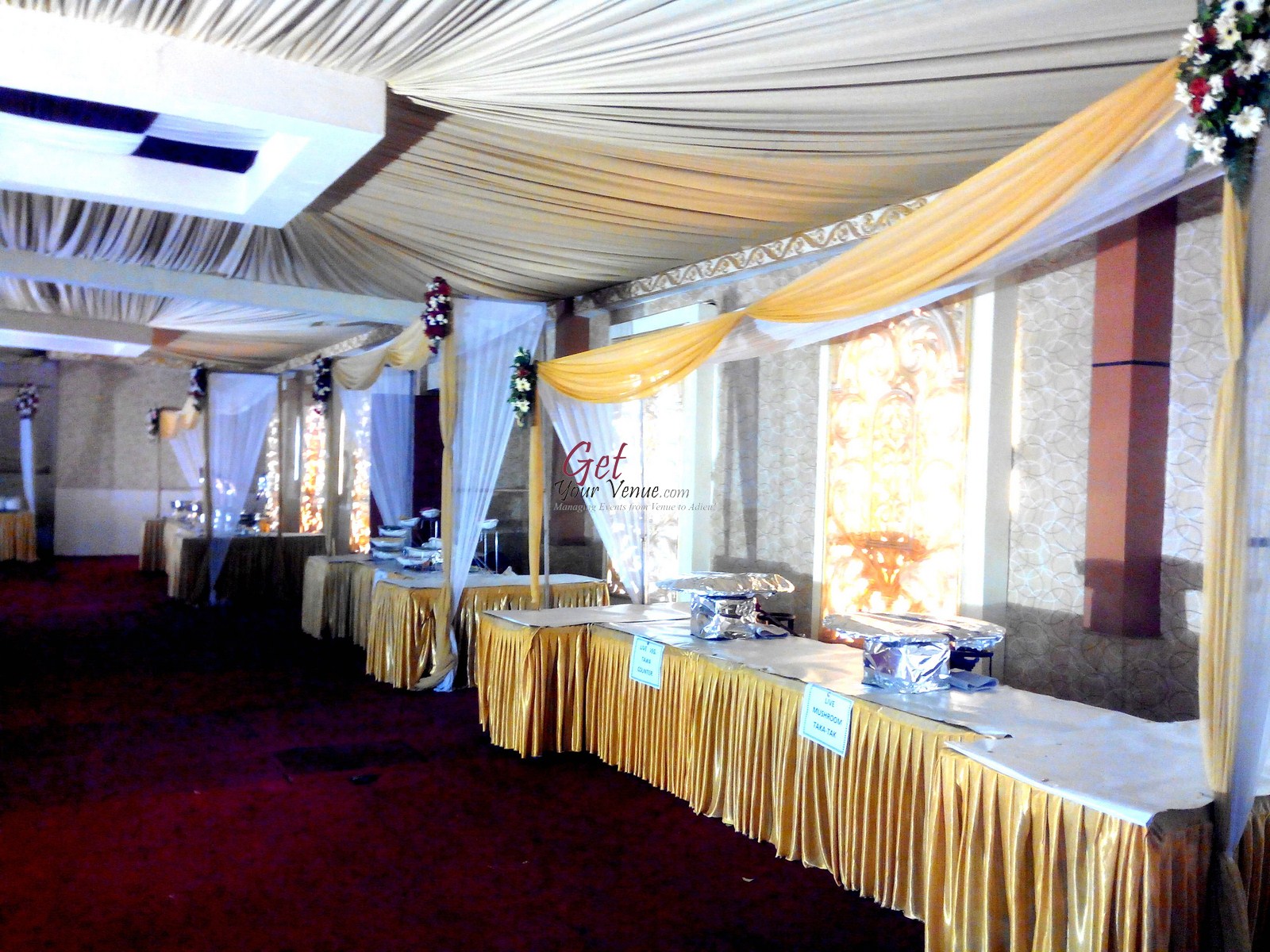 Weddings in India require elaborate preparations. Often times, the planning could go on for weeks or even months on end. And arranging for the celebrations occupies centre stage. Families need to decide on  a wedding venue, make catering and decoration arrangements and prepare the guest list. Plus, loads and loads of shopping lie in store! Thankfully, there are wedding planners today who share their expertise for a price. Most of them are resourceful, boasting of workable contacts. Share your Preferences with your Wedding Planner Your wedding planner understands celebrations like no other. After all, he is a professional. So, make sure you discuss every bit of your requirement and concerns with him. And, if you are looking for an elegant celebration that does not require much of running around, a 5 Star banquet is what your planner would suggest. We look at some advantages of 5 star weddings here. Why should you plan a 5 Star Banquet? 5 star banquets in Delhi are extremely popular because:
Most of these distinguished properties are located in busy city centers that boast of enhanced connectivity. Therefore when you organize your wedding here, your guests will have no problem traveling down and locating the place.
When you book a 5 star hotel premise, they provide you with complete infrastructural support. Not only can you enjoy the banquet hall, your guests will also have access to the other facilities and amenities extended by the property including parking facilities, spa and massage centers and so on.
If you have guests traveling in from elsewhere, you might consider providing accommodation to them within the hotel premises. This way, attending the celebrations would be extremely convenient for them.
When you choose to organize your wedding celebration in a 5star hotel, you have the option of choosing an open air or a closed door event. You will have party lawns for outdoor celebrations and the comfortable ambience of a banquet hall if you wish to host your party indoors.
The catering part will be taken care of by the hotel authorities themselves. And, the food is bound to be good. You will not need to worry about quality, taste or hygiene factors. These institutions will have a reputation to fall back on and they would do every bit possible to live up to it.
Know for a fact that 5star wedding banquets would be expensive. Therefore, you will need to book early and allow your planner time to negotiate for the best deals on your
5 star banquets in Delhi
.