9 Tips to Keep Your Dream Wedding Expenses in Your Control
By Get Your Venue | 03 Mar, 2021
The extravaganza of Indian weddings is world-famous. Elegant dresses, jewellery, a long guest list, a rich food menu, and beautiful locations are prerequisites for every Indian's dream wedding. But these wedding expenses are also the ingredients to burn a hole in your pocket.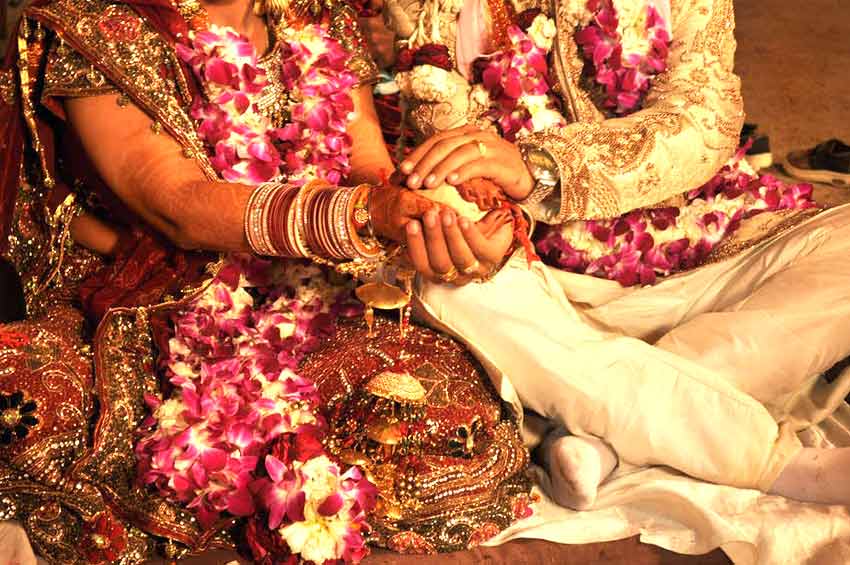 Image Source: Yogita/Wikipedia

Following are 9 easy tips to keep your Indian wedding cost within your budget:
Plan in Advance
Any
budget wedding guide
will include planning and prioritising as the first step of your wedding preparation. It is crucial to plan each aspect in detail with the budget allocated. For example, you need to pre-plan the budget of caterers, venue, photographers, and decorators. Your guest list also needs to be pre-decided.
Invite Limited People
The key to a budget wedding is inviting limited guests. Your wedding day is most special to you. Thus people who are close to you should attend it. But there is no need to invite people who are remotely related. The money can be lavishly spent on your closed ones if your guest list is limited.
Finalise an Off-season Date
All the vendors get so many projects during the wedding season. But most of them are out of work in the offseason. That's the best time to negotiate a deal on your terms. They can throw in many freebies as well.
Send Digital Invitations
Printing an expensive invitation card burden both your wedding expenses and the environment. You can invite everyone through email or what's app. Your welcoming gesture matters more than any designer invitation card.
Keep a Simple Menu
When it comes to deciding the menu of an Indian wedding, people go overboard with the number of food items. There is no point in exaggerating the menu and wasting the food at the end of the day. Keep the menu exciting, but limited.
Select Unconventional Wedding Venue
Think out of the box! You don't need a wedding hall or 5-star hotel only as a venue. A lawn, resort, or museum can be exciting
wedding venues
. And these will be less expensive than the conventional ones. Perform all the pre-wedding rituals at your home only. Don't spend on the venue rent for smaller functions.
Decorate With Cheaper Items
The decoration is an aspect that can eat up a considerable portion of an Indian wedding cost. Thus it is crucial to put a leash on it. Décor doesn't need to be with exotic flowers and costly artefacts to look beautiful. You can put on a stunning show with stuff like paper art, seasonal flowers, and lantern.
Ditch the Designer & go Local
Designer bridal wear and other designer clothes of the bride are super costly these days. You can find replicas of big designer clothes in your local market at cheaper rates. Typical
Indian bridal dresses
and jewellery are very loud to wear again for any other occasion. So you can take most of your bridal attire on rent for one-time use.
Search for a Medium Range Photographer & Videographer
Don't hire your city's most expensive photographer and videographer if you are planning a budget wedding. Find medium-range professionals who are good at their work and won't cost you a bomb.
Bonus Tip
Indian wedding vendors keep buffer son their price because they are used to the Indian public negotiating with them. So ask for a discount from your caterer, photographer, decorator, makeup artist, etc.
Wrapping Up!
Despite being attentive to your budget, wedding expenses may run out of your control. You can apply for
MoneyTap's personal line of credit
to fill the gap. It is easy to apply and quickly processed.
Author Bio: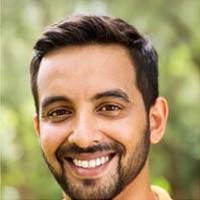 Shiv Nanda is a financial analyst who currently lives in Bangalore (refusing to acknowledge the name change) and works with MoneyTap, India's first app-based credit-line. Shiv is a true finance geek, and his friends love that. They always rely on him for advice on their investment choices, budgeting skills, personal financial matters and when they want to get a loan. He has made it his life's mission to help and educate people on various financial topics, so email him your questions at
[email protected]
.