Best Budget Friendly Destination wedding venues under Rs 20 Lakhs
By Get Your Venue | 13 Sep, 2021
Planning for a destination wedding in and around delhi, but confused with some many options? Looking for a destination wedding venue within your budget ? Want to have a destination wedding that would meet your requirements and the cost ? You have so many questions regarding where and how to choose a perfect destination wedding venue that would meet your requirement and your budget. We have got your back. We bring you some of the most beautiful destination wedding venues in and around Delhi / NCR that would be perfect for you!
In the last two years, we have seen a shift in the wedding industry. People are choosing intimate weddings over big fat Indian weddings due to safety and the protocols set by the government. There are many couples also who are interested in tying the knot amidst close friends and relatives. Due to the recent changes, as the guest gathering in weddings has been limited, people are inclined towards planning a destination wedding which would cost them way cheaper with limited guests than planning a residential wedding with 500, 800 or more gathering.
When you think of a destination wedding , you always think it to be a costly affair as it includes travelling cost, accommodation & logistics. Most couples think it to be a costly affair and so drop the idea of it. But if you are someone who is looking for destination wedding venues near Delhi, then we will not disappoint with these amazing venue options.
We bring you the list of best destination wedding venues near Delhi which are beautiful, ideal, budget friendly and where your expectations are met.
Keep scrolling to see the best wedding venues under Rs. 20 Lakhs! 
Eden Green Resort Sonipat 
If you are planning an intimate wedding with a group of 50-100 people and searching for wedding venues in Sonipat or wedding hotel in murthal then Eden Green Resort is the best option for you. Set in a picturesque harmony of comfort and luxury, the resort offers you unmatched hospitality with a thoughtfully curated venue for your wedding.
The resort offers 20 rooms (2 suite rooms) with all necessary amenities and a pleasing view. The resort offers 3 banqueting options and 2 beautiful lawns with a cozy pool.
Cost of a destination wedding in this murthal hotel for 50-100pax for 2 days is : INR 10-12.5 Lakhs
The cost includes accommodation , food and decoration.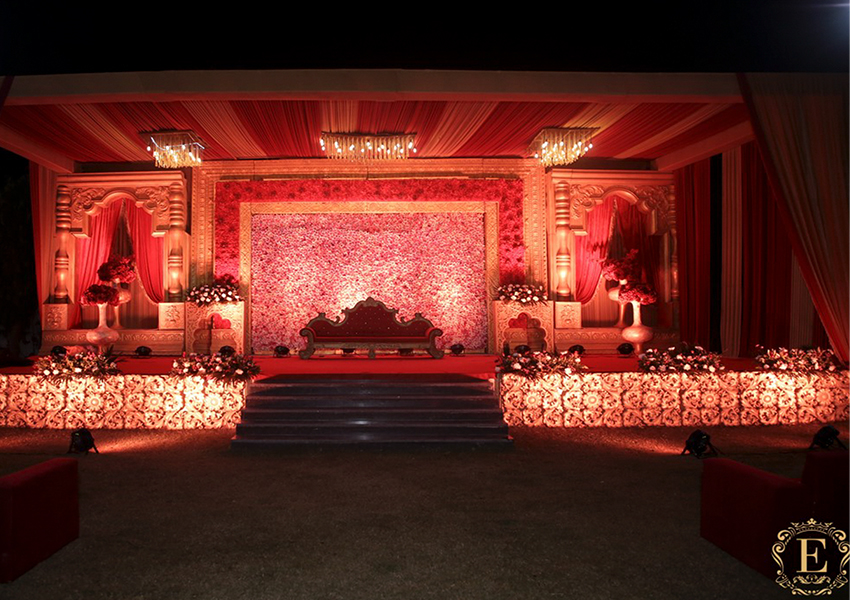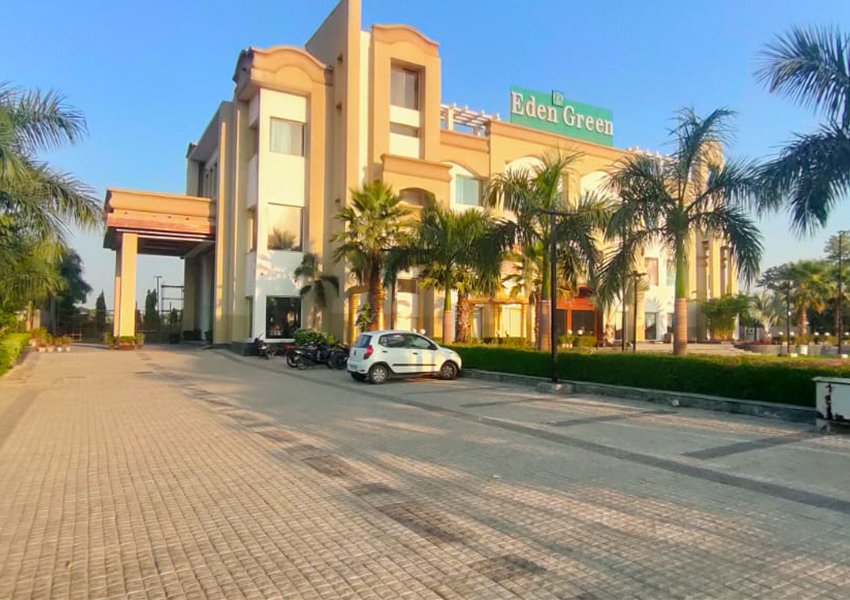 Treehouse Bhiwadi
Treehouse Bhiwadi is the ideal destination wedding venue near Gurgaon. If you are looking forward to a fairy tale wedding and wonder where to solemnize your dream , then Treehouse is your answer.
It has one banquet to host your indoor event and one terrace and an amazing pool for your outdoor ceremonies. The venue also has two lush green lawns Gardenia 1 & Gardenia 2. This destination venue has 100 rooms to accommodate your guests comfortably.
The cost for a wedding in Treehouse Bhiwadi for 100pax for 2 days will be INR 12-15 Lakhs
The above cost includes accommodation & food . Decor extra as per your choice.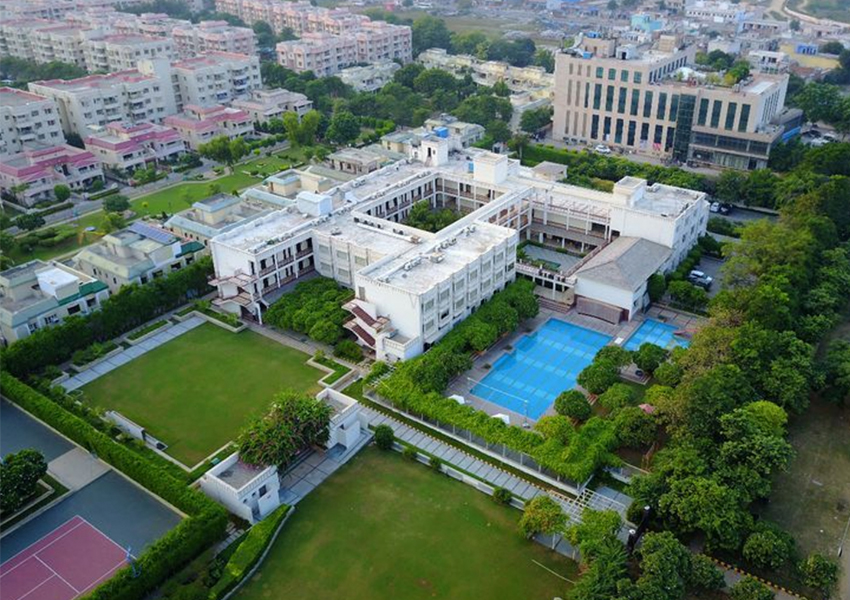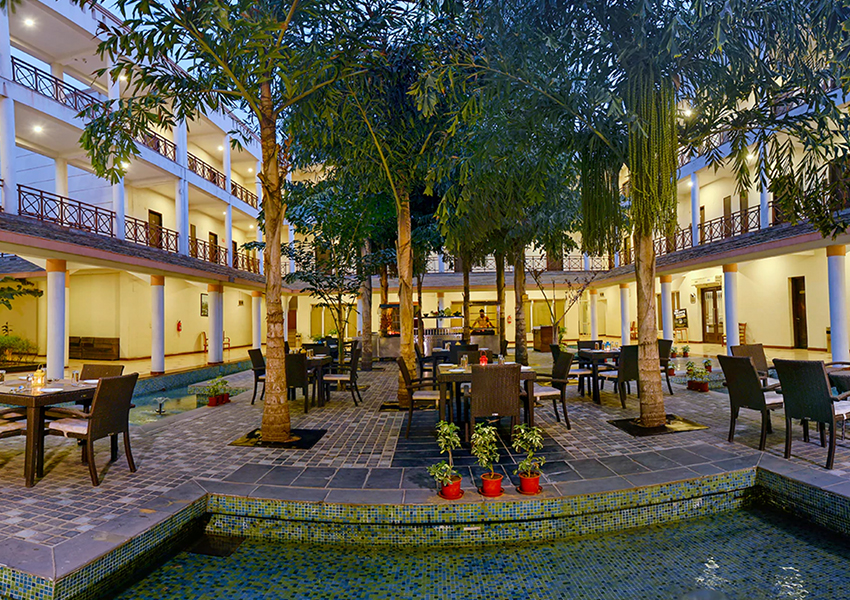 The Great Callina Sahibabad 
The Great Callina is spacious enough to accommodate a mid-sized to a large gathering. It is located just 1.3 km away from Sahibabad Junction. The venue  has two beautiful banquet halls to accommodate different event types. If you are interested in a destination wedding in Sahibabad then " The Great Callina" will be your ideal choice. The venue serves scrumptious pure vegetarian food to your guests. This is your ideal venue and worth every penny. The staff is highly professional and looks after everything you need.
The cost for hosting a destination wedding in The Great Callina for 100pax for 2 days will be INR 15 Lakhs. The cost includes food, accommodation and decor. Deluxe Rooms : 20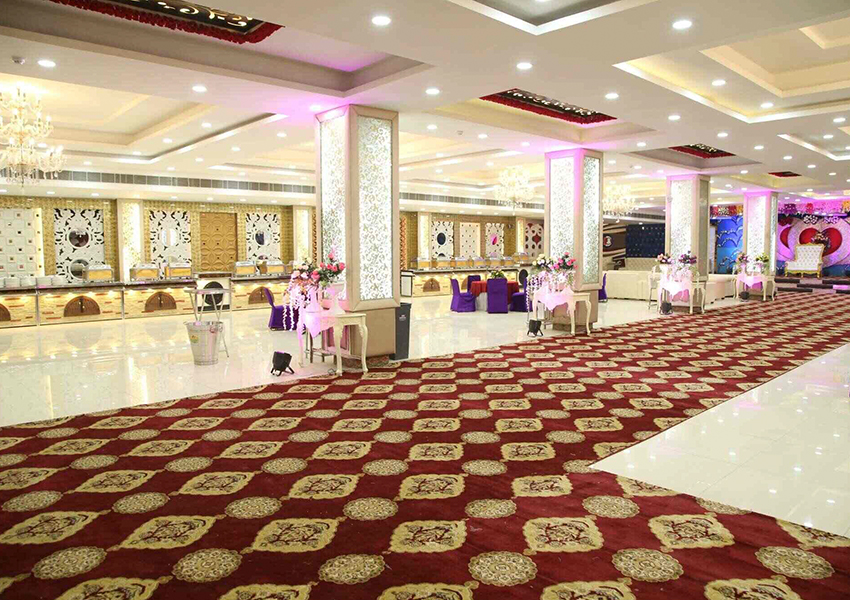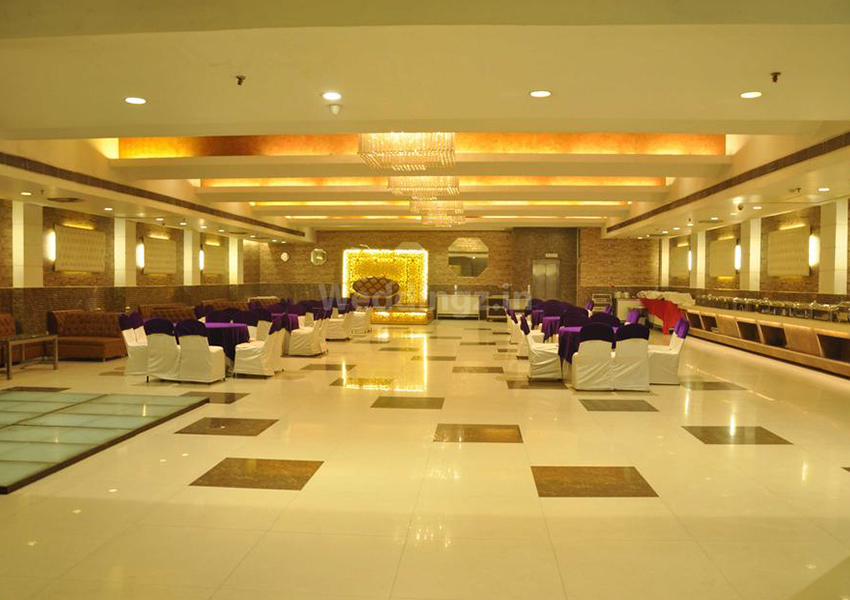 Grand Hira Hotel & Resort, Neemrana 
Set amid fields off National Highway 48, this hotel & resort is suitable for people who are wanting to host their destination wedding near Gurgaon or Jaipur. The venue provides 70 beautiful designed cozy rooms with features like  Wi-Fi access, flat-screen TVs and sitting areas. Suites add separate living rooms and/or whirlpool baths.
The venue has multiple sub venue options to host your event. For outdoor events, the resort provides 2 beautiful huge lawns and for indoor events , two banqueting options. The venue also comes with a swimming pool to sit back and relax.
The cost for hosting a destination wedding for 100 pax for 2 days will be INR 11-14 Lakhs Inclusions (Food & Accommodation)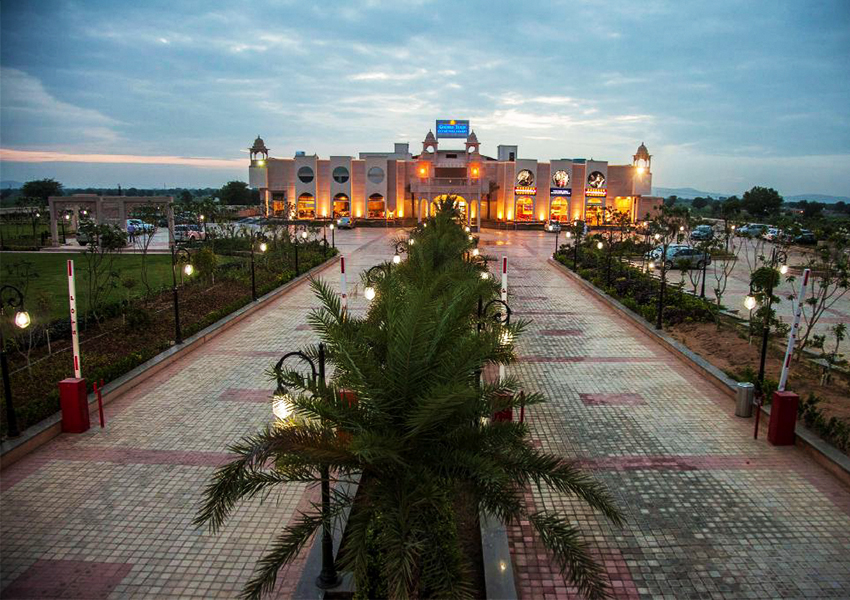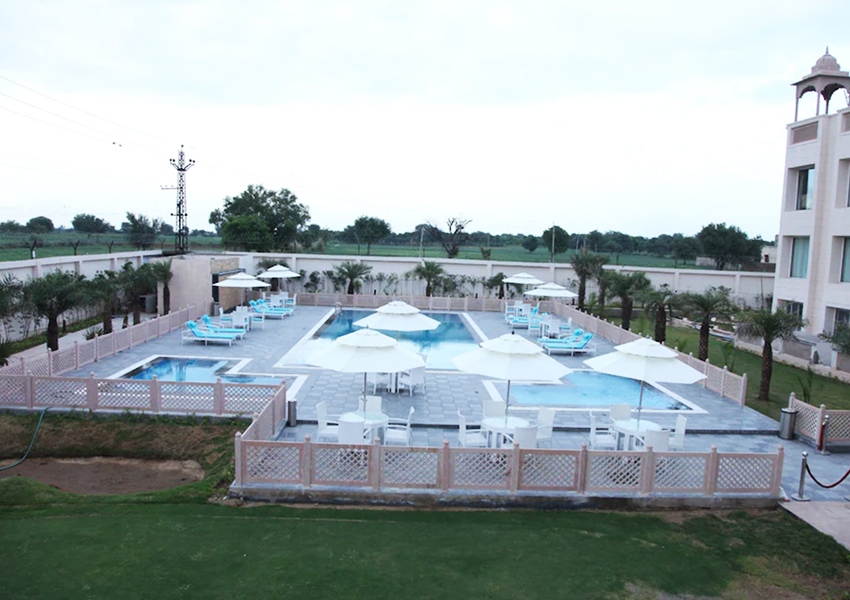 Tijara Fort, Neemrana
If you want to get married in an historical fort and feel like a princess then Tijara Fort should be your choice. It is all what you dream about while thinking about destination weddings. The fort is set on top of a hilly mountain with a view to die for. Tijara fort has a very private and quiet space overlooking the mustard fields. The fort has 21 rooms in Rani mahal and 40 rooms in Aam Khas Mardana mahal. It has two subvenue - one courtyard +lawn and a banquet hall.
The cost for hosting a wedding in Tijara Fort for 100 pax for 2 days is 20 Lakhs. Inclusions : Food & Accommodation

So, to all the lovely couples out there, we have curated this list of some of the best budget friendly destination wedding venues near Delhi so that your enjoy your big day!