The easiest 9 ways to match your Jewellery with your Lehenga
By Get Your Venue | 14 Feb, 2018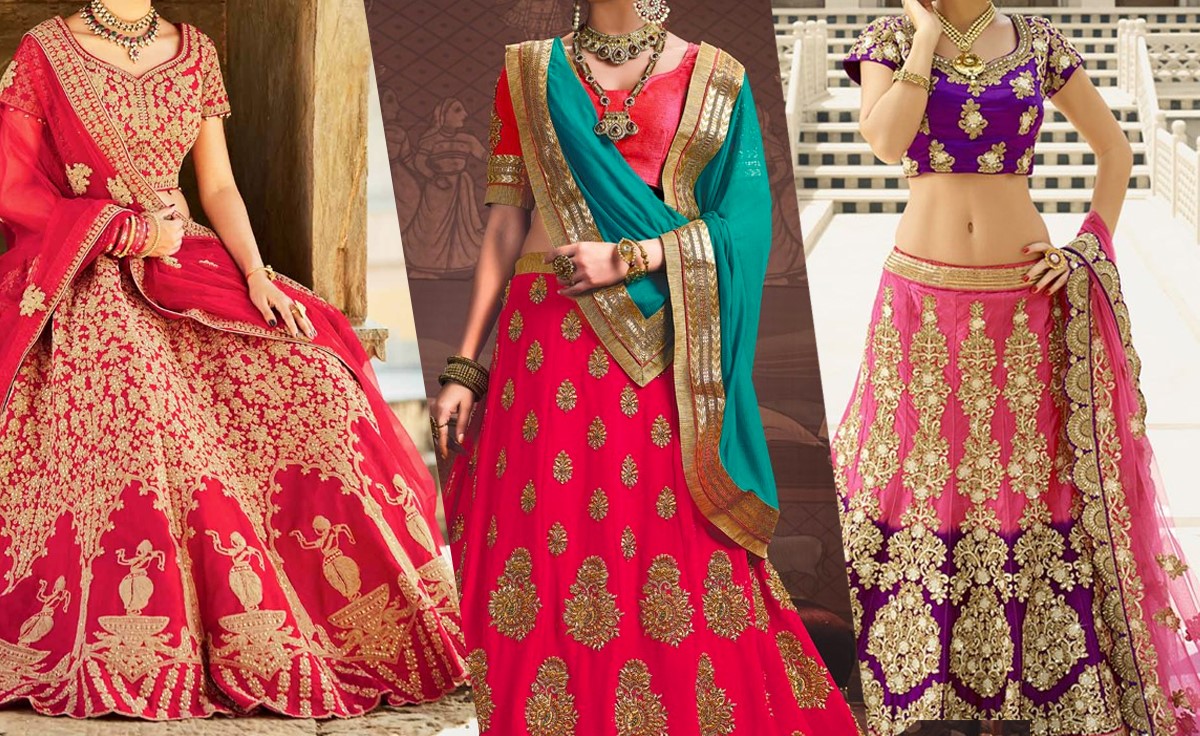 After sarees, lehengas have been the first choice for many brides on their red-lettered day. In fact, lehengas are increasingly becoming the most preferred garment of choice for brides on their special day, when they want everything to be 'just perfect'. From makeup to color combinations, you try and retry everything till you are completely satisfied. After you are done selecting your custom-fit clothes to make a quintessential style statement, the next crucial part is jewelry. The right pieces of jewelry elevate your outfit to another level. But the wide array of choices and combinations that are available in the market today may leave you totally perplexed. For all those confused souls, here is the best jewelry matching guide:
Trending diamonds Diamonds are increasingly becoming favorites with traditional attires. Diamonds will look good with everything, and if you have bought a dress which has sequin work or delicate embroidery, diamonds are the best choice for it. They'll make you look elegant and enhance the entire outfit.
Kundan Kundan jewelry always adds more stars to your look. If your lehenga is dark in color, then you can further intensify your look with Kundan jewelry. Kundan with pearls looks great with Maroon, Blue and Green lehengas.
Contrast colors If you want to stand out of the crowd, then contrast-colored jewelry is here to help you. Wearing opposing hues will catch everyone's attention. For example, you can wear emeralds with a pink colored outfit.
Dark colors with light colored outfits As we advised earlier, light and dark colors help highlight each other. If your outfit is in light pink, peach, or any other light shade, you should match it with dark-shaded jewelry. For example, if you are wearing a light pink lehenga, then match it with a darker shade of pink jewelry for a stunning look. You can pair it with Rubies, Emeralds, Sapphires, Jade, etc.
Pearl jewelry of any color Pearls go with everything. If you don't want to take any risk, choosing pearls is the best option. It gives you a royal look, and looks good on all colors. It even works if you are wearing a multi-colored lehenga.
Match it with the gota on your dupatta This is again a very good option. If you are confused, try matching your jewelry with the borderline of your pallu or dupatta. It looks great and adds a unique look to your outfit.
Don't forget your Choli! The style of your Choli plays a very important role. If your Choli is heavy with a lot of design, then go for something light and delicate on the jewelry front. If the Choli is simple, go for something heavy, which will fill your entire neck.
Tips for vintage designs If you are wearing a traditionally-styled lehenga, vintage styled gold, kundan and polka jewelry is something that you should consider. This is where your grand mom's or mom's old jewelry will help you steal the limelight of the show. Vintage jewelry is unique and more authentic due to the attached sentimental value.
Tips for Contemporary Lehengas If you are wearing a differently-styled lehenga, you should opt for diamonds, crystals, white gold or antique gold. However, you can also wear traditional jewelry with it.
A sweet piece of advice – wear that lehenga or jewelry which not only makes you look good, but makes you feel good too. Choose on the basis of your own body structure, frame, complexion and look. After all, it is YOUR Weddings, and it should be done the way you are happy.