Explore Fabulous Wedding Venues in Delhi NCR For A Classy Wedding
By Get Your Venue | 15 May, 2019
The wedding is one of the most special events in the life of a person. If everything is so special about it, why get married at an ordinary place? Let us understand that choosing the right location for your wedding is the right step towards a stylish wedding. Even if you do not have a hefty destination wedding budget, you can explore some of the premium locations where you can look for best wedding venue locations in Delhi NCR that will fit the bill perfectly. If you are planning your wedding anytime soon, explore these localities and book it in advance to start preparations well in time. Here, we give you a glimpse into some of the most talked about wedding locales in Delhi NCR.
Wedding Venues in Dwarka
Dwarka in Delhi is located quite close to the airport. It is thus very convenient for the guests to arrive at the wedding venues situated in this locality. It is also close to NH8 making it accessible through Delhi-Jaipur highway. The overall ambiance of the place is perfect for a happening wedding. When looking for
wedding venues in Dwarka,
check out Vivanta by Taj and ITC Welcome, Dwarka. Both are awesome properties and offer high-end banqueting facilities complemented with highly professional but personalized services. If you are looking forward holding a fabulous wedding, these venues undoubtedly offer you the best in terms of amazing wedding place that include opulent banquet halls and sprawling open space and amazing hospitality services.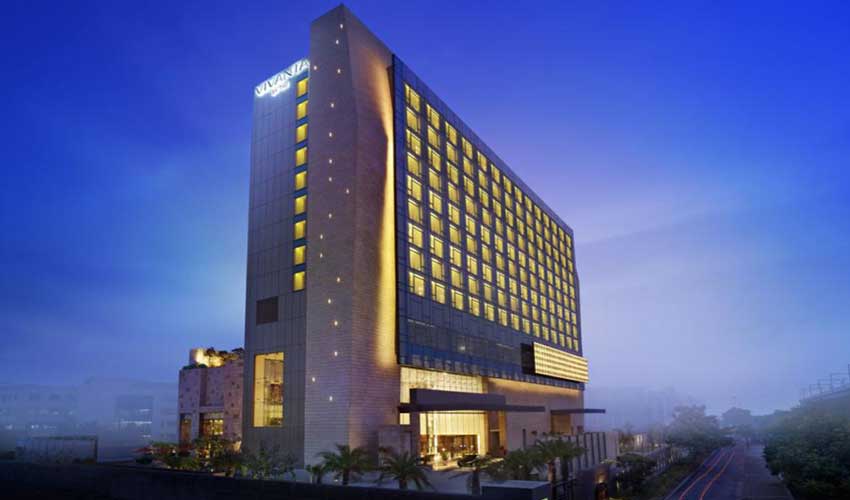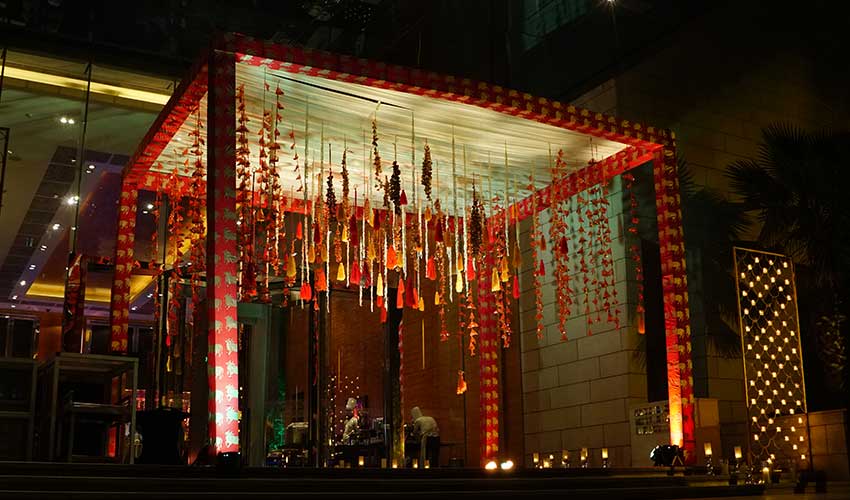 Wedding Venues in South Delhi
Many people love getting married in plush South Delhi wedding venues. The locality is known for its branded and designer outlets, sprawling shopping malls and most important of all, it is situated in the heart of the city. This way, the place is easily accessible for guests arriving from different areas of Delhi and other NCR Cities.
Wedding venues in South Delhi
like Four Points by Sheraton and Mapple Emerland are good options for an elaborate wedding.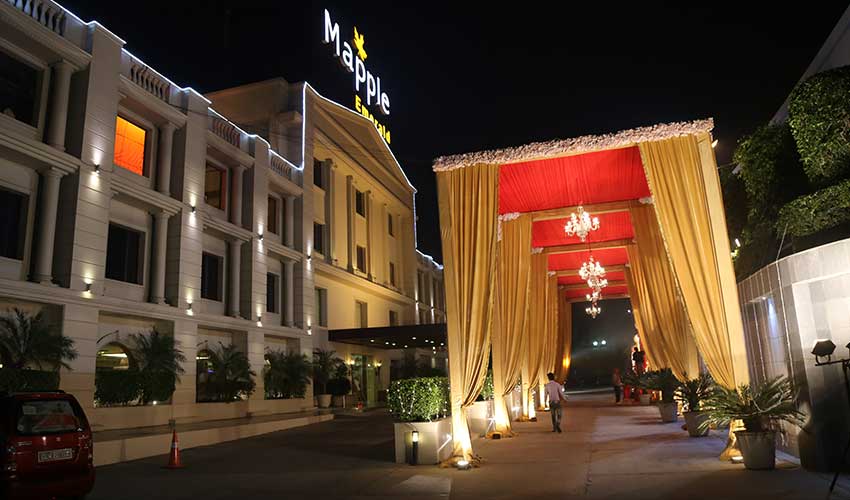 Wedding Venues in NH8
Another amazing location perfect for an elegant wedding, close to nature is NH8. Here, there are sprawling venues with a lot of open space and banqueting facilities meeting a variety of venue choices. Some of the
wedding venues in NH8
that are sure to appeal to your senses are Tivoli Pushpanjali, Aaradhya Farms, Manaktala, Chhabra Farms, Golden Green and more that allow both outdoor and indoor wedding settings. There is a lot of scope for interesting and exciting décor styles that can transform the overall look of the place.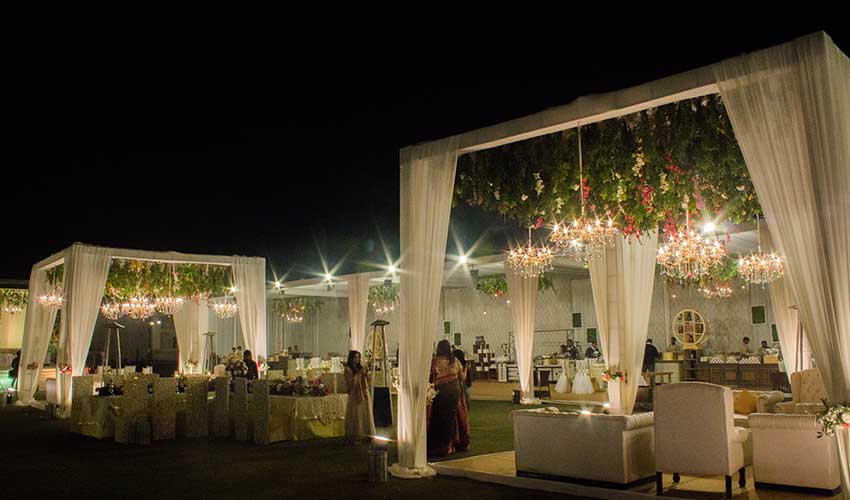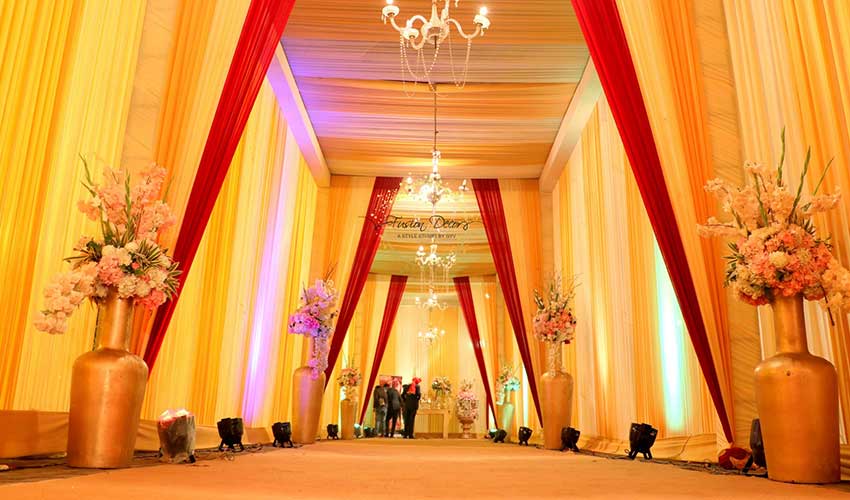 Read Also This: Summer Wedding Trends Expected to Rule 2019
Wedding Venue in Mahipalpur
Mahipalpur
is also an interesting location where you can find a lot of happening
wedding venues.
One of the most popular venues perfect for a glitzy wedding is Radisson Blu. It is an amazing property where you can use its banquet hall for different wedding rituals and its open space for wedding reception. Here, high-end catering and décor services are available making it easier for you to plan your wedding.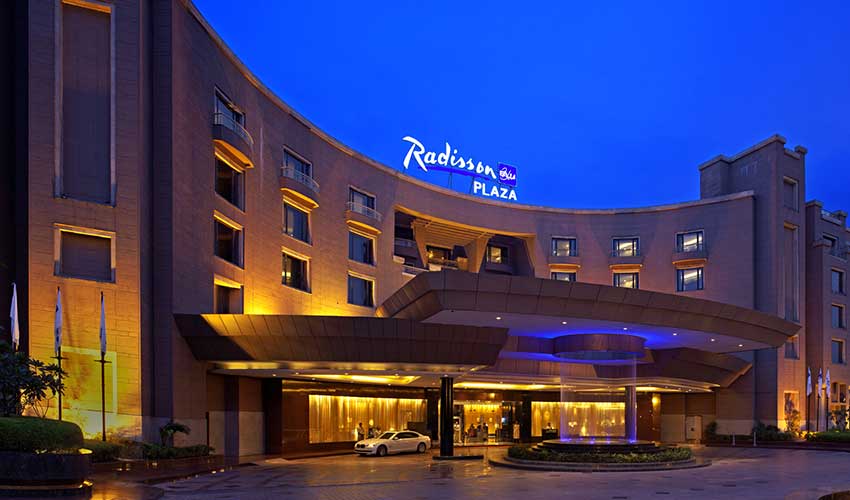 Wedding Venues in Aerocity
In recent times,
Aerocity
has turned out to be the swankiest place for high-octane weddings. It lies between T1 and T3 and has star properties as
wedding venues.
Some of these properties where you can organize your big fat Indian Wedding are JW Marriott, Holiday Inn and the Park Plaza. Here, you will find luxurious banquet facilities offering extraordinary catering services and stylish décor to die for.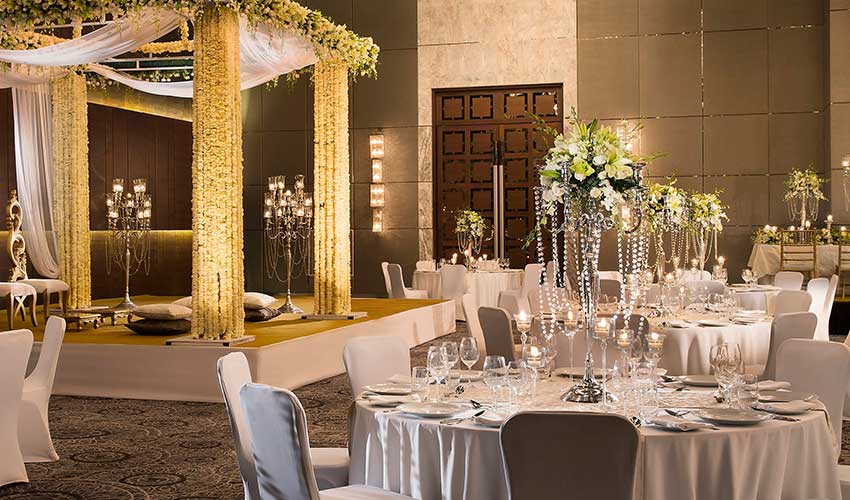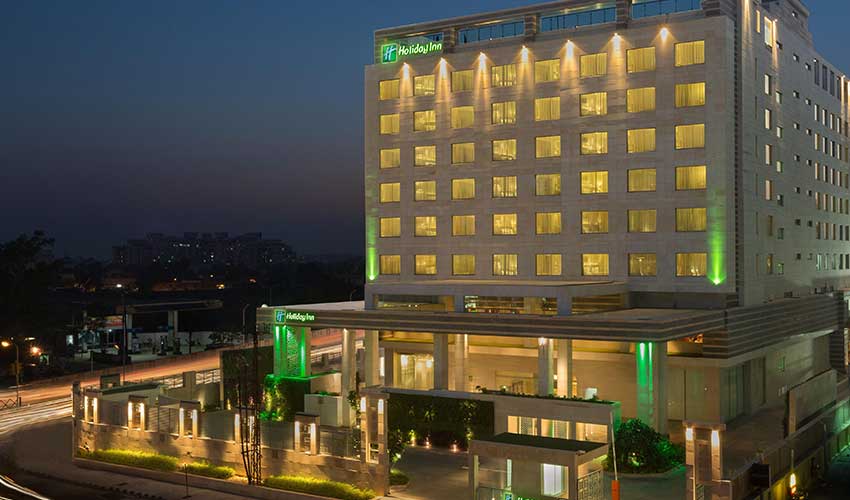 Wedding Venues in Gurgaon
If you are looking for a fairytale wedding, look for classy and elegant
wedding venues in Gurgaon.
The venues are perfect for those who wish to experience comfort, luxury, serenity and magnificence in weddings away from the chaotic city life. These venues bring the best of the both worlds in terms of making your wedding a truly cinematic affair. Venues like Hotel City Park, Hyatt Manesar and Leela Ambience will give you "the" experience of lifetime.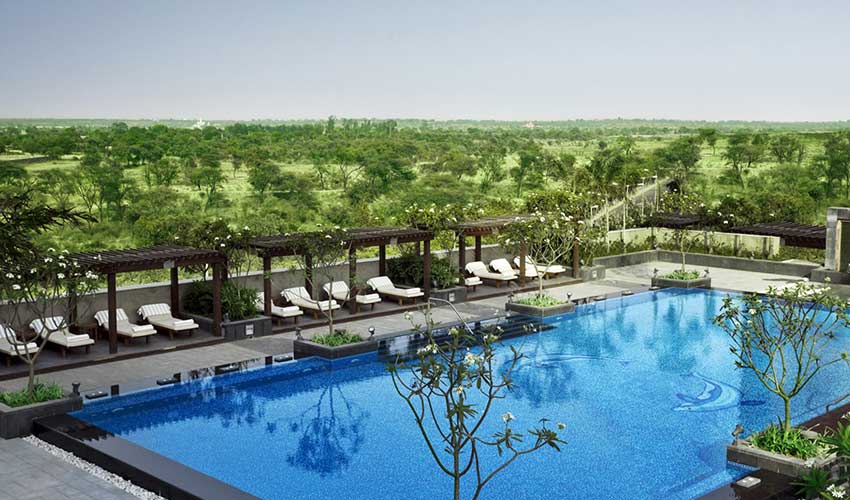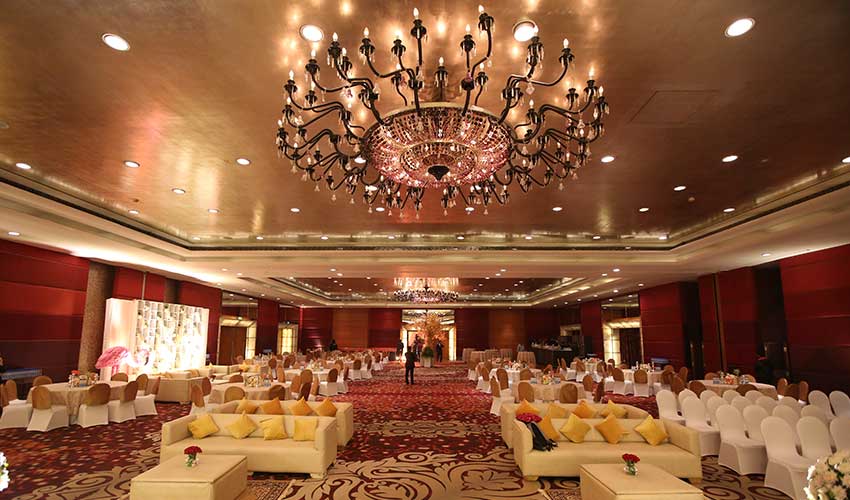 Wedding Venues in Chhatarpur
Chhatarpur is a lovely secret that Delhi holds in its belly and reveal its glory when earnestly pursued. It has a lot of farmhouses, resorts, star properties, banquet halls and sprawling space for splendid weddings. It shot into popularity with its share of celeb parties graced by Who's Who of Delhi and Page 3 celebrities.
Wedding venues in Chhatarpur
like Radiance and Chhatarpur Farm are sure to meet your precise wedding venue requirements.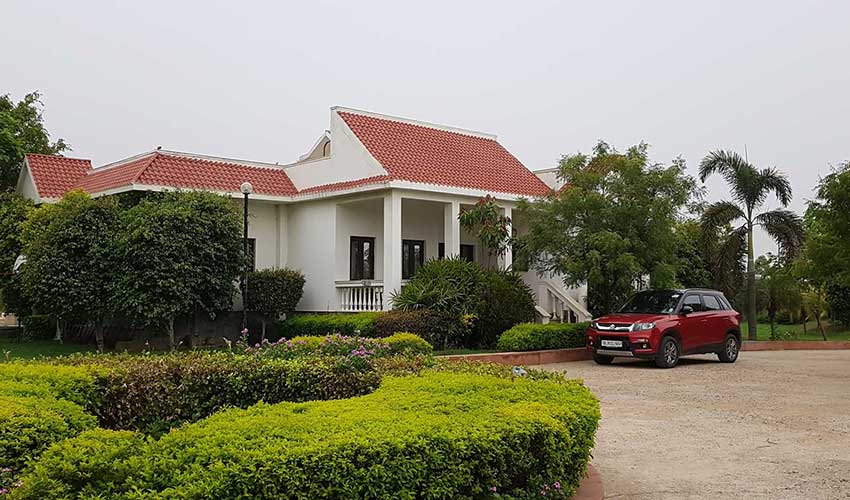 Read Also This: Farmhouses in NH8 To Make Your Summer Wedding More Bright
Wedding Venues at GT Karnal Road
GT Karnal Road is another popular wedding venue option if you are interested in outdoor settings. It is a glorious place away from the chaos of Delhi, closer to nature offering a lot of calm and serenity. Gorgeous locales and verdant expanse of ground offering a perfect place for a lovely wedding.
Wedding venues in GT Karnal Road
like Lavanya, Tivoli Grand Resort and more offer the couple a perfect place to solemnize the Holy Wows. The setting is grand in every respect and there is a lot of scope to go for trendy décor ideas.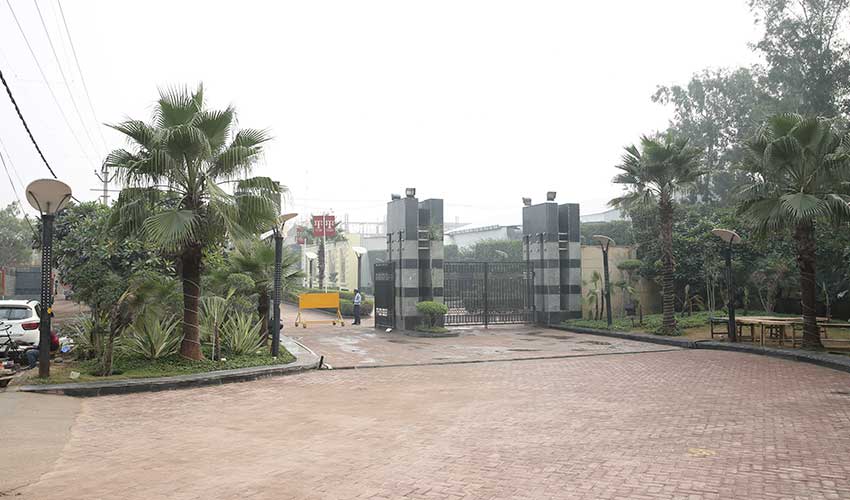 All these venues in Delhi NCR offering the highest standards of hospitality, luxurious banqueting facilities, décor, and more make even a simple wedding transformed into something ultimate. Such glorious places are remembered for a long time for its beautiful settings and amazing grandeur. If your wedding date is firmed up, get in touch with us at Get Your Venue and we will help you find the best Venue perfect for your wedding.