Farmhouses in NH8 To Make Your Summer Wedding More Bright
By Get Your Venue | 30 Apr, 2019
Farmhouse weddings are quite in vogue with so much fun and extra space, verdant weddings have become the norm of the day. The dense tree-fringes lining up the venue interspersed with decorative, fragrant flowers and an unmistakable outdoorsy feel is unmatched and unparalleled with any other venue. Come summers, farmhouses become the most in demand venue for a green, serene, and vibrant wedding. Here, we bring you some of the best farmhouses on NH8, perfect for a cool, summer wedding.
Tivoli is a premium property nestled in the industrial suburbs of Delhi and Gurgaon. It is a perfect location for a grand summer wedding. An extravagant wedding can be planned using its beautifully furnished, replete with modern amenities, stunningly done up banquet halls and a vast expanse of verdant surrounding the property. Where avoiding harsh summer heat, small functions and rituals can be organized in cool and elegant banquet hall, the major wedding event can be organized in the evening using lavish lawns. If you have chosen a royal wedding theme, you can go for elaborate and highly opulent stage and recreating a palace look. Go for Nagada and Shehnai players to set the mood. Awe-inspiring décor like hanging flower strings or tea lights, vibrantly-coloured trusses and balmy weather can set the tone for a beautiful wedding.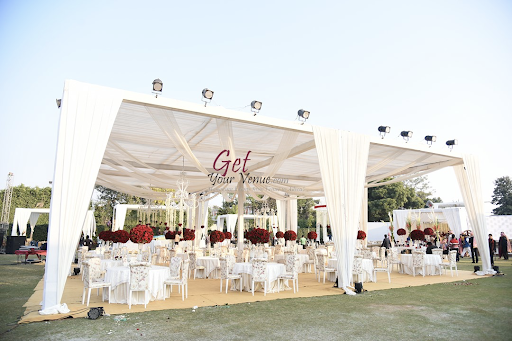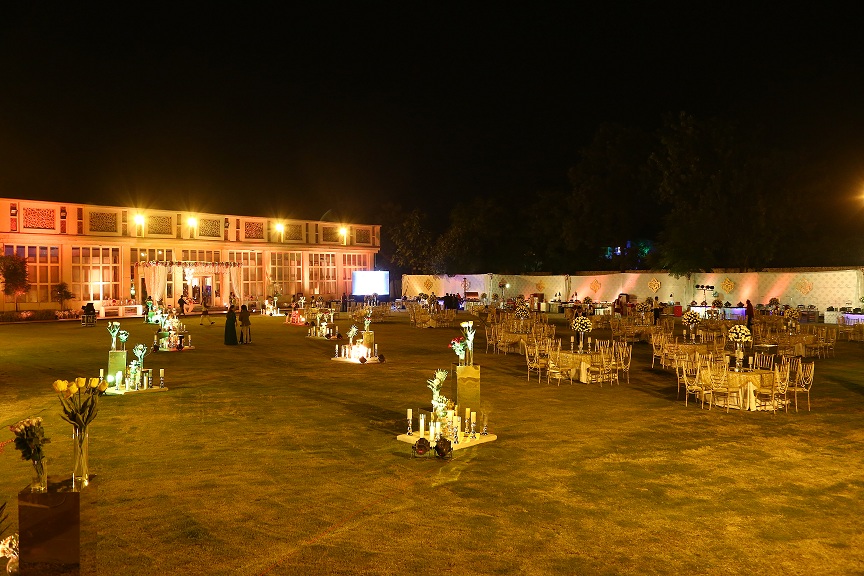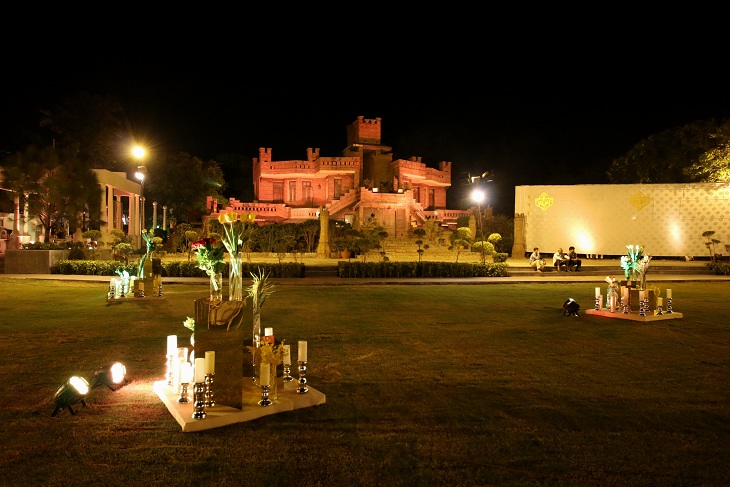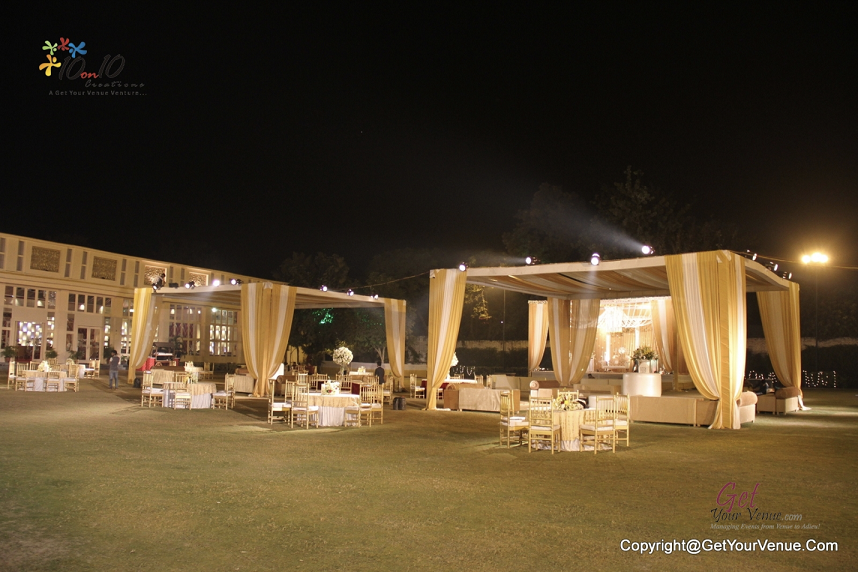 Another farmhouse that is perfect for bright and exciting summer wedding is Manaktala located in Bijwasan. The main highlight of this venue is the vast expanse of land sprawled in an area of 3 acres, perfect for an outdoor wedding. Sky is the limit when it comes to decorating the place with unique and imaginative décor ideas. Rituals like mehendi, sagan, etc., can be organized under flower-laden canopies and mist-air blowing coolers during the day. In the evenings when weather is pleasant, wedding and cocktail parties can be held. With flowers and mood lighting, a perfect Nawabi style wedding theme can be ensured. A Luckhnawi themed wedding with heavy use of colorful glass décor, hukkas, and lights in glass urns will create lovely memories.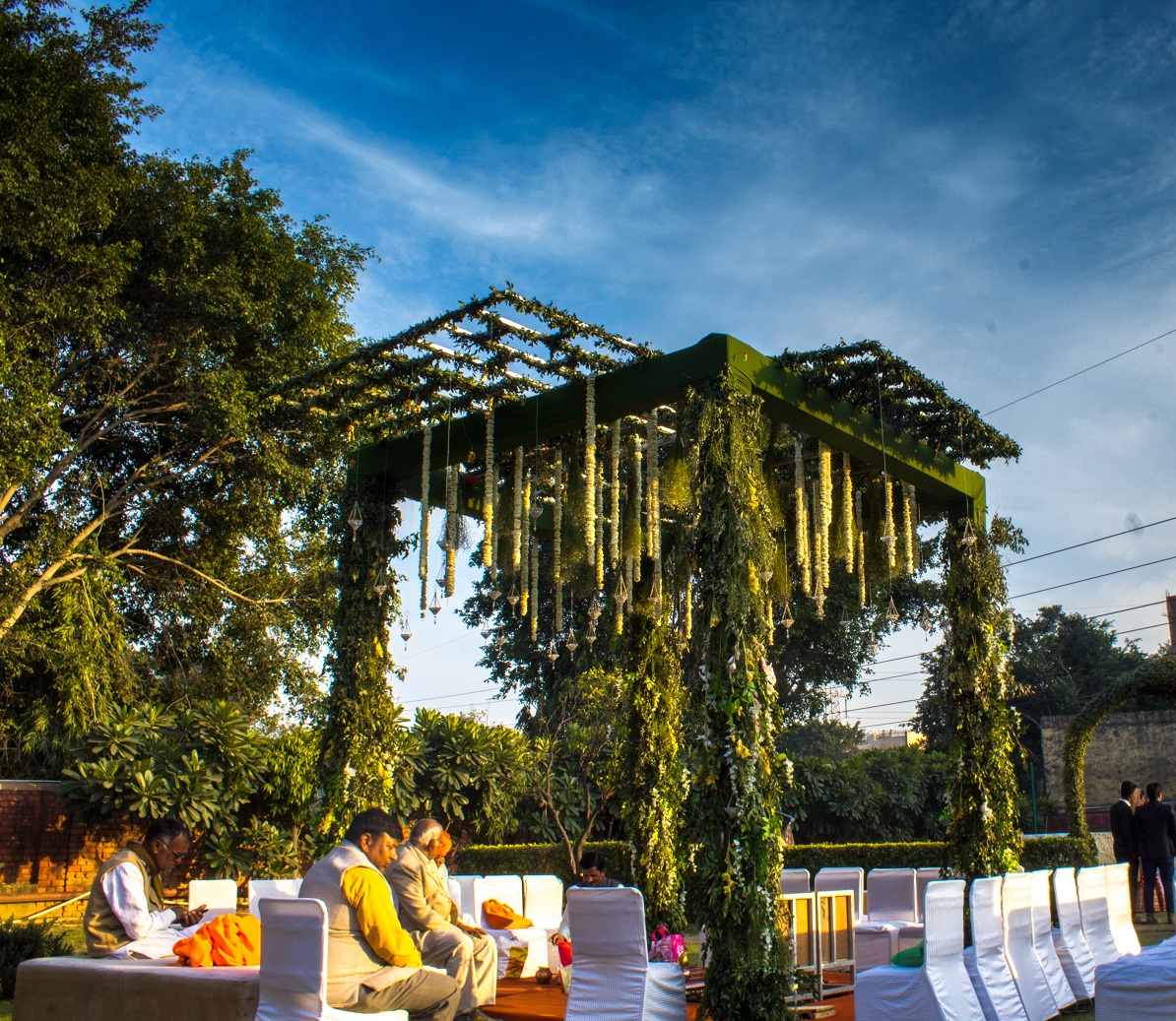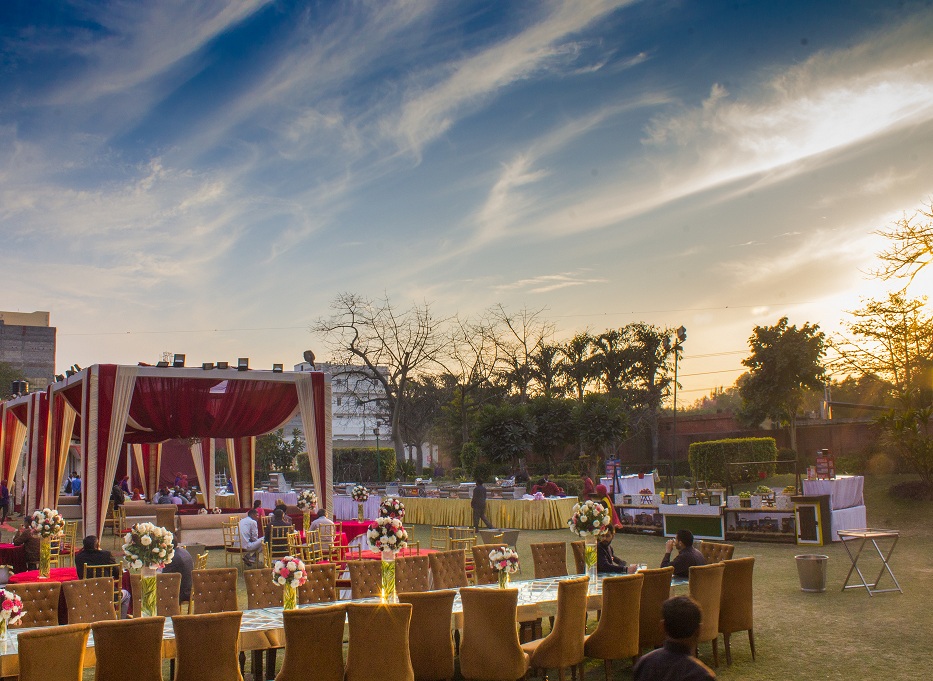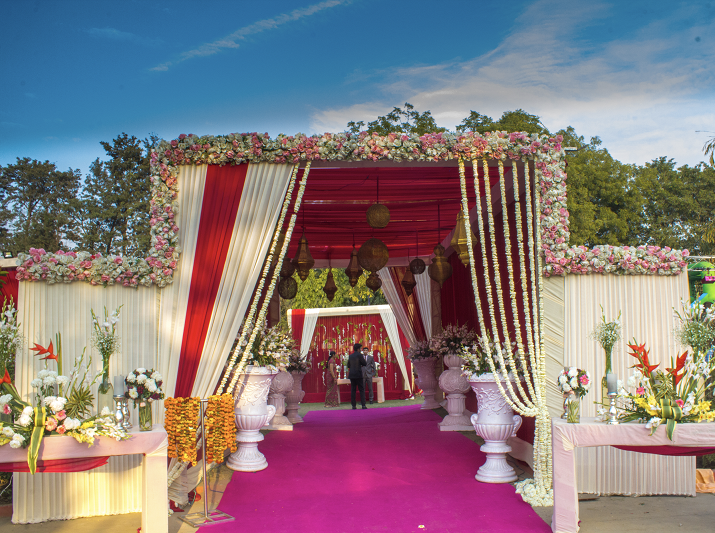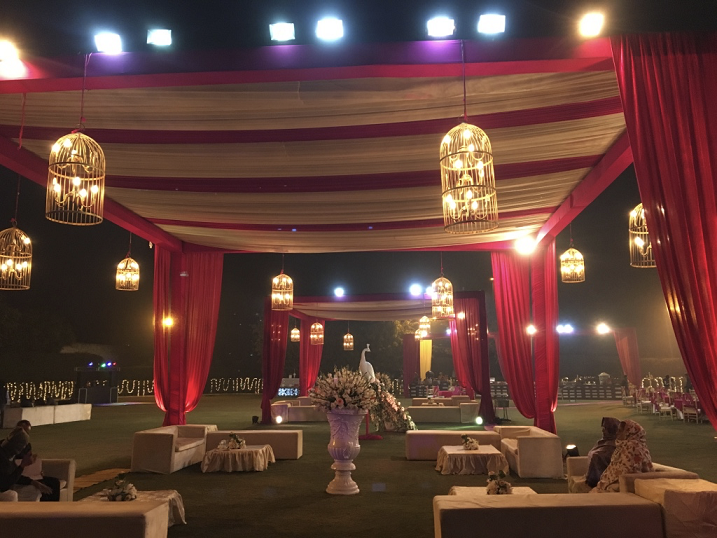 Aaradhya Farms is another happening farmhouse venue located at NH8. It has a lovely, designer pandal standing erect in the middle of a luxurious expanse of shiny green lawns. Go for a garden theme wedding and recreate a mini garden with flowers and greens used as danglers and stage hangings. Place a lot of flower-pots and exotic indoor plants here and there to add to the look. Create an artificial stream or rockeries here and there completing the look. Decorate the venue with flickering, fairy lights creating an utterly unforgettable ambiance for the guests and hosts to remember for a long time. Illuminate the area with these lights and just bask in the glow of fun and excitement on the faces of guests and you will know your summer wedding idea really clicked choosing a farmhouse venue.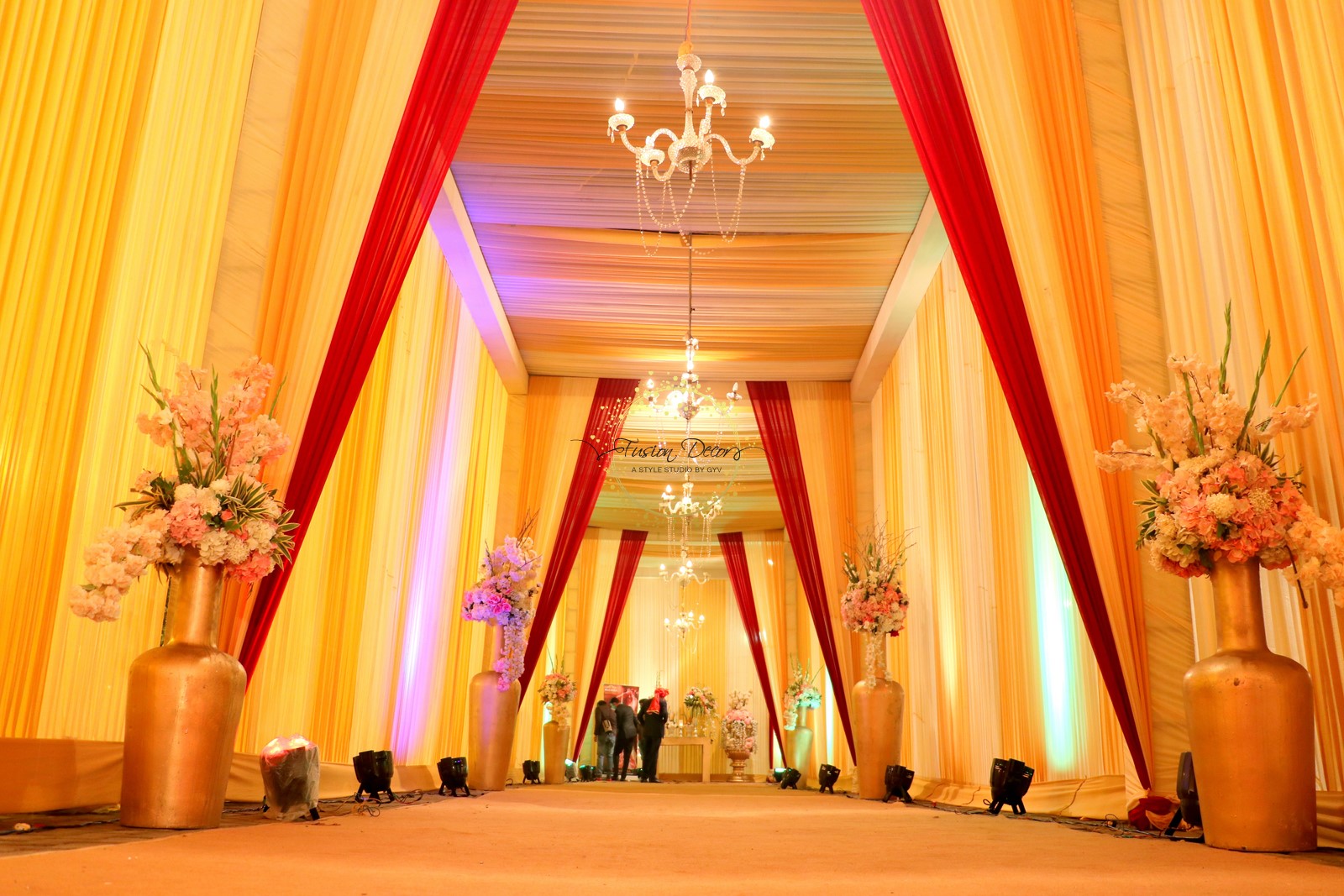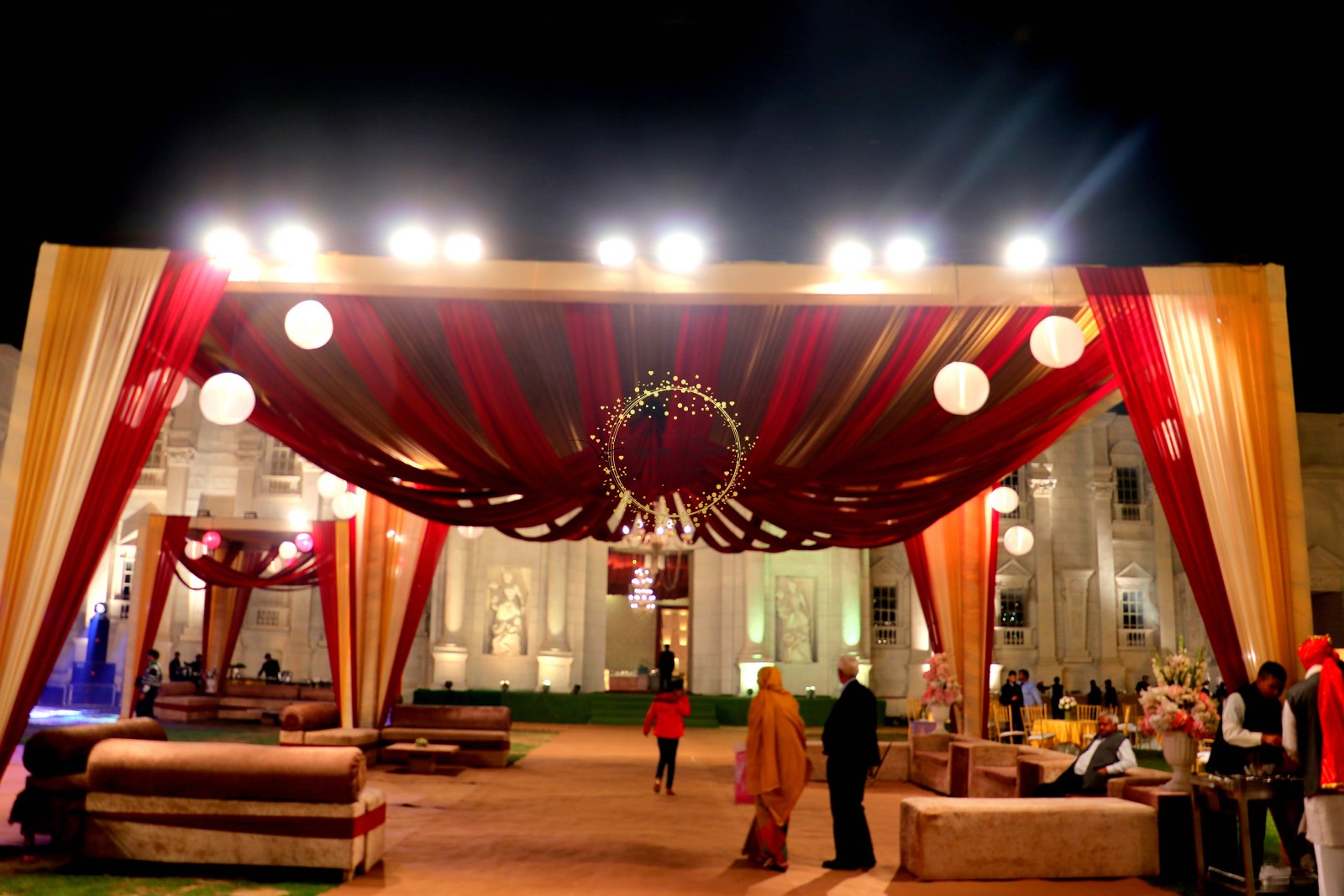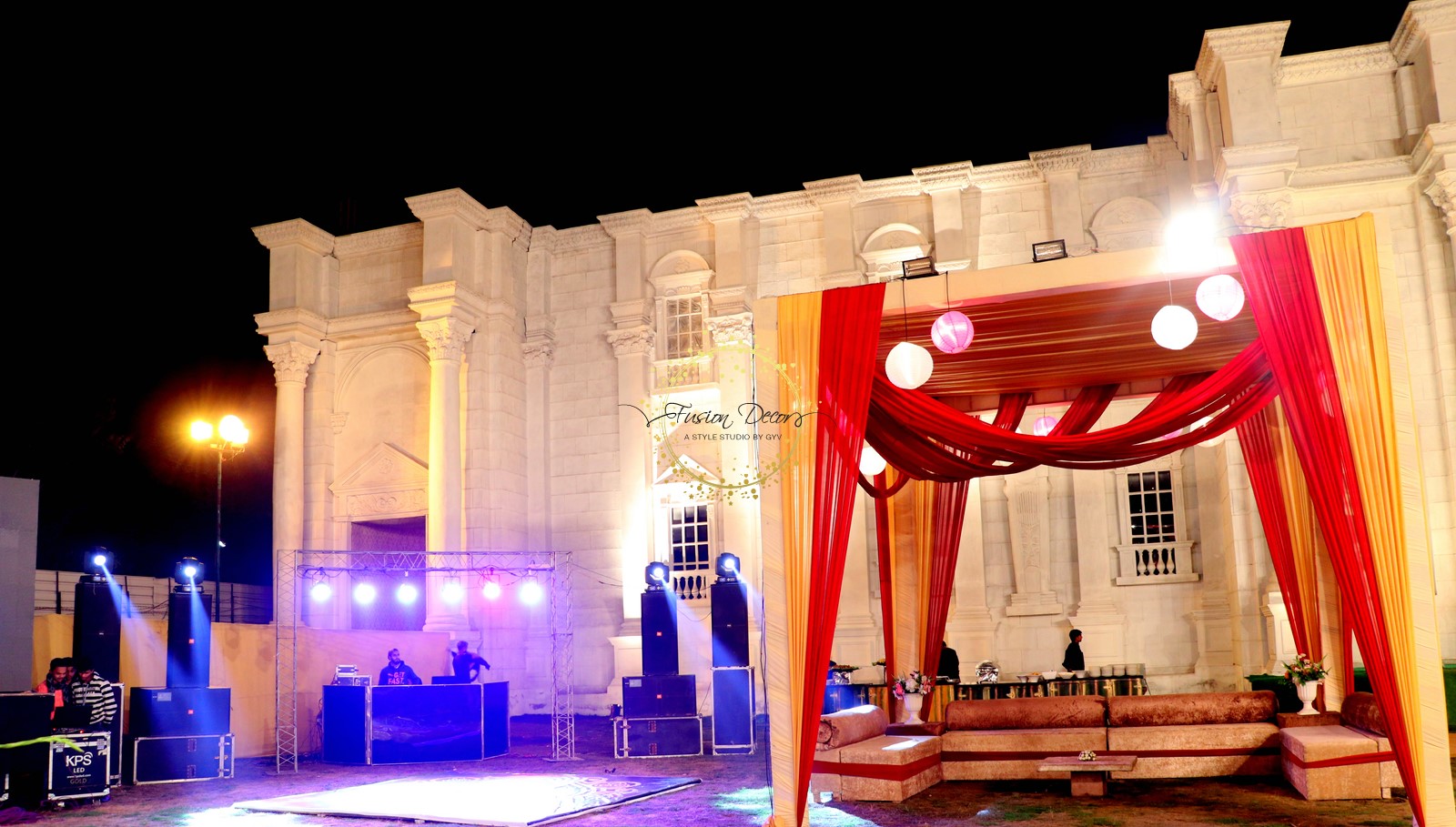 Chhabra Farms are known for its eclectic blend of versatility, elegance and convenience. This farm has both indoor, outdoor, and poolside space, perfect for a wedding taking place in the peak of summers. If the heat is too much to handle, rituals like mehendi, sagan, etc., can be held indoors in air-conditioned, opulent banquet halls leaving wedding and cocktails to be organized near the pool or in sprawling lawns in the evenings. The open space can be decorated using fresh blossoms here and there. Cool drink stations can be created where a variety of mocktails and desi delights like ice chuskis are served under a bright and colourful trussed canopies.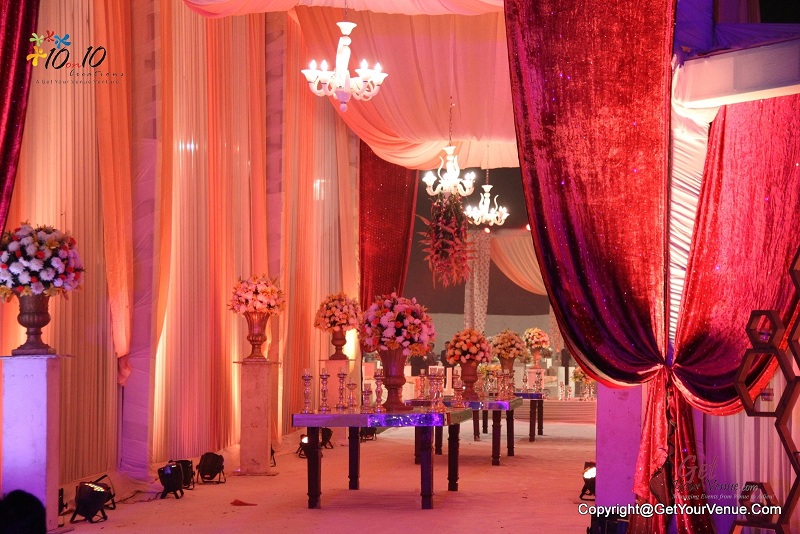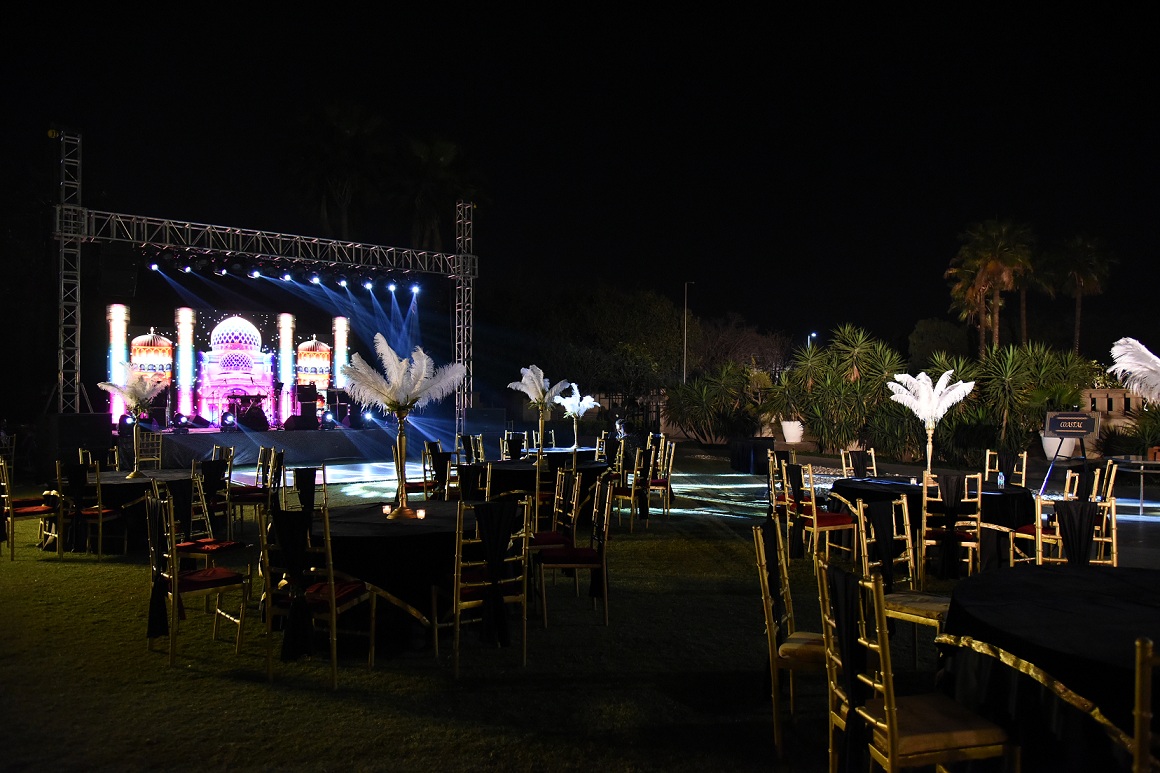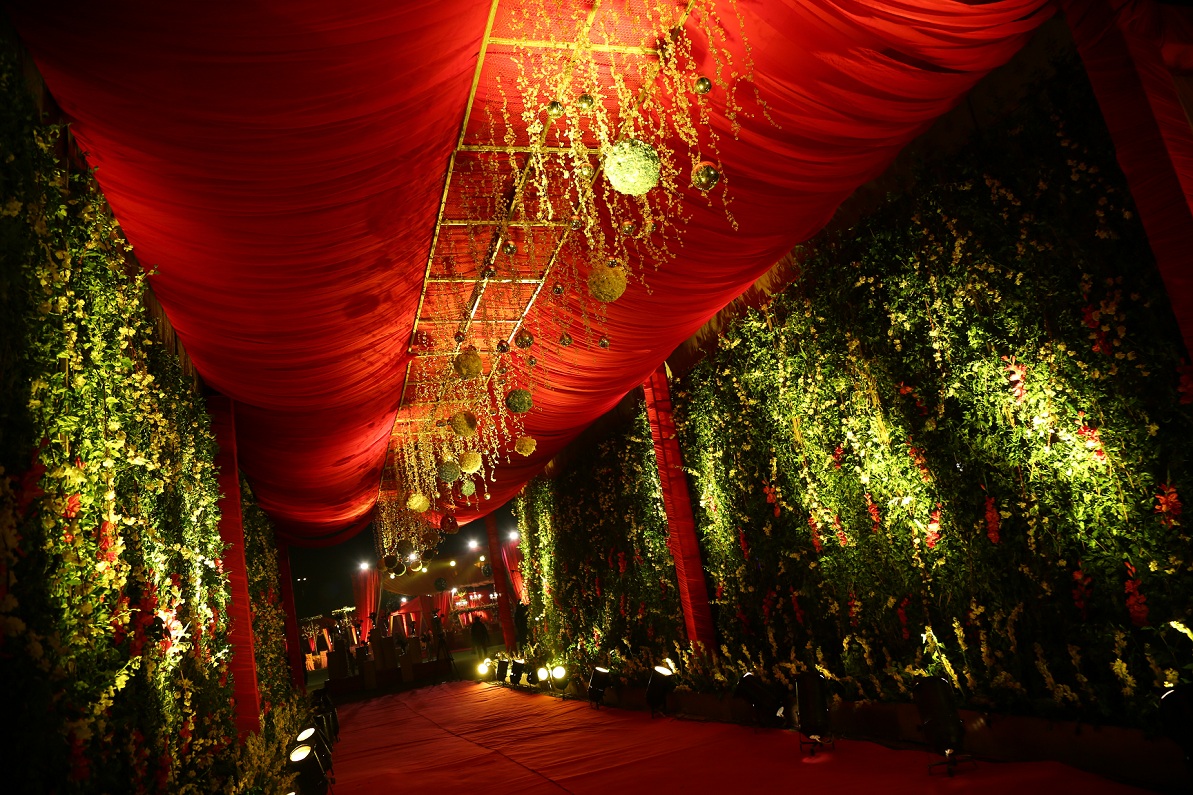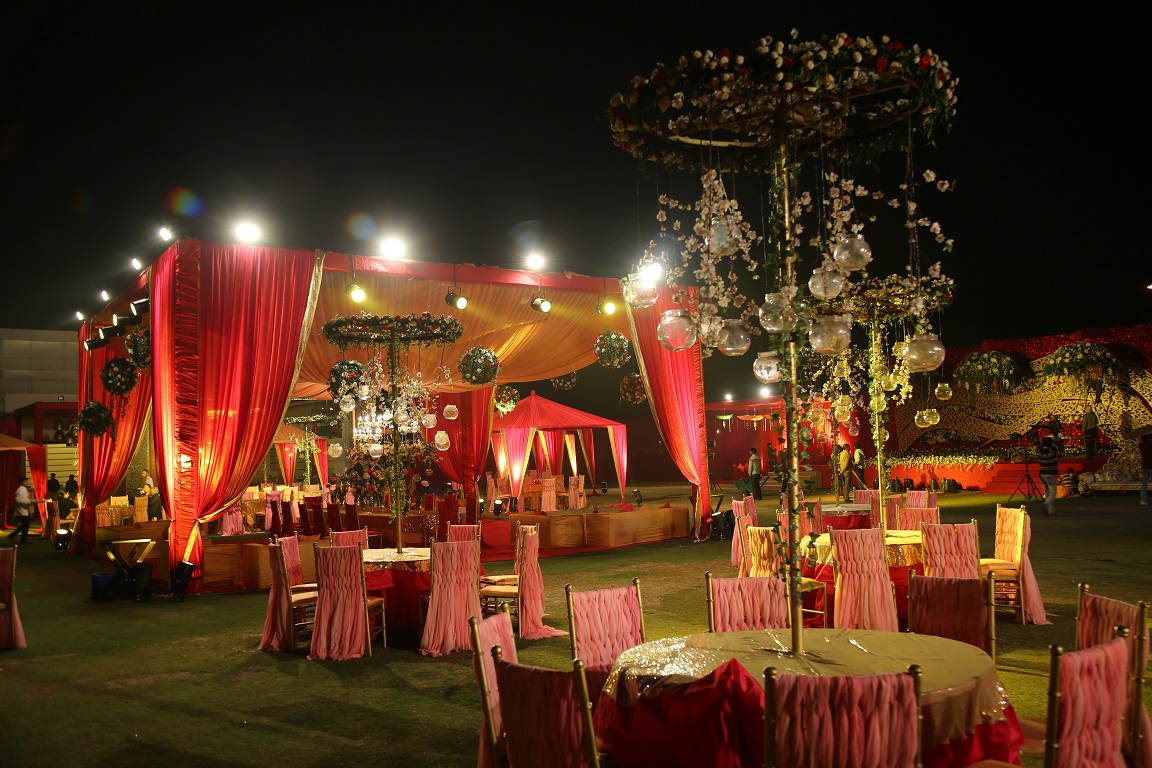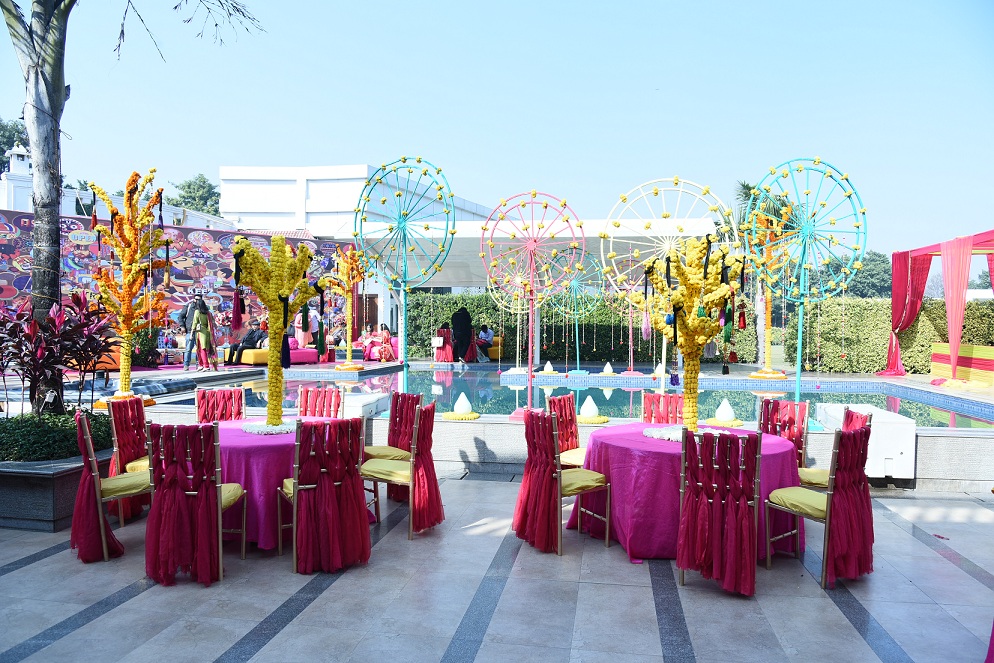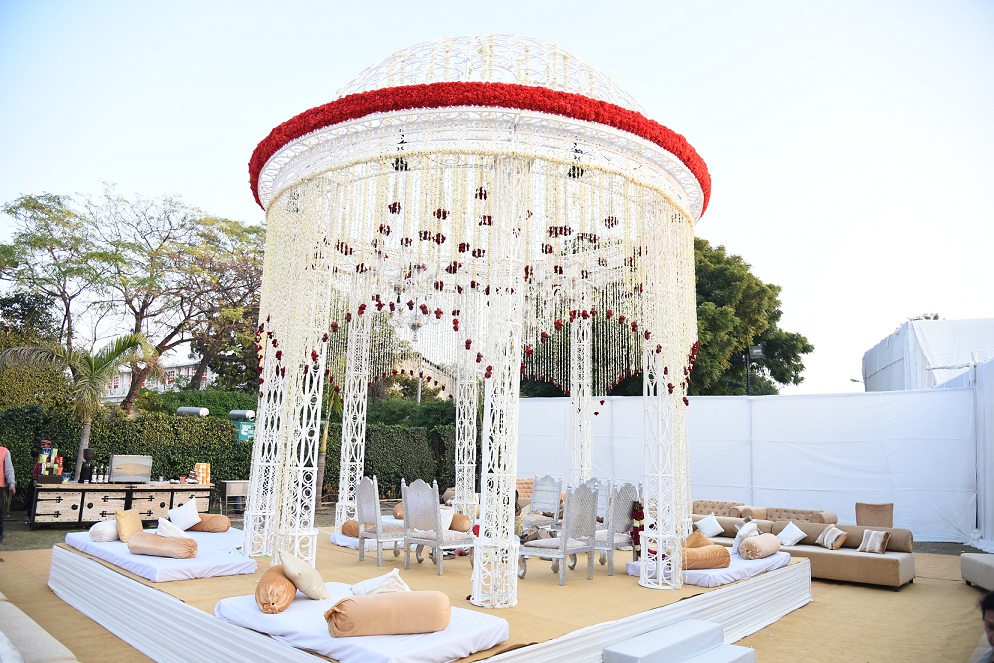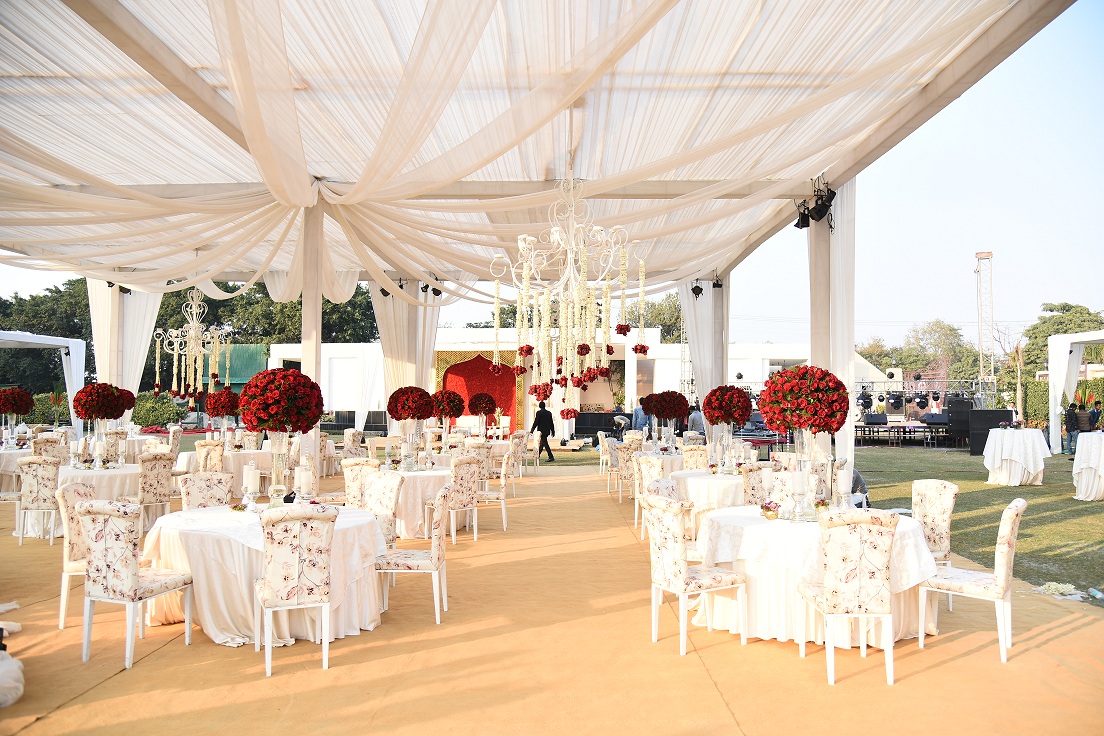 Balsons is a beautiful farmhouse located on NH8, Dwarka. It offers a wonderful ambiance and setting for a luxurious wedding. It has a huge lawn which can accommodate a large number of people, thus perfect for weddings. If the summer heat is too much to handle, you can organize a happening pre-wedding rain dance party and enjoy sipping cool drinks while dancing to crazy and foot tapping beats. A variety of snacks and drinks can be served at snack stations erected here and there, taking the excitement level to a new high.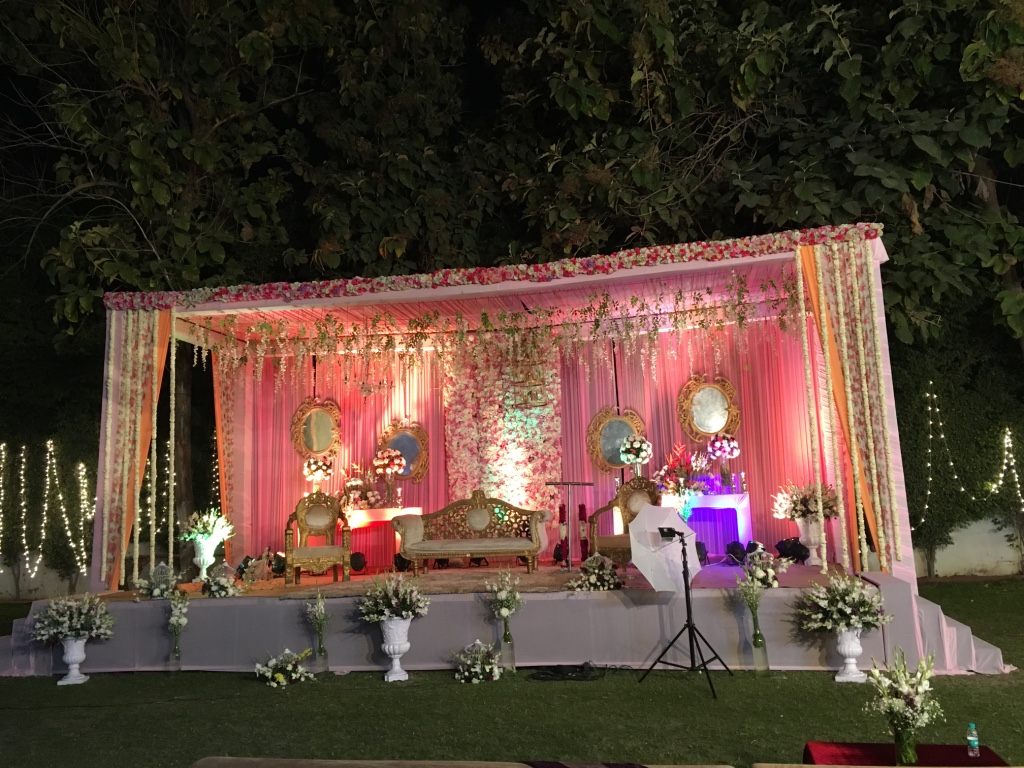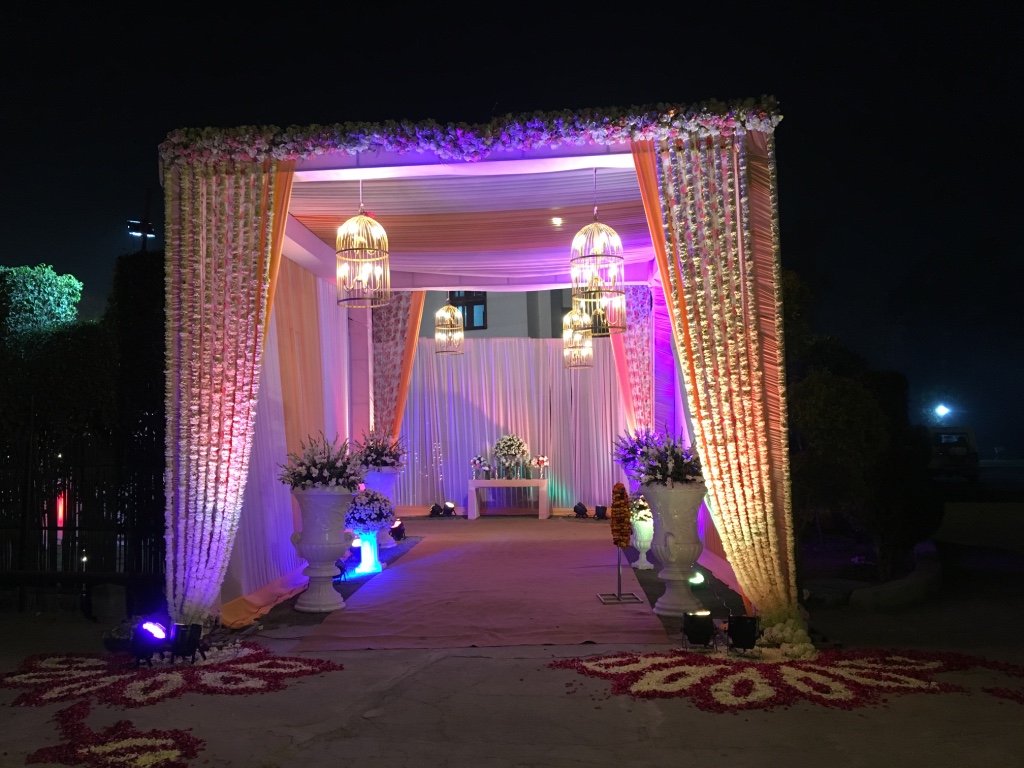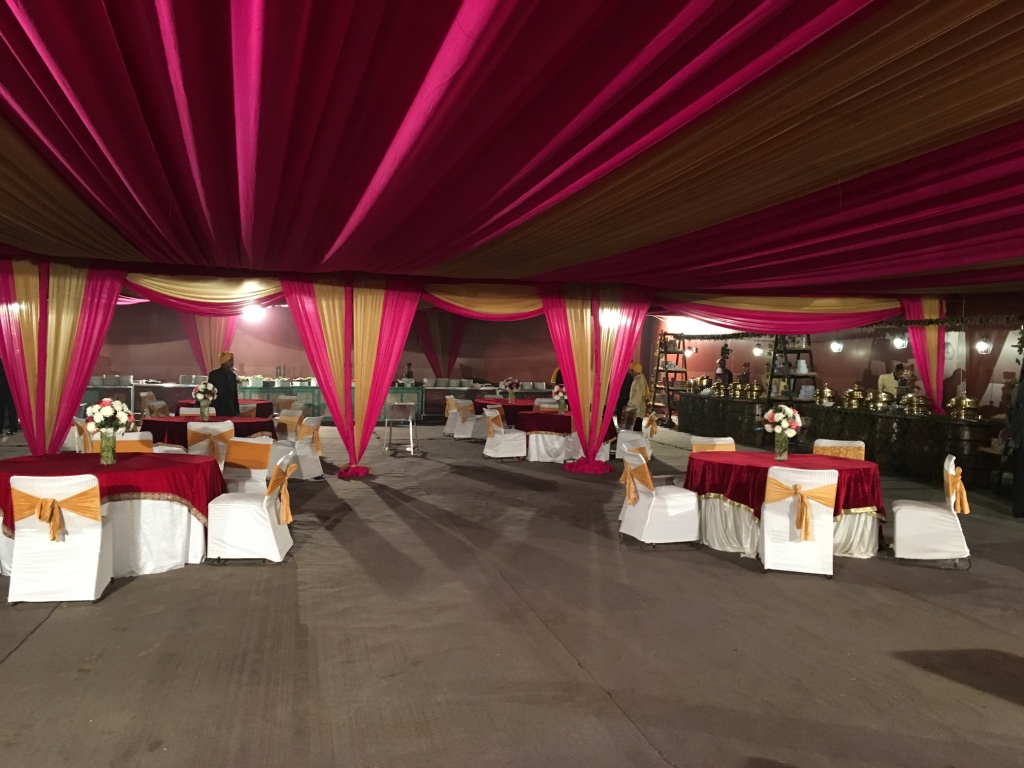 If you are looking for a summer wedding venue to organize pre-wedding and wedding functions like shagan, mehendi, cocktail parties, wedding and more, this farmhouse is perfect for your needs. The open area can be used to make exclusive arrangements. If you are looking at a unique, theme-based wedding, for instance, carnival wedding theme, it is perfect for elaborate arrangements and decorations. Vibrant colors all around with a lot of fun and exciting activities going on, it is going to be just perfect for the guests.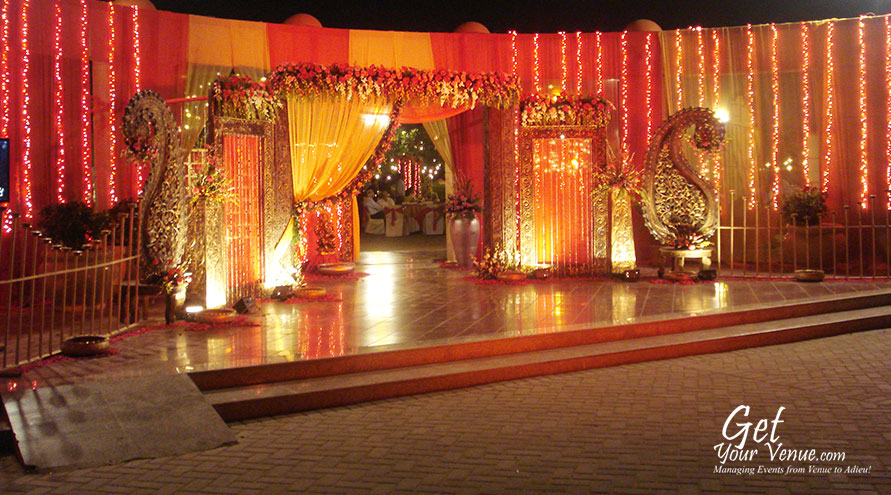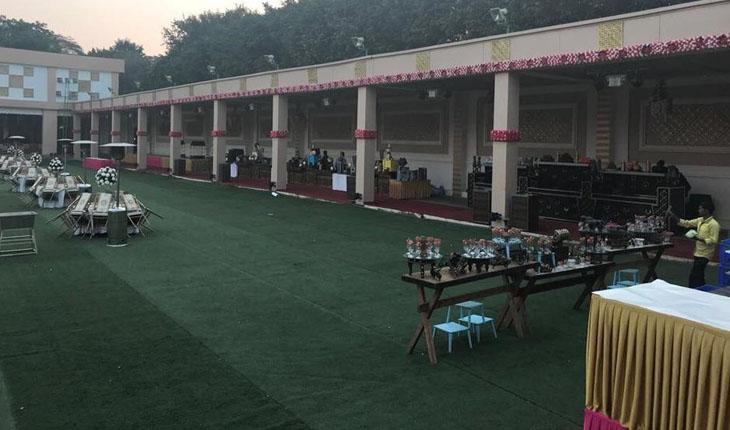 If you wish to beat summer heat completely, you can check out Devam Farmhouse. It has two huge indoor spaces that can cater anywhere around 250-1000 people depending on the banquet hall chosen. These halls can be decorated as per summer theme using pastel shade blooms, light-coloured table covers and serviettes, and fairy lights. If you want to go all out with charming, vibrant colors, you can choose good color combinations for décor and make the place come alive with tasteful décor. Colorful lanterns or bottles with lights will also create a perfect environment.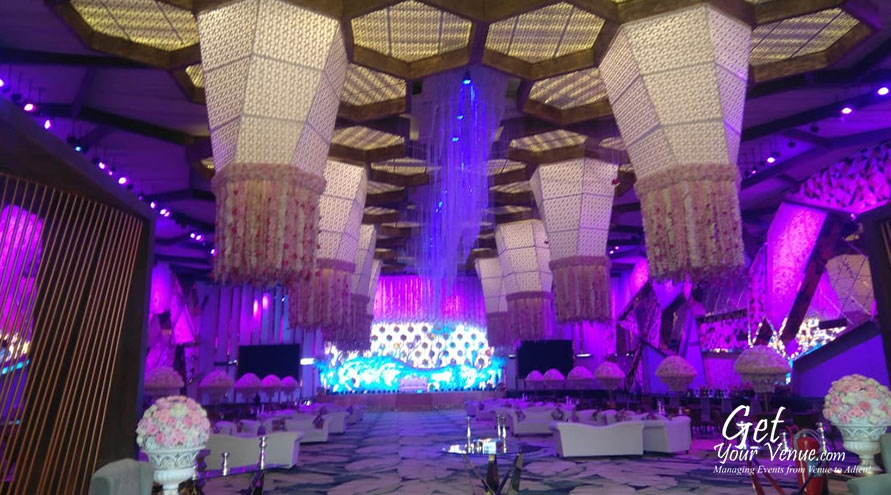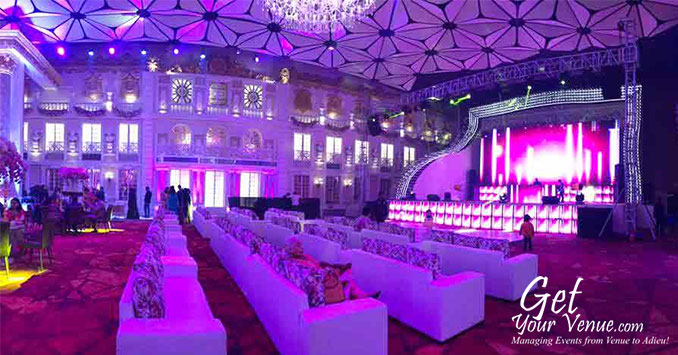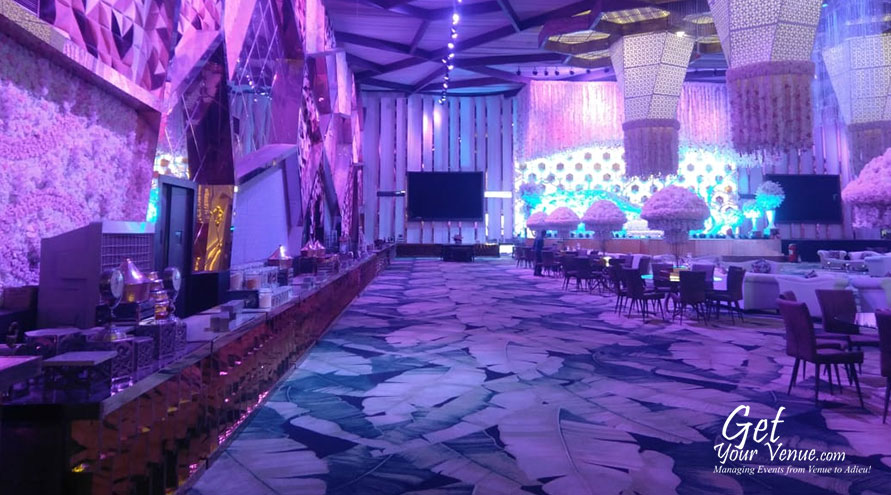 Atrio at NH8 is nothing short of a green paradise, a completely luxurious outdoor venue for happening weddings. Sprawled in an area of 5 acres, it connects you with nature. You can organize cocktails at poolside with some funny and exciting décor and activities making the party stimulating and pulsating. Main wedding 'do' can be organized in the vast lawns with amazing décor ideas like a rustic-theme wedding. Place beer bottles in buckets filled with ice here and there for the guests to chill and enjoy the ceremonies. Similarly, come up with finger foods and cook drink stations where foodies can delight in mouthwatering delicacies served with a flourish.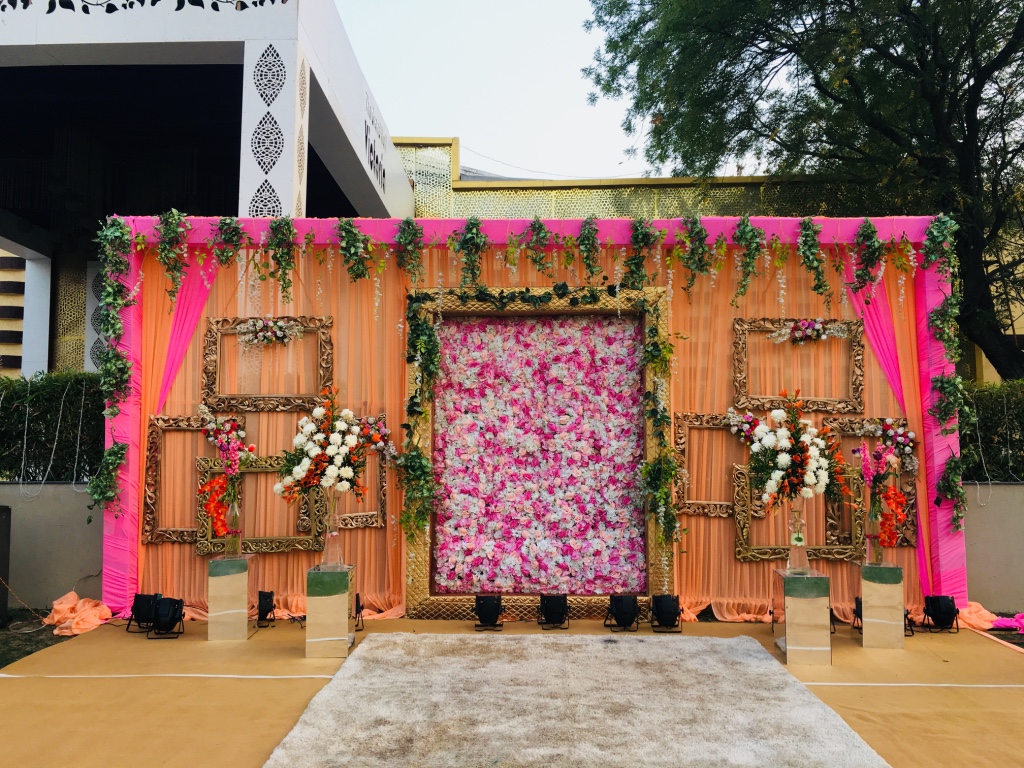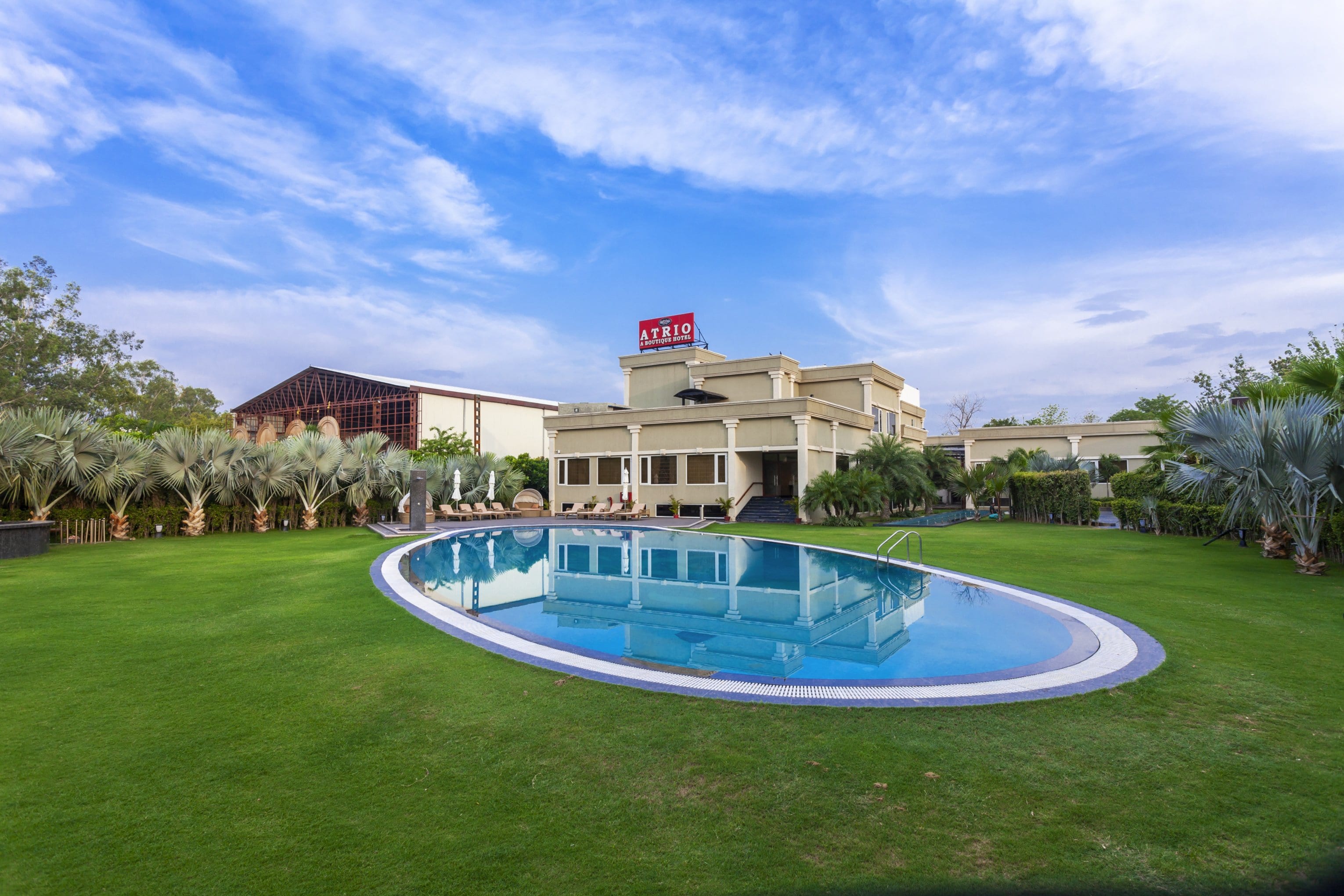 Mapple is a happening farmhouse venue on NH8. The place has 12 indoor venues and an outdoor venue for diverse events. If summer heat is beating down relentlessly, small functions can be held indoors in any of the banquet halls available here. Wedding can be organized outdoors Right from a flower-gated entry to blossoms all around and mist fans sending out cool, refreshing waves, a lot can be done to make the venue look more happening. Cover tree branches and shrubs with colorful lights. You can also erect lovely open tents with flowers and other décor objects hanging downwards. During summers, flowers are the best and natural ways to decorate an area.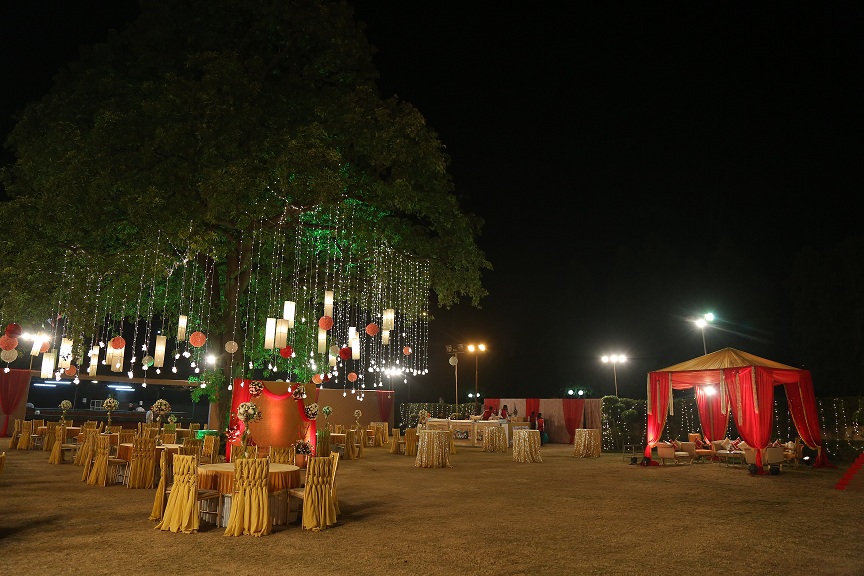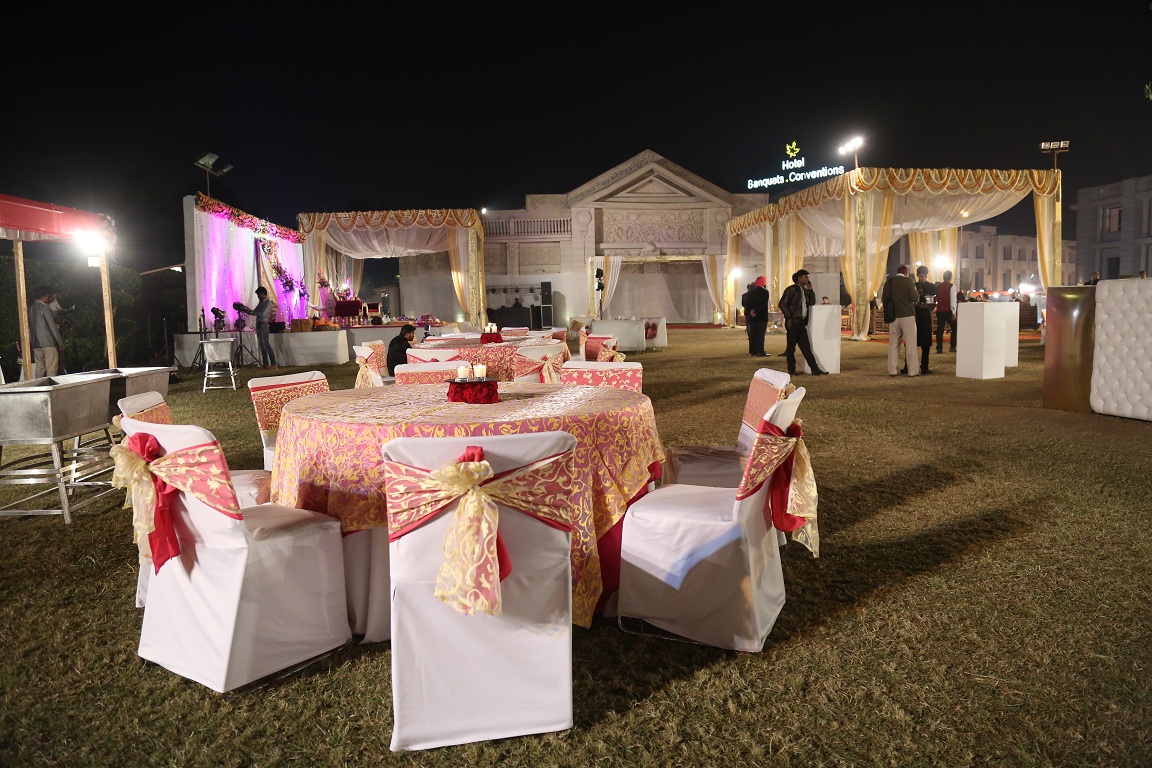 At Amaanta, sprawling lawns and indoor banquet hall welcomes you to celebrate the most momentous day in the life of any soon to be wedded couple. You can decorate the space in an Indian traditional style with floral hangings in the backdrop and Indian sitting arrangements with fluffy colourful cushions and flickering lights in lanterns creating a perfect mood lighting. Use colourful dupattas along with flowers to decorate mandap. Get a bridal seat erected in the lawns for morning rituals like shagan and mehendi.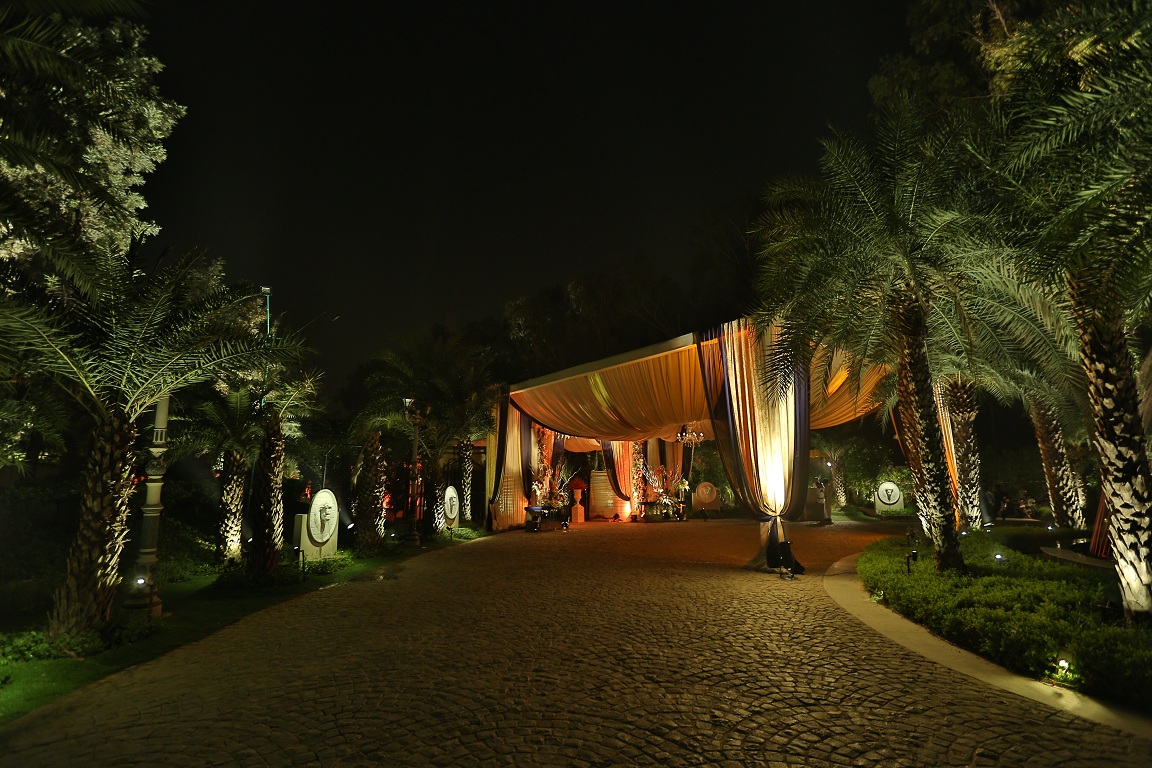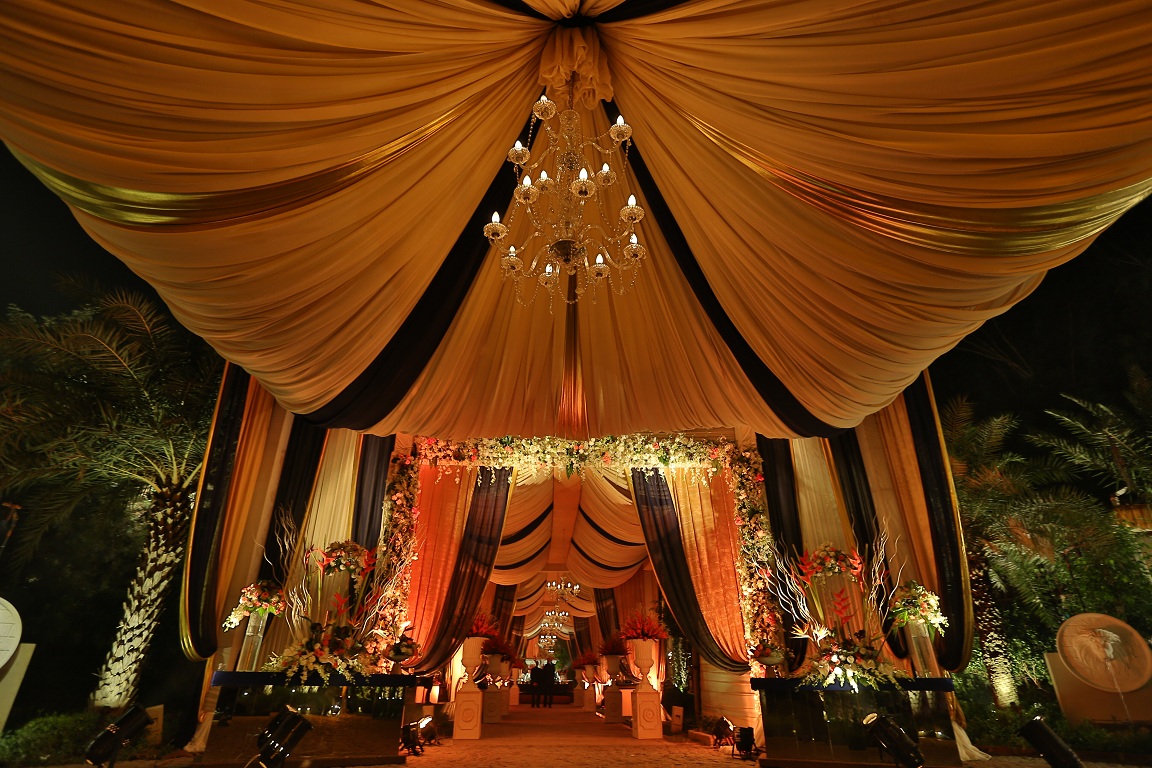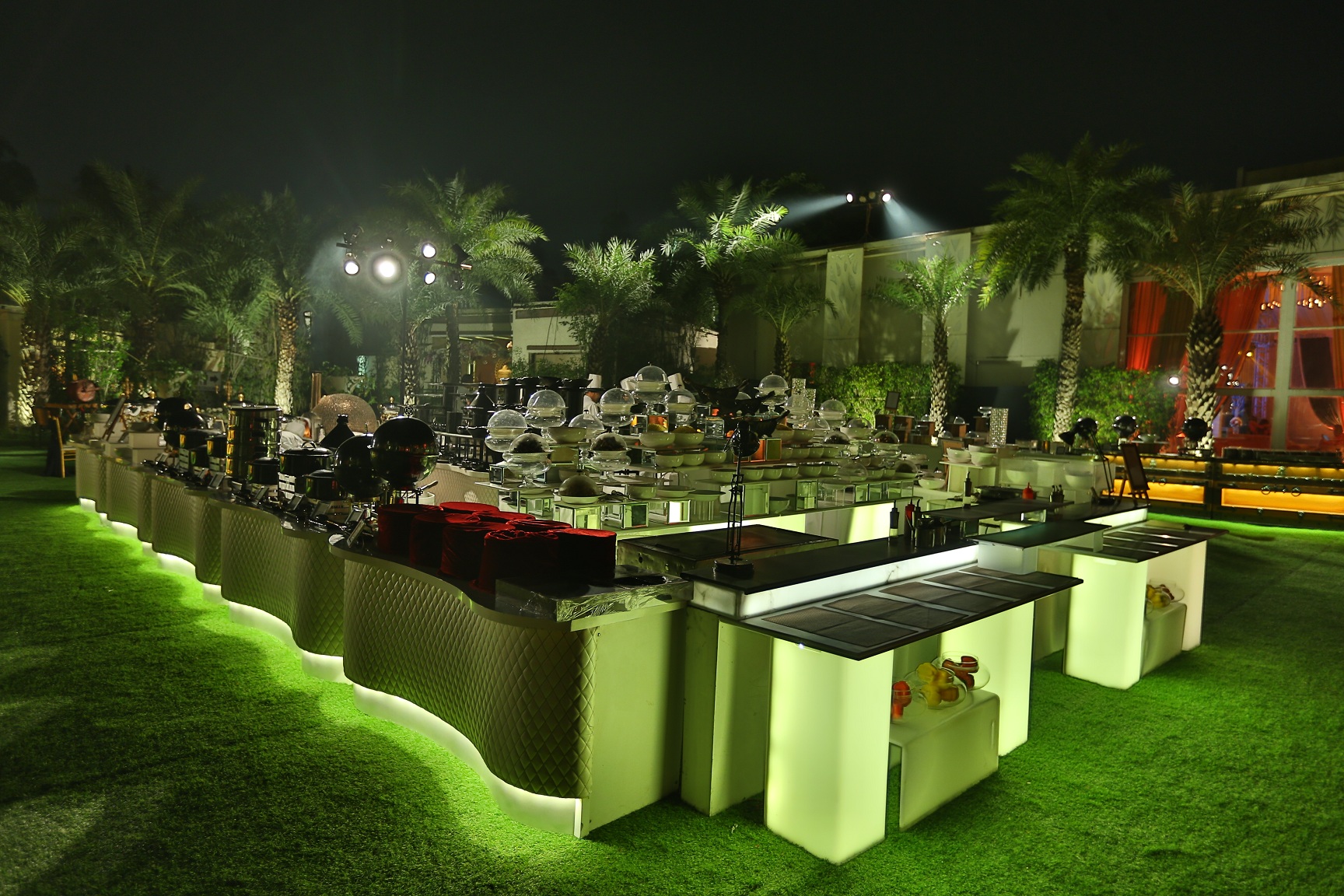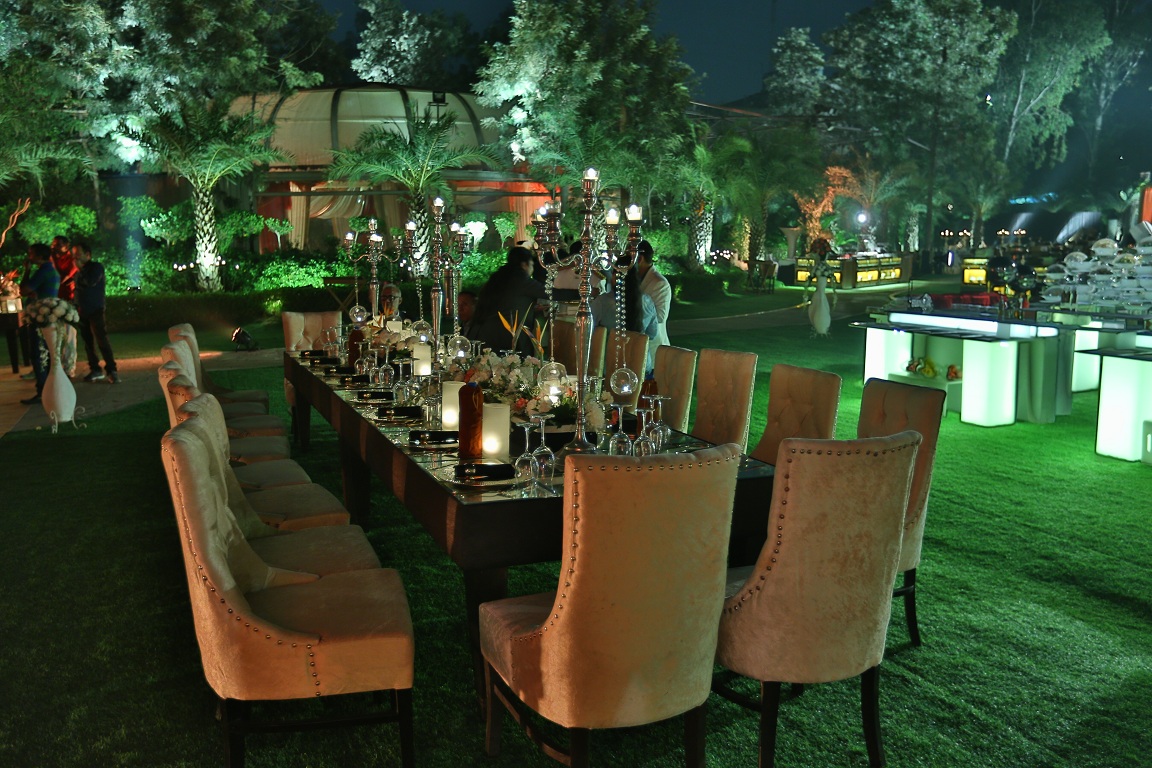 These farmhouses at NH8 has become one of the most sought-after venues for a cheery and summery wedding. Choose any one of them and create wonderful memories to cherish for a long time.