A Game Of Thrones Wedding Like No Other: Kit Harington Weds Rose Leslie
          In what can only be described as a beautiful, exquisite and elegant Scottish ceremony, Game of Thrones stars Kit Harington and Rose Leslie wedding tied the knot on Saturday, the 23rd of June 2018. The long-awaited celebration was nothing short of a fairy-tale wedding that was attended by family, friends, and fans alike. Here are all the deets about the wonderful Kit & Rose's wedding.
          It all started in 2012, when the couple met in Iceland on the set of Game of Thrones, to film for what would later become one of the most gossiped plot lines in the series. Since then, the couple had an on-off relationship, which they publicly confirmed in April 2016.
The announcement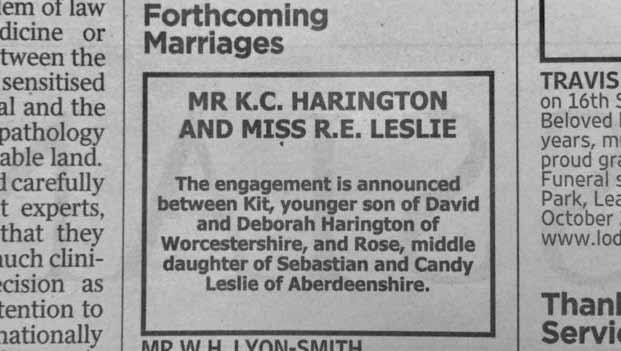 After our Jon Snow bent the knee and proposed prematurely, the couple announced their wedding last year in the Forthcoming Marriages section of The Times on 27 September 2017. Since then the wedding has been an eagerly awaited celebration not just by the couple, but also their fans.
The Venue
          It was a morning wedding and what the couple chose for their Scottish wedding was the Rayne Church - a beautiful and fascinating 18th - century building perched on the country outskirts, in Kirkton of Rayne, Aberdeen, Scotland. Simply perfect!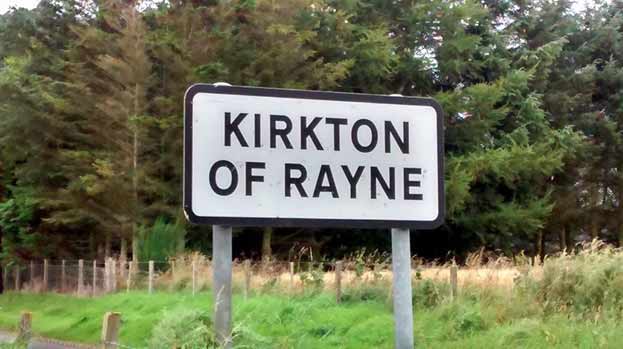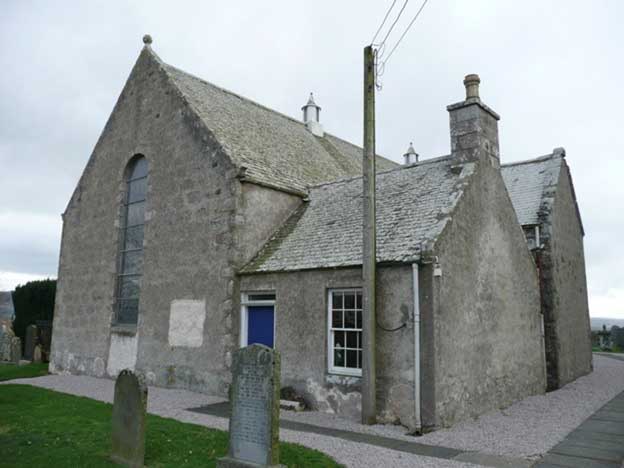 For the post-ceremonial reception, the couple invited their guests to a sprawling marquee set up on the grounds of the Wardhill Castle, a historic 12th - century castle owned by the Leslie family for 900 years & where the lovely bride also spent most of her childhood! Another great choice!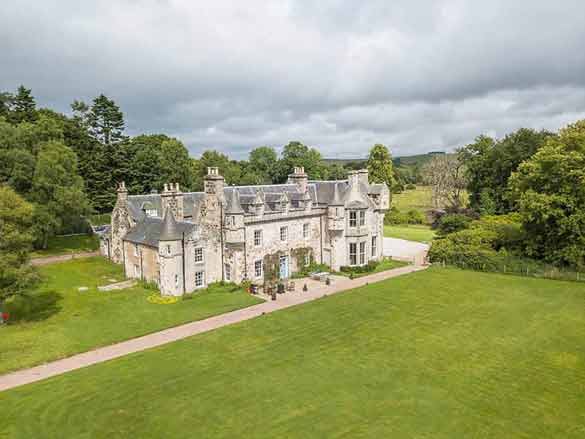 The Wedding
          The wedding was a splendid affair attended not only by family, friends & GoT co-stars but also enthralled fans who eagerly awaited a long time to catch a glimpse of the couple!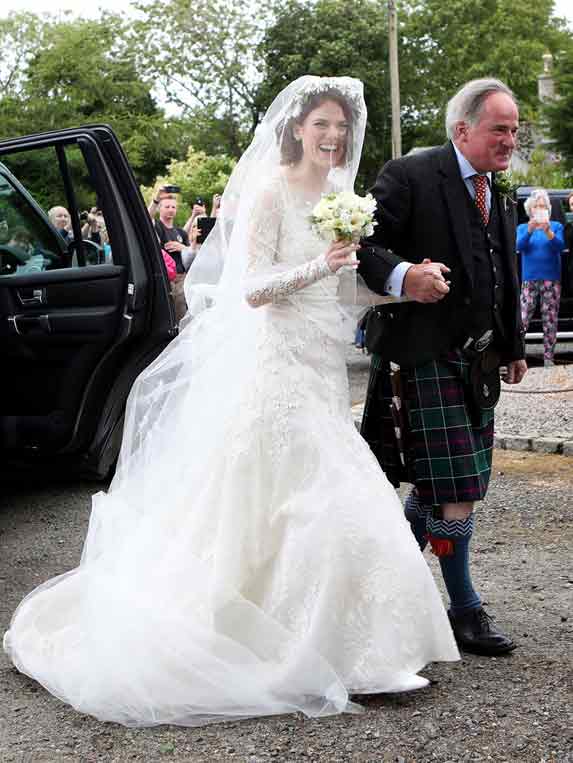 Our Ygritte looked no less than an angel, being escorted by father Sebastian Leslie! She looked adorable wearing a regal, vintage-style lace dress by Lebanese fashion designer Elie Saab. This $20,000 gown had a soft, mermaid silhouette, an elegant, sweetheart neckline with long sheer sleeves and an open back, embroidered guipure lace and silk threads and a Elie Saab signature belted waist and matching veil.
          On the other hand, the King of the North, Mr. Harington looked bona fide royal in a three-piece morning-suit.
          Making him look handsome and dapper, the suit was a longer tailcoat with pinstripe trousers and a contrasting waistcoat. With black shoes, a black tie, and a brown watch, Mr. Harington was quick to make his way to the church halls.
Guest Celebrities
          The celebration was a star-studded affair attended by friends, family and fans alike. Guest list included fellow cast members Richard Madden who looked suave wearing a kilt, Sophie Turner, and Maise Williams who stole the show with their matching outfits, Emilia Clarke looking gorgeous in a pink ensemble, Peter Dinklage looking sexy in a navy blue suit, Liam Cunningham looking sharp in a well-fit suit with a contrasting green tie, and the handsome trio - John Bradley, Joe Dempsie, Conleth Hill entering together.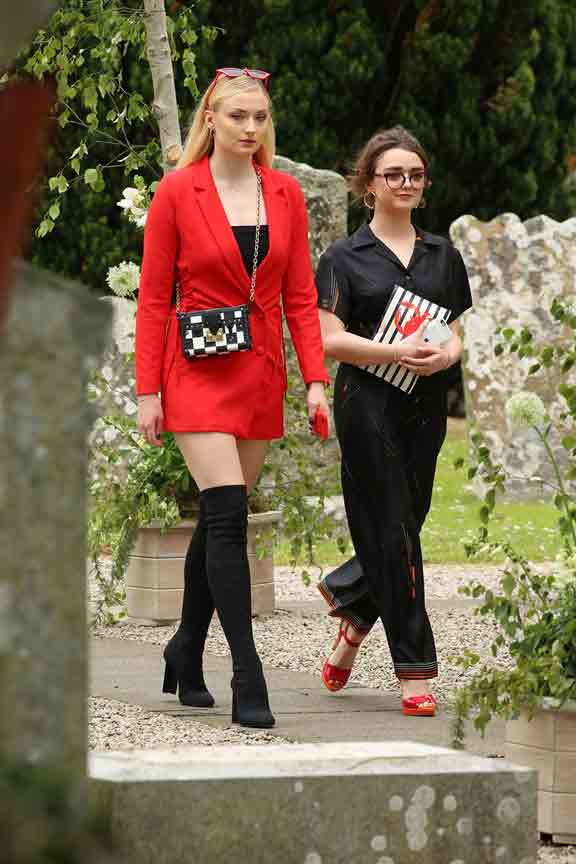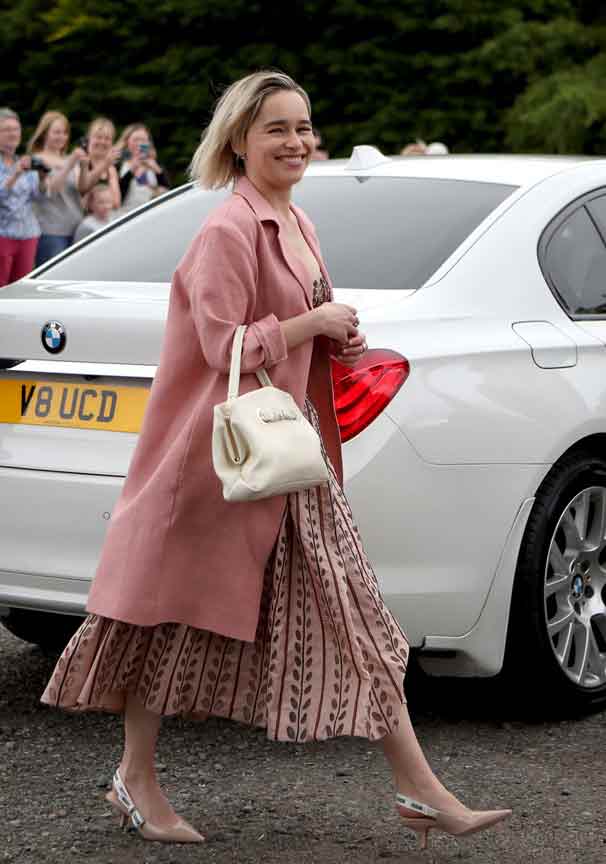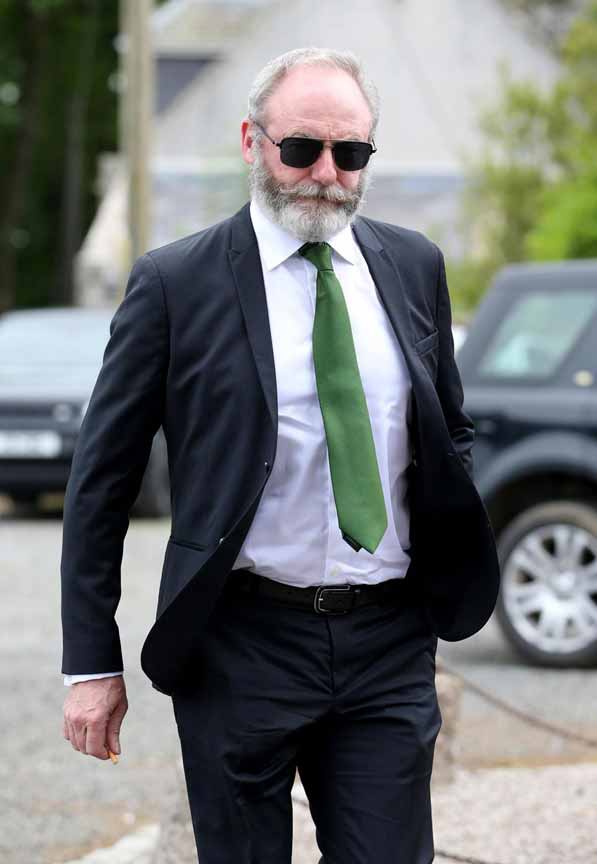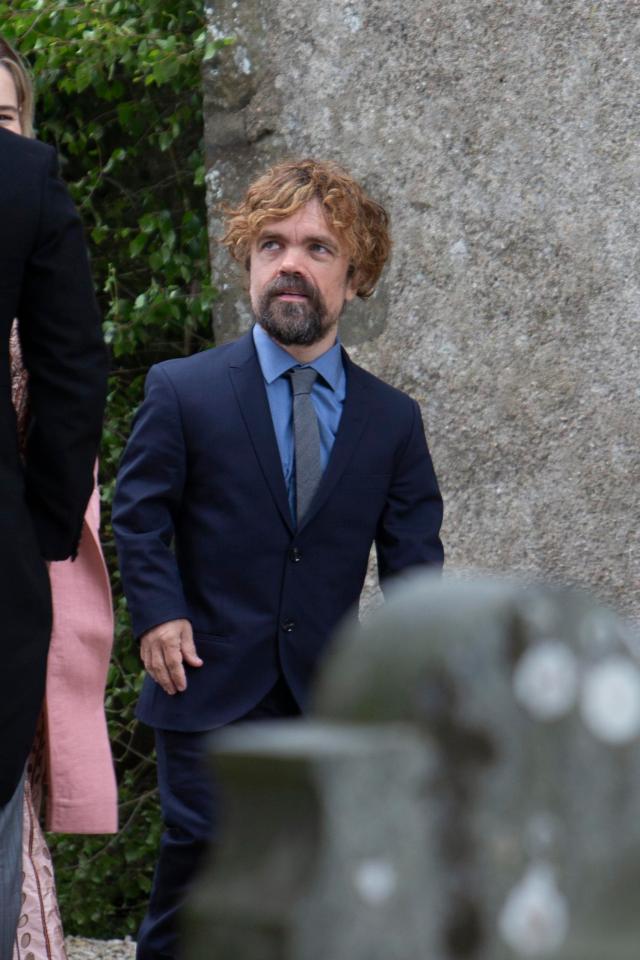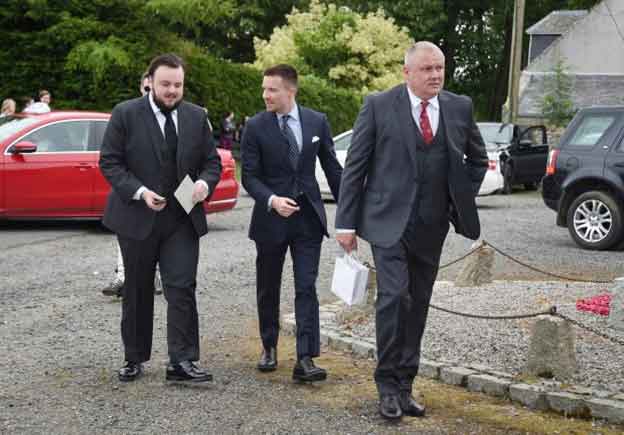 Having tied the knot, the newly wedded couple greeted fans and shortly left in a blue Land Rover 90.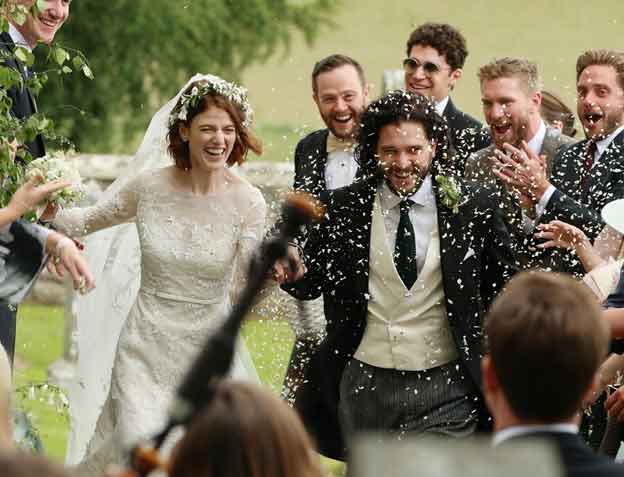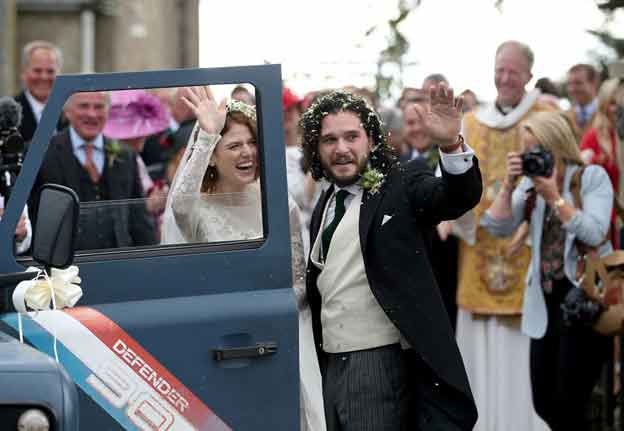 Thankfully, this wedding didn't take place in the GoT universe, as we all know how those turn out! To this couple, or should we say Mr. & Mrs. Harington, we all wish a happy married life.