Getyourvenue.com: Making Your Search For Suitable Wedding Venues In Delhi Easy And Comfy
It might prove to be the most tedious job when it comes finding a suitable venue for your wedding in Delhi. Roaming here and there, checking the availability, negotiating the prices, deciding the décor, parking issues etc; there are so many factors that rise up. Tickling with all of them and granting you a feeling of satisfaction, we bring to you the list of selective Wedding Venues in Delhi. After making a wide research, analyzing your requirement and budget and using our old healthy relations, we choose the most suitable venue for your wedding day.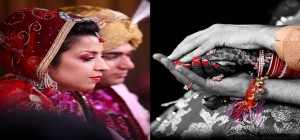 There are numerous Delhi Wedding Venues to puzzle you around. To make it easy for you, we list up your priorities and then present to you the most convenient ones. During the heavy saya dates when most of renowned venues get booked in advance we ensure to keep some good ones reserved with us as reasonable prices. Also, we take care of all the decoration, lighting, flower arrangements and catering. Our professional chauffeurs take care of parking issues, indeed, valet parking is offered to all our guests at all of our chosen venues. So, give us a chance to arrange your wedding in the most exquisite way.