Getyourvenue: Known for Specialized Wedding Photographers in Delhi
Photography is known as the only way to capture those special moments of life forever. And therefore it should be specific and substantiate. One single mistake or lacking can prove it all futile. Especially when it comes to Wedding Photography in Delhi; the present craze and ongoing trend force it to be done tastefully in a prolific way. It is a specialized and engaging job for the photographers to click all the special moments and smiles that matter. Not even a single ceremony, ritual or a gesture should be missed out. For this, we have hired a team of experienced and specialized Wedding Photographers in Delhi who use latest cameras and instruments to cover the best shots every time.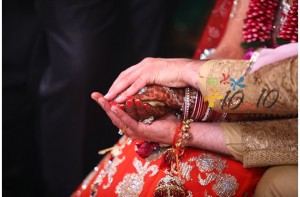 We understand how precious these pictures are for the families and therefore we make sure them to be accurate and priceless. From group photographs to individual posters; we capture all in the best manner. Because we dedicate not just our time and effort, but we totally believe in dedicating our heart to our job. Moreover, we keep the color scheme and paper quality such that neither the pictures look faded nor they appear to be so much jazzy. We deliver pictures that you'd want to adorn your walls for a lifetime. So, give us a chance to show you, how beautiful and happy people looked on your special day.