A Guide to Buying the Most Stunning Engagement Ring
By Get Your Venue | 22 May, 2019
Buying an engagement ring demands careful thinking as this ring is not just a piece of jewellery, but something which has a lot of emotions attached to it. Presenting a ring that the bride-to-be is not too happy about is a real downer. It is important that the engagement ring is chosen as per the personality of the missus. If she has minimalist tastes, giving her a flashy sparkler will show your thoughtlessness. Conversely, if you pick up an art deco ring for a city bride, it will turn out to be the classic case of square pegs in round holes. For an Indian bride, her engagement ring is very precious to her and as such needs to be something with which she can relate to. Here, we bring you a guide for buying an engagement ring.  
Engagement Rings holds delicate emotions
Engagement rings represent togetherness, loyalty, and commitment forever. Rings are one of the ways to express your love towards your partner. Investing in classy and dream rings will be the best value for the money you pay. An engagement ring must be bought after carefully exploring the best selection of rings. Rings come in white gold, gold, platinum, and rose gold. White gold and platinum are of silver colour, whereas rose gold is like copper/brass (darker shade of gold colour) as per
engagement ring buying guide.
Tips to help you in making the right decision:
Diamond / Sapphire: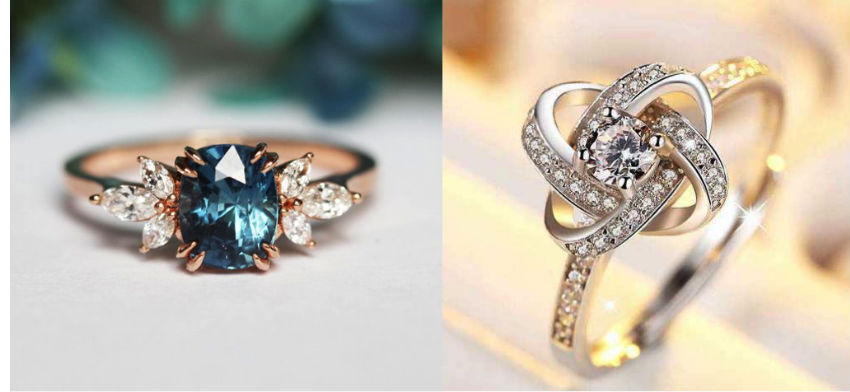 If you are looking for the hardest stones, then go for diamond or sapphire. They can be used daily. Check the guide to buying a diamond engagement ring before making a decision.
Choose a big and glittery stone in the centre; that's diamond. Cut, clarity of the stone, carat weight, and colour of the stone describes the quality of a diamond. Engagement ring outlets have the best quality diamonds available in their collection.
Know what your fiancée likes, some like sapphires.
If you are looking for less expensive stones, then go for a sapphire.
Also Read This: The sprightly wedding celebrations of Kamesh & Varsha
Shape: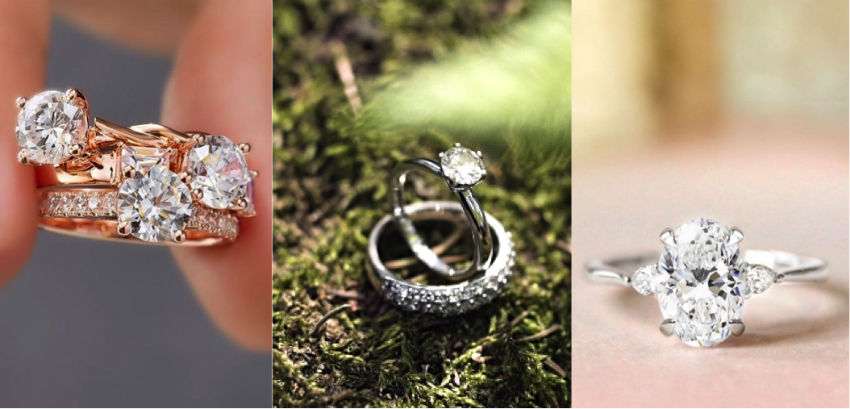 Diamonds with round shape are popular, these are called a solitaire ring, and it is a bit expensive.
If you go for designs other than round, then you can save a bit.
There are stones which are square in shape or oval in shape.
Type of metal: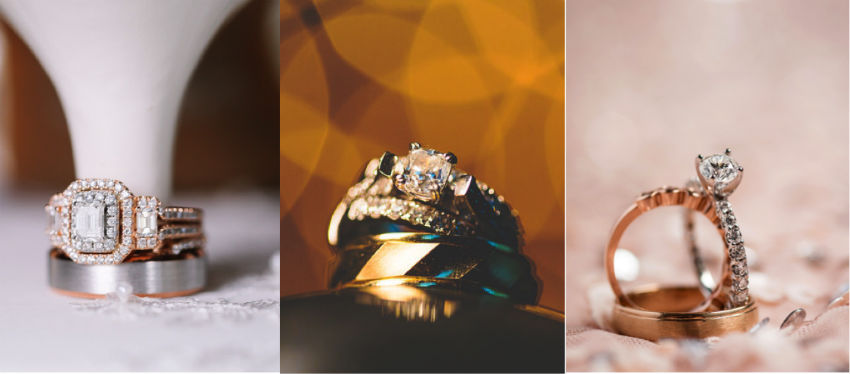 Choose between silver, gold, rose gold, platinum, and white gold.
These days' people opt for platinum or white gold. These two metal look similar, but white gold is less expensive when compared to platinum.
Advantage of choosing platinum is that it is durable when compared to white metal.
Engagement ring styles and setting:
Engagement rings store has the most exquisite collection of rings.

Glamorous rings: Glittering diamonds having the settings to hold the diamond high. You can even add diamonds around the centre. It makes the diamond in the centre look bigger.
Antique/vintage designed rings: If your fiancée likes rings with intricate work and unique items from the past, then antique rings are the one to be chosen.
Modern and contemporary design rings: these are the rings which have the non-traditional touch.
Classic rings: this is the popular style for engagement rings. Solitaires are the rings with diamonds at the centre having a plain band. You can even add diamonds on the plain band.
While selecting the setting of the stone, consider the maintenance and how often it will be cleaned. Some of the settings require maintenance and care.
Also Read This: Also Read This: Bringing Special Effects to Your Wedding Photography Delhi NCR
Ring size:
Take your fiancée ring to the store, or trace the ring on paper, or ask her for the ring size.
You can wear her ring on any one of the fingers and mark the point till it fits in. Based on this reference, you can choose one.
You can wear her ring on any one of the fingers and mark the point till it fits in. Based on this reference, you can choose one.
Visit a reputed engagement ring store that showcases the classiest and unique collections of rings. Happy
Engagement ring shopping!