Importance of a dreamy Pre-wedding shoot
By Get Your Venue | 14 Apr, 2018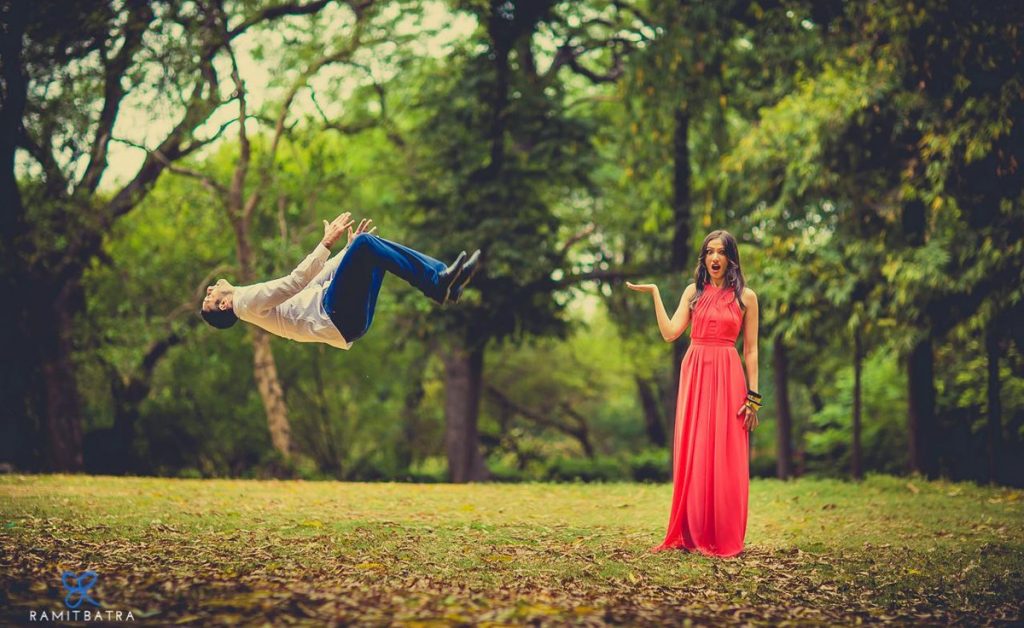 Touted as one of the most fun and engaging session in marriages, a pre-wedding shoot is on the "must have" list of all couples today.
Living to the hype, a pre-wedding shoot can actually help you in different ways. First, it lets you build a good rapport with the photographer, especially if you are hiring the same one to document your wedding day as well. Pre-wedding moments are romantic times for the couple. It isn't rare to see couples happily reminisce their initial chemistry and relive that spark during a shoot. In short, it's a great way to capture those everlasting memories.
What makes a great Pre-wedding photo?
The two most important aspects that help you build a great pre-wedding shoot are – first, whether or not the pictures can tell the couples' story and second, how emotions are captured by the lens.
Choosing a theme which relates to the journey of the couple makes it even more appealing. Pictures have to tell something; who they are, how they began, or where they're going as a couple.
Pre-wedding photoshoot preparations
As simple and effortless as they look, pre-wedding shoots are not that simple. There are a few things that you must keep in your checklist.
Start by doing your research on shoot - like location, wardrobe, concept, and especially your photographer. See some samples of pre-wedding pictures and take note of the concepts you like, before you decide to go through the lens. Then comes the photographer. Find a photographer who not only suits your budget but most importantly, is capable of delivering the concept you've chosen.
Pre-wedding concepts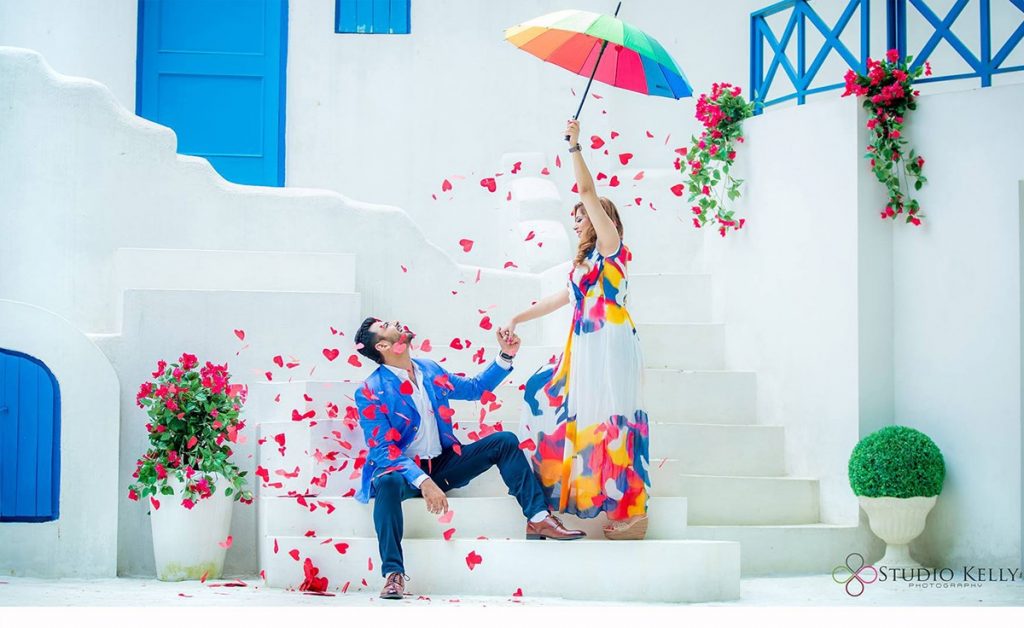 Nowadays, couples and photographers come up with concepts ranging from engaging themes, locations to also using different props that create a perfect storyline. With countless options to choose from, it sometimes becomes difficult to finally settle on one. To make things easier for you, we have sorted most happening options in trend these days:
1.) Bollywood theme concept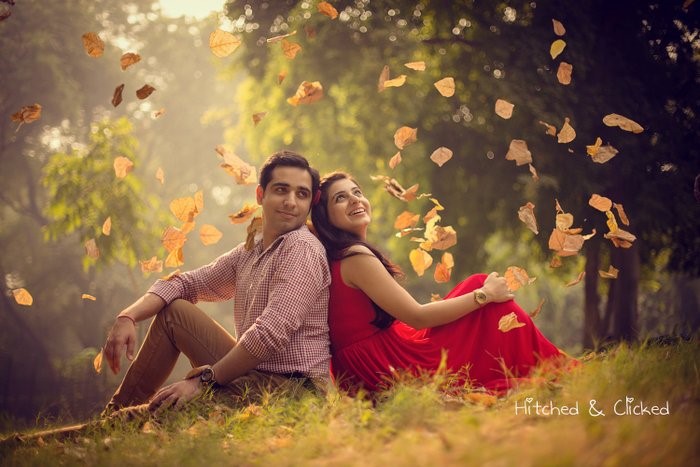 Bollywood theme has been one of the favourite for couples with a filmy taste. Movie based themes make the couple feel like stars straight out of the movie set.
2.) Traditional concept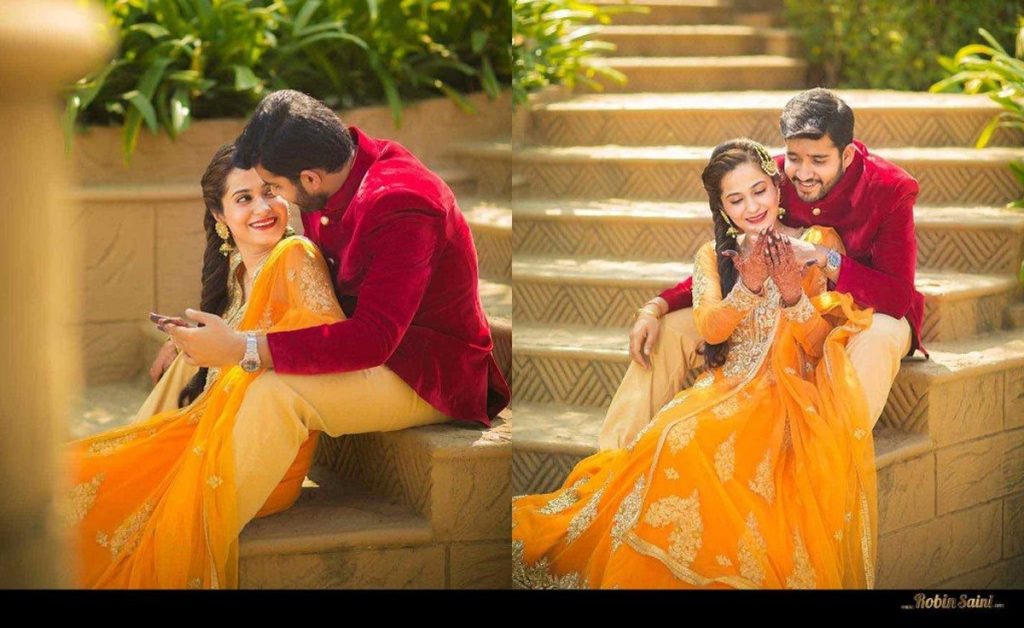 In traditional concept, you delve into the roots of your cultural heritage and display those cultural elements in your photos. It is important to pick a right location like a fort, palace or some monument as a backdrop.
3.) Hashtag and Captions theme concept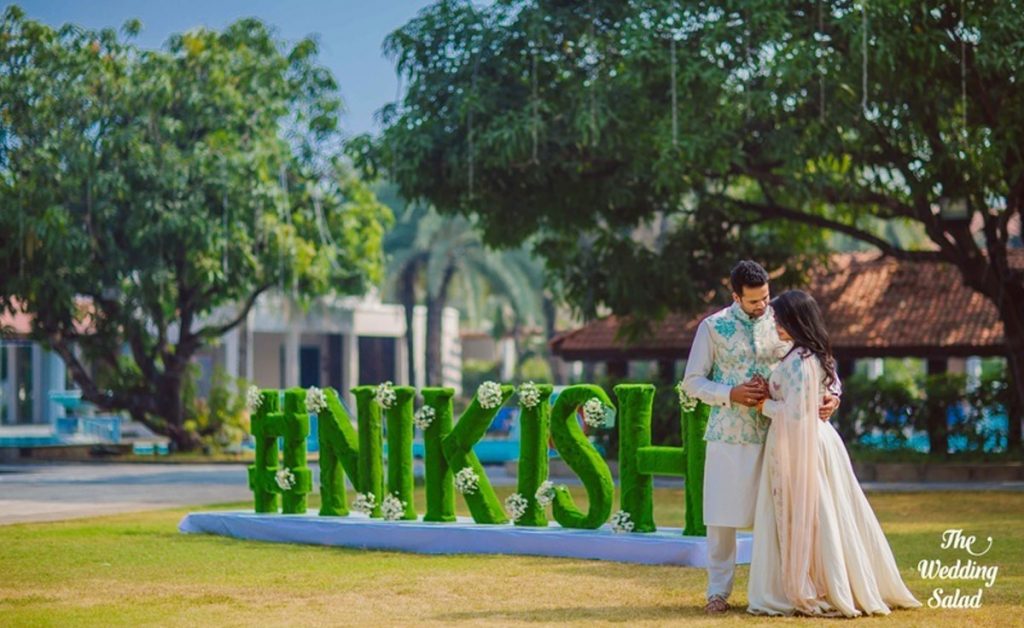 This is a more exciting theme that lets the couple have fun with props like words, hashtags, and captions. The captions can be printed on custom designed cue cards or can be bought from the stores.
4.) The Indigenous concept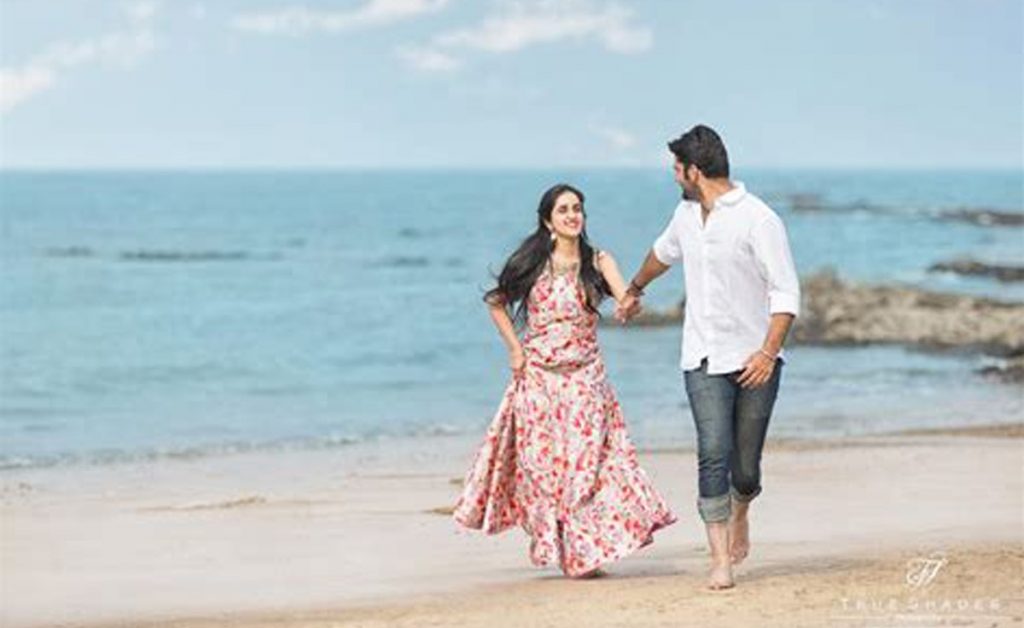 The indigenous is a concept that has just become popular in the past few years. It's actually like having your picture taken candidly as you go about doing your basic stuff like walking or shopping. It is perfect for couples who don't like to pose in front of the camera. Choosing a photographer experienced in taking candid pictures is a must.
Choosing an ideal location.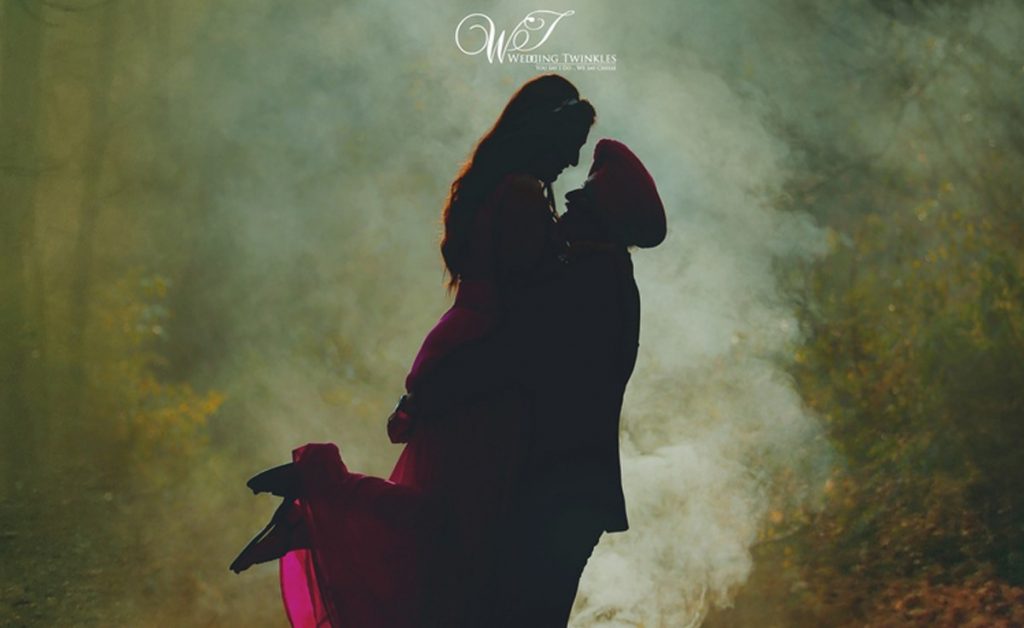 Monuments and historical locations have their own beautiful charm and go well with more traditional themes.
It's never a dull idea to travel down to hidden steppes, valleys, caves, and islands and have your pictures taken there. Your shoot will feel exotic, rich, and beautiful. Be sure to do a thorough research of the place you're going to, though.
Also, finding a location that's not meant for tourists can help you be more relaxed during the shoot. Your wedding day is a day of great import in your life and you cannot afford to have anything go wrong. One thing you can do to make it perfect is hire a professional wedding planner like GetYouVenue who can help you plan the best wedding given your preferences and budget.