What to Learn from Virat and Anushka's Wedding
By Get Your Venue | 03 Jan, 2018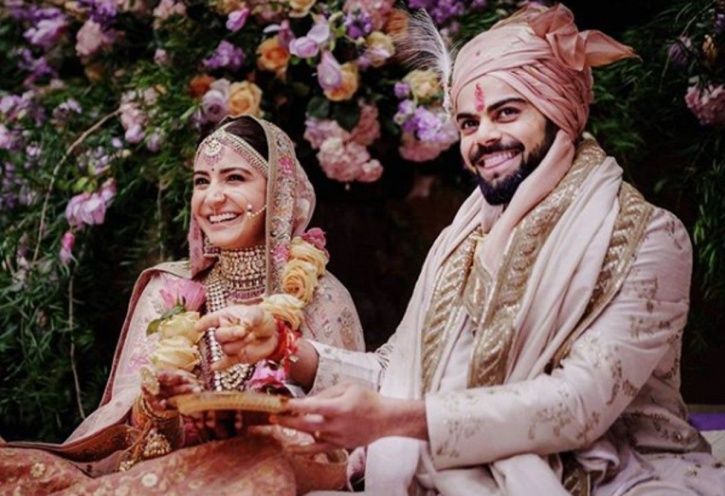 The Wedding and reception of the power couple from our favourite Indian Cricket Team and Bollywood, Virat Kohli and Anushka Sharma is just over and we cannot help but keep gushing over this lovely duo. That the couple was much in love was pretty much evident from their pictures and posts on the social media handles but that the two were going to tie the knot soon was kept a secret and away from the media attention for 6 months. And now that their wedding in Italy and consecutive reception parties in Delhi and Mumbai are over, we have a lot of takeaways from the entire function as we look back. Just as there is a lot to learn from their relationship, the way they executed their social marriage is also worth considering. So, if your wedding planning is on and scheduled early next year, here is what you must learn from the iconic Virat-Anushka Wedding that has recently gone by.
• Simplicity is the Key – Wedding is perhaps one of the most important days in your life and going an extra mile for this day is obvious. However, make sure that you don't end up overdoing things, ruining the simplicity of this day, which is naturally beautiful. Look at the way Anushka went for a minimal makeup look on her wedding and yet, looked radiant and charming. The couple chose white and pink for the wedding day, highlighting simplicity throughout. Also, the wedding functions can turn out to be hectic, which is why, it is all the more necessary to keep things simple on this particular day.
• Attention to Details – You must have had a look at the wedding reception card that the couple prepared for their Mumbai reception. It not only has a small indoor plant on it but also contains the guest's name on a gold plate. The entire card comes with a gift bag that makes it look even more like a royal invitation. Since a wedding has much to do with welcoming guests and seeking their blessings, it is important that you pay as much attention to detailing and customization as possible. After all, who wouldn't like to make one's Wedding a memorable event for everyone?
• Color Coordination – Just as Virat and Anushka went for simple colours and light makeup on their wedding day, they chose bold colors and gorgeous designs on their reception days. It is always best to go for a grand look on your reception because when it comes to reception, your look is all that catches the attention of your guests. Their dresses were not only color coordinated but also matched in style. For instance, Virat's black Jodhpuri kurta with a Kasmiri Shawl merged seamlessly with the red Benarasi saree, worn by Anushka. Make sure that you match up Lehenga with Sherwani and traditional Benerasi with Dhoti instead of mixing them up together.
• Eco-Friendliness – This is yet another aspect worth learning from the Virat-Anushka wedding. Starting from the floral decor in their Italian wedding to the small home plant on their wedding reception card, things were kept as green as possible.Eco-friendliness was preferred over artificial and grand decorations. So, these are some of the most important points to be considered from this famous and attention- worthy wedding of the two starts of our country. If your wedding is also approaching fast, it is time to put all your last minute plans to action and make sure that you turn your entire function into a few memorable days that last forever.