Pro Tips to Turn Your Corporate Party into a Successful One
By Get Your Venue | 03 Dec, 2019
Planning a corporate party is no easy task. Sure, you can play some music, serve appetizers and decorate the venue elegantly to set the right ambiance, but attending yet another party will only look repetitive and boring to your boss and other employees. So, to make sure your party is exciting and worth attending, you must come up with interesting corporate party ideas to serve guests with something new, which could help them to unwind and have a wonderful time. You can also consider hiring an expert corporate party planner who can do the job on your behalf. This will not just help you turn your party into a successful one but will also lighten your workload.
Tips to organize a successful corporate party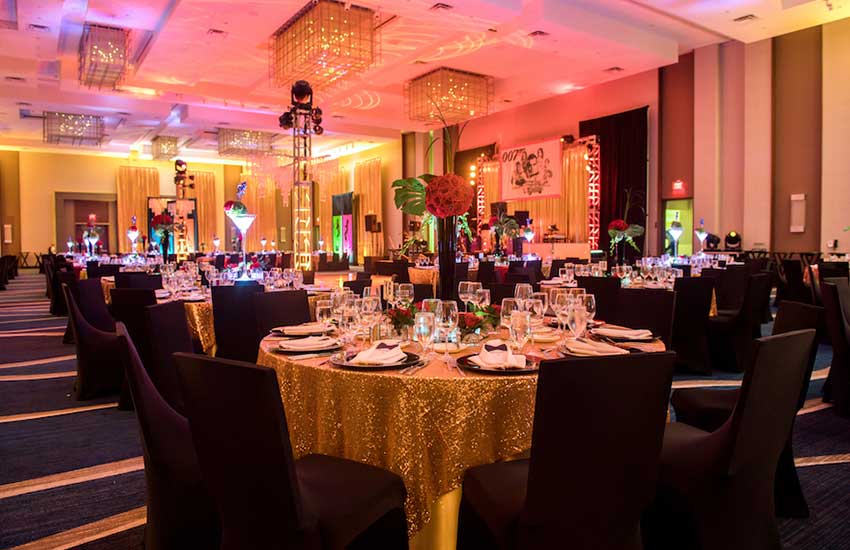 Plan & Search Your Venue in Advance 
When you organize a corporate party, you have a set budget. But whether you have a limited budget or ready to splurge, booking a venue at the last moment always makes you pay a hefty amount. So you must act smart and start your search early to get the best venue and best deals. Also, make sure you pick the location that helps you get everything with ease.
Location & Transportation Cost 
These are two important elements that you must keep in mind while planning your corporate party. Keep in mind that the location you pick doesn't require too much transportation. Also, analyze what will make you save more money; picking a local location or arranging transportation? However, cutting down on transportations can make you save a lot of money, especially if you are on a tight budget.
Food & Beverages
Remember no matter how you decide to go about your corporate party arrangements, the food and beverages you serve to your guests have to be good. It is something that can help you impress your guests instantly. So aim for food that tastes good instead of being fancy. You can also go for a buffet which is more economical and require less manpower.
Keep expenses within a budget 
If you have a set budget, you must keep an eye on all the expenses you are making for booking services for your event. Be it your venue booking, décor, catering, or transportation, track all your expenses and ensure it doesn't cross your budget. Don't forget to negotiate with the suppliers and get the services booked within your budget.
Now that you know all the amazing ideas to turn your corporate party into a successful one, start planning and don't forget to use these tips. 
You can also contact our cocktail party experts to do the job for you. We promise you hassle-free arrangement and experience for the lifetime.