Real Advice and Information to Plan a Wedding in Goa!
By Get Your Venue | 20 Oct, 2019
Wed in style and a far-away land- if that's your motto, this is absolutely the right place for you, especially if you want your wedding to be a destination wedding in Goa. When it comes to the wedding destination in India, it always tops the list. But whenever the thought of planning a wedding in Goa comes to your mind, there are lots of thoughts and dilemma crosses your mind. Since destination weddings are not always easy, here we bring you some easy-breezy tips and real advices to plan your wedding without any hassle.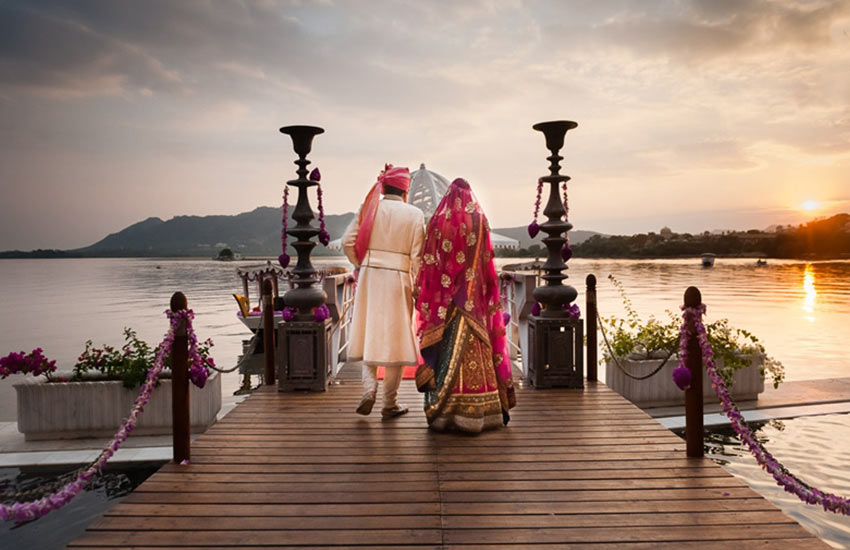 Choose the right venue in Goa
Goa is a home to multiple resorts, villas, lawns and luxe hotels, which makes picking the right venue in Goa quite a tedious task. To help you out, here we have listed out all the wonderful wedding venues in Goa to plan a wedding. What you must keep in mind while selecting the wedding venue is that it must fit your style and can accommodate all your guests. You can also go for a venue with a beach side view and poolside area.
Pick the right time for a wedding
Goa is a tropical place so it is really vital that you pick the right months for the wedding as too much humidity or heat can bother you and your guests. So if you are looking forward to getting married in Goa, you can pick dates between October and March as the weather is pretty pleasant at this time of the year. But also remember, Goa experiences monsoon from June to September, which is why beach weddings are not permitted by the government during these months.
Read this: Highly Auspicious Wedding Dates to go for in October 2019 till September 2020
Hire a wedding planner
Planning a wedding in Goa would be a tedious task, without taking the help of somebody who knows about the place and has organized a wedding. So we suggest you go to a wedding planner and make sure you hire the one with enough experience. Hiring a good wedding planner would help you get the lower vendor prices and would help you arrange your wedding on a budget. From finding the best deals, doing the guests' arrangement, décor, and other things, these wedding planners will take care of all the arrangements.
Set a budget
If you wish to avoid a disaster at your wedding, make sure you set a budget before starting planning for your wedding. Setting a budget would help you and your wedding planner to make all the arrangements within a budget. Moreover, it will also help you keep track of your expenditure. Also, remember to not forget to add the cost of the transportation and traveling cost of non-local vendors like a photographer or makeup artist as these things will also cost you a hefty amount. So must create a budget after including all these additional costs.
At last, If you have any queries or need any assistance in finding the right venue or vendor for your marriage in Goa, Get Your Venue is here to assist you 24*7. We strive hard to deliver more than the expectations and promise top-notch quality work to our clients. So book us now and turn your wedding into a magical affair.