Reasons Why Wedding Planners are Blessings in Disguise
By Get Your Venue | 13 Jan, 2018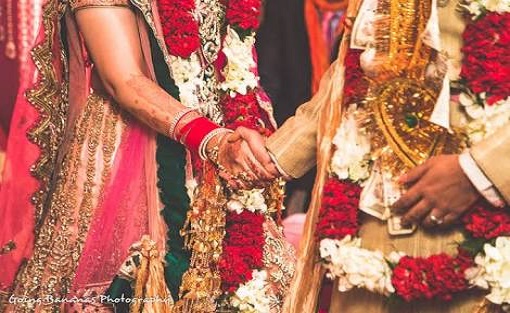 Planning a wedding is no child's play. The process calls for a lot of prior planning and attention so much so that the spectrum of thoughts range from "Oh, I am getting mad", "How will I manage all this," to "I don't know which is the best theme for my wedding" and "I think I need to quit my job to get over with so much". Planning for a wedding can be so hectic and confusing that it's enough to drain you out of your time and energy. At times, the constant urge and attempt to put across everything perfectly can also make you feel tired. However, all these should not get on your nerves so much so that it mars the happiness of entering this beautiful new phase of life. And this is exactly where the professional wedding planners come to play.
If you are planning your wedding and are not convinced enough to hire professionals, here is what you need to know about the necessity of wedding planners for your big day.
• The Services Cover Everything You Need – Perhaps, the best part of the professional wedding planning services is that they offer all-inclusive solutions. So, right from the venue to the menu, the experts take care of everything. All you need to do is communicate your requirements to them and constantly keep in touch to ensure that things are on the right track. It is this comprehensive nature of their services that make wedding planners so necessary and valuable today.
• There is No Better Way of Channelizing Your Money for the Right Use – You might wish to do a lot of things and make your wedding truly extravagant. But what comes in your way is the budget and it is not a wise option to spend too much, crossing all your budgetary limits. The professional wedding planners, with their experience, know how to strike a balance between expenses and the things you want. So, they make sure that everything is done within budget and yet, with such perfection that you are left with no scope for disappointment.
• Leveraging the Far and Wide Reaching Connections – Wedding planners organize your entire wedding and if you are lucky enough to get hold of a trusted and experienced planner, be rest assured that he/she is going to have an amazing network. The planners can easily communicate and collaborate with the vendors as they have been working with each other. This saves a lot of time, which is otherwise spent on contacting each vendor individually and finalizing the different aspects of your wedding one by one. Also, they take a step-by-step approach due to which the tasks are accomplished based on their priority and are never mixed up together.
• There Always Remains Chances of Discounts – Wedding planners are aware of all the minute aspects of the industry and their experience and rapport brings them discounts that ultimately save your money. Wedding planners organize several weddings over a given period and that is why, they are in a position to negotiate the rates and ask for discounts unlike non-professionals. This turns out to be very lucrative and helpful especially if you are planning for a destination wedding, which is anyways going to be a little expensive.
• The D-Day Needs to be Perfect – Most people take utmost care in planning everything but you cannot expect all things to go well on the main day of the wedding. With a wedding planner looking after each aspect, there can be no lack of management. You can concentrate on the other important things, knowing well that everything else is being managed just the way you wanted them to be.
Get this straight. Wedding planners are not just for Bollywood stars and rich daddy's girls. You can forget what you saw in the movies. In real life, the planning process can be so chaotic that it can take the very fun out of the whole thing. Hence choose a wedding planner so that you can enjoy the one event that you always dreamt of. Everyone deserves a stress-free and memorable (because of the fun) wedding experience.