Sabyasachi Joined Hands with H&M, and We Can't Keep Calm.
By Get Your Venue | 25 Jan, 2020
I am sure like us; many of you must have been equally excited with the news of Sabyasachi collaboration with H&M coming out. The moment we opened Instagram today, the first thing we noticed is the news shared by our worldwide famous Indian fashion designer Sabyasachi, and it made us go crazy. We are already looking forward to the fantastic collection of this unusual collaboration.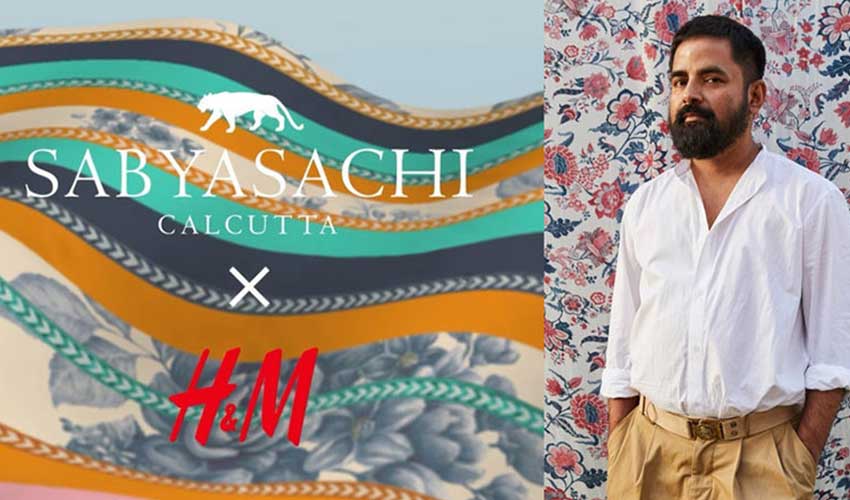 H&M, the Swedish fashion brand has already made its place among the Indian audience and has become the most preferred and famous brand in India.
See also this: Sabyasachi Brides- Pretty Brides & Their Sabyasachi Lehenga
In the video shared by the Indian fashion icon Sabyasachi, he spoke about the collaboration with H&M. He stated, "
I am Sabyasachi, and I am very pleased to announce the Sabyasachi x H&M Collaboration, which is going to offer a very beautiful prêt line for a larger audience in India and worldwide."
The video shared by Sabyasachi hints the fantastic designs that we are expecting to see from their upcoming collection. In the video, you could get glimpses of printed sarees, blouses, skirts, pants, and how could we miss the signature Sabyasachi belt. It would be amazing to watch how the H&M, a company famous for its western wear, adds its touch to the Indian outfits like saree. Not just Sabyasachi, the H&M has also made collaborations with several other leading designers all over the world like Versace, Johanna Ortiz, Balmain, and Giambattista Valli. And here is the good news for all girls and guys out there as now you too would be able to afford Sabya outfit without digging holes in your pocket. This collaboration will surely present you with fashion wear at affordable rates. So, all the brides & grooms, be ready for fantastic collection and statement worthy outfits that are soon to be launched under the theme named "Wanderlust". The collection will have something for both men & women that include accessories as well. The collection is expected to be launch on 16th April 2020. The collection will be available on online stores like Myntra and H&M as well as in-ground stores.