Splendid Airbnb Venues to host your private parties & celebration
By Get Your Venue | 27 Oct, 2020
Don't want to drive & cover those long distances to enjoy a holiday? Well, we have got your back. Today we bring you some fun and exciting Airbnb venues in Delhi where you can host your celebrations and private parties. Especially if you love spending time in tranquility and natural surroundings, these venues would make for a perfect place to enjoy a short holiday or staycation. What makes these venues stand out among the rest are the lush green lawns, the serene views, freshly cooked food, and top-notch quality housekeeping services to ensure you enjoy a wonderful stay.
Ambria Pushpanjali
Now enjoy a bespoke experience at this splendid property located at NH8 Pushpanjali. This opulent and spacious farmhouse resort makes for the perfect choice for those who wish to celebrate their life events in a serene place. Explore the beauty of this place by indulging yourself in some yoga retreat or just take a walk around this exotic property to experience tranquility. The resort staff is highly professional and will be available at your service 24*7. You can book the entire Kothi for your stay, which has 5 spacious rooms with modern amenities to accommodate all your guests. This pocket-friendly place will surely turn your celebration into a lifetime memory.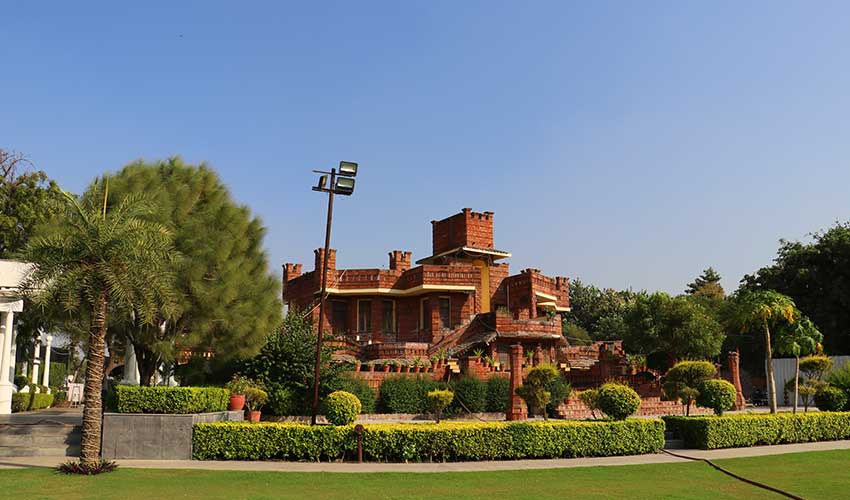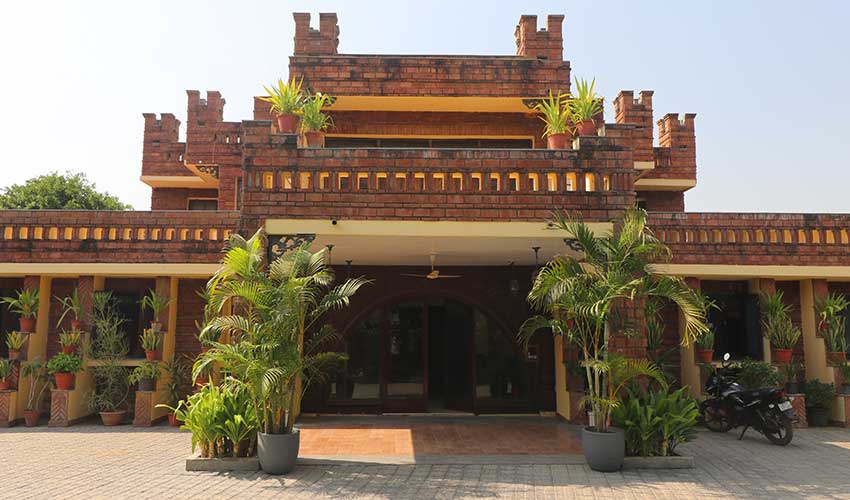 Manaktala Farms
If you are in a search of cost-efficient yet exquisite property to host a private party or to relax with your family and friends, Manaktala Farms is a place for you. A beautifully designed and well-built farmhouse at NH8 Pushpanjali, this farm, and its exquisite surrounding will let you enjoy a gala time with the top-notch quality services by our highly professional and trained staff. They will provide you with everything you need for a perfect holiday and celebration. This farmhouse has a villa with 4 spacious rooms equipped with modern amenities and an attached bathroom. The rooms can accommodate 30 to 40 of your guests. You will love every bit of your stay at this beautiful farmhouse in Delhi/NCR.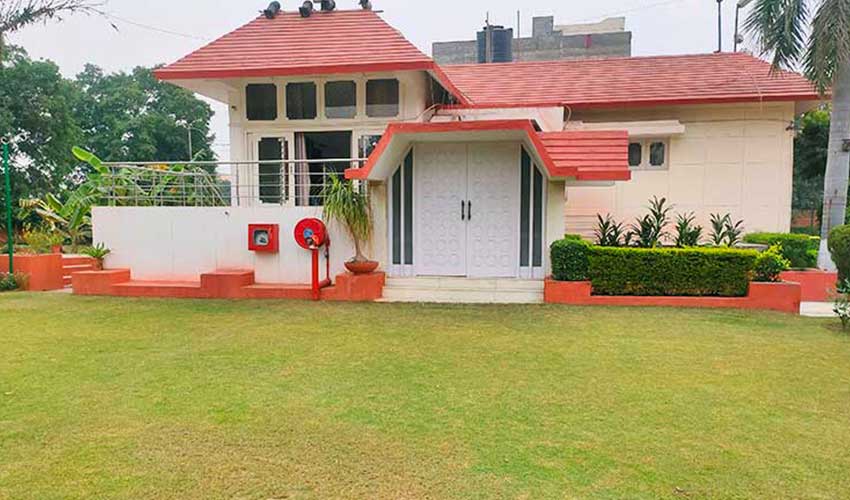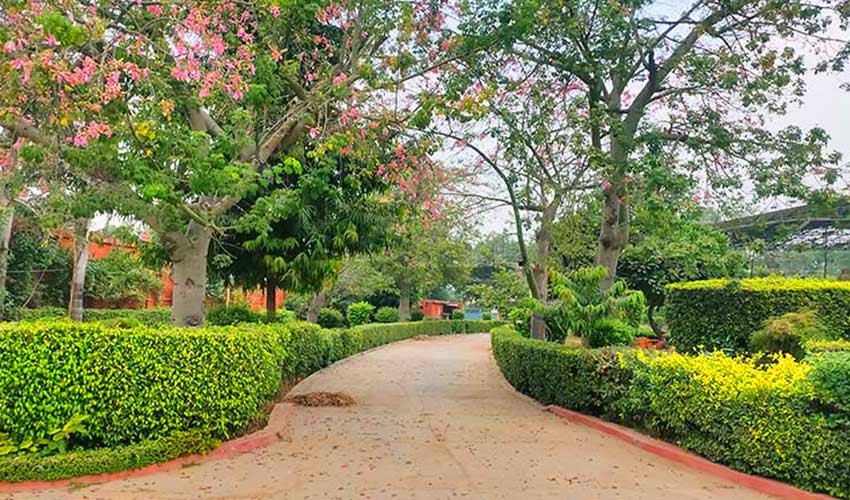 Simbliss Farm, Manesar
Just a 30 mins drive from Gurgaon, Simbliss Farm in Manesar is all you need for a staycation or to host a get together in a serene environment at NH8 Pushpanjali. An ideal place to visit with your friends and family, this place is all you need to spend your dream holiday. You can also consider booking this property if you are planning an intimate wedding or thinking to throw a birthday bash for a friend. Situated at an elevation of 7000ft, you can enjoy a splendid view while having a gala time celebrating with your loved ones. This farmhouse has intricately designed rooms equipped with all modern amenities to provide a relaxing and comfy stay.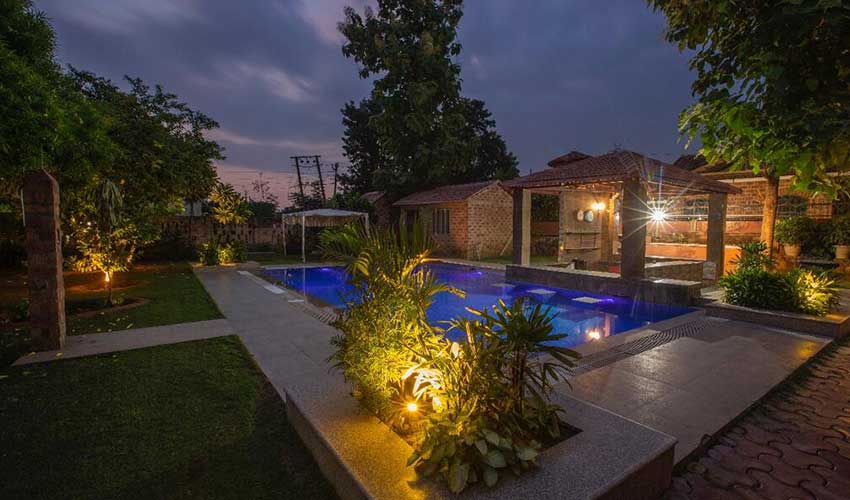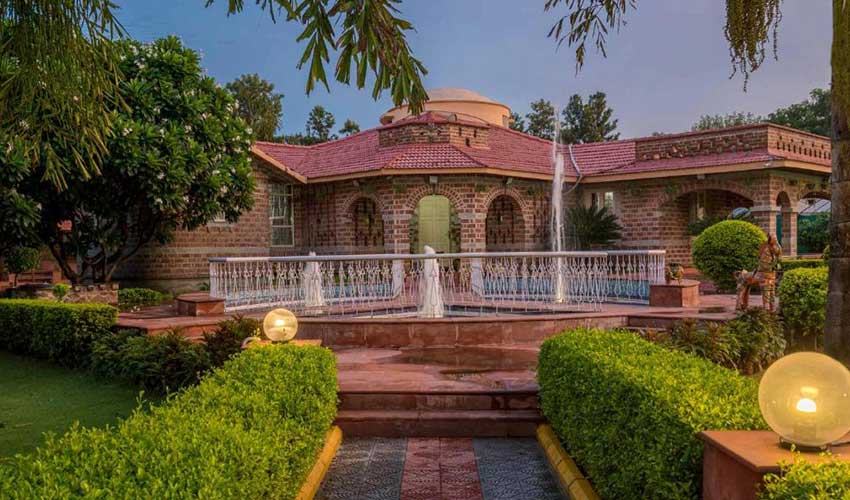 For more such beautiful Airbnb venues, you can contact our Get Your Venue who would provide you with the best options to pick for hosting an intimate party or for your holiday stay. So wait no more and contact us now.