Style your Wedding Lehengas in line with the 2023 horoscope
By Get Your Venue | 02 Jan, 2023
Are you someone who believes deeply in the wisdom of the universe? That we are objects of fate and live our destinies.  We all have our own journeys and some choose to look towards the stars for some guidance. If you are a spiritual and a true believer in the horoscope and are planning to get hitched in 2023, we are here to help you out! We have curated a list of the ideal lehenga colors for the bride-to-be in 2023 according to the auspicious color for each zodiac sign for the year. Handpicked colors that will greatly complement your zodiac sign bringing you good fortune on your lucky day while also having the added benefit of making you look truly breathtaking. 
Aries – Red, White, Yellow
Red symbolizes the ferocity, vitality, and purity of the typical Aries. Incorporate tones of red, yellow, and white in your outfit to bring out the inner fire within you and let your personality set ablaze your wedding night.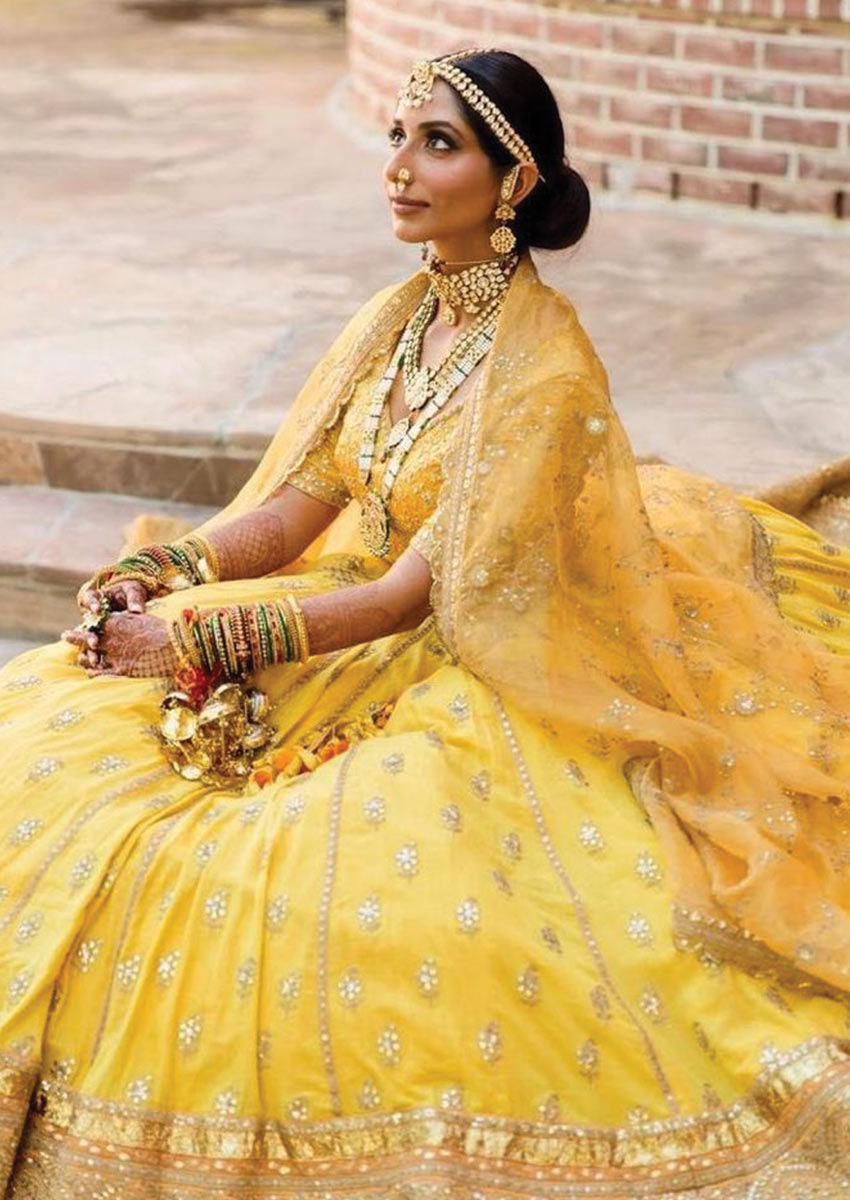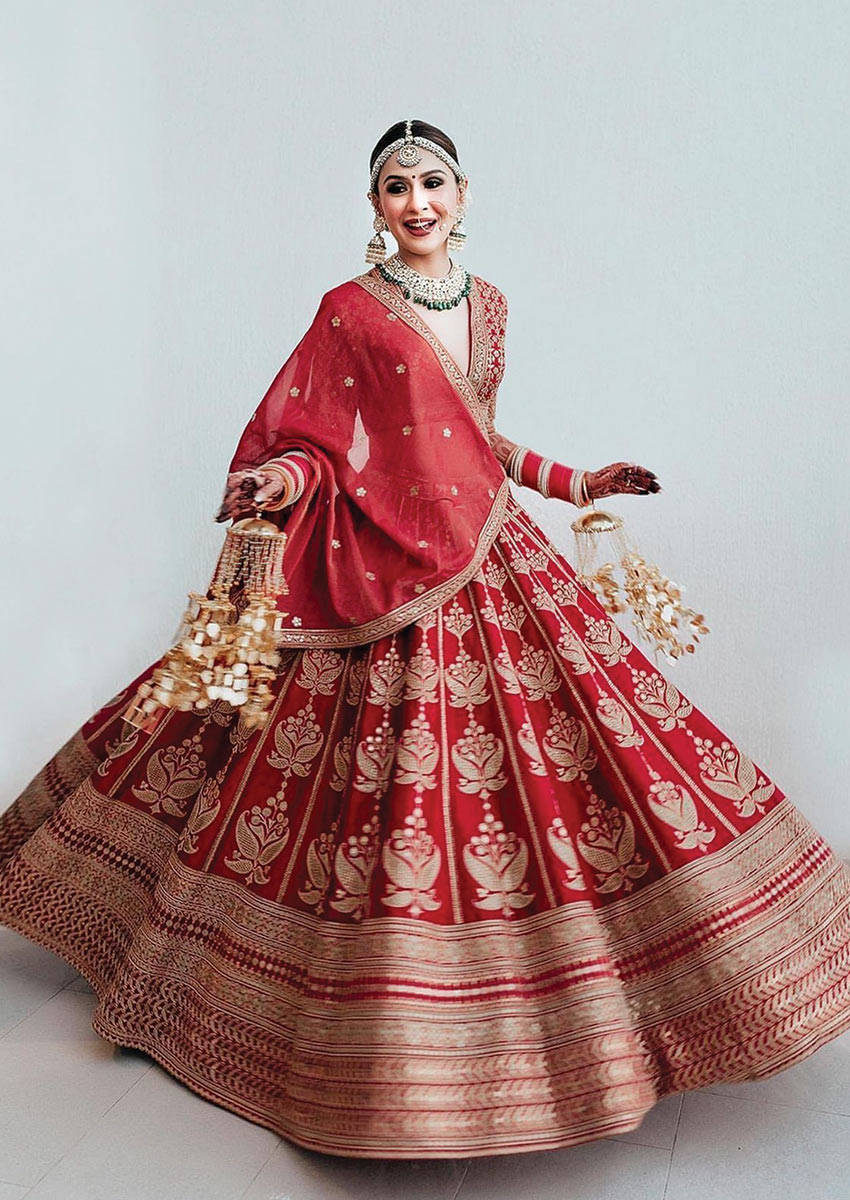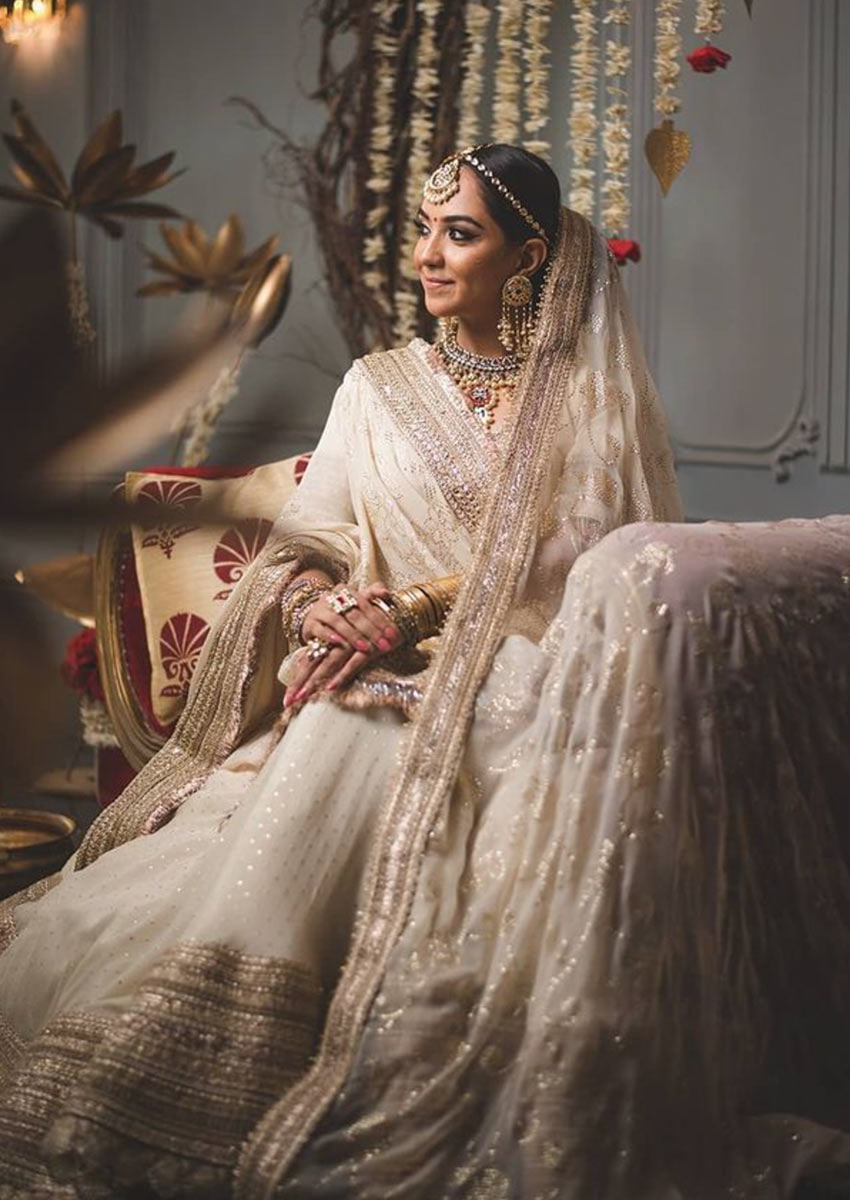 Also read: The Hindu Marriage dates "Wedding Calendar for 2023" is here! Block Your Dates Now!!!
Taurus – Pink, White, Green
If you are grounded in your nature and have a gentler touch to your overall vibe, shades of green or pink and white together would best suit you in 2023 for your lehengas. Green is deeply energizing for Taurus as it is bound to the earth element, and wearing pink with hues of white is very lucky for you in 2023.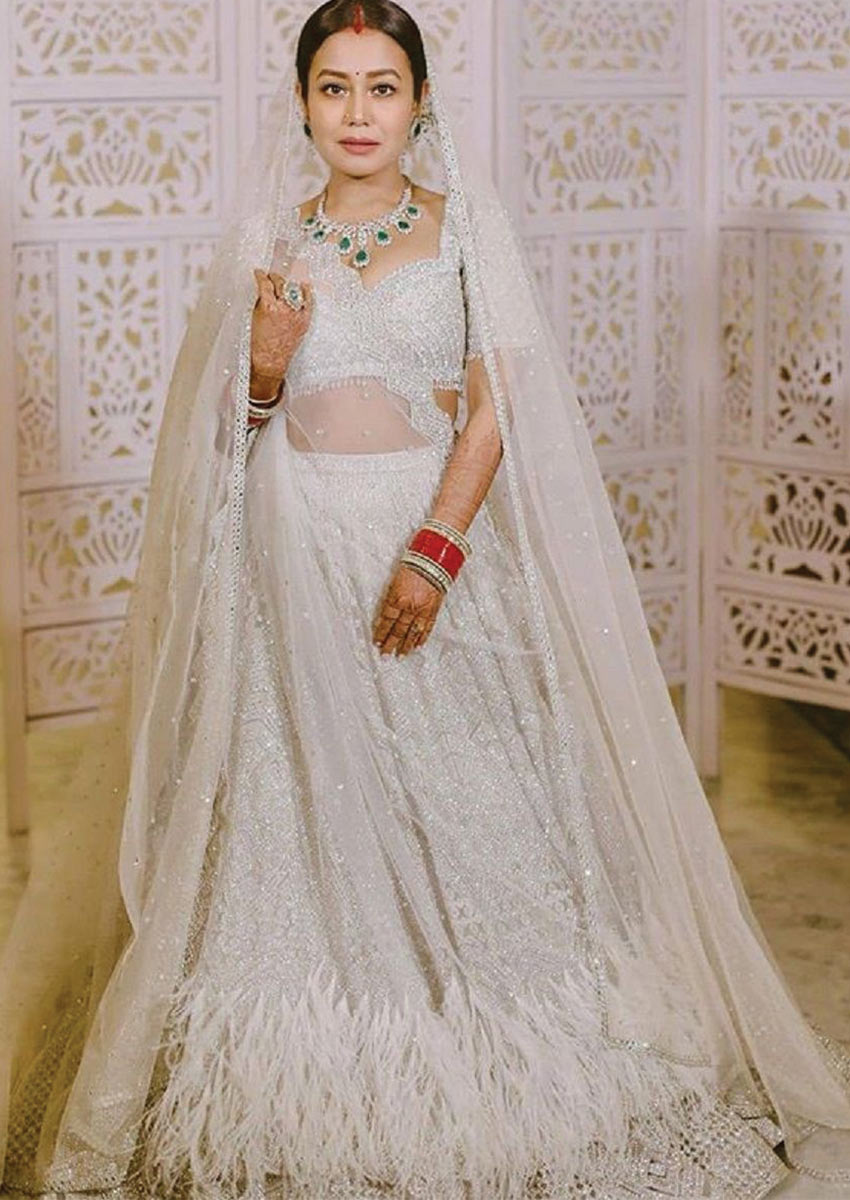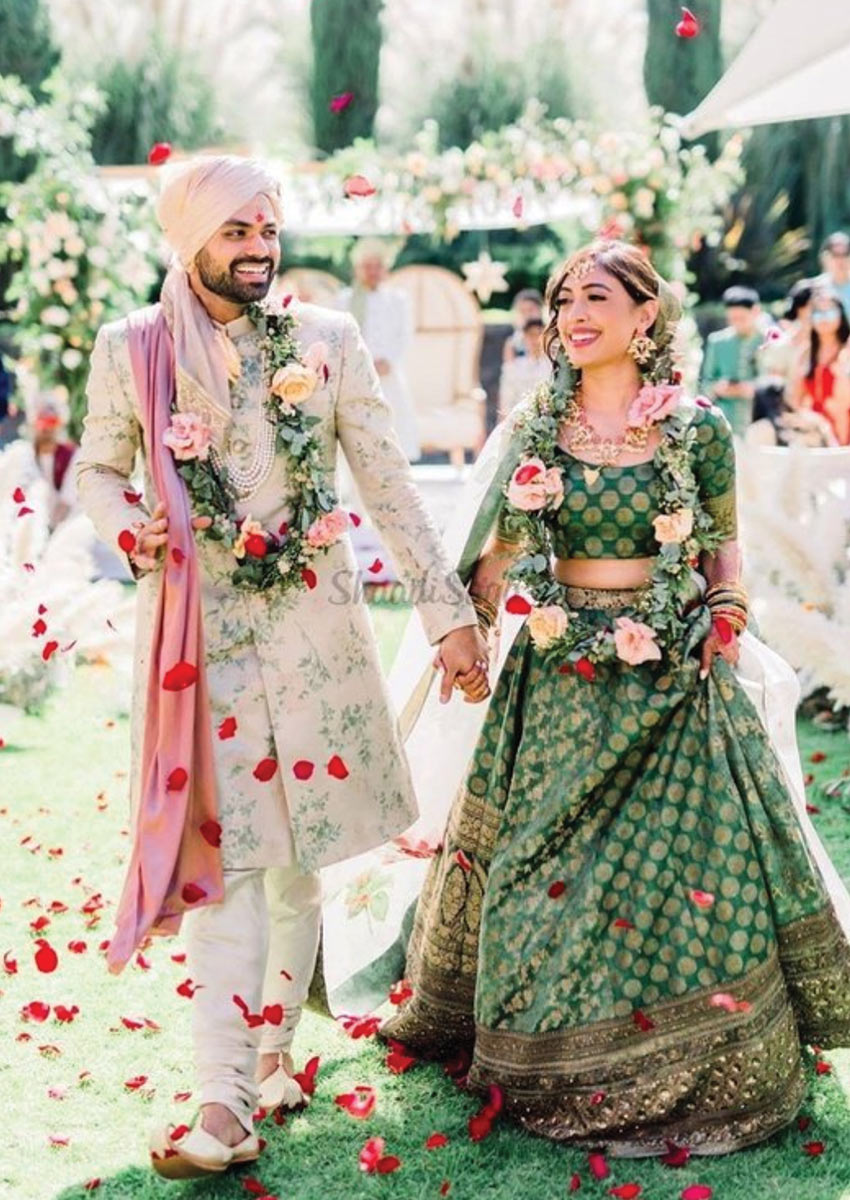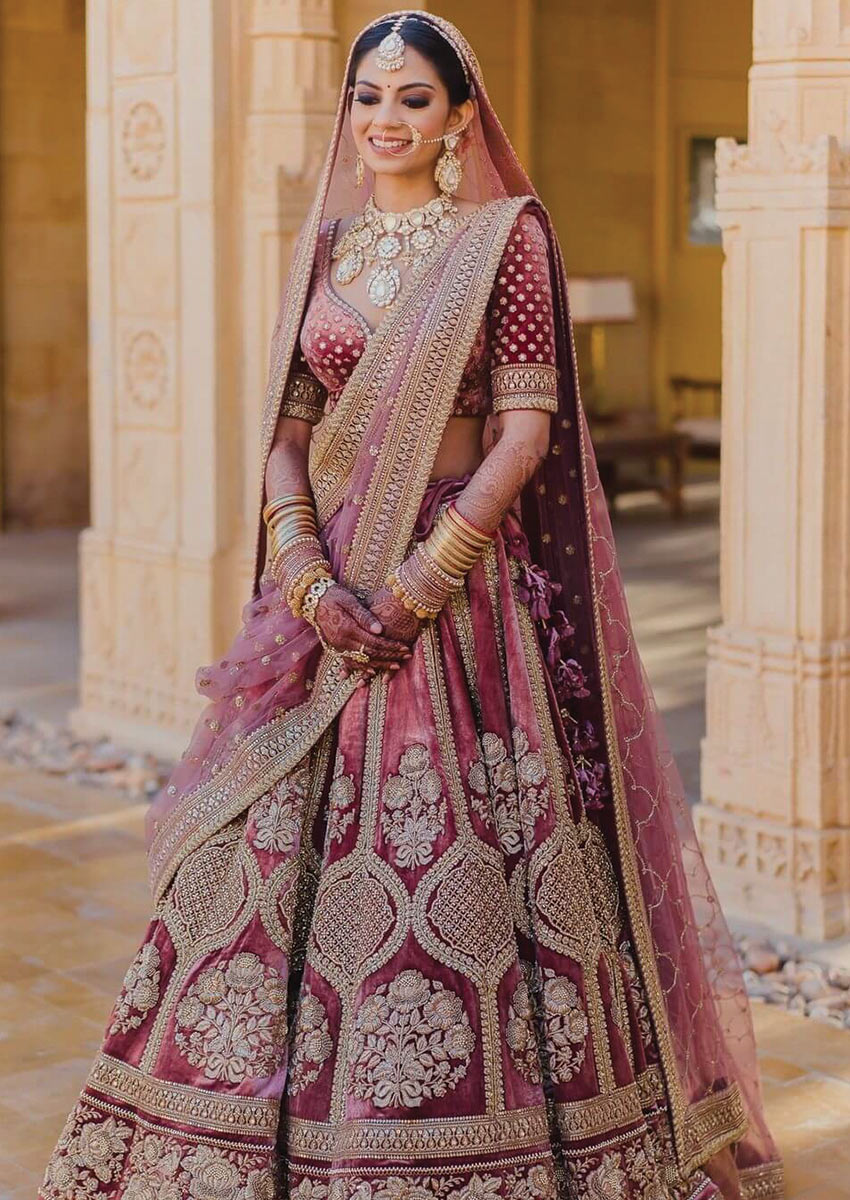 Gemini – Yellow, Pink, White, Green
We all know a Gemini with a bubbly personality and the hues of yellow and green will showcase their happy energy and joyful vibe. The hues of pink and white will also bring calmness and peace to a possible stressful day with all the wedding preparations.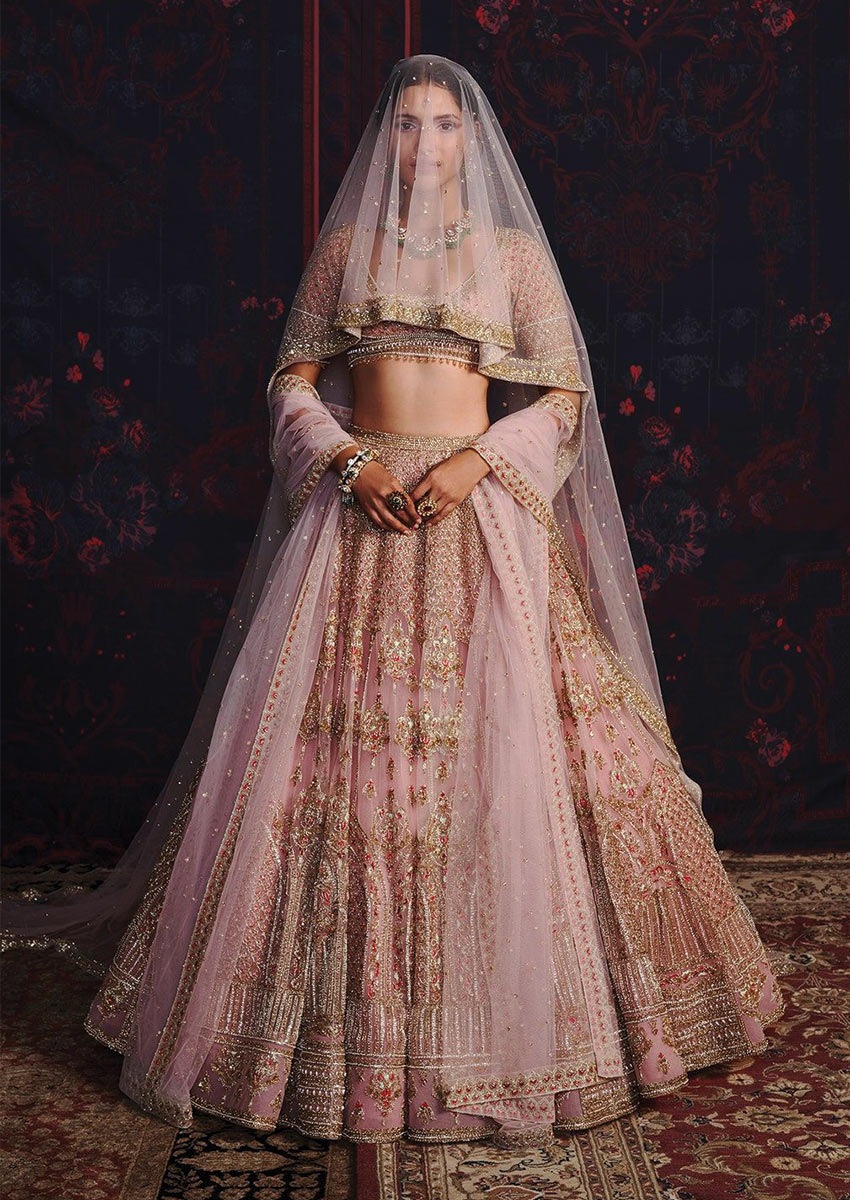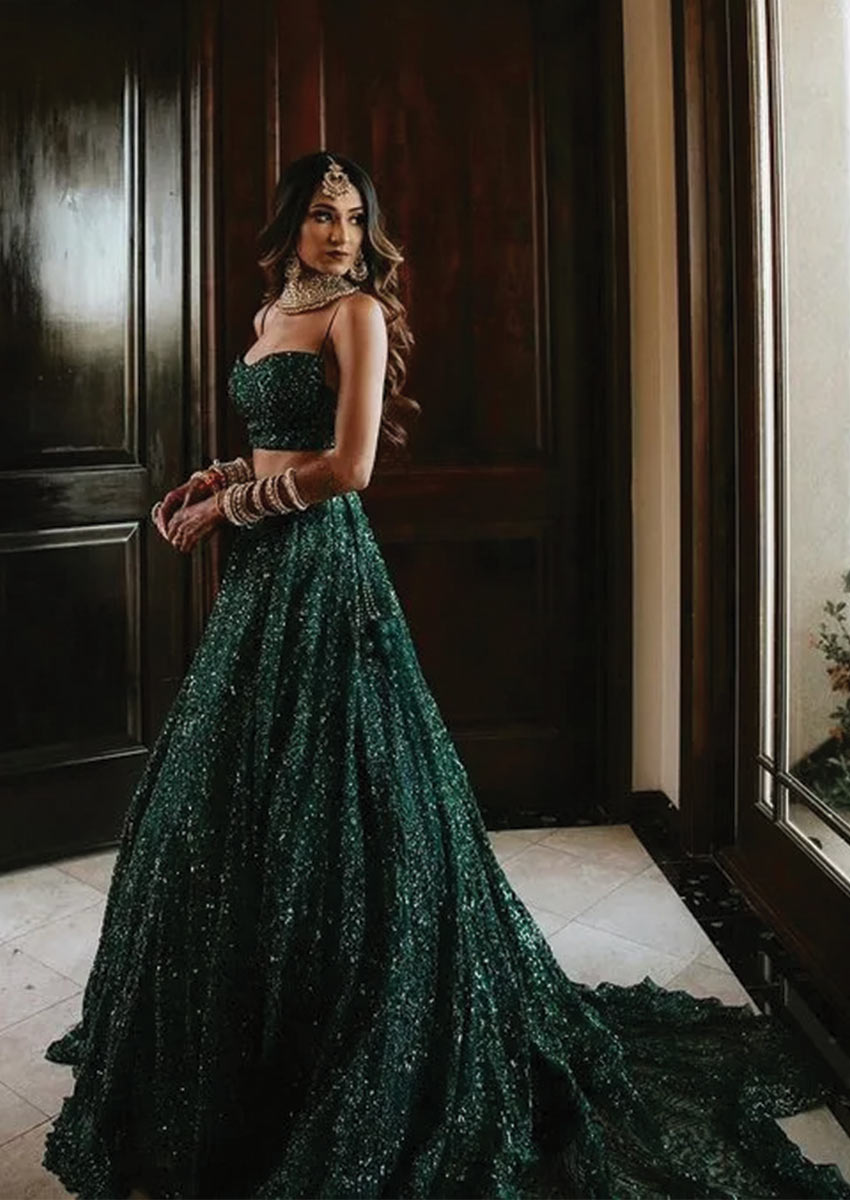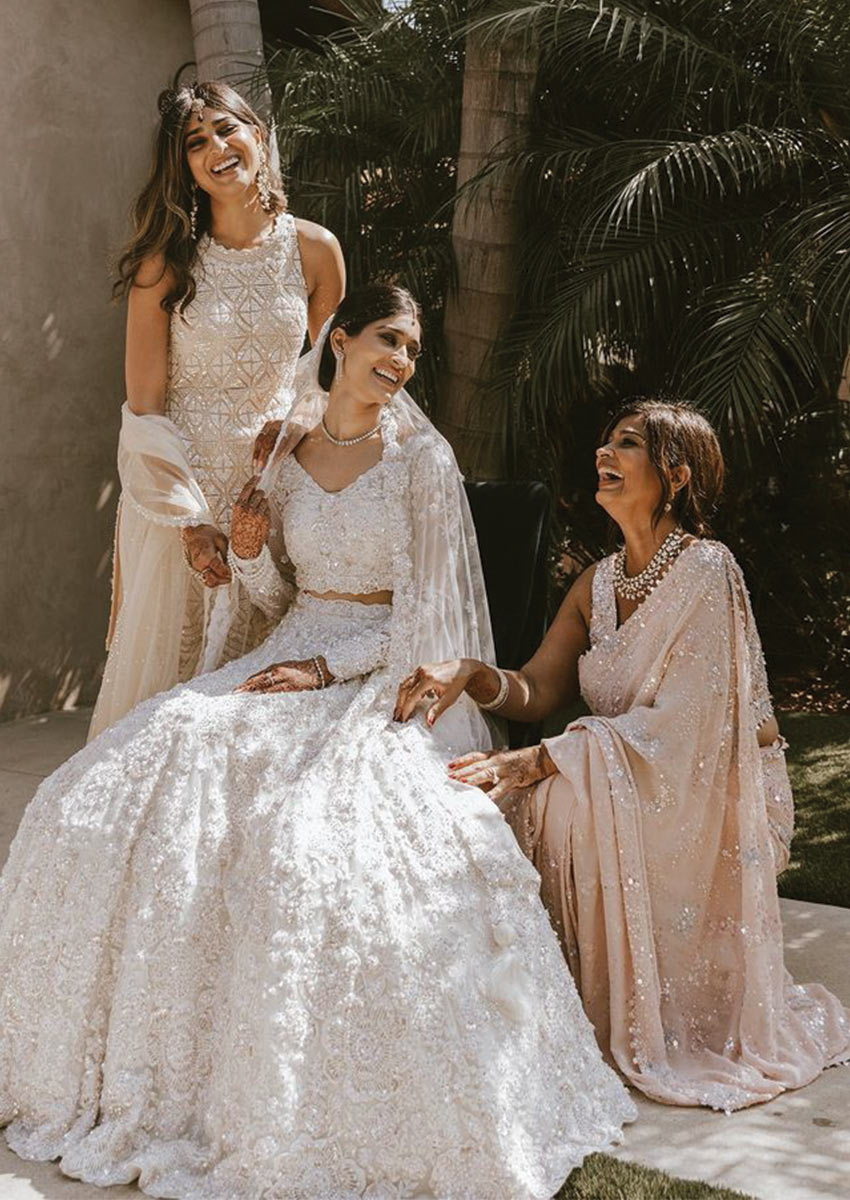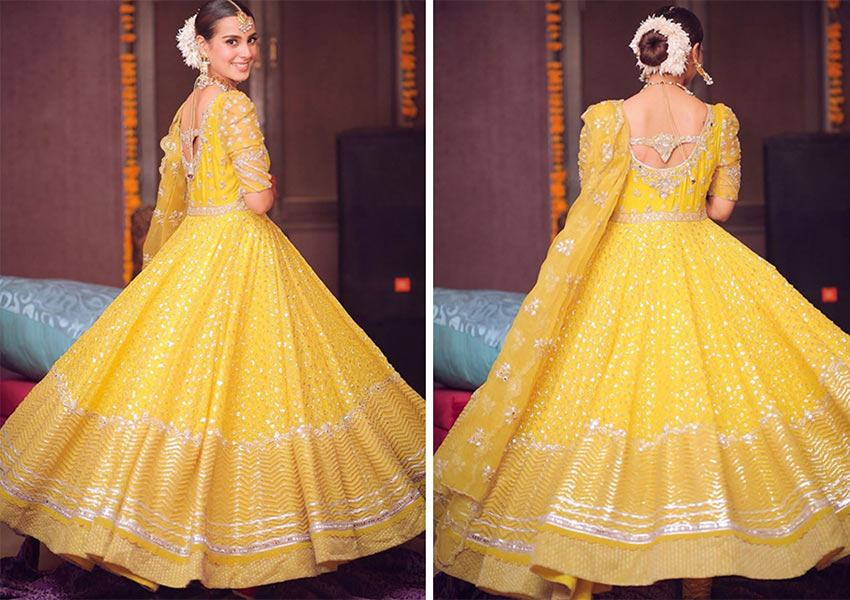 Cancer – White, Crimson, Silver, Gold, Lemon yellow
For the supportive, calm, and compassionate cancer who still has a flair for the dramatic, hues in silver, gold, and crimson will be the best fit. The tones of lemon yellow and white will help bring out the compassion and warm nature this sign is known for.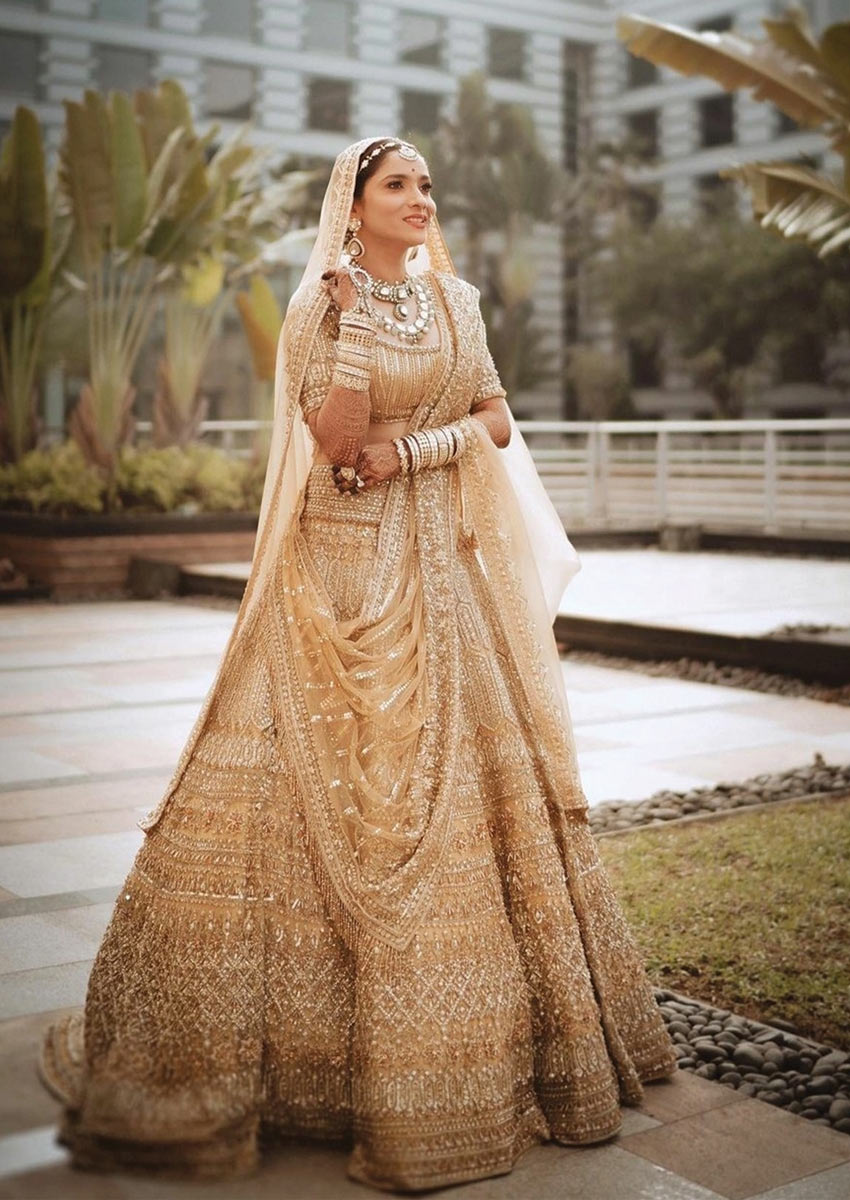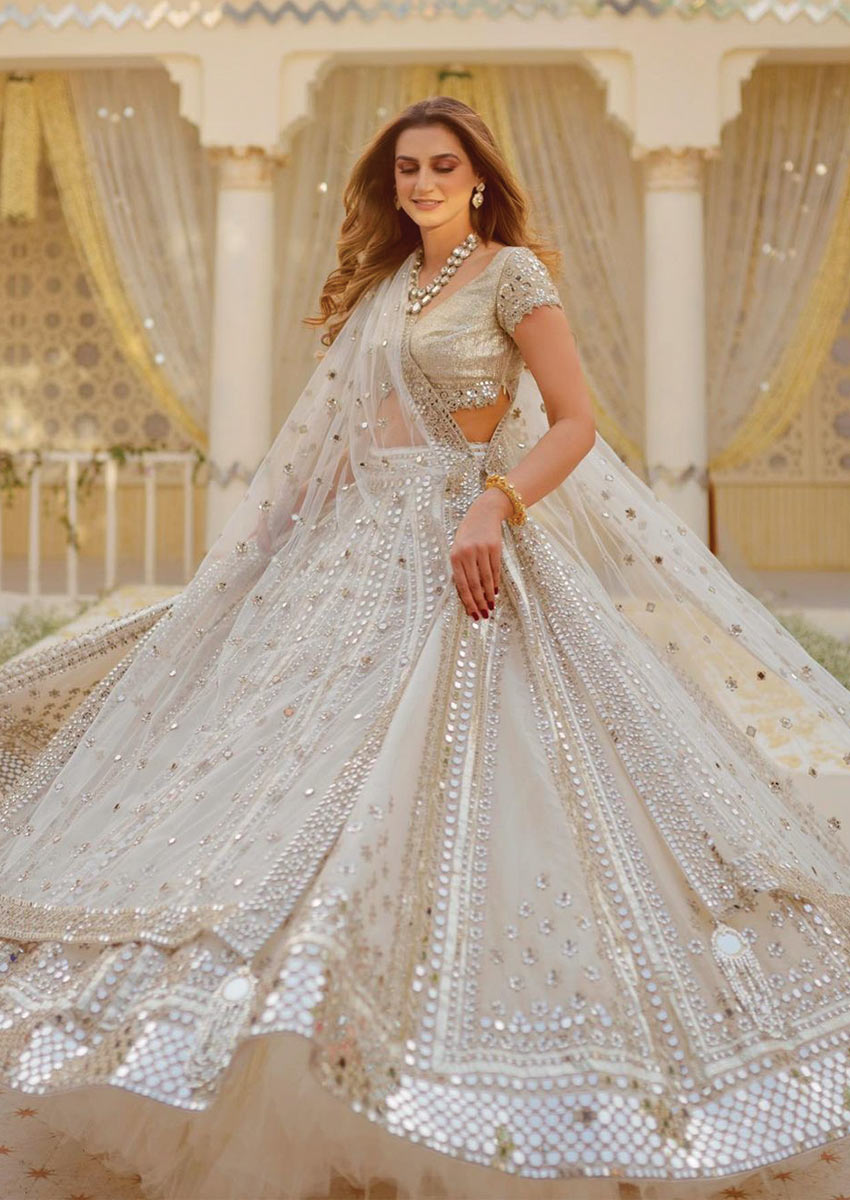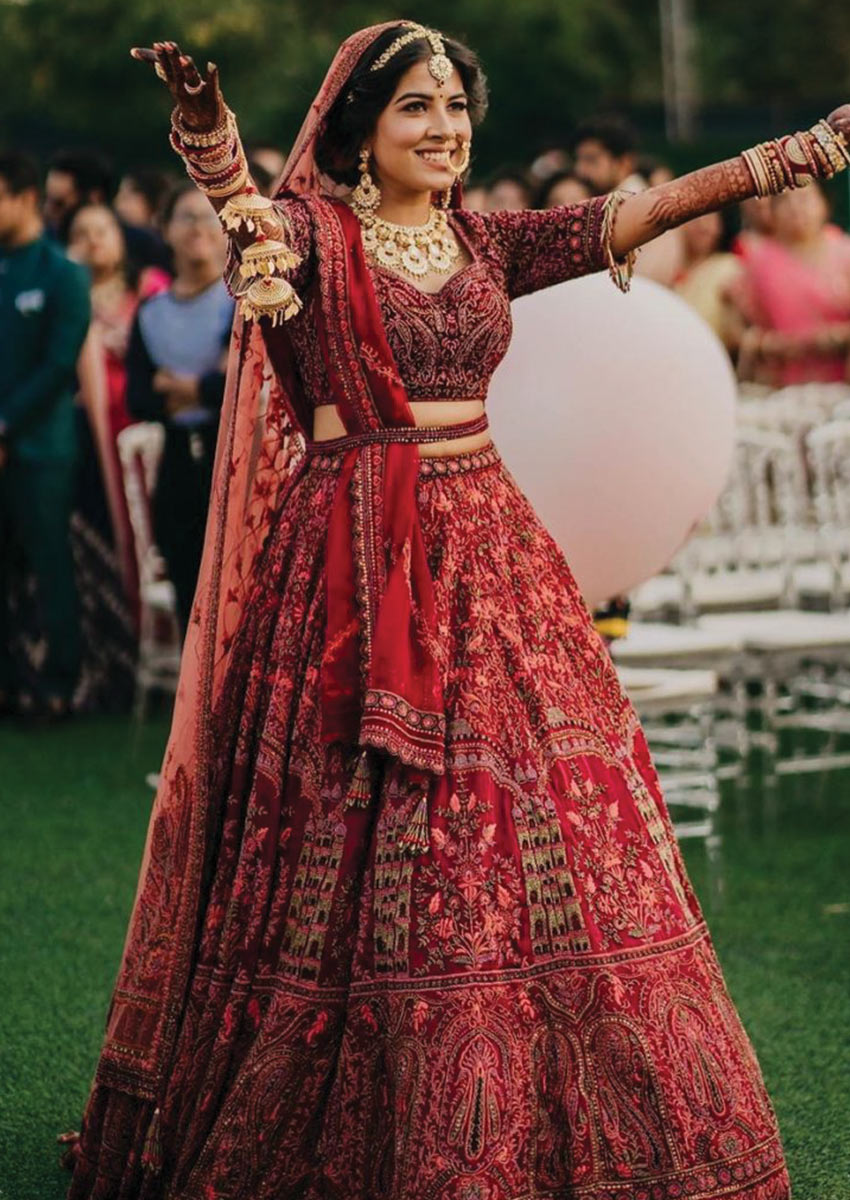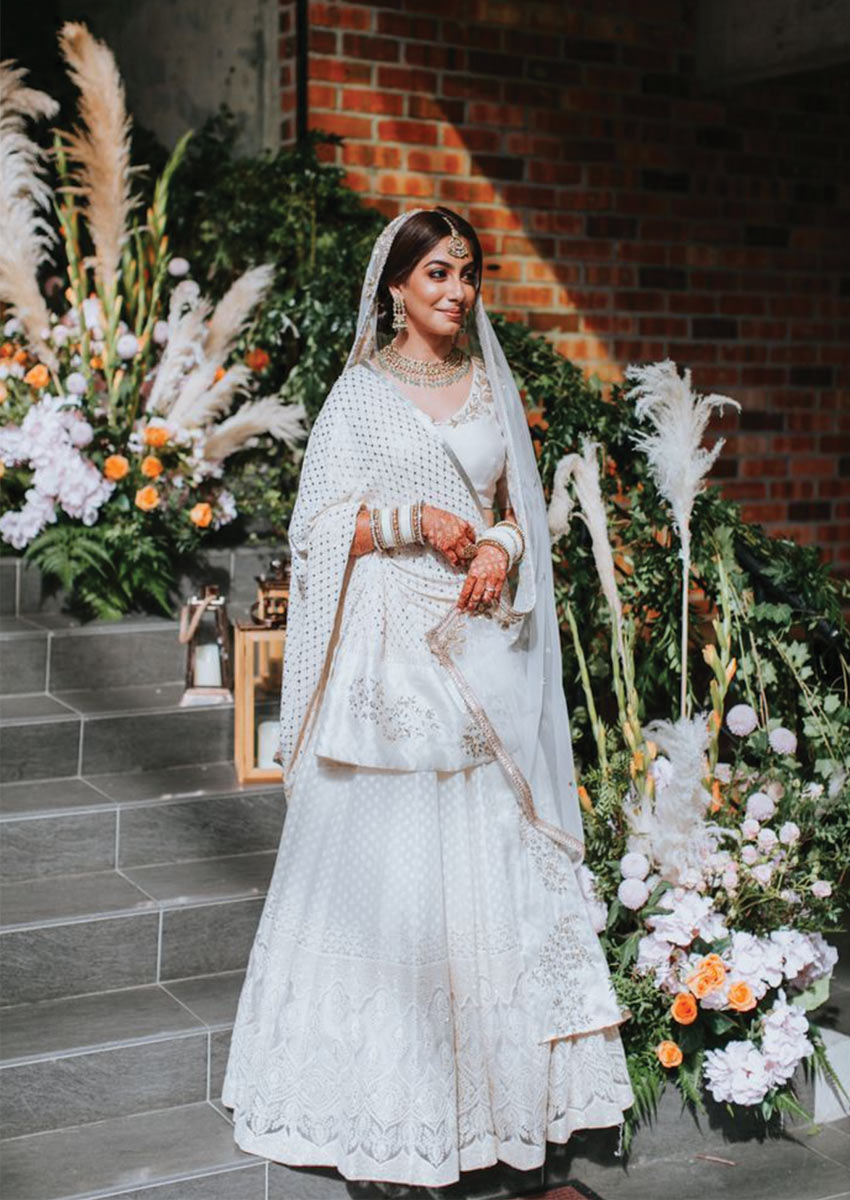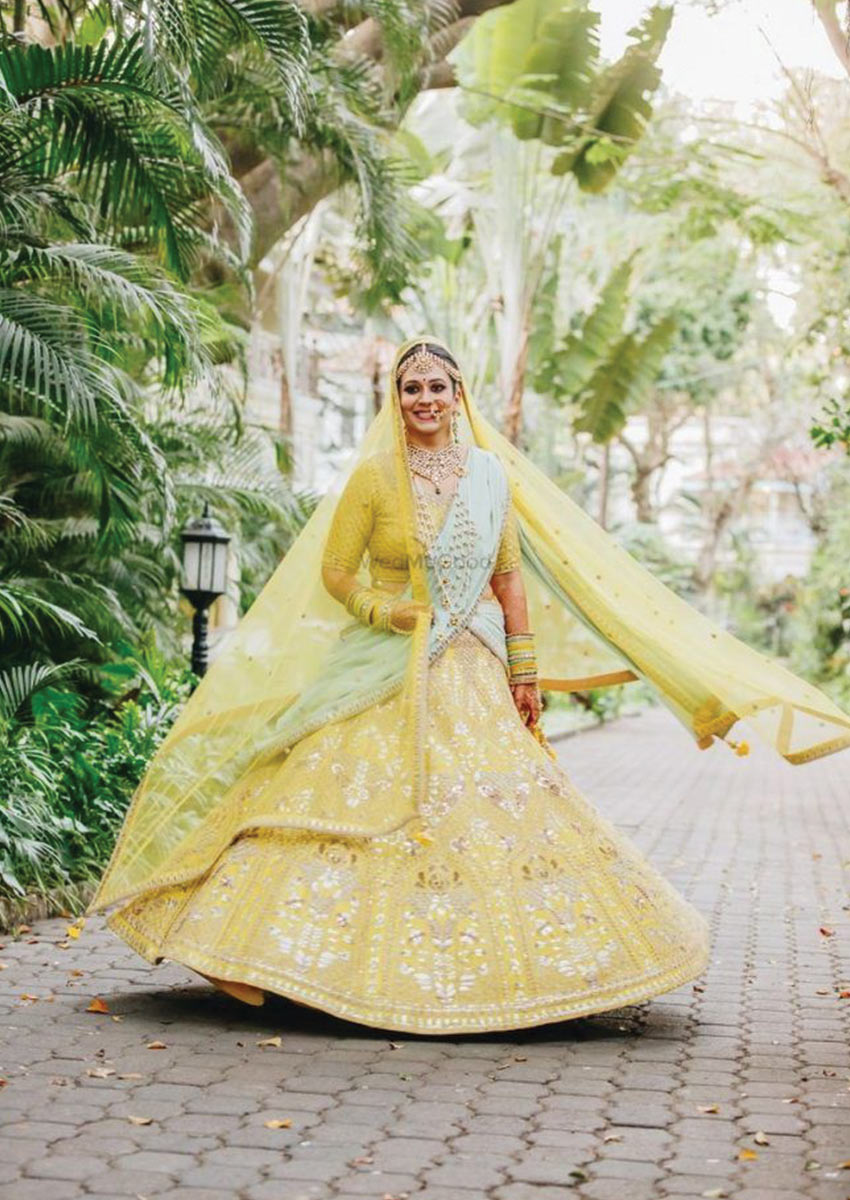 Also read: 40 Stylish elegant ways to color coordinate with your partner this wedding season!!
Leo – Orange, Yellow, Pure red
Was it ever a surprise that Leos would benefit from the pure red color? With the abundance of confidence and charm to command any room, these shades of orange, yellow and red will help make you the center of attention.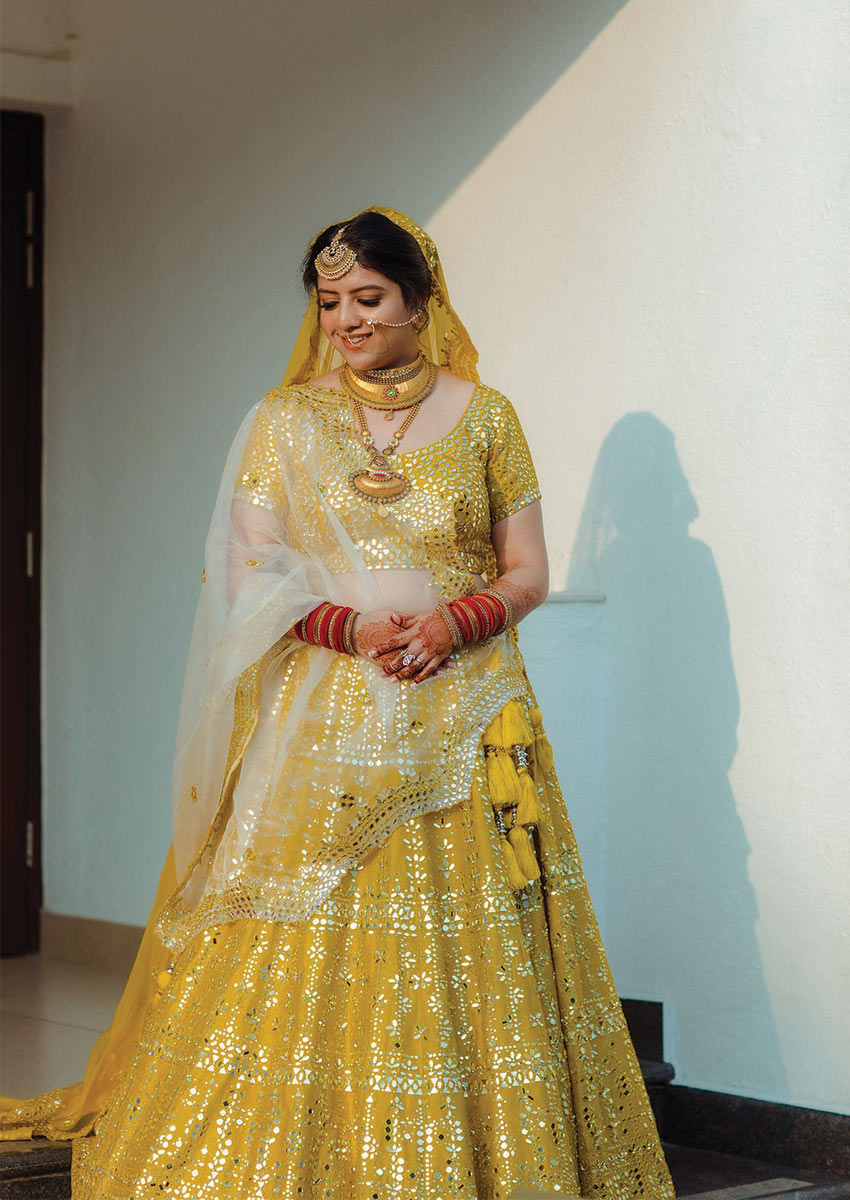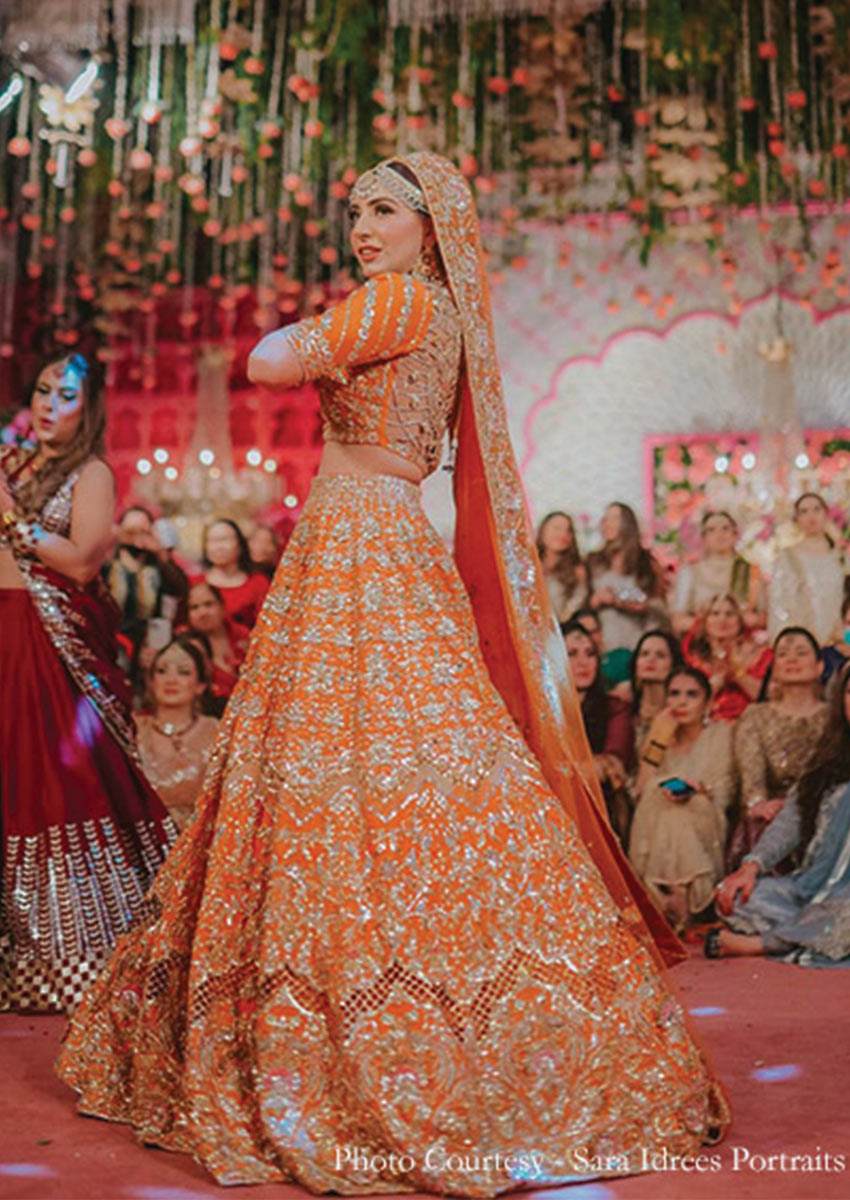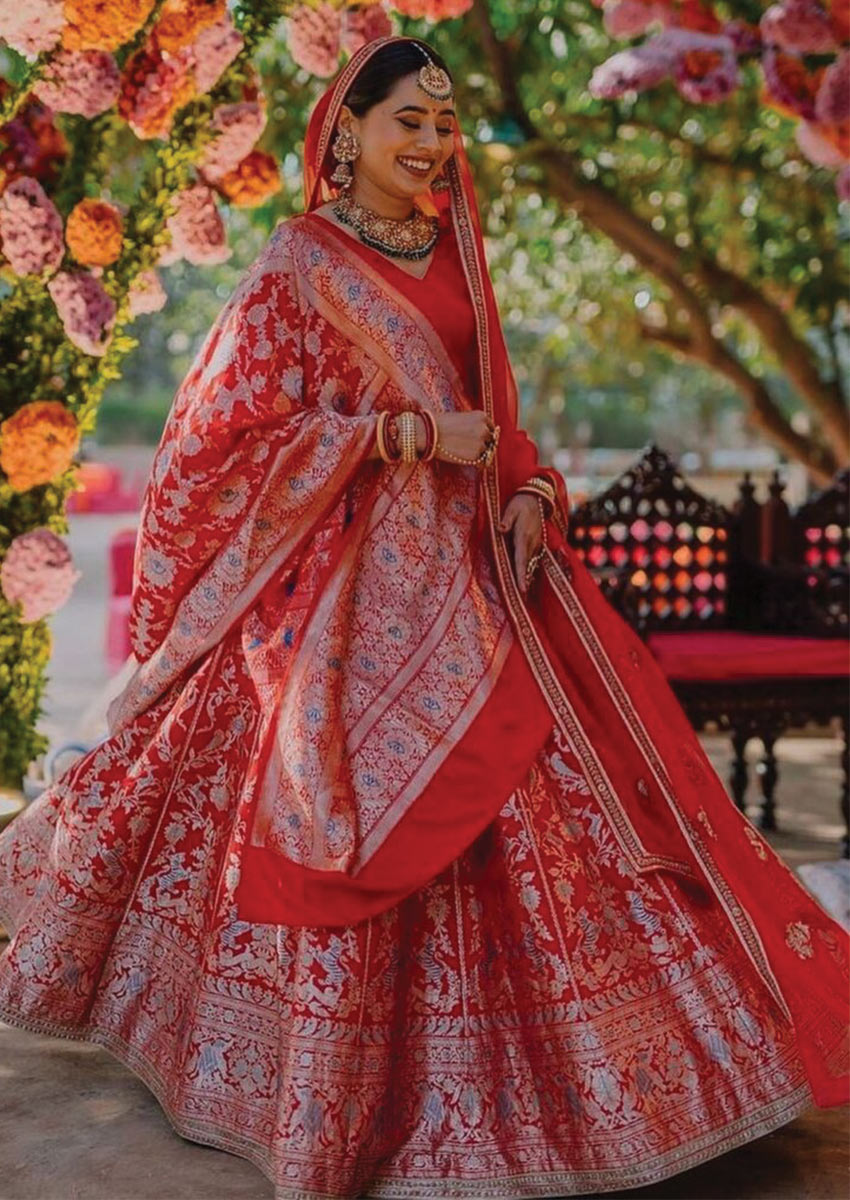 Virgo – Blue, Green, Light yellow
If you are a straightforward perfectionist and still want to stand out during the ceremony, the colors blue, green, and light yellow are the perfect pair for any Virgo. These fresh hues will help calm your energy and keep you sane during all the rushed madness that is a wedding.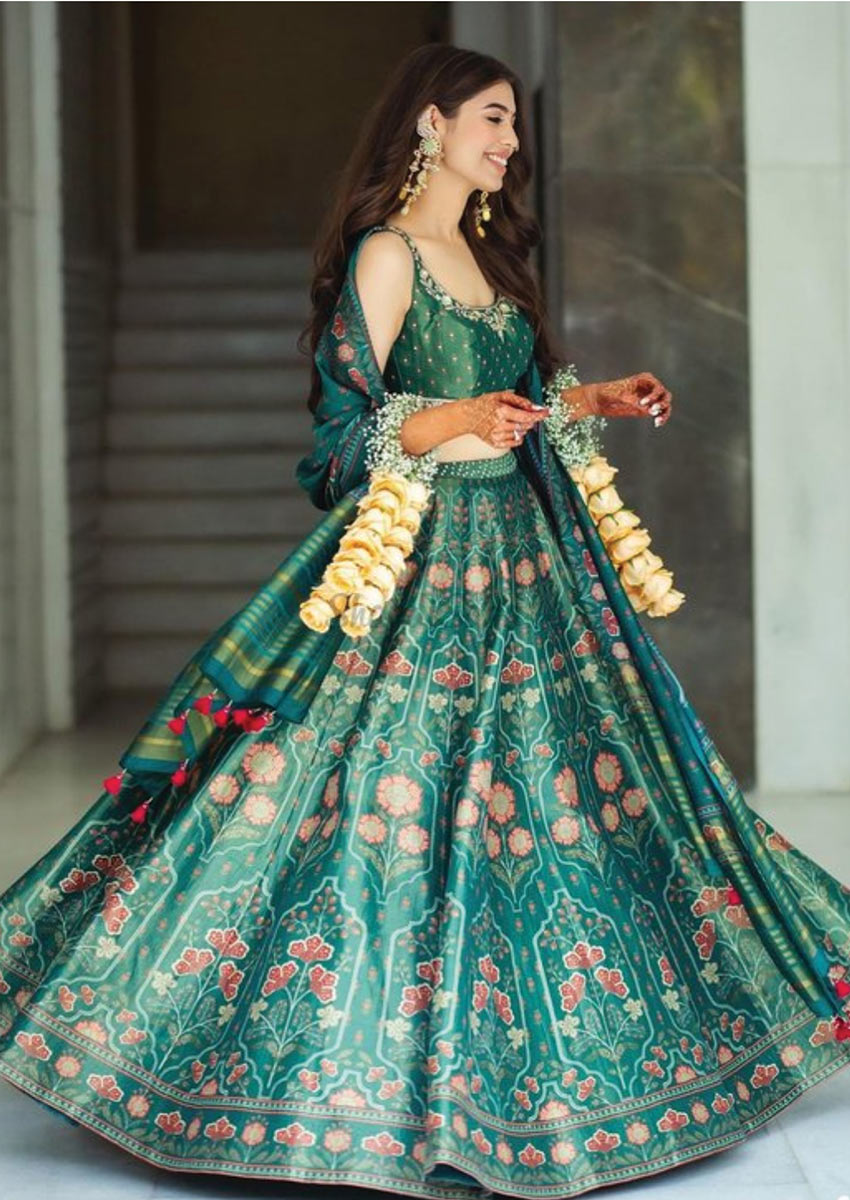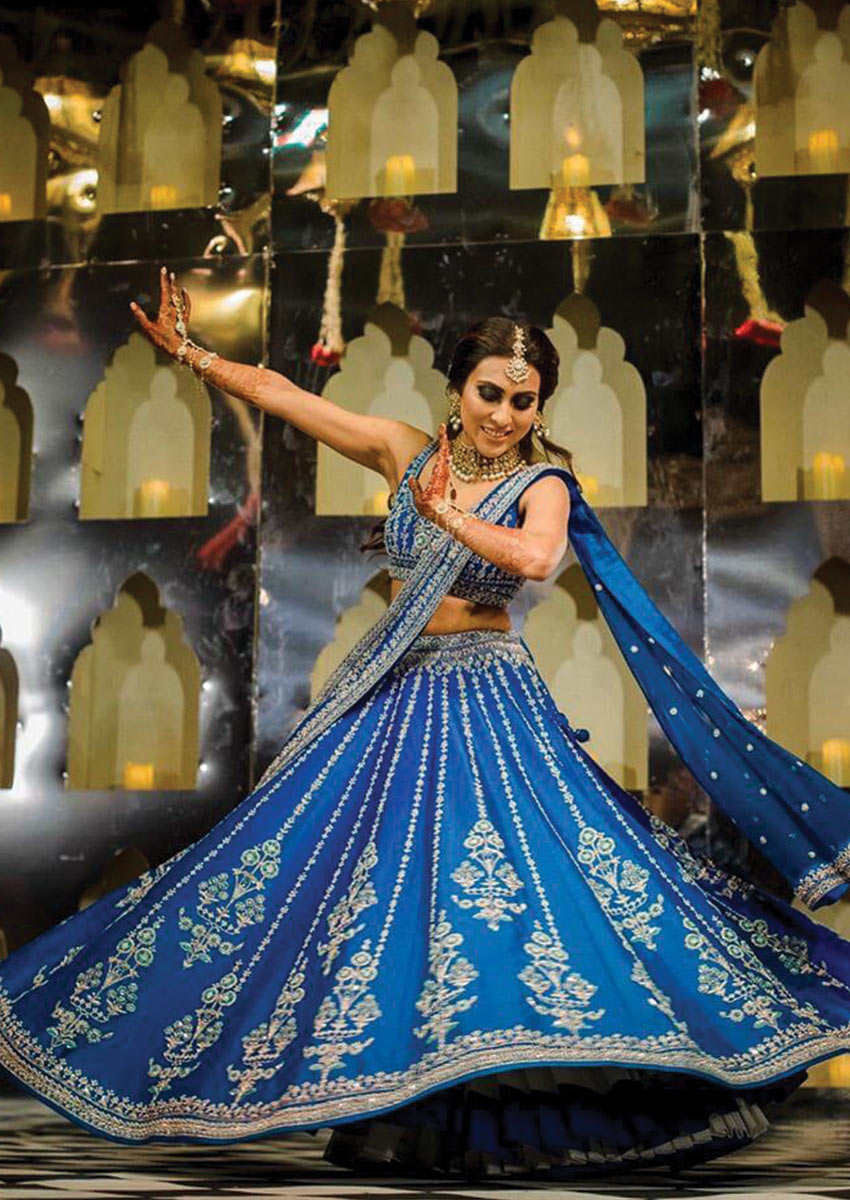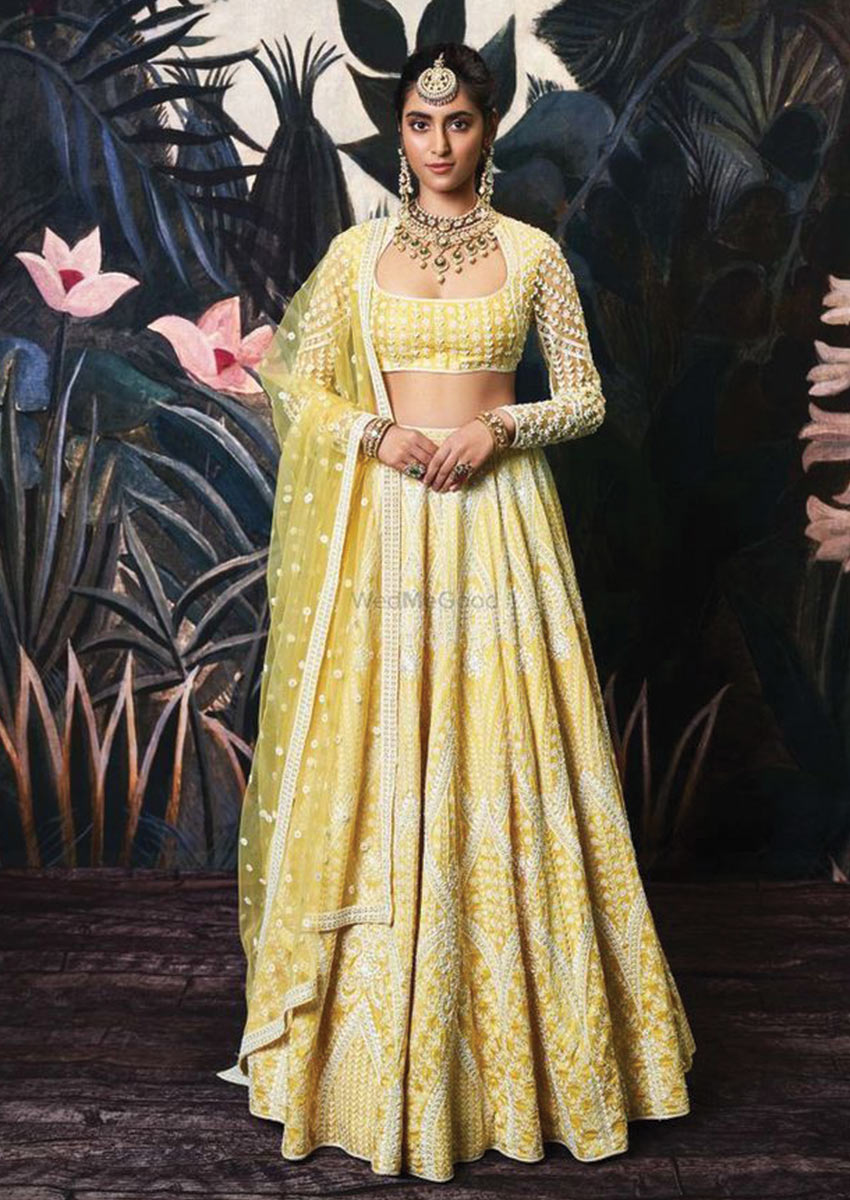 Libra – Orange, White, Light blue
For the zodiac that brings balance to their lives and those that they are intertwined with, the colors light blue and orange are greatly auspicious in 2023. You will be the balance at your wedding ceremony that ties the whole event together.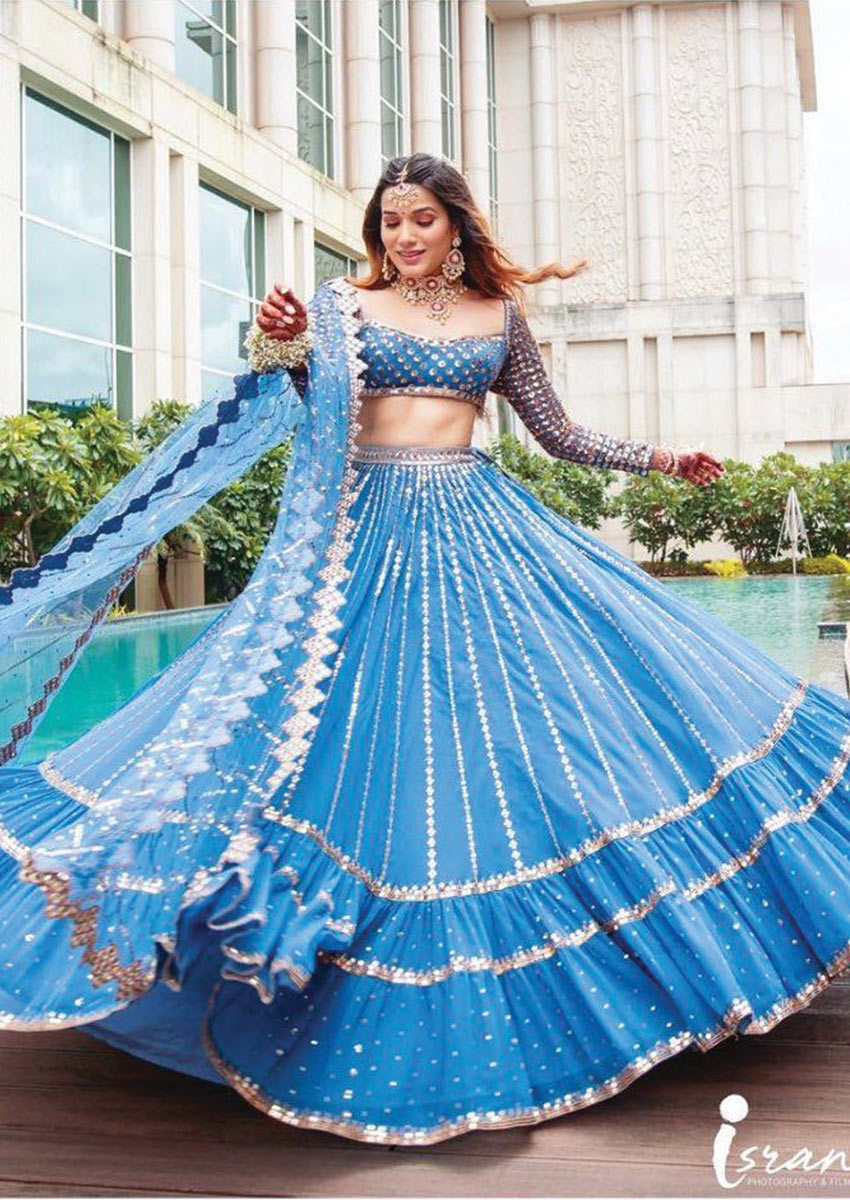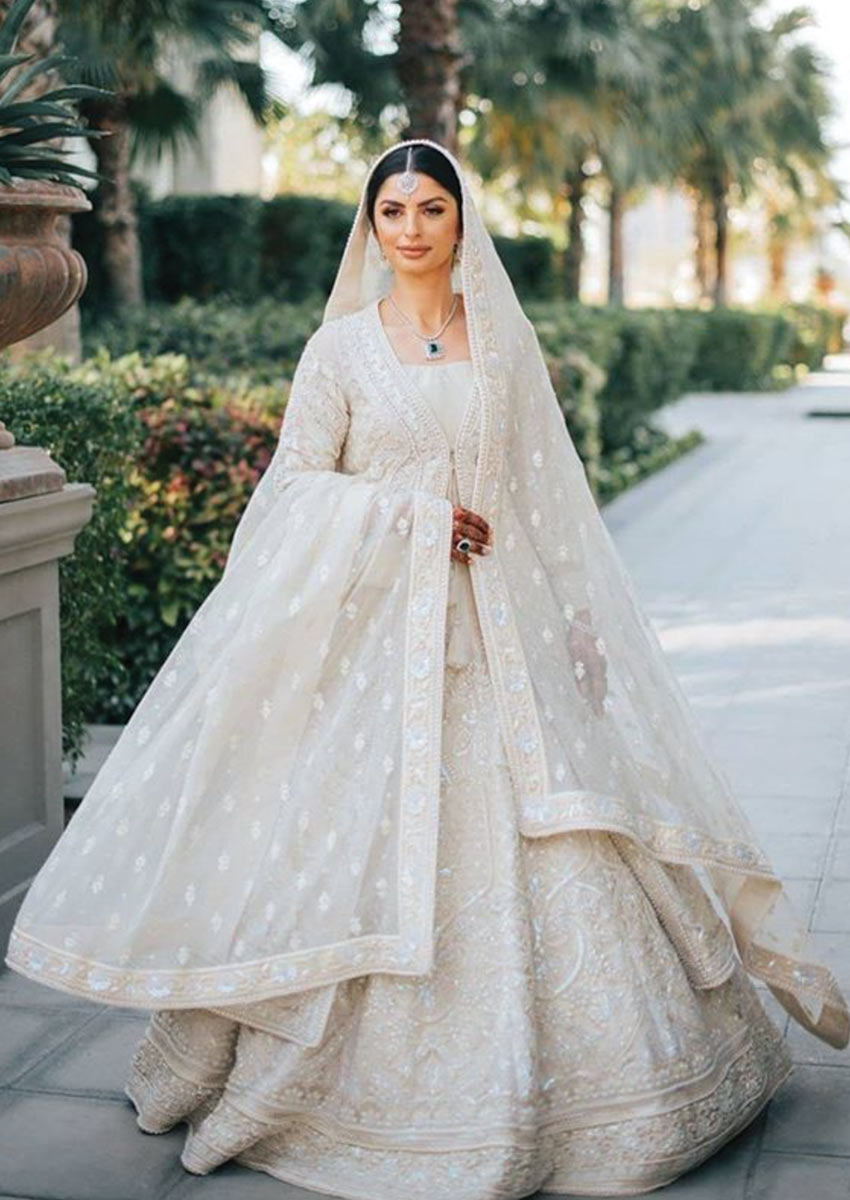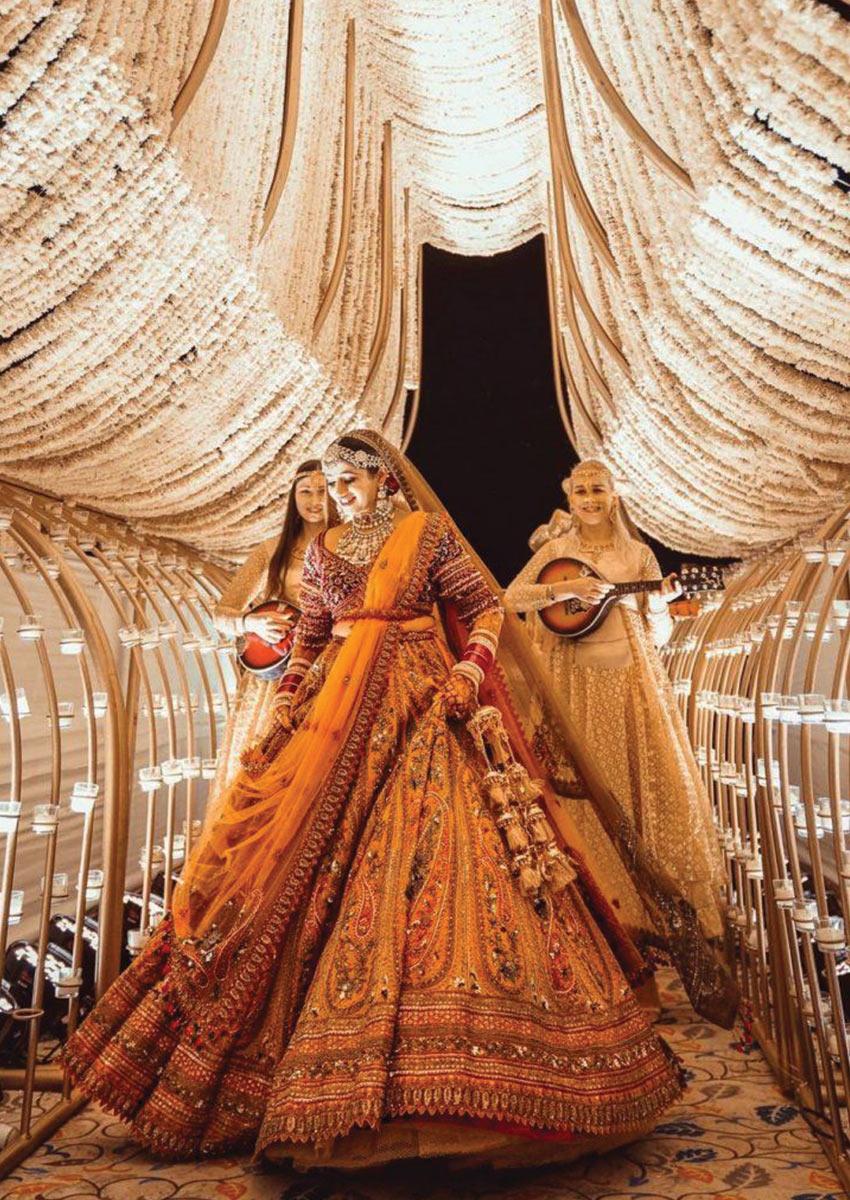 Scorpio – White, Red, Orange
We think Scorpios are short-tempered, but that comes from a place of love and affection. The colors red and orange will make your lehenga stand out greatly while the white will give you the dulcet tones that will complement your energy best.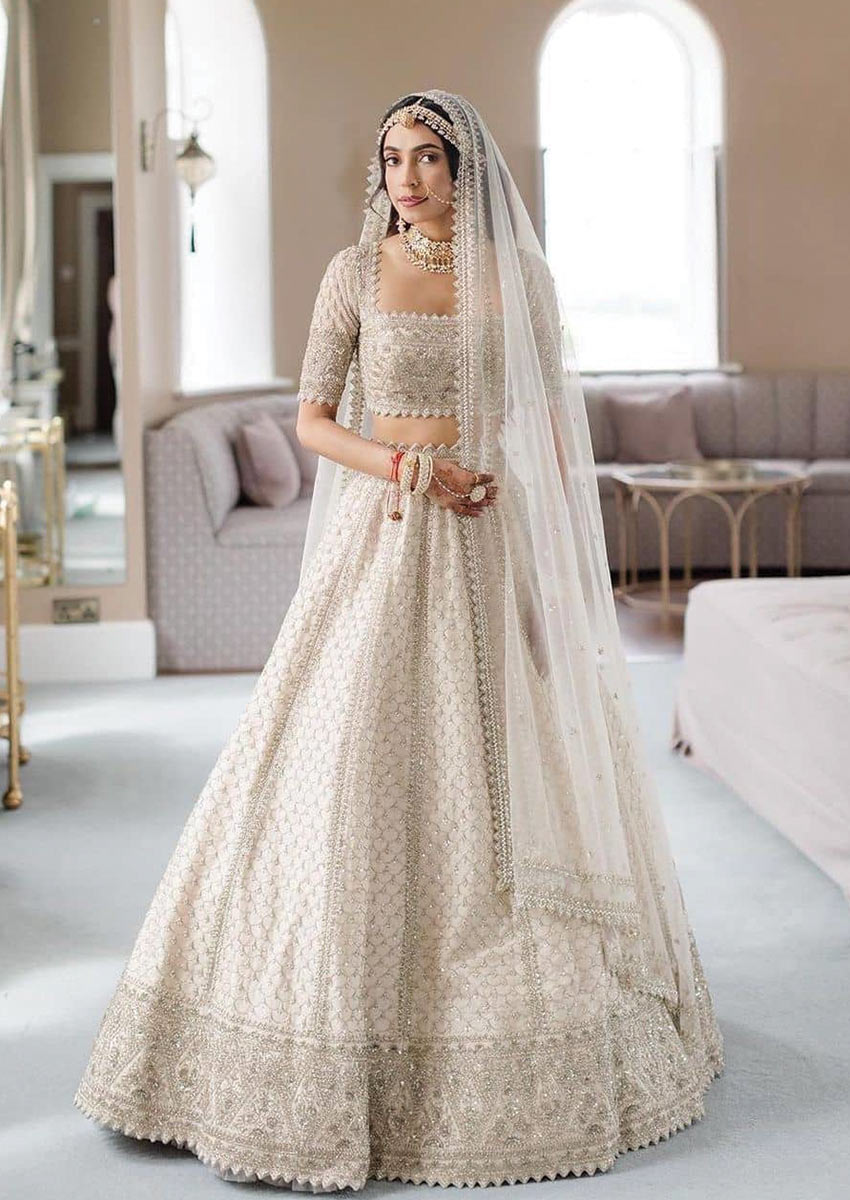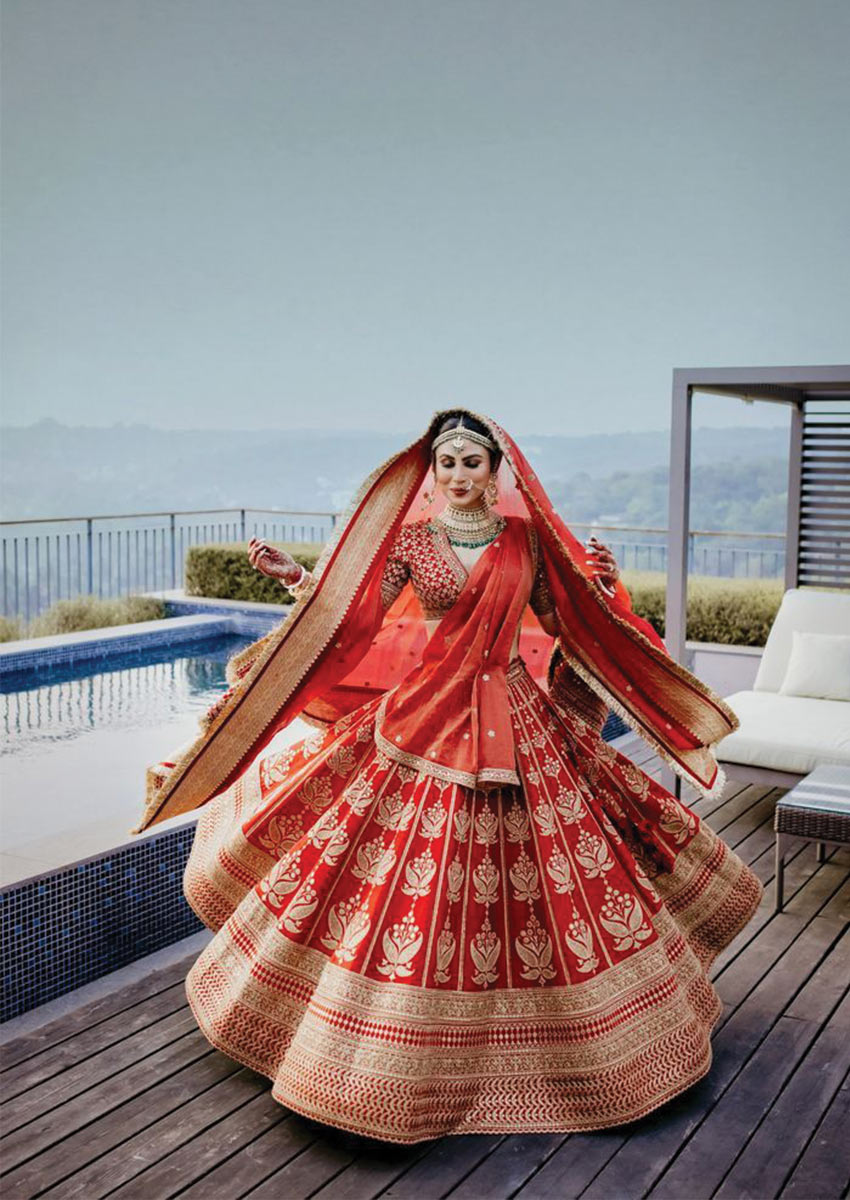 Sagittarius – Dark yellow, Orange yellow, Green, Blue
For the adventurous Sagittarius who loves to explore and is always full of joy, the tones of yellow, orange, and green will showcase your adventurous and lively energy while the blue will bring the unwavering optimism you are known for.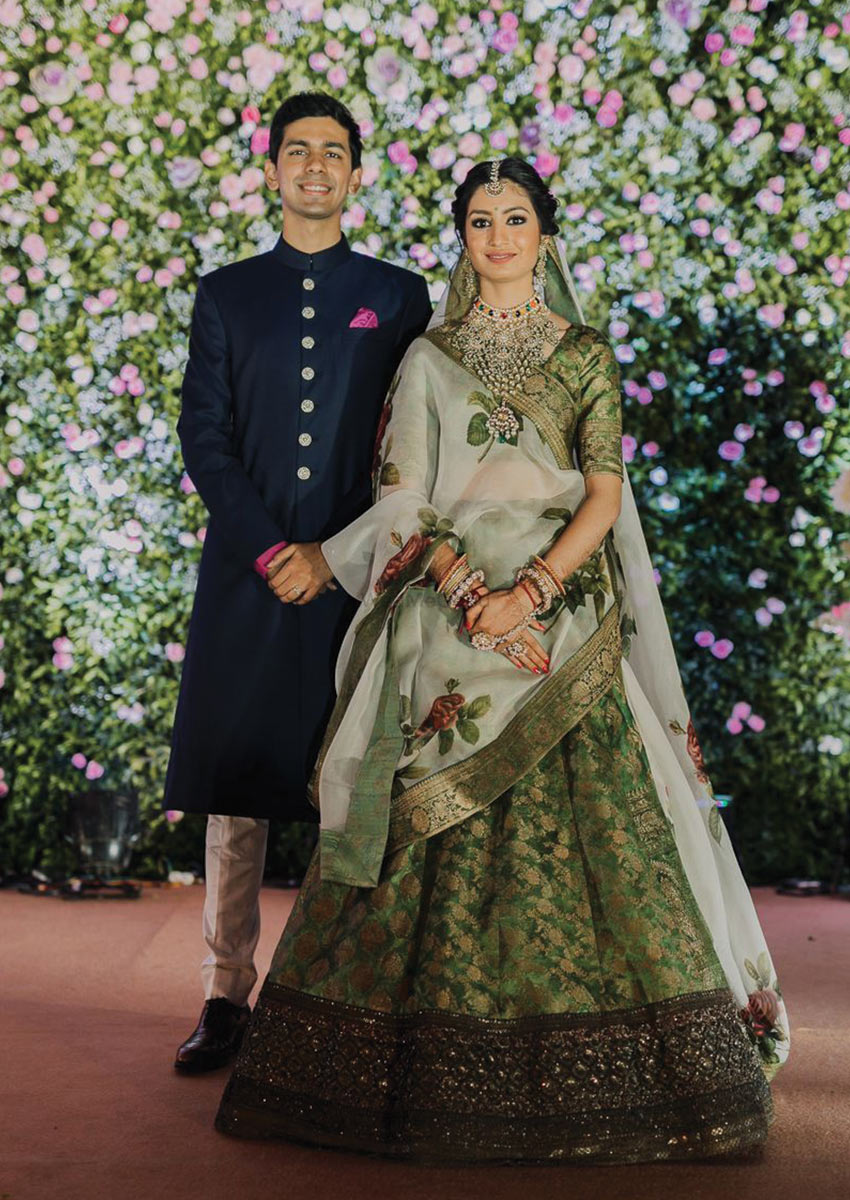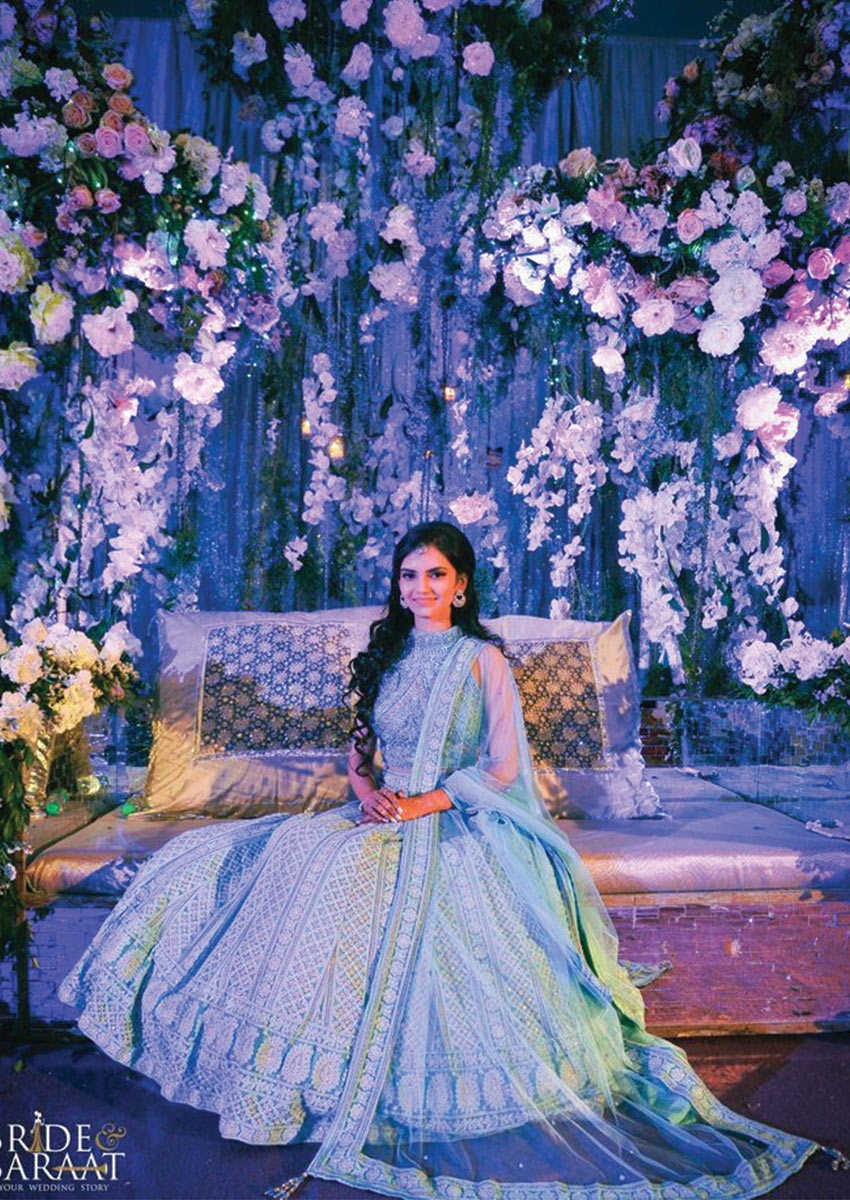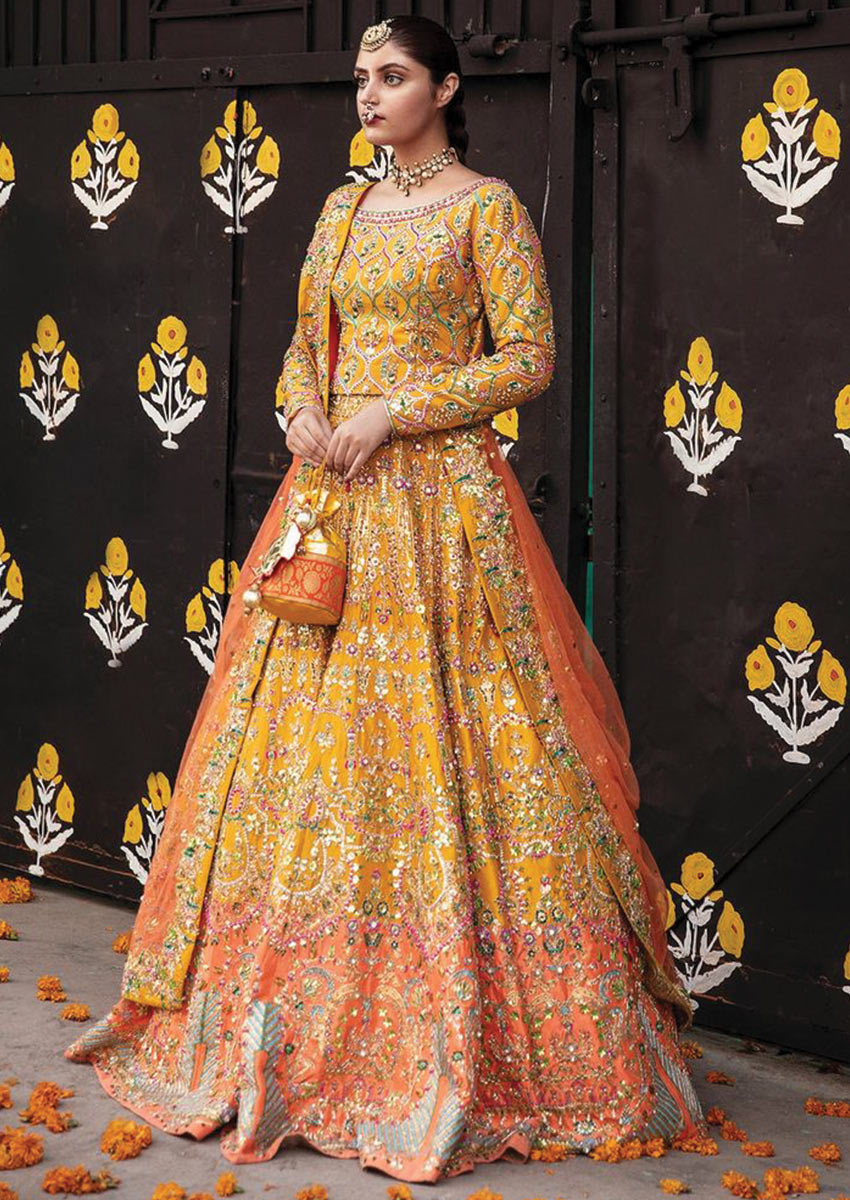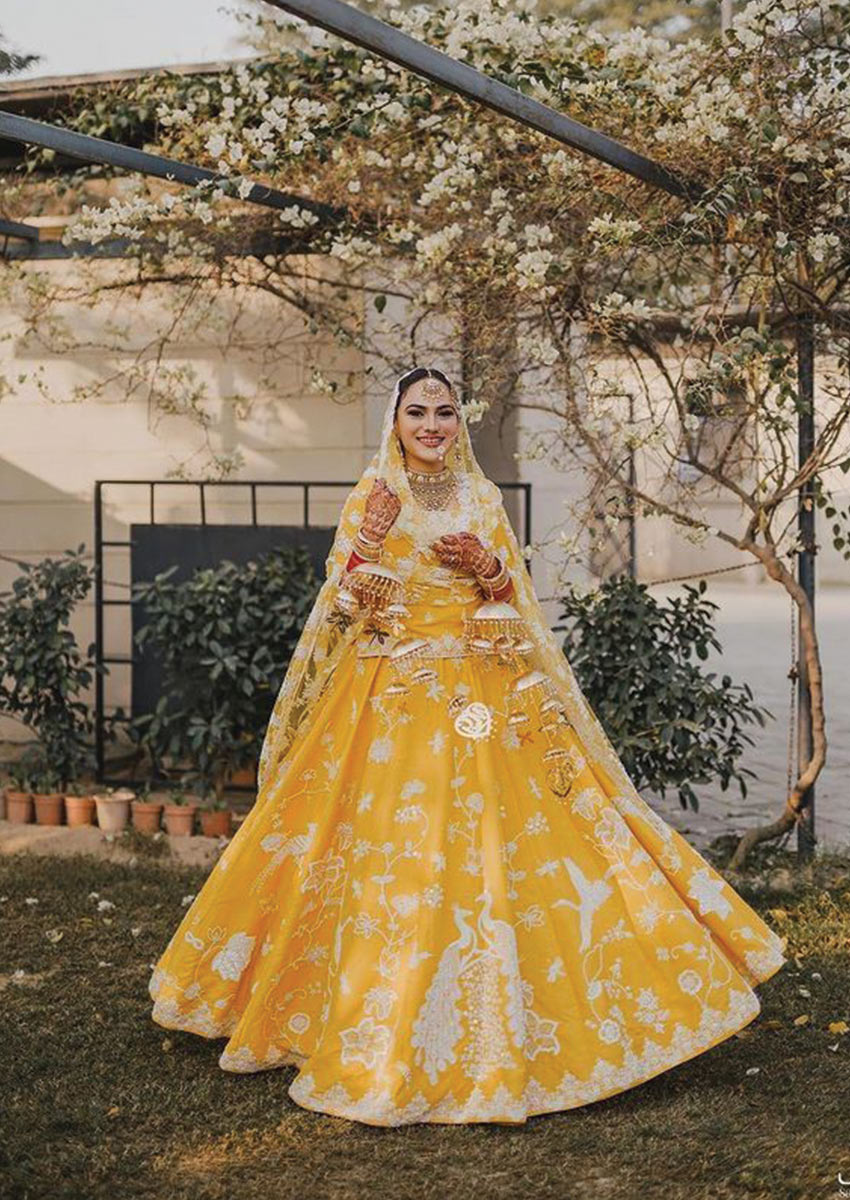 Also read: #Trending: Bridal Facemasks are a must have for a wedding
Capricorn – Black, Purple
If you value comfort over following unusual trends, then we believe incorporating black in your wedding outfits will greatly benefit you this year. Shades of purple will also suit you best and bring out the sophisticated star inside you.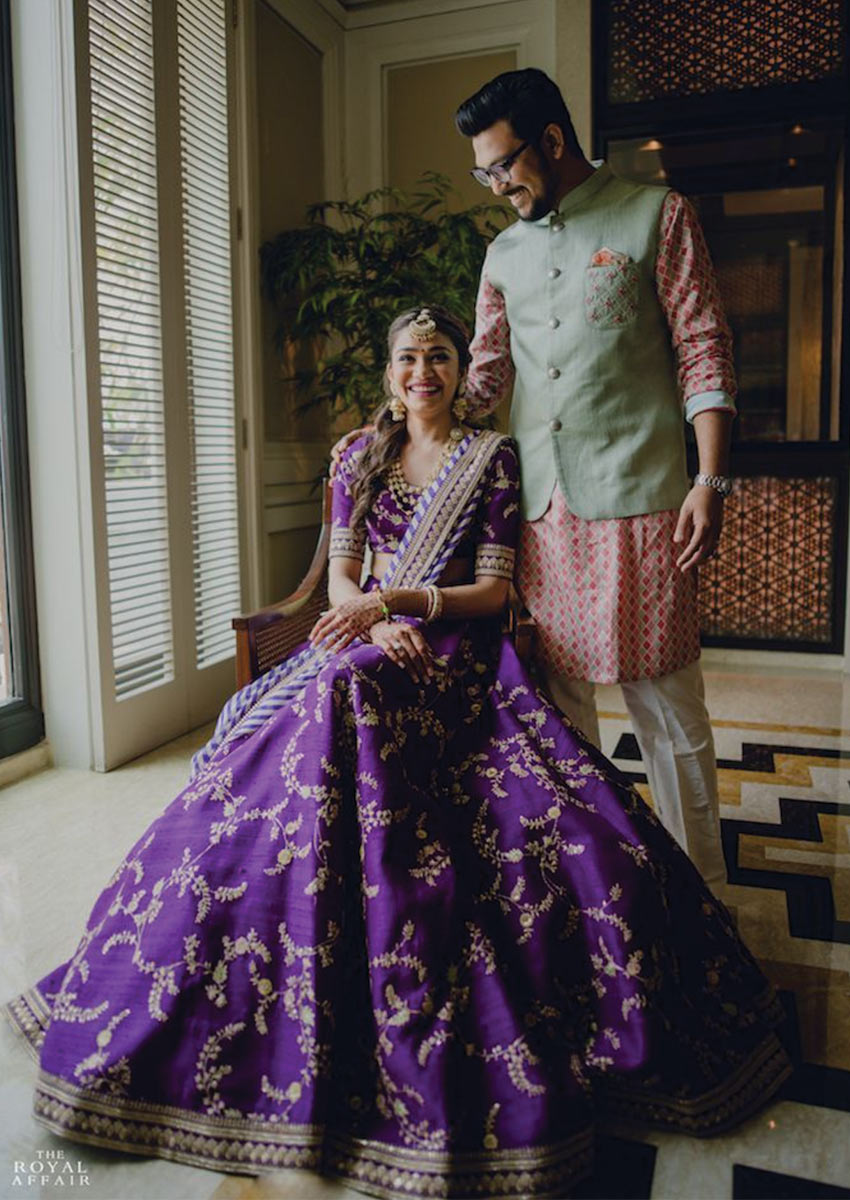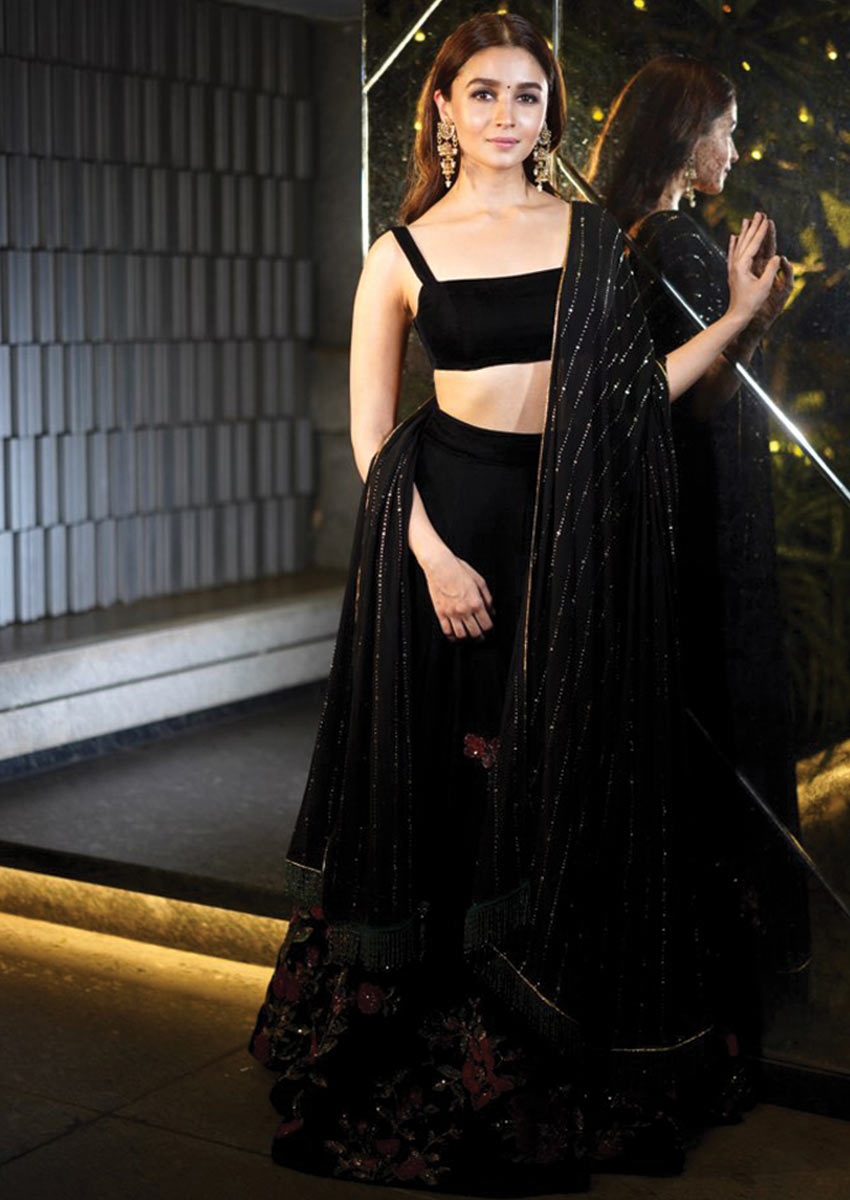 Aquarius – Light Blue, Purple
Anyone born under this sign must know that blue and its companion shades are your best friend. The quirky Aquarius will look magical like the little mermaid in these shades and will truly be the ocean princess.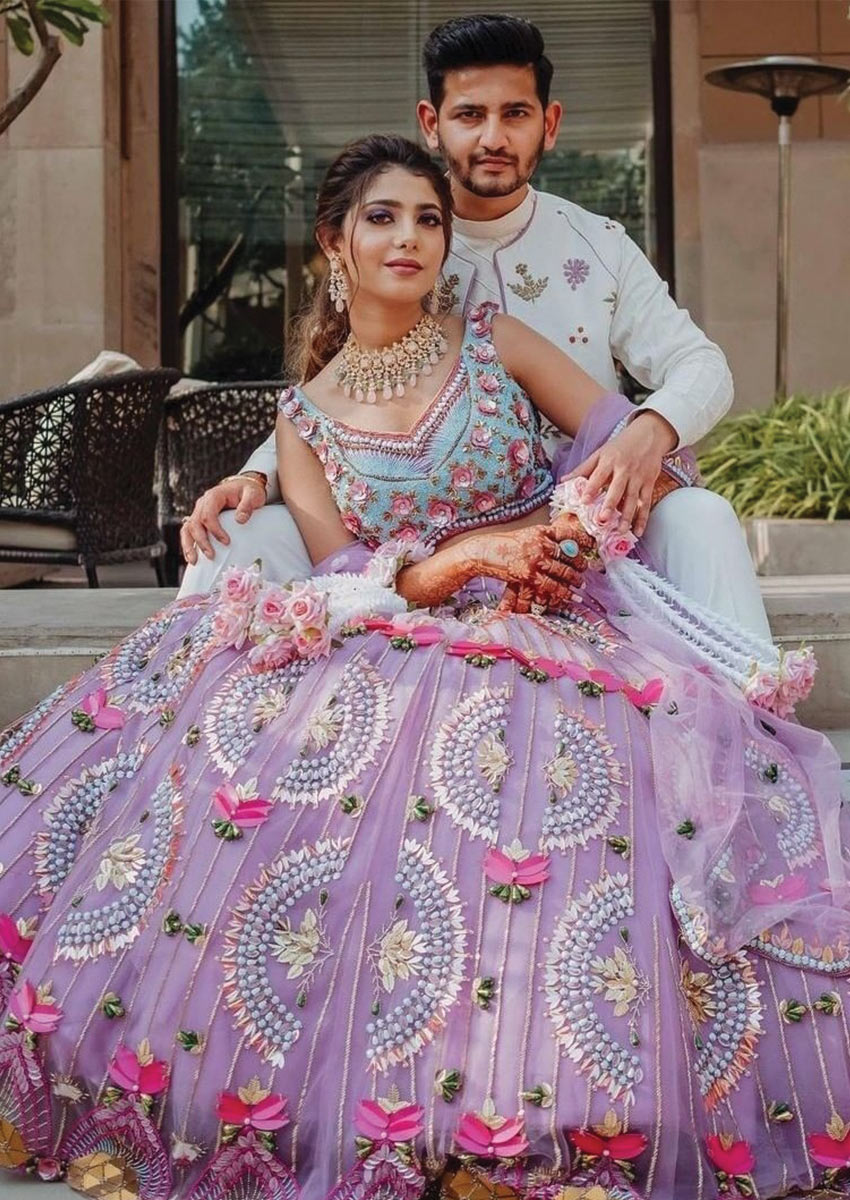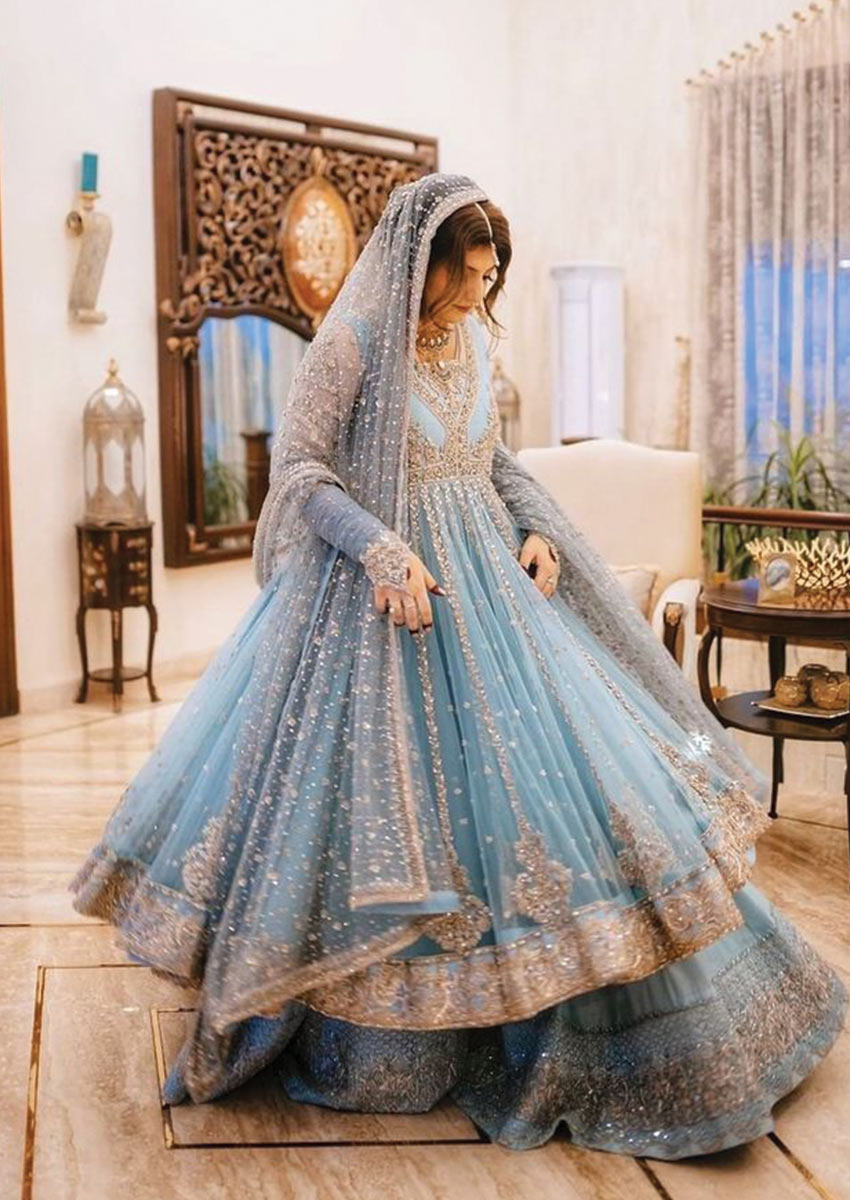 Pisces – Orange, Yellow
Carry forward your calming energy and happy vibe with hues of orange and yellow in your lehenga outfit. The yellow and orange combo together is sure to make you look stunning on your wedding night.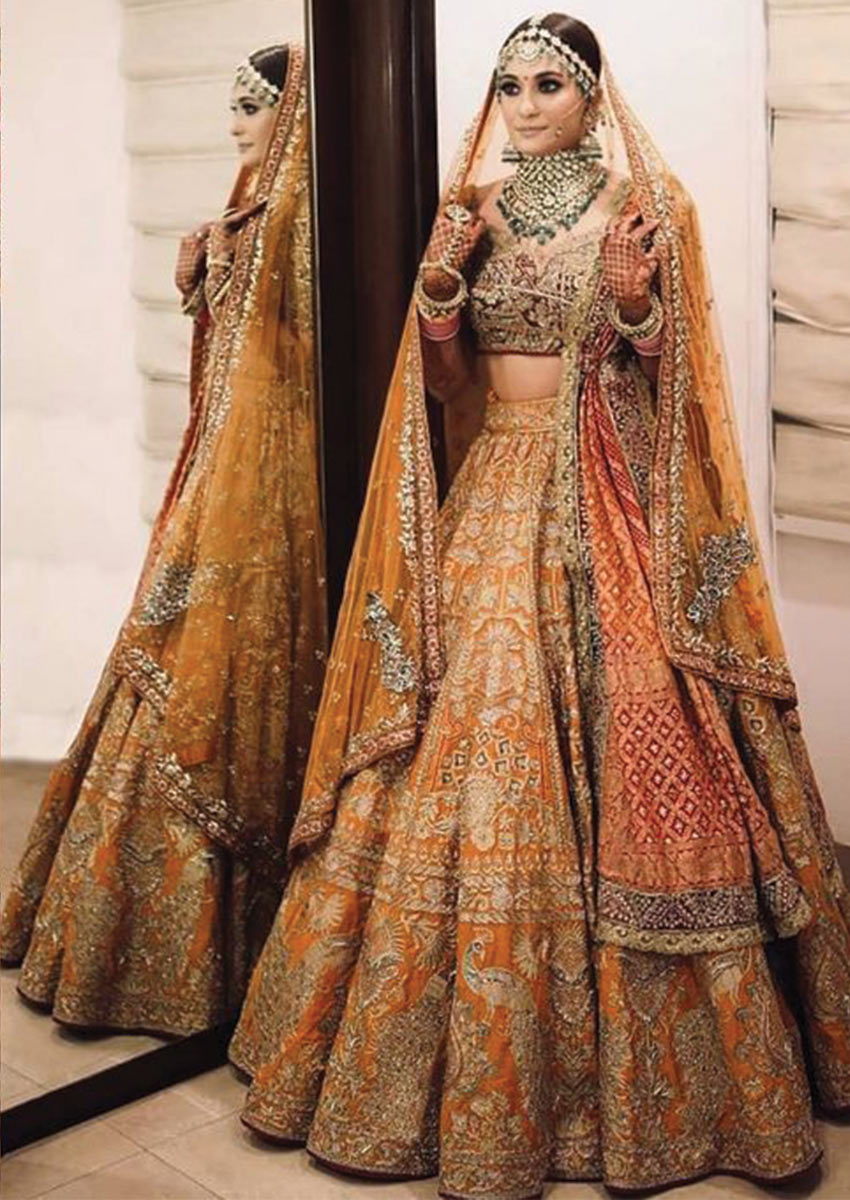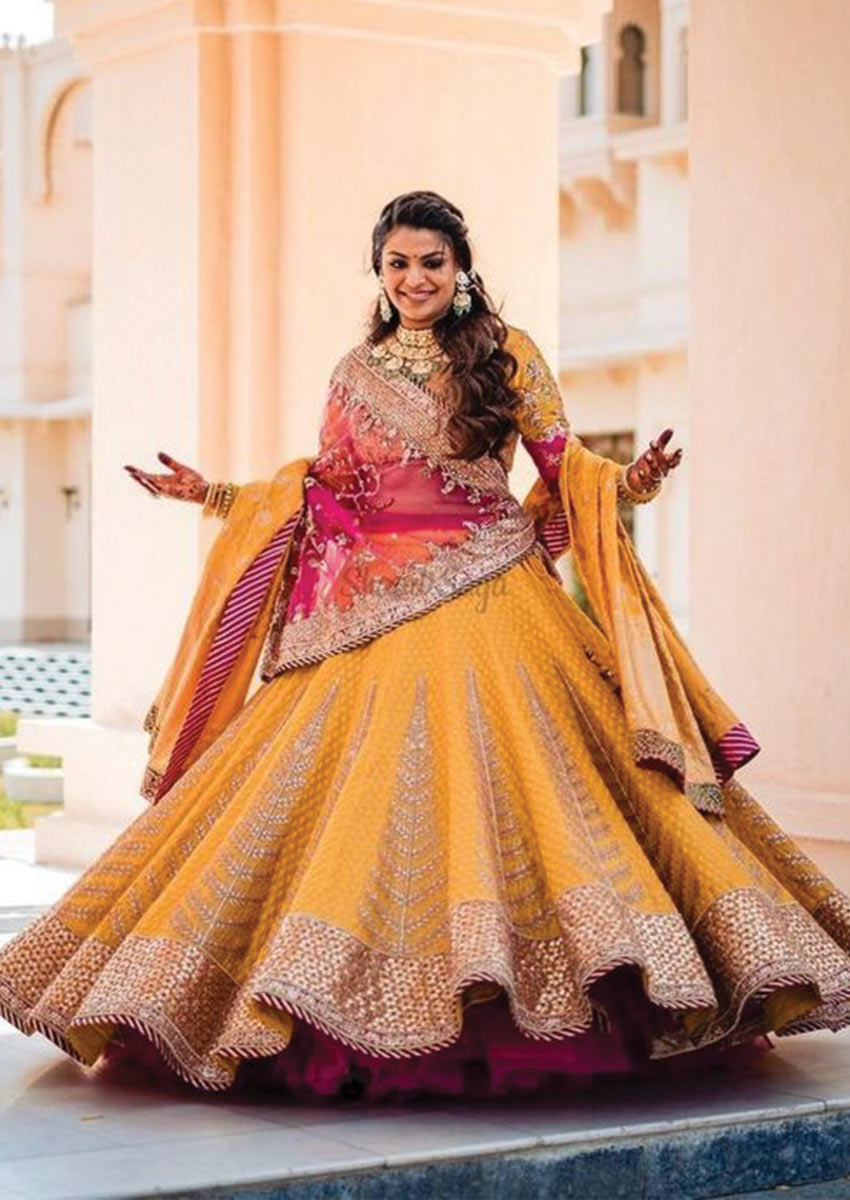 It is always great to be mindful of the astrological status of the stars when planning your
wedding lehenga
. It's the most important day of your life, so why leave it up to chance!
And if you want any help planning your wedding, reach out to us at (+91) 8800093444 or email us at [email protected] or visit our website at
www.getyourvenue.com