Top 10 Mehndi Designs to Flaunt Your Hands on Your D-Day
By Get Your Venue | 08 Jun, 2019
Donning the hands of a bride and groom with mehndi is one of the most significant rituals in Indian wedding ceremonies. Especially for a bride-to-be, it is the most exciting part of the wedding as it is a dream of every bride to grace their hands with the trending bridal mehndi design.


An epitome of romance and love, mehndi designs come with a huge variety including graceful bridal designs, classical designs, royal designs & new age contemporary designs.
In fact, not just weddings, be it any festivity or occasion, mehndi is the most pleasing way to drench into the celebratory feels for all girls and women. While some girls adore its exquisite fragrance, others love their hands being adorned with intricate and pretty mehndi designs.
Below we are listing the most trending and sassy mehndi designs that every 2019 Bride must check out:
Rajasthani Royal Motif Mehndi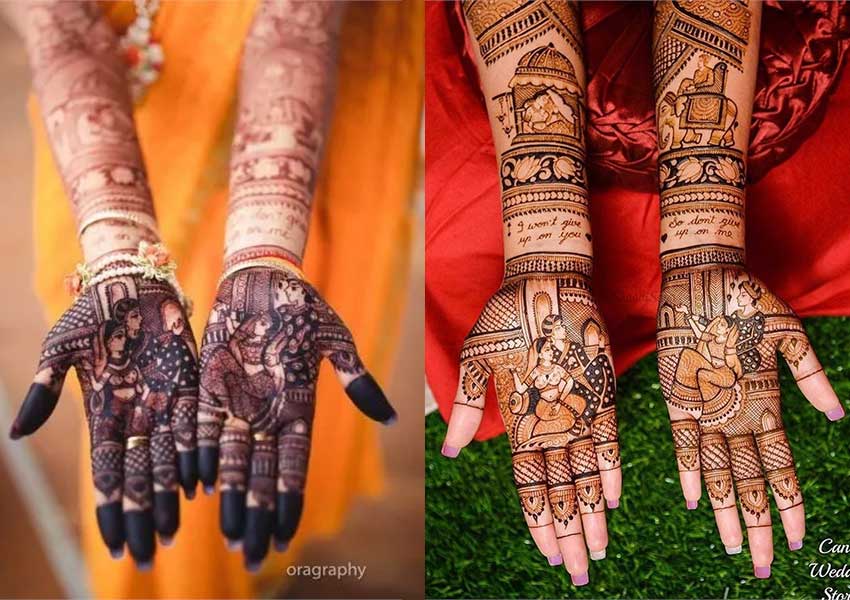 This exquisite mehndi design is royal for all the right reasons. The attention to details, leafed jalidaar patterns, intricate motifs, Rajasthani royal elements, and flowy florals set apart this enchanting mehndi from the rest. This mehndi design is undoubtedly nothing less than a work of art.
Exquisite Lotus Motif Mehndi Design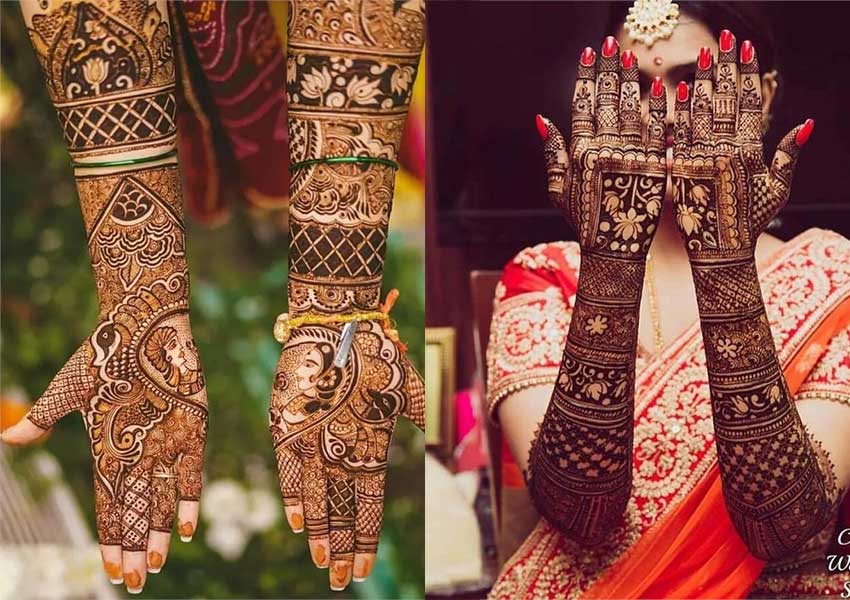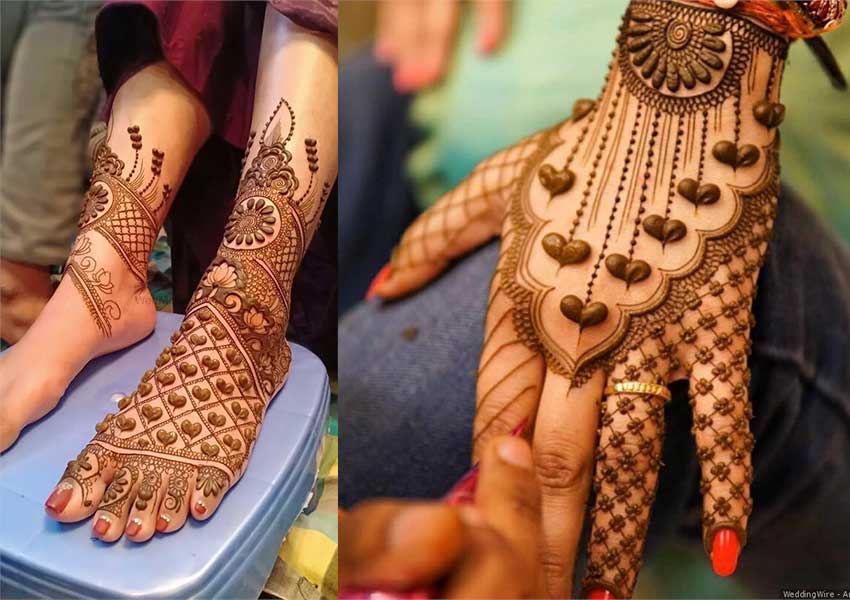 This unconventional mehndi design is absolutely flawless to flaunt your hands on your big day. The fine details, strings of heart, and a perfect blend of modern and tradition, this mehndi design have all the elements you'd want on your wedding day. This full hand intricate design is so perfect for all those brides who want to add an oomph factor to their bridal mehndi.
Also Read This: Your Wedding Mehndi is an Important Part of your Trousseau
Aladdin themed mehndi design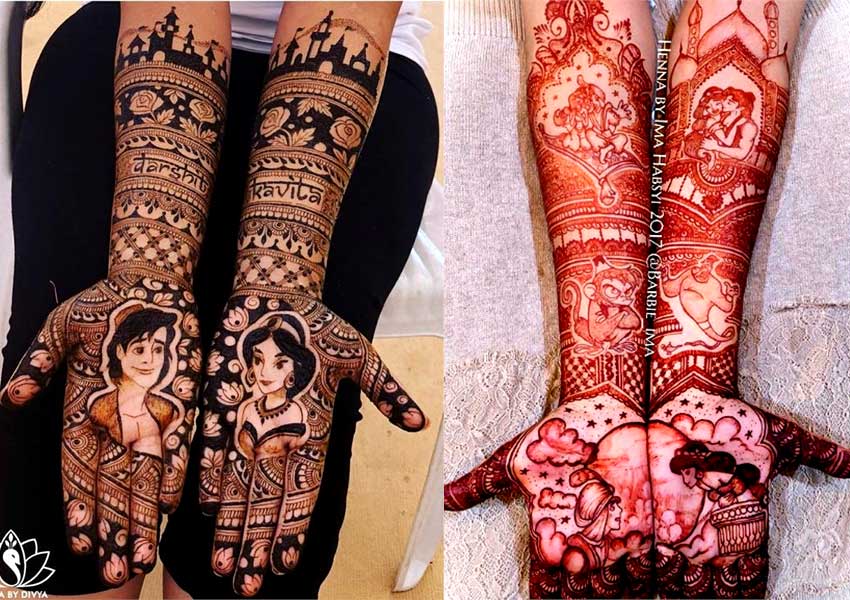 What could be better than donning another love story on your hands on your wedding day? This Aladdin and Jasmine mehndi design is ideal for all those brides who believe in fairy tales. Though you'll need a highly skilled bridal mehndi artist to make these illustrations on hands, you'll surely receive heaps of compliments for this design to savor all your life.
The Hearty Affair Mehndi Design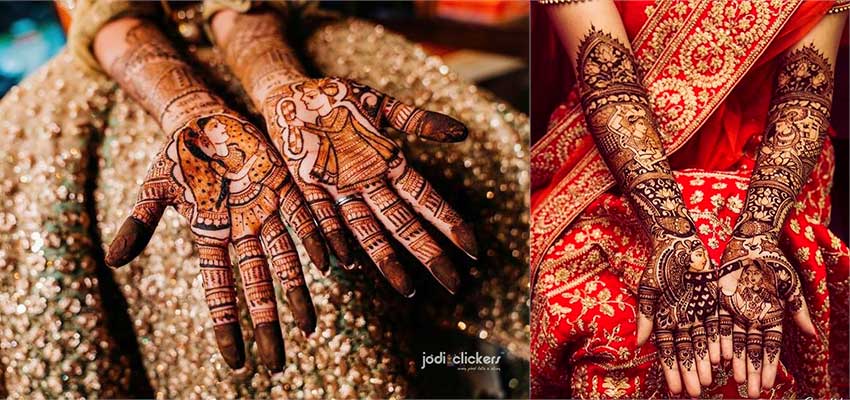 Composed of elegant roses, the portrait of bride and groom, dainty leaves, exquisite patterns and motifs, this mehndi design is simply magical and prevalent. Believe it or not, but the eloquent design will make everyone go in awe with this elegant masterpiece.
Aesthetic Peacock Mehndi Design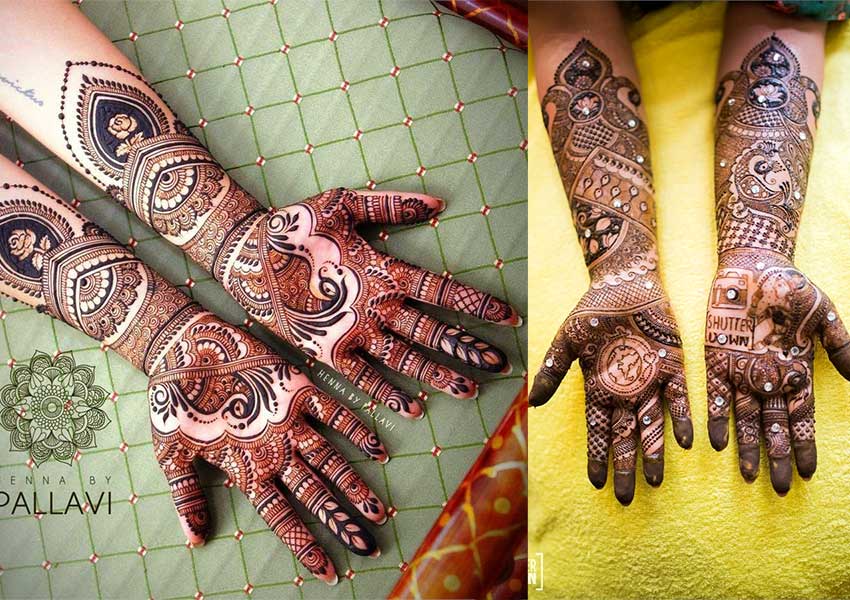 The best thing about this mehndi design is that it manages to spread its charm without being too much complicated. The rose motifs, peacock and gentle twirls do not only enhance the overall look but also works the best in filling empty spaces.
Intricate Mandala Mehndi Design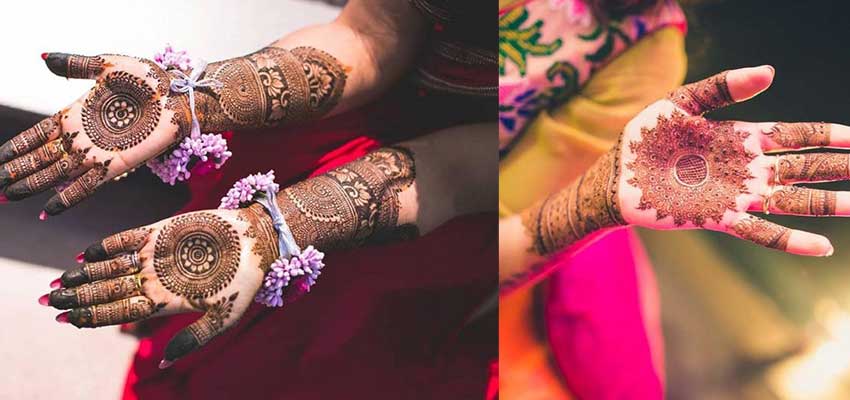 Mandala Mehndi Design is another great option you have to grace your hands with. It is also one of the most preferred bridal mehndi trends in 2019. Minimalistic look, intricate design and mandala in the center of the palm will make you look an absolute stunner.
Also Read This: 7 Best Tips for a Gorgeous Bride
The Detailed Enchantment Mehndi Design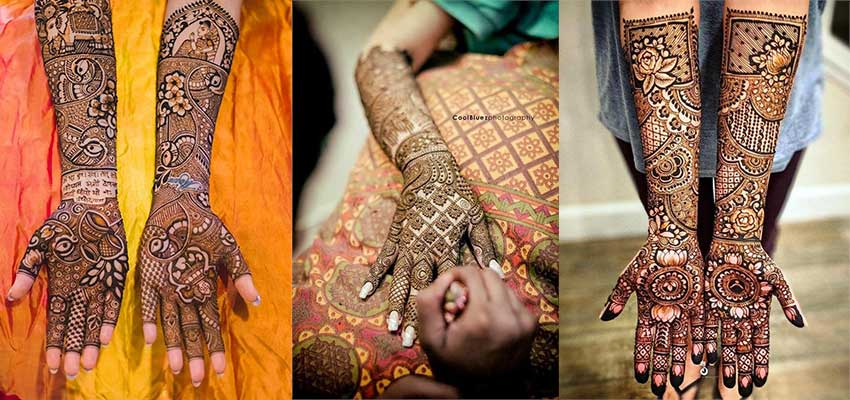 The way these lotuses and roses bloom in this mehndi design is absolutely fascinating. With so many beautiful motifs designed together with intricate strokes makes this mehndi design another perfect addition to our bridal mehndi design list. Also, you must go for this one, if you are looking for magnificent jaali mehndi design.
Bunches of Floral Mehndi Design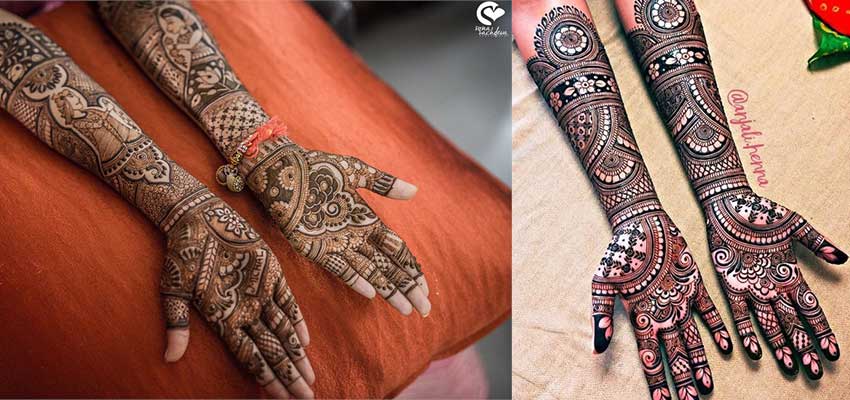 A perfect blend of simplicity and elegance, we love how interestingly the basic lines complemented with floral motifs and mandala designed on the wrist. Glamorous and serene at the same time, this mehndi design has everything to make heads turn your way wherever you go.
Blend with elegance Mehndi Design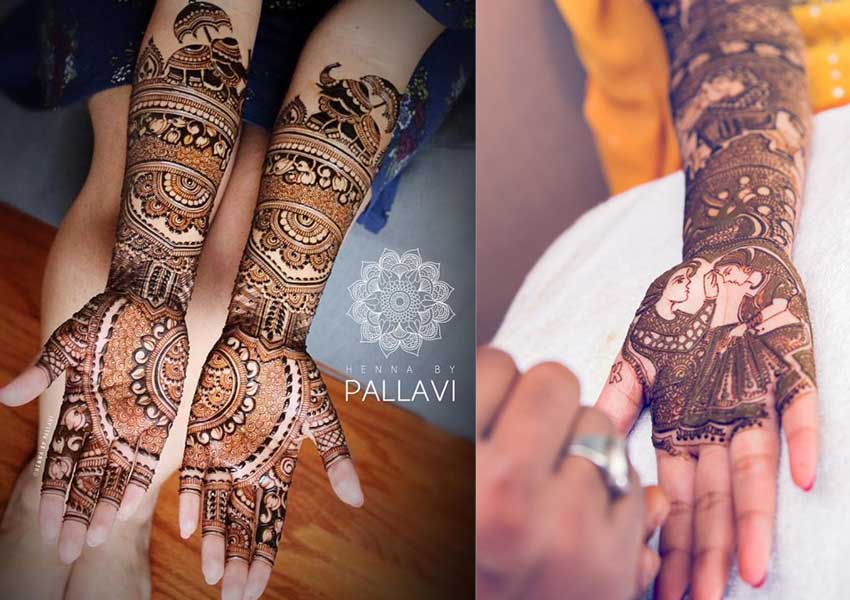 We understand your craze for full hand mehndi design which is why we present you another full hand mehndi design to provide you with all the inspiration you need for your wedding rituals mehndi. From concentric bootis, lotus motifs, mandalas, figures and exquisite elephants, this mehndi design will meet all your expectations as well as mehndi goals.
Stay tuned with us for more updates on bridal mehndi design, proposal mehndi design,
beautiful mehndi shots
and a lot more.