Top 11 Tips For Planning a Budget Destination Wedding
By Get Your Venue | 16 Apr, 2019
When looking forward to planning a happening destination wedding, the first image that strikes our mind is the beautiful palace setting of the movie, "ye jawani hai deewani." Every soon to be a bride and groom dream of having a wedding that creates lovely memories to be cherished and enjoyed forever. Destination wedding need not be extra fancy or posh. It can also be pulled off without splurging a whopping amount. So, here we bring you some smart tips that can help you plan a budget destination wedding.
1. Location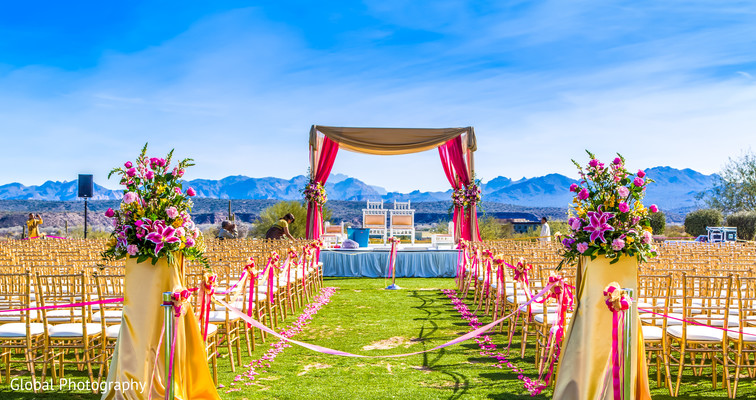 Your choice of location is one of the most critical factors that will have an impact on your budget. If you are planning to go with a popular place like Goa, Kerela, and Rajasthan, try looking for smaller resorts. Conversely, if you are choosing an off-beat destination, like, Darjeeling, Gokarna, Corbett, Daman or Andamans, you can even go with a pricy resort. You will save money by getting favourable pricing from the resort. It is important to understand that even local resorts have the necessary bandwidth to organise a grand Indian wedding. There are specific 'almost destinations' as well where you can plan a wedding well within your budget by saving on travel expenses. These are places just outside the city, like, Sohna Road, Landsdowne, Lonavala, Mahabaleshwar, Madh Island or Alibaug.
2. Go Minimalistic 
The very purpose of going to a destination wedding is to make your wedding a very personal and intimate affair. Keep your guest list to a minimum, adding only those who really mean a lot to you. Chuck out those friends, family or acquaintances with whom you have lost touch. It will help you keep wedding costs in control.
3. Go with local vendors 
Instead of engaging vendors from the place where you reside, it is better to choose local vendors. Since places like Rajasthan, Goa, etc., are quite famous for
destination weddings
, there is no dearth of local vendors like photographers, makeup artists, decorators and more. You can also rope in vendors who are empanelled with the venue. Check out a packaged deal for venue, menu, décor and other services to save money. Check out their portfolio before having them on board to rule out poor services. If at all, you would like to take your tried and tested vendors along with you, ensure that they are not too fussy about their travel and accommodation arrangements.
4. Buy Local Stuff 
Instead of carrying wedding stuff from your place of residence and incurring high transportation costs, it is better to buy as much stuff as possible locally. You can easily get décor items, pooja samagri, wedding favours, gifts, hampers, etc., locally. It will help you save a lot of money and effort that goes in hauling the stuff.
5. Go for natural venue look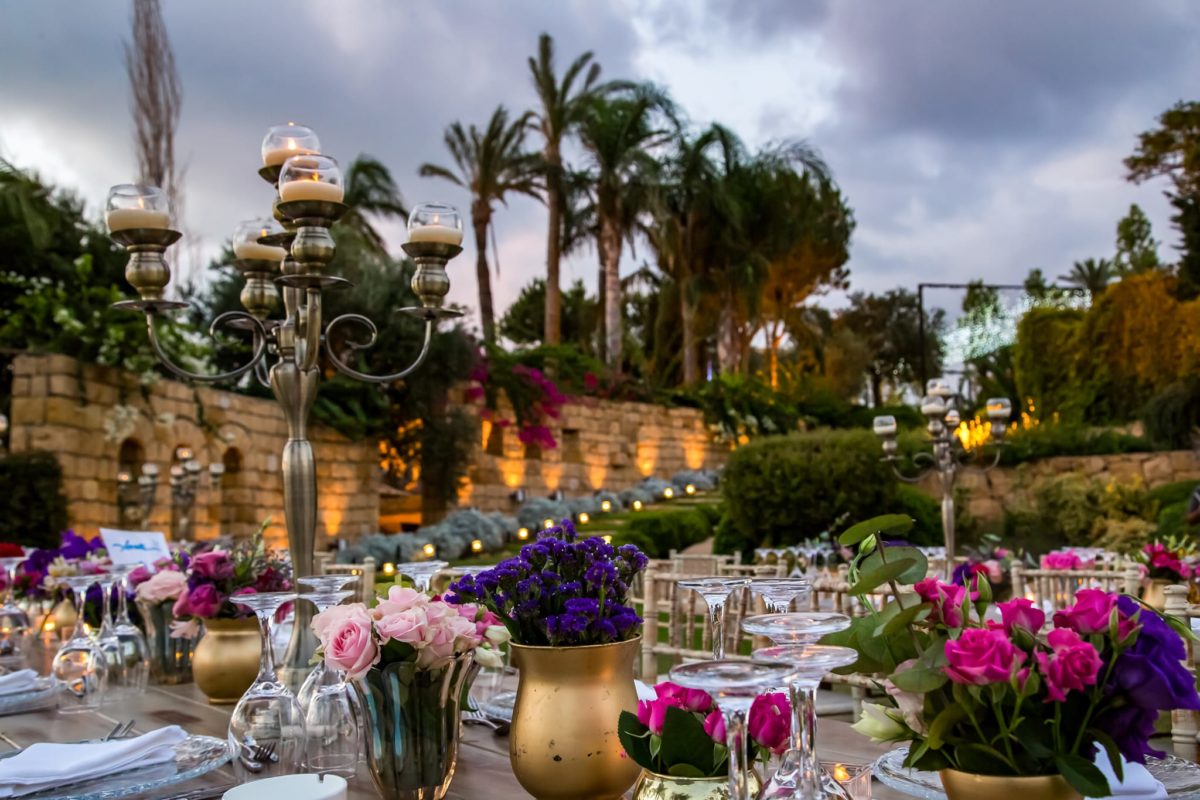 Instead of spending a huge amount on extravagant decorations, it is better to choose a location that comes with an innate natural scenic beauty. Allow the destination to speak volumes instead of artificial decorations. If at all, you want to go for décor, go natural. Choose local flowers instead of exotic ones, environment-friendly options instead of plastics. Simple things like photo walls, hanging frames, kites, buntings, bottles, tea lights, mason jars, etc., are enough to add beauty to the place. If you have chosen indoor space for your wedding rituals, there is even lesser need to spend on exorbitantly costly decorations. Hanging lanterns, fairy lights, or florals or centerpieces or candle clusters are enough to make the place look classy. Go natural with extensive greens and botanicals.
6. Choose Low-Cost Wedding Favours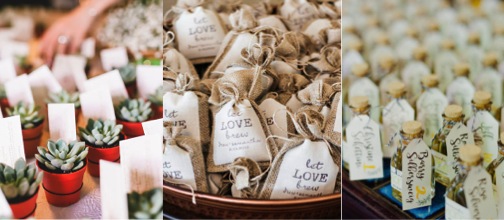 When it comes to make your guests happy and feel loved, thoughtfully chosen wedding favours are just the right way to do it. Small things like keeping finger snacks and cool drinks in the car or playing the favourite music list of the guests when riding in a car from the airport to the hotel can make an impression without breaking the bank. Lovely gestures like miniature toiletries, potli bags, dupattas, after-ritual munchies or a sweet welcome note are enough to make your guests happy.
7. Choose an off-season Destination 
Many hotels and resorts slash their rates during the lean season, and this is the perfect time to plan your wedding if you wish to go for an exotic locale that is quite pricey in the peak season. If your wedding dates are flexible, there is no harm in going with an off-season destination. Moreover, avoid weekends or popular holidays. It will help you beat the rush and get the place all for yourself. Check the weather update and if it is too hot, cold or rainy, choose indoor or outdoor location accordingly.
8. Plan in Advance 
It goes without saying that wedding destinations get booked well in advance. If you have already chosen a destination and venue, it is recommended to book up early. This way, you not only get to enjoy early bird benefits at the hotel or resort but with airlines too. Moreover, early planning will help you avoid sudden surprises.
9. Choose Awesome Catering Solutions 
A wedding is not only remembered for its gorgeous bride and groom but also the delectable delicacies served to the guests. It is essential to choose a catering service provider who can plan and create an awesome venue that is a mix of local and exotic cuisines. Moreover, the caterer needs to feed the guests through the entire wedding, so smart catering tips must be used to ensure tasty and hearty meals served to the guests. Many resorts and hotels offer free breakfast thrown in with bulk bookings. Instead of going with an extensive menu, go with a few choices, but each one of them must be classic. Go for food counters or trucks to serve unique cuisines to the guests without splurging a lot.
10. Do not hesitate to ask for freebies 
Be smart and ask for freebies through the Wedding Concierge. Most often than not, hotels offer substantial discounts to ensure they do not lose business in the lean time. There is a dedicated wedding concierge appointed by the hotel to look after the wedding party and to keep them happy and content with the services, so make the most of it.
11. Add a Honeymoon Package 
You can also ask the hotel or resort to adding a free or a reasonably-priced honeymoon package. You might get lucky and get the best suite while availing the most awesome deal.
So, even if you are tight on your budget, you can make your wedding nothing short of spectacular and talked-about by paying attention to these simple yet smart tips.