Top 5 Wedding Lawns on NH8 Delhi for a Luxe Wedding
By Get Your Venue | 31 Jan, 2020
Choosing a wedding lawn can be a tedious task for anyone who has no experience in wedding planning. And, if it is a wedding season, finding the proper venue that is available within your set budget and meets your requirements is challenging. Even when finalizing the wedding venue, there are lots of things that need your consideration. You need to decide if you want your wedding to be indoors or outdoors. If you choose to plan your wedding outdoors, we have some fantastic wedding lawns located on NH8, Delhi, for the luxurious and picture-perfect wedding.
Tivoli Pushpanjali 
If you are planning your wedding in Delhi, Tivoli Pushpanjali is undoubtedly the best 5-star property in Delhi for your outdoor wedding. Its prime locality and close distance to the Indira Gandhi International airport makes it an ideal place to host your wedding and receptions. The lush green lawn spread in the 60,000 sq. Ft with natural surroundings is all you need to plan your exotic wedding. It is also a perfect place to pick for corporate conventions.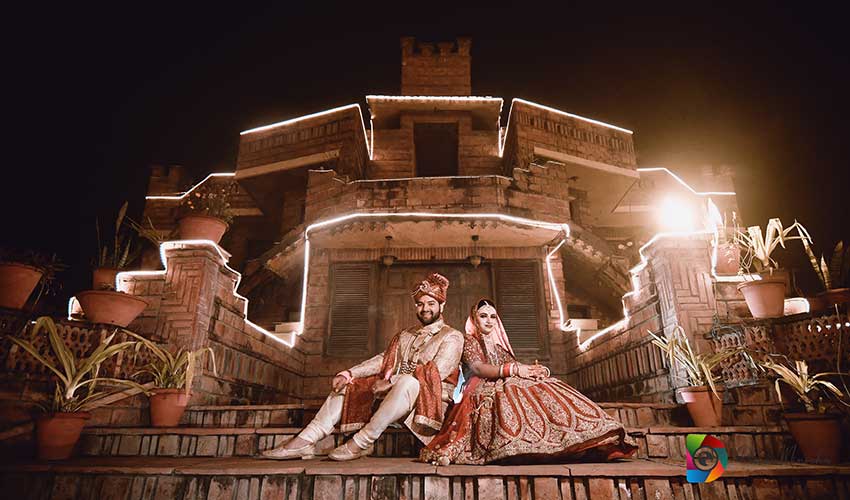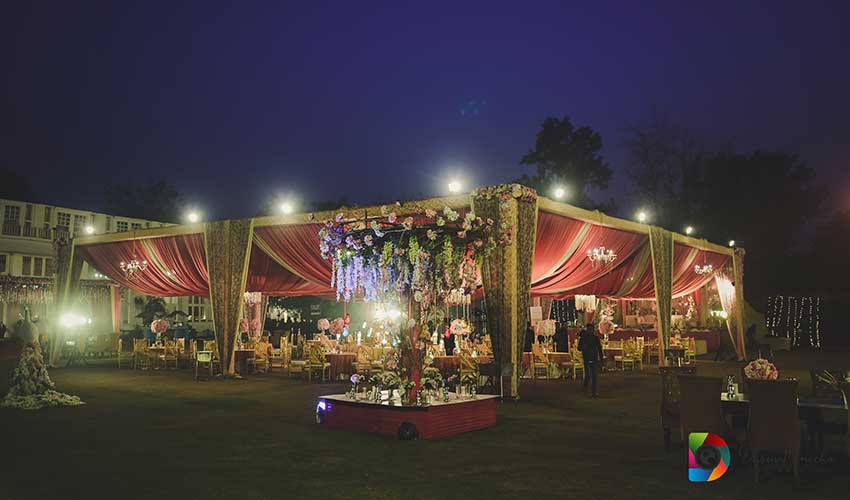 See this Venue: Tivoli Pushpanjali
Satvik by Chhabra Farm
One of the most luxe properties in Delhi to host your wedding, Satvik by Chhabra Farms has it all to turn your wedding celebrations into an exceptional one. The wedding lawn at this venue has a sprawling space of 4 acres along with a banquet hall to plan your wedding nuptials with perfection. At Satvik, you will also get in-house decorators and caterers to host your event with perfection.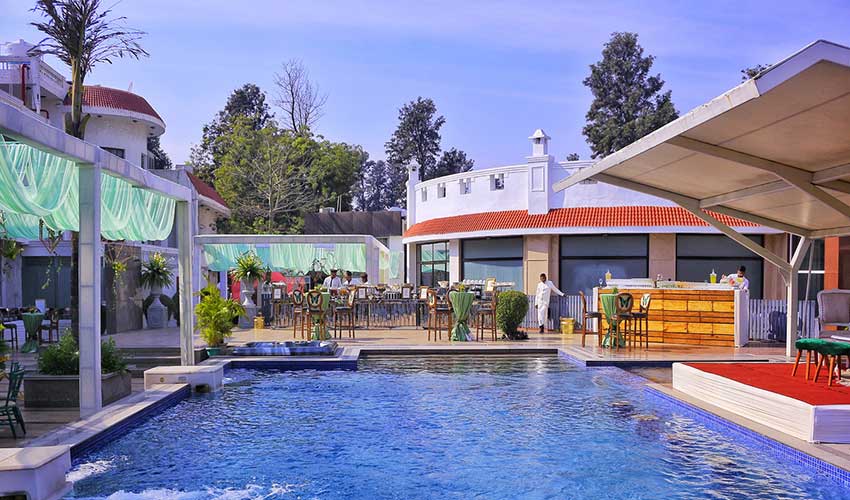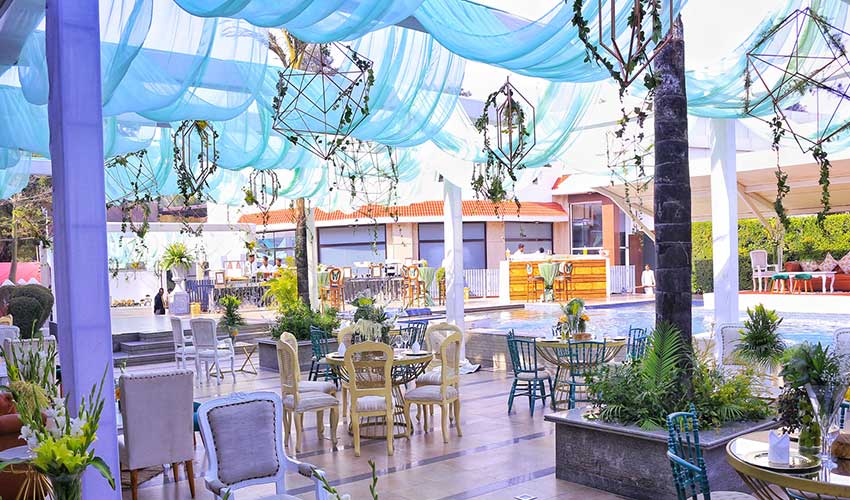 See this Venue: Satvik by Chhabra Farm
Manaktala Farm
Sprawling space and excellent hospitality are what the Manaktala farm in Delhi is famous for. This wonderfully built farmhouse has all the facilities of the 5-star and one of the most prime localities in South Delhi. It is an ideal wedding venue for those who love spending time close to nature due to the surreal natural surrounding and greenery. This venue also has five luxurious rooms to accommodate your guests as well as a huge parking space for up to 600 cars.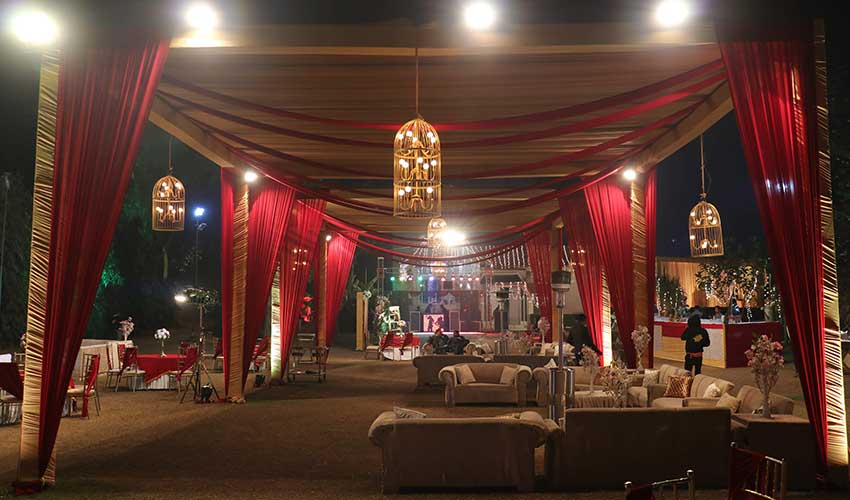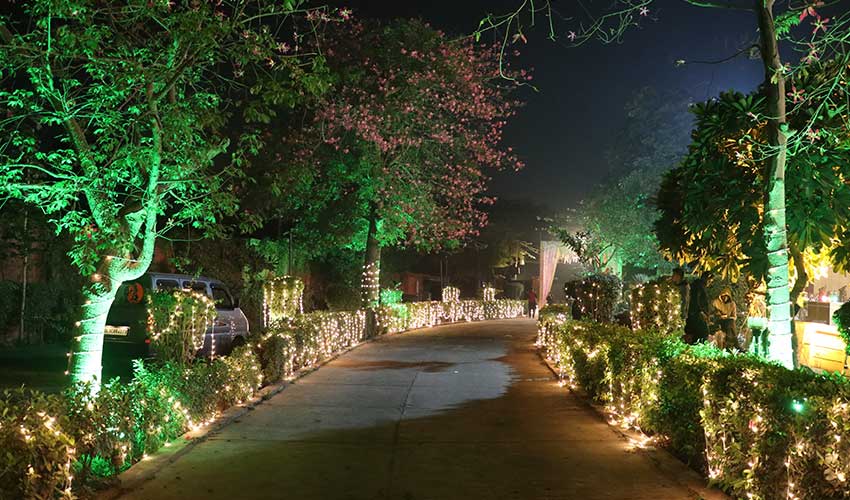 See this Venue: Manaktala Farms
Balsons Farm House
If you are looking for a budget-friendly wedding farmhouse in Delhi, Balsons Farmhouse makes for the perfect choice to pick for your celebrations. The sprawling space of 2.75 acres of land providing you with ample space to host your wedding nuptials would turn your special day into a lifetime experience. Their in-house decorators and caterers would surely exceed your expectations.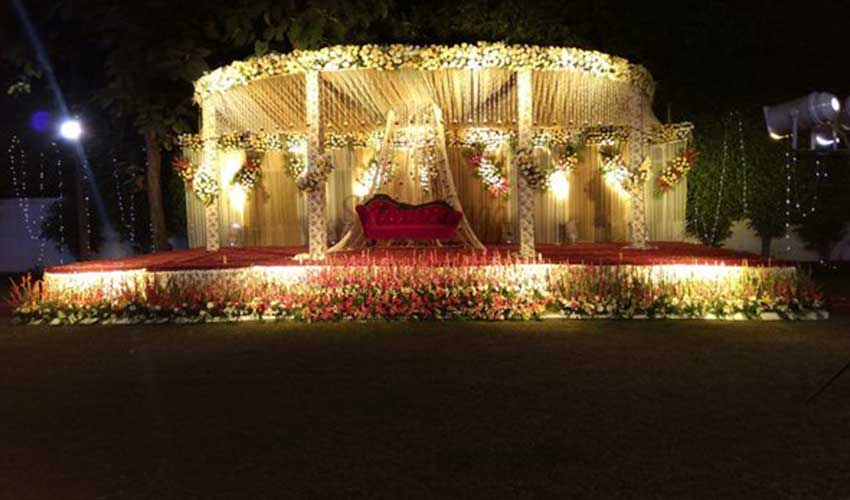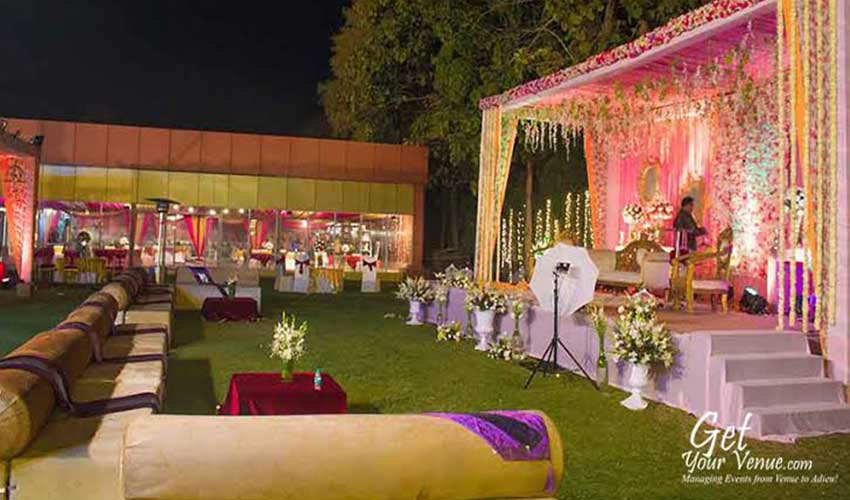 See this Venue: Balsons Farm House, Dwarka
The Venetian Polo Farms
Another plush wedding venue on NH8, the Venetian Polo Farms, offers you a fantastic wedding lawn in Delhi to host your wedding ceremonies and other special events. Its proximity to the Indira Gandhi International Airport makes it the perfect choice among individuals. The venue also provides you with a waterproof pandal and a parking space for up to 400 cars. The venue also has two enormous rooms to help you relax and unwind your guests.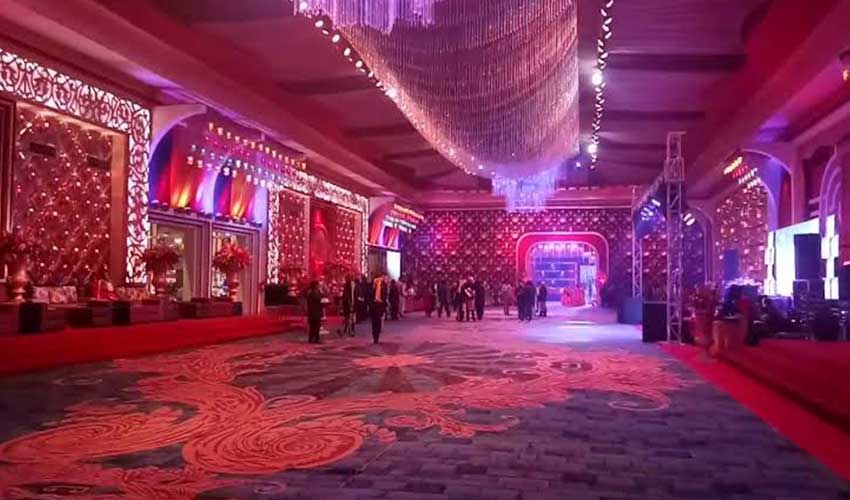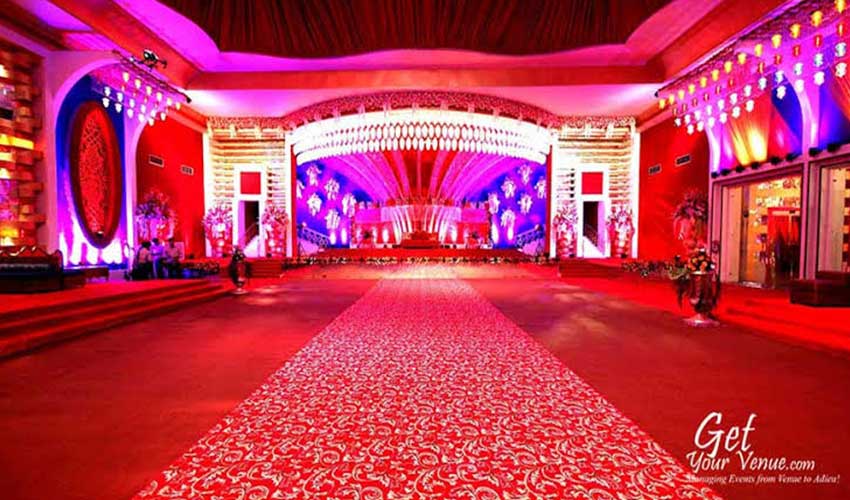 See this Venue: The Venetian Polo Farm
Couldn't find the right venue for your event? No worries, we've got your back. To find the wedding venue that matches your dreams and desires, contact our experts at GetYourVenue to get the right venue. They will provide you with many options and would also arrange the visit for you to help you make the right choice.