Top 6 Venues in Chattarpur to Host Your Weddings with Opulence
By Get Your Venue | 11 Sep, 2020
Weddings are truly one such event that we all look forward to. It is only weddings that keep both the host and the attendees on their toes. No matter if you are the host or attendee, you both look forward to the big day. What keeps everyone most excited about the wedding is the wedding venue! After all, it is the venue that gives shapes to all your wedding dreams, and it is the place where you exchange vows with the one you love and step into your new life. So if you are someone looking for the best wedding venues in Chattarpur, we have the best choices for you.
Opulent Hotel
One of the most beautiful wedding venues in Chattarpur, Opulent Hotel offers both a banquet hall and conference hall to host your events. The venue is located at the Chattarpur Mandir Road, which provides guests with ease of travel. You can pick any of the venues among the Olive Green and saffron. The guest capacity for Olive Green is around 400 while it is 250 for the latter. The venue is equipped with modern facilities and offers additional facilities like valet parking, power backup, in-house décor, etc.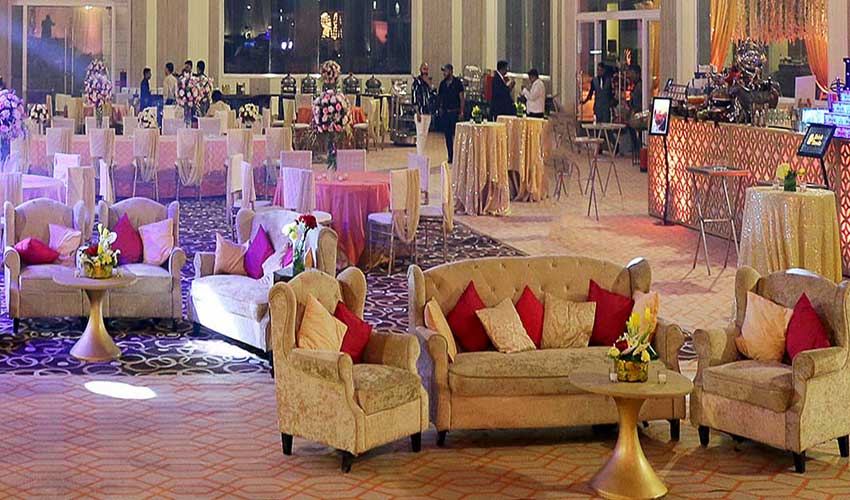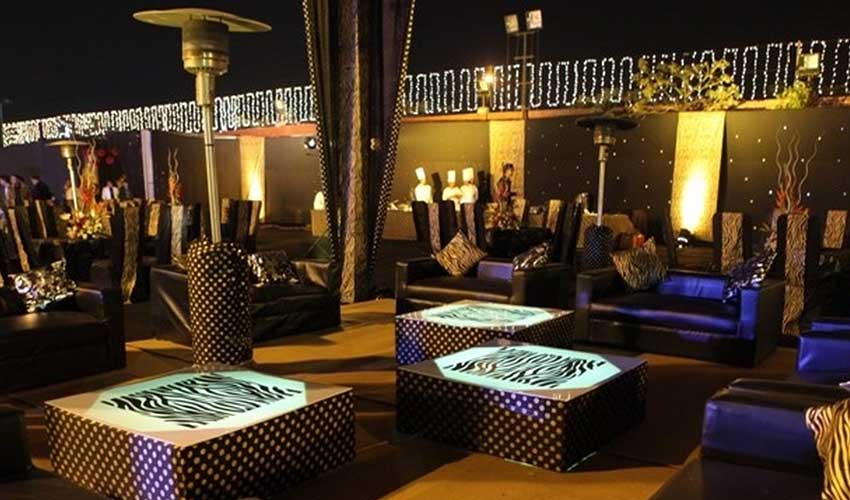 The Ramaya
Built-in 10.5 acres of exquisite land, the Ramaya is absolutely the perfect place to pick if you are planning a larger than life wedding. The resort offers lush green lawns as well as comfortable accommodation options to the guests. The intricately designed lawns of the Ramaya allow you to host your events with grandeur. Moreover, the venue has two beautifully designed banquet halls and spacious lawns to host all your events. The exclusive set up and the luxuries of this farmhouse.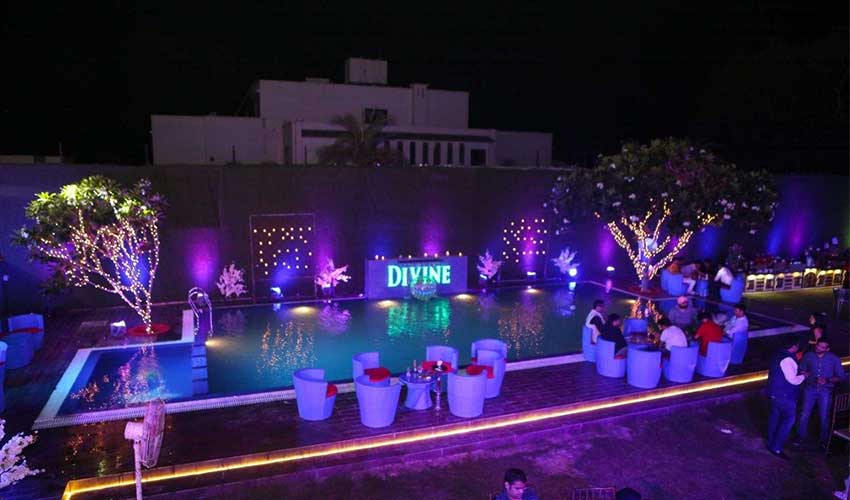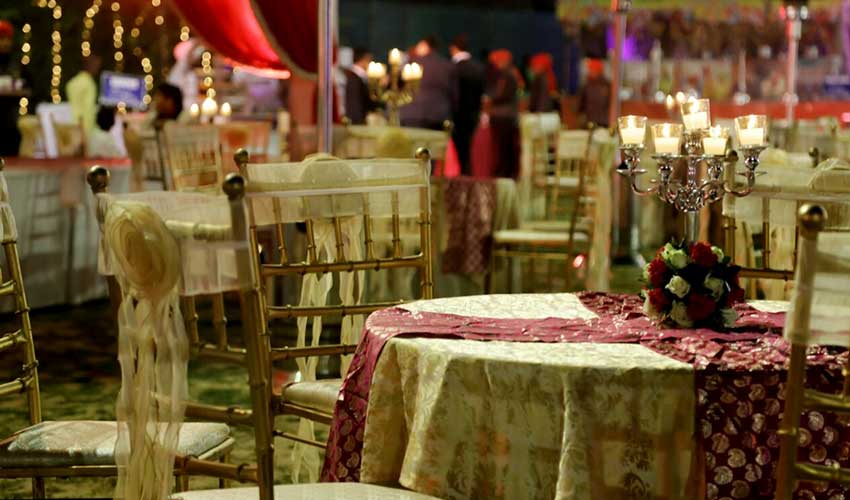 Vintage The Farm
A beautiful venue to host your wedding, Vintage The Farm is all you need to turn your wedding celebration into a successful affair. This farm is ideal for small to medium gathering size and can accommodate up to 600 guests. You can pick from the wide range of themes and décor options available at the farm to turn your wedding dreams into reality. The venue also has trained and professional staff to ensure you gets everything you need for a perfect celebration.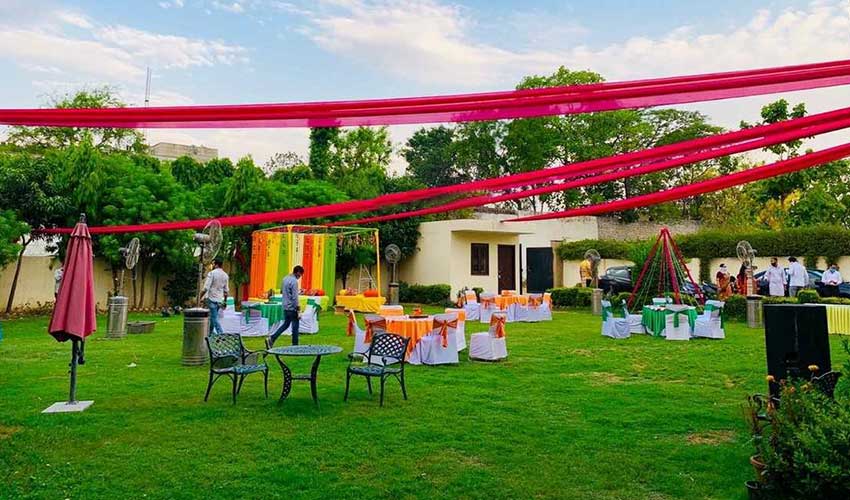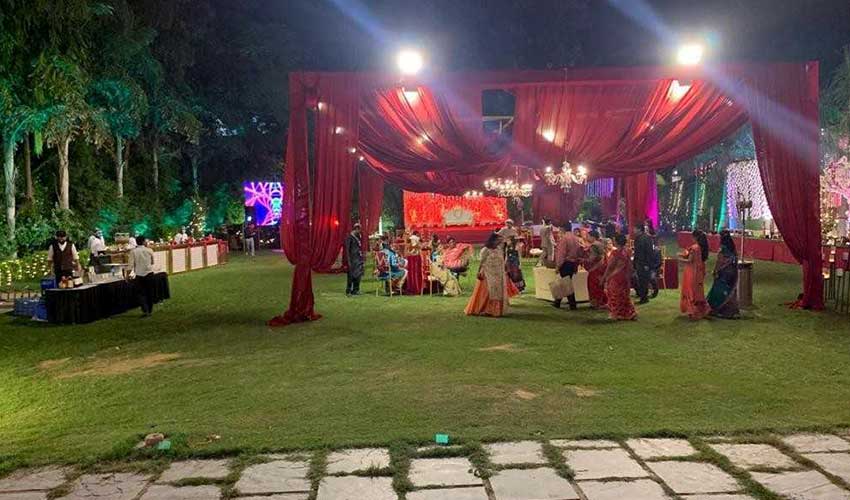 Radiance Motel
If you have a dream of hosting your wedding at a luxurious banquet hall, Radiance Motel is the place for you. Their air-conditioned ballrooms are called Royal Pavillion, and Crystal room. The venue also has a vast lawn with lush green surroundings that makes for a perfect place to host your wedding and other celebration. The perfect ambiance, modern interiors, and highly professional staff of Radiance Motel would surely make your event a memorable affair for both you and your guests.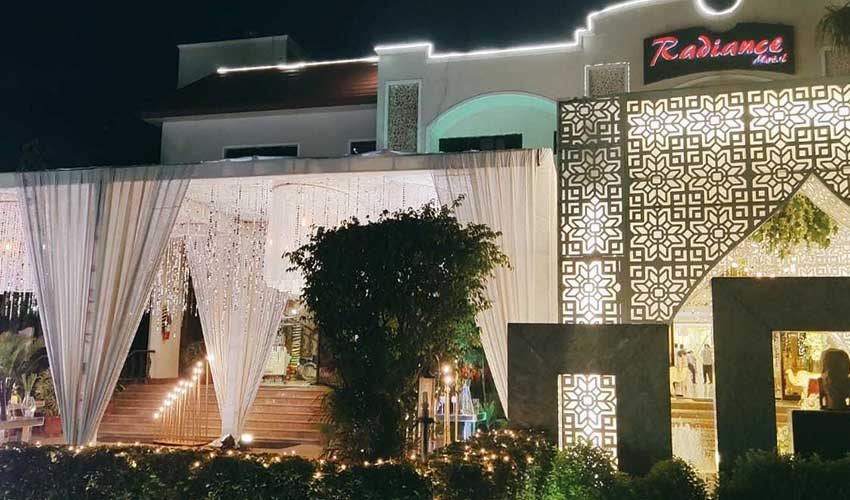 The Pavilion
With enormous outdoor space, the Pavilion situated in Chattarpur is all you need to host your wedding extravagantly. It is a one-stop destination where you can plan all your life celebrations with much ease and convenience, thanks to the cooperative and friendly staff of the Pavilion. The spacious lawns of this splendid farm can accommodate up to 1200 people, which makes it an ideal place to host your grand events.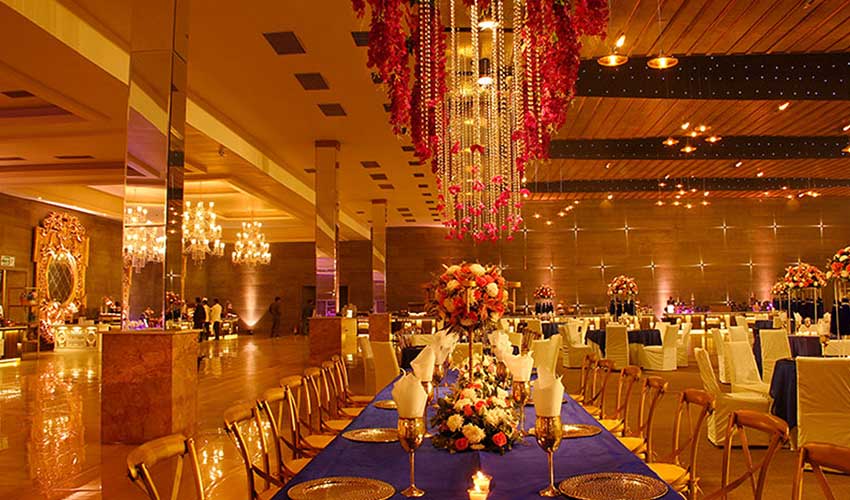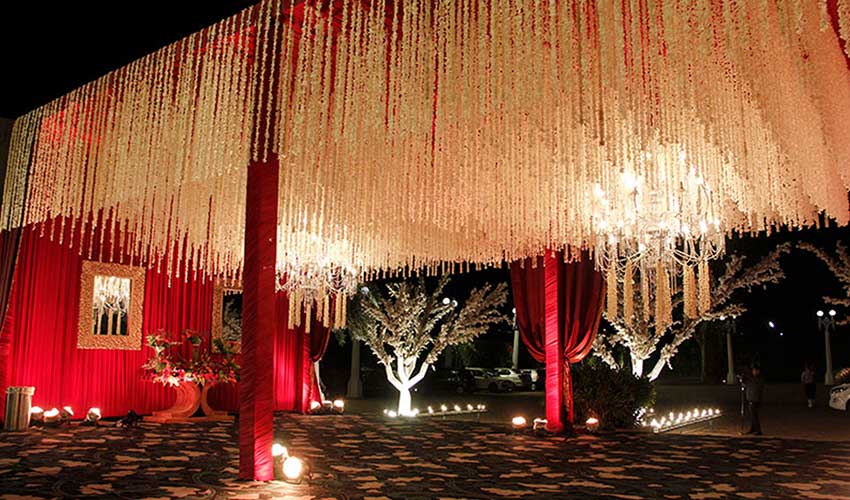 Bella Monde Hotels
Not often we come across wedding venues as beautiful as this. Bella Monde Hotels in Chattarpur is all you need for a splendid celebration. With a guest capacity of up to 2000 people, this venue has spacious lawns and a poolside area for a fancy and dreamy celebration. Hosting your event at this hotel provides you with a wide range of facilities. The hotel also has a very friendly and cooperative staff that offers hassle-free and smooth services.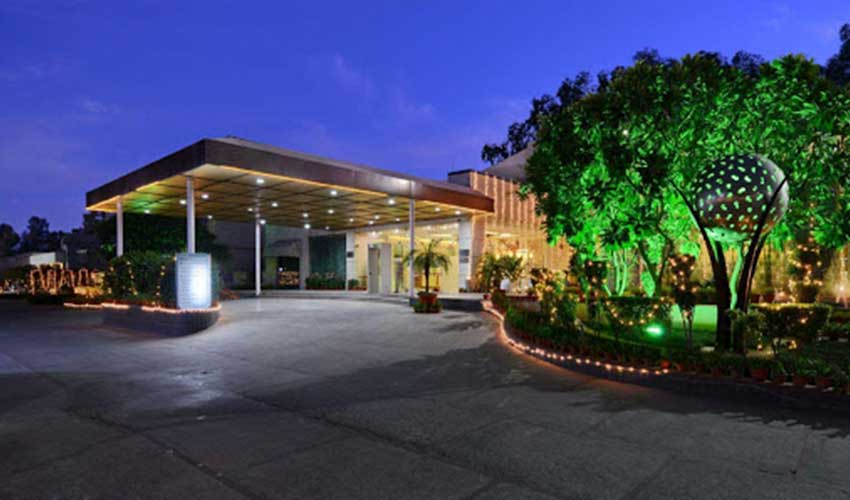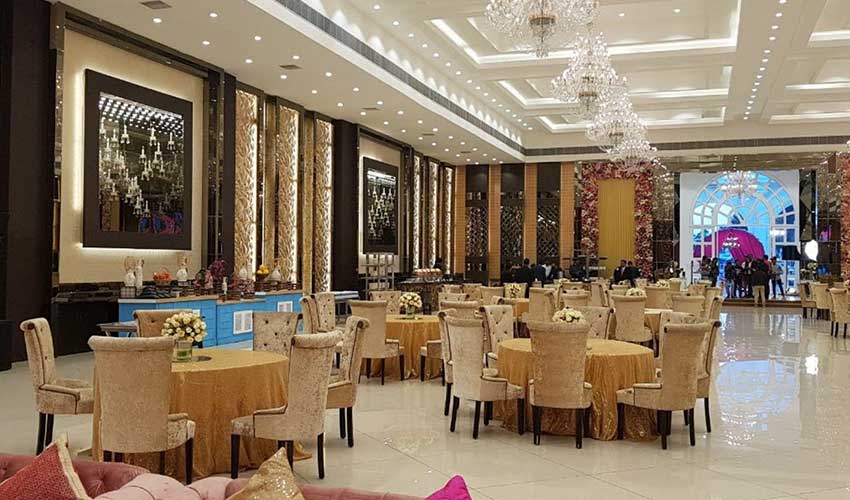 For more such exclusive wedding venues in Delhi, contact our team at GetYourVenue to get the venue of your dreams. Our team will help you find some of the finest venues at affordable prices. Contact us now!