Top 7 Tips for Organizing a Company Awards Dinner
By Get Your Venue | 30 Dec, 2019
Organizing a company awards dinner is a matter of pride for everyone involved in the 'do.' If you have been entrusted with this daunting task, here are a few tips that can help you organize a company awards dinner that stays in the memories of all attendees for a long time. A few tips and an eye for detail can help you gain success in this seemingly tough task.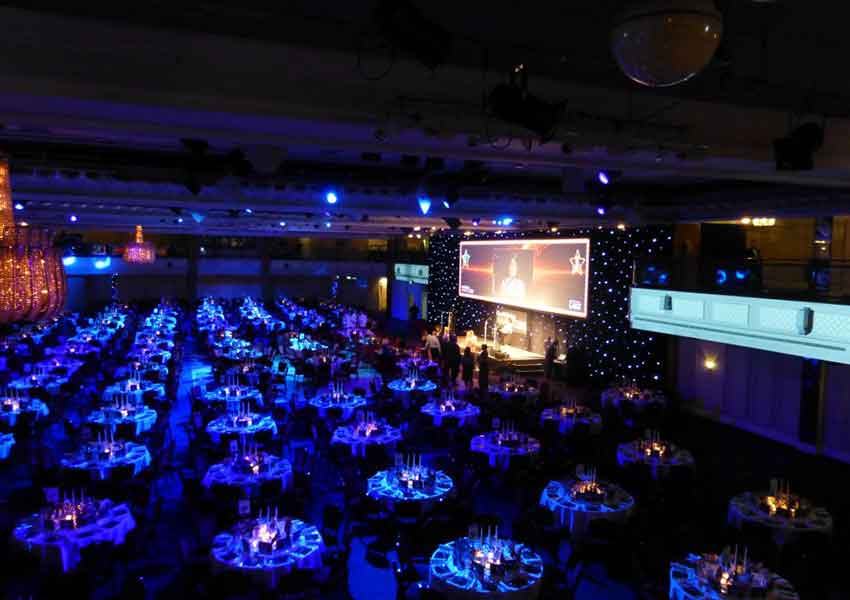 Tips to Organise a Fabulous Company Awards Dinner
Start by getting the starters ready. Get it over and done with and save a lot of time. As soon as starters are served, present a few awards. Next, clear away the starters and present a few more awards. This simultaneous presentation keeps things moving smoothly and seamlessly. Continue with the same principle with the rest of the courses and awards and allow catering staff to finish as early as possible without coming across as a rush job. If you expect the staff to stay late, you will have to pay more, so if these awards dinner is being organized at a strict budget, it is imperative to complete dinner courses along with awards presentation so that coffee can be served on time. It is the most important tip to keep in mind when hosting your company awards dinner.
Check the number of awards to be given. The ceremony duration should not be more than half an hour as it can leave people bored to death. If you wish to make things easier for you, go for a theme that can be associated with your brand and imparts the right message to the audience.
If the CEO presenting awards is not a very good speaker, keep his speech limited. Take team feedback on this issue before finalizing his speech.
If you are calling a VIP speaker who also happens to be a good orator, give him enough time to enthrall the audience. While he is speaking, the guests can enjoy simple snacks and finger foods. Get plating ready even before the guests are seated so that speakers do not get disturbed because of the staff laying the plates.
Choose a simple but interesting menu. Choose the best catering service and ask them to try giving it a fun twist to the menu like pre-event canapes. This way, they will have enough hunger to enjoy the main courses.
Organise lively music and amazing lighting effects to make the place come alive and it looks like success is being celebrated with a lot of fanfare. Show your creativity and dress up the venue with colorful confetti canons, scanners a few strobes and more.
Place the awards on a table on the stage with proper signages. This way, when it comes to presenting awards there is no chance of confusion. Organizers fumbling on the stage looking for the right award can be a very embarrassing moment.
All these
company award ceremony ideas 
can help you streamline things and make
hosting a company awards ceremony
a successful and memorable experience for you!