Top 8 Mind-Boggling Honeymoon Destinations that offer Visa on Arrival to Indians
By Get Your Venue | 10 Sep, 2019
Every couple wants to begin their marital journey by spending the beginning of their unique lifelong voyage in some of the world's best honeymoon destinations. Hence, we present you the list of amazing destinations that provides Indians Visa on Arrival. Picking any of these destinations will save you from the hassle of getting visa permit and you'll have at least one thing less to worry about!
Honeymoon Destinations In Bhutan
A land of monasteries and magic, Bhutan is a place like no other. Home to picturesque mountains covered with snow, beautifully built monasteries and traditional Buddhist culture, it is an ideal destination for all honeymooners. A place also known as the last great Himalayan Kingdom is fascinating in every sense and never fails to surprise its visitors.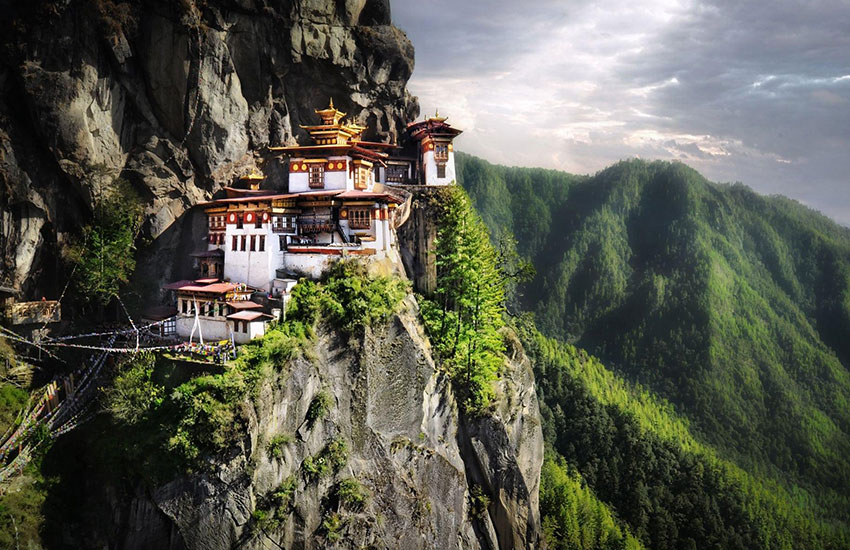 Honeymoon Destinations In Seychelles
A haven for all newlyweds, Seychelles is a paradise and a dream destination for all nature lovers. The exquisite islands scattered all across the Indian Ocean would win your heart with its lush hills, Dali-esque boulders and palm trees. Walk hand in hand with your love on the beach or try out adventure activities like diving and snorkeling; the choice is all yours.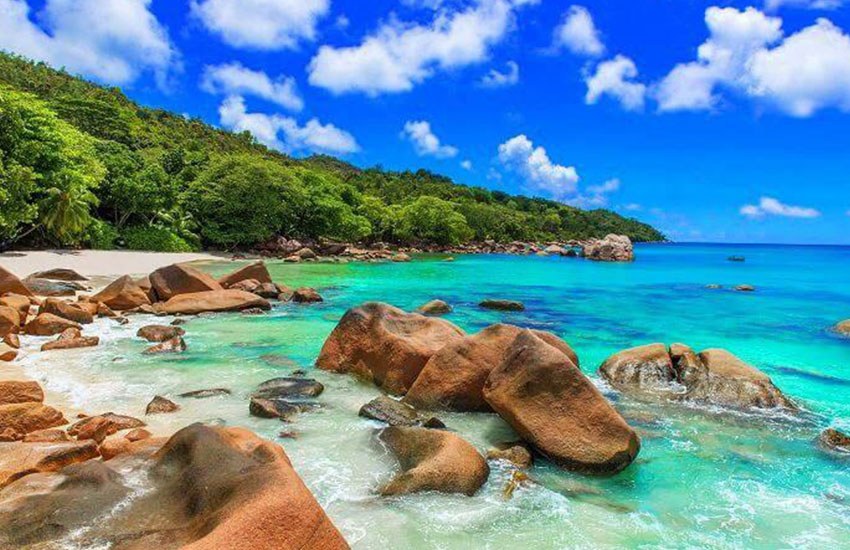 Honeymoon Destinations In Cambodia
Explore the places that Lara Tomb Raider did in the movies on your honeymoon. Visit the exotic places and ancient temples like Angkor Wat & Bayon and explore your spiritual self along with your partner in Cambodia. The place where ancient and modern worlds collide, Cambodia is an enigmatic kingdom rich with natural attractions and wildlife.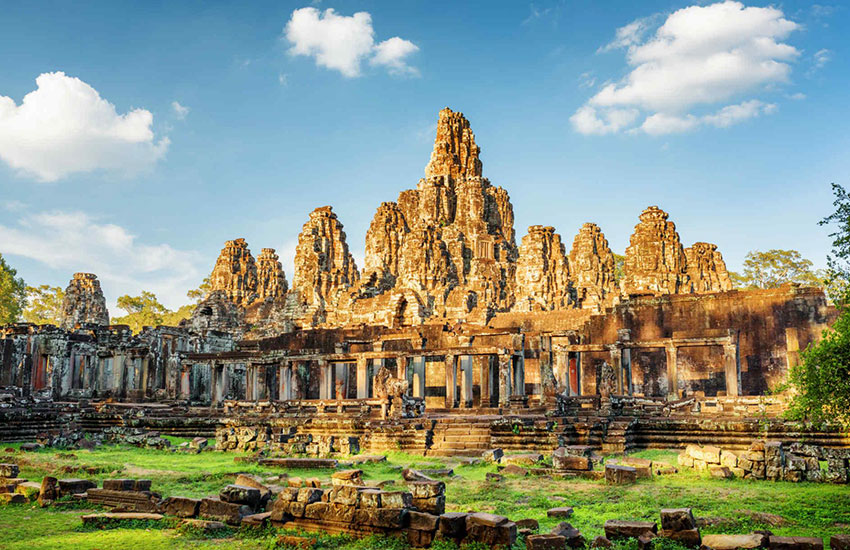 Honeymoon Destinations In Maldives
The honeymoon destination with crystal clear white sand beaches, Maldives is the best honeymoon destination for a newly married couple. This romantic destination is a favored choice of honeymooners as it offers romance, beauty, and adventure in plenty. A glamorous tropical getaway, this island is home to five and six-stars resort. The exquisite coral walls, enchanting caves and adventure activities like diving and snorkeling will make your honeymoon a memorable one.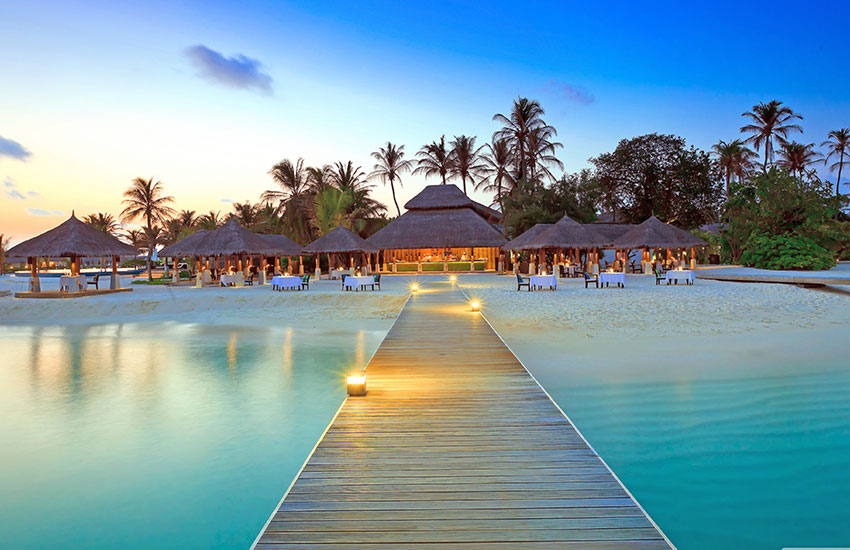 Honeymoon Destinations In Madagascar
Rich in flora and fauna, Madagascar is an absolutely perfect place to spend time with your love if you want to spend time outdoors. The best thing about this place is that it does not just offer visa on arrival but it is absolutely free as well. To experience a little fun, take a tour down to Tsingy de Bemaraha Reserve, which is a limestone plateau that has been there from ages along with the Isalo & Amber Mountain National Parks.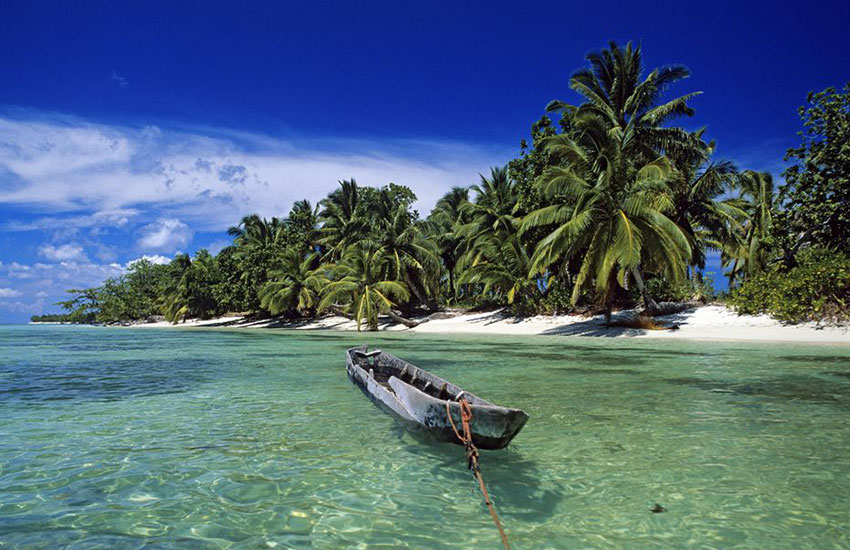 Honeymoon Destinations In Fiji
If you are an Indian planning to visit Fiji, here's good news for you. Fiji grants you a visa on arrival for 4 months. A home to Denarau and Mamanuca Islands, the hot springs of Sabeto, the Kula Eco Park, the Sigatoka Sand dunes, and the Mount Tomanivi, it is one such place that you must explore on your honeymoon.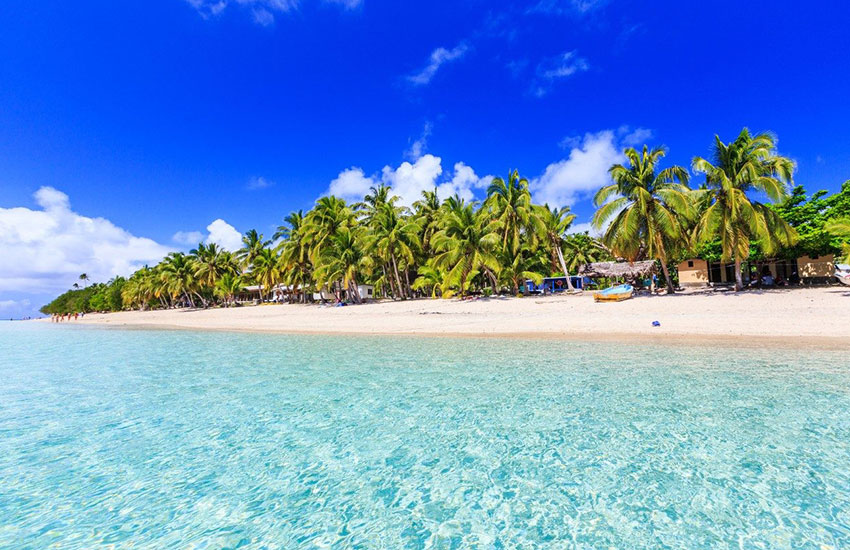 Honeymoon Destinations In Comoros
An offbeat honeymoon destination, Comoros is a place with strings of volcanic Islands located in the Indian Ocean. This island is a part of Carribean and is the ideal place to try snorkeling, diving and hiking.  The island is also home to turtle walks, hot springs and water walk too. Visitors can get a visa on arrival for up to 45 days.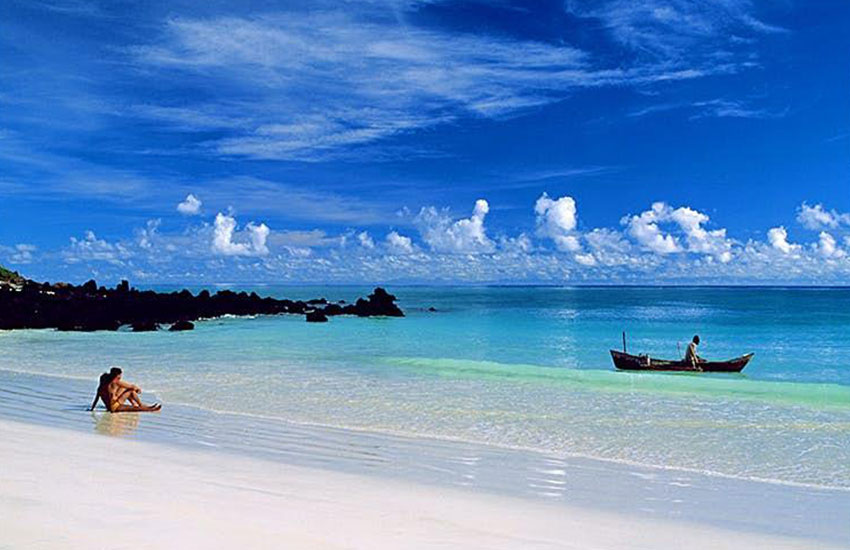 Honeymoon Destinations In Jordan
This honeymoon place will take you by surprise and will surely help you create memories for a lifetime. When in Jordan, do not forget to visit Mount Nebo and the historical citadel of Amman. This exquisite place with middle-eastern beauty will surely win your heart every time you'll visit it.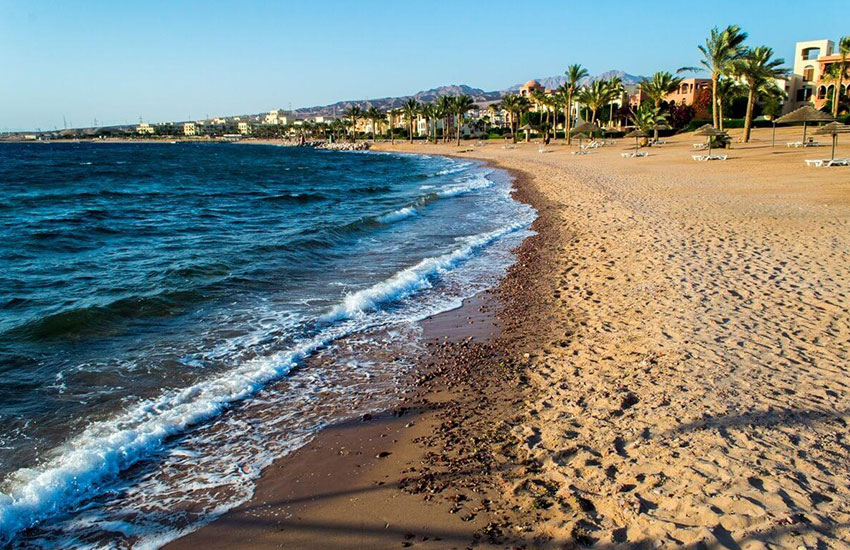 So, if you are a newlywed and wants to save yourself from the hassle of visa approval, try out these exotic destinations to get