Top Five Destination Wedding Locations for an Exotic & Picture-perfect wedding
By Get Your Venue | 14 Mar, 2020
Once you are engaged, the next important thing that you need to figure out is your plans for the big day. One such style of marriage that is gaining immense popularity nowadays is destination weddings. No matter if you want your wedding to be an intimate affair or an extravagant one; destination wedding would help you turn out with your wedding celebrations just right. So, if you are a recently engaged couple who are looking for some prime location for your destination wedding, here we bring you some fantastic destination wedding locations that offer romance in a different flavour.
Destination Wedding In Jaipur
The city that has witnessed many royal weddings is the best destination wedding location we have in India. It is one such place that would sweep you off your feet with its flamboyance and grandeur. Also, widely known as the pink city, Jaipur has many palaces and beautifully designed mansion to become the best choice to host your wedding nuptials.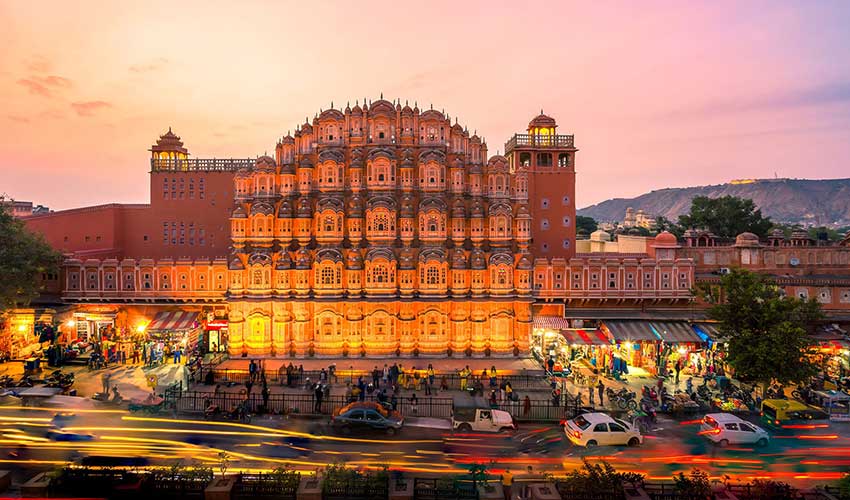 Destination Wedding In Kerala
If you have always wanted a picturesque and serene place to plan your wedding, Kerala would genuinely become your favourite for a destination wedding. The groves of palm trees, tranquil backwaters and lush green surroundings will create a perfect backdrop for your wedding and celebrations. There are many luxury resorts in Kerala to pick for your special day.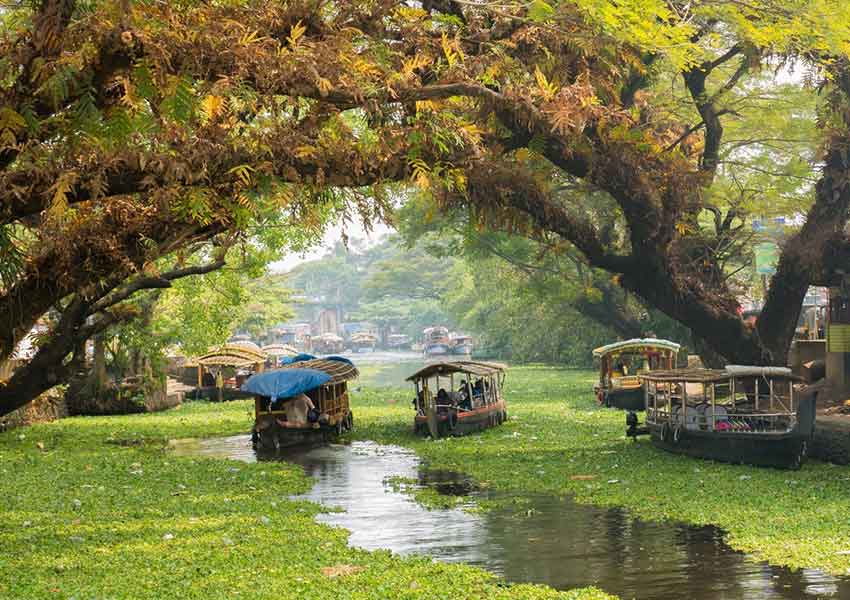 Destination Wedding In Udaipur
A place that gets enormous popularity all over the world due to serene views and magnificent palaces and lakes, Udaipur will turn your destination wedding into a magical fairy-tale. The charisma and grandeur it adds to your celebration will make your wedding a memorable one for both you and your guests. Be it Jag Mandir Palace or the Oberoi- Udai Vilas, this place will fill your wedding with royalty, richness and extravagance.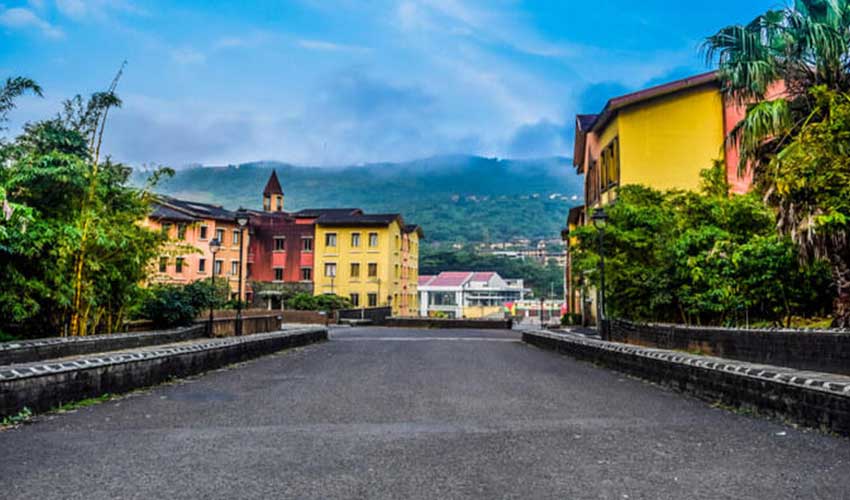 Destination Wedding In Neemrana Fort
The most preferred destination wedding location among those who live in Delhi and around Delhi NCR, Neemrana Fort offers you amazing ambience to host your wedding celebrations. This incredible fort offers a breathtaking view and an astonishing architecture to help you enjoy a royal and luxurious time with your near and dear ones. So, if you do not wish to go too far from your city, this would make a perfect choice.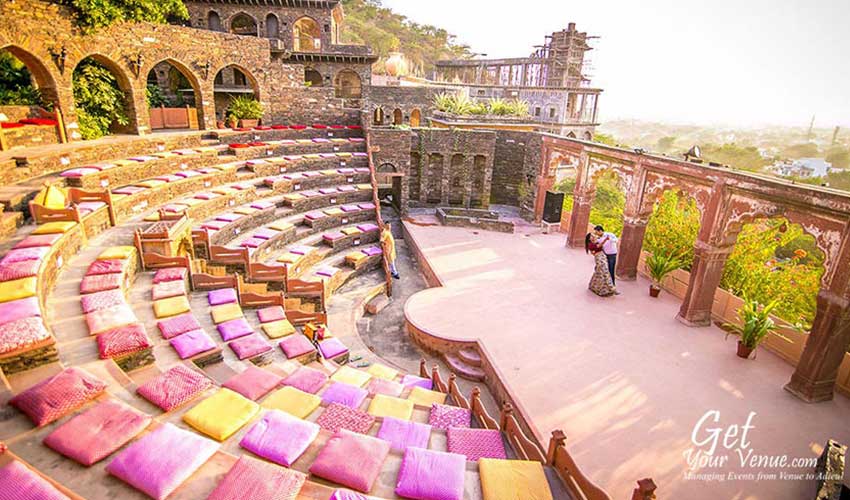 Destination Wedding In Lavasa
If you are someone who would want their wedding to take place in a unique yet lavish property, Lavasa is a place for you. With enchanting surroundings and pleasant weather, this quaint township with impressive architecture, magnificent waterfalls, lakes, and mountains would leave all your guests awestruck with its beauty. It is the best place to
pick for your destination wedding in India
. There are many resorts, hotels and convention center available to help you host your wedding with grandeur.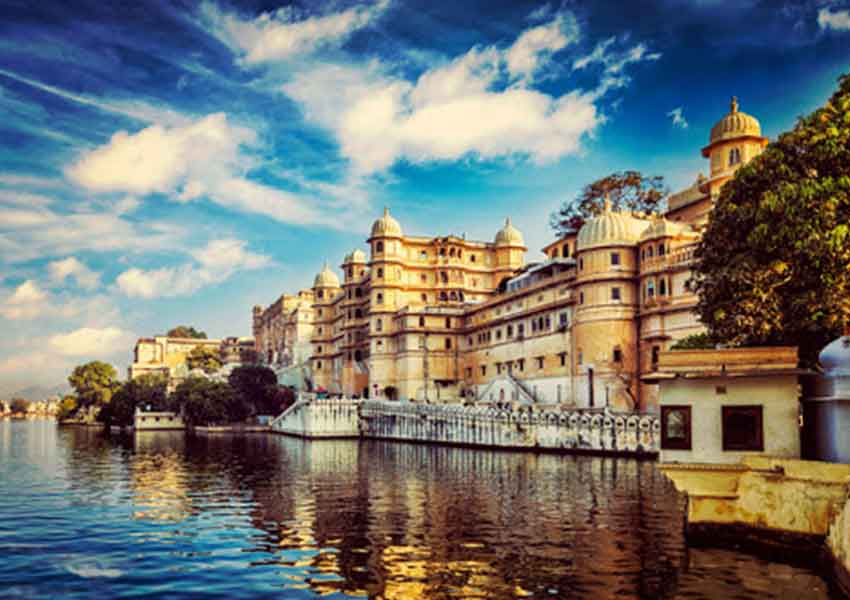 Choosing any of these wedding destinations would surely add fun and grandeur to your wedding and would make it a dreamy yet memorable affair for you and your guests. All these destination wedding locations offer great option of palaces and hotels to host your wedding nuptials. These lavish wedding venues with exquisite location is exactly what you need for your wedding.