Top Reasons Why You Must Hire a Wedding Planner
By Get Your Venue | 01 Jan, 2020
A wedding is mostly hectic, especially if you are thinking of planning your wedding on your own. It is a complex and lengthy affair that can drain your energy and requires lots of energy and time. And it is clearly not an occasion where you can experiment. So why not make a job easier and hire a wedding planner? Yes, a wedding planner will help you a lot in every step of your wedding and will let you plan with ease. So hire a one and turn your wedding into a beautiful and memorable one.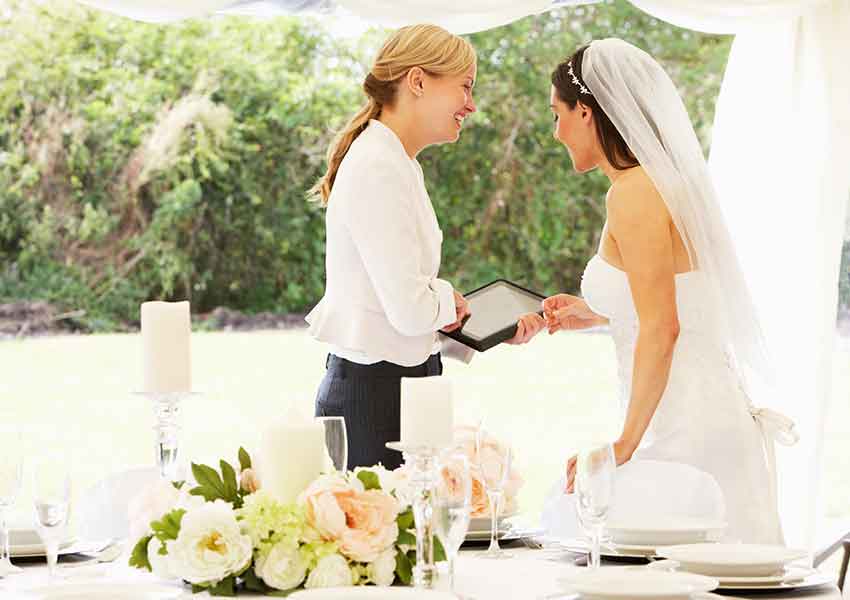 How a wedding planner helps you plan a wedding?
A wedding planner will take the entire load 
Yes, when you hire a wedding planner, he will take care of every minute detail of your wedding. Moreover, he will give you all the time you need to sit and enjoy to have a gala time with your friends and family on your special day. Be it your wedding or other wedding ceremonies; your wedding planner will take care of all of it.
They will keep track of everything 
From planning to execution, your wedding planner will keep track of everything and ensure that all the things are at a place and executed well. More importantly, you will get precisely what you want on your big day.
Will save you from last-minute chaos
It is the essential reason that makes a wedding planner a perfect choice for your wedding. After all, you wouldn't want to run and look out for the alternatives if the
wedding photographer
doesn't show up or décor is not how you want it to be. Your wedding planner will take care of all these things and will save you from any last-minute chaos.
Will keep things within your budget
If you want to keep things within a budget and want the wedding to be a big hit and close to your heart, hiring a
wedding planner in Delhi
is the best way to do that. Your wedding planner will ensure that you get everything planned and executed beautifully within a budget.
To enjoy a hassle-free wedding 
What could be better than having a wedding of your dreams without any hassle? Be it accommodating your guests, décor, picking the theme, transport, or catering; your wedding planner will get it all done for you.