Top wedding venues to consider for your Lockdown wedding
By Get Your Venue | 11 Nov, 2020
At the top of every engaged couple to-do list comes finding the wedding venue of your dreams. Finding the right venue has become even more challenging since the pandemic as now the couples have some major concerns other than the arrangement. Unlike before, the focus is more on ensuring the safety and security of the guests and to protect them against the risk of virus.  So if this is what you are looking for, we are listing down the wedding venues that will provide you both top-notch quality services as well as the safety to all your attendees. These venues are taking all precautionary measures to minimize the risk and to provide guests with safe and hassle-free experience.
Here are the best wedding venues in and around Delhi/NCR that are just perfect for your lockdown wedding:
Ambria Pushpanjali
One of the most luxurious wedding venues in Delhi, Ambria Pushpanjali is one such place where you can give shape to all your dreams. This 5-star farmhouse has a team of highly skilled and trained professionals who would ensure you get everything you need for a perfect celebration and would also take all hygiene measure to ensure the safety of your guests.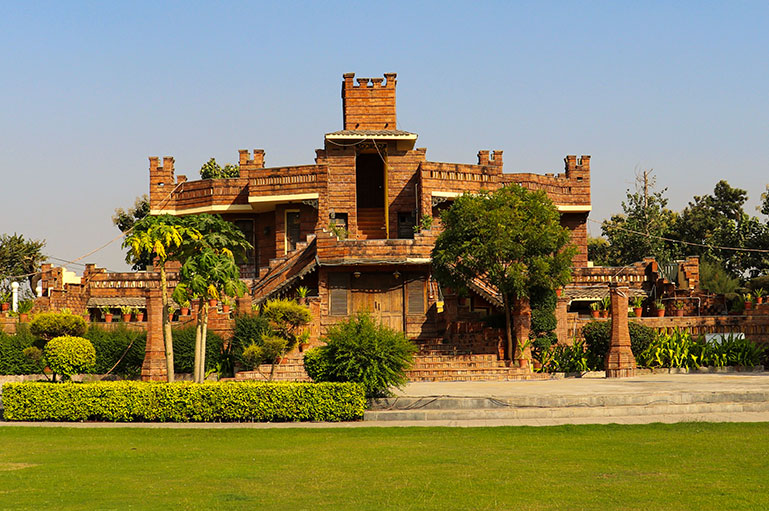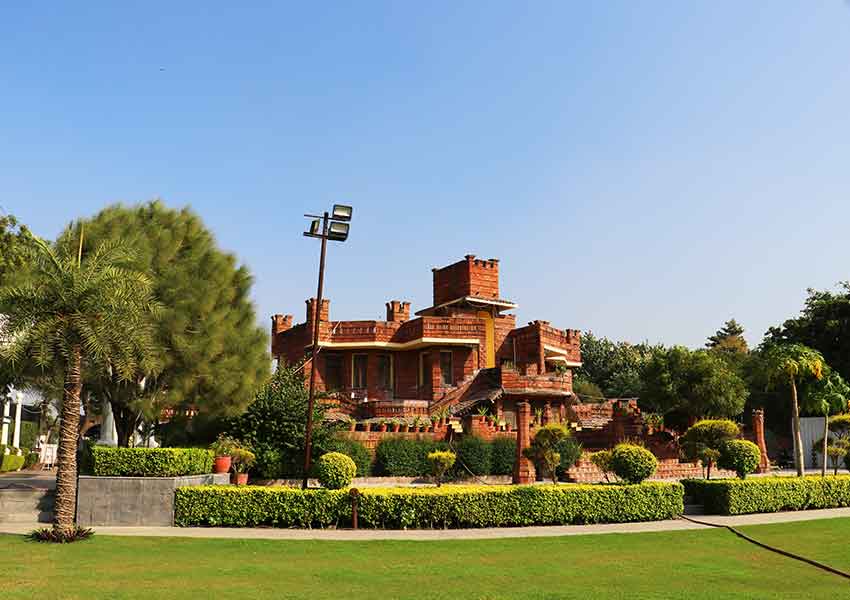 Manaktala farm
The lush green surroundings and the exquisite ambiance of this farm makes it the ideal venue for all your pre-wedding nuptials and ceremonies. Ideal to host your small size and large size gathering, Manaktala farm offers top-notch quality services while making your event look splendid and unique in every manner. Equipped with modern amenities, power backup, and exclusive ambiance, this is undoubtedly the best wedding venue in Delhi/NCR.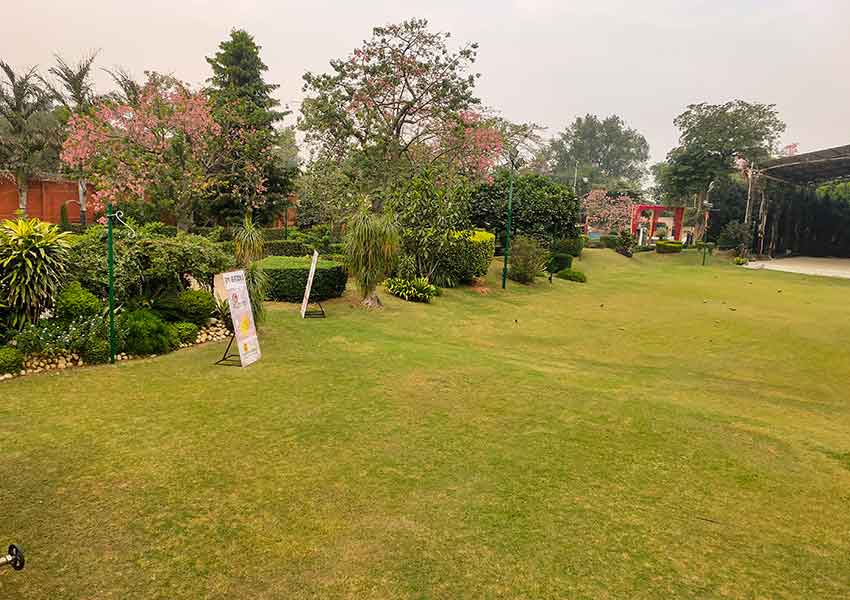 Eden Green Resort
A venue that makes it a perfect choice for all your celebrations, Eden Green Resort offers magnificent lawns and beautifully designed banquet halls. This wedding venue is quite a popular choice among elites and especially those who wish to plan their weddings far from the hustle and bustle of the city. The professional and trained staff at the resort will fulfill all your needs and would make it the ultimate choice of venue in Sonipat.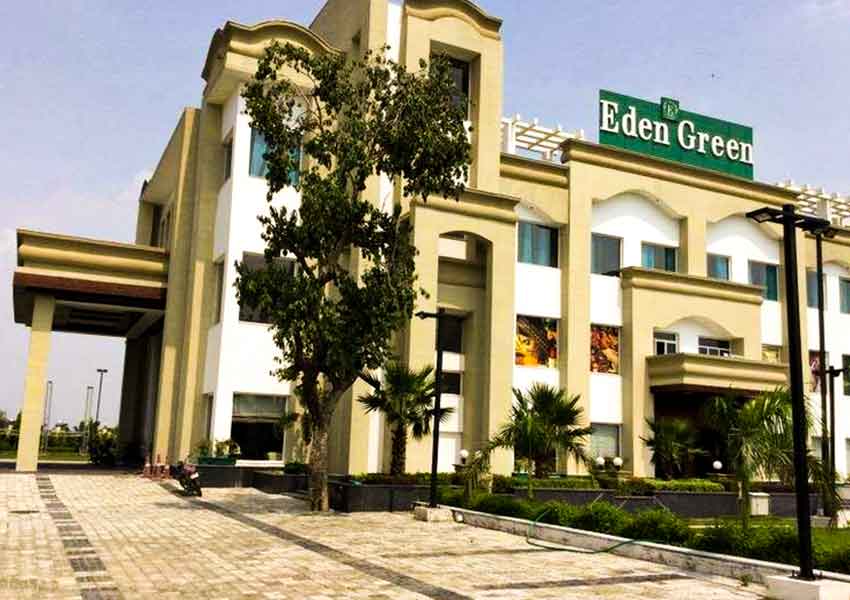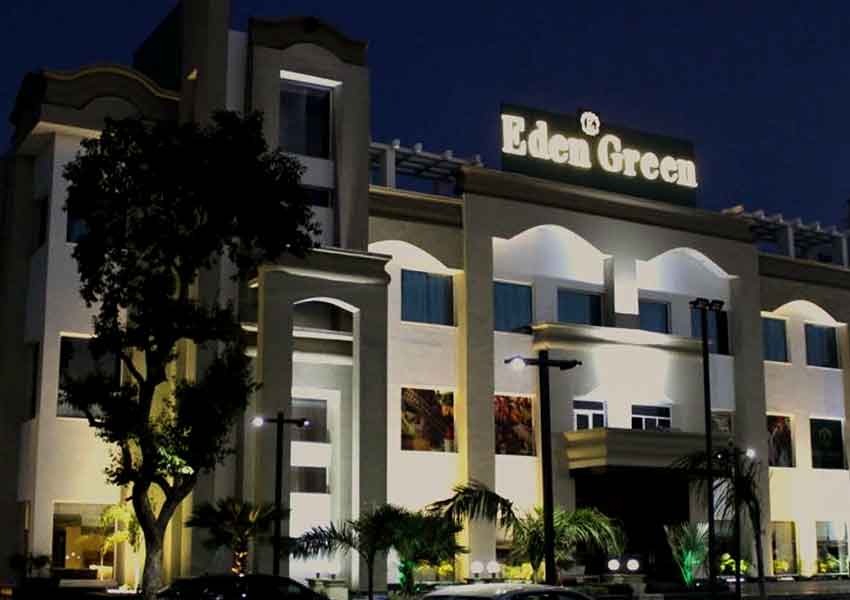 Golden Tulip
If your wedding is just around the corner and you are looking for a perfect venue in South Delhi, then Golden Tulip is all you need to turn your wedding affair into a starry affair. The farmhouse has 3 acres of sprawling space and adequate space to accommodate all your guests. Moreover, the venue has plenty of rooms and suites to accommodate all your guests. So wait no more and book it to leave your guests impressed and pleased while keeping their safety at the priority.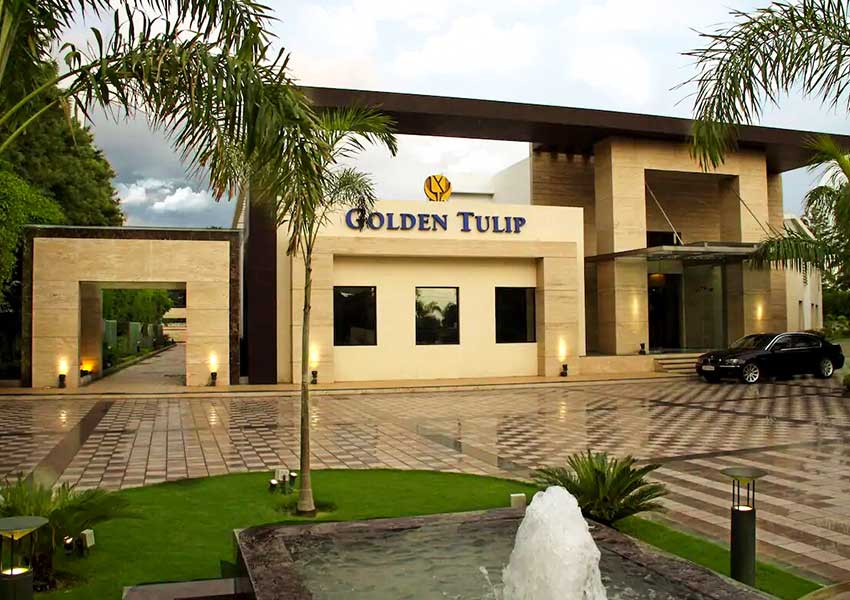 So if hosting a wedding in Delhi/NCR is what you are looking forward to, you must check out these venues for an extravagant wedding celebration. If you wish to have some more choice of options, you can contact our venue experts at GetYourVenue to find the best wedding venues including resort, farmhouse, banquet halls in Delhi/NCR.