#MehndiPoseAlerts: Poses with Mehndi that you must Bookmark!
By Get Your Venue | 26 Feb, 2021
A wedding takes a lot of planning and time. By the time, the moment of celebration comes, you are left with no energy to focus on other things, which might look small but matters a lot later. One such thing is the picture from your wedding and wedding nuptials. It is the wedding pictures that help you re-live the best time of your life, so why not make it special by planning it, just like all the other major aspects of your sangeet celebration?
Let's start with bookmarking some of the trendiest, uber-cool, and super-fun bridal mehndi poses to give for your wedding album on your Mehndi Day!
Scroll down to find some of the amazing bridal Mehndi poses for your celebration:
#1 An obvious one! - Capture the time when you apply bridal mehndi on your hand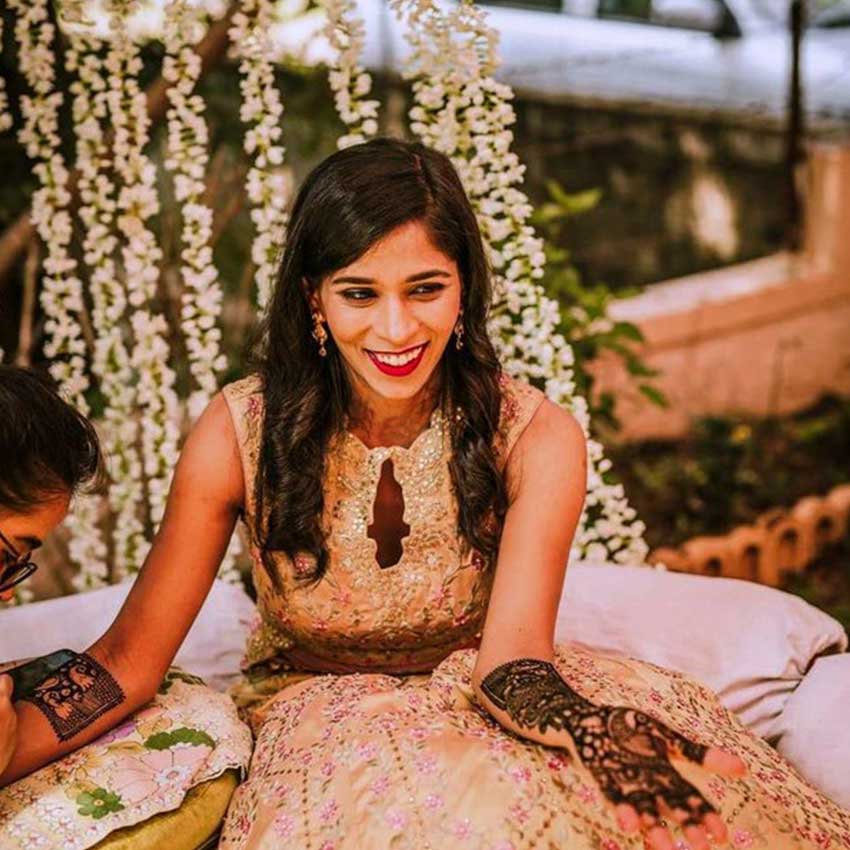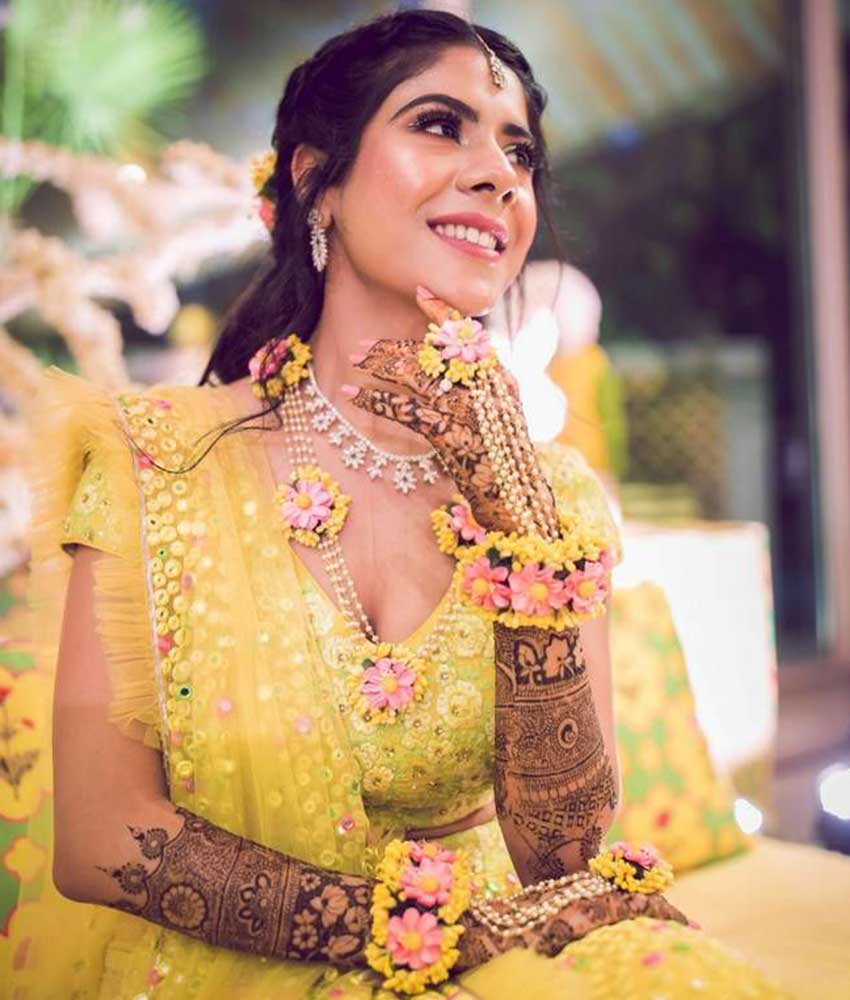 #2 One with the coffee mug to flaunt the Mehndi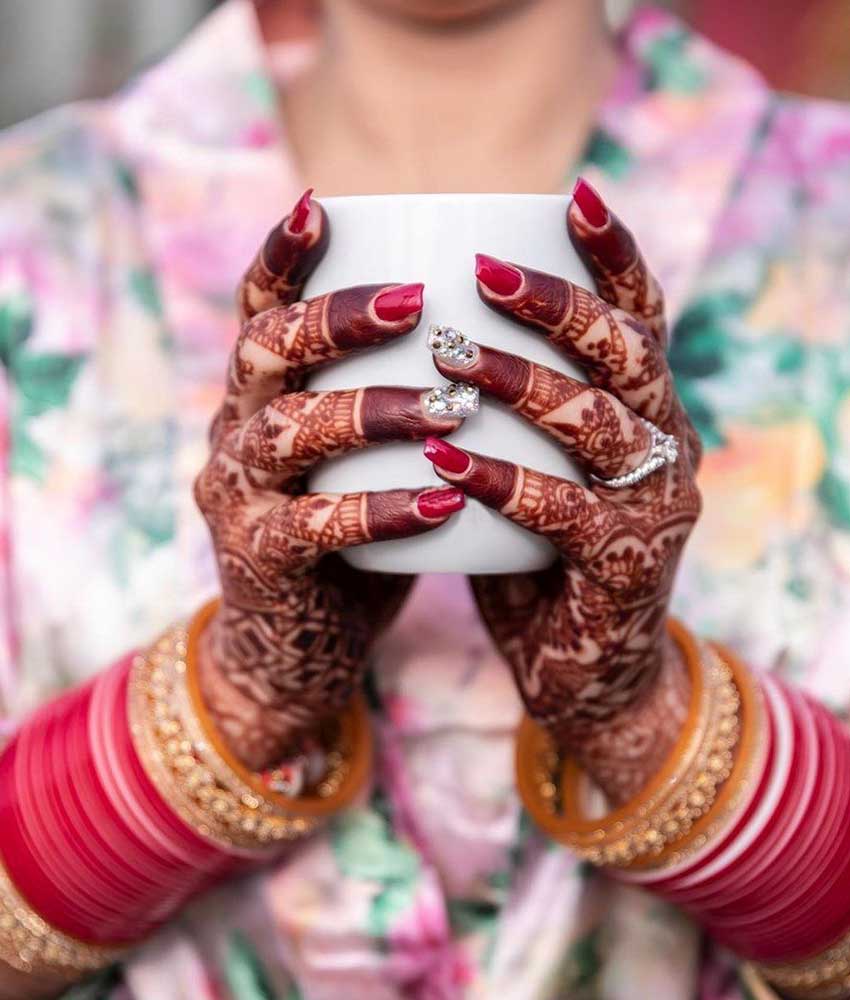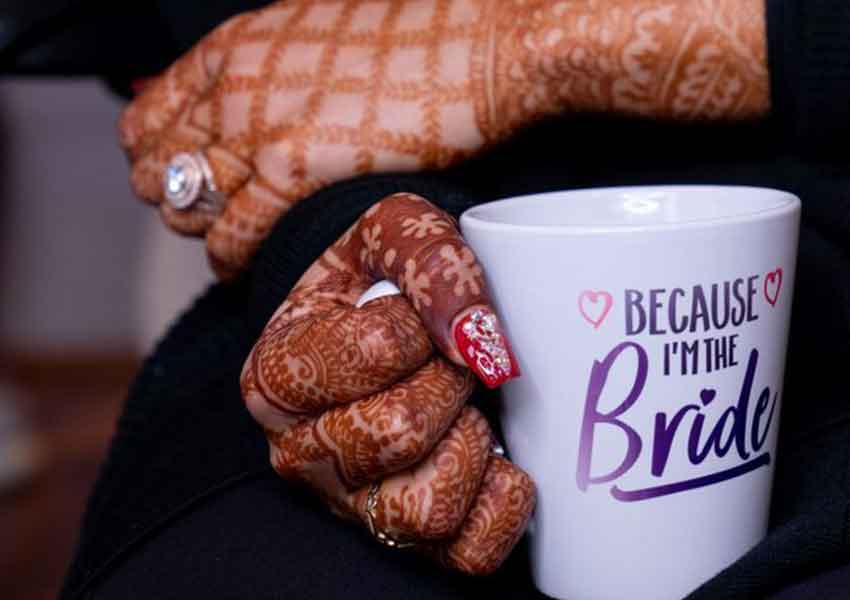 #3 A perfect pose for the coy brides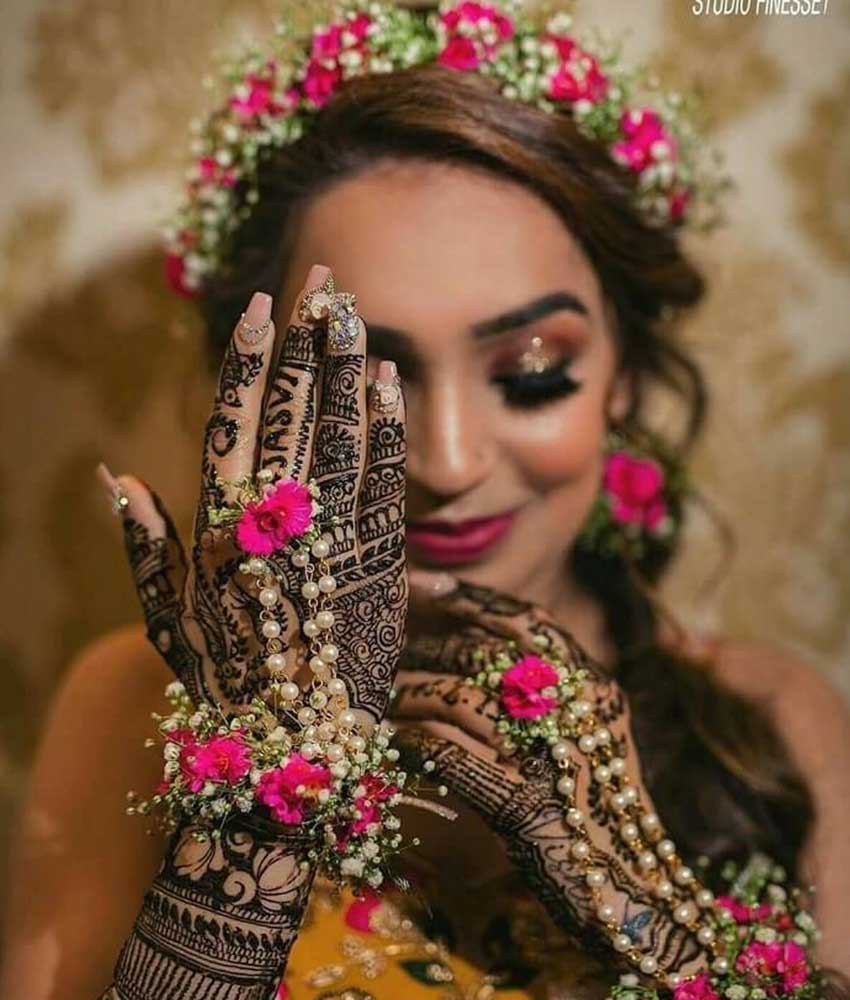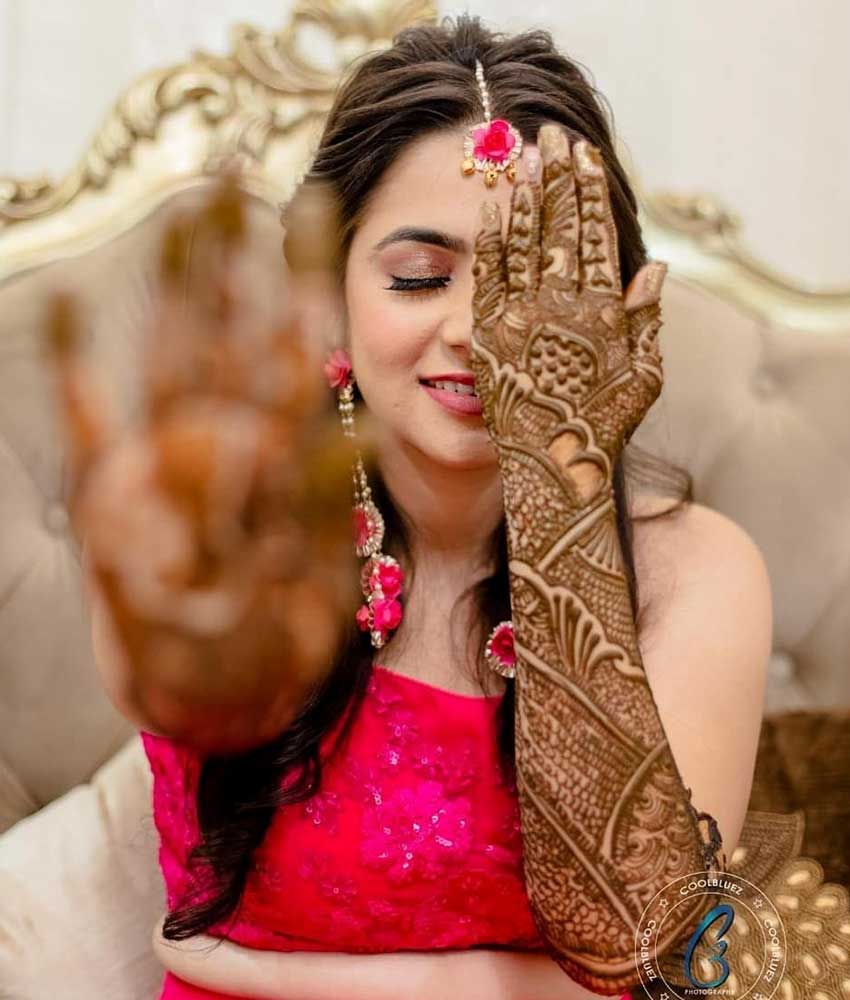 #4 A little focus won't harm!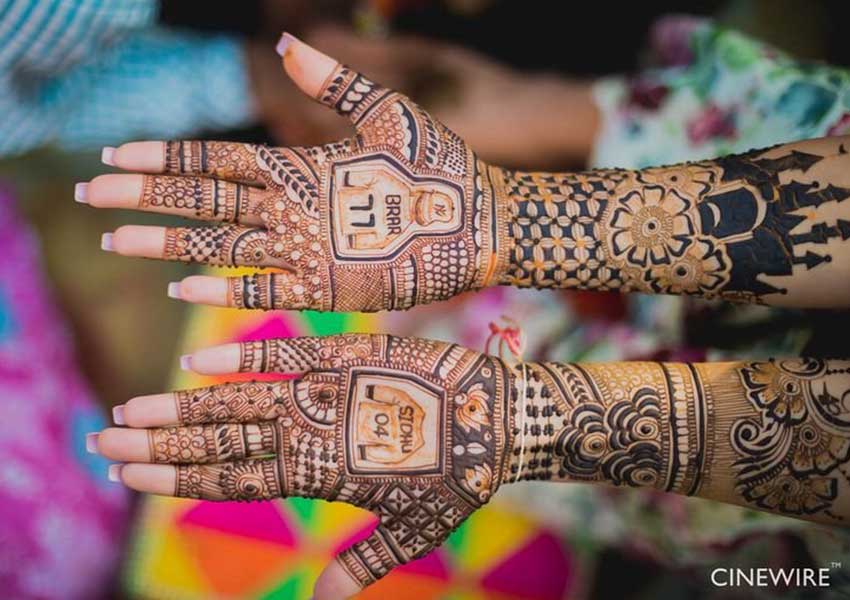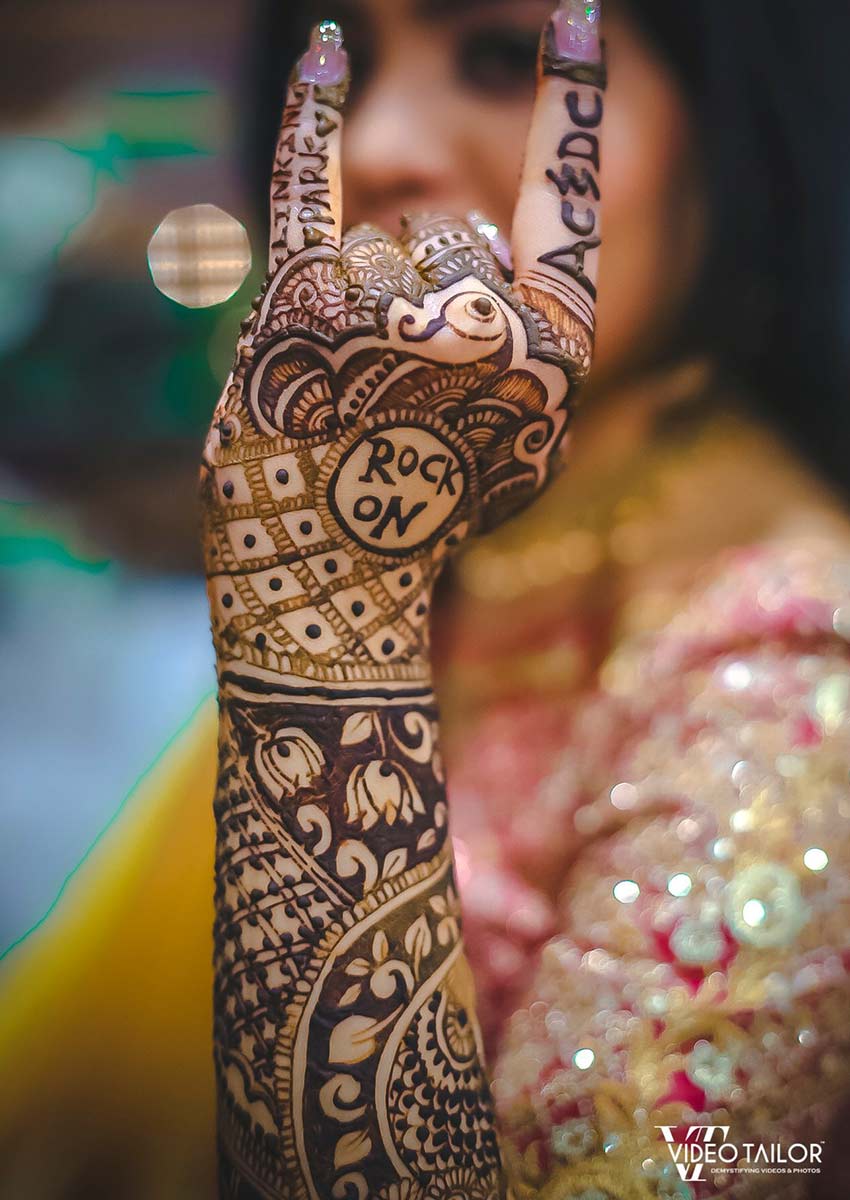 #5 Adorn your Mehndi wale haath with intricate floral jewelry!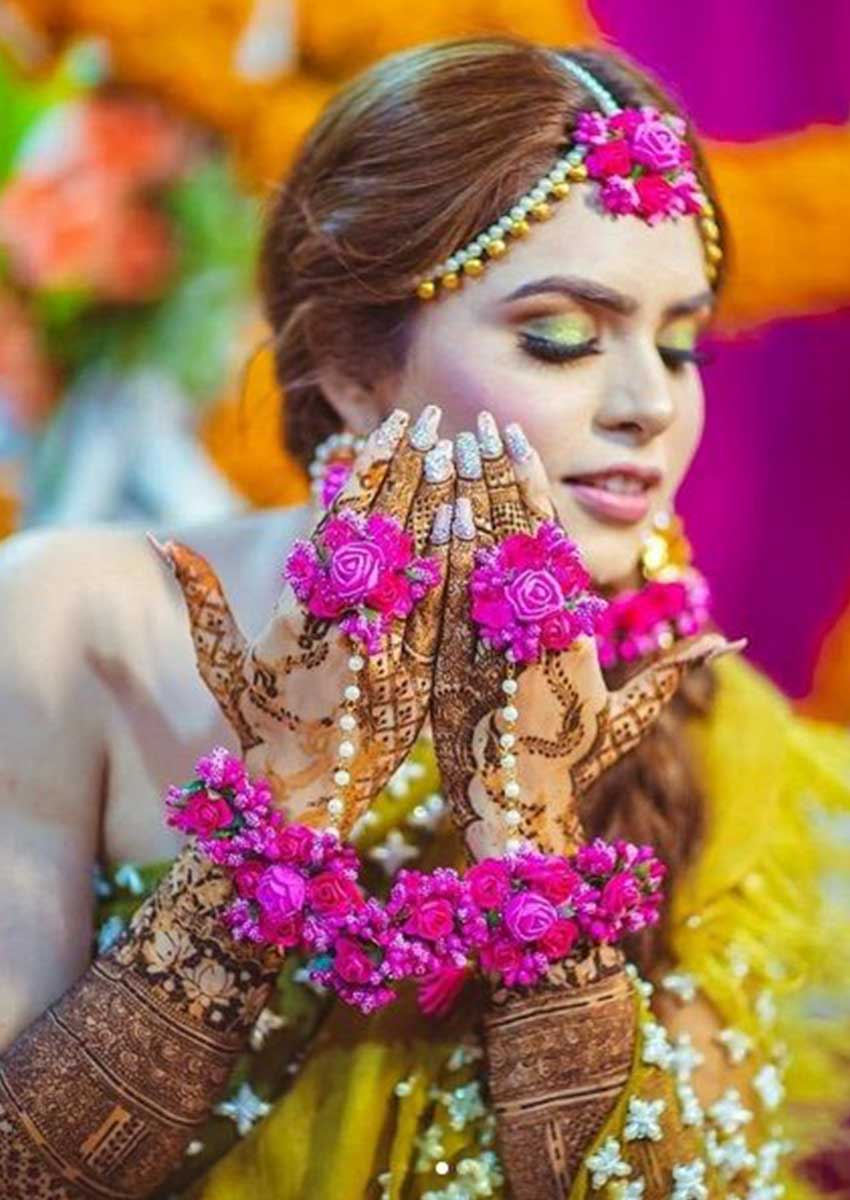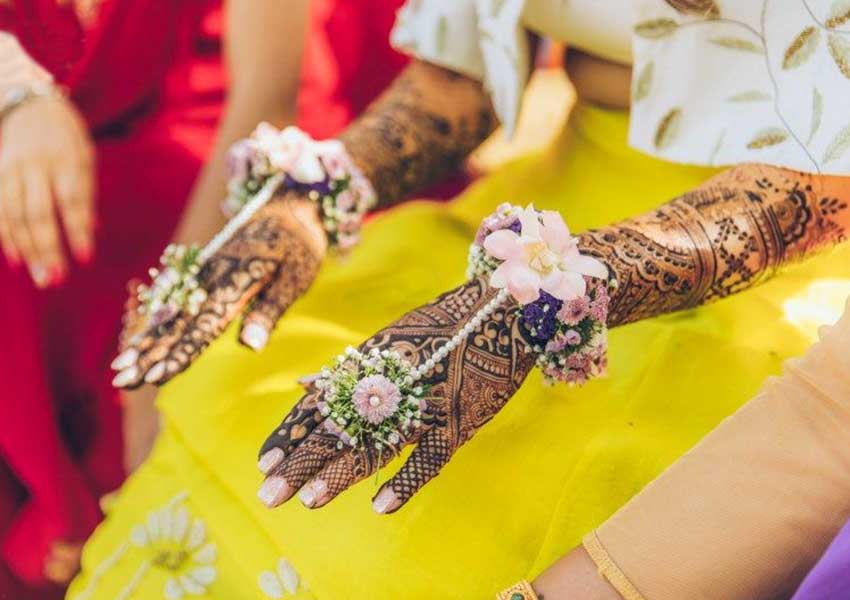 #6 How about posing with your bae for a perfect mehndi shot?
#7 Let your mehndi do the talking ;)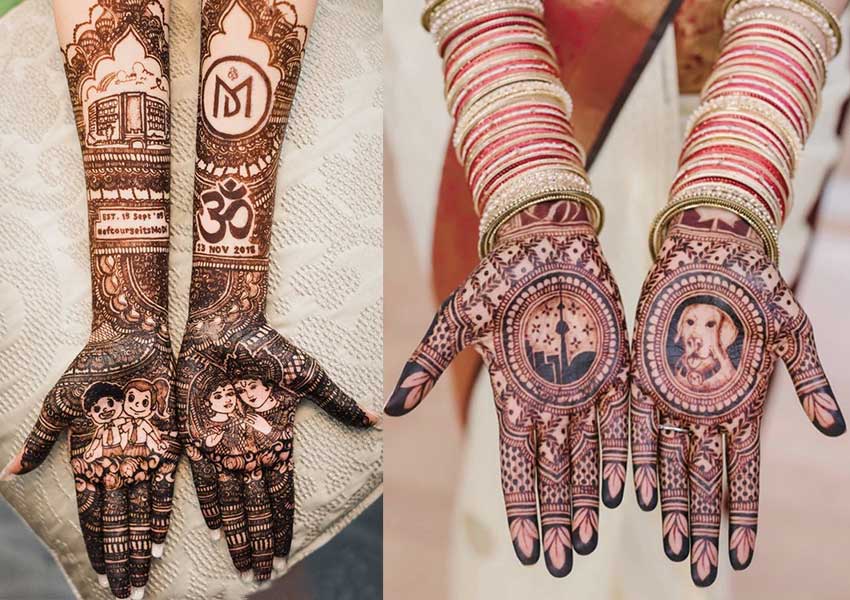 #8 Dance with your hands up and flaunt your mehndi laden hands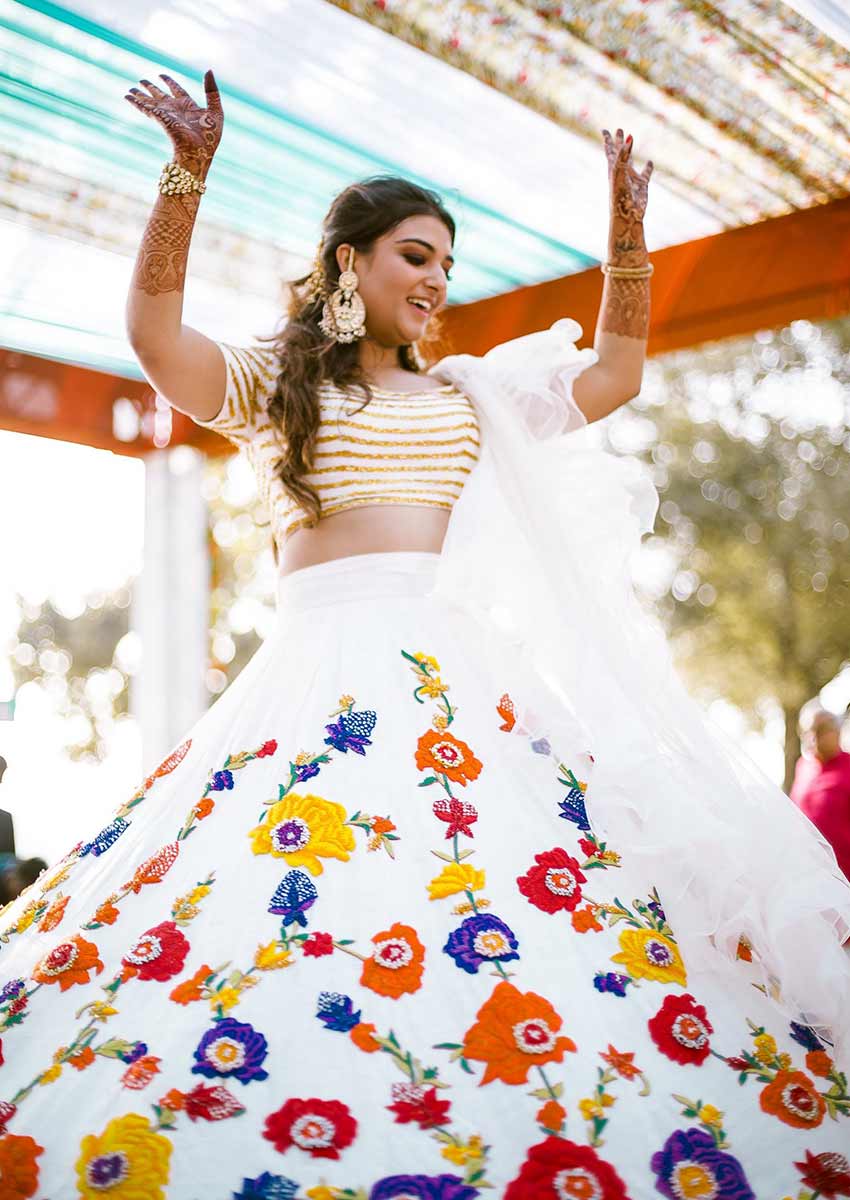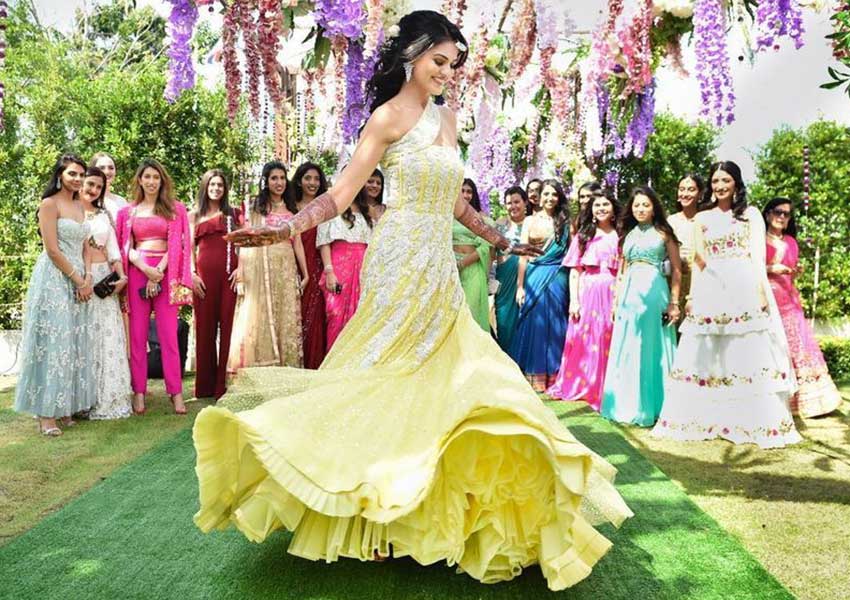 #9 Make a heart with your mehndi wale haath!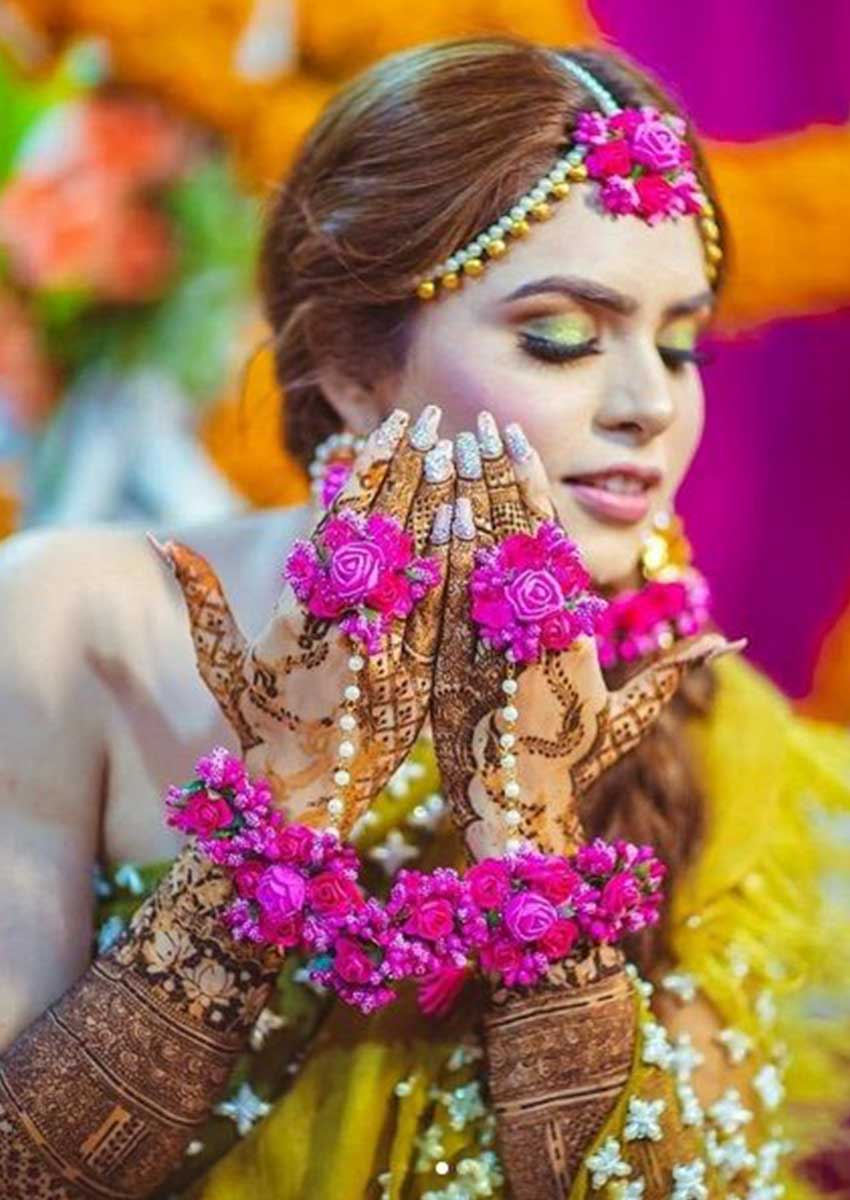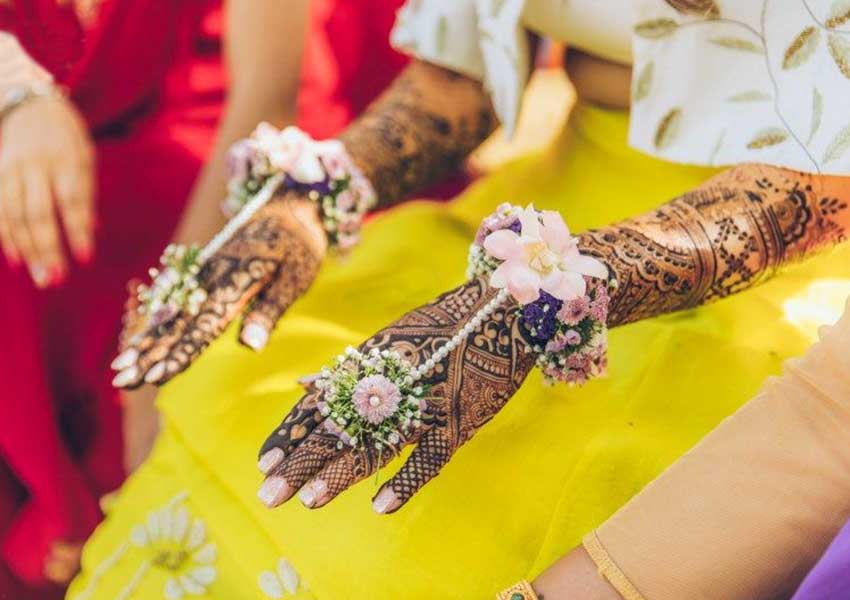 #10 Pose with your amazing girl squad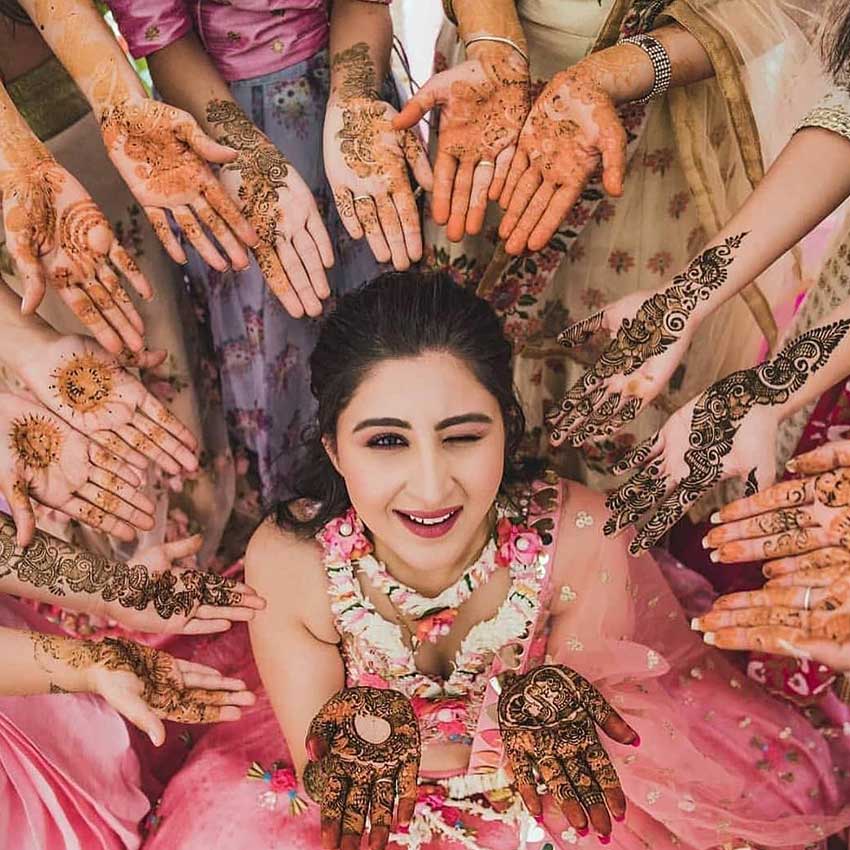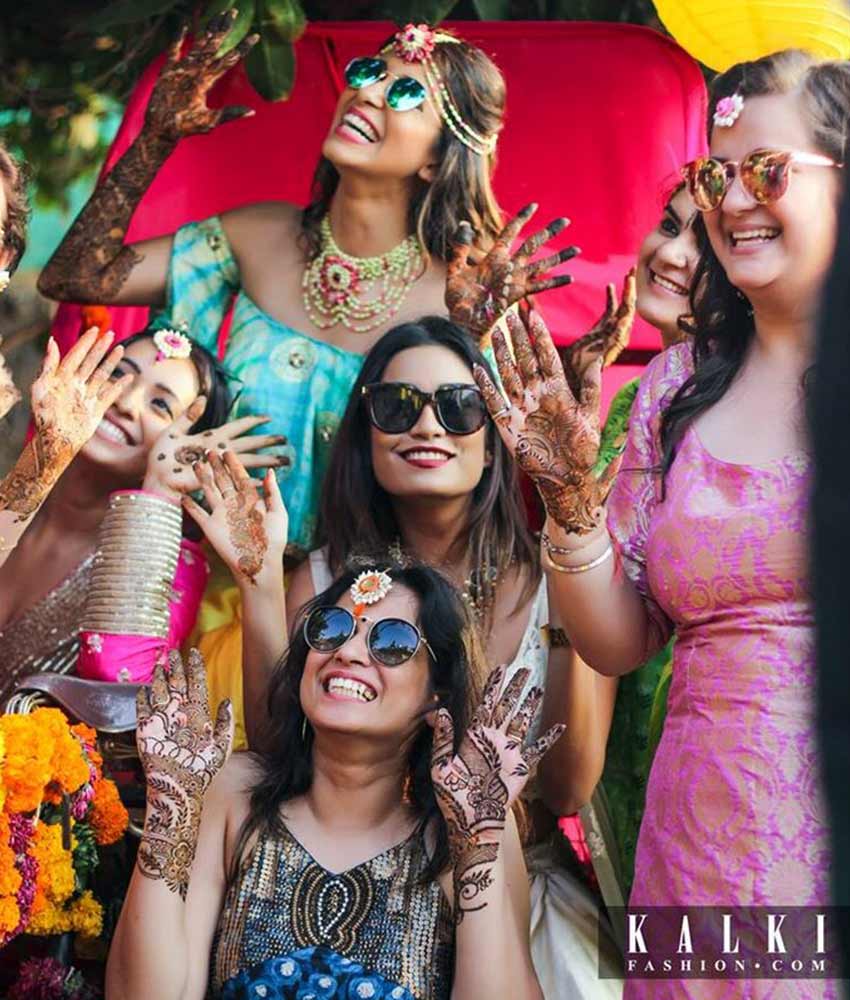 For more such amazing bridal poses, photography tips, and wedding planning ideas, visit Get Your Venue. You can also hire our wedding planners in Delhi for a hassle-free wedding celebration.