An Opulent Wedding Celebration of Jahan & Nitima
By Get Your Venue | 07 Sep, 2019
How many times have you come across couples who came to know each other via Tinder and got married later? Well, I am sure not often. Here we present you a couple whose love story began with a dating app "Tinder" and have now exchanged vows to be together forever! Nitima & Jahan, the couple with love story nothing lesser than that of a fairy tale is straight out of a Bollywood. Their love for each other knows no boundary and they are truly a couple made in heaven.

Scroll down to have a look at some amazing moments from their luxe wedding ceremonies:
Bachelors + Hens
Jahan & Nitima decided to have a combined Bachelors + Hens and made it a point to include both their families. Jahan along with his wolf pack and Nitima along with her Bride Tribe set the dance floor on fire. Go witness some super cute images of these two on the dance floor and the funny drunk fall moments.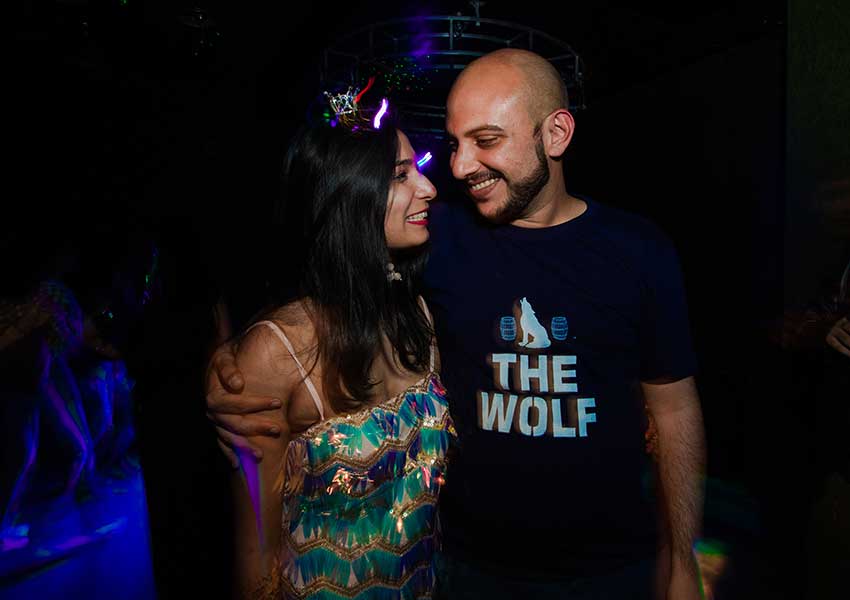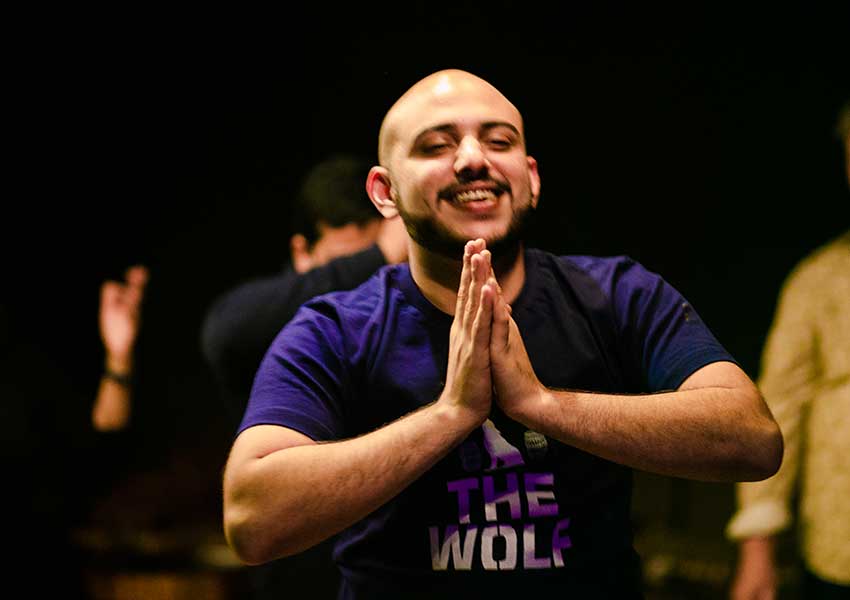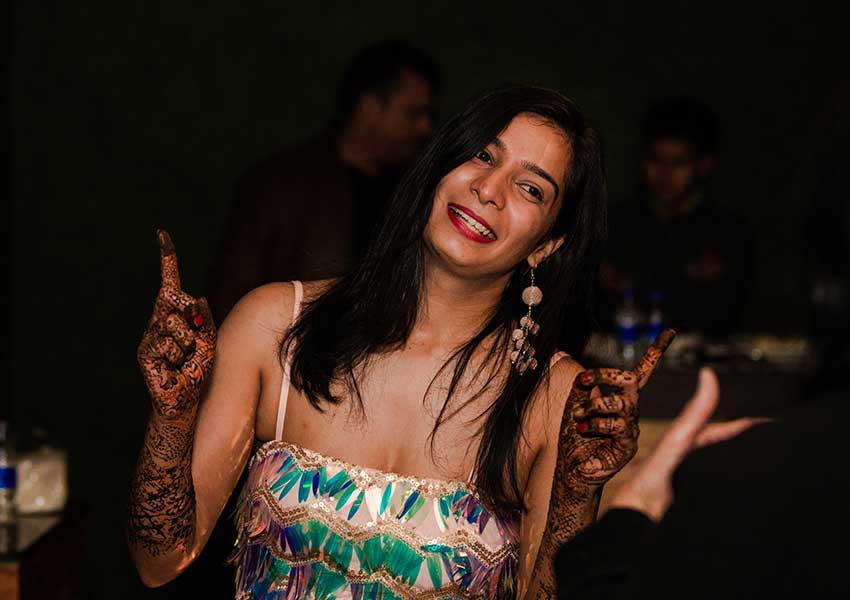 Haldi + Holi and Foam Dance Party
We might be a little biased but Haldi was undoubtedly the most fun function at this beautiful wedding. Nitima dressed in a Yellow drape Saree and topped it with floral jewelry. They both entered together on the song Ban Ja Tu Meri Rani and then the madness unfolded. The event started with an aarti of the bride and groom and then the guests applied Haldi and Ubtan Mix on the bride and groom. Once the Haldi application was done the bride and groom decided to start the festival of Holi and moved into a foam dance party post that. We could see the guests having such a wonderful time.
Since most of the groom's family is from Australia, most of them had never played Holi which made it all the more fun. Go through the pictures to identify the bride and groom under layers of different colors.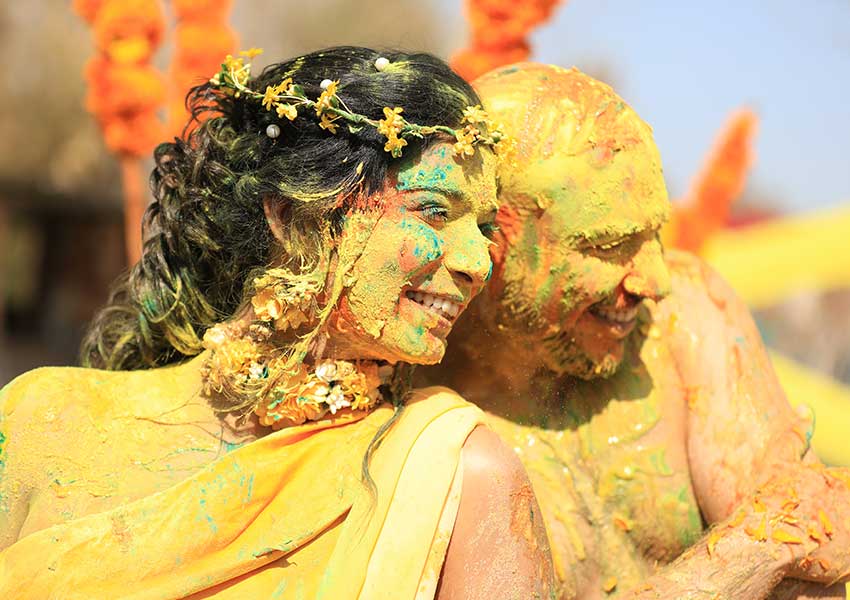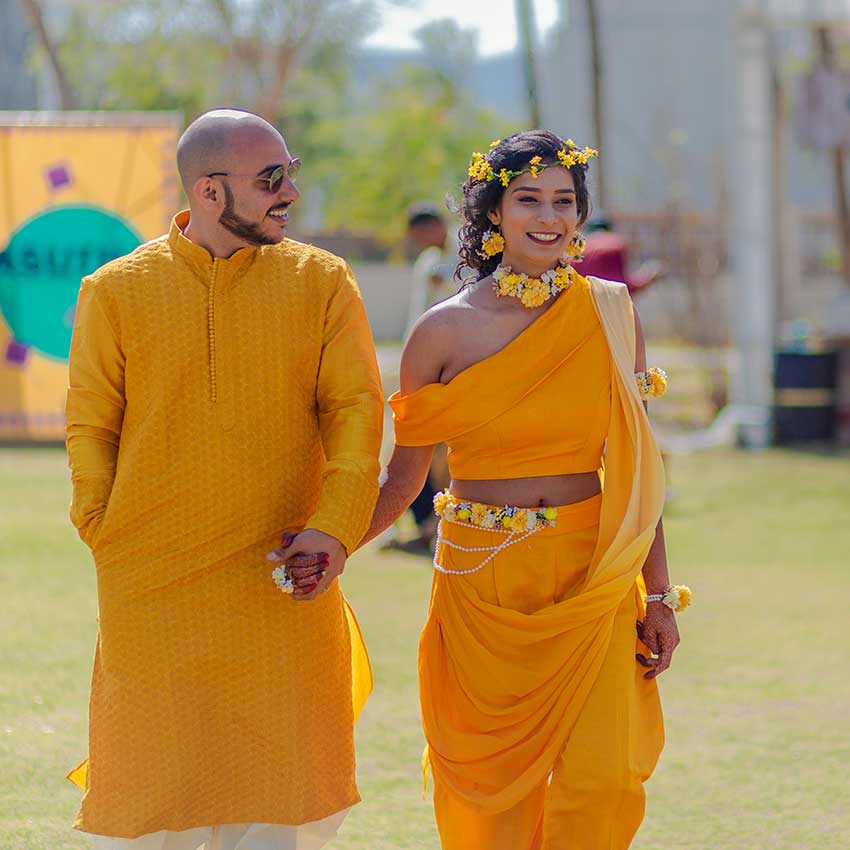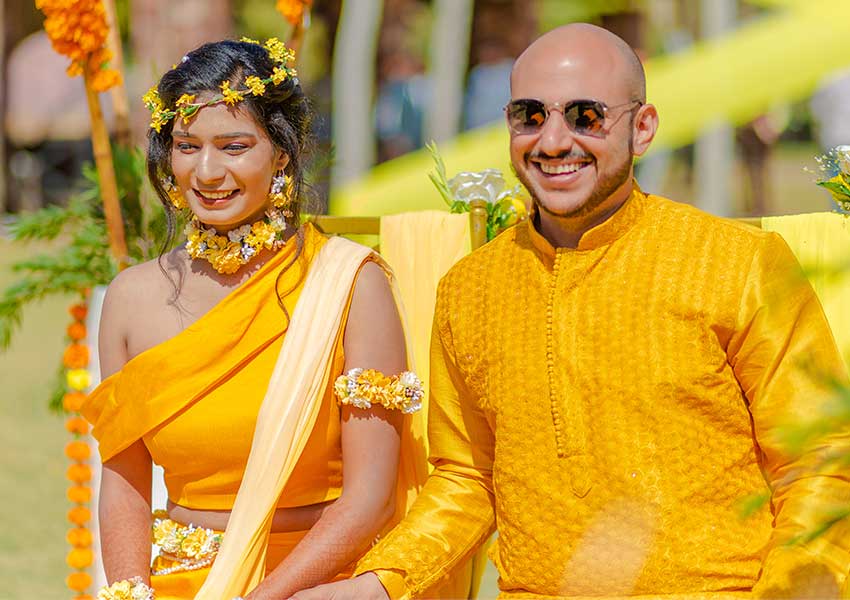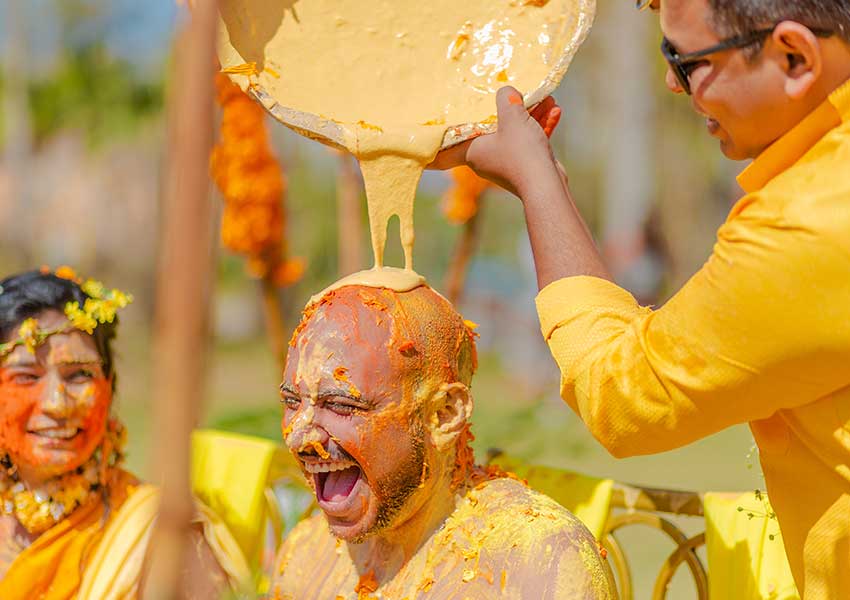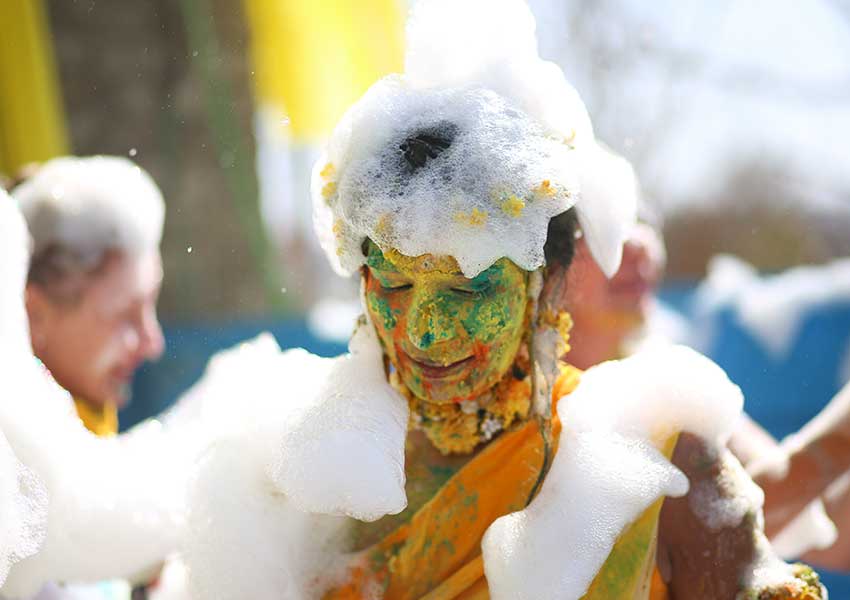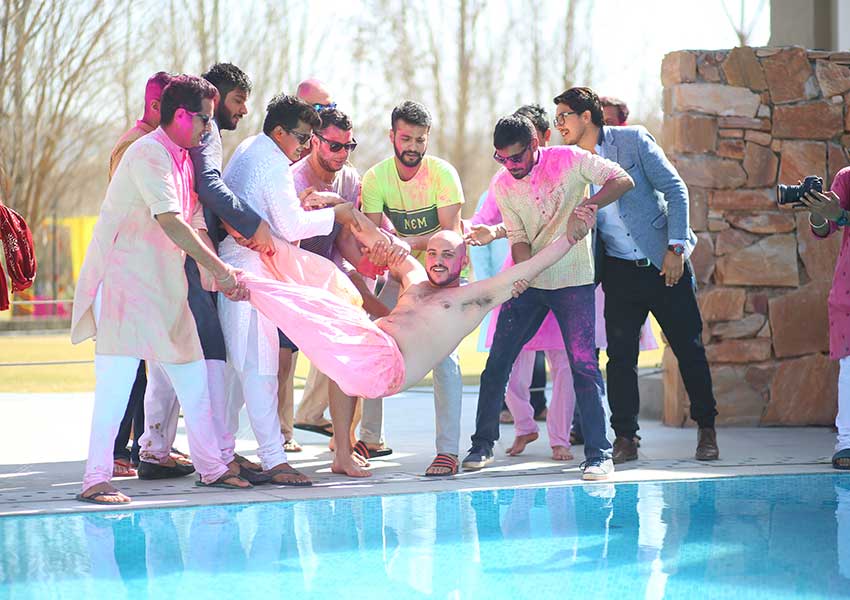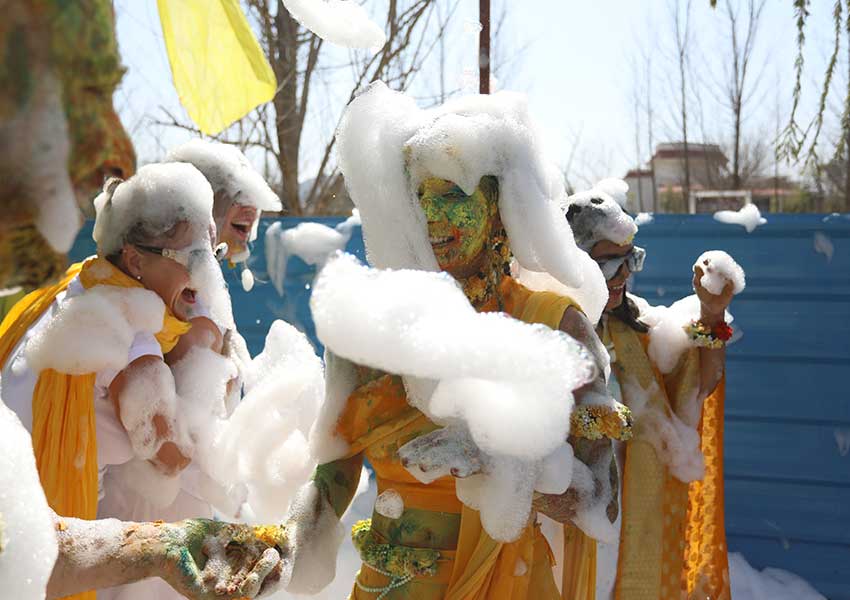 Also Read This: The sprightly wedding celebrations of Kamesh & Varsha
Parsi Wedding & Toasts
Jahan's family is Parsi and so they conducted a Parsi ceremony as well which was followed
by
Toasts by the immediate family and bride and grooms closest friends. Nitima and Jahan entered along with their families, groomsmen, grooms maids, bridesmaids & bridesmen on the track You & Me by Meute which has been their go-to a favorite song.
The ceremony unfolded in by the auspicious achu michu ritual and ended with a kiss that sealed the deal. This was followed by cake cutting and toasts given from both ends which brought tears, smiles and a multiple other aww moments.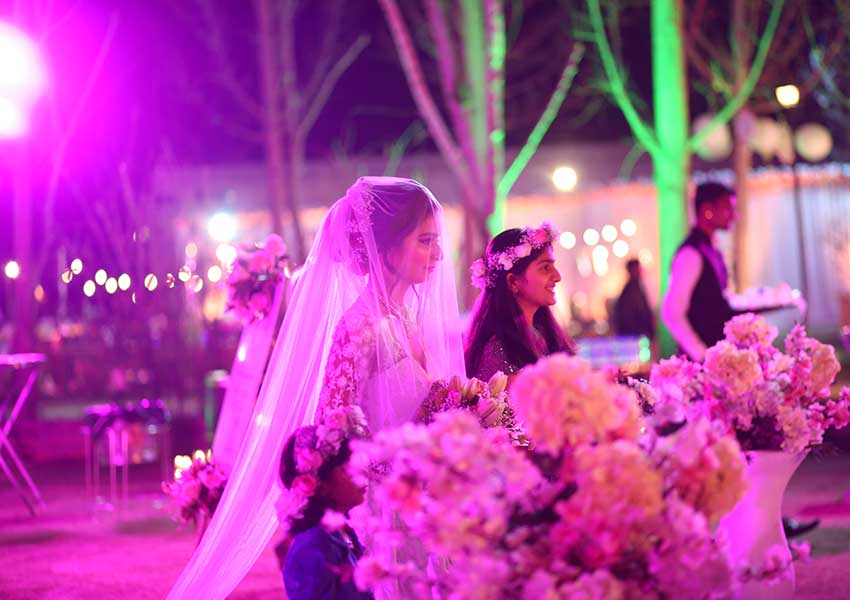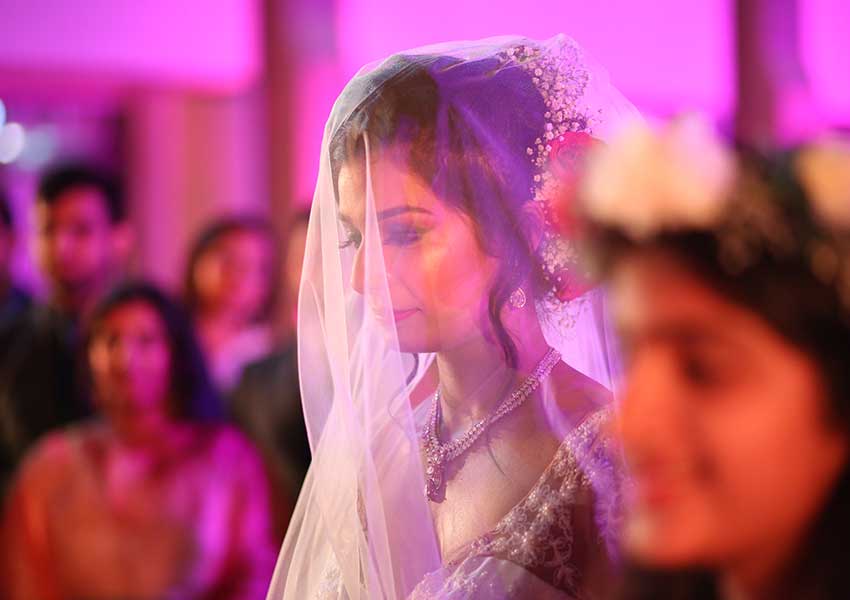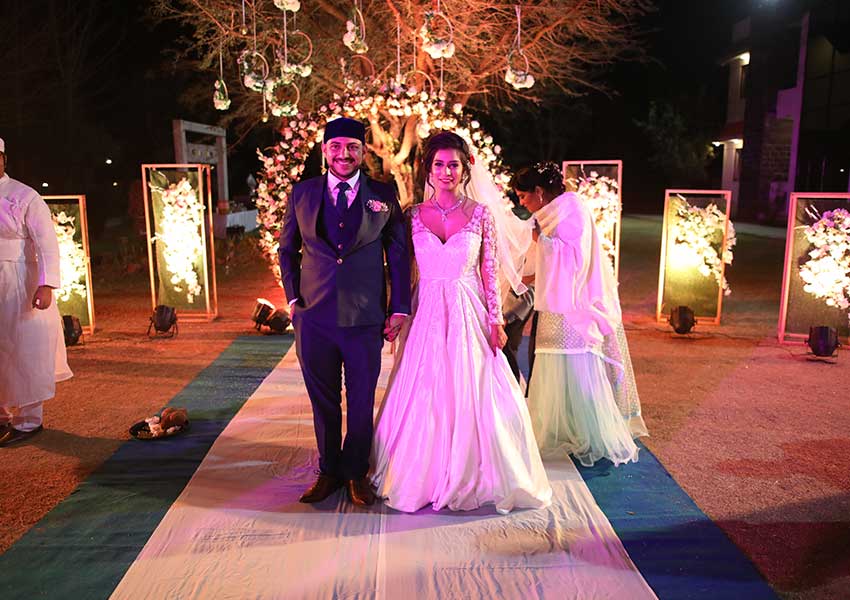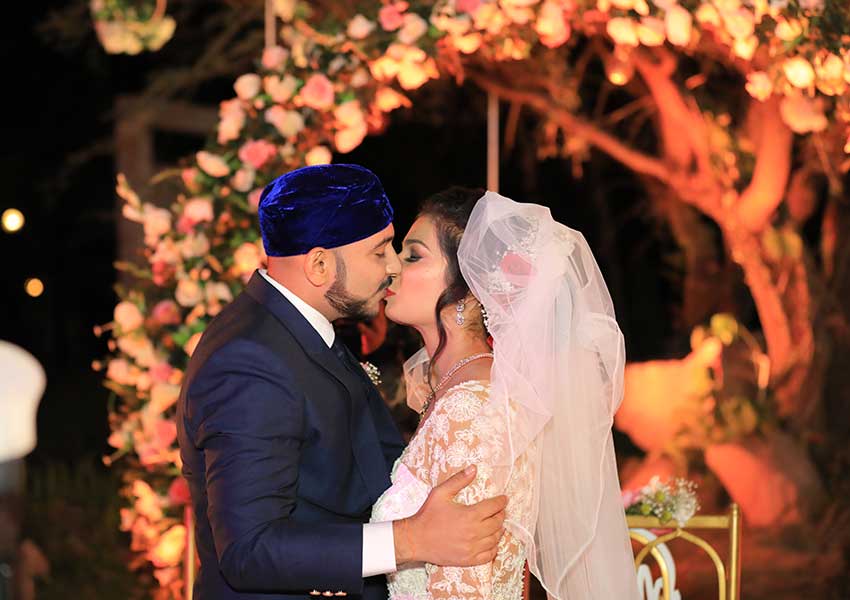 Sikh Wedding
Nitima's family is Sikh and so they wanted a beautiful gurudwara ceremony to be conducted. Nitima chose a baby pink color palette for her lehenga along with Red and Green stones Kundan Jewelry. She wanted her look to be minimal, bubbly, bright and royal at the same time expressing the youthfulness of a young girl yet the grace and poise of a mature woman. Meanwhile Jahan wanted a subtle and decent look for himself. He chose a light grey sherwani and complemented and coordinated with Nitima's color palette through his turban and Jewelry.
Watch Other Couple's Wedding Photos - Jaswinder Kaur & Moksh Jagia
All guests wore Pink color dastars on their heads to complement the bride and groom's look. Nitima entered under a floral umbrella with her best brothers and Jahan entered with a floral safa along with his best men. The ceremony was full of cute moments and the pictures capture the bride and groom smiling at each other quite often.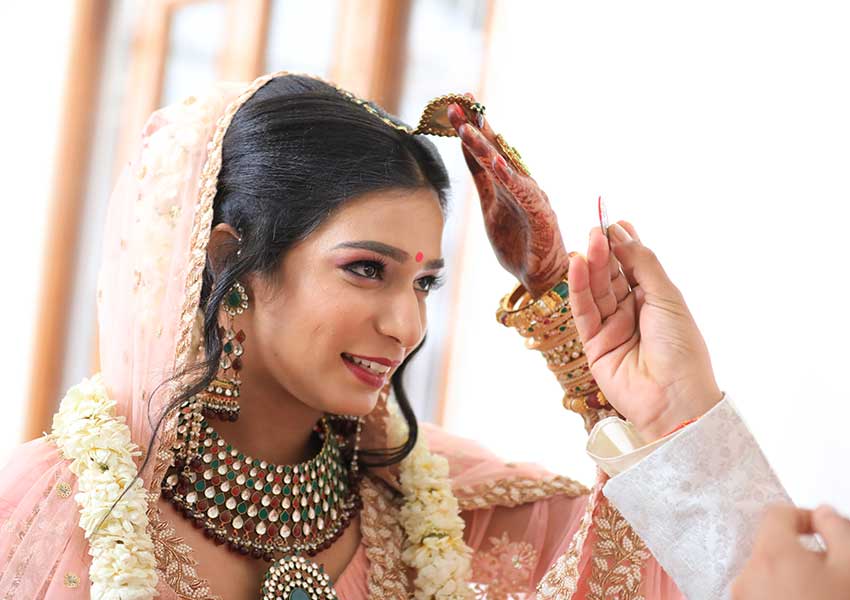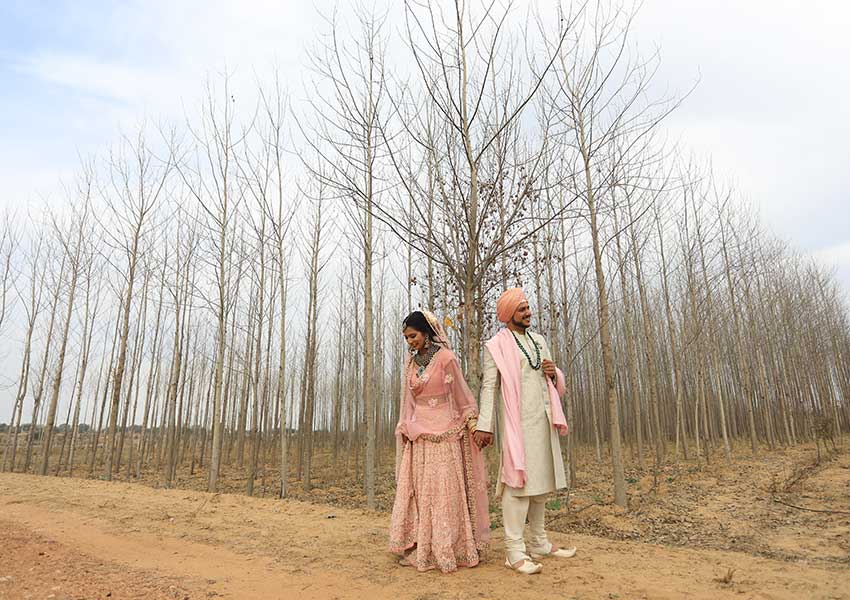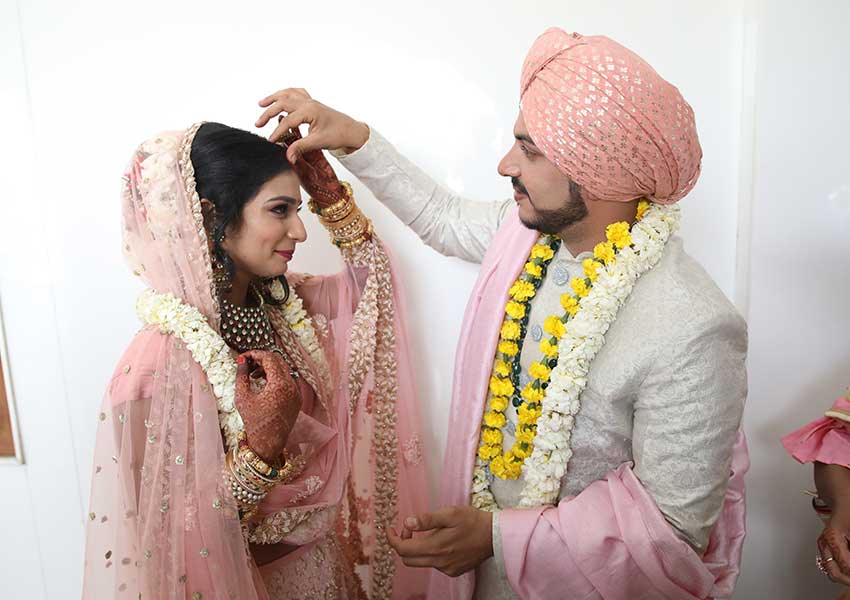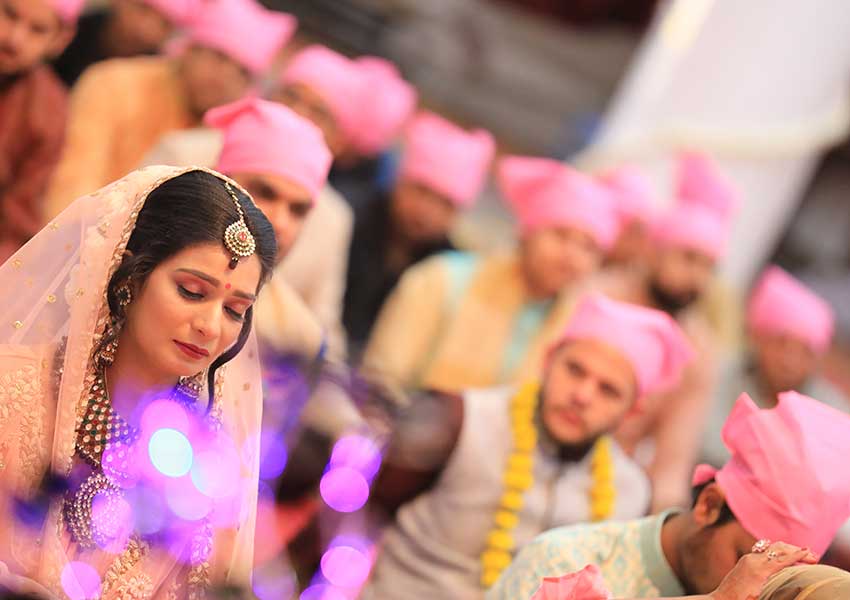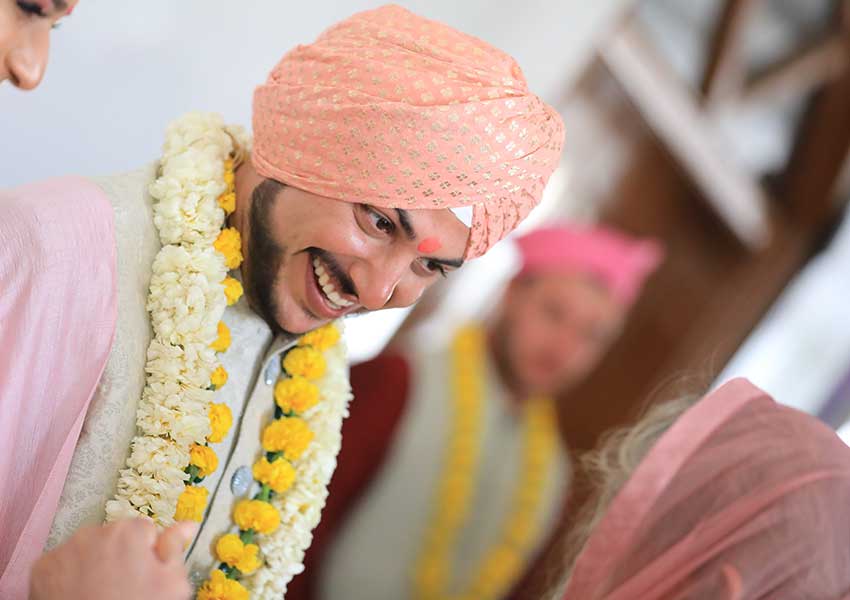 Wishing this gorgeous couple a very happy and joyful life together!