Seaside Serenade: Discovering India's Top 15 Beaches for Enchanting Weddings
By Get Your Venue | 14 Jul, 2023
When it comes to dreamy and romantic wedding settings, few places can rival the charm and beauty of beach weddings. The sun-kissed sands, gentle sea breeze, and stunning vistas provide the perfect backdrop for exchanging vows and celebrating love. In India, a country blessed with a vast coastline, numerous breathtaking beaches offer an idyllic setting for your special day. In this article, we will explore the top 15 beaches for weddings in India, ranging from the Andaman and Nicobar Islands to Kerala and beyond.
1. Marina Beach, Chennai:
Located in the vibrant city of Chennai, Marina Beach is one of the longest urban beaches in the world. Its golden sands, azure waters, and stunning sunsets make it a
popular choice for beach weddings
. The beach offers a range of venues and resorts that can accommodate weddings of any size.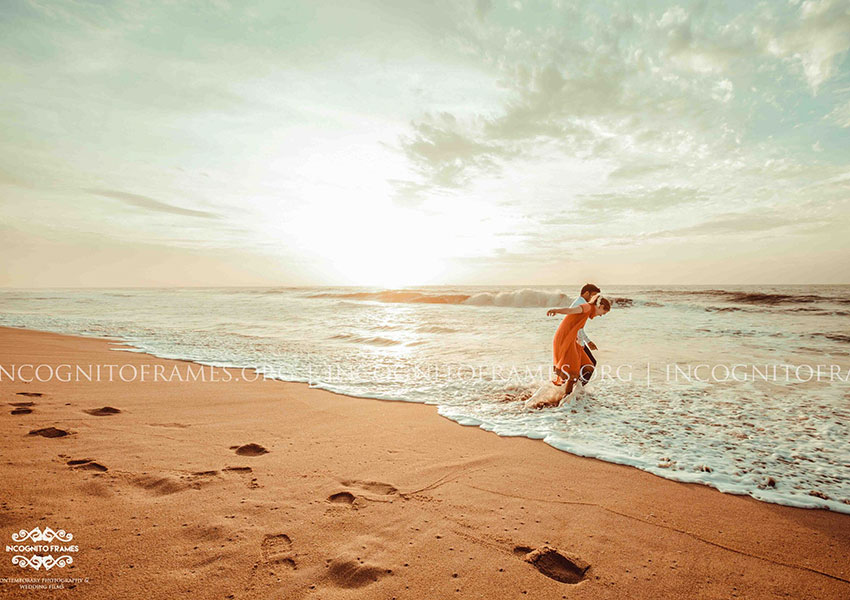 2. Radhanagar Beach, Havelock Island, Andaman & Nicobar Islands:
Renowned as one of the best beaches in Asia, Radhanagar Beach on Havelock Island is a paradise for beach weddings. With its pristine white sands, crystal-clear waters, and lush greenery, it provides an enchanting setting for an unforgettable celebration of love.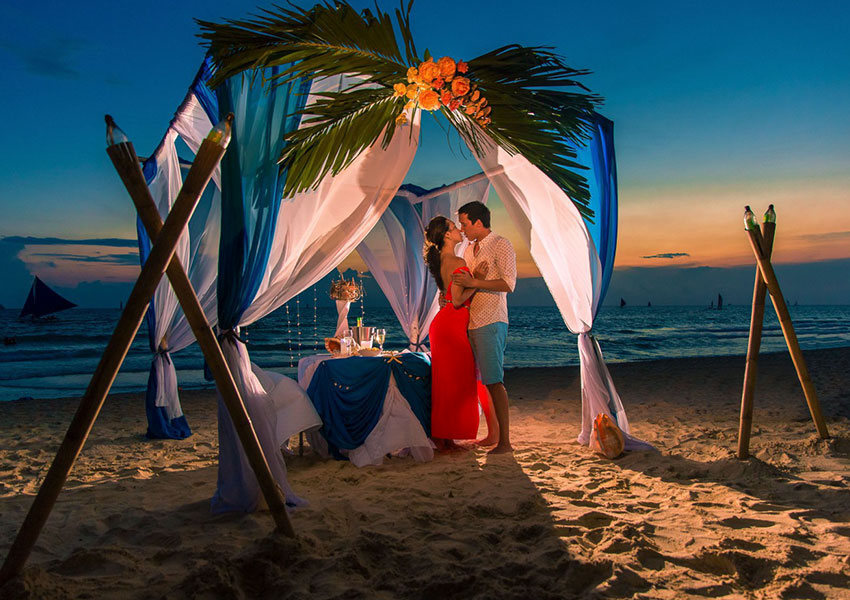 3. Kovalam Beach, Kerala:
Nestled along the Malabar Coast, Kovalam Beach is a picturesque destination that combines natural beauty with a relaxed ambiance. This crescent-shaped beach offers a serene atmosphere and a range of luxurious resorts and wedding venues for couples seeking a tranquil beach wedding experience.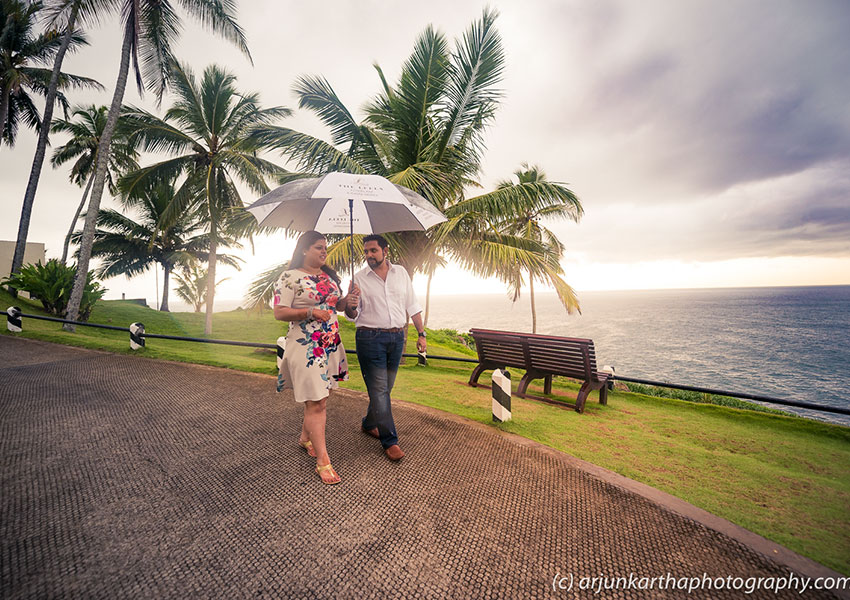 4. Paradise Beach, Pondicherry:
True to its name, Paradise Beach in Pondicherry offers a slice of paradise for beach weddings. Accessible only by boat, this secluded beach boasts shimmering golden sands, turquoise waters, and a serene atmosphere, making it an ideal location for an intimate and romantic wedding ceremony.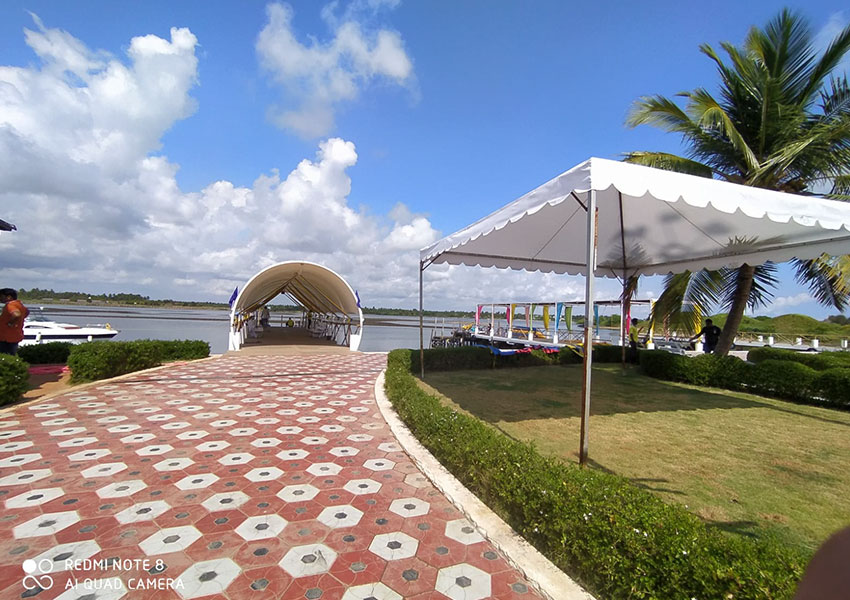 5. Alibaug Beach, Alibaug:
Situated near Mumbai, Alibaug Beach is a popular destination for beach weddings. With its tranquil surroundings, clean shores, and proximity to the city, it offers convenience and beauty in equal measure. Alibaug boasts numerous beach resorts and
wedding venues
that can cater to different wedding styles and preferences.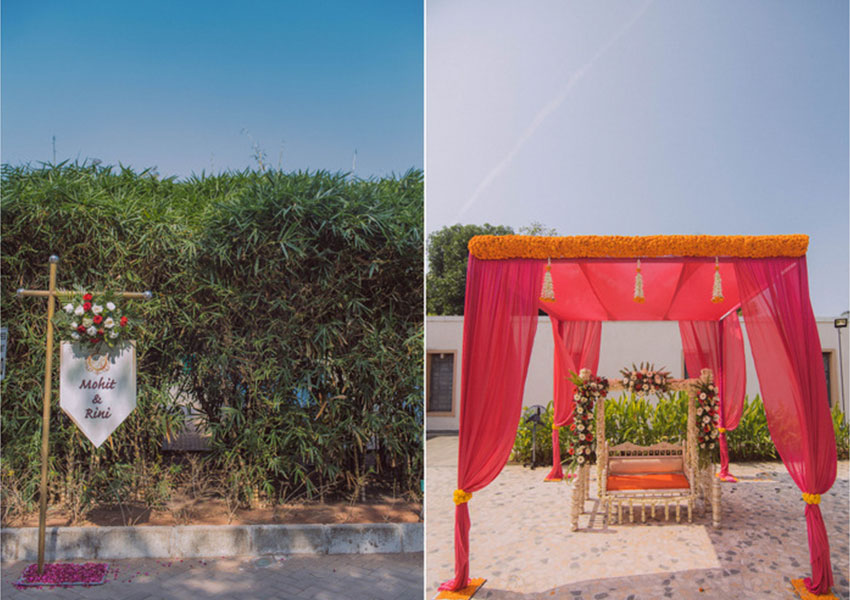 6. Nagoa Beach, Diu:
Diu, located off the coast of Gujarat, is home to the stunning Nagoa Beach. With its gentle waves, swaying palm trees, and golden sands, it provides a serene and romantic atmosphere for beach weddings. The beach's tranquil ambiance and breathtaking sunsets make it an ideal spot to say "I do."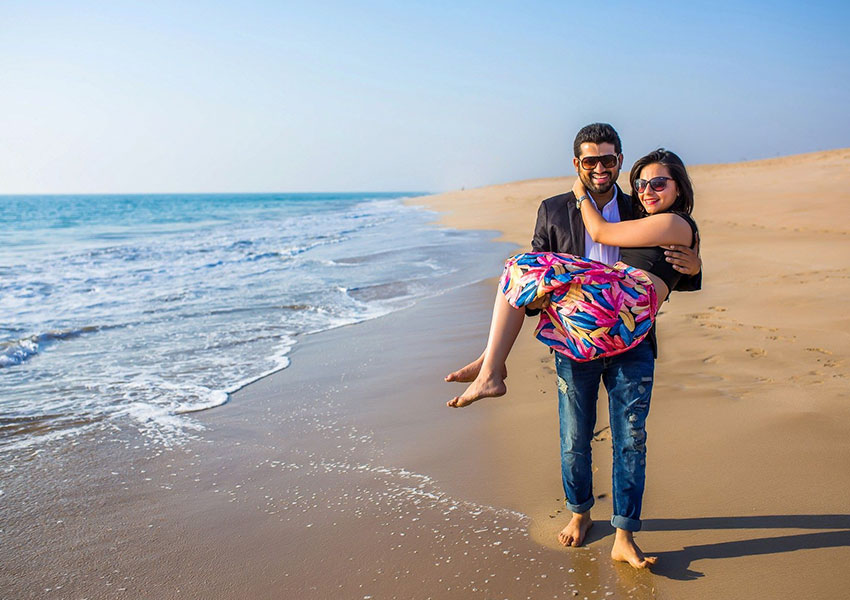 7. Panambur Beach, Mangalore:
Panambur Beach, located near the port city of Mangalore, offers a picturesque setting for beach weddings. With its long stretch of sandy coastline, clear waters, and panoramic views, it provides a unique blend of natural beauty and urban charm. The beach's proximity to Mangalore ensures easy accessibility for guests.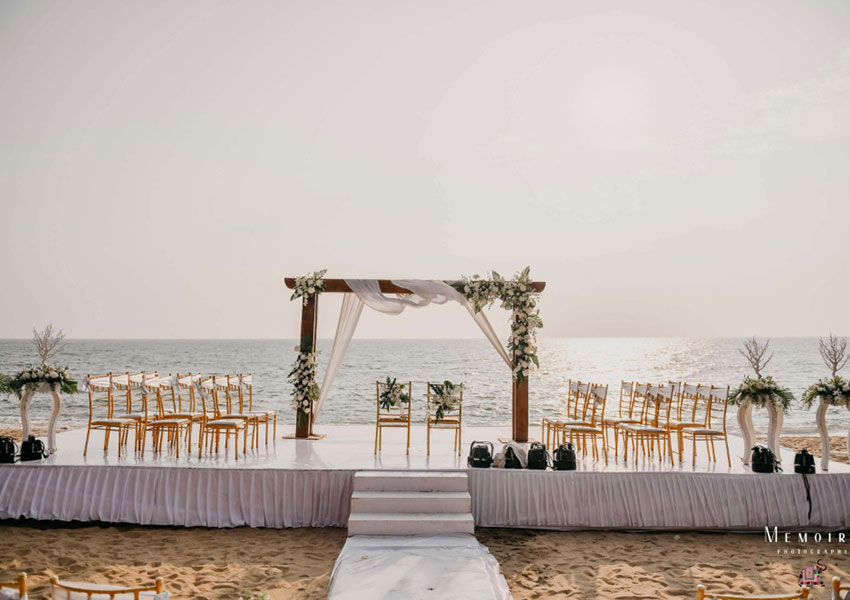 8. Rishikonda Beach, Vizag:
Rishikonda Beach, also known as Rushikonda, is a pristine beach located near Visakhapatnam. Surrounded by lush hills and emerald greenery, this beautiful beach is perfect for couples seeking a serene and romantic wedding venue. The beach offers a range of resorts and venues to host a memorable wedding celebration.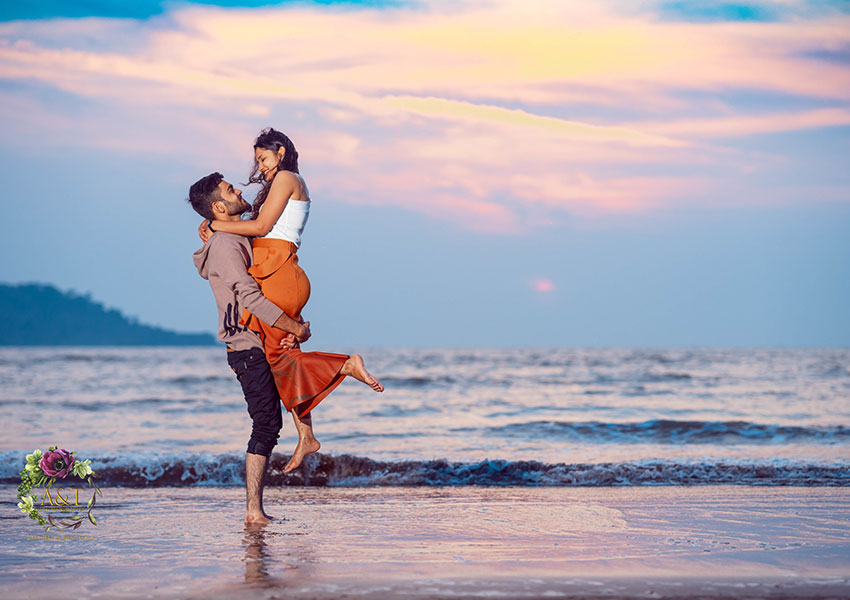 9. Candolim Beach, Goa:
No list of beach wedding destinations in India would be complete without
mentioning Goa
. Candolim Beach, with its golden sands, palm-fringed shores, and vibrant atmosphere, is an excellent choice for a beach wedding. Goa's vibrant culture, delicious cuisine, and lively nightlife add to the overall appeal of a destination wedding in this coastal paradise.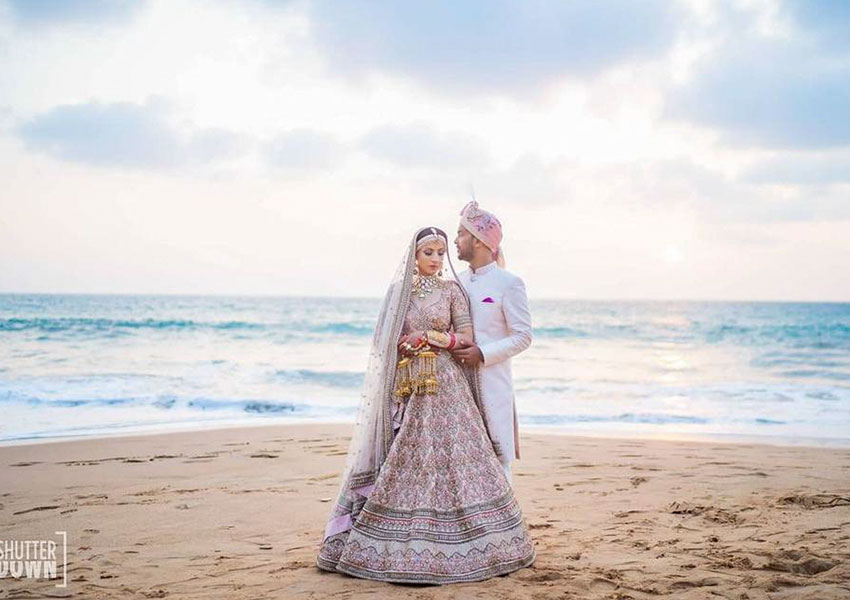 10. Marari Beach, Kerala:
Located near Alleppey in Kerala, Marari Beach is a hidden gem that offers a peaceful and picturesque setting for a beach wedding. Surrounded by coconut groves, traditional fishing villages, and swaying palm trees, this unspoiled beach is perfect for couples looking for a serene and intimate celebration.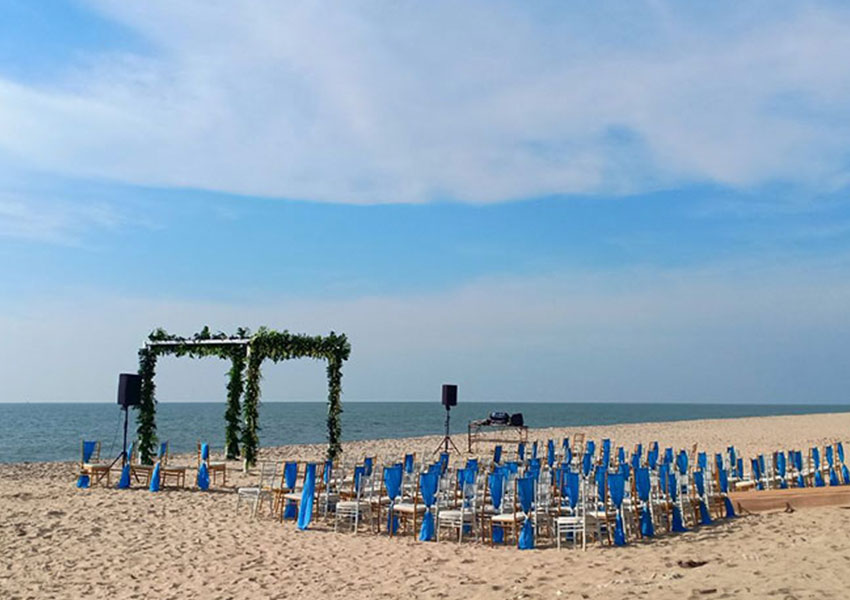 11. Neil Island, Andaman & Nicobar Islands:
Neil Island, one of the lesser-known islands in the Andaman archipelago, is a pristine paradise that captivates with its natural beauty. Its secluded beaches, turquoise waters, and vibrant coral reefs make it a magical destination for a beach wedding that will leave lasting memories.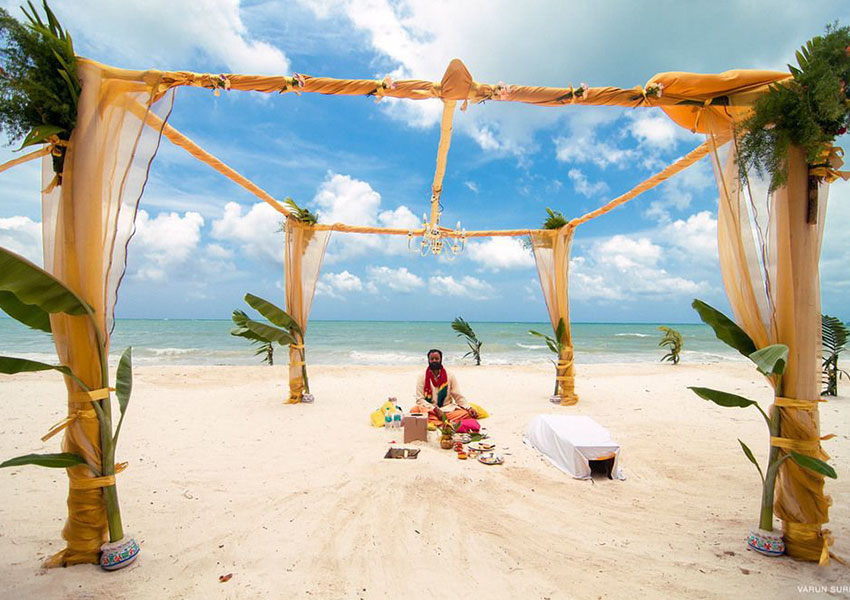 12. Varkala Beach, Kerala:
Varkala Beach, located in the southern part of Kerala, is known for its dramatic cliffs overlooking the Arabian Sea. This unique coastal landscape provides a breathtaking backdrop for a memorable beach wedding. The beach's spiritual ambiance, coupled with its natural beauty, creates a serene and unforgettable atmosphere.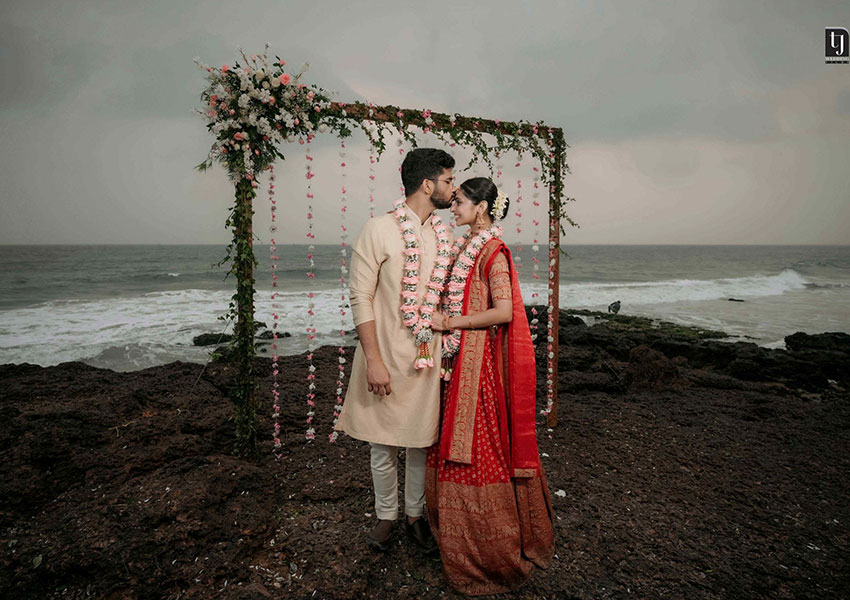 13. Radisson Blu Temple Bay, Mahabalipuram:
Situated near Chennai, the Radisson Blu Temple Bay resort in Mahabalipuram offers a luxurious and elegant beach wedding experience. The resort provides a stunning seaside setting, well-appointed banquet halls, and impeccable service, ensuring that your special day is nothing short of perfection.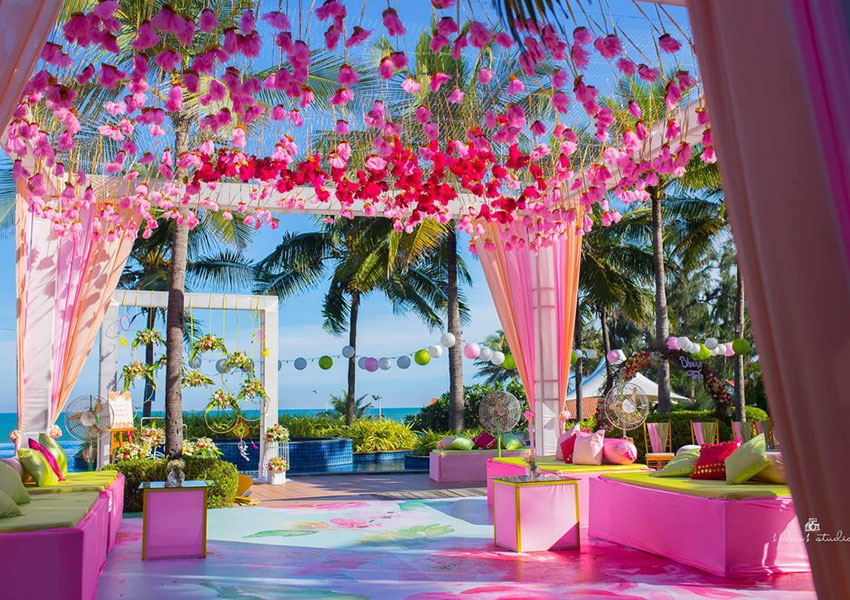 14. Novotel Varun Beach, Visakhapatnam:
Nestled on the shores of the Bay of Bengal, Novotel Varun Beach in Visakhapatnam is a premier beach wedding destination. With its contemporary architecture, exquisite views, and world-class amenities, this hotel offers a delightful blend of luxury and natural beauty.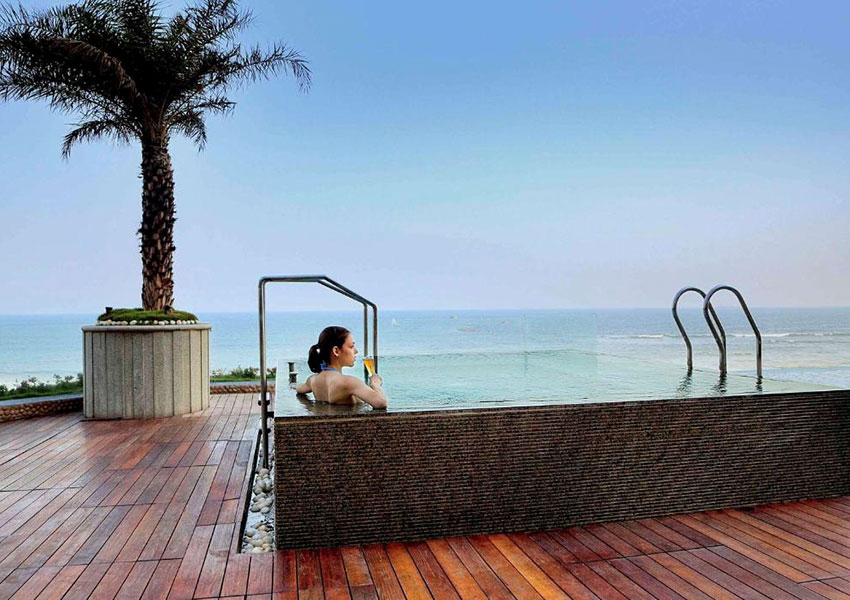 15. JW Marriott Walnut Grove Resort & Spa, Mussoorie:
While not a traditional beach wedding destination, the JW Marriott Walnut Grove Resort & Spa in Mussoorie offers a unique twist for couples seeking a mountainous backdrop for their wedding. With its panoramic views of the Himalayas and luxurious facilities, this resort provides a remarkable and romantic setting.
From the vibrant beaches of Chennai to the pristine shores of the Andaman and Nicobar Islands, India offers a wide array of breathtaking beach wedding destinations. Whether you desire a tranquil and intimate ceremony or a grand celebration, these 15 beaches provide the perfect setting to exchange vows and begin your journey of love. Explore the beauty and charm of these coastal havens, and make your dream beach wedding a reality in the vibrant and diverse country of India.
And if you want any help planning your wedding, reach out to us at (+91) 8800093444 or email us at [email protected] or visit our website at
www.getyourvenue.com