Top 10 Same-Sex Marriages that showed us the Power of True Love
By Get Your Venue | 08 Aug, 2019
Love is love, that's what we have told since childhood. But as we grow up we understand that marrying the person you love isn't a piece of cake, at least not always, especially if yours a same-sex marriage. But these beautiful love stories and same-sex marriages making us believe in true love again and the fact that nothing can stop you if your love is strong and true. Every day we come across beautiful love stories, while some stories are unique, others take our hearts away instantly. Here we bring you some amazing same-sex wedding stories that won our heart. After all, love must be celebrated in every form.


Sundas Malik & Anjali Chakra
Recently the couple that set the internet by storm with their photoshoot is Sundas Malik & Anjali Chakra. Sundas Malik, a Pakistani Muslim artist, and Anjali Chakra, a Hindu from India nailed their photoshoot and revealed their love story to the world in style. Their pictures first get revealed when Sarowarrr, the photographer posted the pictures on Twitter. Since then, they are rocking the internet and winning the hearts of the netizens and we just can't keep calm.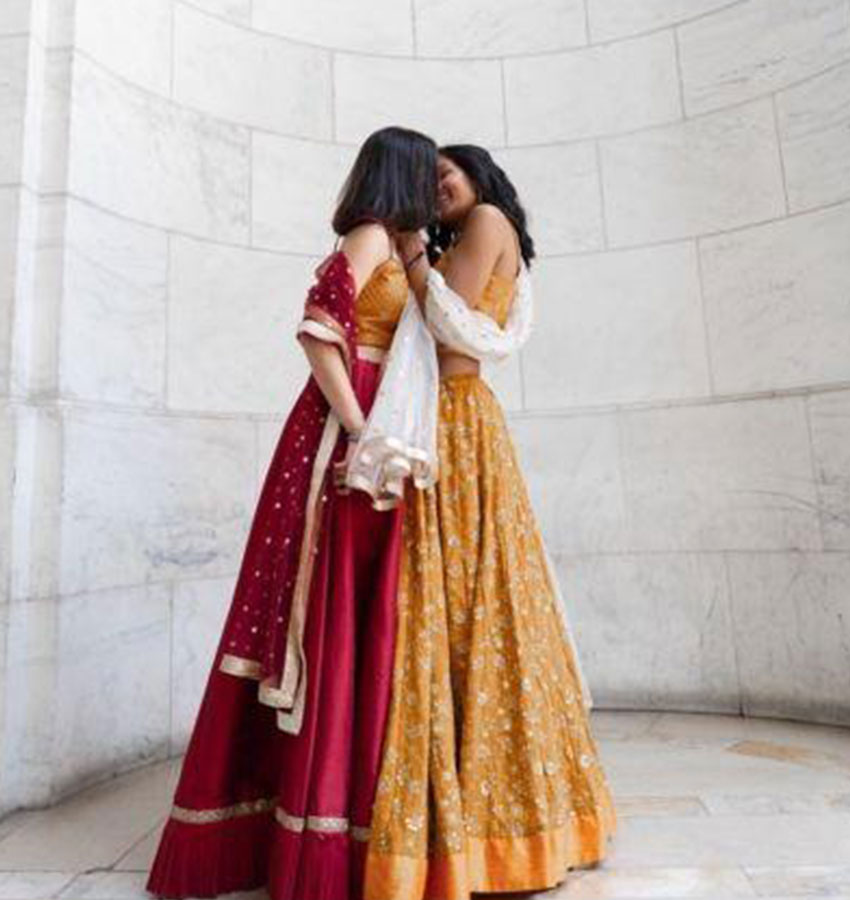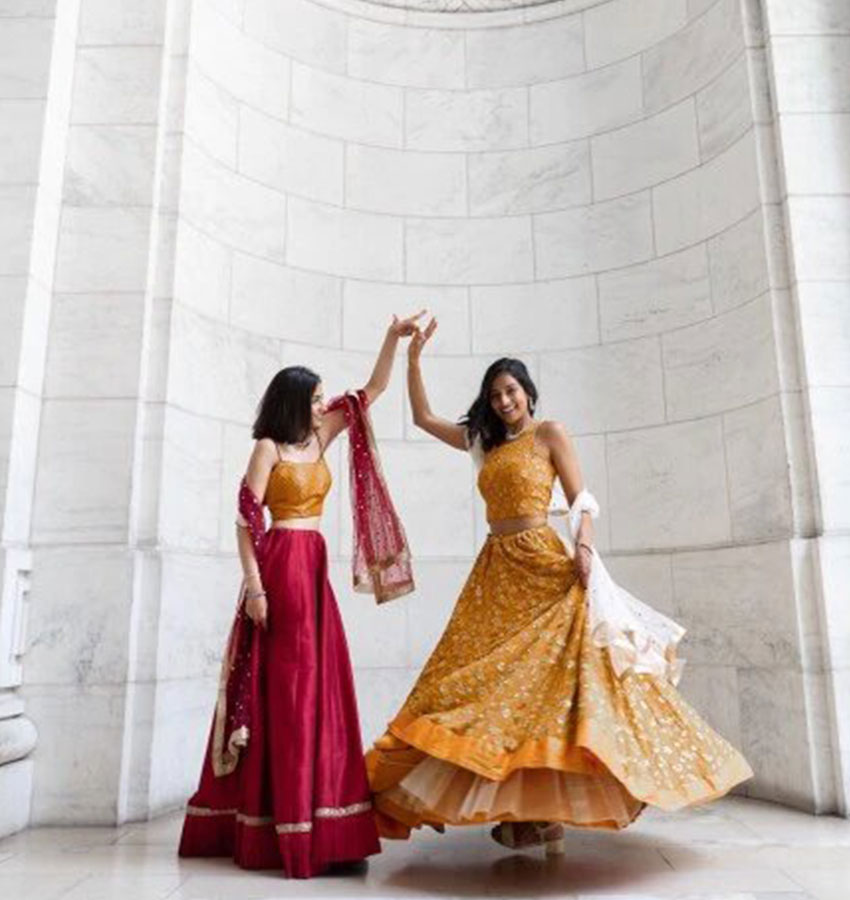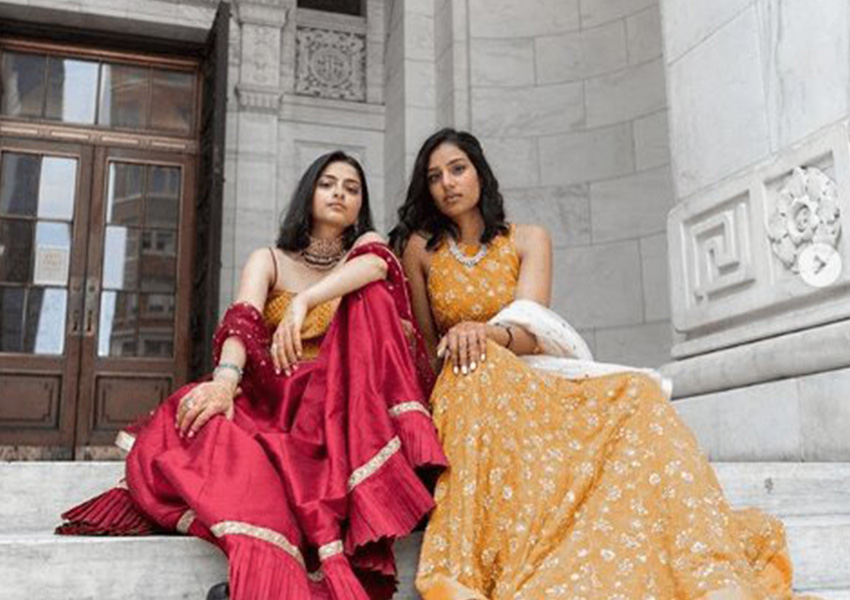 Source: Sarowarrrr 
Keshav Suri & Cyril
Not often we come across weddings with no bride and Sabyasachi lehenga and trust us we love everything about this unique and magnificent wedding. With two handsome grooms, this wedding is all about pure love, innocence and celebration to remember. One of the most high profile weddings we've seen recently was of Keshav Suri, the executive director of the Lalit hotel and Cyril Feuillebois, the founder of Kronokare Cosmetics. Their intimate beach wedding was a luxury affair with friends and family witnessing their wedding. The wedding was planned by Vogue Luxury Weddings & Occasions and we are glad to share some glimpse from their exquisite wedding.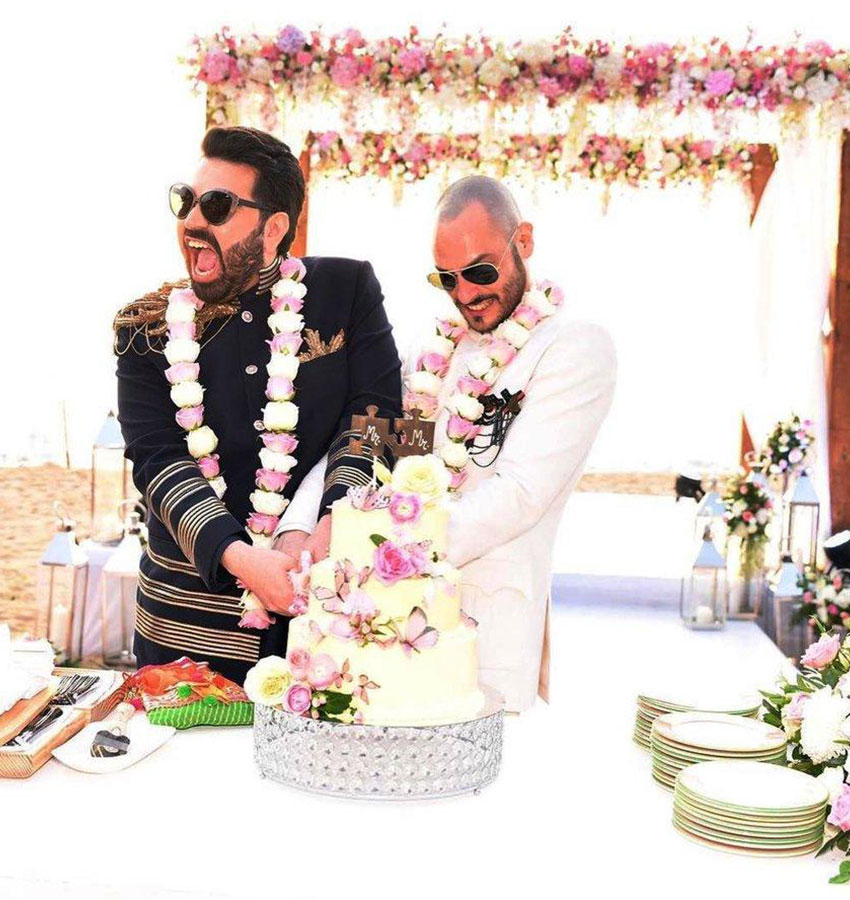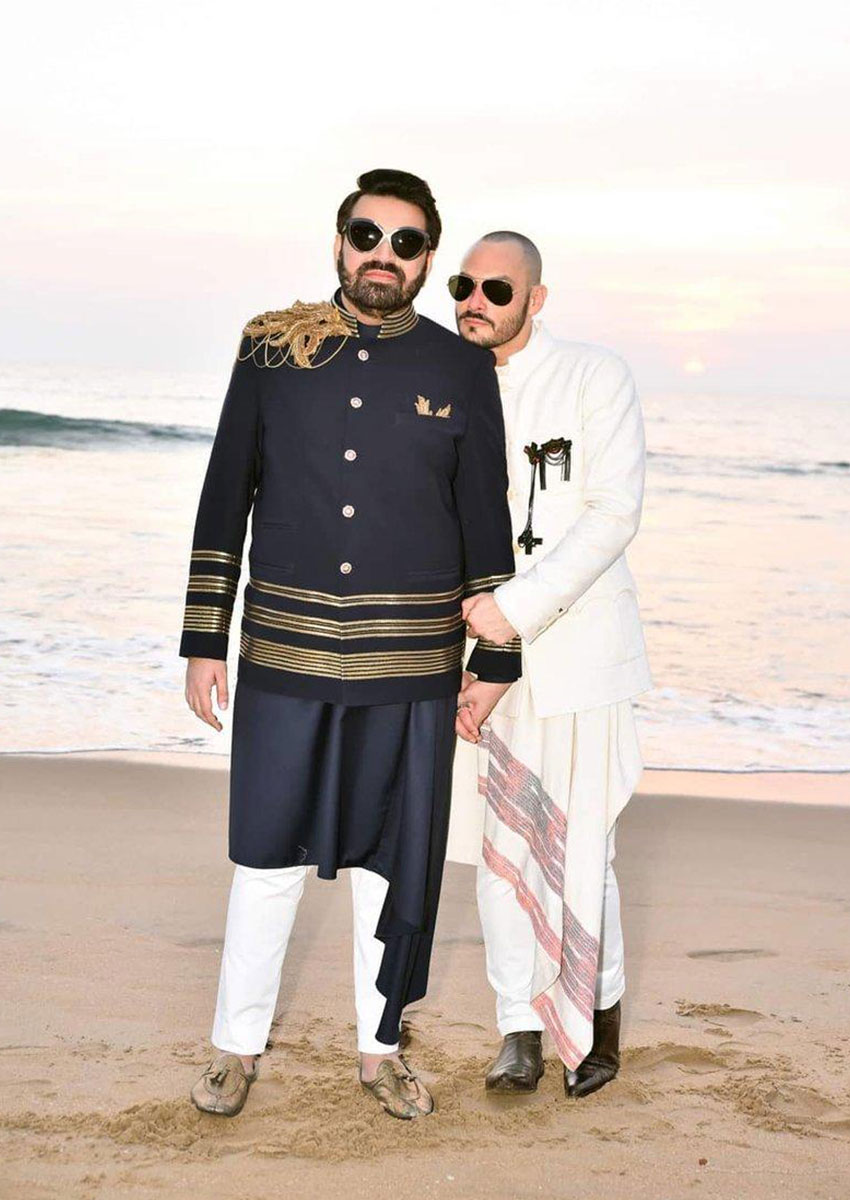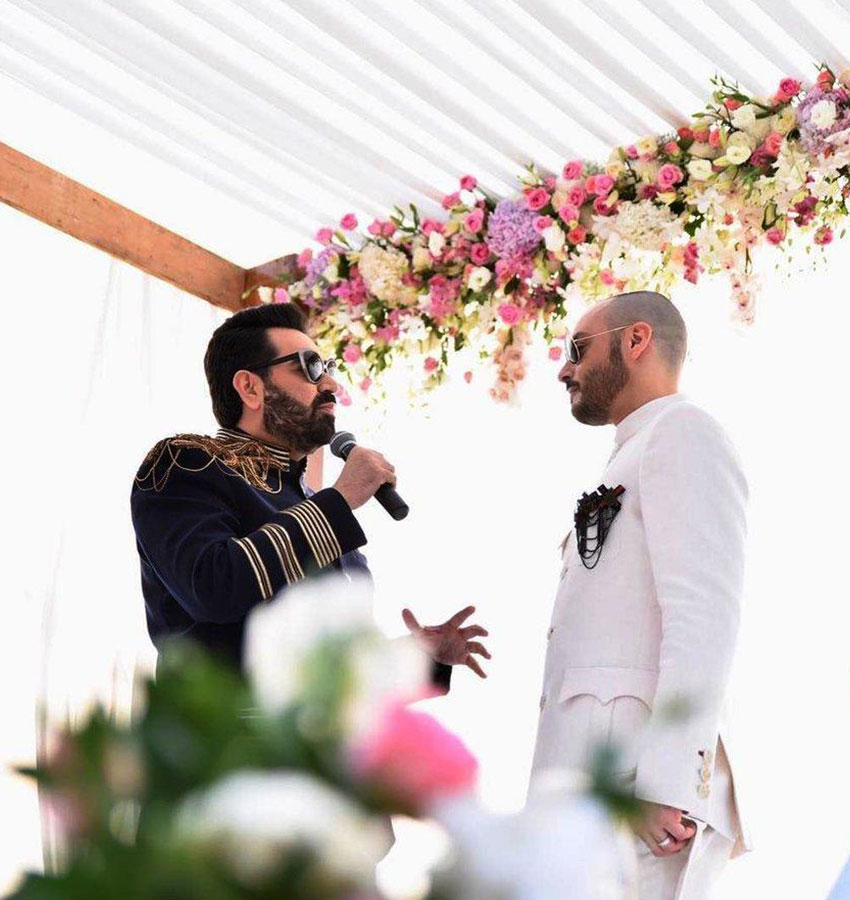 Source #kitcyphrenia
Also Read This: 30 Latest, Unique & "Dhamakedaar" Bridal Entry Ideas for Your Wedding Day
Shannon & Seema
This is one such couple that makes us believe in love at first sight. Shannon and Seema, who told us that true love wins at the end is an India-American couple who tied knot late last year. Their Indian style grand wedding ceremony held at the SmogShoppe in Los Angeles and we love everything about it. We can clearly feel their love for each other in every frame and wishing this beautiful couple years filled with love and togetherness.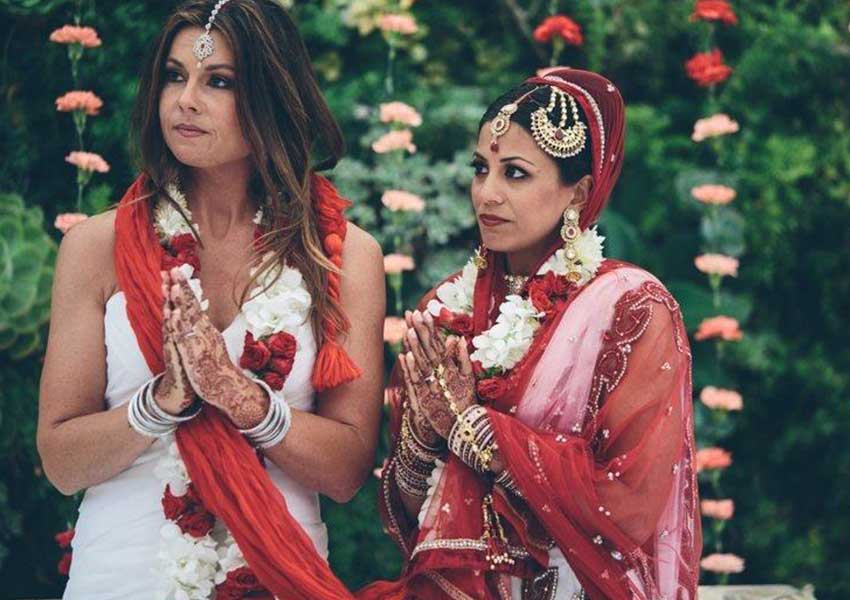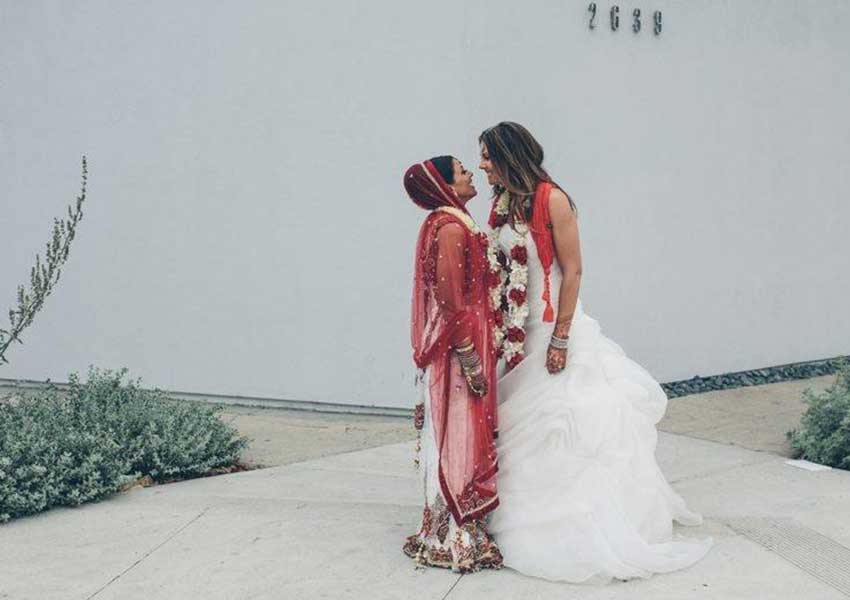 Source Steph Grant Photography
Amit Patel & Martin Fulton
Love can happen anytime, anywhere and through social media as well. Don't believe us? Here we present you the couple Amit and Martin who got to know each other on Facebook through a mutual friend. Their love story flourished through texts, skype, and calls for months. After months of talking online, they finally met for the first time at LaGuardia Airport. What amazed us is that even distance couldn't keep them apart and after years of a long-distance relationship, they finally took the bigger step and decided to get married. It was a multi-cultural wedding as Martin wanted a Christian wedding, while Amit wanted to go for a big fat Indian wedding.  The wedding was truly magical and filled with love.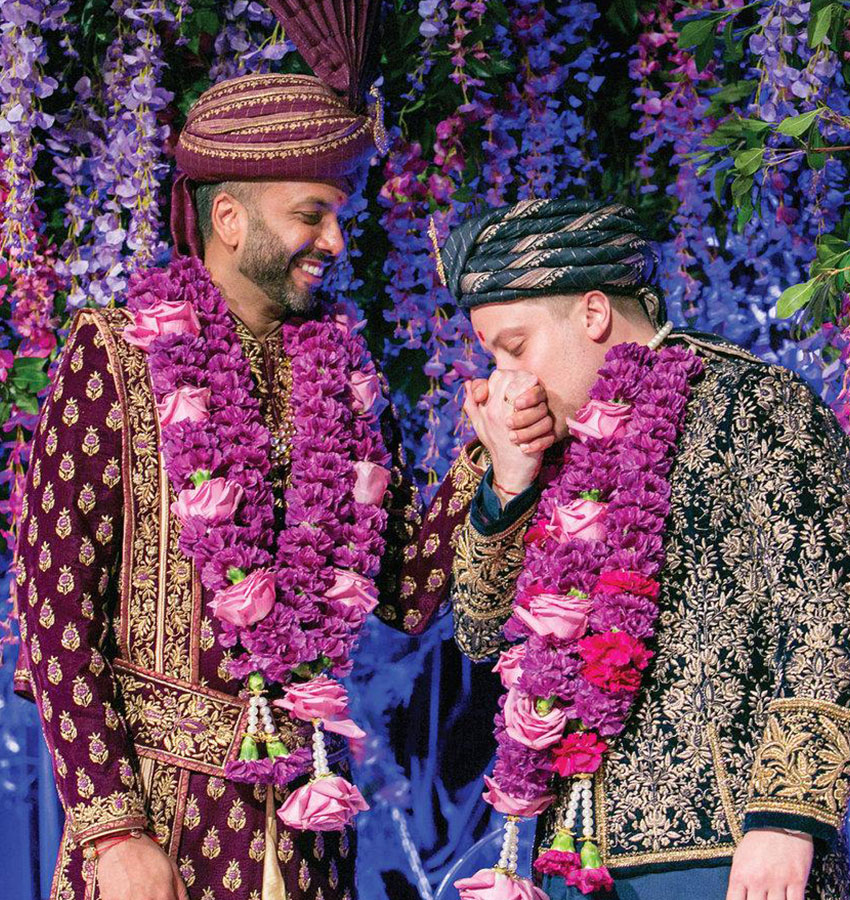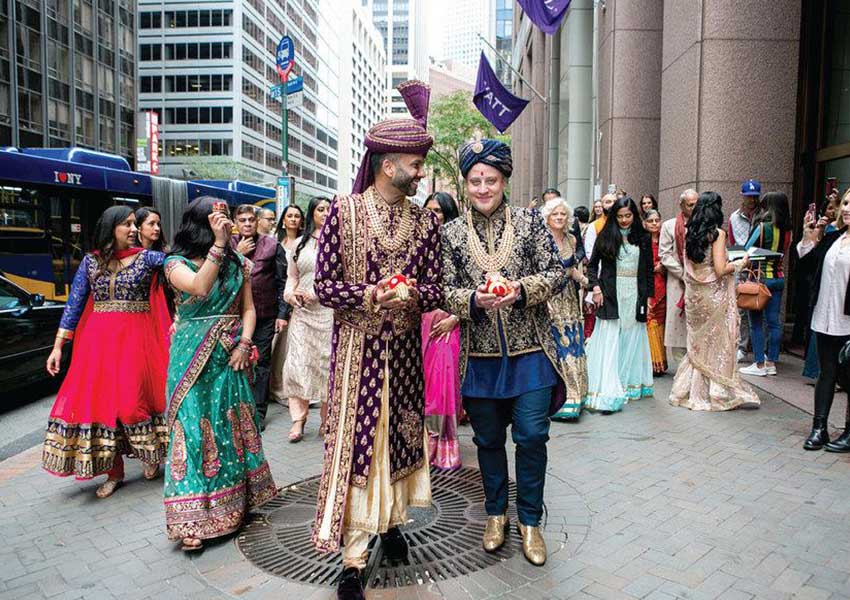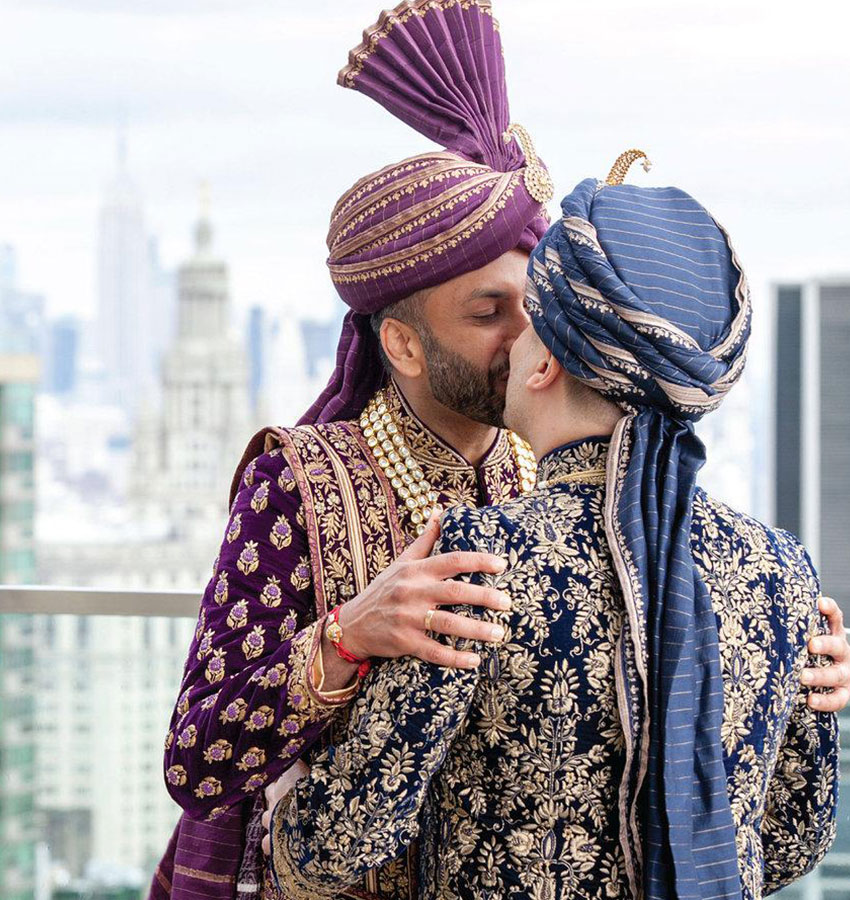 Source Tarun Tahiliani
Rashmee & Stephanie
Lesbian dating site turns out to be a blessing for this couple and that's how their story started. After months of staying connected online, Stephanie moved to New York to be with her love Rashmee and that's when they felt they have found their soulmate and decided to get married. They hosted their wedding at the Eventi Hotel in New York and it was a luxe affair. Have a look at their magical pictures and you'll surely fall for their amazing photoshoot.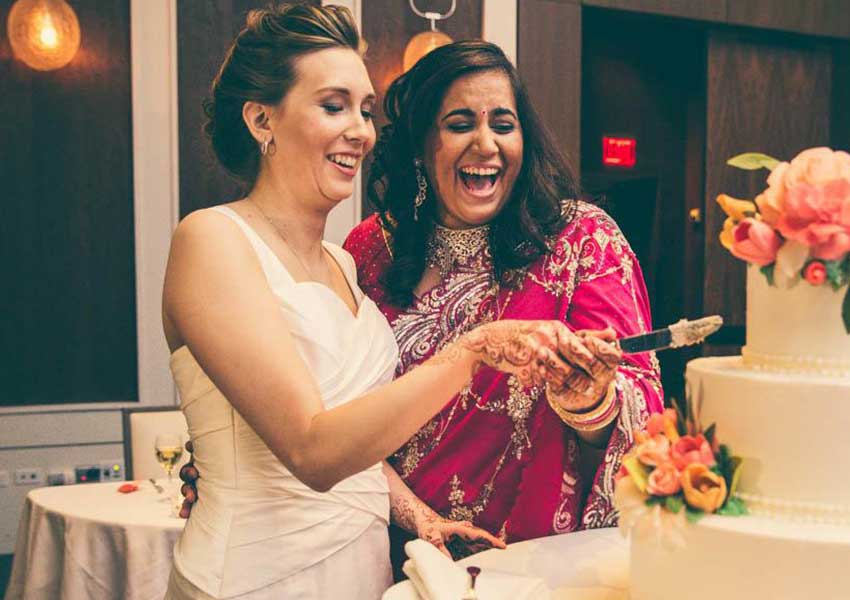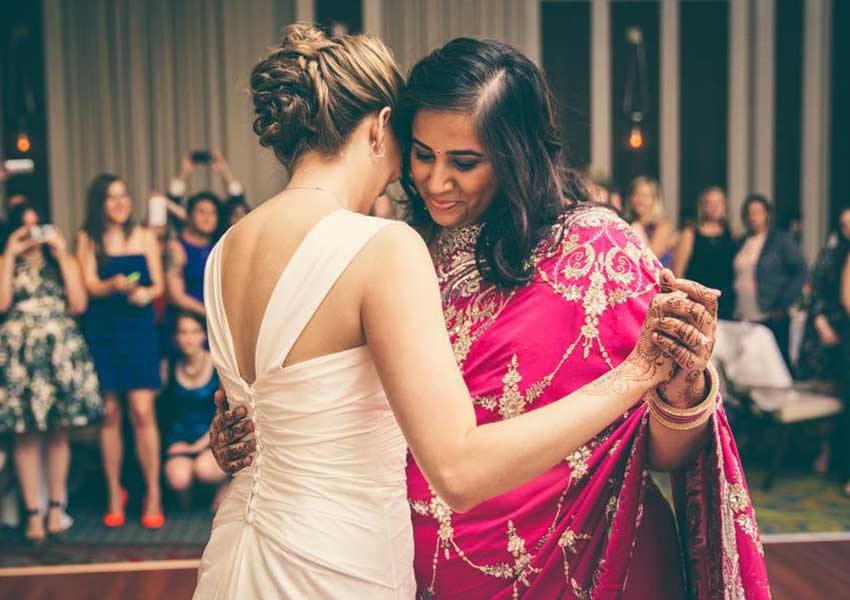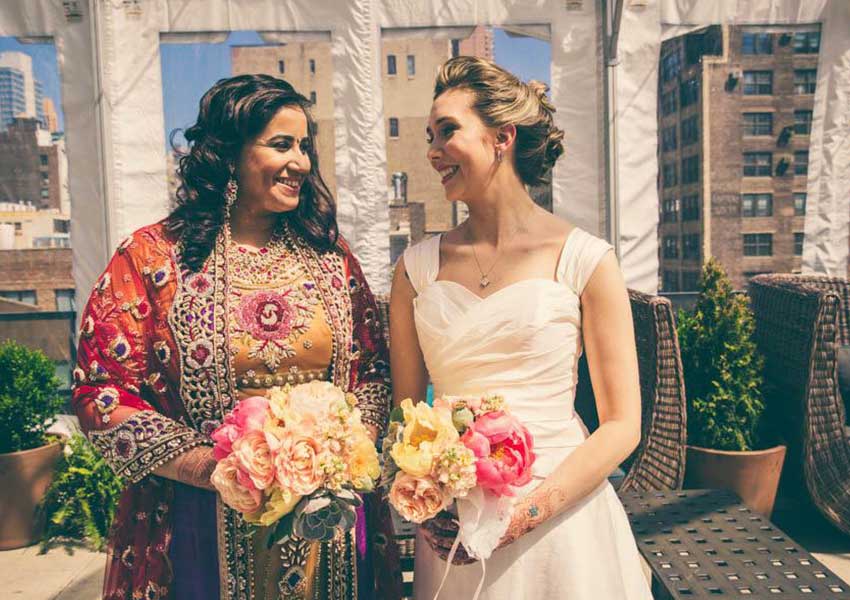 Source Erica Camille
Sean & Jono
A wedding that speaks for class and elegance, Sean & Jono's wedding is a perfect blend of fun, excitement, and love. This Indian Fusion wedding was a perfect union of two souls. Both the grooms made a giant entry with their baraat, moving and dancing with their friends and family and met in the middle. The couple beautifully color-coordinated each other in their ivory Nehru jacket adorned with red embroidery.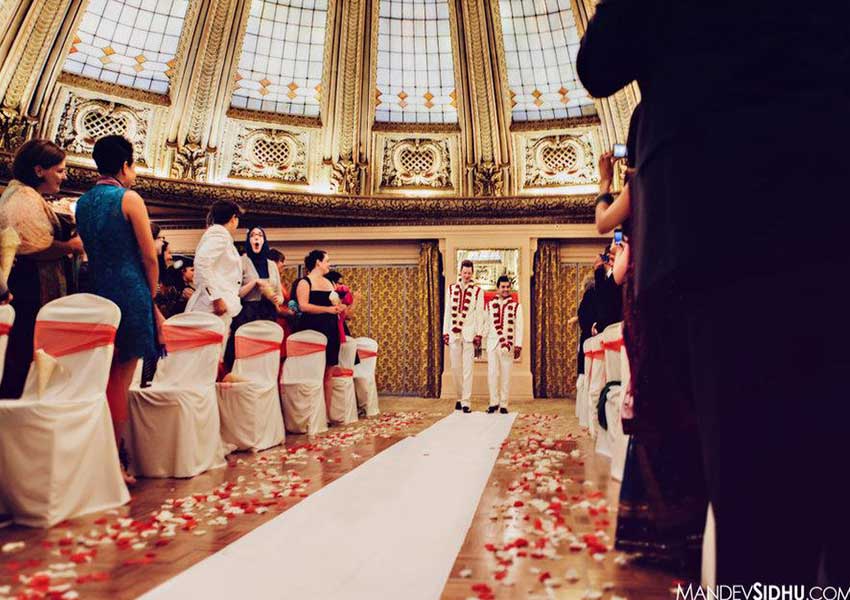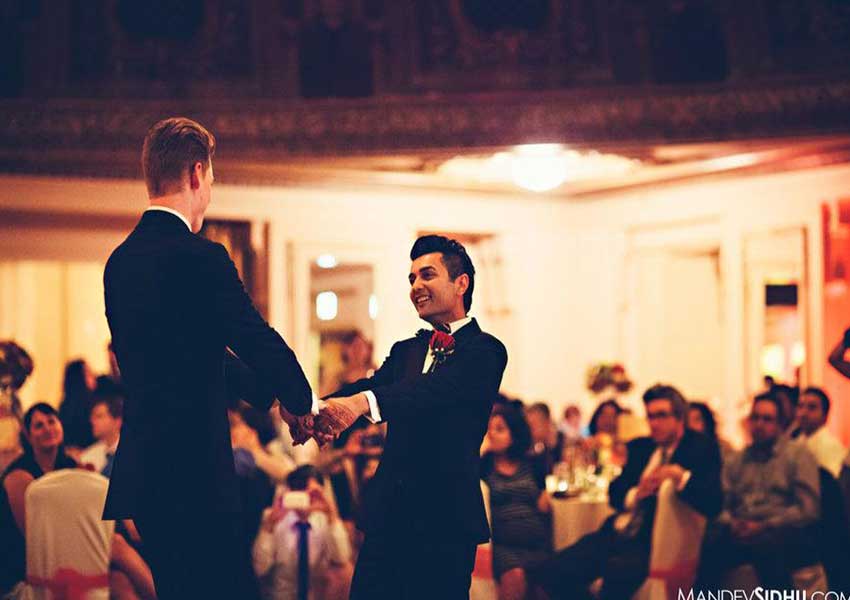 Source Mandev Sindhu
Sanjay & Steven
Another heart-warming same-sex marriage, Sanjay & Steven met online in 2014. Sanjay is an innovation consultant while Steven is an orthopedic surgery resident. The couple met for a drink and instantly felt the connection. After the couple fell for each other, they dated for a long time and decided to finally exchange vows. Their wedding was filled with vibrant colors with pleasing weather and magical vows exchanged by the lovely grooms at the mandap. Their ceremony was consist of both Indian and Catholic traditions.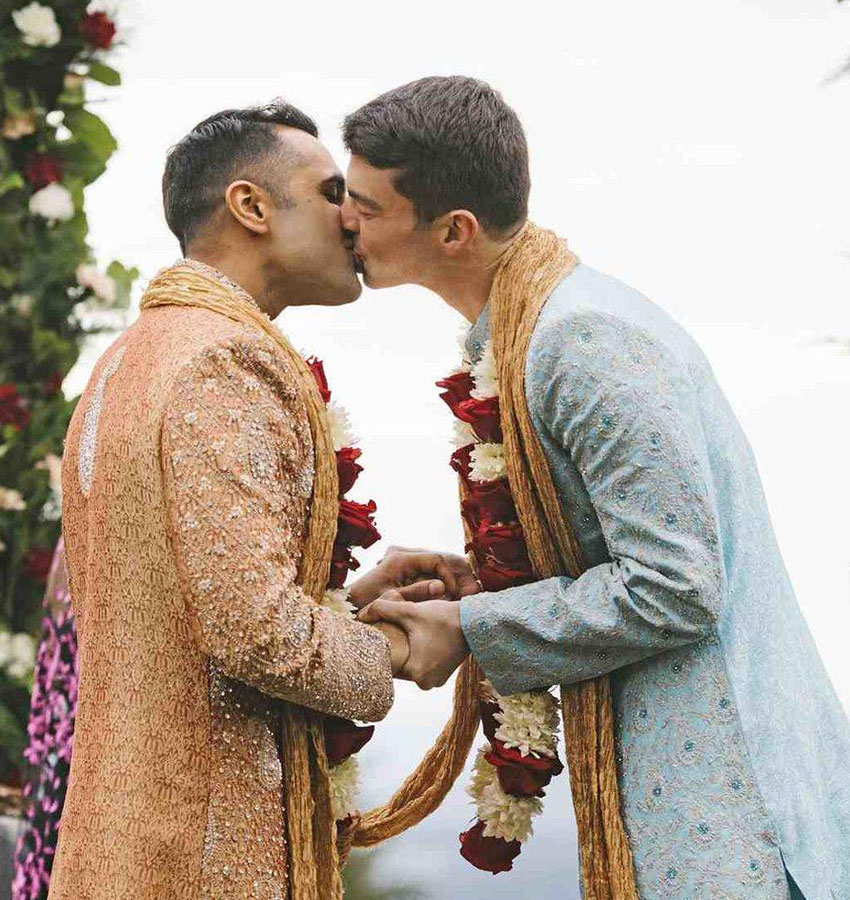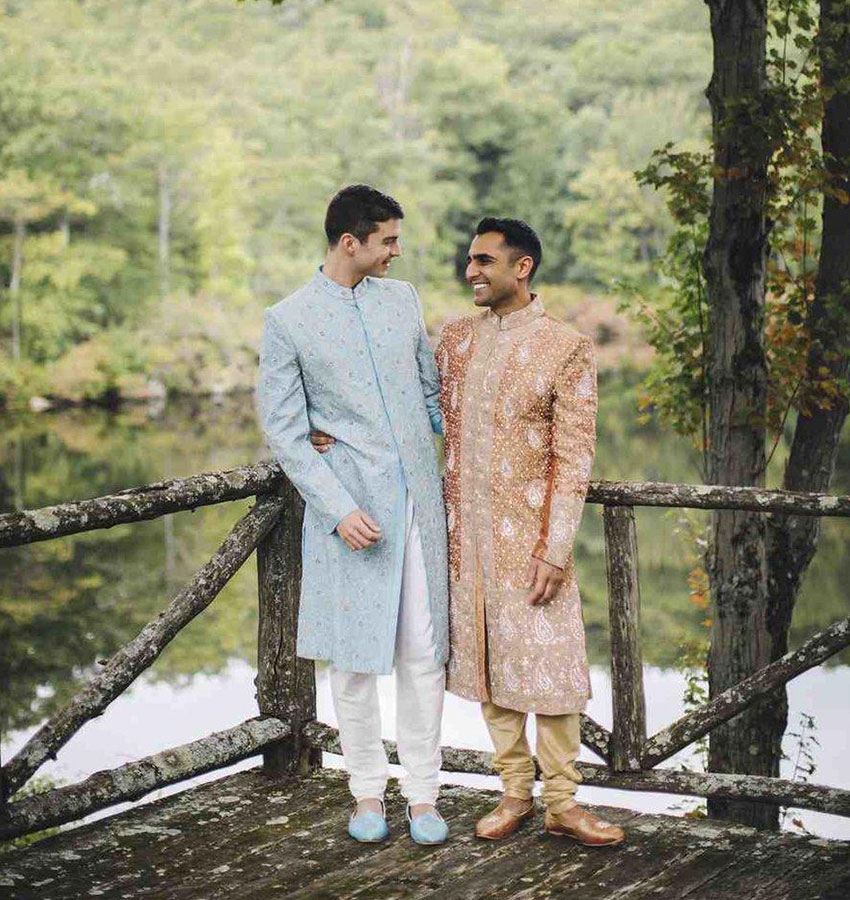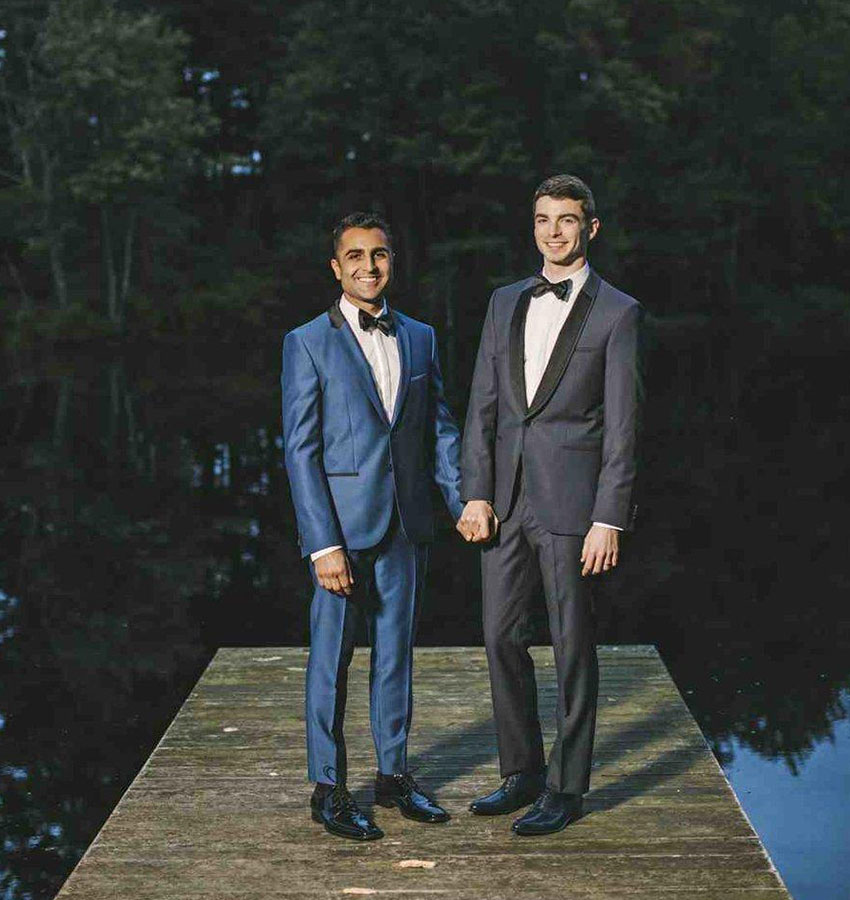 Image Source: Edward Winter Photography
Also Read This: Top 20 Floral Bun Ideas for All Pretty Brides-To-Be
Mekhala & Tatum
This is another gay wedding that grabbed the attention for their heart touching love story. Captured by famous gay wedding photographer Erica Carnille, their pictures from the heart-warming nuptials made a huge buzz on the internet. Mekhala who is from Maharashtra and Tatum who hails from Texas, USA married each other in Maharashtrian style in the presence of their dear and near ones. This full of life couple met at the college in Virginia when they were pursuing a course in creative writing. "We leaped straight from friendship to love, a very serious love that we nurtured by transcending a seemingly constant series of obstacles – the long-distance, cancer, graduate and law schools, hunts for jobs in the same country, finally moving in together, and evolving family acceptance," says the couple.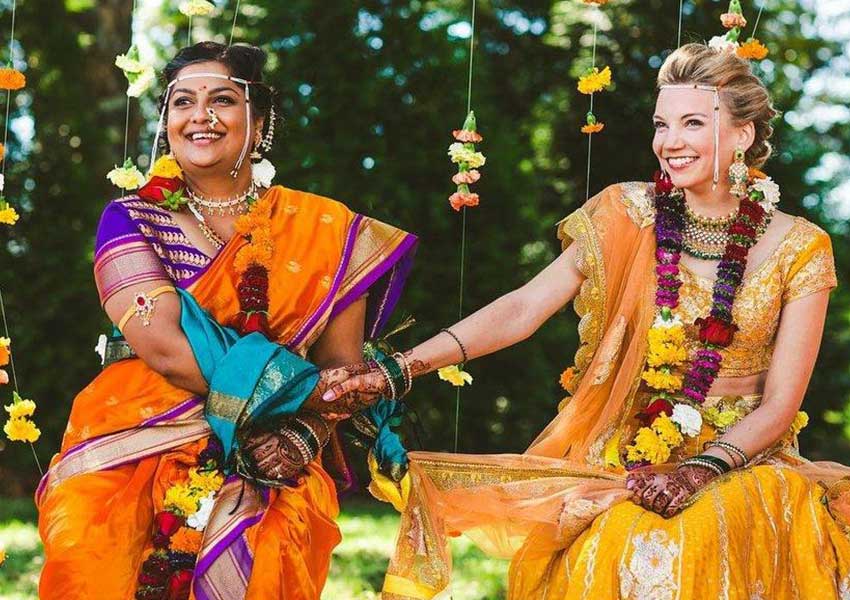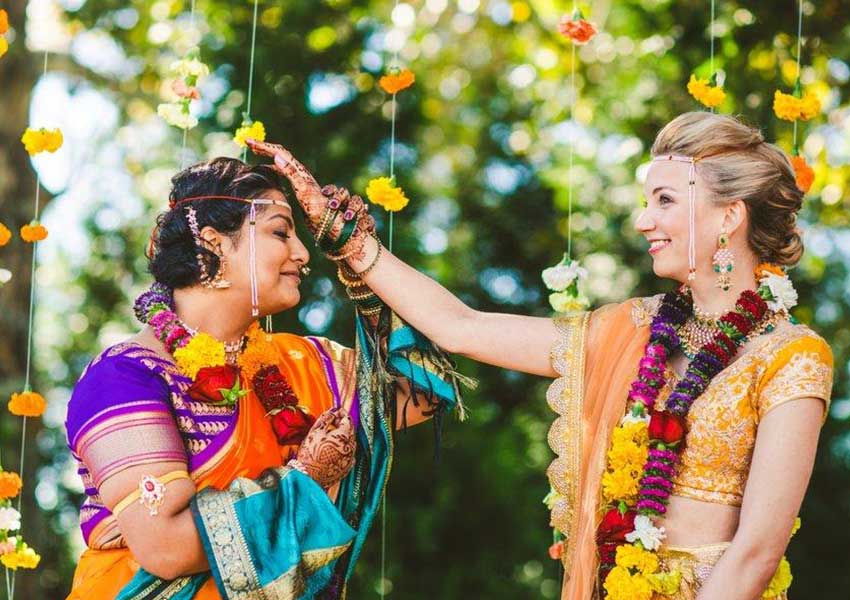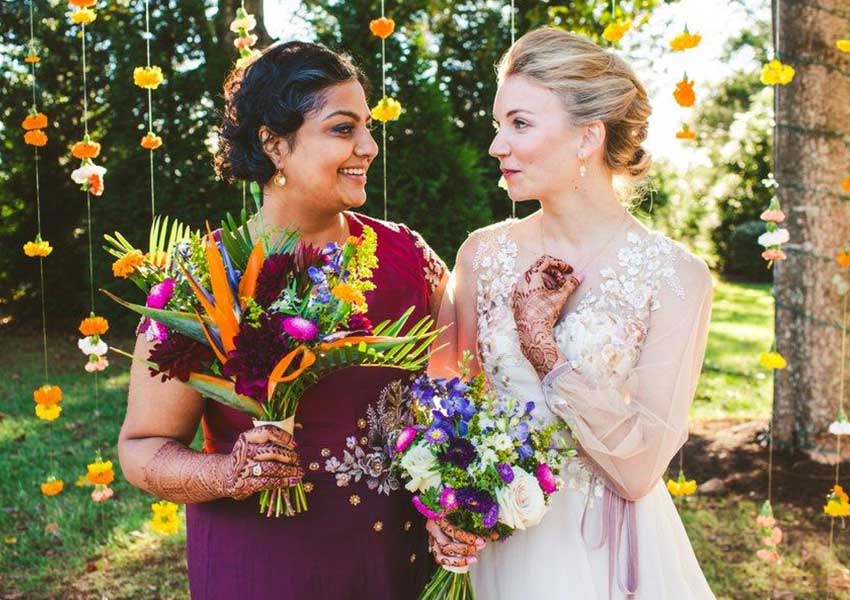 Source Erica Camille Weddings
Vaibhav & Parag
A love story that blossomed at the pride parade, Vaibhav and Chirag are another gay couple who broke the barriers and married the person they love. Vaibhav & Chirag when first met felt the connection. Vaibhav wanted to take this ahead and searched for Chirag on Facebook and dropped him a message. They got to know each other on a dinner date at a Thai Restaurant. After falling in love and confessing their love for each other, the two decided to tie the knot at the traditional Indian wedding in the presence of their family & friends.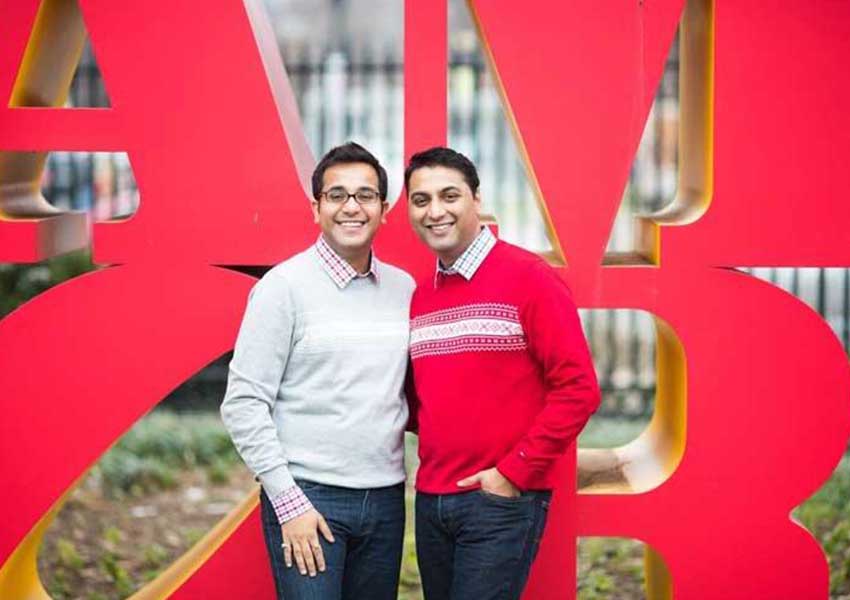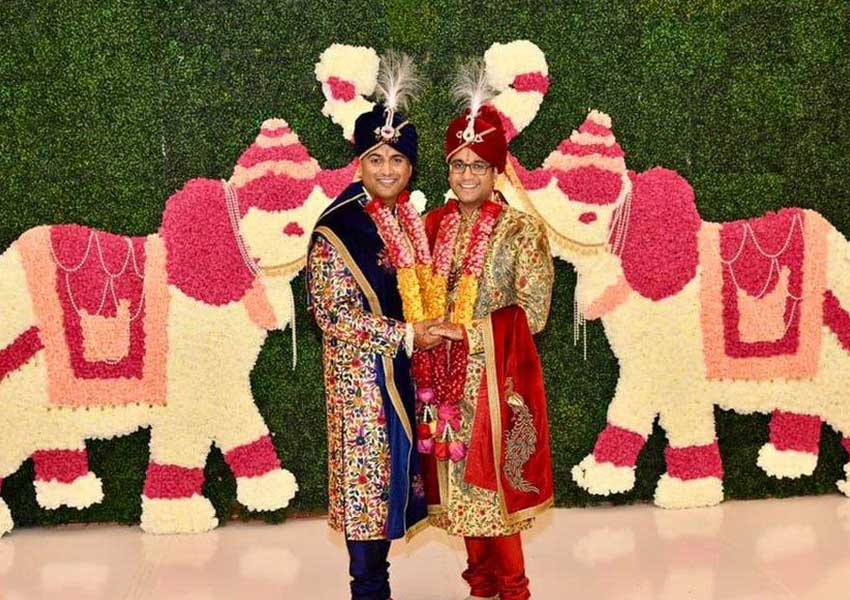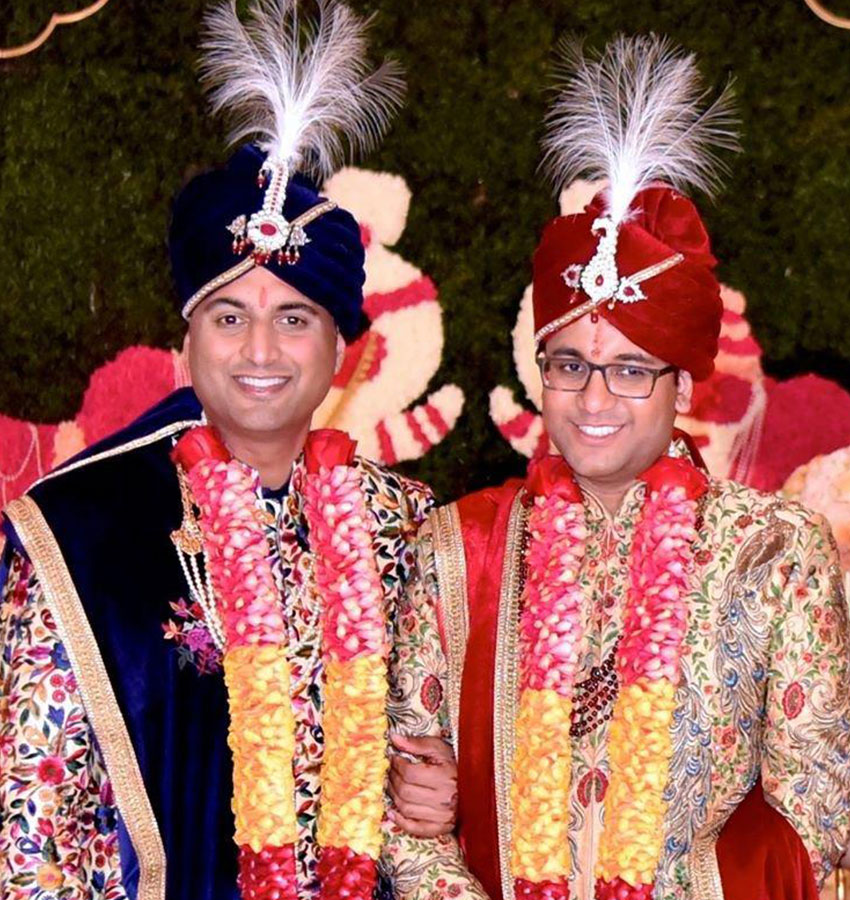 Source Parag V. Mehta
Reema Tharani & Priya Arora
A destination wedding in Cancun that we still can't get over, Reema Tharani & Priya Arora's love story is a beautiful one. They exchanged the knot as per Hindu ceremony after celebrating haldi and mehndi ceremony with their near and dear ones along the seashore. The couple believes in gender fluidity and has set a great example for all the LGBTQ community. Both Reema & Priya looked absolutely flawless and rocked their wedding look.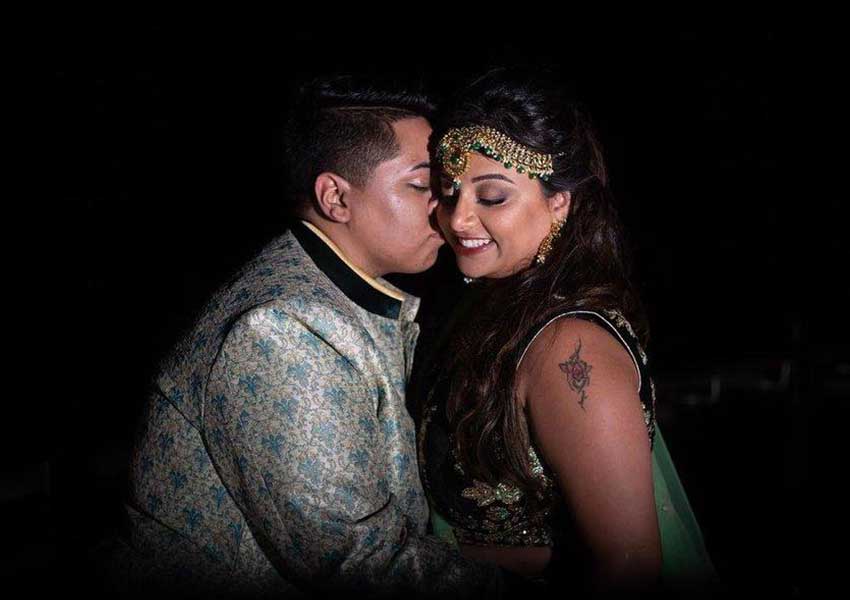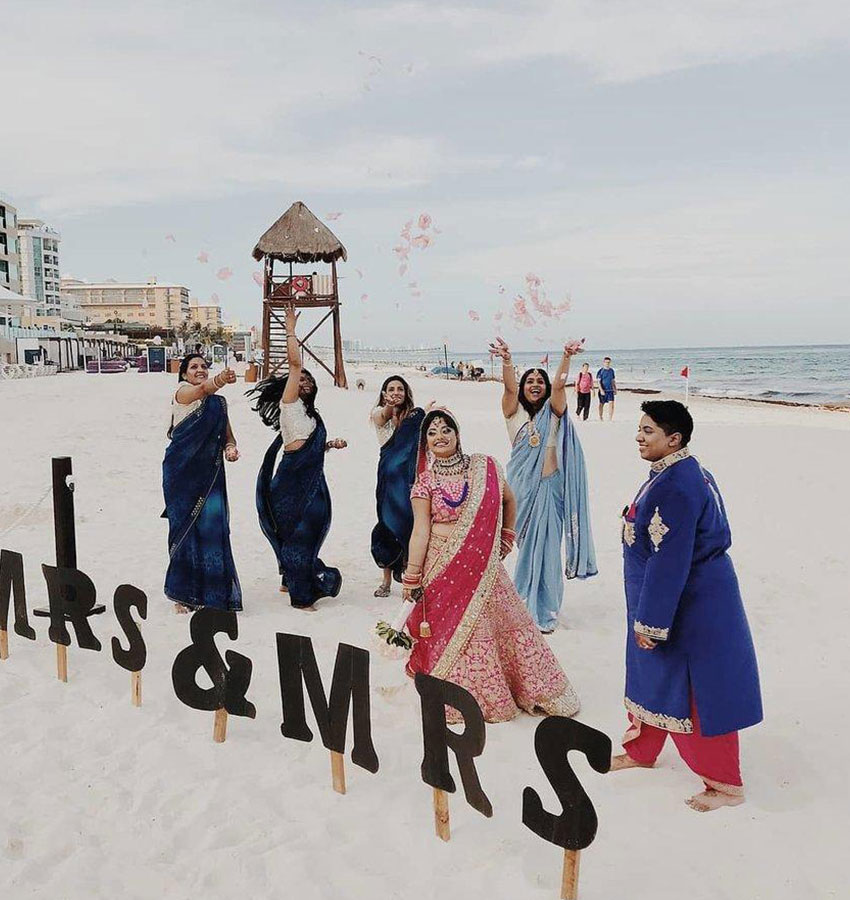 Source MTM Photography