Top 20 Floral Bun Ideas for All Pretty Brides-To-Be
By Get Your Venue | 02 Jul, 2019
The most important day in your life; your wedding is drawing near and you are frantically searching for the hairdos for your big day. Is that what happening to you? Well, it is an undeniable fact that picking a hair style for a wedding day or wedding ceremonies can get quite confusing as there are so many hairstyles available to choose from as well as factors to consider such as what hairstyle will best suit you. So if you are looking for hairstyles for wedding functions, floral buns are always a win-win and nothing can beat the classic elegance it adds to your look. Don't believe us? Check them out yourself!
A side angular bun adorned with exquisite roses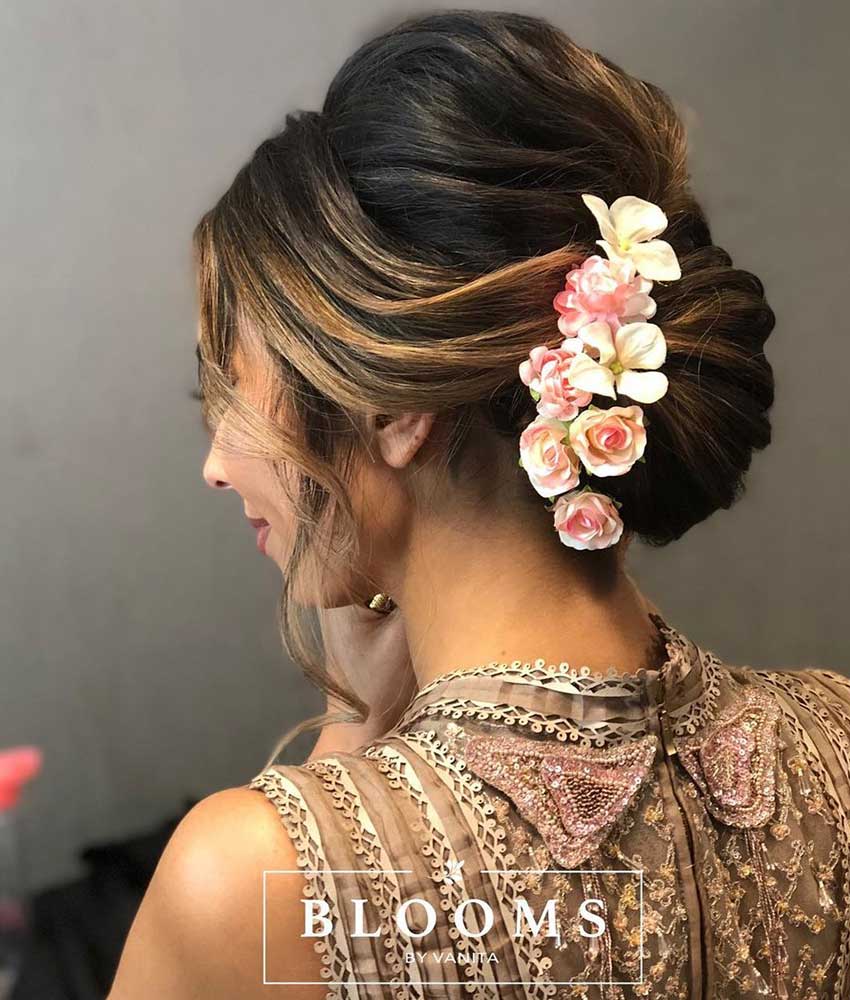 Source Blooms by Vanita
An elegant bun decorated with mesmerizing strings of mogras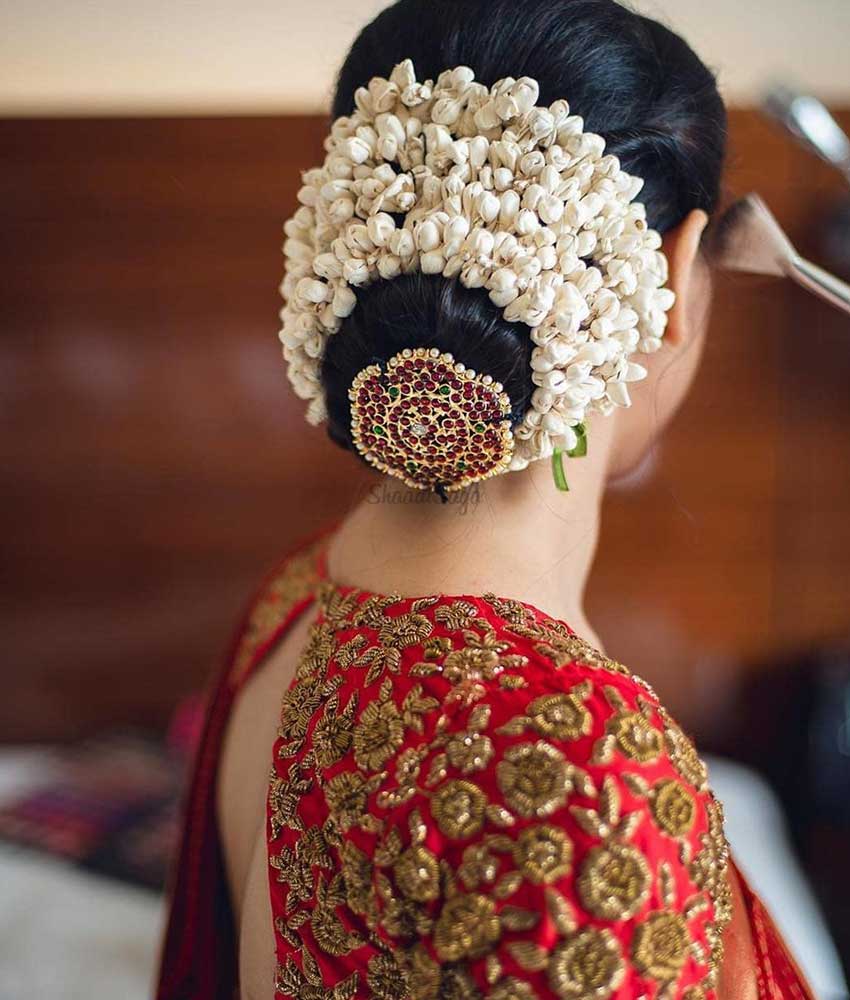 Makeup by Prakatwork, Chennai   
A beautiful infusion of white & pink for a gorgeous look!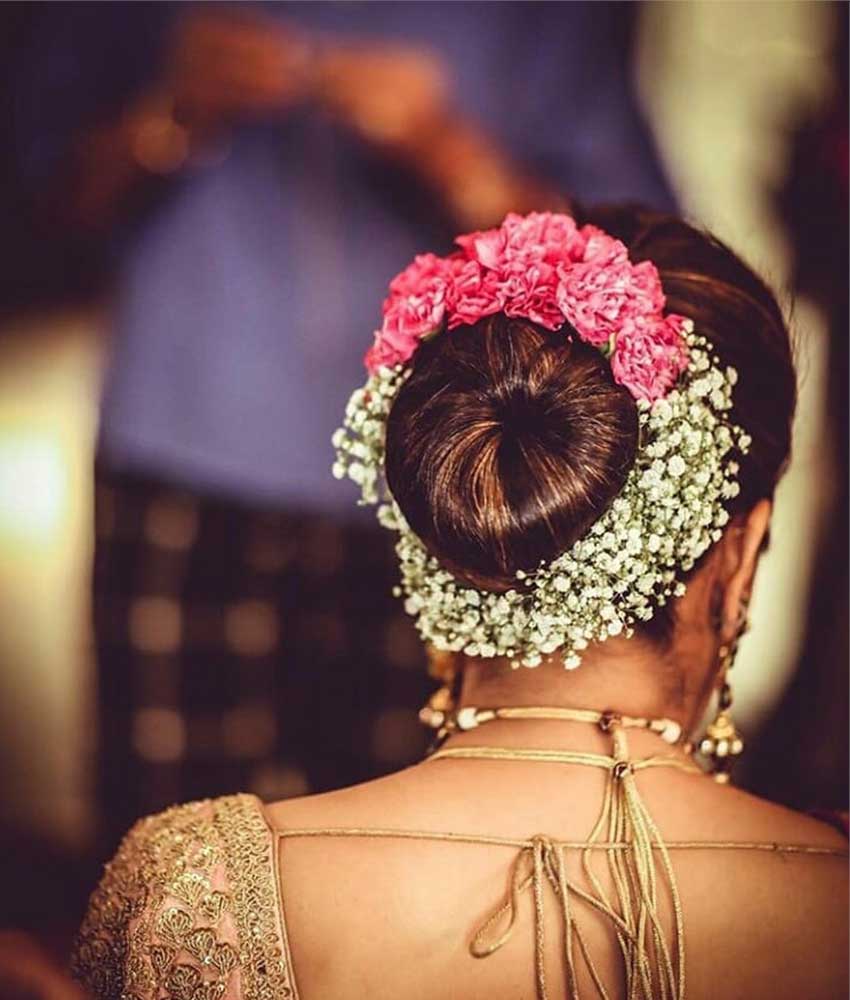 Image Source - The Cheesecake Project
Also Read This: Quick Wedding Day Hacks for every Bride-to-be!
Sleek & Surreal doughnut tight bun with mogras for a perfect finesse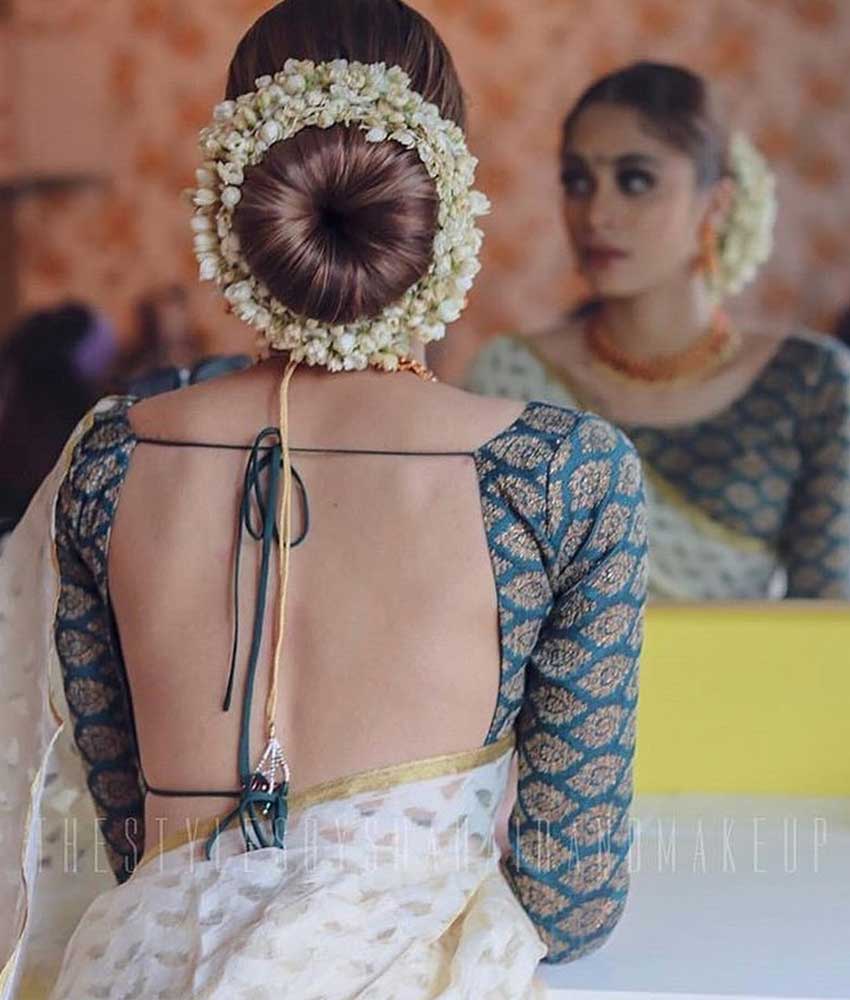 Source The Styles by Sha
Extremely unique and well-structured Rose bun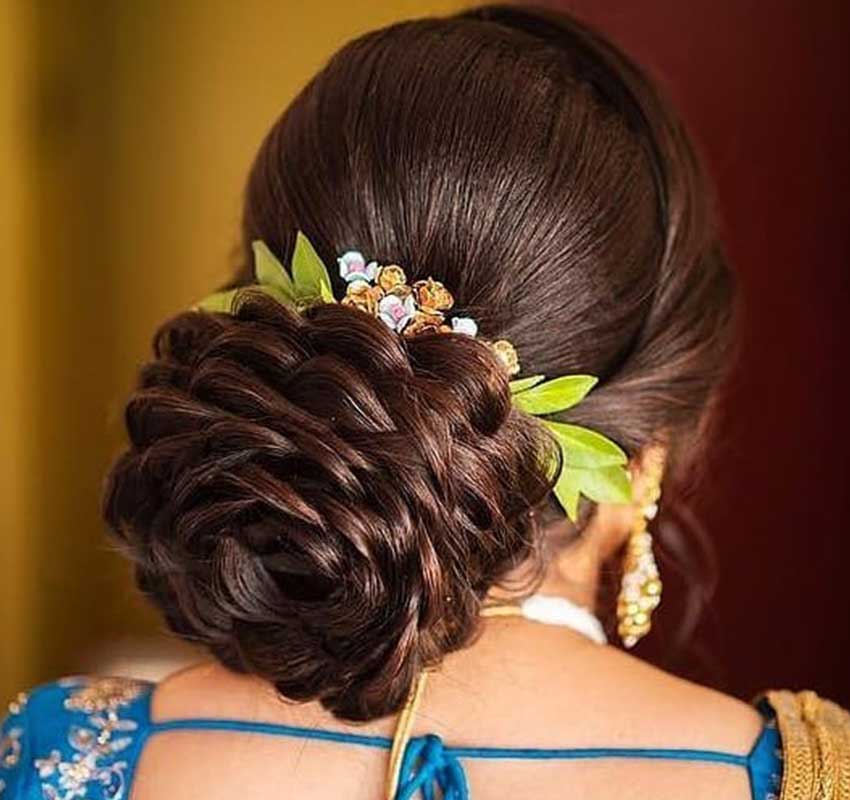 Bun with lots of swirls and pretty hues of white & pink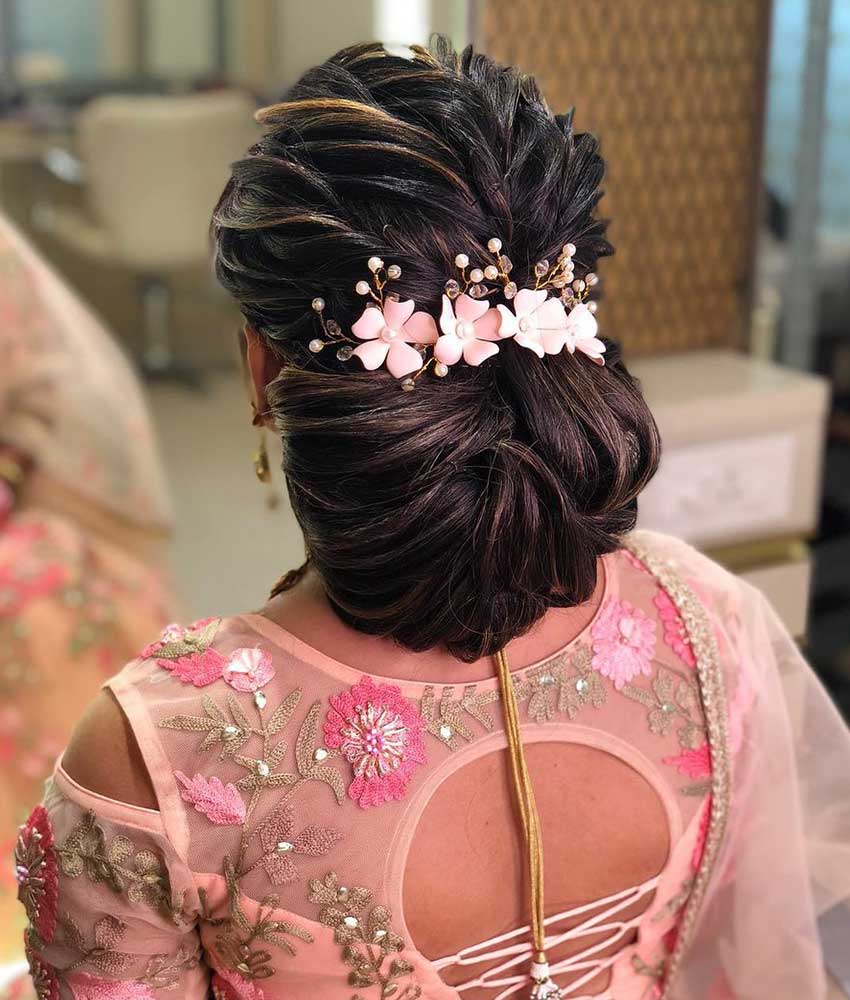 Source Richa Dave
French Twisted Bun with twirls and pretty pink flowers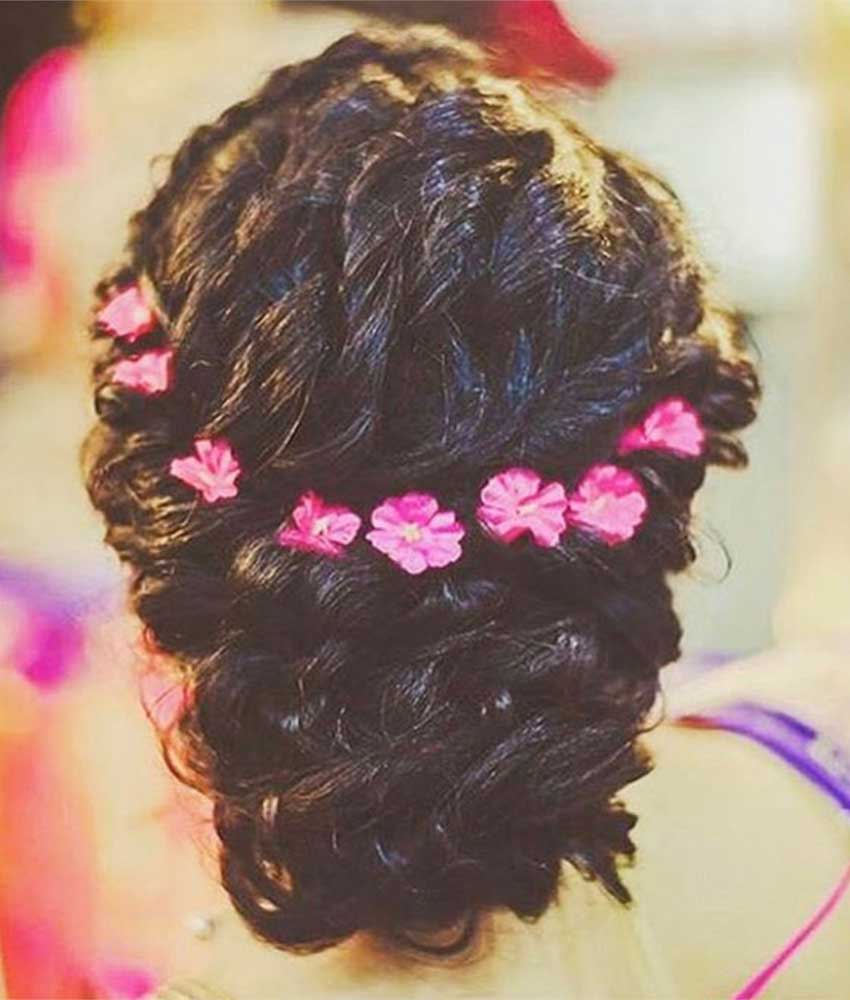 Also Read This: 7 Must Have Beauty Products For Bride's To Be
A floral delight bun infused with red & white roses and breath flowers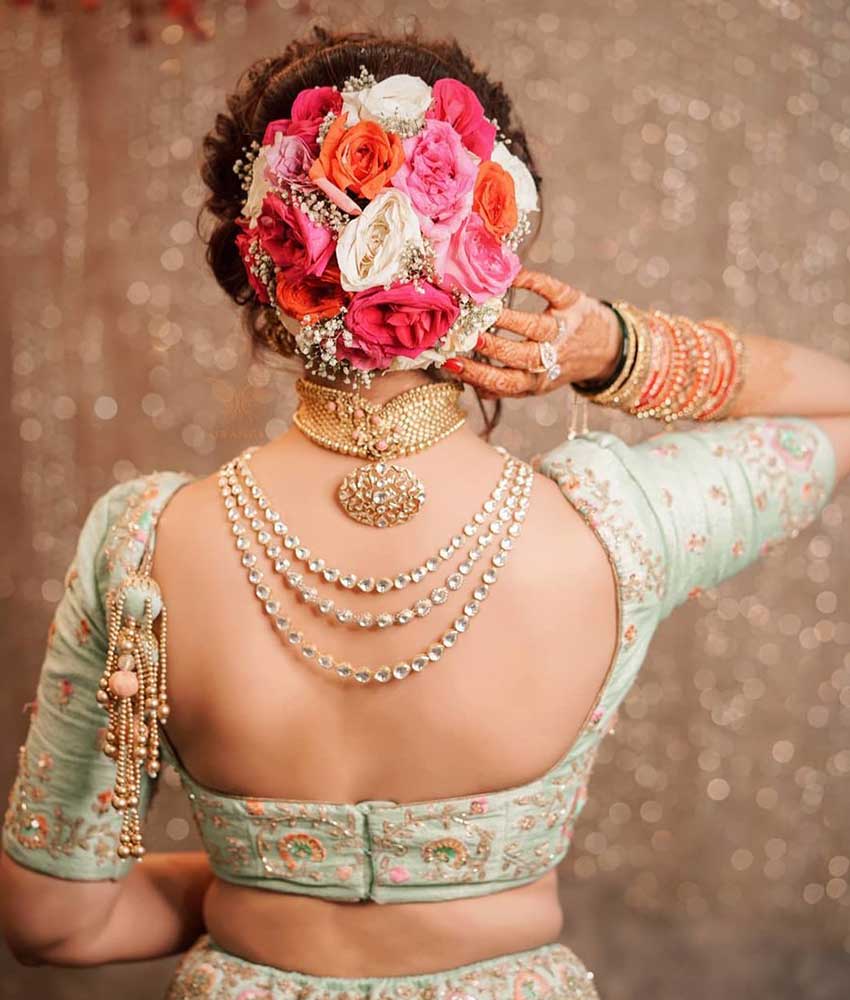 Source Orange The Salon
A larger-than-life floral bouquet bun with dazzling pastel hued flowers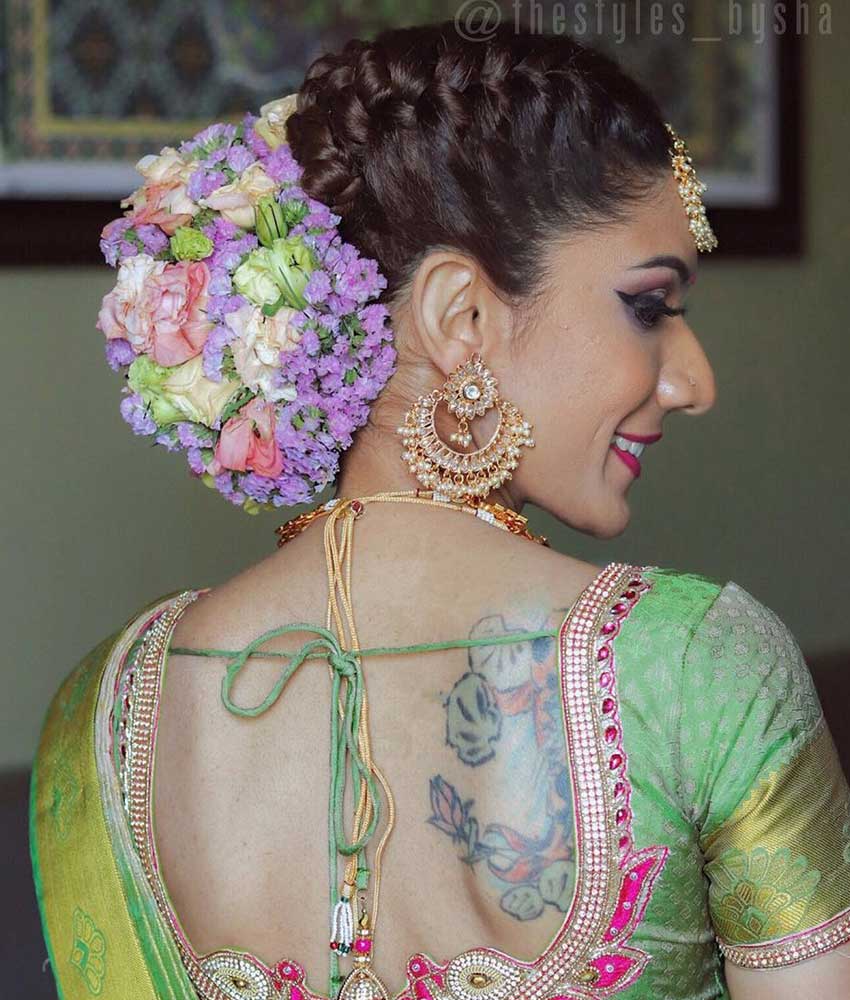 Source The Styles by Sha
Gorgeous French braid bun with splendid red roses and breath flower
Source Smita Sharma
Bun with twirls & pretty scattered roses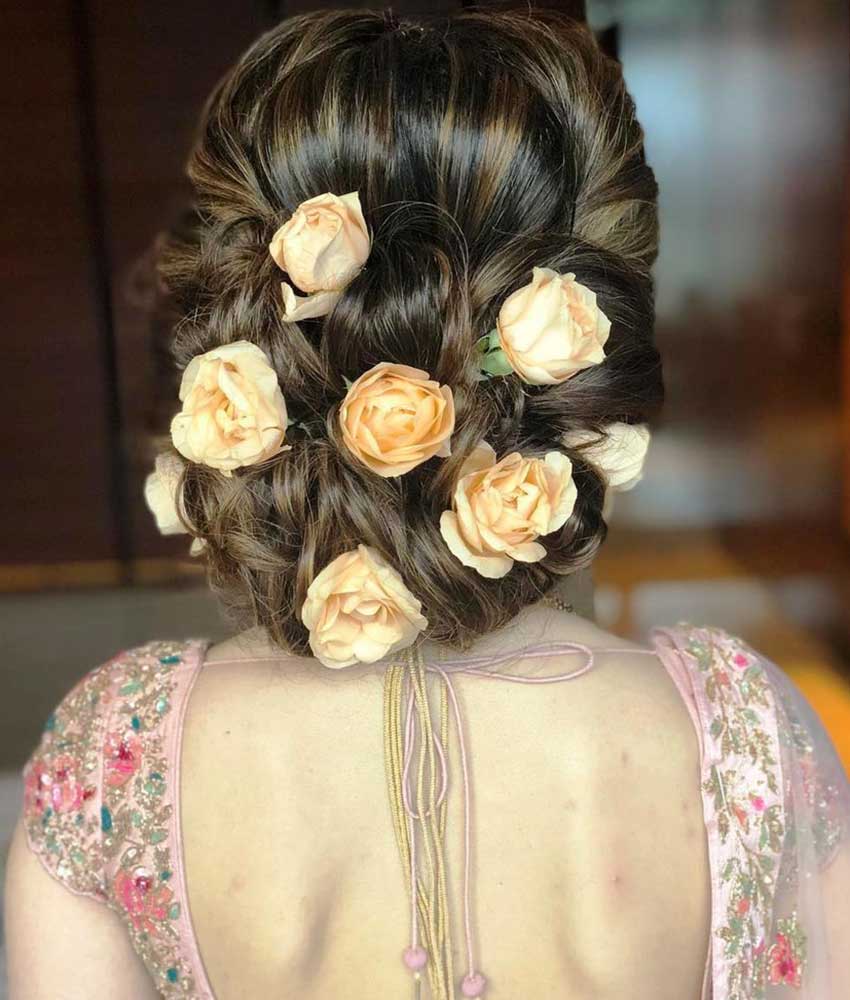 Source Ritika Hairstylist
A voguish chignon bun adorned with pretty velveteen florals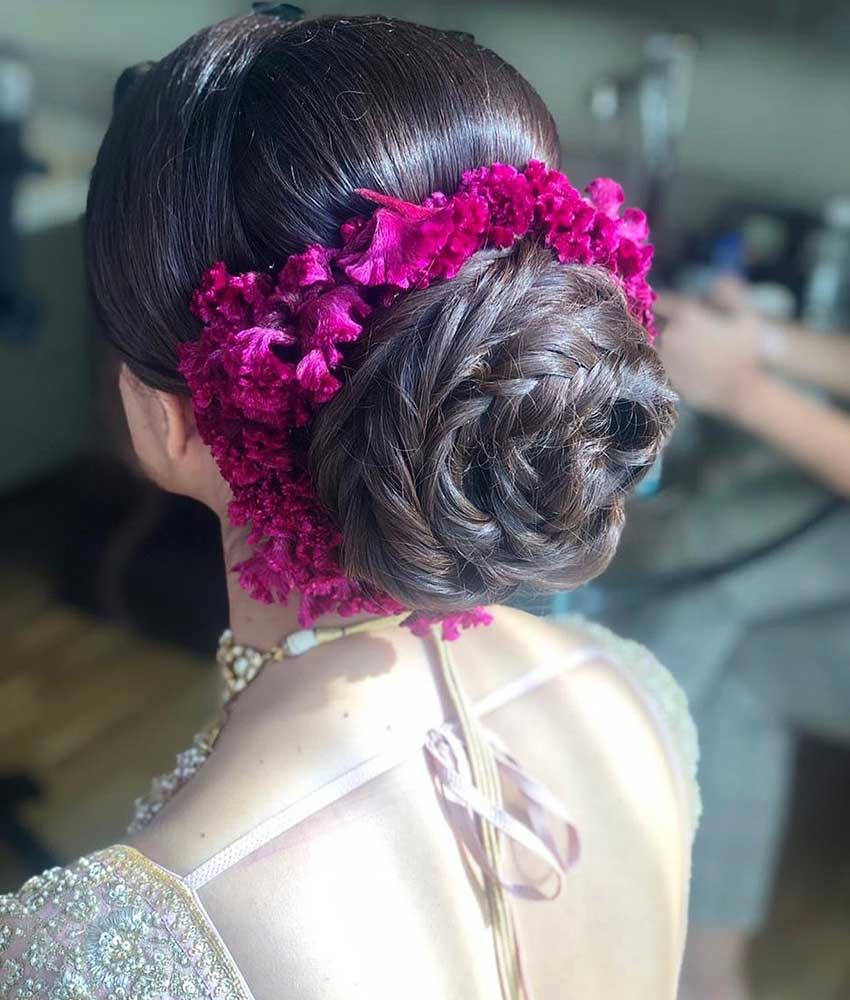 Source Ritika Kadam
An exquisite low hair bun with floral styled hair clip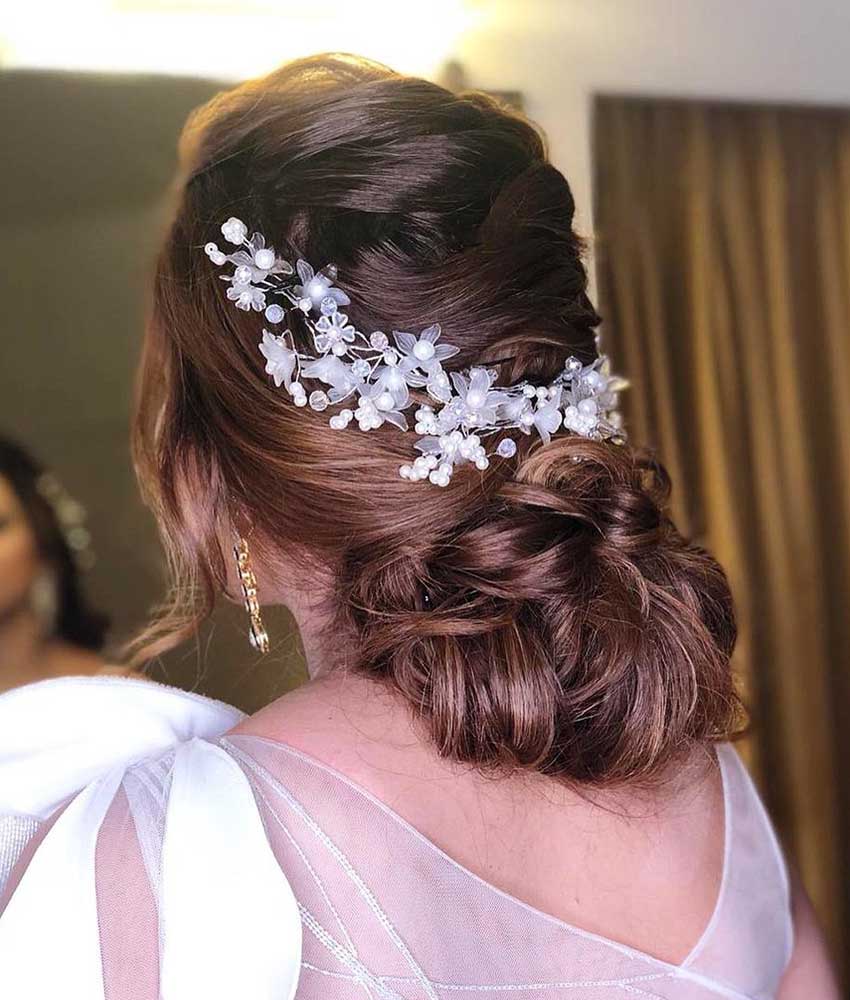 Source Ritika Hairstylist
A low braided bun with dash of flowers and lots of twirls
Source Shahid Naar
Get More Tips: 7 Best Tips for a Gorgeous Bride
Pretty white roses outlined on a loose bun with curly tresses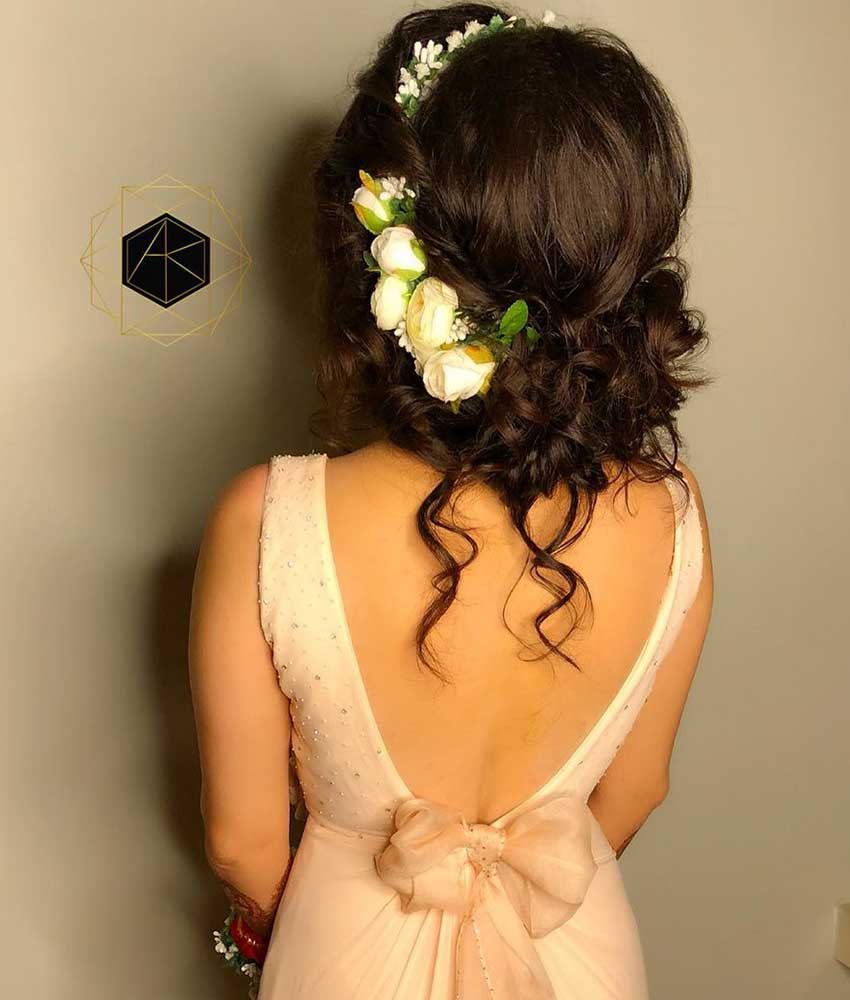 Source Amrit Kaur
Zig-Zag bun topped with pretty pink flowers for enchanting look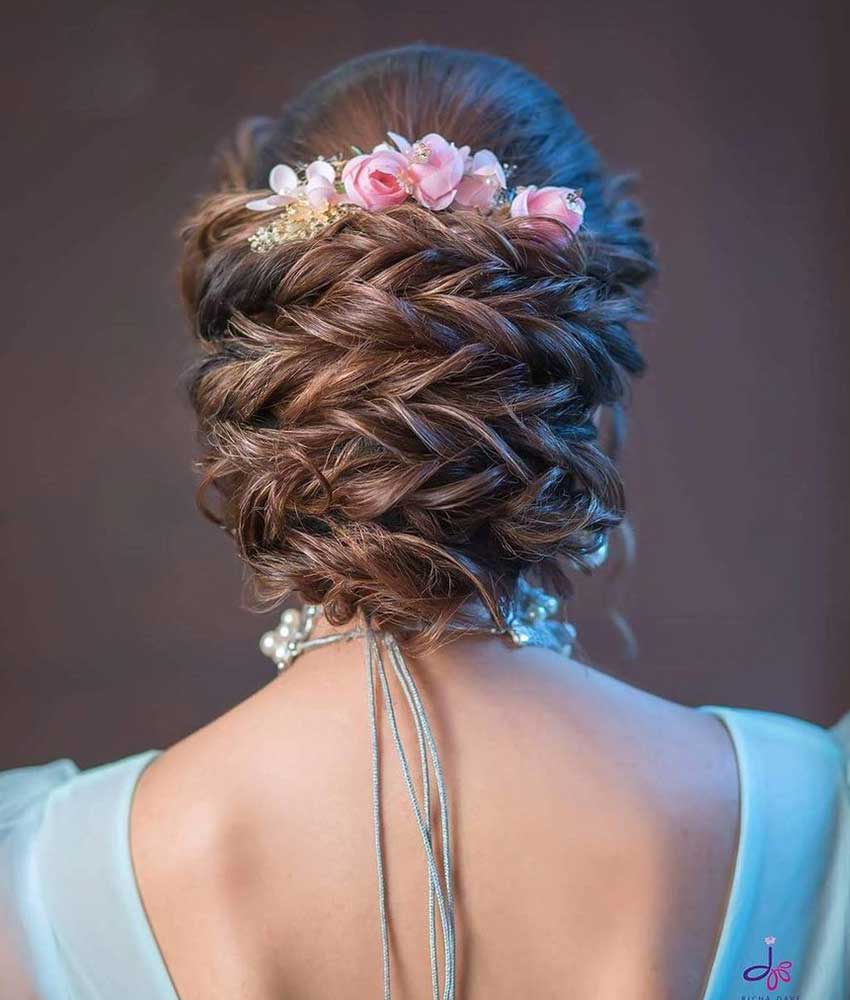 Source Richa Dave
Twisted hair turned into a beautiful bun outlined with exquisite breath flowers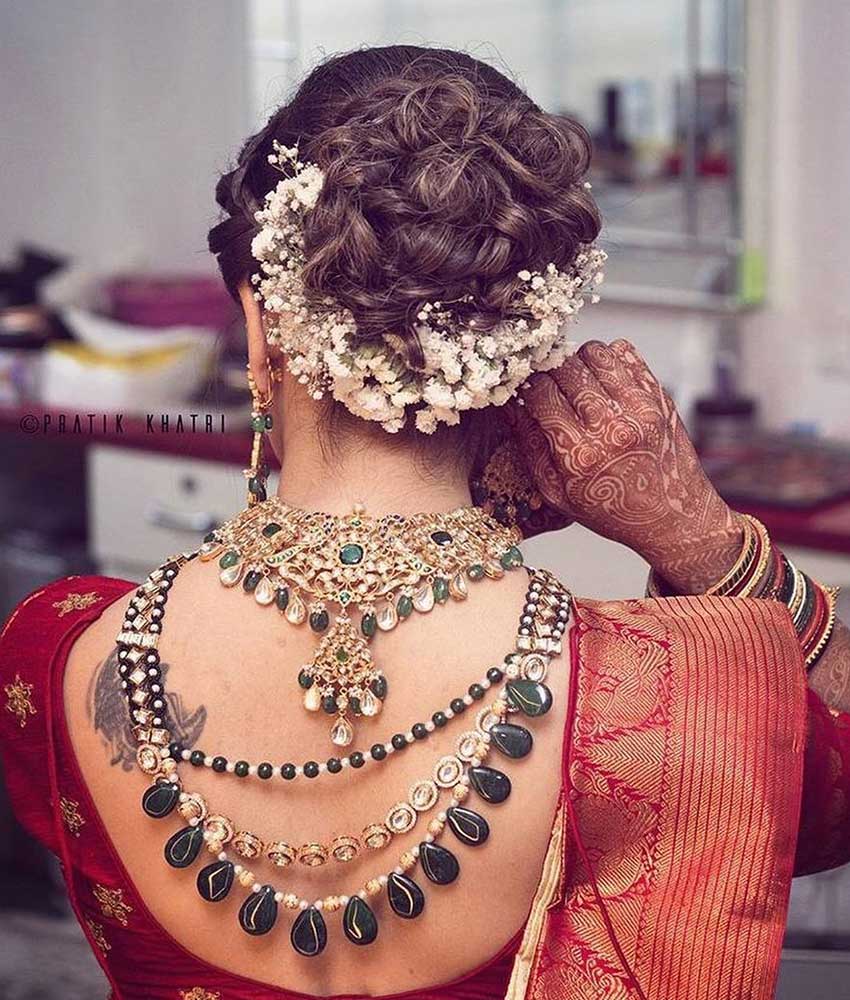 Source Pratikk Khatirr
A perfectly braided bun with fresh white baby breath flowers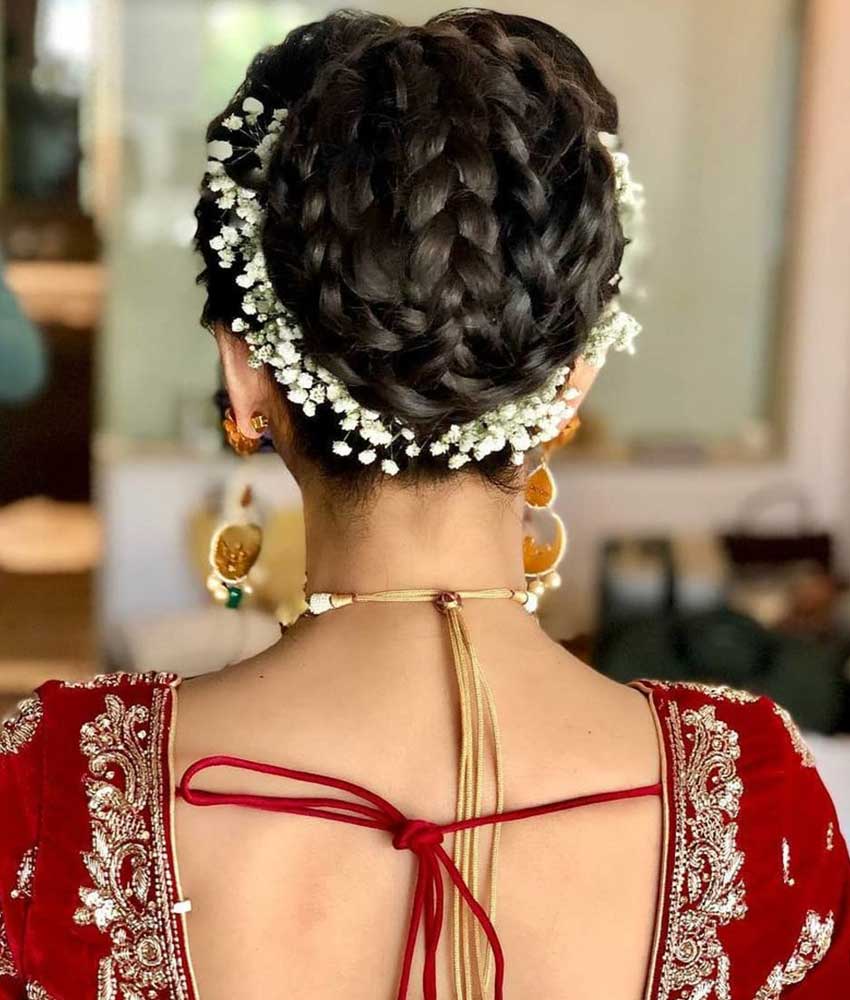 Source Reba Khan
Twisted Hair bun with breath flower for minimal look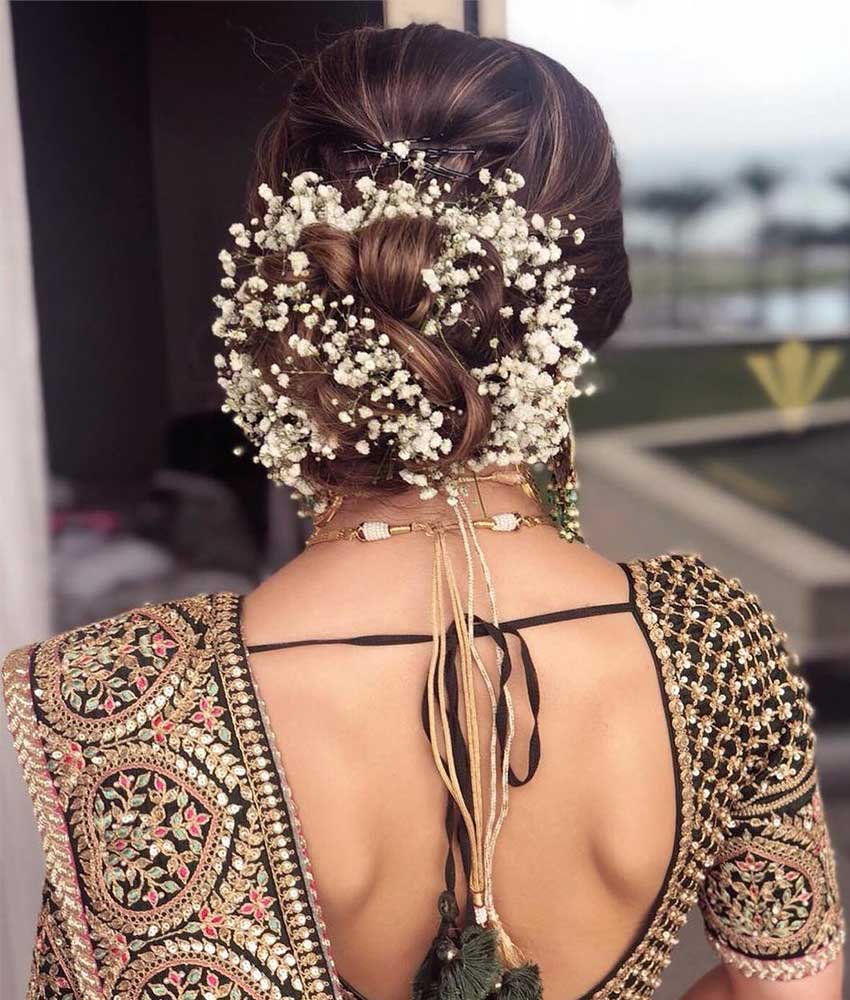 Source Ritika Hairstylist
Dainty all rose floral bun to turn heads your way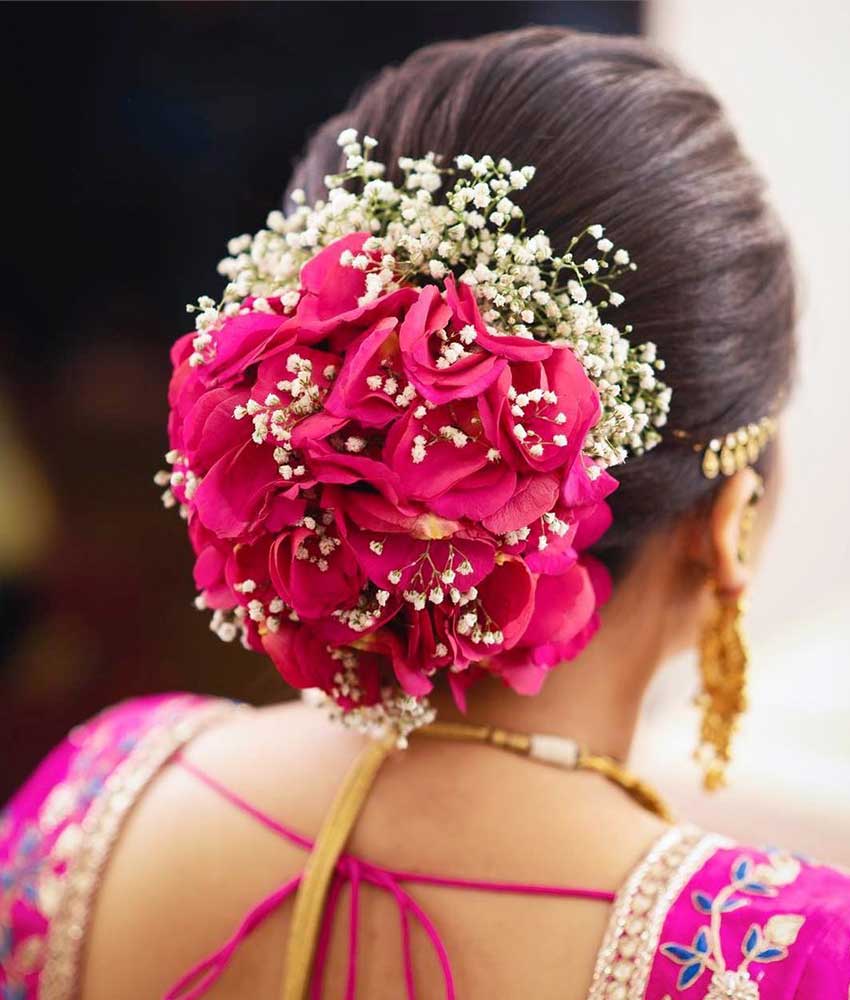 Source Simmy Makwana  
For more such hairdo and hairstyle ideas for wedding, stay tuned with us! Also, if you are planning to book a hairstylist for your wedding, then we have some amazing hairstylists onboard to help you slay with your hairdo at every occasion.