Top Silk Sarees That Every Indian Women Must Wear This Wedding Season
By Get Your Venue | 30 Jul, 2019
Giving silk sarees as a gift in wedding ceremonies are quite an old tradition in India. Silk sarees are one such attire that instantly adds grace and charm to your look. It perfectly symbolizes the essence of pureness and depicts the rich tradition and culture of India. Not many people know this, Silk is a protein fiber, which gets produced by the silkworm spinning around the cocoon. Then this filament is used to obtain the silk. Silk is not only popular in India, but it is also embraced by people all over the world for its durability, shades, luster, comfort, rich texture as well as comfort. The best thing about traditional silk sarees for women is that they are classy, elegant and fits in almost all occasions. Below we are listing some major varieties of silk that you should definitely add to your wardrobe or bridal trousseau:
Traditional Kanchipuram Sarees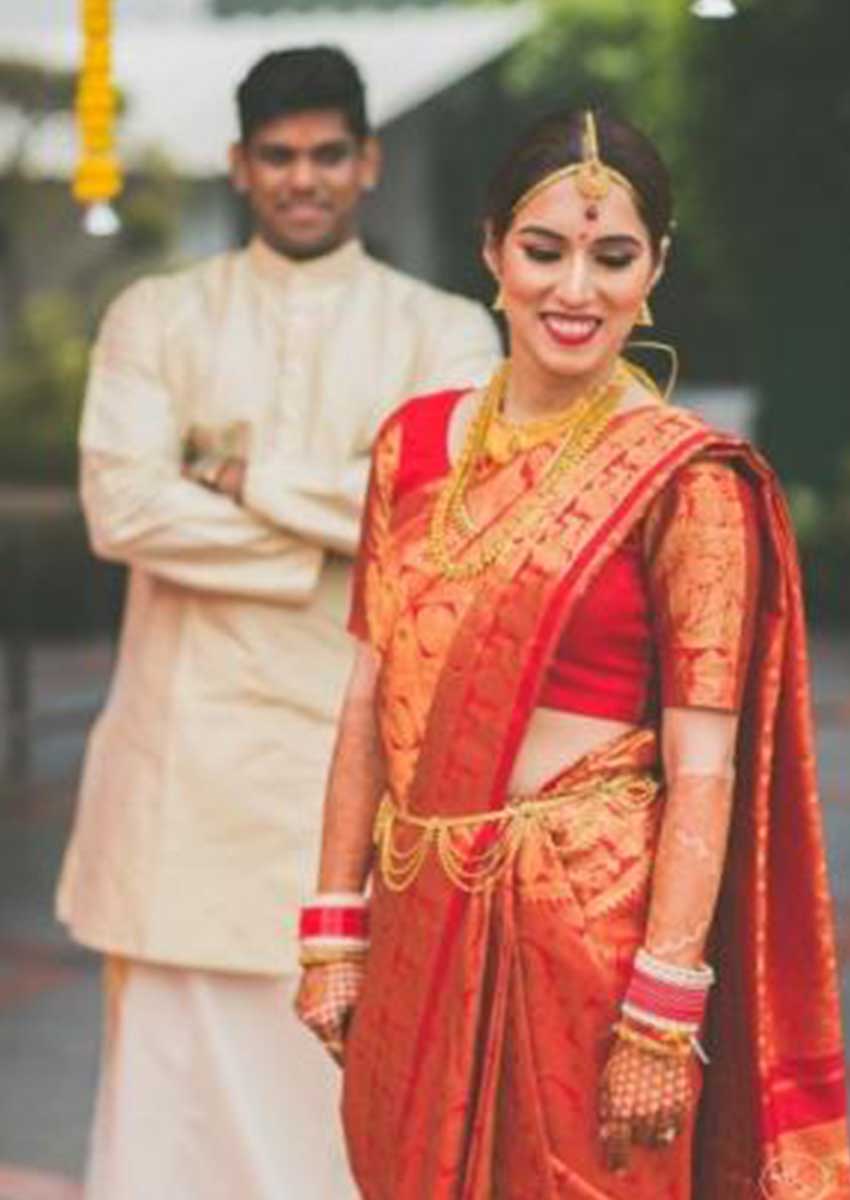 Also widely known as Kanchipuram Saree, it is undoubtedly one of the finest silk in the world due to its double weft and warp. In Kanchipuram, silk threads dipped in liquid gold and silver are usually used to design gold motifs that further enhance the beauty as well as the value of the traditional Kanchipuram sarees for wedding. The exquisite, colorful silk threads are also used throughout the border in a typical tribal style, which makes for some perfect choice of Kanchipuram sarees for bride.
Maharashtrian Paithani Saree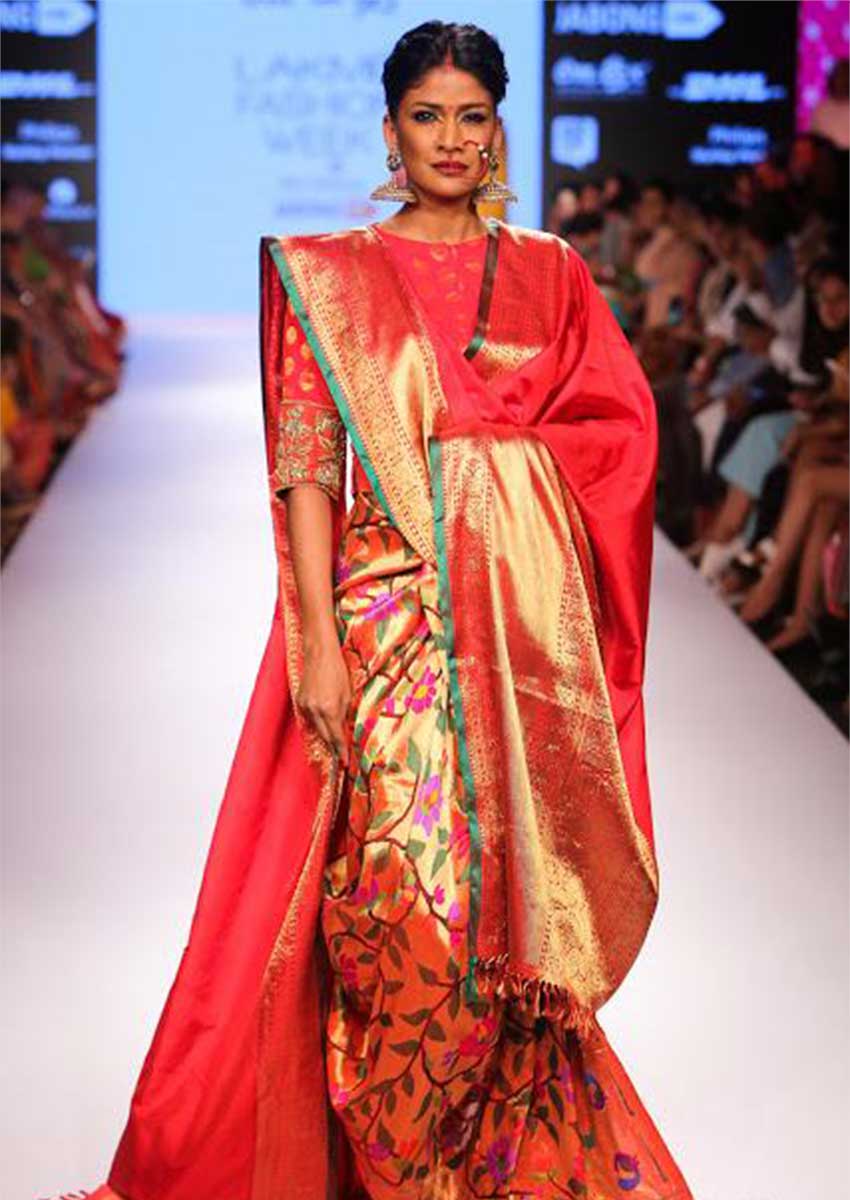 Paithani Sarees are made up of silk and detailed metallic patterns. The different colors used in this Saree usually produced by natural sources like flowers, leaves, and soil. Designed with motifs of peacocks, lotus temples, Jain temples as well as designs inspired from Ajanta Caves, this is undoubtedly one of the
sarees that you should definitely add to your wardrobe
.
Patola Silk Sarees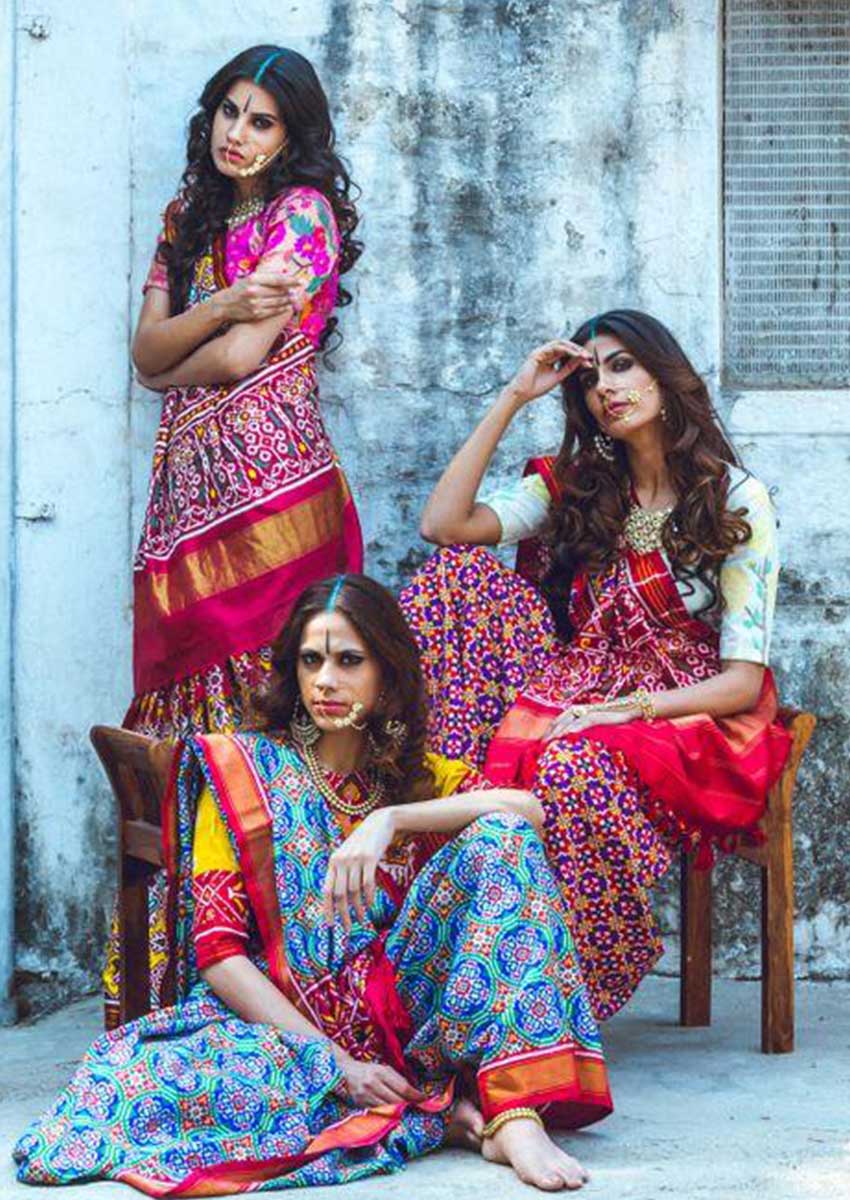 It is one of the finest forms of handloom in Gujarat and is widely used in Gujarati weddings. This saree is very carefully woven with precision and clarity. The Patola silk saree usually takes 5-6 months to complete, depending on the complexity of the design. The bridal patola saree usually gets embellished with flaming colors, folk motifs, and geometric designs.
Banarasi Silk Sarees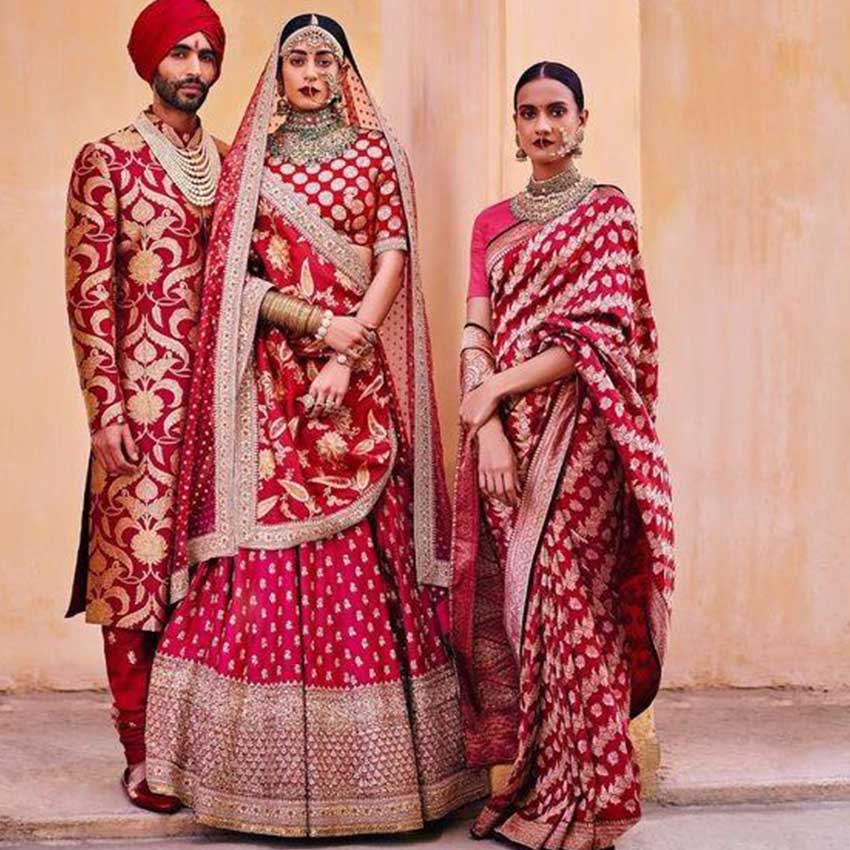 Also known as Banarasi Brocade, Banarasi Sarees for weddings are made in Banaras, the holy city of India. Though the wedding bandhani sarees are quite expensive, yet are quite popular worldwide. The traditional banarasi saree usually gets decorated with brocaded ornament, gleaming zari, woven on heavy silk. The delicate floral figures, architectural ornaments, and figures designed with golden threads have a Persian ornament style.
Also Read This: Rock Your Wedding Look & Steal The Limelight With These Designer Blouses
Gujarati Bandhani Sarees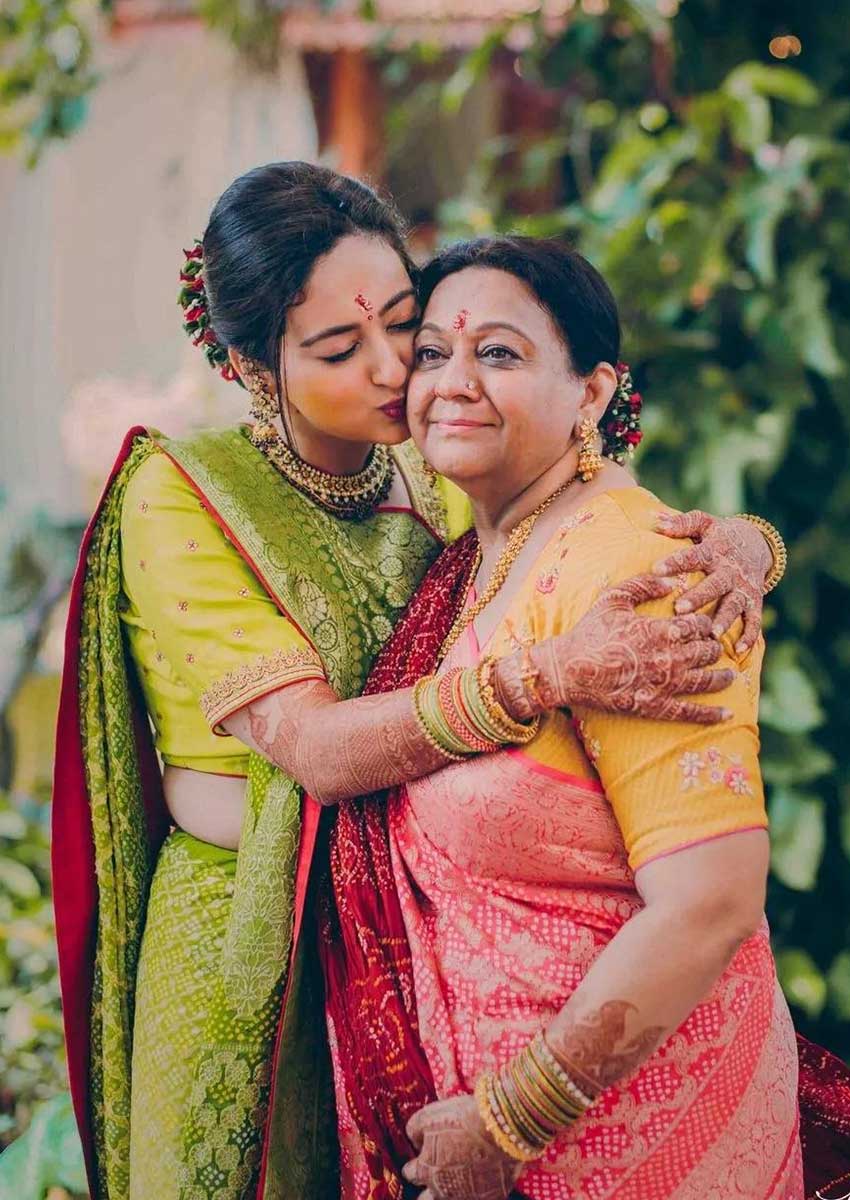 This Saree has its origination in Gujarat and Rajasthan. Designed using the traditional hand tie-dye method, it is also widely known as Bandhej. The beautiful and bright Rajasthan color palette perfectly complements the monochrome landscapes of Rajasthan designed on it. These are also a perfect pick for Indian wedding ceremonies.
Ikkat Pattu Silk Sarees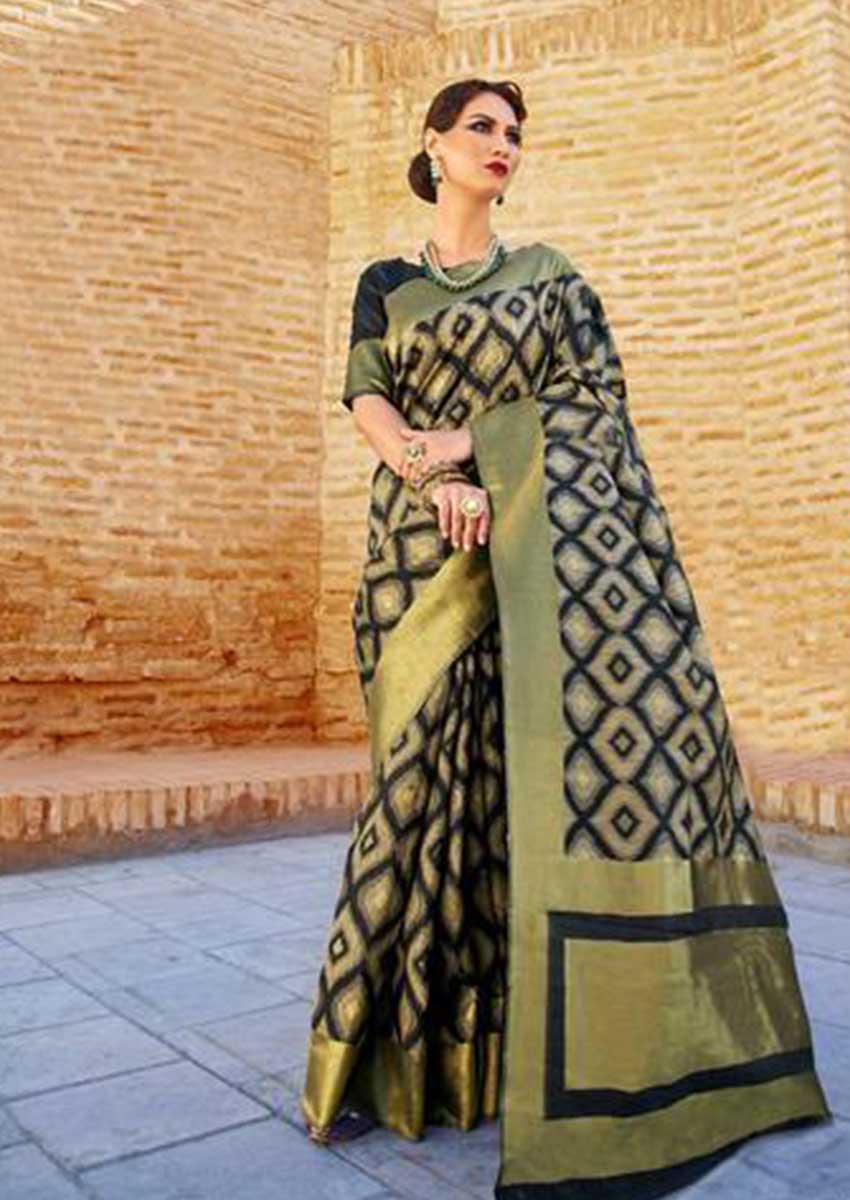 One of its kind, Ikkat silk saree from Orissa looks absolutely stunning due to its metallic finish, delightfully designed dyed yarn patterns and heavy gauge silk. Decorated with heavy thread work borders and pallus embossed with exquisite geometrical Ikkat patterning makes this ikkat pattu saree the right pick to flaunt your looks in Indian matrimonies. Whether you are soon to be bride or someone who is looking for the perfect saree to embrace this wedding season, the above listed silk sarees are definitely the perfect pick for you. Try them yourself!