Unconventional & Unique Bridal Lehenga Designs for Summer Brides!!!
By Get Your Venue | 10 Mar, 2020
To all the bride to be, we are back once again with the trendy and unique bridal lehenga designs you all have been waiting for. We have seen brides flaunting their reds, pink, gold lehengas, while some even tried to think out of the box and slayed in hues of green and lavender. Some experimented with the pastel colors while other tried their hands-on neon lehengas.

We understand that you are bored of the monotone lehengas and want to try something 'HATKE'. But 2020 is all about multicolor lehengas for bride. These lehengas are ruling the internet.  Finally, we see blast of colors, symmetrically sued into these beautiful and gorgeous wedding lehengas.

Multicolor lehengas have their own charm. It brings out the perky and dramatic side of yours. The multi shade lehengas makes you stand out in the crowd. Be it your multicolor lehenga, blouse or dupatta, these colors will make you look scintillating.

Finally, summers are here and this year, the brides of 2020 will slay in style with these PEPPY & VIBRANT lehengas. We bring you the quirkiest looks from the bridal look-book that are absolutely GORG!

Keep scrolling till the end and watch how these beautiful brides broke all stereotype and wore what their heart desire.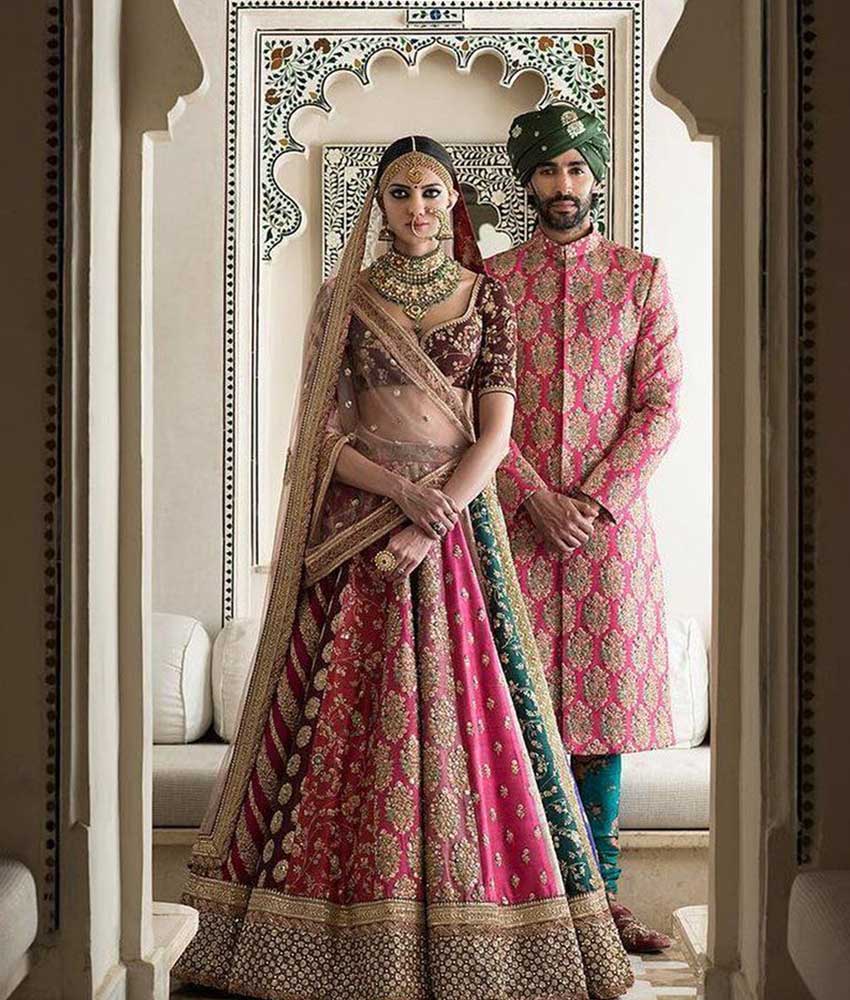 Image Courtesy: Sabyasachi

Talking about bridal outfits? How can someone miss Sabyasachi lehengas? Not possible!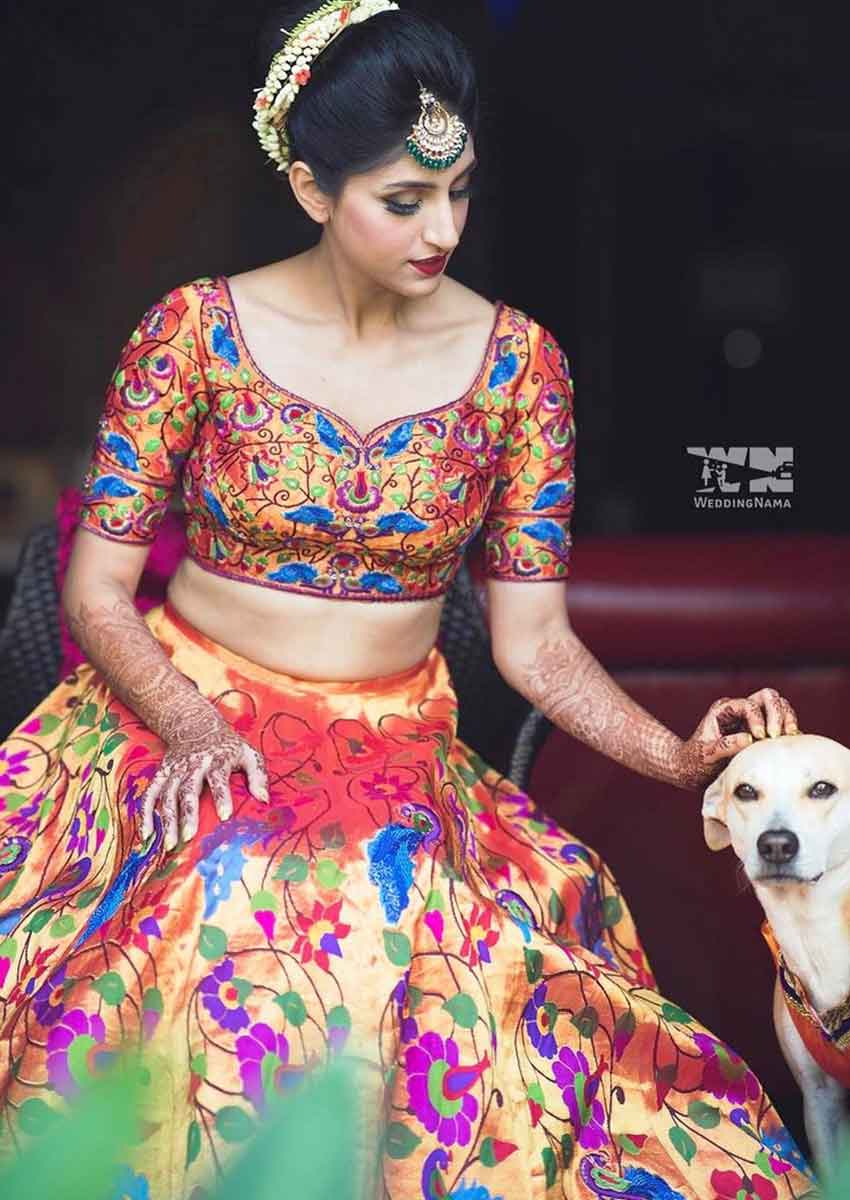 Image Courtesy: Wedding Nama

The bride stole the show with this colorful and vibrant bridal lehenga.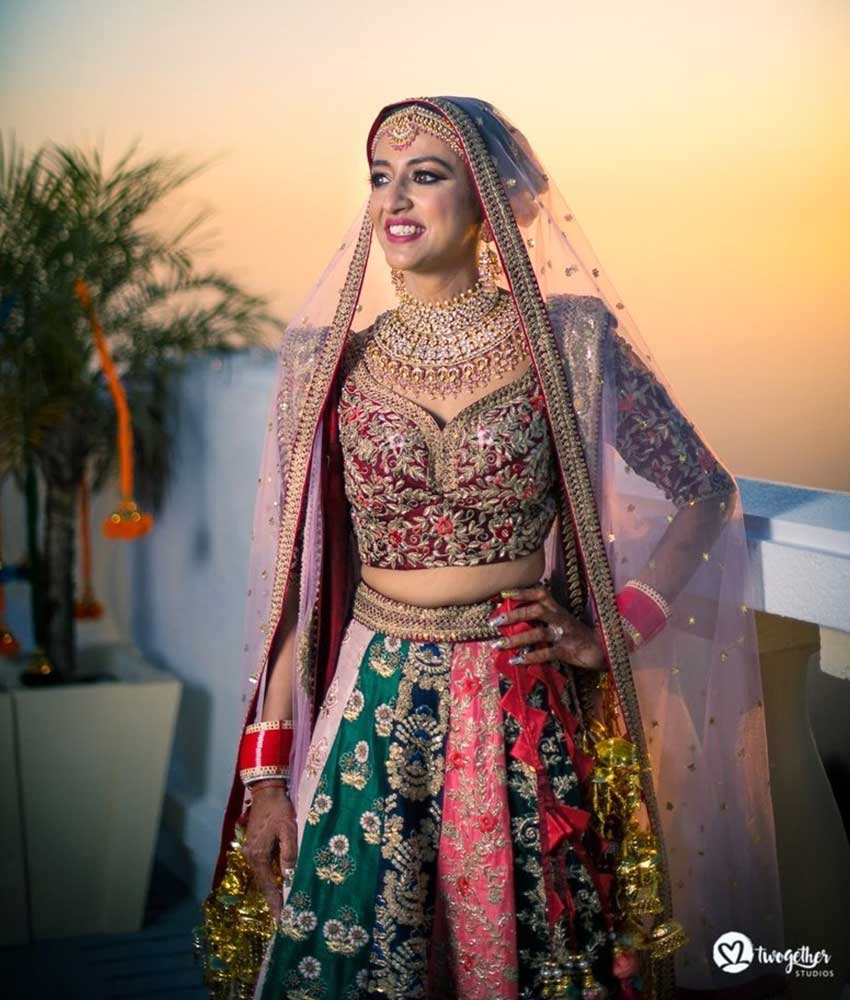 Shot by Twogether Studios By Arjun & Praerna Kartha, Gurgaon

Slaying with her multicolor paneled lehenga with embroidered blouse and classic jewelry.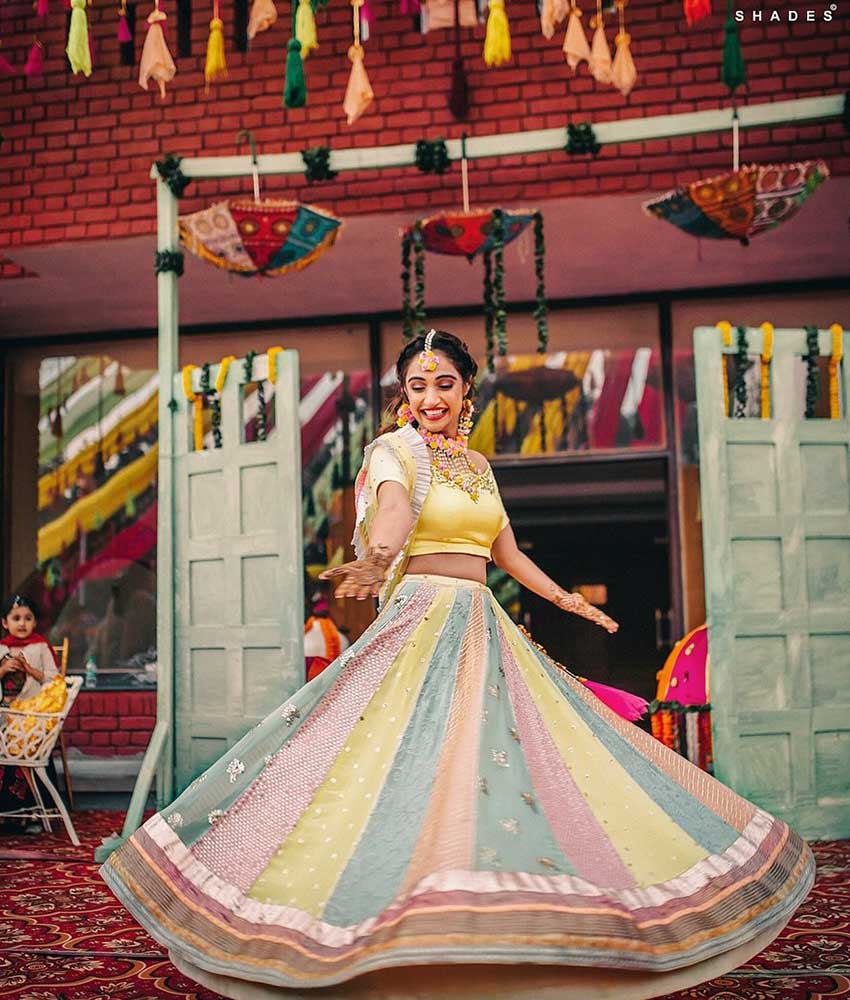 Shot by Shades Photography

PS:(Look at the twirling bride who is beautifully flaunting her pastel multicolor lehenga)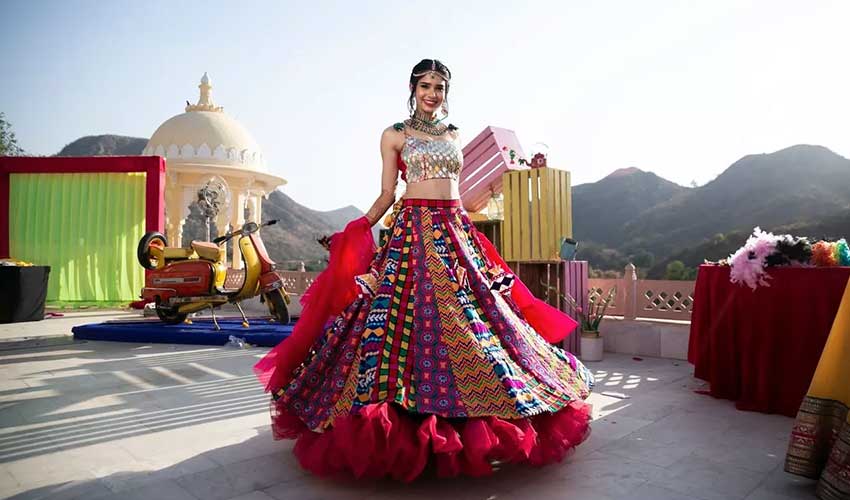 Source akankshagautam91

Want to add bohemian vibe to your bridal outfit? Check out how this bride is killing it in this bridal ruffledlehenga with colorful texture and patterns.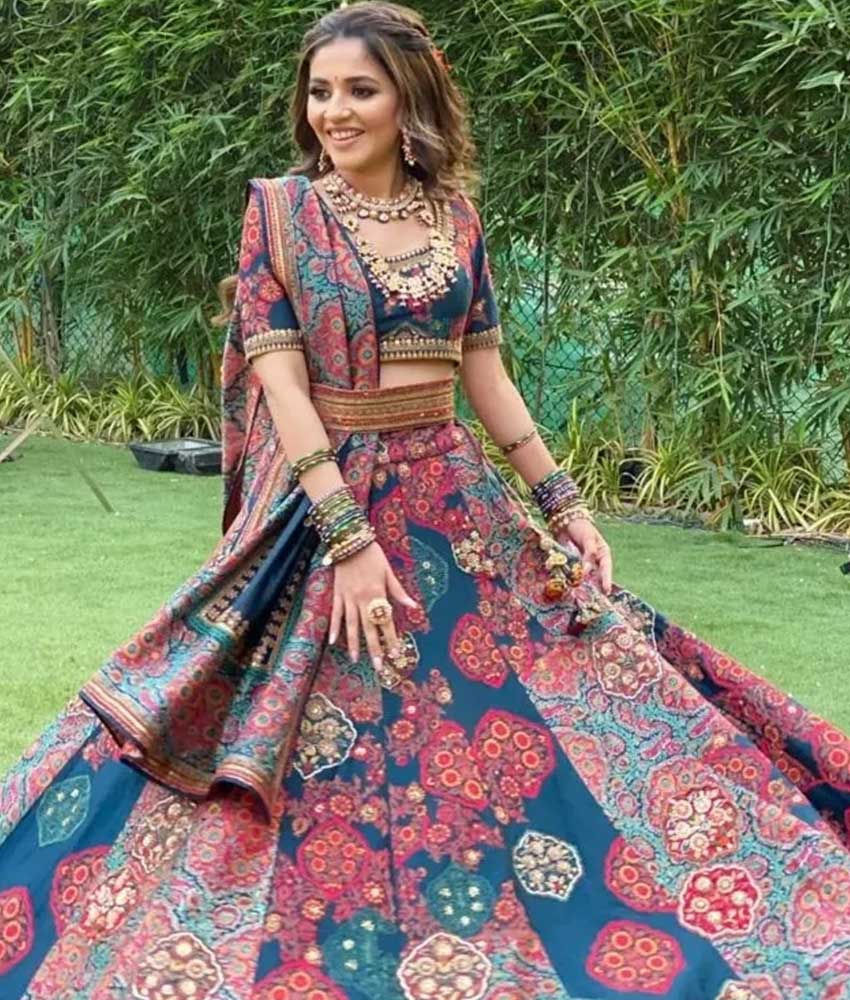 Source debyaniandco

OMG!!! We can't get over this beautiful multicolor lehenga design.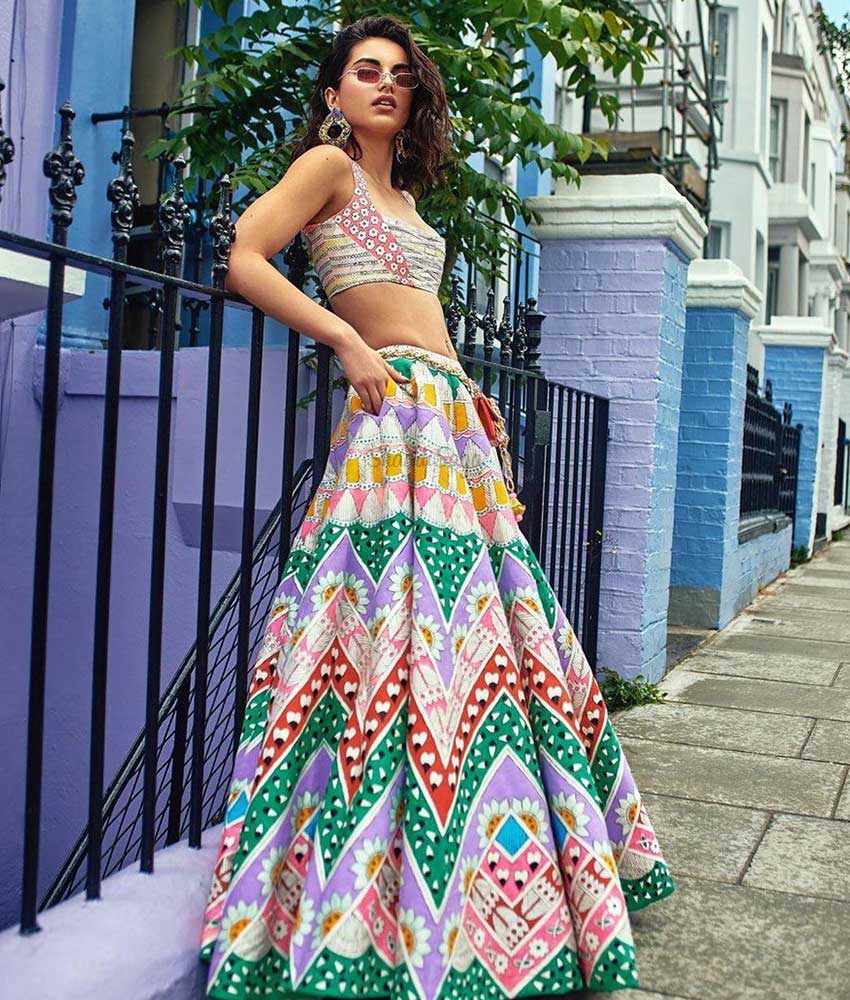 Source Papa don't preach by Shubhika

Paps Don't Preach never fail to amuse us with their amazing collections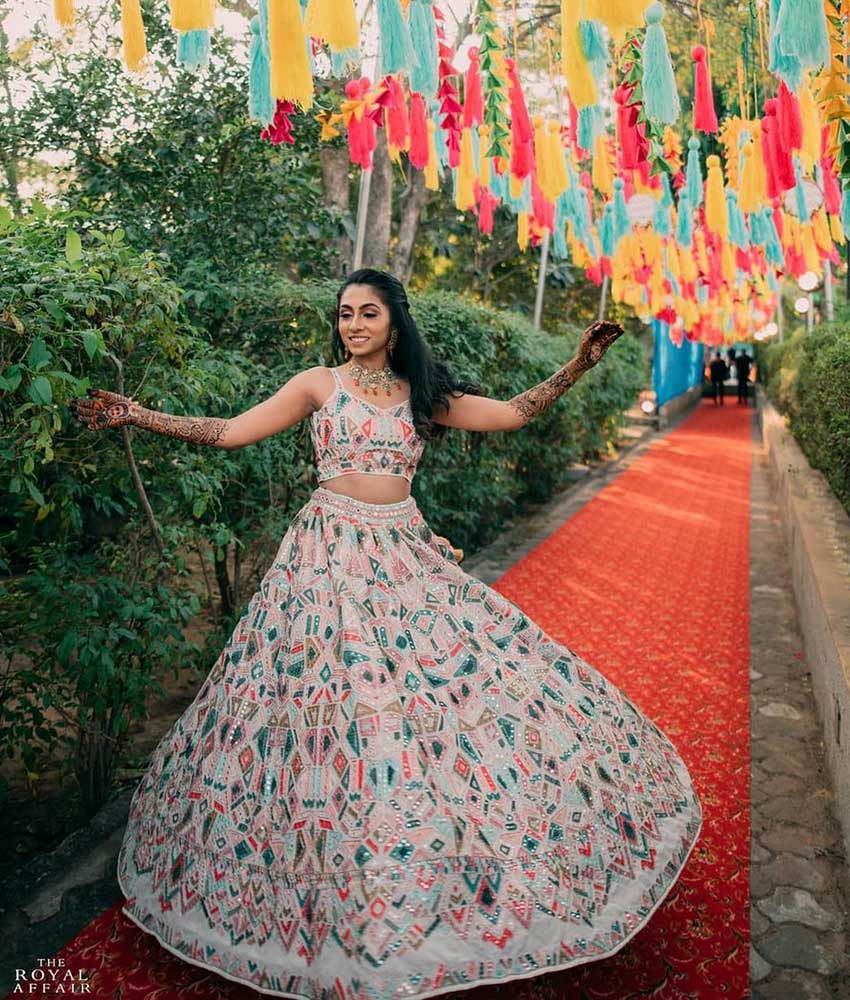 Shot by The Royal Affair, Ahmedabad

Isn't this bride looking pretty with her sequined embroidered multi pattern lehenga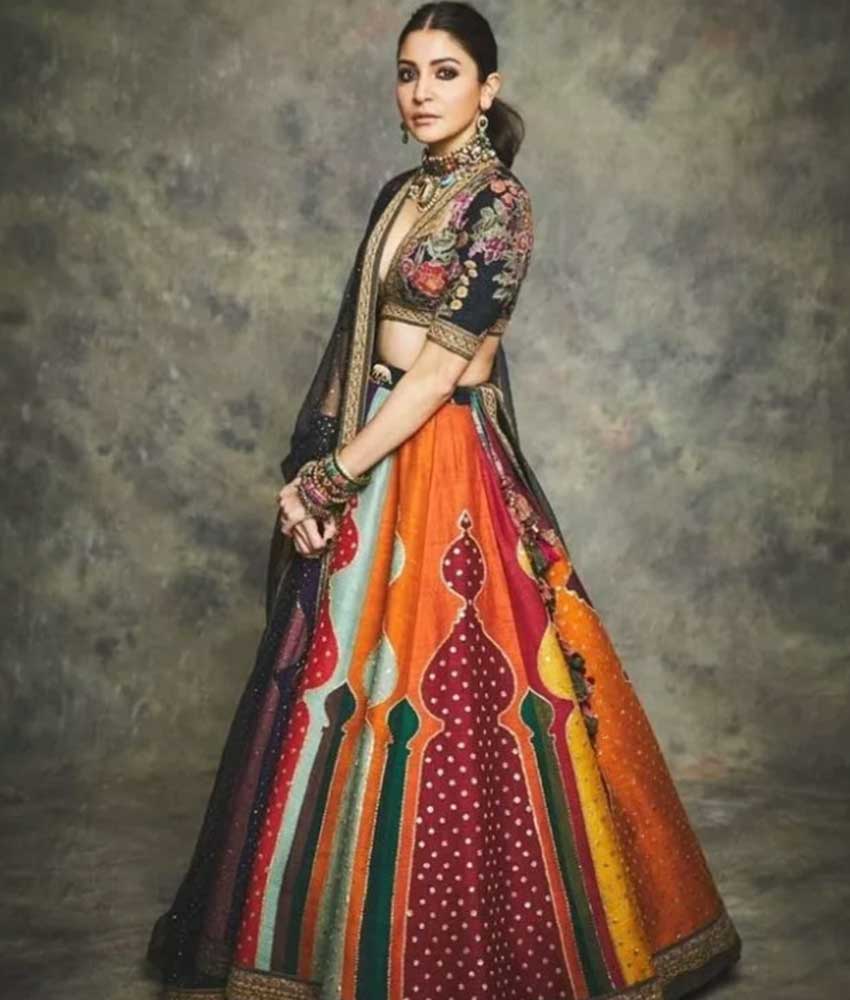 Image Courtesy: Sabhyasachi

Anushka Sharma's boho Sabyasachi lehenga is ideal for any wedding nuptial.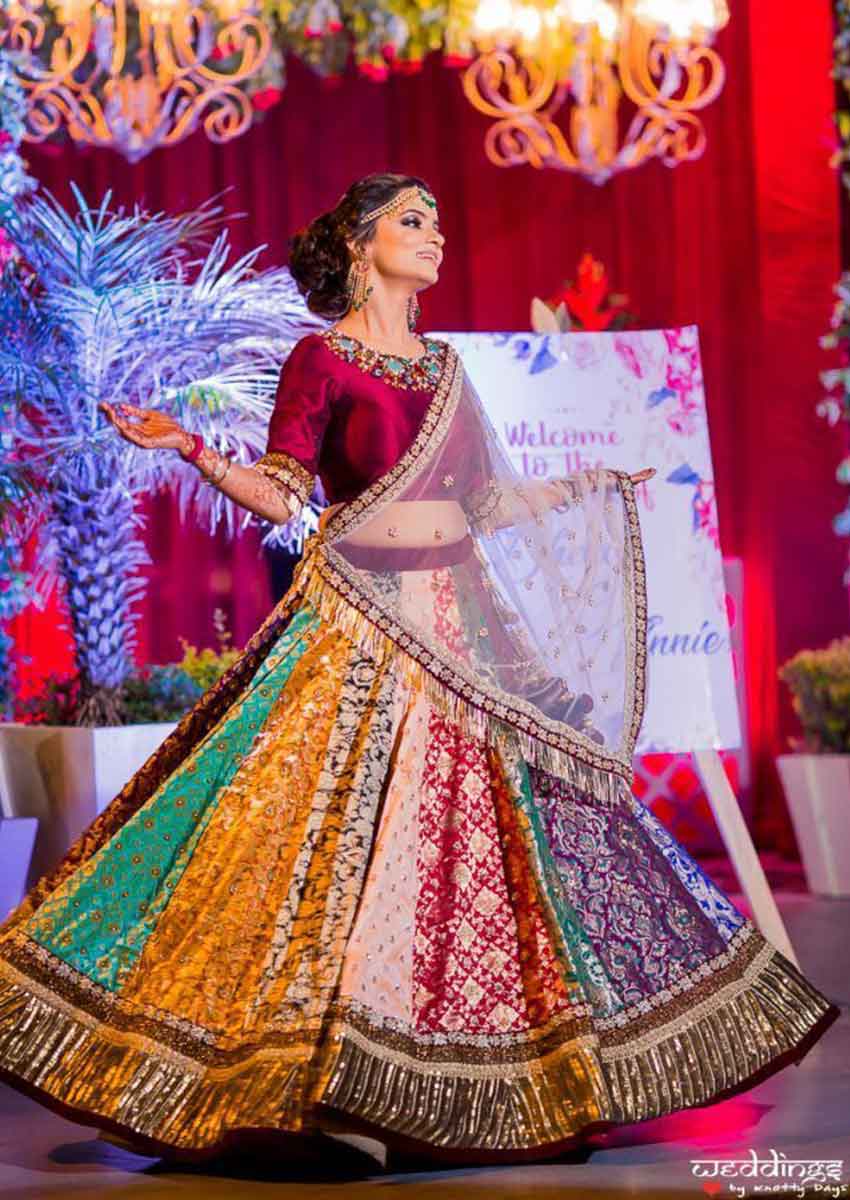 Image Source : Weddings by Knotty days

See how this bride is looking divine in this multicolored geometric design.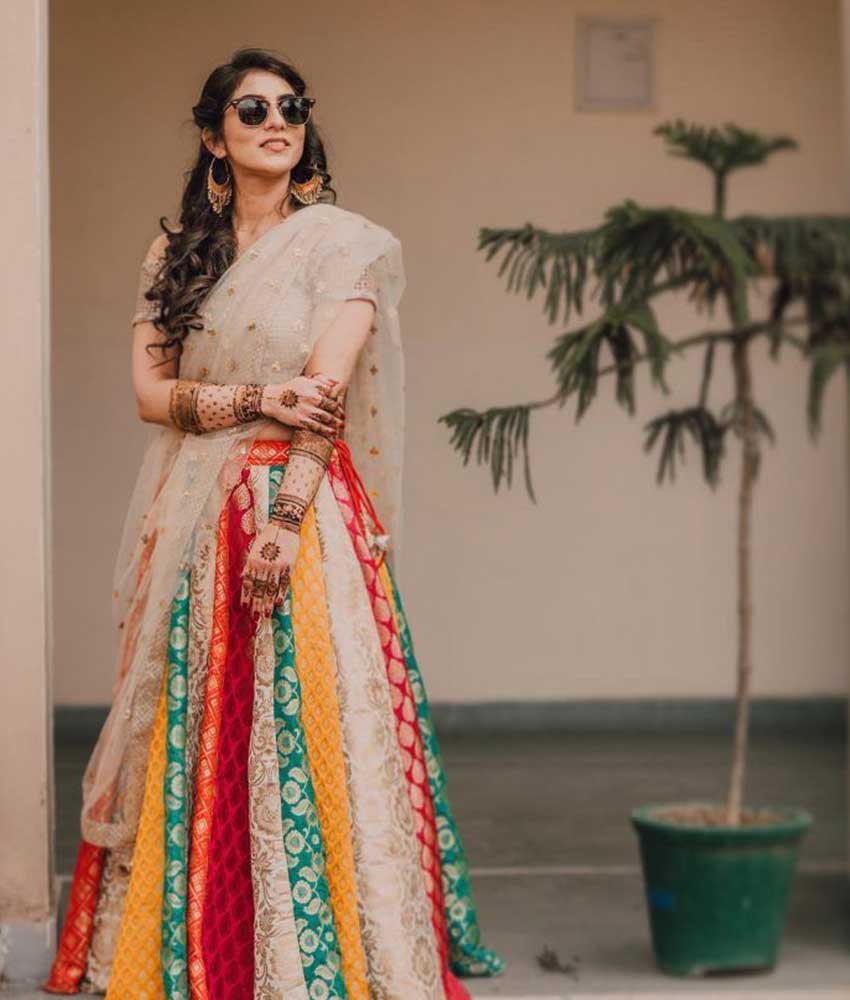 Source: Pinterest

The bride took inspiration from Priyanka Chopra's Haldi multicolor lehenga.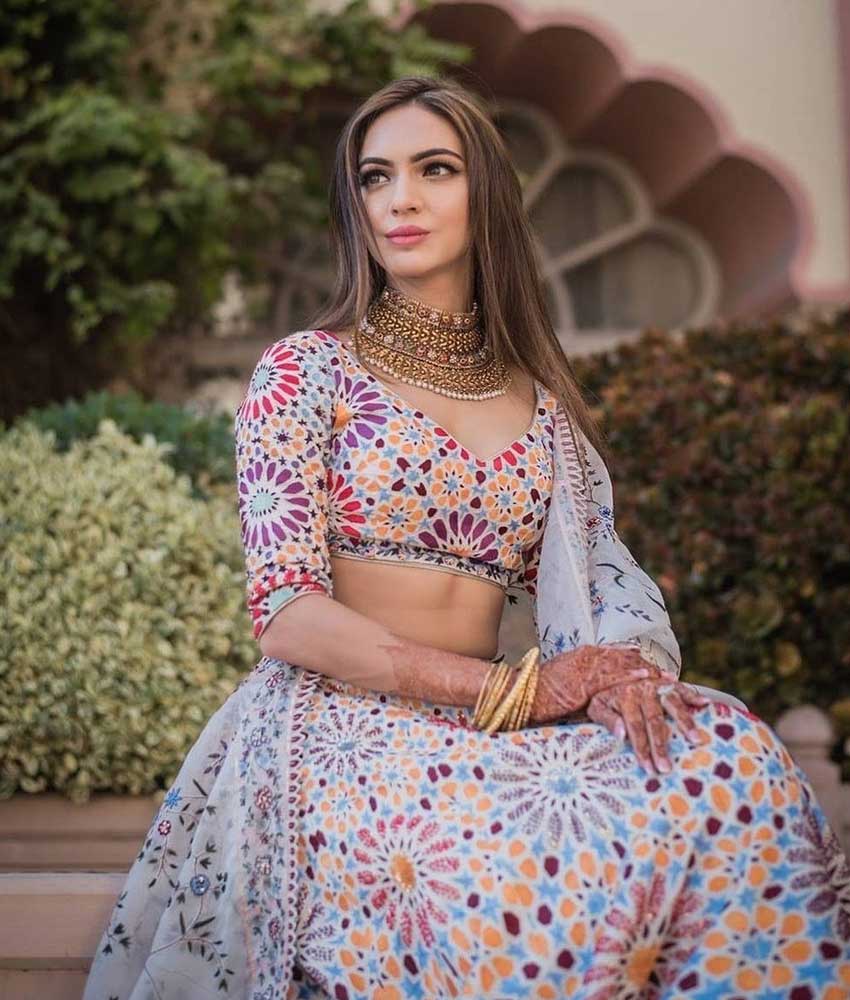 Source Recall Pictures

Keep it subtle with these simple yet elegant multi-color lehenga!!!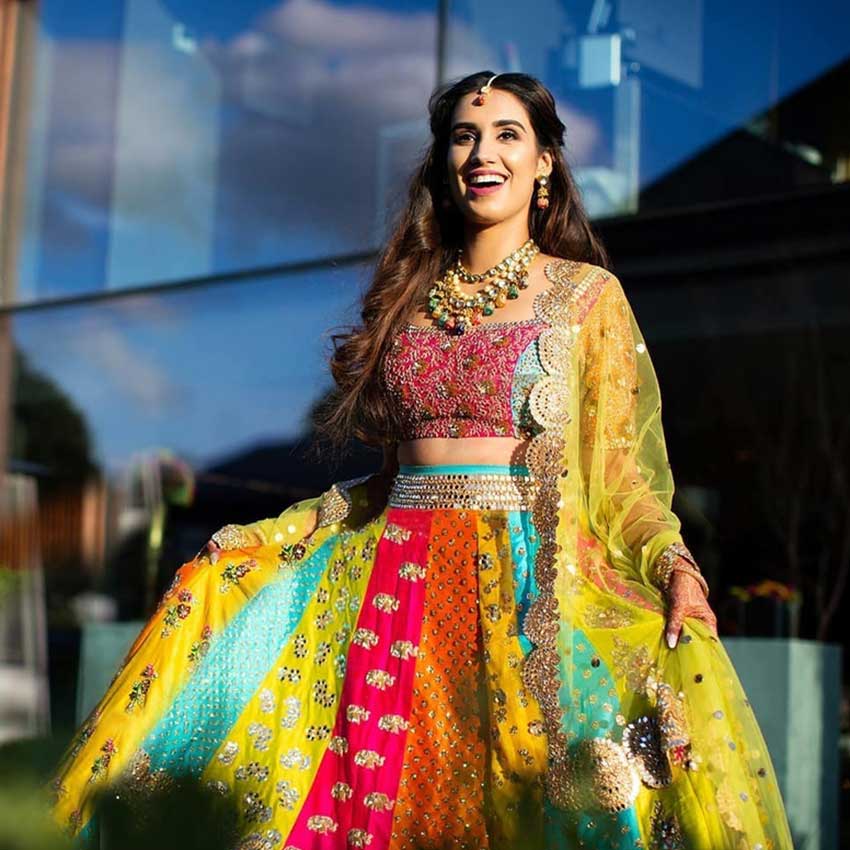 Source: Akanksha Gajria

Akanksha Gajria is known for her spunky designs that are a fusion of contemporary and traditional.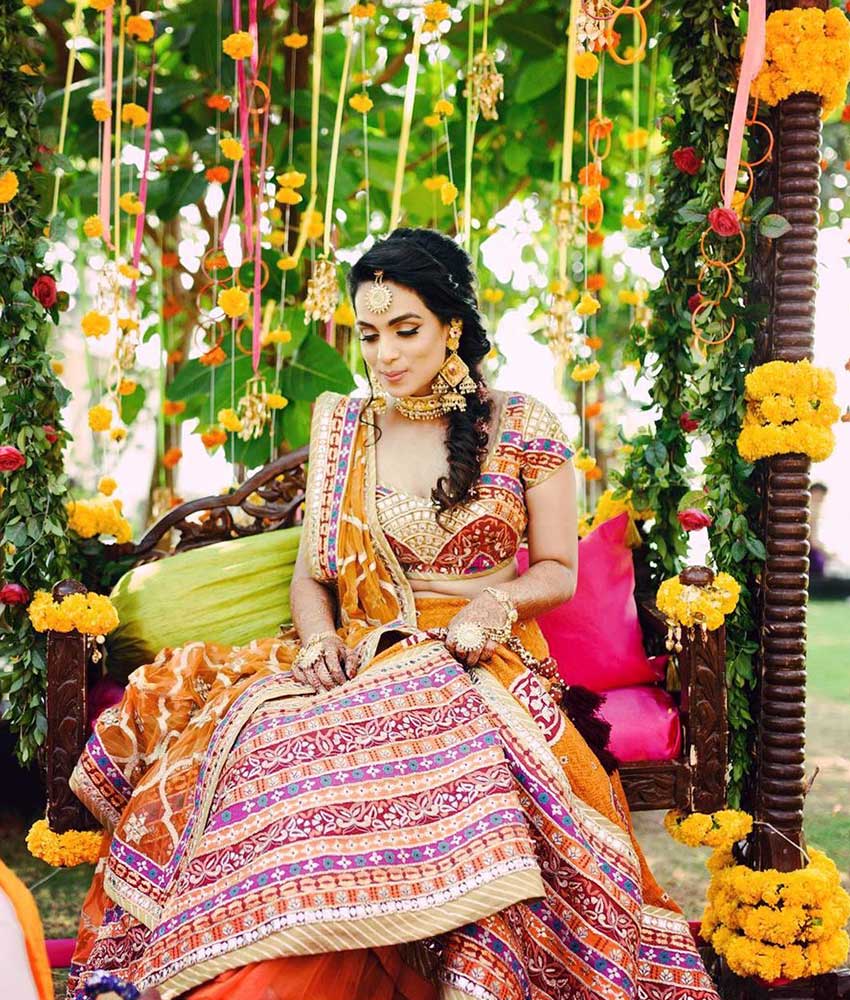 Source Neha Singh

This is a beautiful multicolor fabricated lehenga with classic patterns.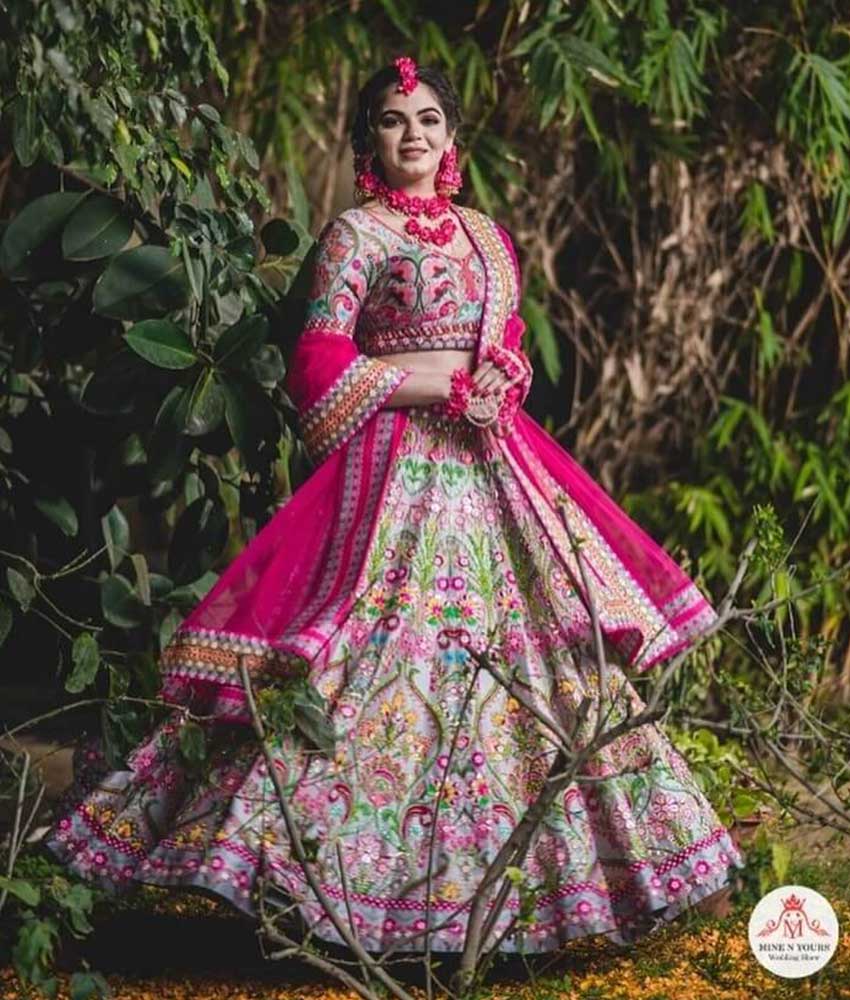 Source: Siddhartha Bansal collection

This classic embroidered blouse with multicolor lehenga and hot pink dupatta makes a great set for bridal outfit.


Source: Siddhartha Bansal collection

We have been crushing over this beautiful multicolor lehenga with motifs design.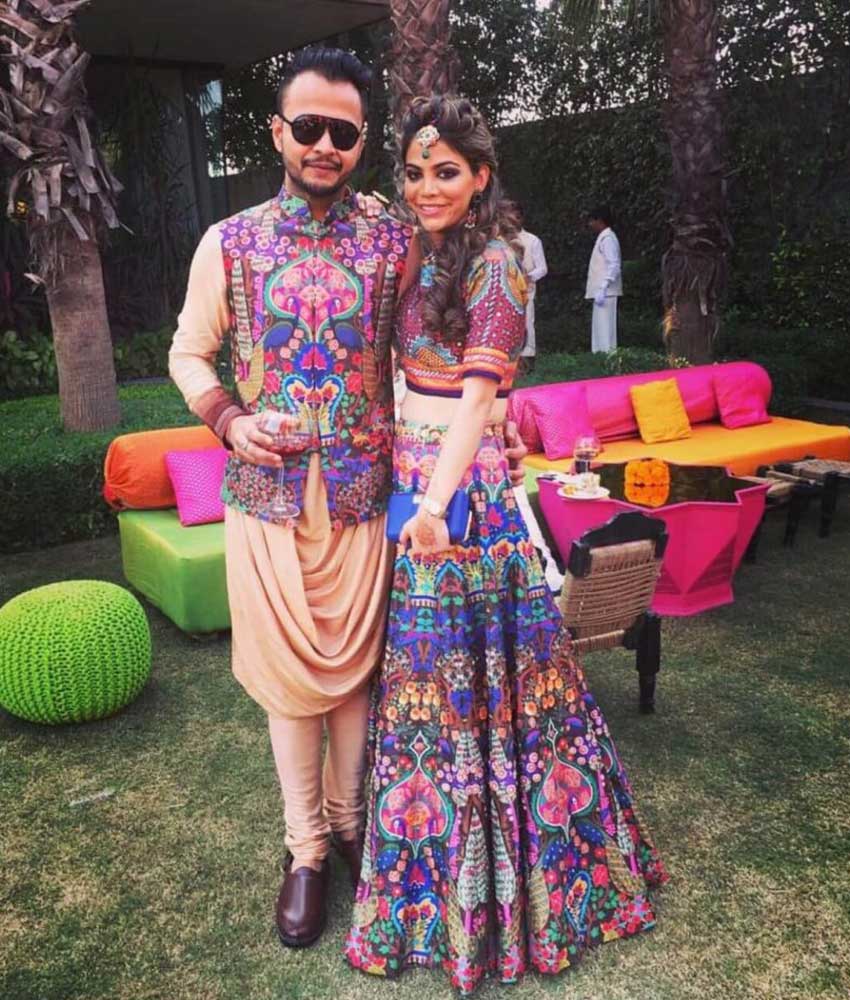 Source: Siddhartha Bansal collection

We have been crushing over this beautiful multicolor lehenga with motifs design.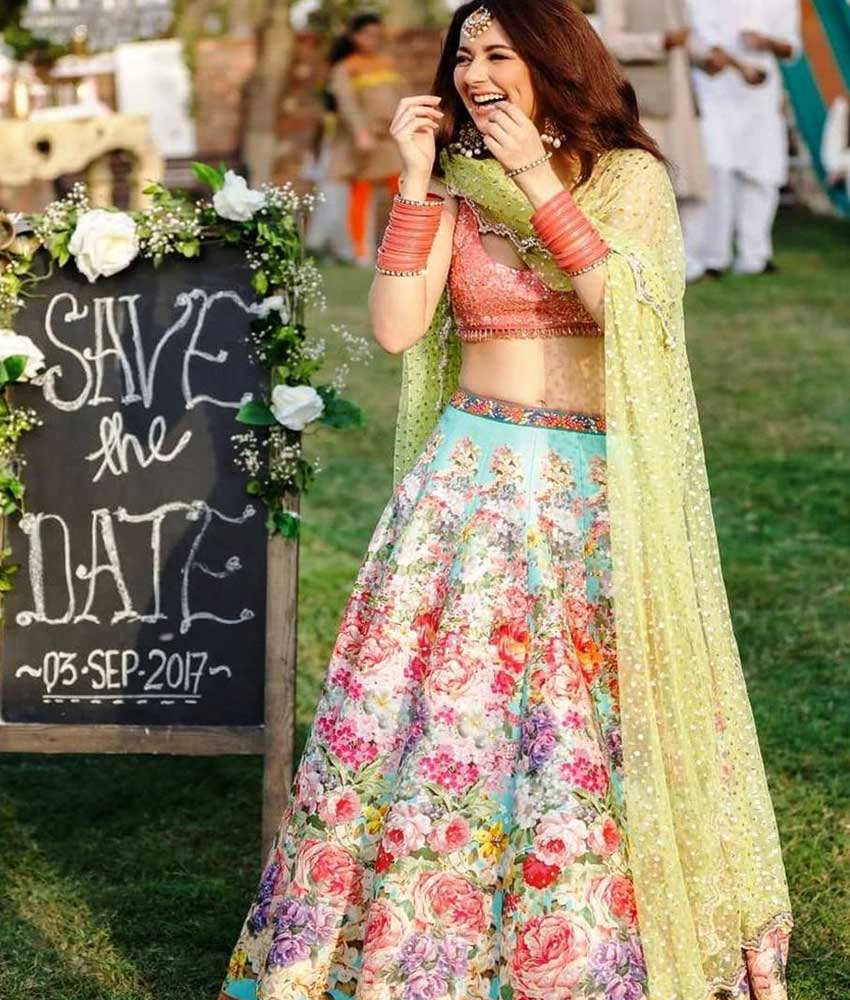 Source Kashif Rashid

A light weight pastel multicolor floral lehenga with peach blouse and olive dupatta is a treat to the eyes.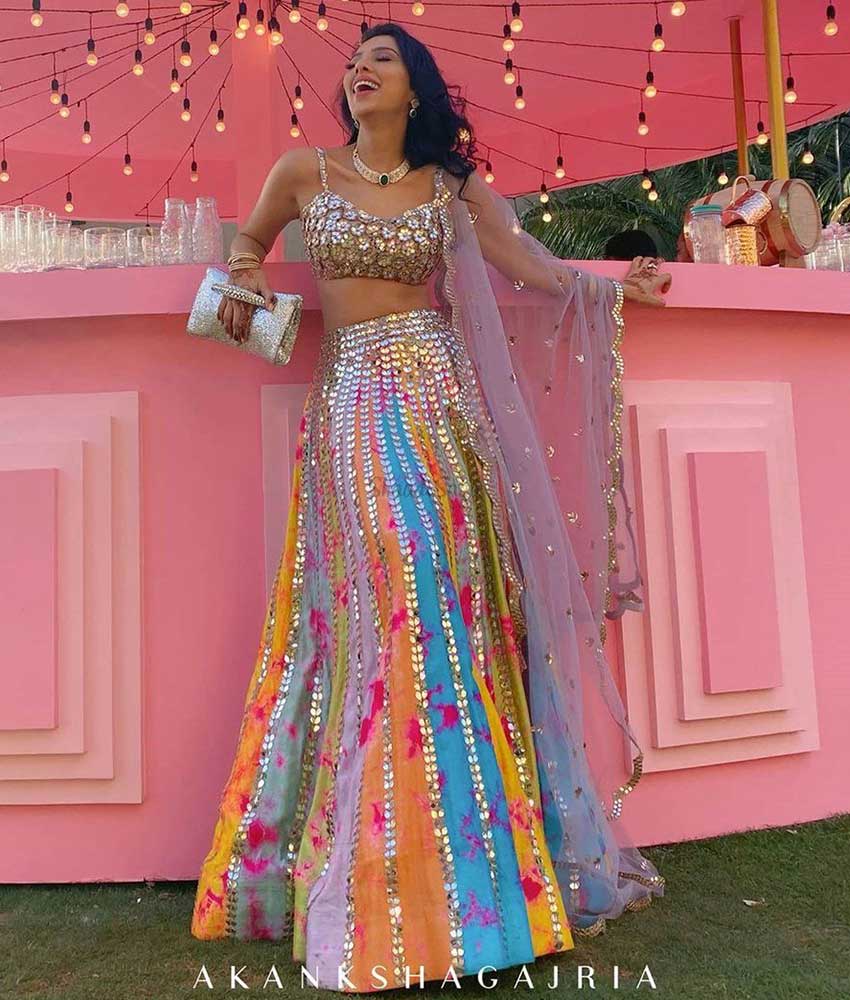 Source Akanksha Gajria

For all the sequin lovers, we have a multi colored lehenga for you as well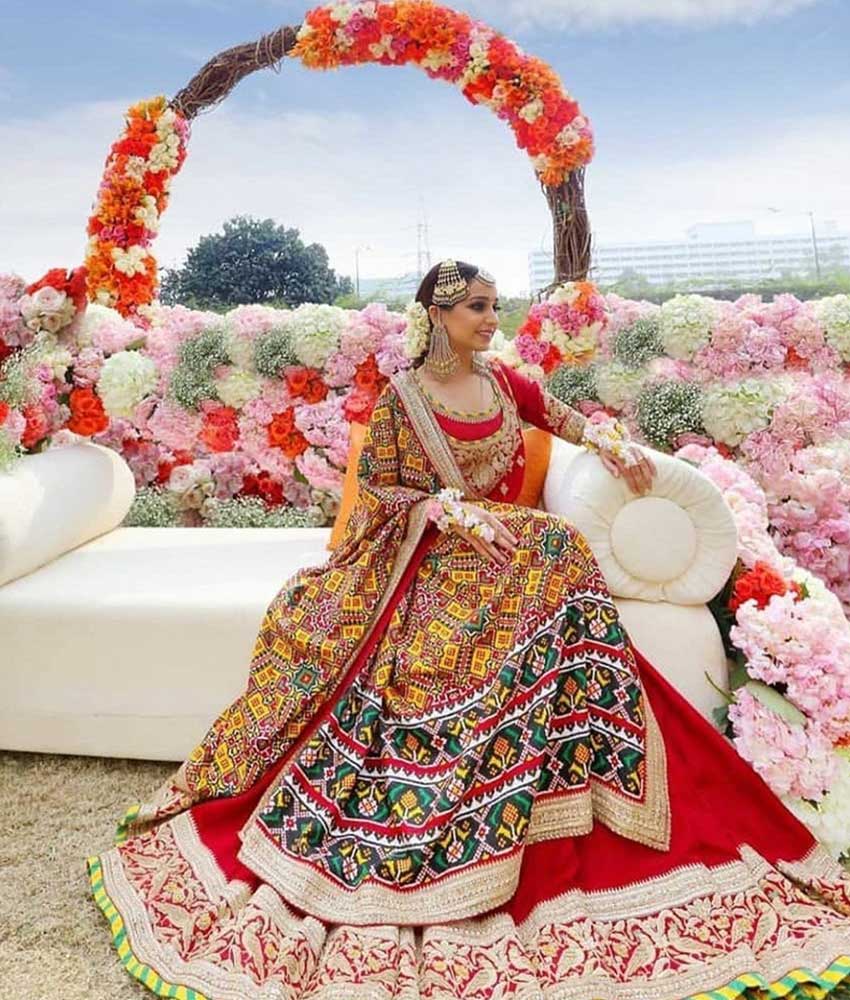 Shot by Manish and Andra Photography

A dreamy multicolored lehenga with red hues and intricately embroidered blouse.

Hope we inspired you to decide your wedding attire. Stay glued to our blogs for more such trending update on weddings.

Tag all 'bride to be' and post your favorite lehenga pictures on the comment section below!!!