Unveiling the Charm of NH8: Best Wedding Venues in Delhi
By Get Your Venue | 22 Oct, 2023
Your wedding day is a special occasion that deserves a remarkable setting, and the bustling NH8 in Delhi offers an array of magnificent wedding venues. From luxurious banquet halls to lush gardens, NH8 is a treasure trove of options. In this blog, we'll take you through some of the best wedding venues in NH8 and why they stand out. Let's begin our journey with Ambria Pushpanjali.
Ambria Pushpanjali
Nestled in the heart of NH8, Ambria Pushpanjali is a jewel among wedding venues in Delhi. This exquisite venue offers the perfect blend of modern elegance and traditional charm. With sprawling lawns and beautifully designed banquet halls, it can cater to all your wedding needs.
Ambria Pushpanjali boasts impeccable service and top-notch amenities. The lush green surroundings create a mesmerizing backdrop for your special day, ensuring your wedding photographs are nothing short of magical.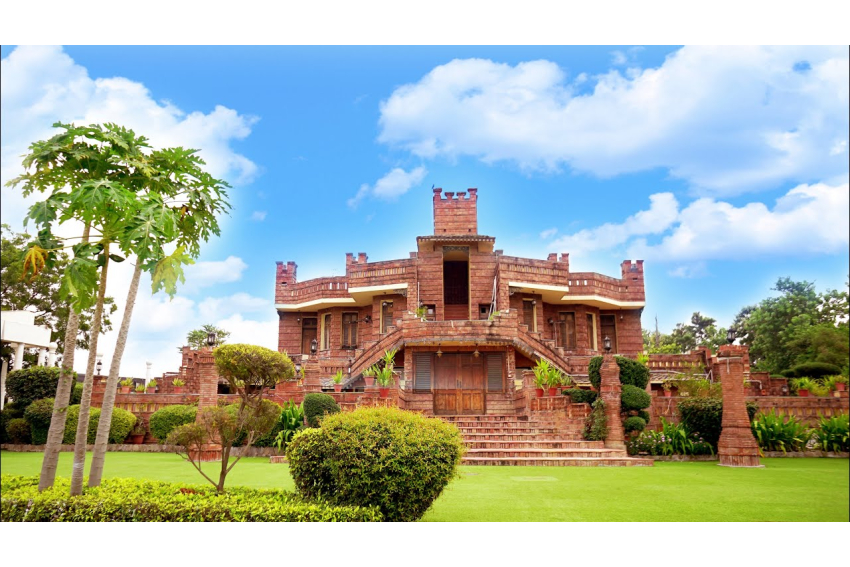 Book Ambria Pushpanjali today!
Manaktala Farms by Ambria
Located within the same family of venues, Manaktala Farms by Ambria is another enchanting choice for your big day. Its vast open spaces provide ample room for your guests to celebrate in style. The venue is known for its flexibility and customization options, allowing you to create the wedding of your dreams.
The serene atmosphere and stunning landscaping at Manaktala Farms make it a picturesque setting for your wedding ceremony and reception. Their team of experts ensures that every detail is taken care of, leaving you stress-free to enjoy your special day.
Book Manaktala Farms by Ambria today!
Radisson Blu Plaza Delhi
If you're looking for a venue that exudes luxury and sophistication, Radisson Blu Plaza Delhi is a top contender. Located on NH8, this 5-star hotel offers a blend of contemporary design and traditional warmth. Their opulent banquet halls are perfect for grand celebrations, while the outdoor poolside area adds a touch of glamour to your event.
What sets Radisson Blu Plaza apart is its culinary excellence. The in-house catering team creates mouthwatering dishes that will leave your guests raving about the food long after your wedding day.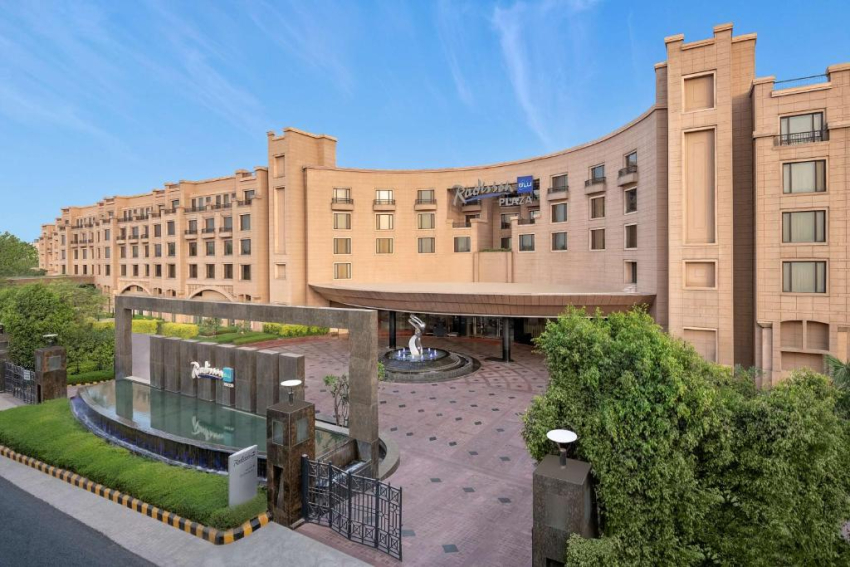 Book Radisson Blu Plaza Delhi today!
The Ritz by FNP Gardens
Situated on NH8, The Ritz by FNP Gardens is a magical oasis for weddings. This upscale venue offers both indoor and outdoor spaces that can be transformed to match your wedding vision. The beautifully landscaped gardens provide a serene atmosphere, while the grand ballrooms are ideal for hosting extravagant receptions.
The team at FNP Gardens is renowned for their creative expertise in decor and event planning, ensuring your wedding is a flawless affair. With their impeccable service and attention to detail, you can expect a wedding day that's nothing short of extraordinary.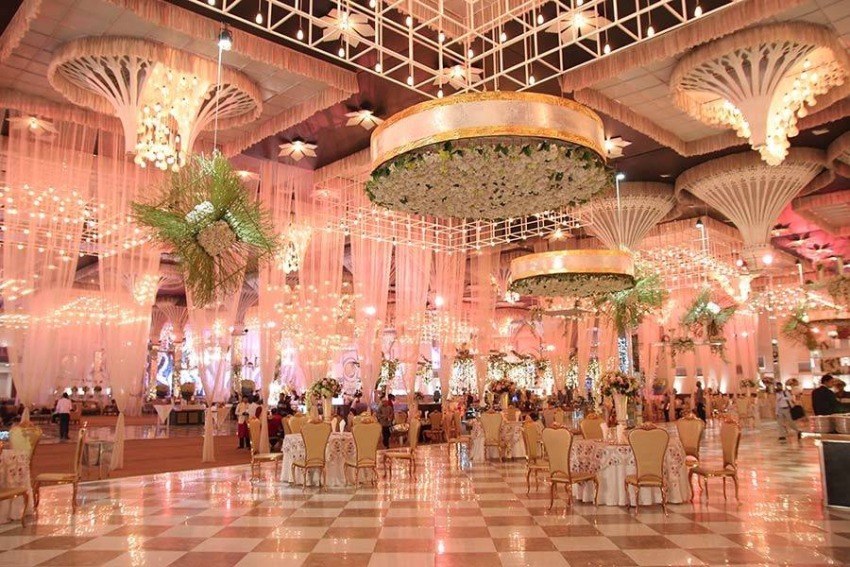 Book The Ritz by FNP Gardens today!
The Uppal by Ferns N Petals
The Uppal by Ferns N Petals, located on NH8, is a charming destination for couples seeking an intimate yet elegant wedding. Surrounded by lush greenery, this venue offers a serene and romantic atmosphere, perfect for outdoor ceremonies and receptions.
The Uppal prides itself on its bespoke services, ensuring your wedding day is a reflection of your style and personality. Whether you desire a small, intimate gathering or a lavish celebration, they can accommodate your preferences with grace and sophistication.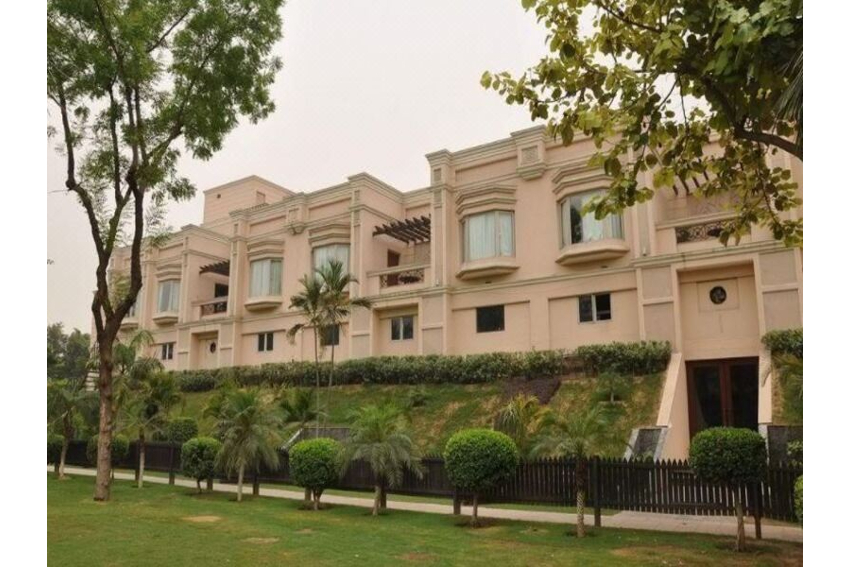 Novotel New Delhi Aerocity
Just a stone's throw from NH8, Novotel New Delhi Aerocity is a contemporary and chic wedding venue. Its modern architecture, stylish interiors, and state-of-the-art facilities make it a top choice for couples who appreciate a sleek, urban atmosphere.
The hotel offers versatile spaces that can be tailored to your requirements. Additionally, the culinary team at Novotel ensures a gastronomic experience that will delight your taste buds and impress your guests.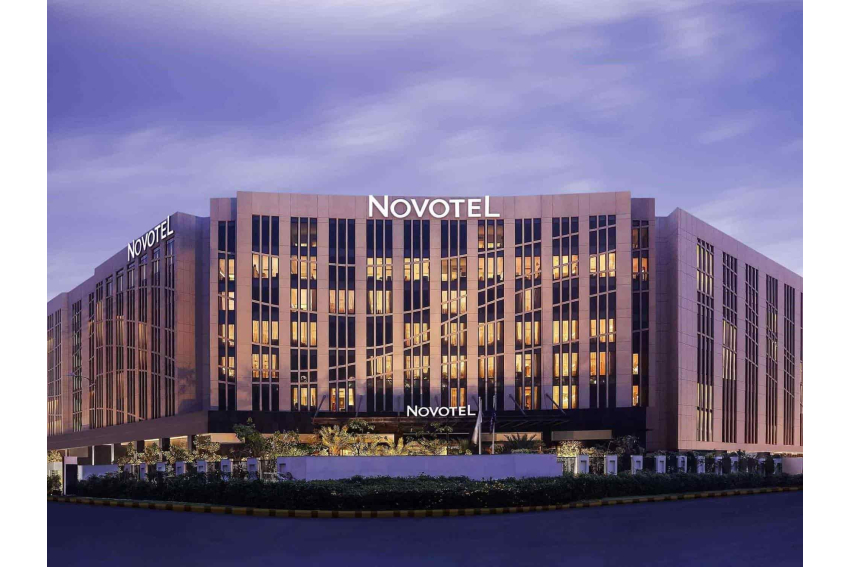 Book Novotel New Delhi Aerocity today!
Deewan Palace
Deewan Palace, a short drive from NH8, is a hidden gem that captures the essence of rustic beauty. This venue stands out for its idyllic setting amidst nature, with a charming farmhouse and well-manicured lawns, making it ideal for couples who dream of a countryside wedding.
The charm of Deewan Palace lies in its simplicity and natural beauty. It's a perfect canvas for your rustic or bohemian-themed wedding, and its cozy ambiance will create memories to cherish forever.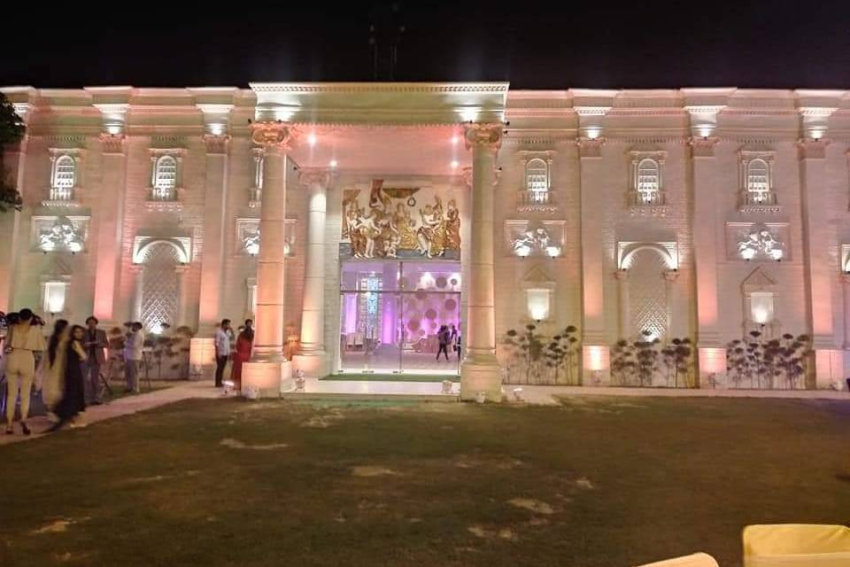 In conclusion, NH8 in Delhi boasts an array of wedding venues that cater to different tastes and preferences. Whether you desire a grand and luxurious celebration or a more intimate and rustic affair, NH8 has it all. The best wedding venues in NH8 offer exceptional services, picturesque settings, and the promise of a memorable day. So, choose the one that resonates with your vision, and let NH8 be the backdrop for your dream wedding.
If you want any help planning your wedding, reach out to us at (+91) 8800093444 or email us at in[email protected] or visit our website at www.getyourvenue.com