10 Must Check-Out Destination Wedding Venues in Jaipur
By Get Your Venue | 06 Dec, 2019
Jaipur, the land of brave, courageous, and chivalrous Rajputs have always fascinated tourists and visitors with its opulent palaces, gigantic forts, intricately carved havelis, colourful bazaars, and in all, a well-planned city. Today, Jaipur has gained a lot of popularity for organising luxurious and classy destination weddings. There is no dearth of destination wedding venues in Jaipur. Here, we bring you a well-curated list of venues that are just right for organising a grand wedding.
Le-Meridian
Le Meridian is a chain of hotels and its Jaipur property is an epitome of style, luxury, grace, and elegance. Located at a prime location in Jaipur, Le Meridian, the hotel has multiple venues like Amer Ballroom, Diwan-E-Khas, poolside area, and sprawling lawn for an outdoor wedding event. Known for its amazing services, excellent buffet options, great décor, and high service excellence, Le Meridian is a great destination wedding venue choice.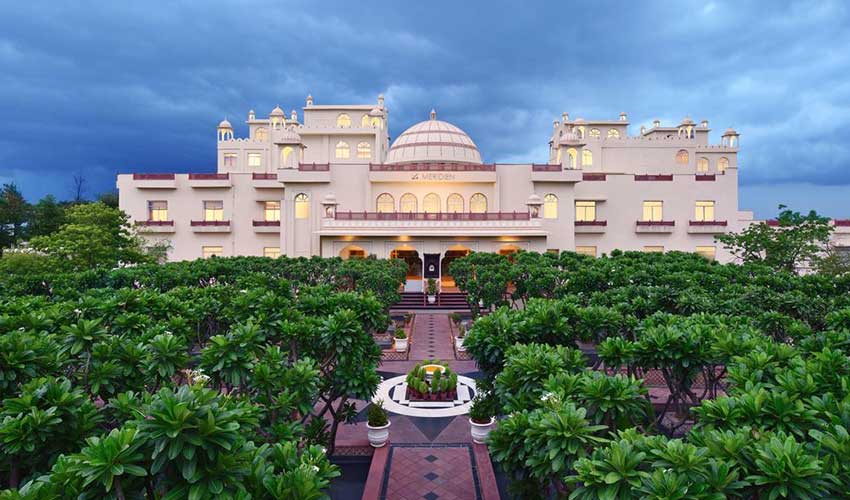 Chomu Palace
Chomu Palace is a beautiful heritage property that has gained prominence as one of the best wedding venues in Jaipur. It has multiple venue choices like Darbar Hall, Moti Mahal, Sheesh Mahal, Janana Courtyard, Manohar Garden, Swimming pool baradari and more where various pre-wedding, wedding and post-wedding functions and parties can be organised in style and splendour.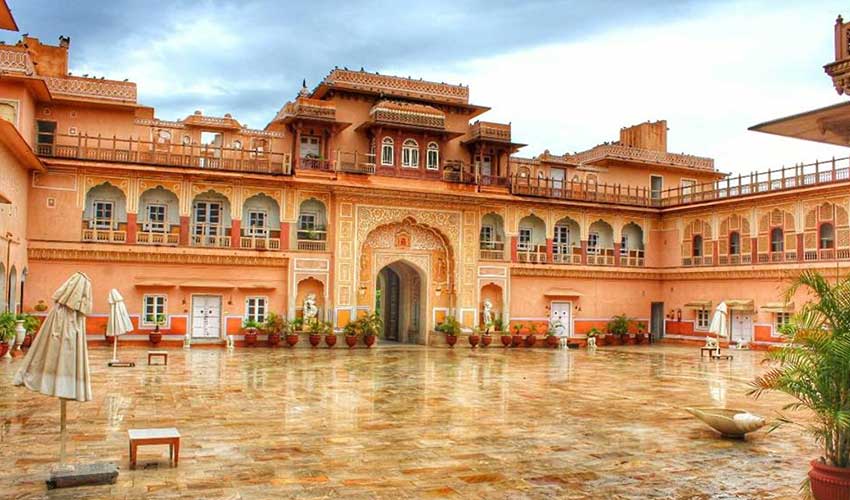 The Raj Palace
When looking forward to organising a truly royal wedding, your search for a venue for a destination wedding in Jaipur comes to an end with The Raj Palace. It is a beautiful property known for its architectural excellence and a rich historical past. Getting married at such a beautiful place with a palatial backdrop is surely a dream come true for many couples. The hotel offers a lot of added arrangements to make the wedding a truly majestic affair.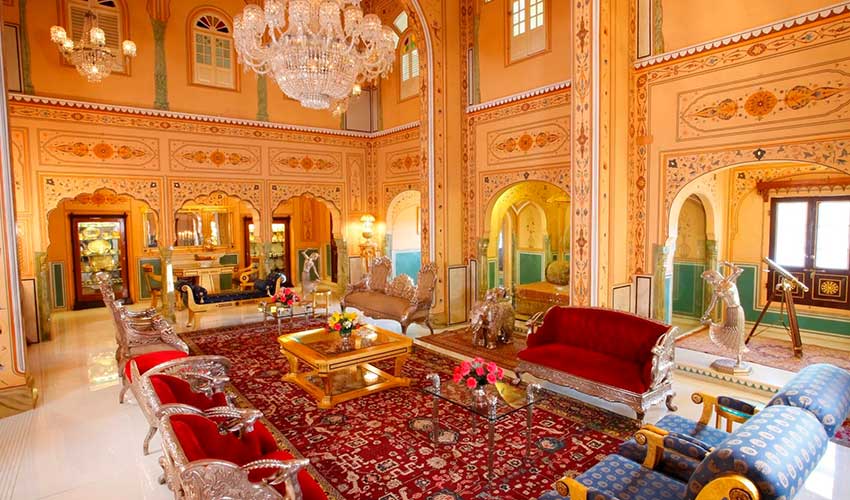 See also: Destination Wedding- Why Rajasthan is the Best Place to Plan Yours?
Lebua Resort
Lebua is a beautiful property located on the outskirts of the city. Its beautiful and impressive looks combined with high-end services make it one of the best venue choices to host a wedding. Beautiful banquet halls and other spaces make it just right to hold various wedding rituals simultaneously.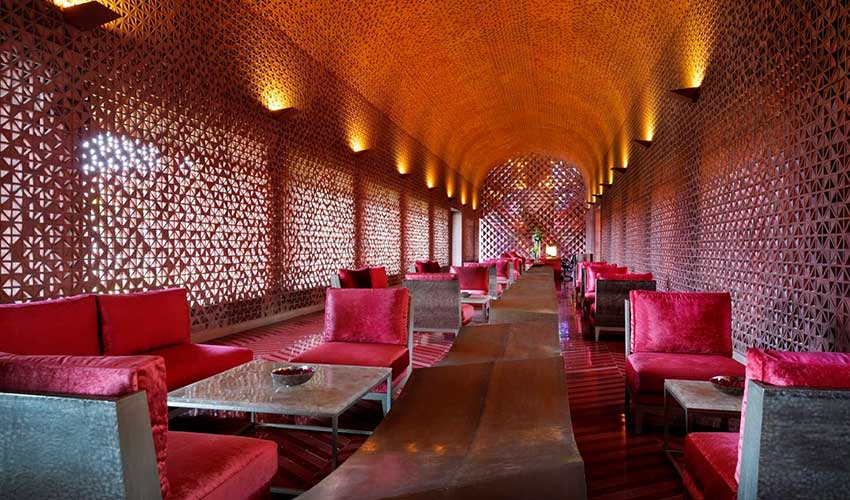 Jai Mahal Palace
Jai Mahal Palace is a 270 years old property built as per Indo-Saracenic architectural style. It is a Taj Group-owned heritage property that has been attracting tourists and visitors for long. The hotel makes the best wedding arrangements and ensures a royal and enjoyable for all wedding events organised against a beautiful palatial backdrop.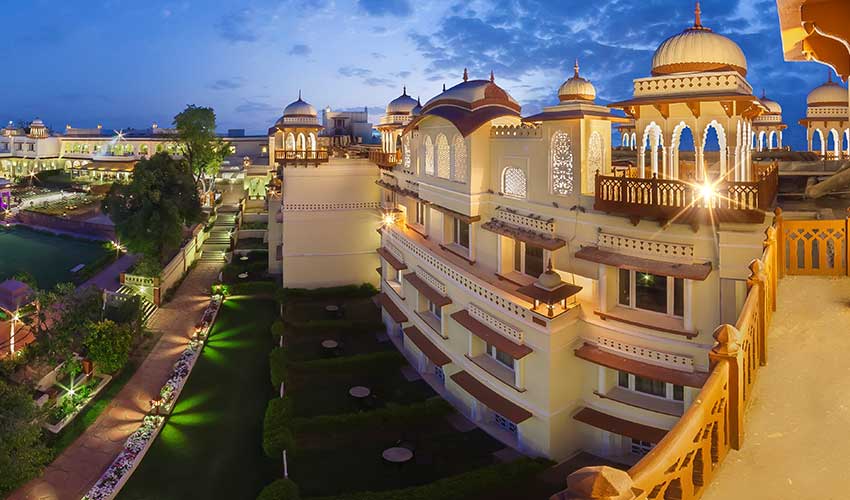 Shahpura Haveli
If you are looking for a fairy tale wedding, Shahpura Haveli is the best destination wedding venue option for you. This is a beautiful and well-restored haveli that gives you a feel of the royal era when staying here. They can plan an elaborate wedding for you and make lovely arrangements for a memorable one. It is an eco-friendly resort working consciously to reduce carbon footprints.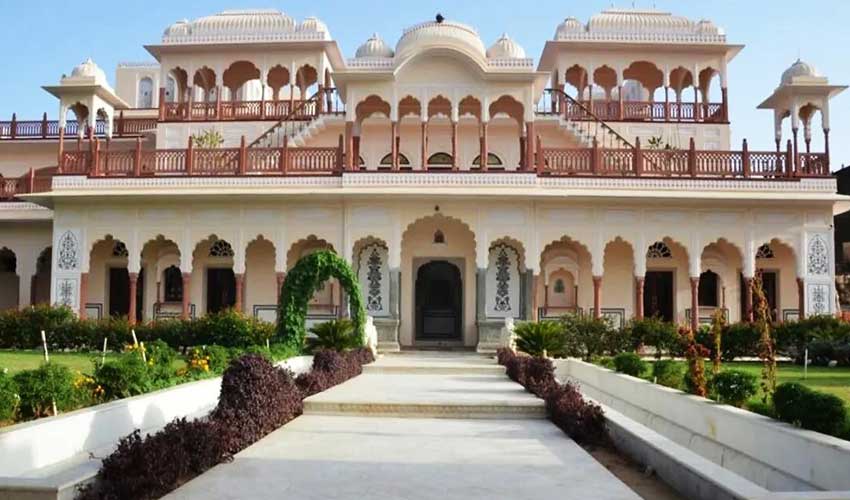 Rambagh Palace
Hotel Rambagh Palace is another impressive Taj-owned heritage property located in the heart of the city. Known for its opulent sub-venues like Suvarna Mahal, Jaigarh Hall, Mubarak Mahal, Kesar Bagh, Naksha Garden, and more, it is a perfect place to organise extravagant big fat Indian weddings.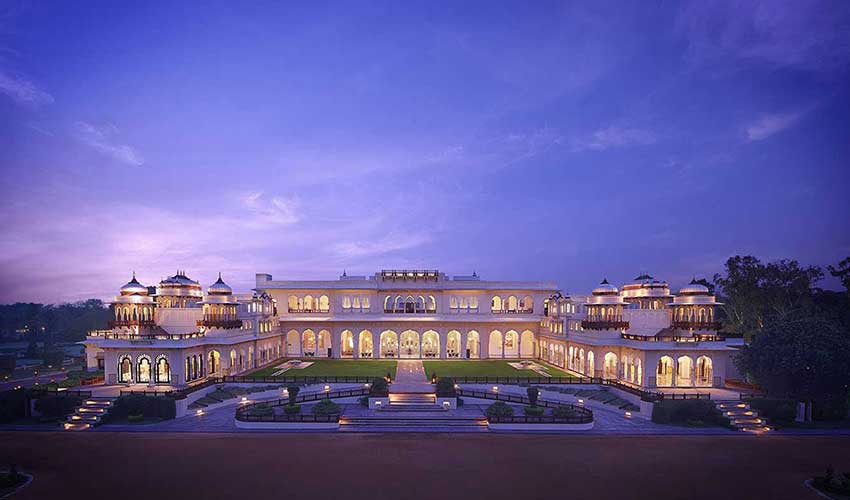 See also: Top 11 Tips For Planning a Budget Destination Wedding
Alsisar Mahal
Alsisar Mahal is known for its architectural beauty, striking interiors, palatial backdrop, and beautiful Rajasthani motifs. If you are looking forward to having a royal wedding, this place is just right for you. Quaint verdant lawns and lovely courtyards opening into a chowk add a distinctive character to the property.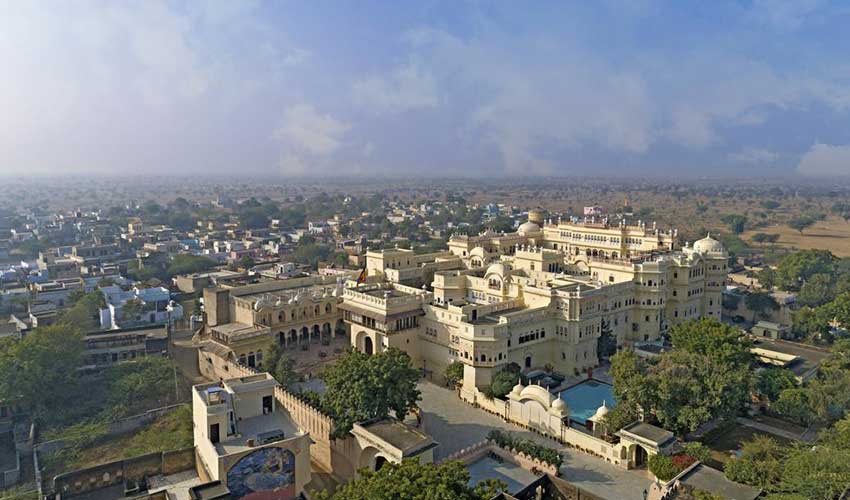 Sodhani Farms
Sodhani Farms is located close to Jaipur and is one of the best farmhouses for a wedding in Jaipur. Besides offering sprawling, well-maintained and manicured lawns for outdoor weddings, the farmhouse has many interior spaces where various pre-wedding and wedding functions and parties can be organised at a lavish scale.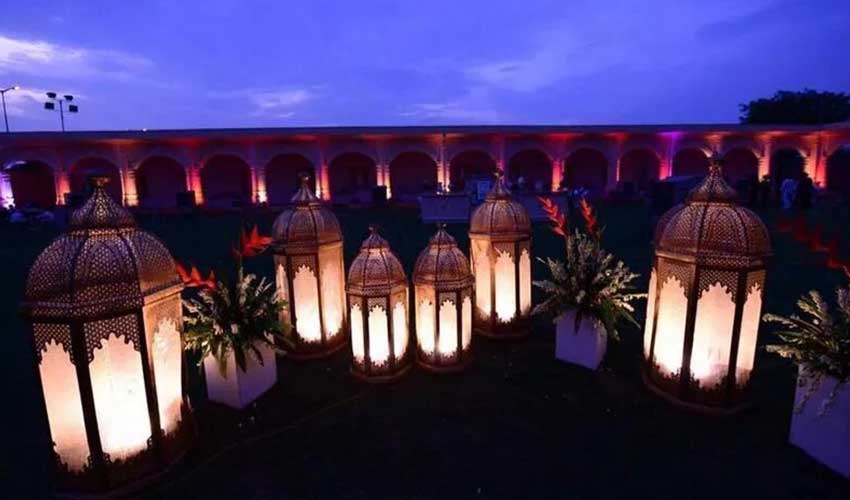 Gold Palace
Located at Delhi-Jaipur Highway, The Gold Palace is a resplendent property that provides a perfect place to tie the knot in style. The beautiful backdrop of Aravalli Hills and the opulence of the palace makes it a perfect setting for a royal and elegant wedding.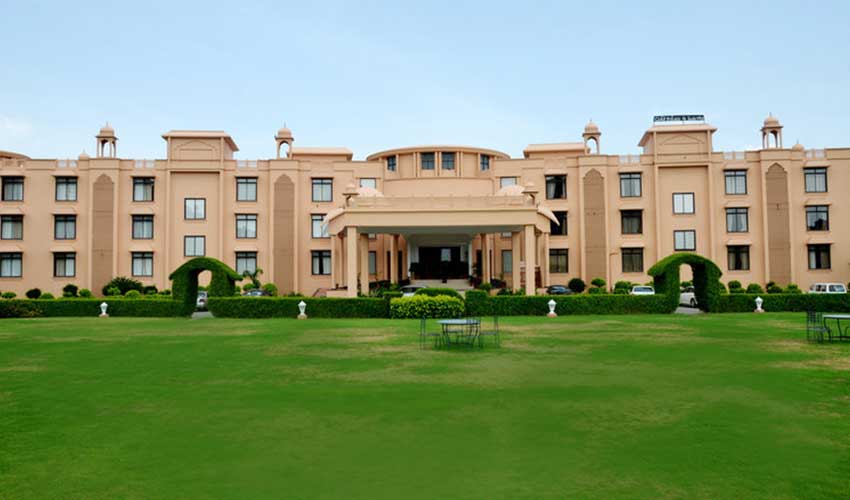 Jaipur is home to many impressive havelis, forts, and palaces known for its unique Rajputi architectural style. The erstwhile havelis and palaces converted into heritage properties provide the best destination wedding venues in Jaipur giving you a feel of royalty!