Bridal Hairstyles Perfect for The Reception Party
By Get Your Venue | 14 Nov, 2019
As soon as the wedding date gets fixed, soon to be brides plan their look that includes their attire, makeup, accessories, and most important of all their hairstyles that gives them a perfect bridal look. Since you have already planned everything for your wedding, here we bring you some amazing hairstyles that are perfect for your reception party. These bridal hairstyles for the reception are simply awesome and will augment your elegant look. Go, vow your hubby and guests with your glam look!
Bridal Hairstyles for the Reception Party
You are a new bride, and this is the time you will be introduced to your new family, including relatives and friends. You wouldn't want to miss the chance to make a positive impression. You have taken so much care with your dress and makeup, go for a lovely hairdo that is inspiring and add value to your overall ensemble. Whether you sport long or short hair, these Bridal Hairstyle Ideas for the reception will help you make a style statement. Here are a few hairstyles that you can try.
Side-swept curls
This style is perfect if you are planning to wear a gown for your reception party. It will give you just the right chic and elegant look.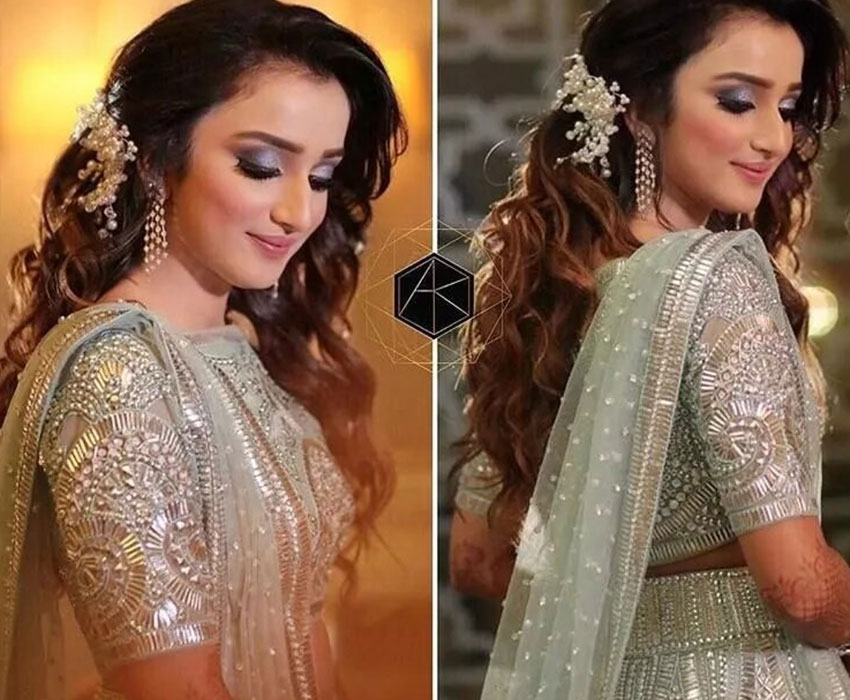 Image via: Amrit Kaur - Hair & Makeup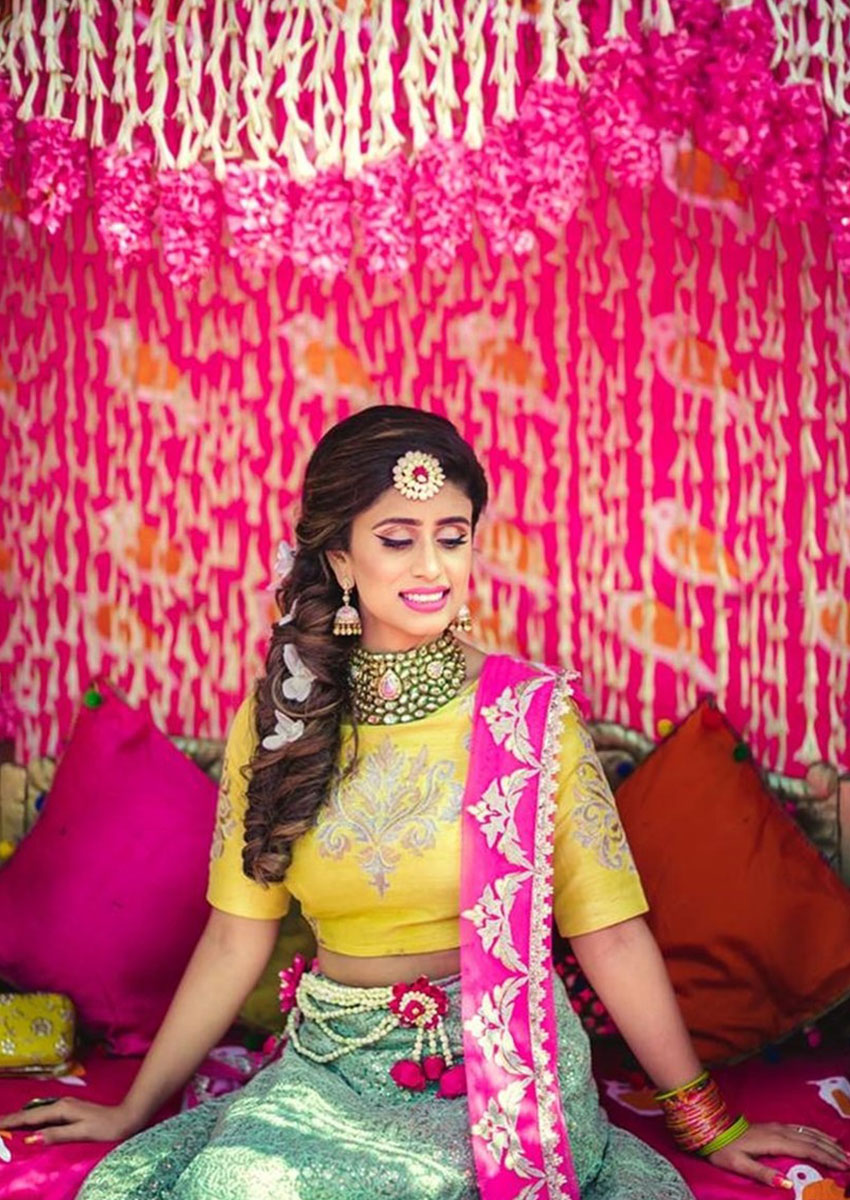 Image Courtesy: Shades Photography by Ashwin M.
Outward Curls
If you have shoulder-length hair, this style will be just right for you. Soft curls falling over your shoulders give you a softer, romantic look.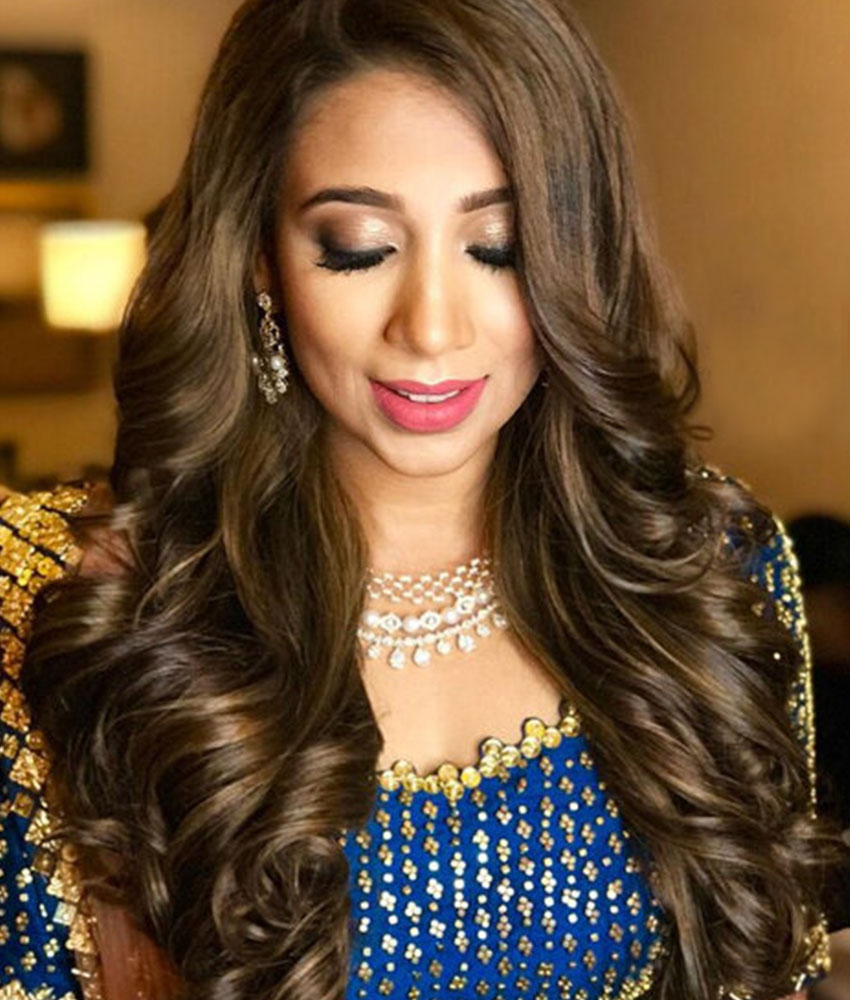 Image Source: Instagram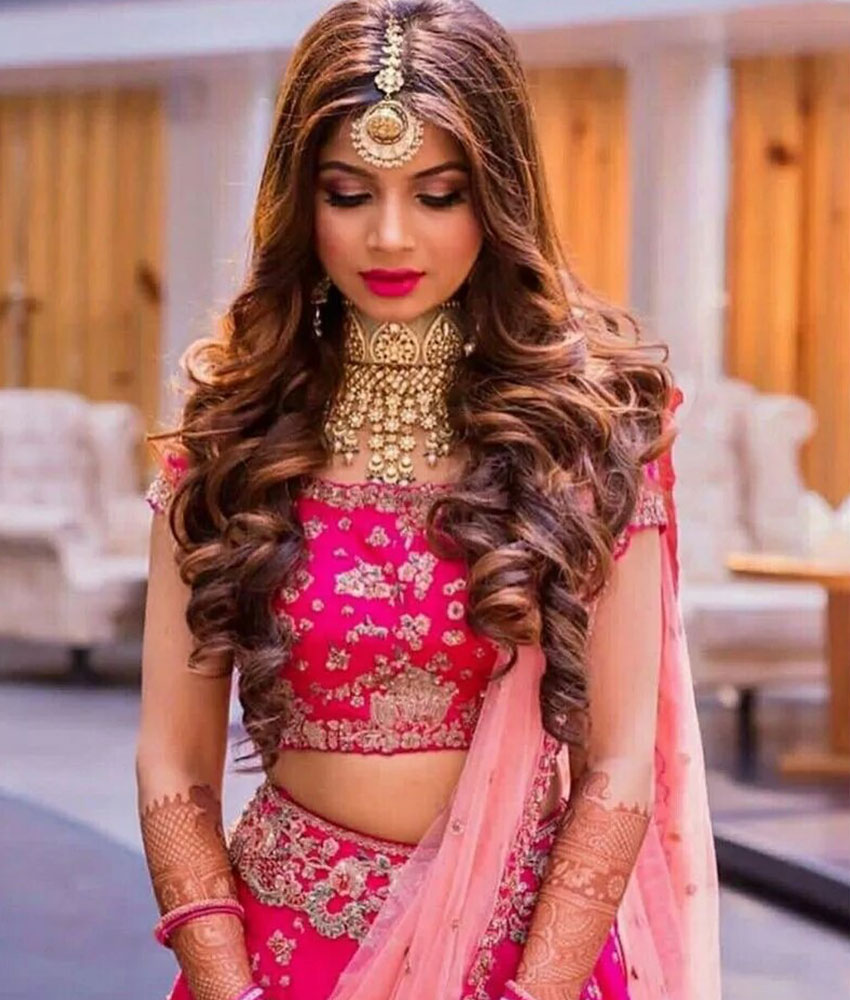 Image via: 
Makeovers by Lavanya
Swirl pattern braid
It is a classic bridal hairstyle which is sure to help you to amp up your look.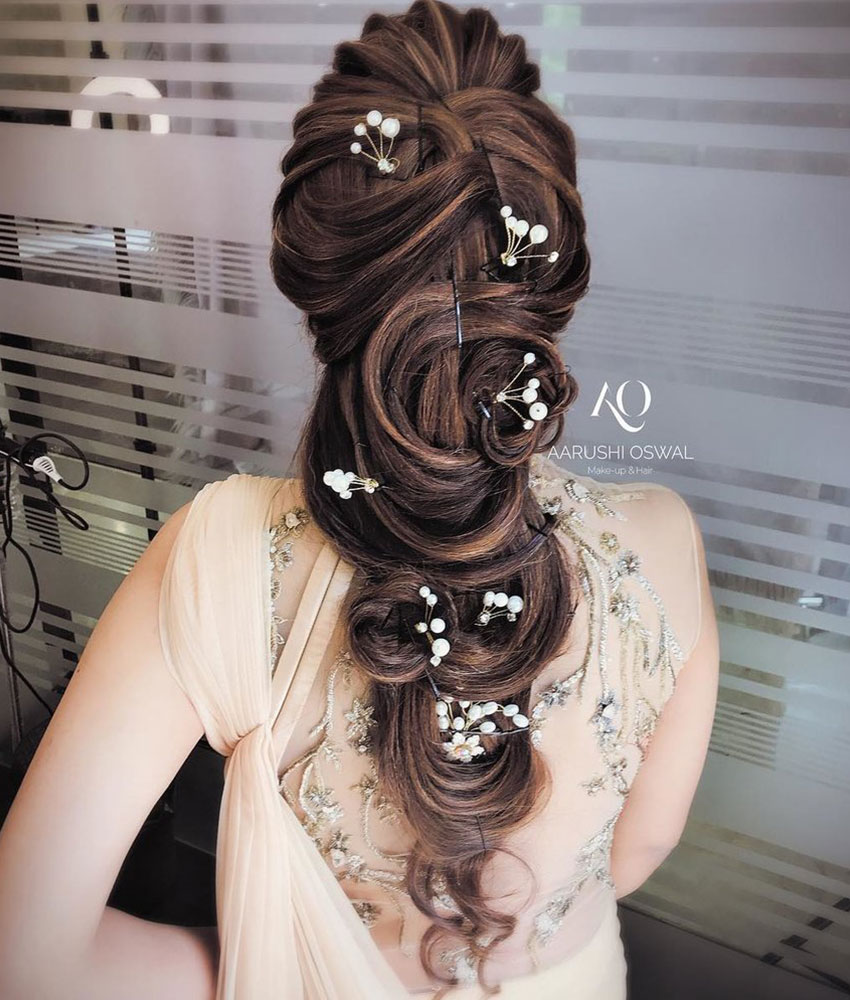 Image Source: Aarushi Oswal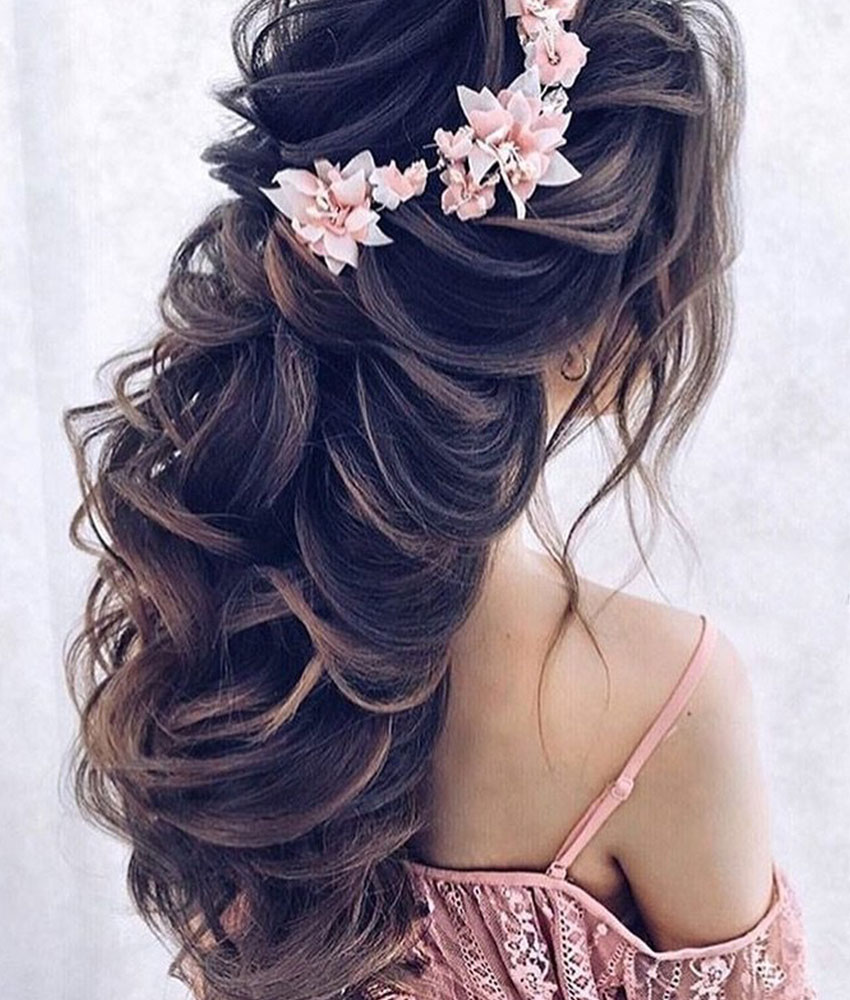 Image Source: Pinterest
A graceful bun
It is one of the most popular hairstyles favored by many brides. It looks lovely and simply gorgeous.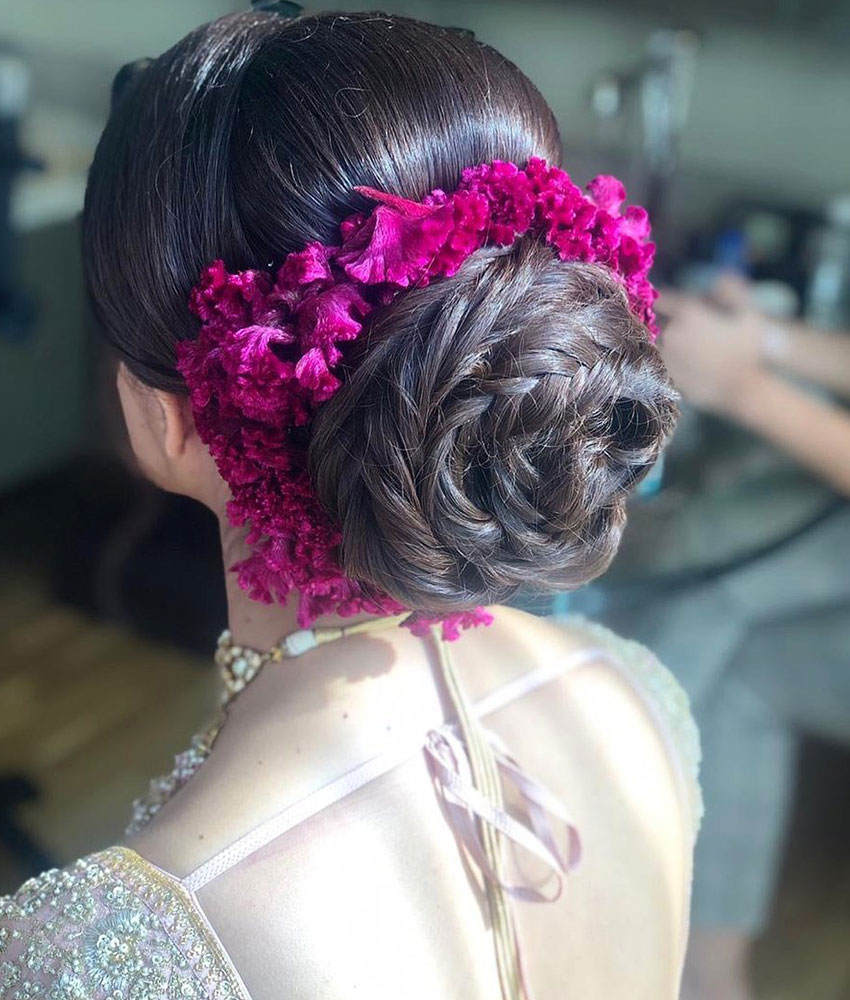 Image Source: Ritika Kadam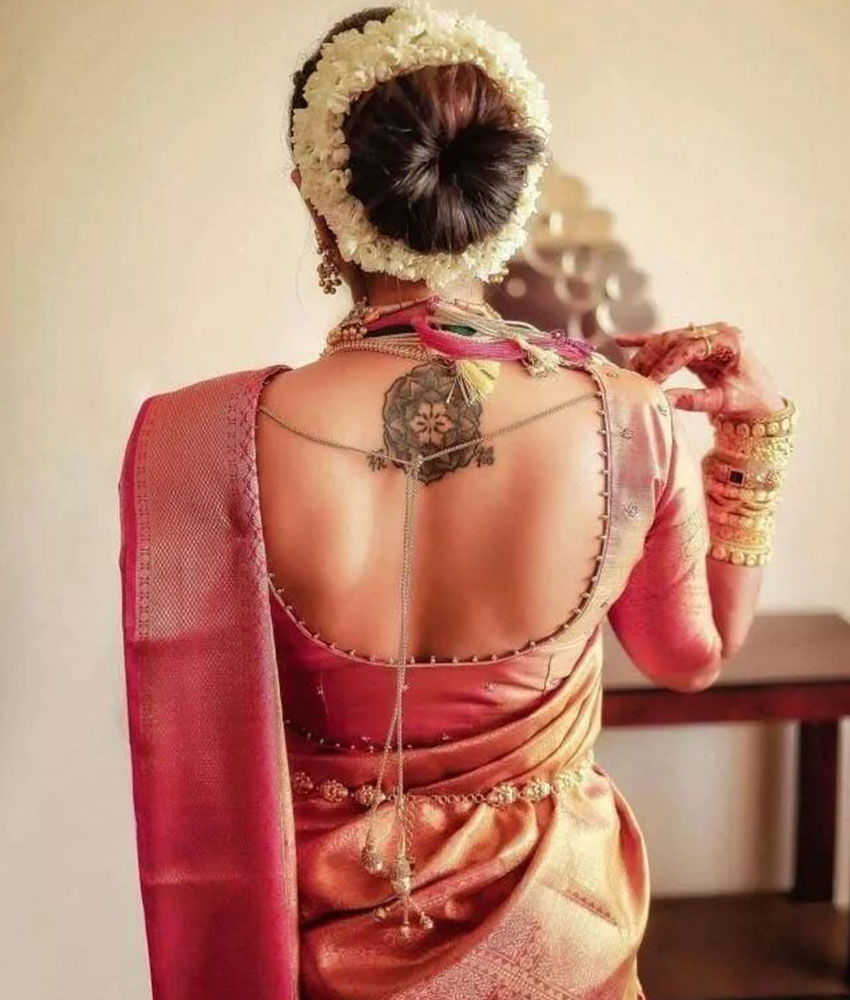 Image via Pinterest
Low Side Bun
If you wish to experiment with classic bun hairstyle, go for low side bun and wear a cold shoulder gown that helps to accentuate your looks.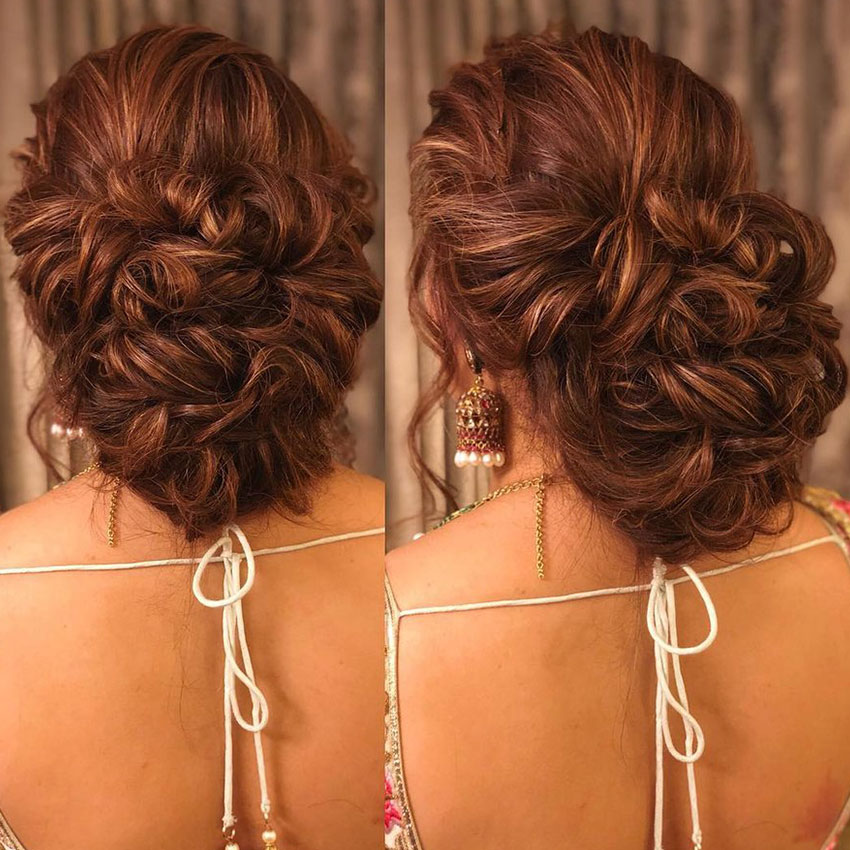 Image Source: Ritika Kadam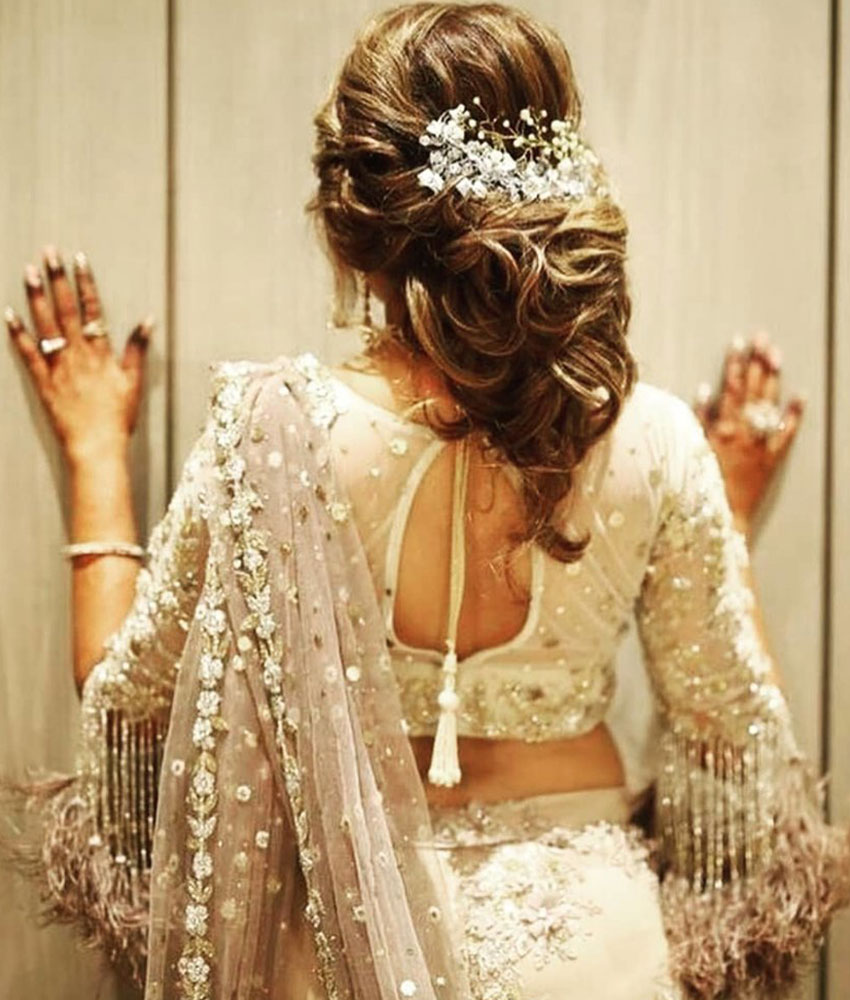 Wavy Hair
You can leave your curls open and wavy all over your back. You can wear a beautiful floral hairband to enjoy a trendy look.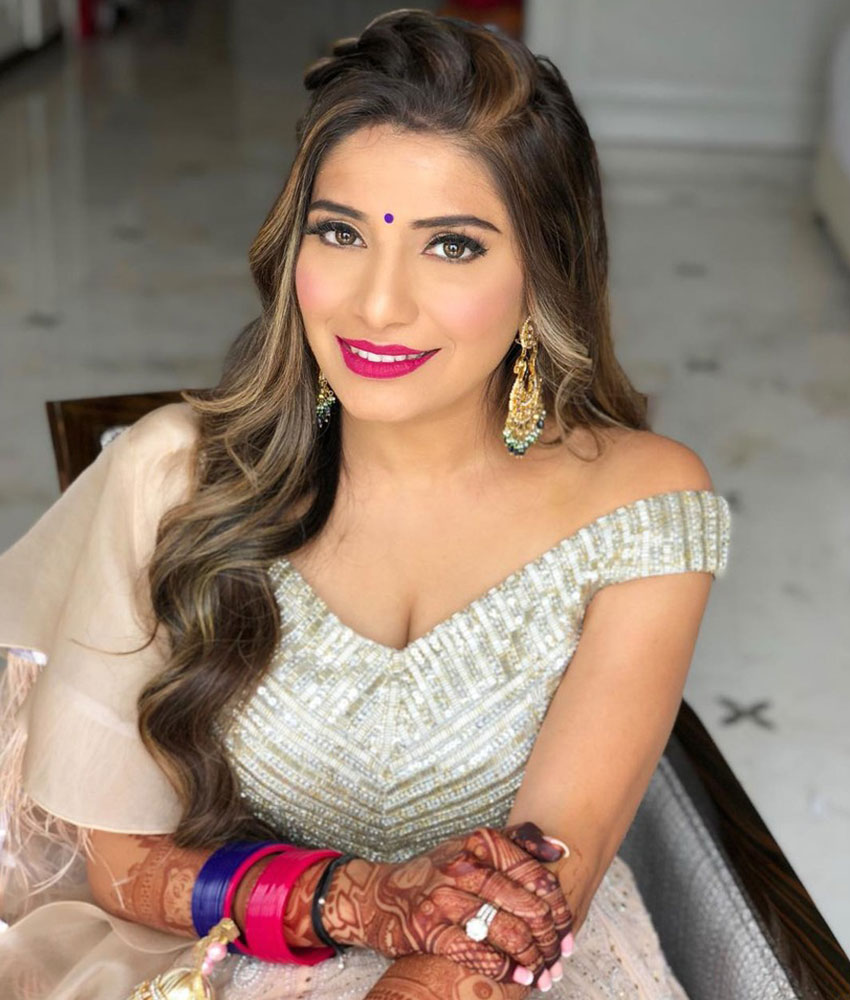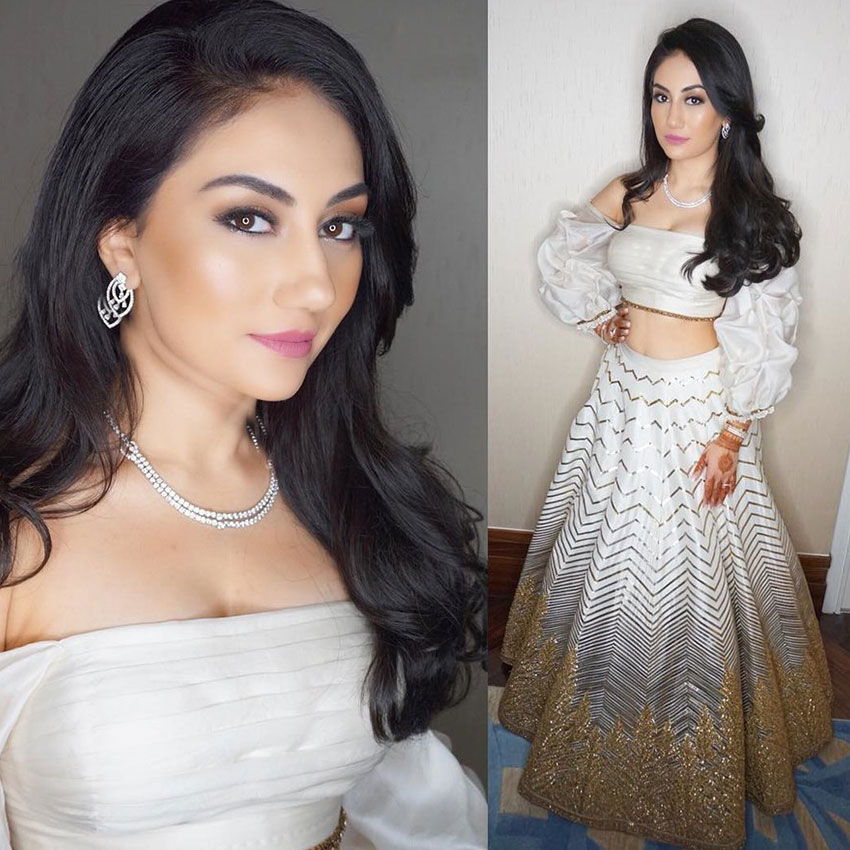 Braided Updo
If you are a true "Boho Bride", this style is so you! It is sure to add to your feminine appeal.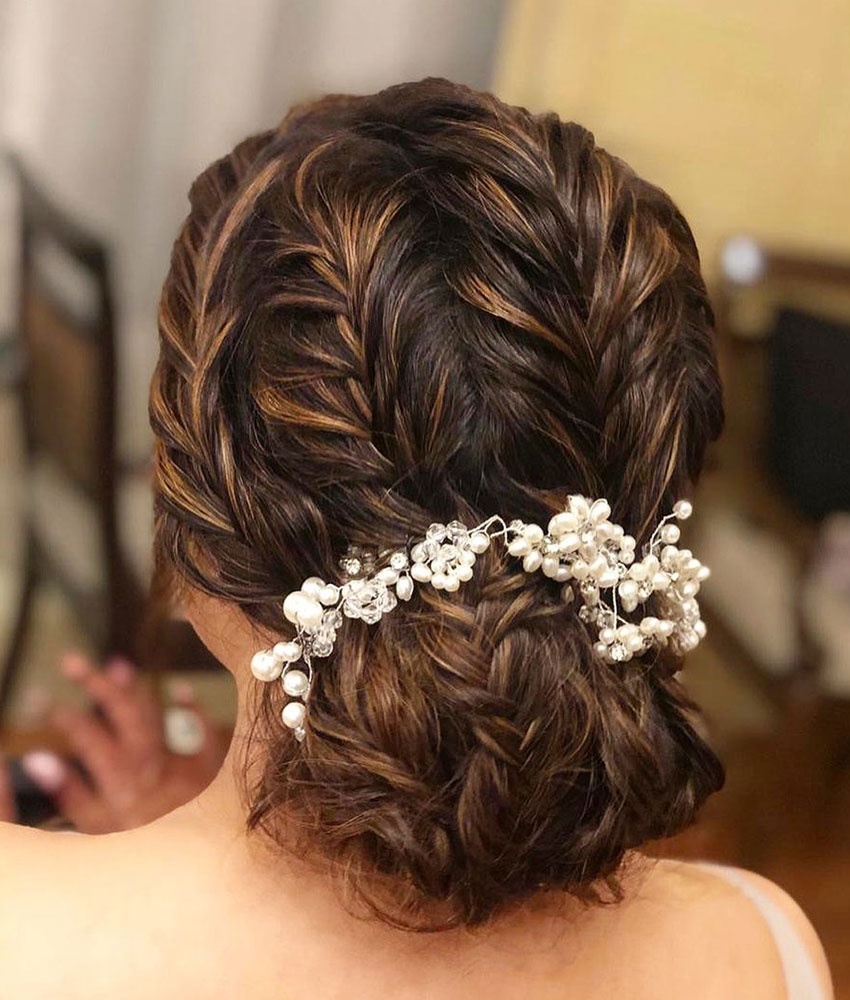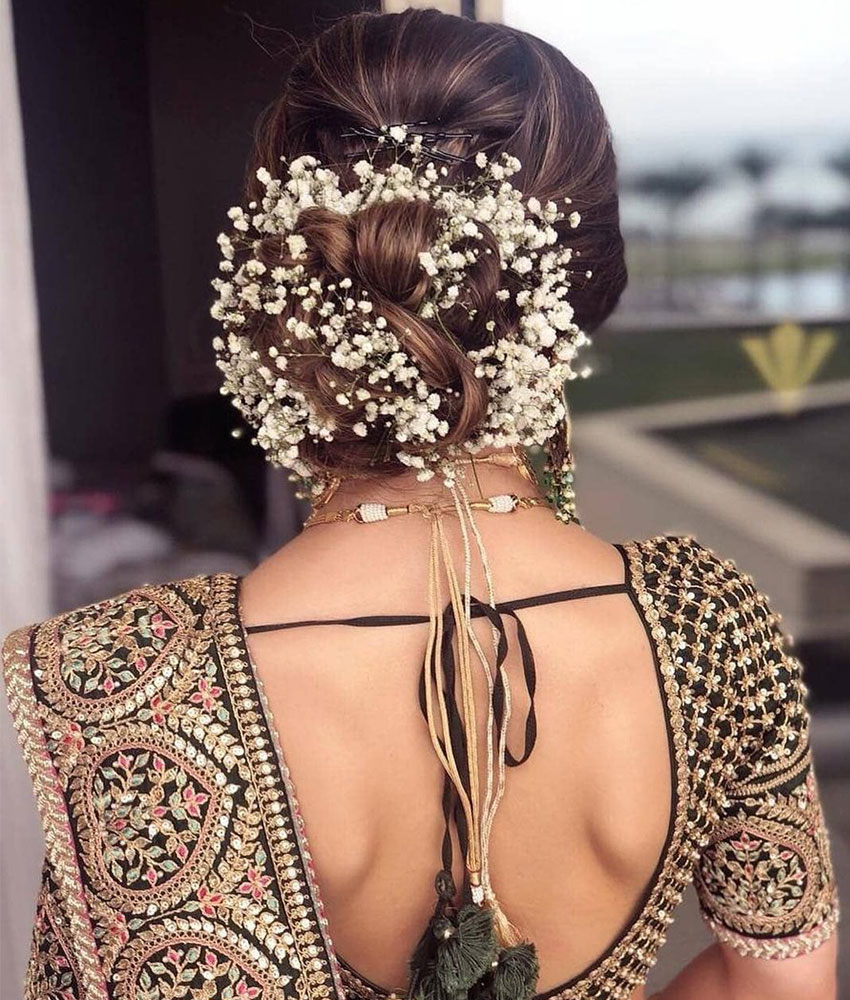 Ponytail Hairstyle
This is an elegant and gorgeous hairdo that makes any bride look beautiful and ethereal.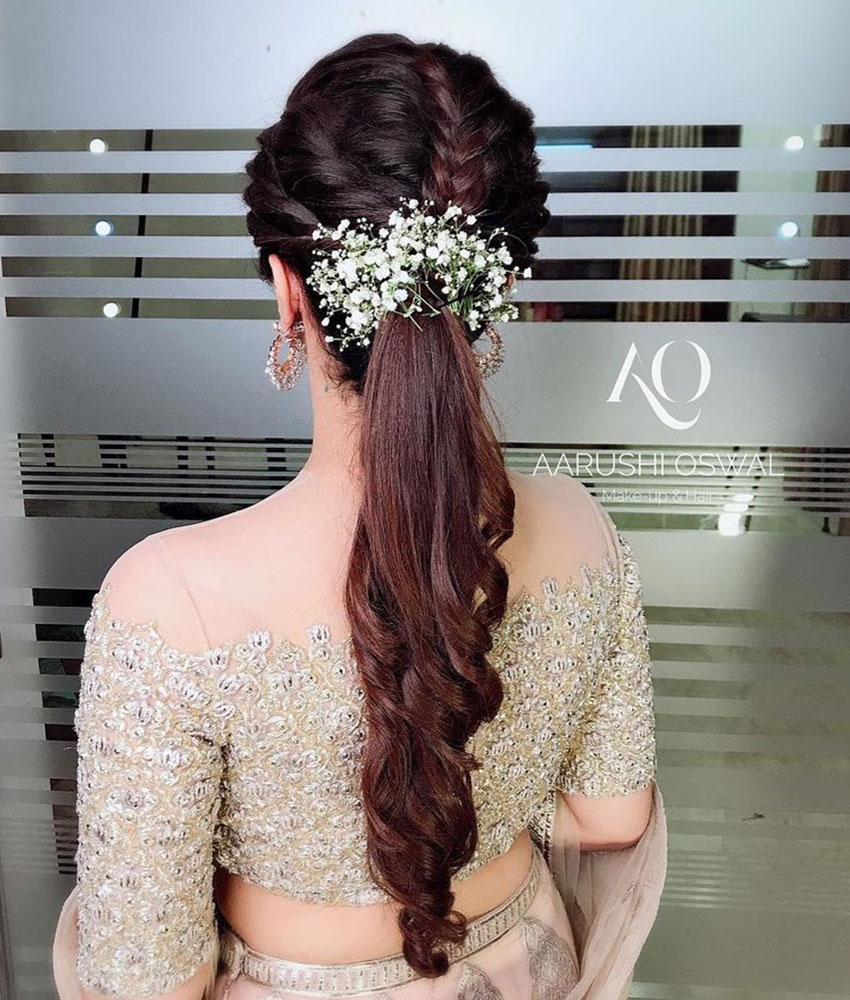 Source Aarushi Makeup Artist
Half braided style
Braid just the upper section of your hair and leave the rest of the hair open and falling gently on your shoulders. It will help you manage your hairstyle while looking ravishing all the time.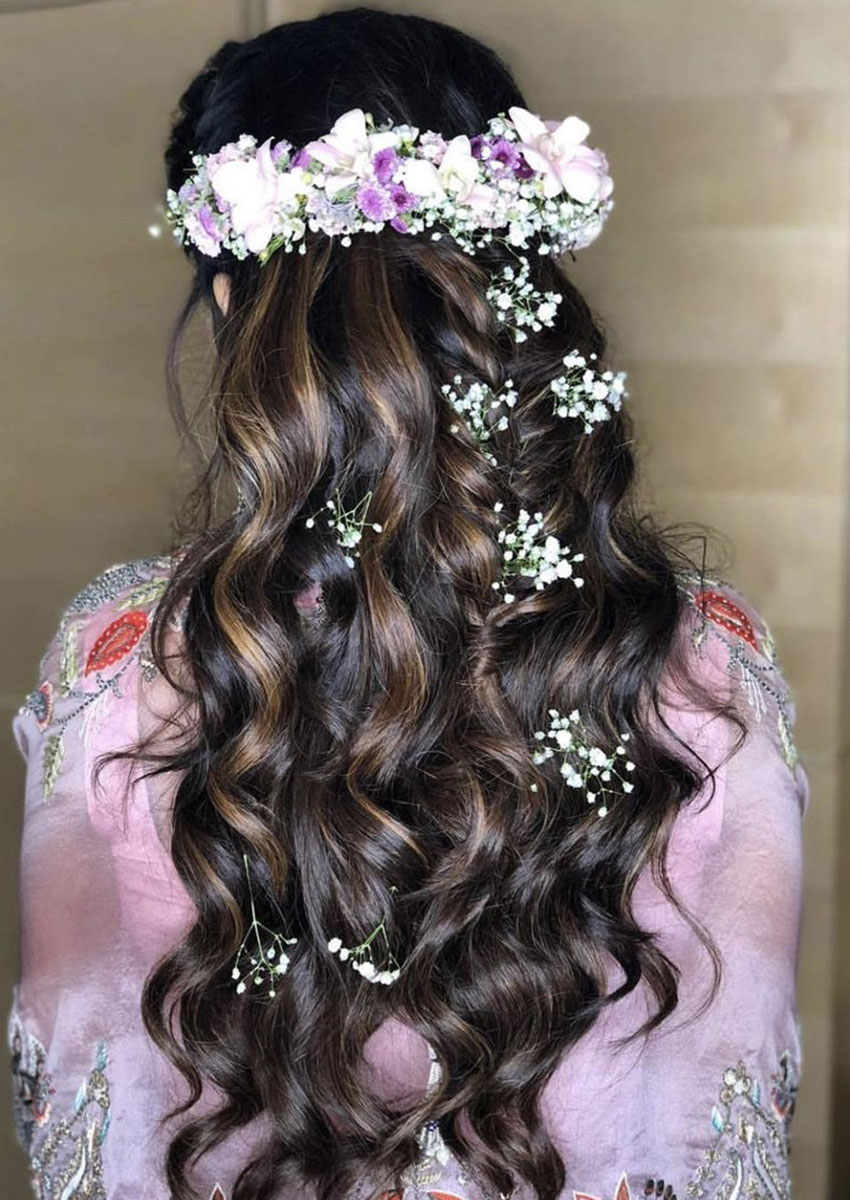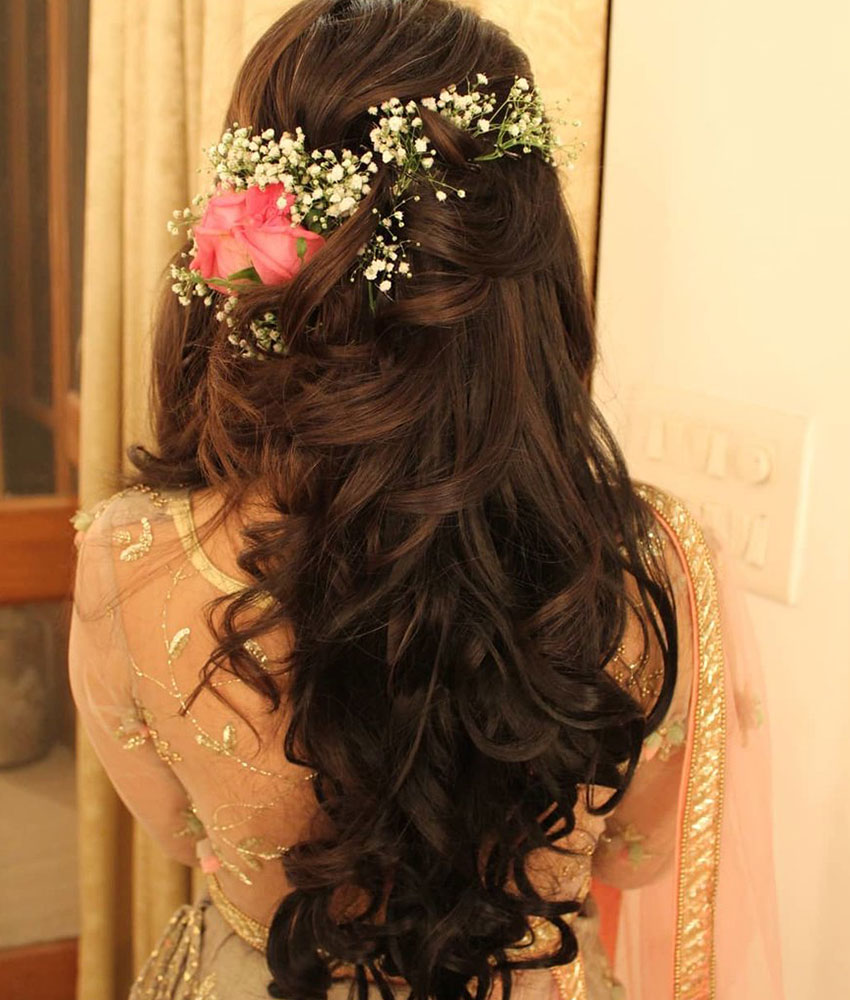 Loose curls
If your hair is short and wavy, leave them loose and wear a tiara or a pretty crown to enhance your glam look! It is a perfect bridal hairstyle on a short hairstyle.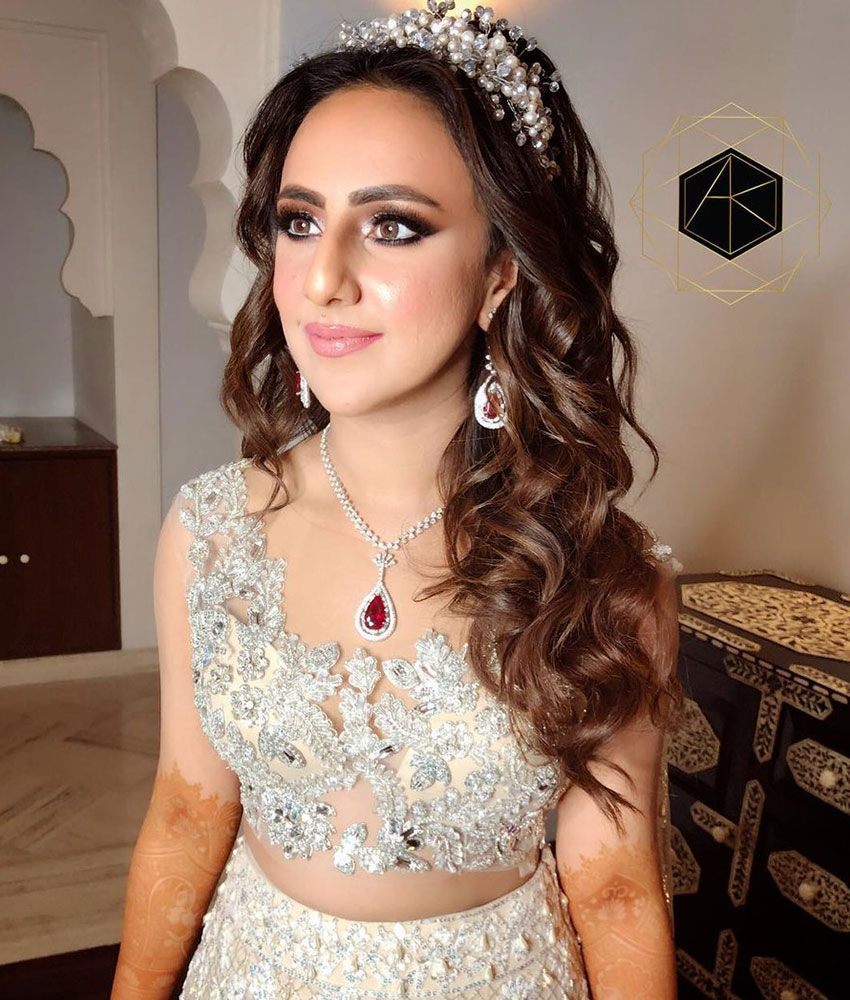 Source Amrit Kaur
These hairdos are sure to make you look breathtakingly beautiful and people will find it difficult to tear away their eyes from you, admiring your beauty.