Captivating & Bewitching Feet Mehndi Designs for all Modern Brides
By Get Your Venue | 09 Jul, 2019
Today, almost everyone out there covets to be different from those around them, and this wish becomes even more prominent when there is a festival or wedding around the corner. And, when we talk about weddings, everyone searches for unique mehndi designs. So, why not beautify your feet with mesmerizing & unique mehndi designs? From floral motifs to intriguing jaal designs, we've got it all for you! Scroll down to see the best mehndi designs for your feet this wedding season.


#1 Floral Feet Mehndi Design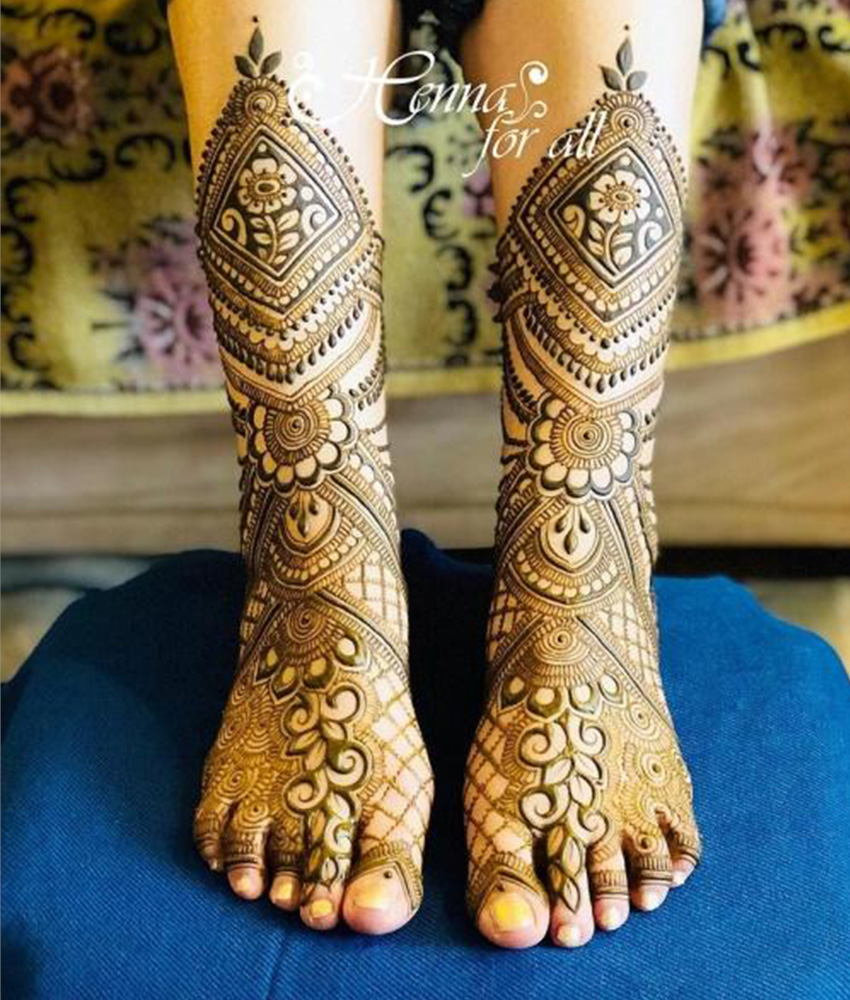 Floral motif, checkered pattern and a lot of detailing, this mehndi design for feet is absolutely a perfect pick if you are a bride-to-be. This mehndi design will surely make your feet shine on the wedding day!
#2 Pretty Elephant Motifs & all things royal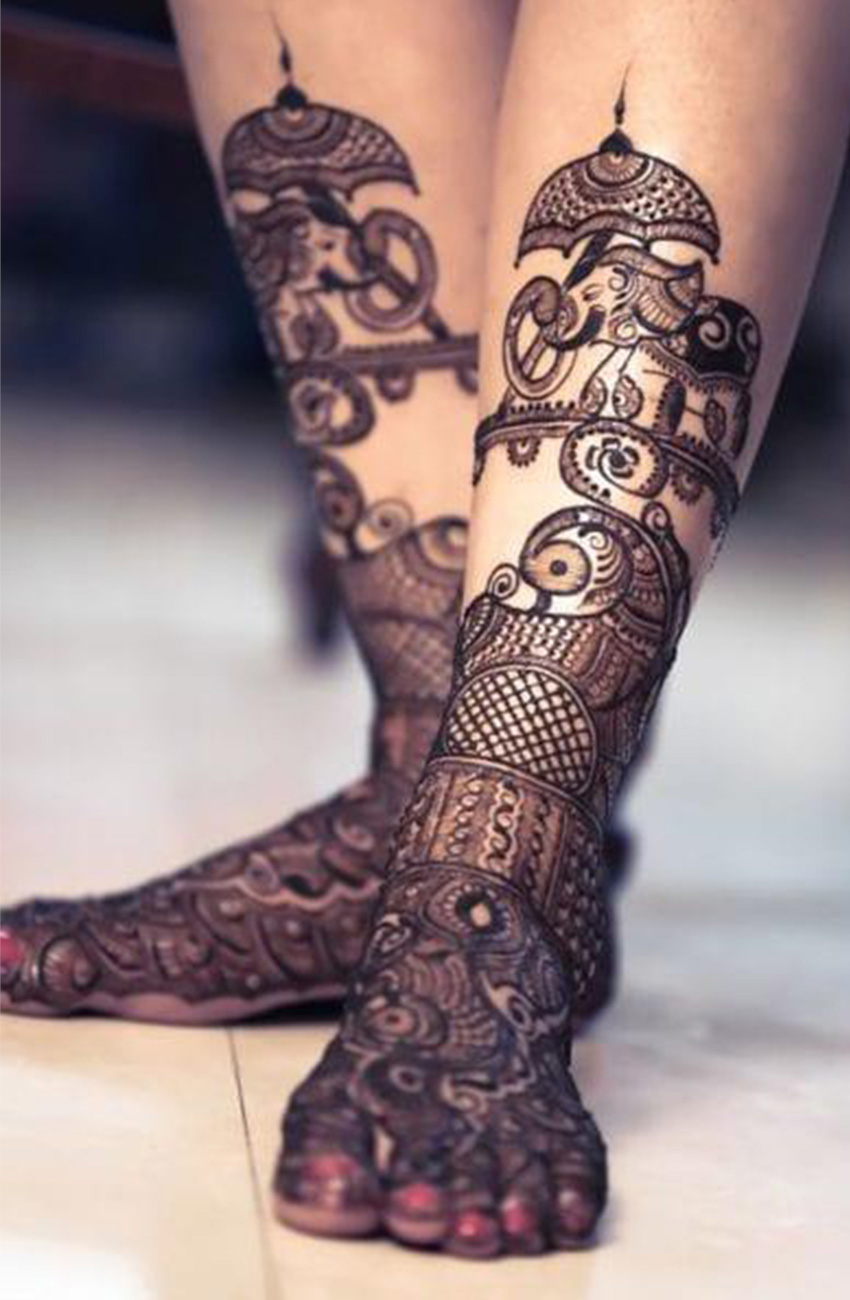 This royal Rajasthani feet mehndi design is perfect in every way, especially if you are looking for a traditional mehndi design for your wedding. Aesthetically appealing, you should definitely try this design!
Also Read This: Top 10 Mehndi Designs to Flaunt Your Hands on Your D-Day
#3 Lotus motifs with lots of detailing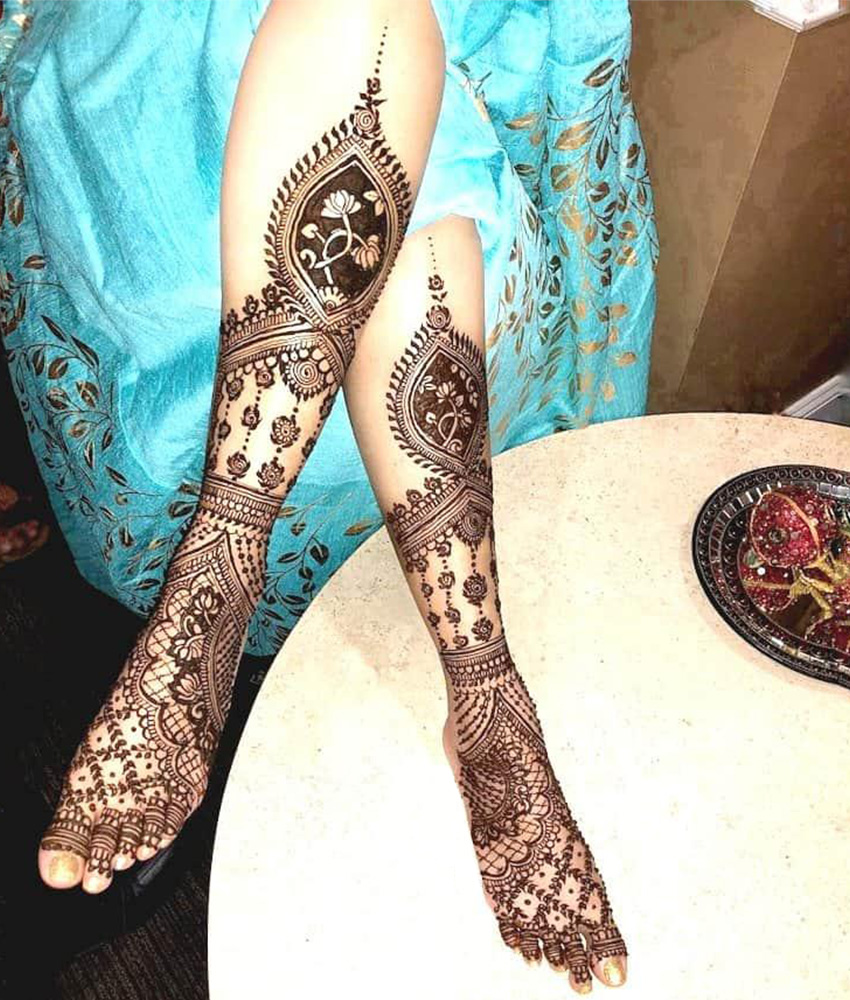 This mehndi design is a perfect choice for all those brides who love florals, especially lotus motifs. Beautifully detailed using intricate patterns, it will go perfectly with your floral printed attires.
#4 Heavily detailed mehndi feet design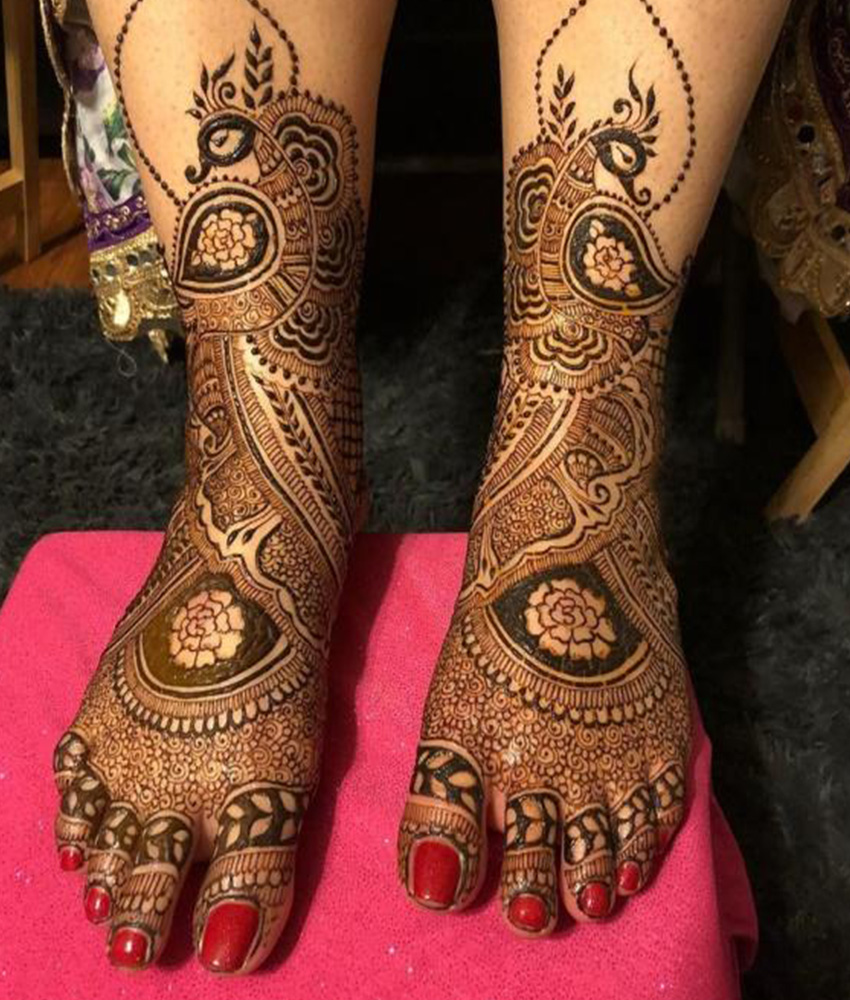 Peacocks and floral motifs in mehndi are inseparable. This mehndi design with fine details will surely grab the attention and we love the stunning leaf petals drawn beautifully on the fingers.
#5 Personalized Mehndi Feet Design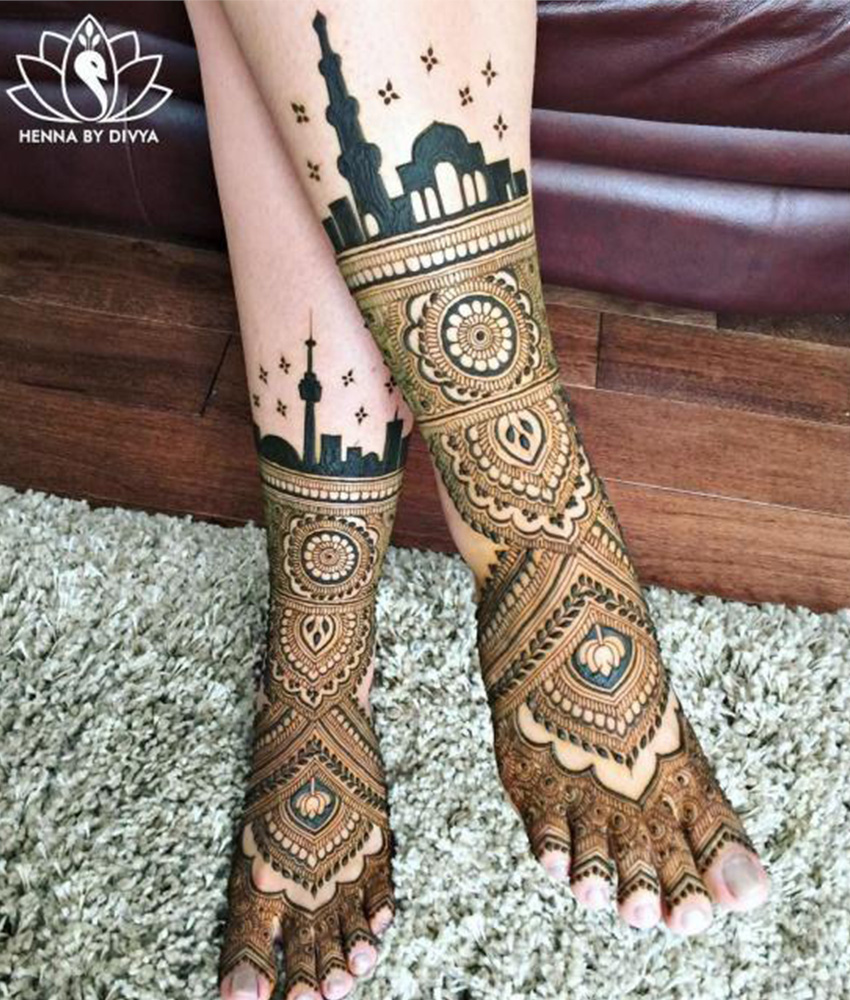 Adding personal touch to your mehndi design is undoubtedly the best idea to make it unique & interesting. So if you are a globetrotter who loves traveling, this amalgamation of traditional mehndi design and your passion is the perfect choice for you.
#6 An intricate floral pattern mehndi design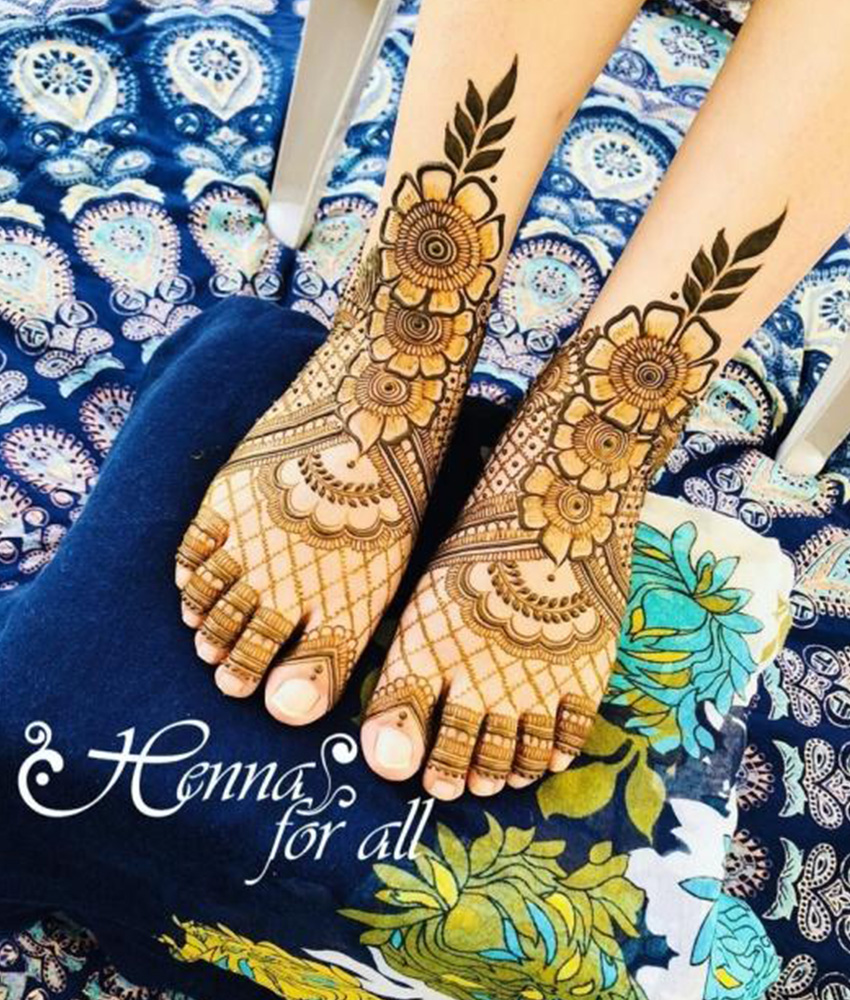 Exquisite, modern, classy & charming, this mehndi design will add beauty to your feet instantly. It is ideal for all those brides who are looking for simple yet sophisticated mehndi design.
Also Read This: Top 50 Bridal Mehndi Designs You Should Try in 2019
#7 Oh-so-minimal mehndi design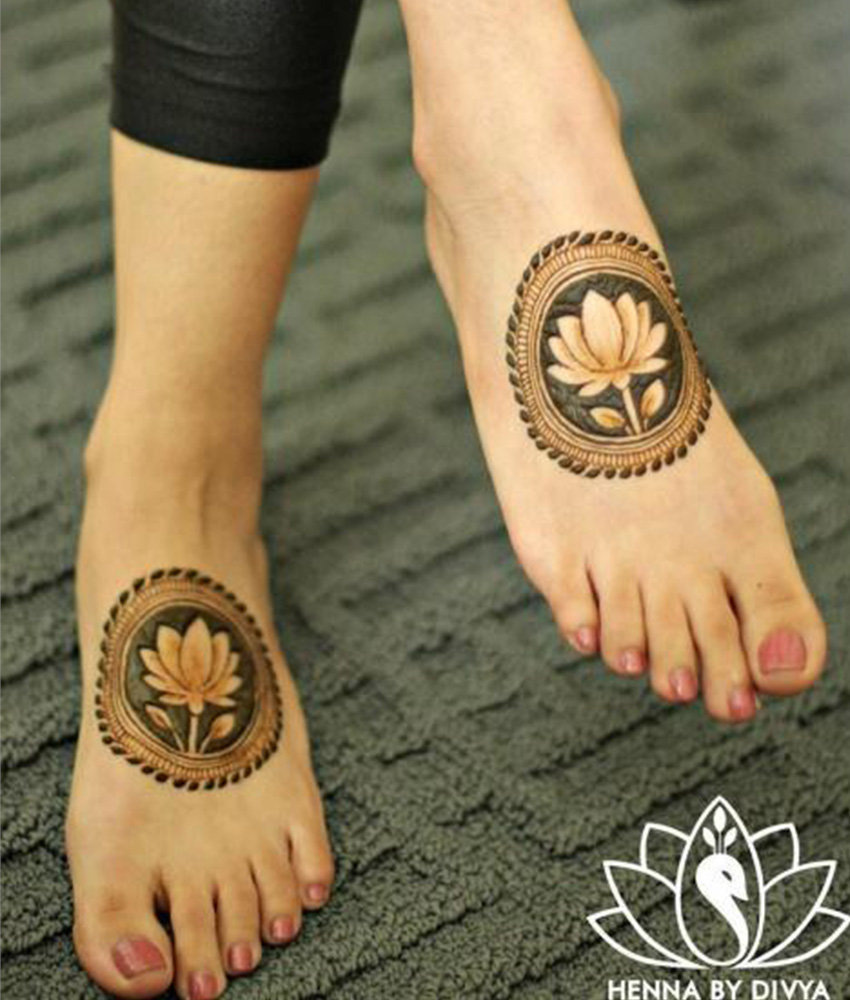 Not all brides have the patience to sit for hours to get their mehndi done. If that's the case with you, we recommend this pretty mehndi design that will take only few minutes and you are ready to go!
#8 Evergreen Jaali Mehndi design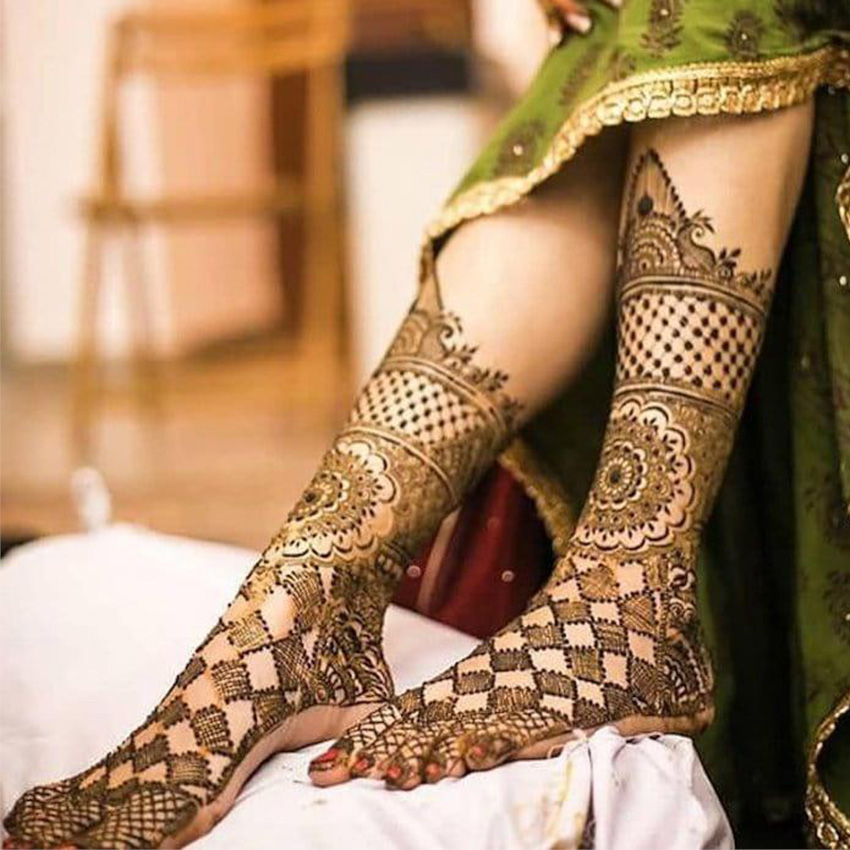 Exquisite crisscross patterns, fine details and perfection, the beauty of this jaali mehndi design is simply incomparable. So this wedding season render a magnificent appearance to your feet with this bewitching mehndi design.
#9 Simplistic yet elegant feet mehndi design
For brides who want to keep their mehndi designs surreal yet simplistic must opt for this one. Wonderfully detailed and subtle at the same time, this design is too soothing for the eyes and pretty for the feet.
#10 Mesh like Mehndi design for a pretty feet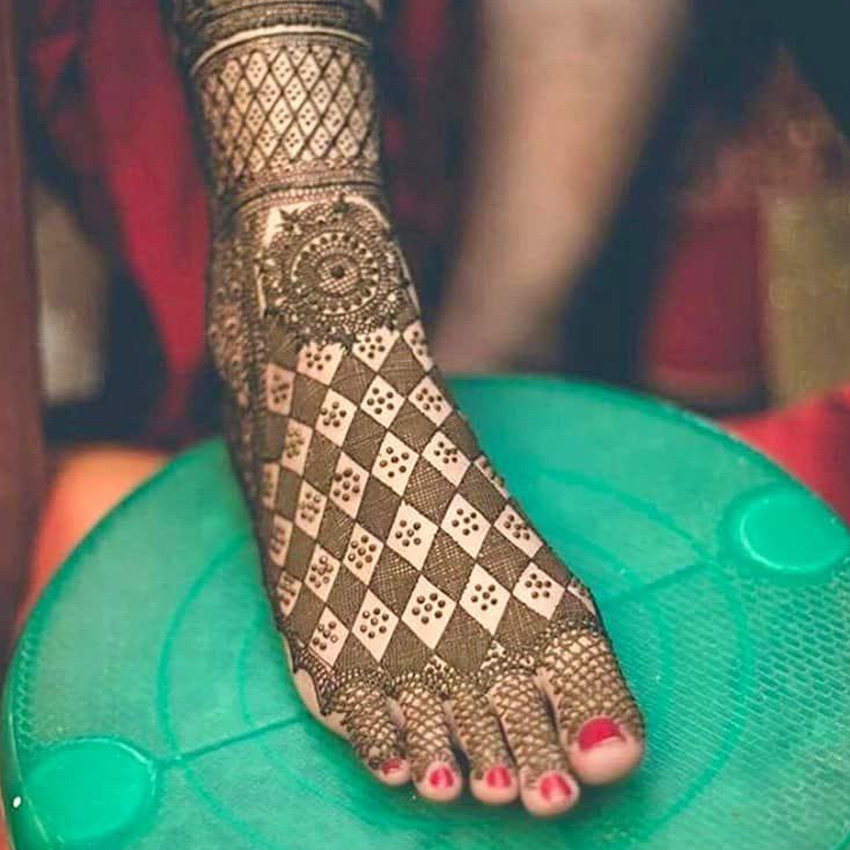 A mesh like design with a modern twist, this mehndi design is back again in trend! Incorporated with details and jaali patterns, it will look absolutely perfect on your wedding day.
#11 Layered Mehndi design for voguish look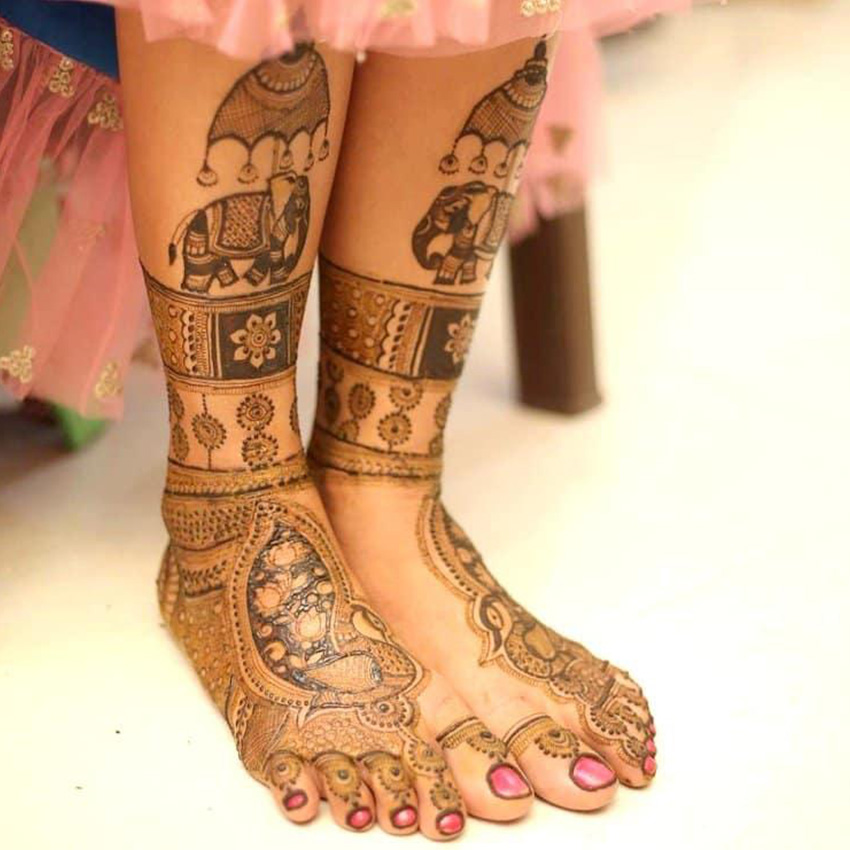 An attractive design to flaunt your mehndi on your big day, it has all the elements to enhance the look of your feet. Be it royal elephant motifs or pretty lotus motif, this mehndi design is an absolute delight for all brides.
Also Read This: Mehndi Speaks A Lot More Than You Think
#12 Mehndi Design for a minimalist bride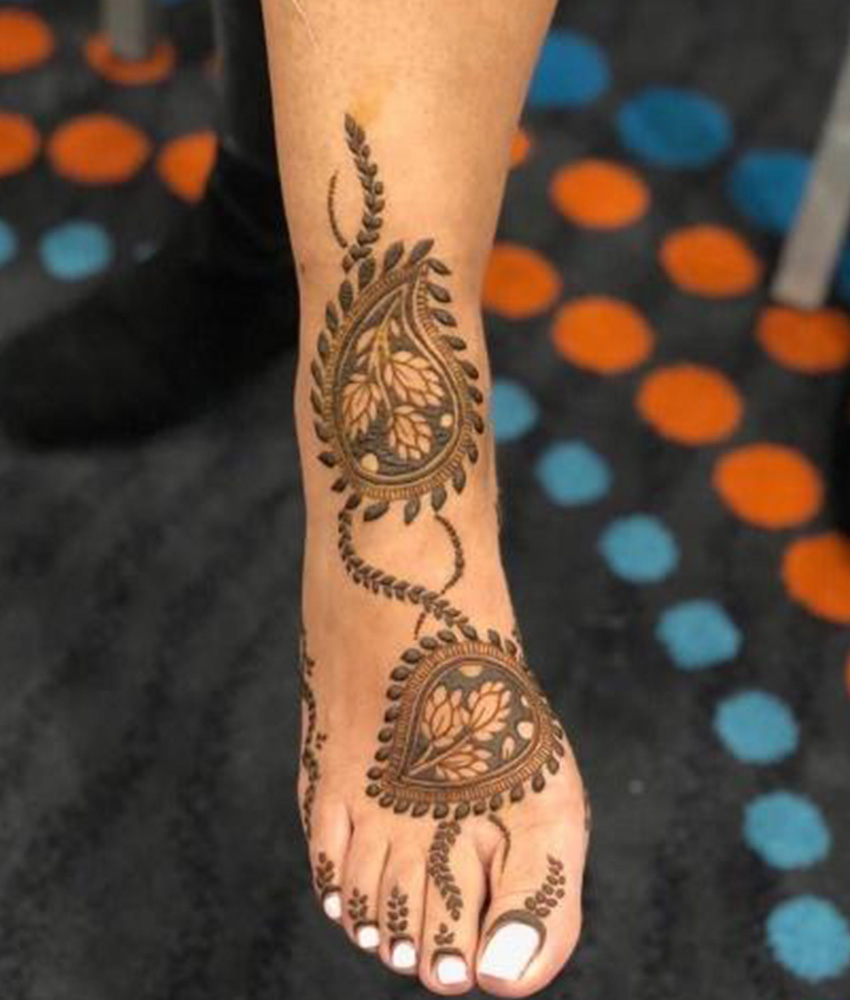 This Arabic mehndi design is simply amazing for a minimalist bride. Now save yourself from the hassle of sitting for long hours before your wedding ceremony. This mehndi design will add the right appeal to your look & will look absolutely stunning on your feet.
#13 Beautifully detailed traditional mehndi design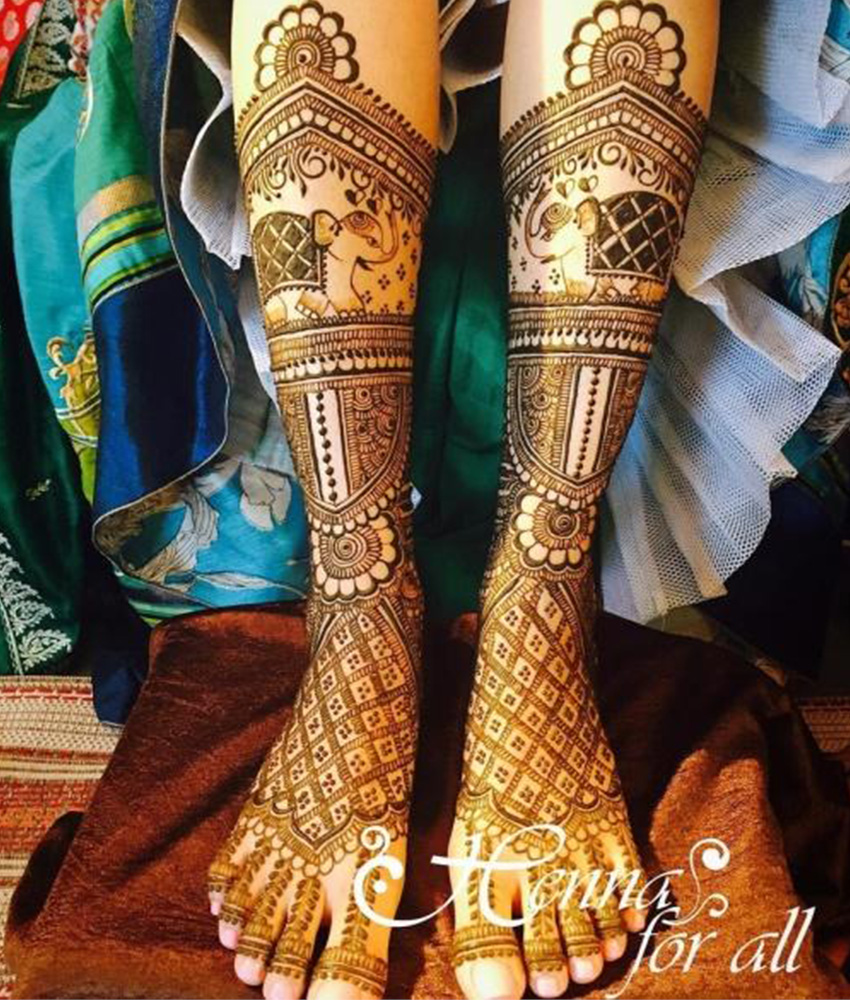 If you want to go traditional, there is no mehndi design like this one. Highlighting each and every element with perfection, this design is all you need for your special day. All things pretty and all things magical, this mehndi will make jaw drops with its beauty.
#14 Stunning mehndi design for all occasions
Enchanting and superbly done, we just can't take our eyes off this mehndi design for feet. The tiny details and the mesmerizing design; it is all you need to embrace your feet on your wedding ceremony.
#15 Mehndi design for all sassy brides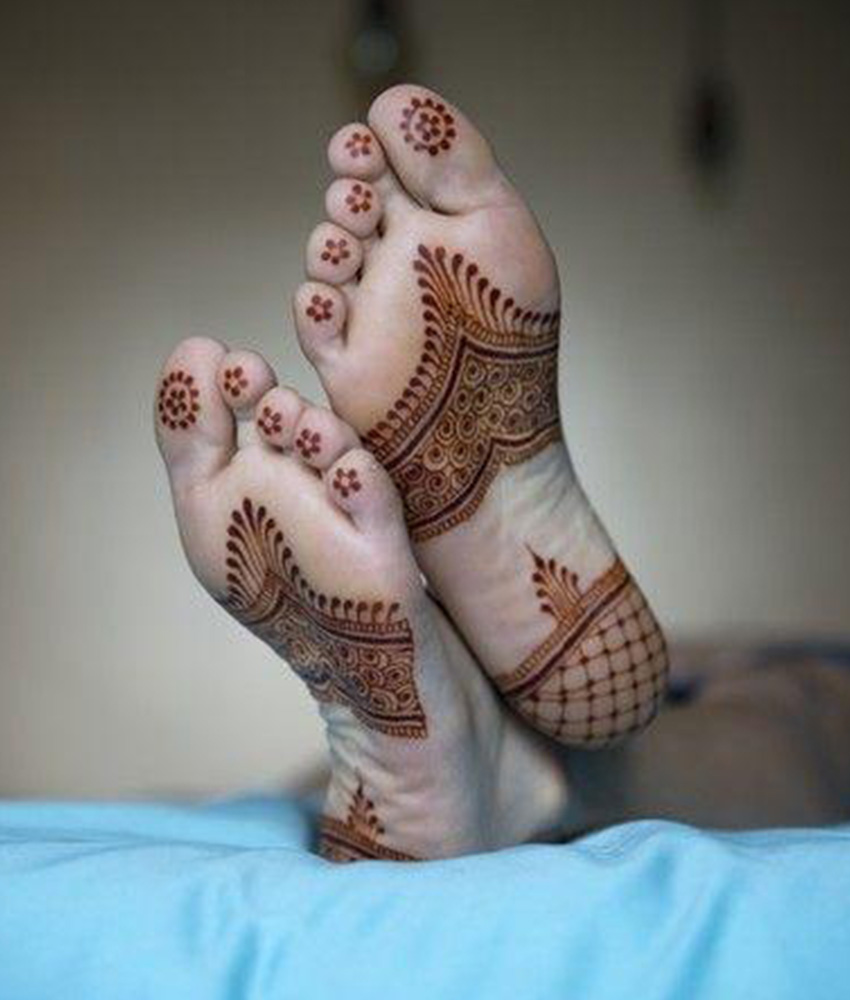 Why not pick an unconventional and unique mehndi design for your wedding day? Well, this mehndi design is all you need to turn heads your way wherever you go! Simple yet fun, this mehndi design is so wonderfully designed.
Not just mehndi designs, we also have some amazing mehndi artists onboard with us to fulfill all your mehndi related requirements. So wait no more and make the booking now!