SHAHNAZ HUSAIN'S Pre-Wedding Tips For Brides of 2020
By Get Your Venue | 06 Dec, 2019
Getting hitched during the winter season has its own merits when it comes to bridal beauty. For instance, one doesn't have to worry about the sweat that can affect during summer weddings. However, there are a few things a bride can't afford to neglect. Cold weather can wreak one's skin, and if one is not ready for it then there is a possibility of them looking dull and fatigued, which can be apparent in their wedding album.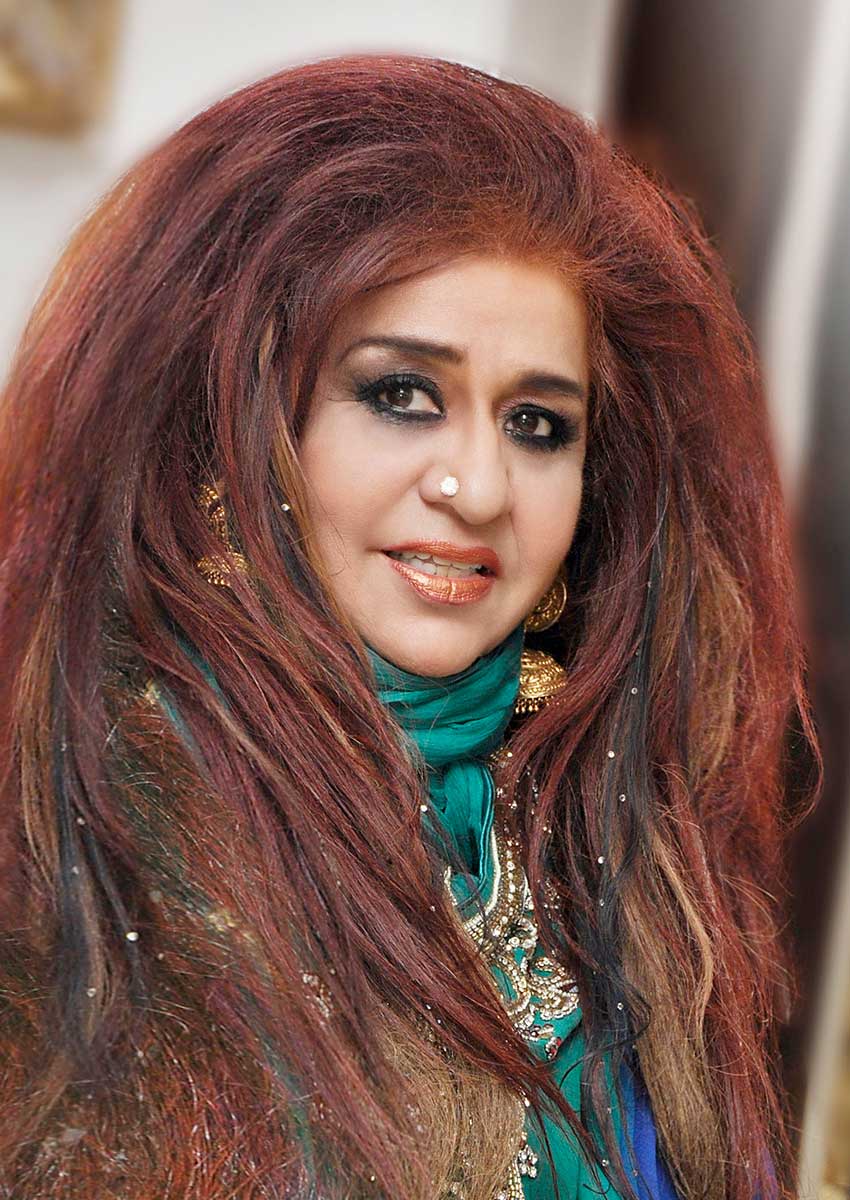 Wedding planning begins several months before the wedding day, and betwixt of all the turmoil, brides often ignore to take care of themselves. However, celebrity beauty expert Shahnaz Husain has come up with her best tips for the brides to overcome the mental pain and feel stress-free on their special day.
EXERCISE FOR THE NATURAL GLOW
The wedding is a serious occasion and according to Beauty Mogul Shahnaz Husain, "To deal with this kind of mental stress, it is essential to learn to relax. It has been proved that physical exercise helps the body to cope with stress." She thinks that starting a regular walk before a few weeks of a wedding while combining it with little exercise can help in a long way. "Walking is good for both body and mind. Deep breathing exercises and meditation are also helpful, in terms of calming the mind and inducing relaxation," says the founder of Shahnaz Husain Group.
A RIGHT DIET CAN GIFT YOU A HEALTHY GLOW
As the common phrase goes "You Are What You Eat" which means that it is important to eat good food to be healthy and fit. Husain believes that the right diet and daily exercise can add a glow to the skin. She says, "Including fresh fruits, raw salads, sprouts, yogurt, and cottage cheese in your diet is essential. Also, having lukewarm water mixed with a few drops of lemon on an empty stomach in the morning is quite helpful in removing dead cells and brightening the skin. Hence, it has been proven to be the most trustworthy addition to one's overall fitness routines." She also adds that one can even include green tea in their skincare regime as it has proven in improving the skin's quality and maintaining the health of the skin.
PROTECT YOUR EYES- THEY ARE DELICATE
When it comes to removing eye makeup in particular with a cleansing gel, using moist cotton wool is the only thing that Husain would recommend. "Use a delicate touch without pulling or stretching the skin," says Husain. "After cleansing, apply an under-eye cream and wipe off with moist cotton wool after 15 minutes. Or, as a home remedy, one can daily apply pure almond oil sparingly around eyes and massage it lightly on the skin, using only the ring finger, for one minute under each eye. Massage in one direction only. Leave on for 15 minutes and wipe off gently with moist cotton wool. One can also mix cucumber juice and potato juice in equal quantities. Follow this routine under the eyes daily for 20 minutes. Wash it off with water and the magical difference can be observed," she tells while sharing natural remedy for getting rid of lines and wrinkles areas around eyes.
MAKE SURE TO FOLLOW THIS TO GET RID OF ACNE SPOTS, SCARS & BLEMISHES
We understand the frustration that comes with those evil acne spots, marks, and blemishes. And it becomes more irritating when it takes time to vanish and does not disappear overnight. So, Husain advises one to follow her natural skincare regime six to seven weeks before the wedding. "One can have clinical veg peel treatments for acne marks and pits.
As a home remedy, applying the mixture of oats with curd or egg white on the areas with scars will be of great help to get rid of acne and dark spots," confirms the beauty expert. Wash it off with mild water after 15 minutes when it dries. "If someone is allergic to eggs then they can replace it with turmeric as well. Mix 2 teaspoons yogurt with a dash of turmeric and apply it on the face daily. Wash off with plenty of water after 15 minutes," adds Husain.
OLD IS GOLD- IMPORTANCE OF UBTAN AND HALDI
In winter, our skin along with the body also requires oil nourishments. In earlier times, "ubtan" was known to be ideal for nourishing the skin. Even today also, it is still regarded as one of the holiest ayurvedic cosmetics that have remedial properties.
Husain highly recommends its usage as this is usually made with a mixture of wheat bran, gram flour, curd or cream of milk, lemon juice, rose water, and a pinch of turmeric (Haldi). "It is then applied and washed off after half an hour while bathing," she says while explaining the process of using it. "Thus, the washing off and scrubbing away of the ingredients helped to clear dead cells of the skin, leaving the skin smooth and bright, with a translucent quality.
However, nowadays, she believes that the body scrubs available in the market also serve the same purpose. "But, nothing can replace the traditional ubtan made off with these simple kitchen ingredients," says the beauty expert.
MAINTAINING YOUR CROWN- THE HAIR
Maintaining your hair during the winter- weddings is always a challenge. According to Husain, nutrition and good blood circulation are extremely vital to healthy hair. "The daily diet must include fresh fruits, green vegetables, paneer, yogurt, sprouts, eggs, nuts, and seeds to maintain the health and life of one's hair."
Even applying oil is extremely important to nourish the hair. She advises one to apply warm coconut oil twice a week. Wrapping the hot towel around the head, like a turban, should follow the wash. After keeping it on for five minutes, the procedure must be repeated 3 to 4 times. This helps the hair and scalp to absorb the oil better. She strictly recommends avoiding rubbing the wet hair with a towel, as it will stop them to soak the moisture. "After shampoo, avoid rubbing and even brushing the wet hair as well," says she.
Aloe Vera is the best element to be considered a boon for healing all-natural hair. It will show its magic quite earlier when it's applied along with the mixture of moong dal and an orange juice. Husain claims, "It nourishes, cleanses, reduces oiliness and gifts a natural shine to the hair. Unlike other hair products, it preserves the integrity of the hair.
Nowadays, the bride should use face and body scrubs once or twice a week, before some months of the wedding. After dedicating more than 27 years of fruitful work, Shahnaz Husain, who has been ruling like a queen in the world of the beauty and wellness industry, explains, "The massage is important for the body."
Polish and helps to tone and relax underlying muscle tissues, apart from nourishing the skin. It helps in removing dead skin cells and brightening the skin."
Indian weddings are usually lengthy and exhausting but one has to appear with a confident smile while being in front of the lenses. Hence, lastly, nothing can beat the magic of an adequate amount of sleep, which can do wonders than anything else. It will help in overcoming stress, which every bride suffers during those endless ceremonies and rituals. Therefore, we hope that these beauty hacks will help one to rock their bridal look on their special day.